First Time Cooking Fish with Yellow Sauce for My Family Members
Preparing delicious meals for family members is a fun thing to do.
---
How To Make Yellow Seasoned Fish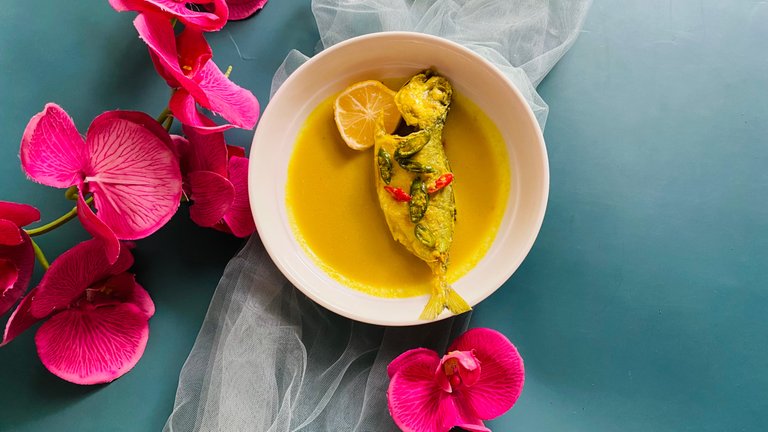 ---
---
---
Someone who likes to cook will feel happy to cook for others, even if that person does not eat the cooking result itself.
It happens to me often. You can see that I often share recipes. But the truth is that I don't always eat those dishes.
I love to cook and share my cooking with my nieces and nephews, and especially my mother. It feels like a pleasure for me when I can serve the best dishes to other people. It's like I share my version of happiness.
---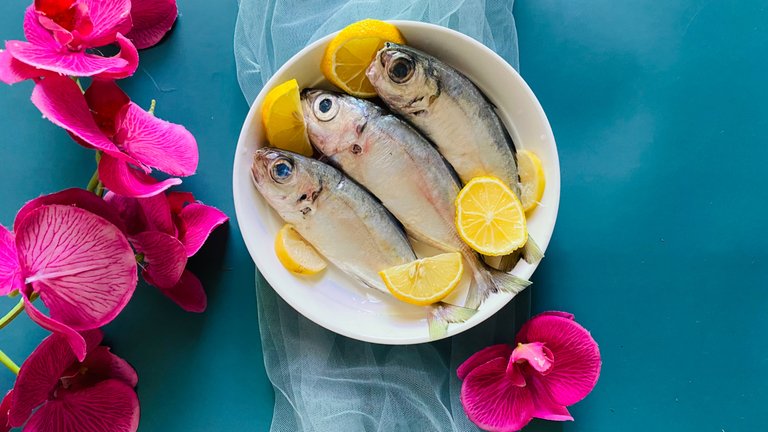 So, this time I will share the results of cooking from fish ingredients that I have never cooked before. My partner in life is a fish lover. Since he lived with me and became my husband, I also had to cook fish for him. I want to make it for him as well as for the rest of my family for lunch. I hope you guys like this yellow spiced fish recipe that I'm trying for the first time.
---
---
---
FISH WITH YELLOW SAUCE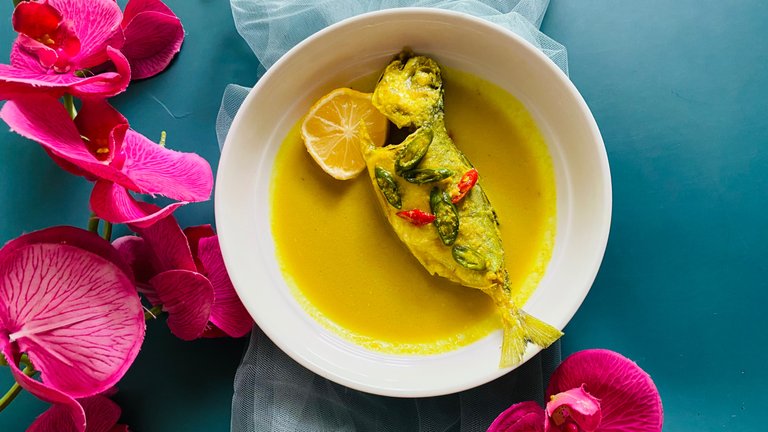 Yellow seasoning or yellow sauce is popular in Indonesia for a variety of ingredients, including fish. In addition to having a delicious taste rich in spices, this yellow spice also has an attractive appearance with bright colors, and the aroma of spices is appetizing.
The spices used are divided into two parts, namely those that are mashed with a blender, and one part is the type of ingredients that are flattened and sliced.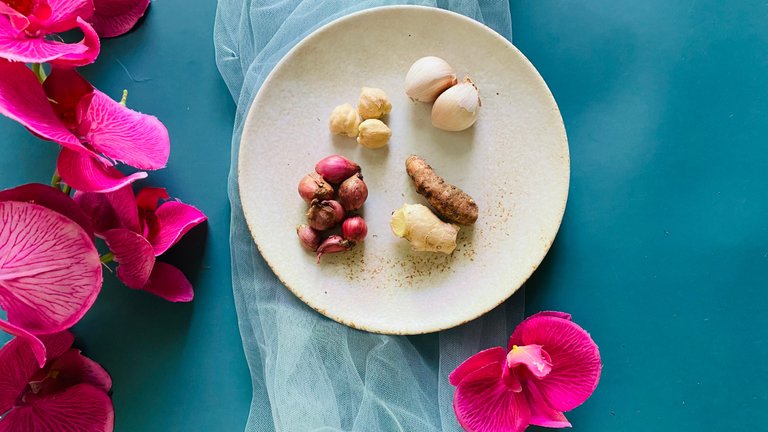 The mashed ingredients are red onion, garlic, candlenut, turmeric, and ginger. If you don't have a supply of fresh turmeric, you can use turmeric powder which is now widely sold in spice shops.
---
---
---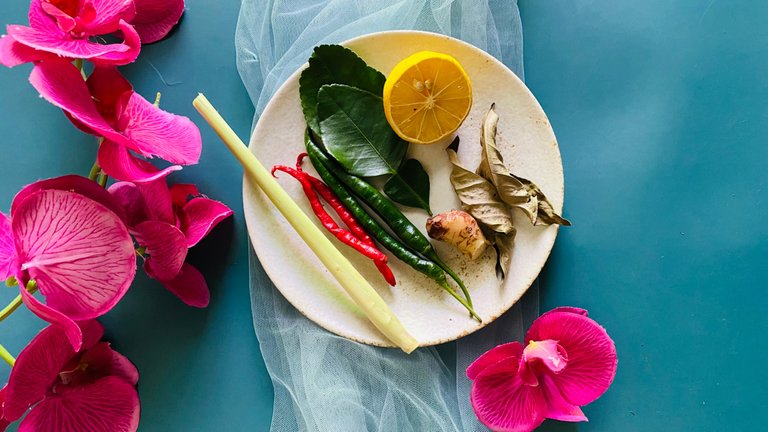 For spices that are not mashed, and only need to be sliced ​​thinly and also flattened are red chilies, green chilies, lemongrass, kaffir lime leaves, bay leaves, and galangal. As an optional addition, you can use lemon.
---
---
---
PREPARING FISH BEFORE COOKING
The most important thing before cooking the fish with this yellow spice is to prepare the fish to be cooked. Marinate the fish with the lime or lemon flavor and with salt.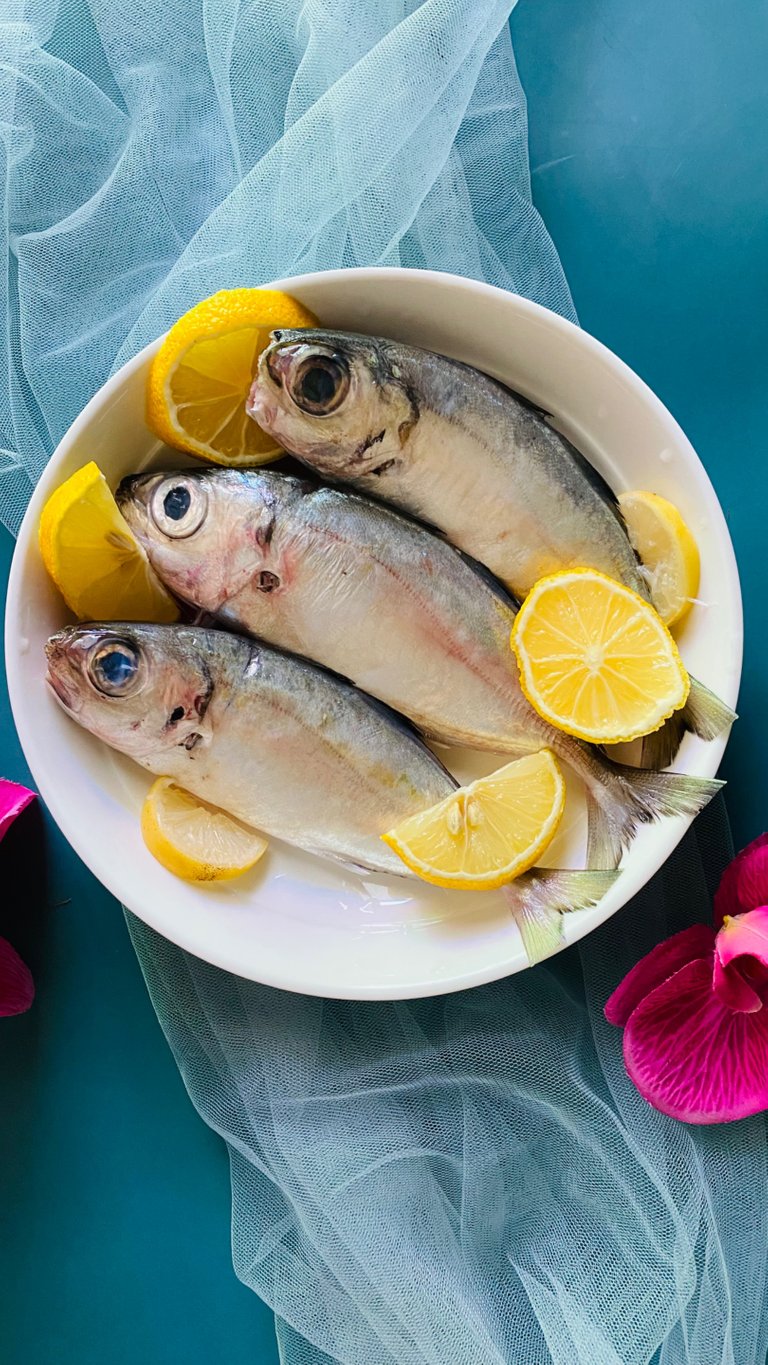 Marinate the fish for at least 15 minutes. This method is to remove the fishy smell in the fish. After marinating, wash the fish again with clean water before cooking with spices.
---
---
---
COOKING INSTRUCTIONS
STEP 1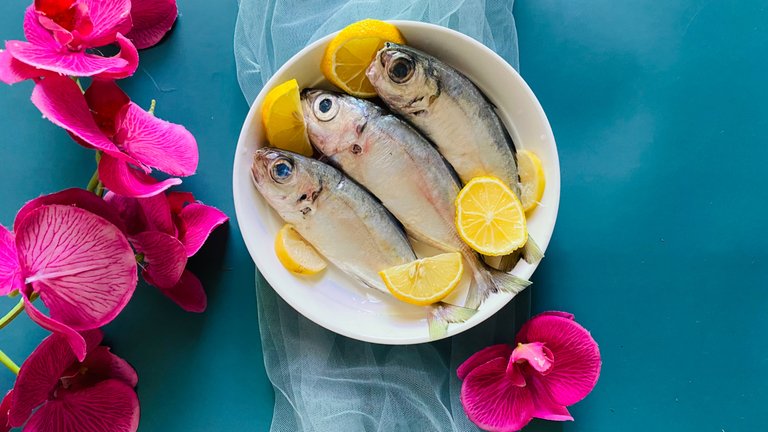 Marinate the fish. Also don't forget to prepare all the spices and yellow spices that are finely blended. Also seasoning salt, sugar, and broth.
---
---
---
STEP 2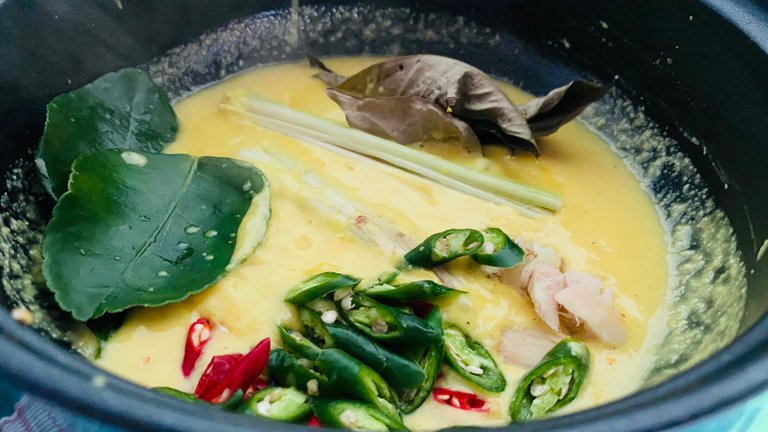 Saute the yellow spice that has been finely blended before. Then add the sliced ​​and other flattened ingredients.
---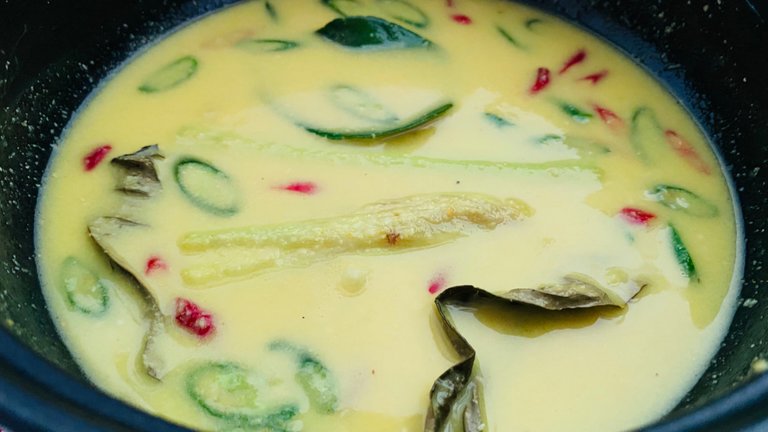 Add more water if the yellow seasoning looks too little to cook the fish, or if the texture is too thick. Adding salt, sugar and optional seasoning according to your taste.
---
---
---
STEP 3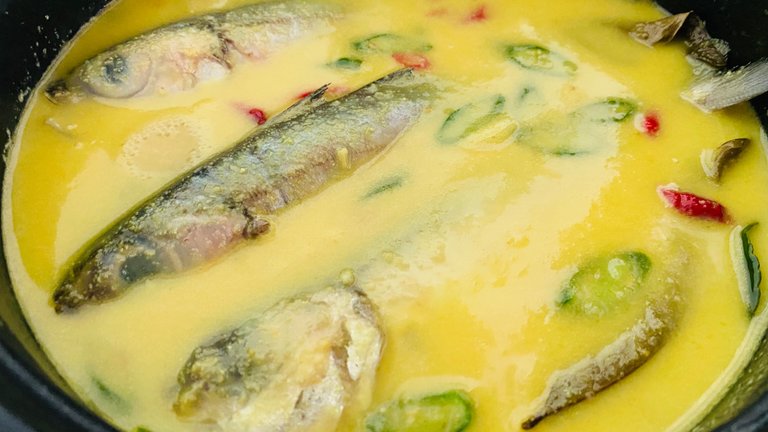 ---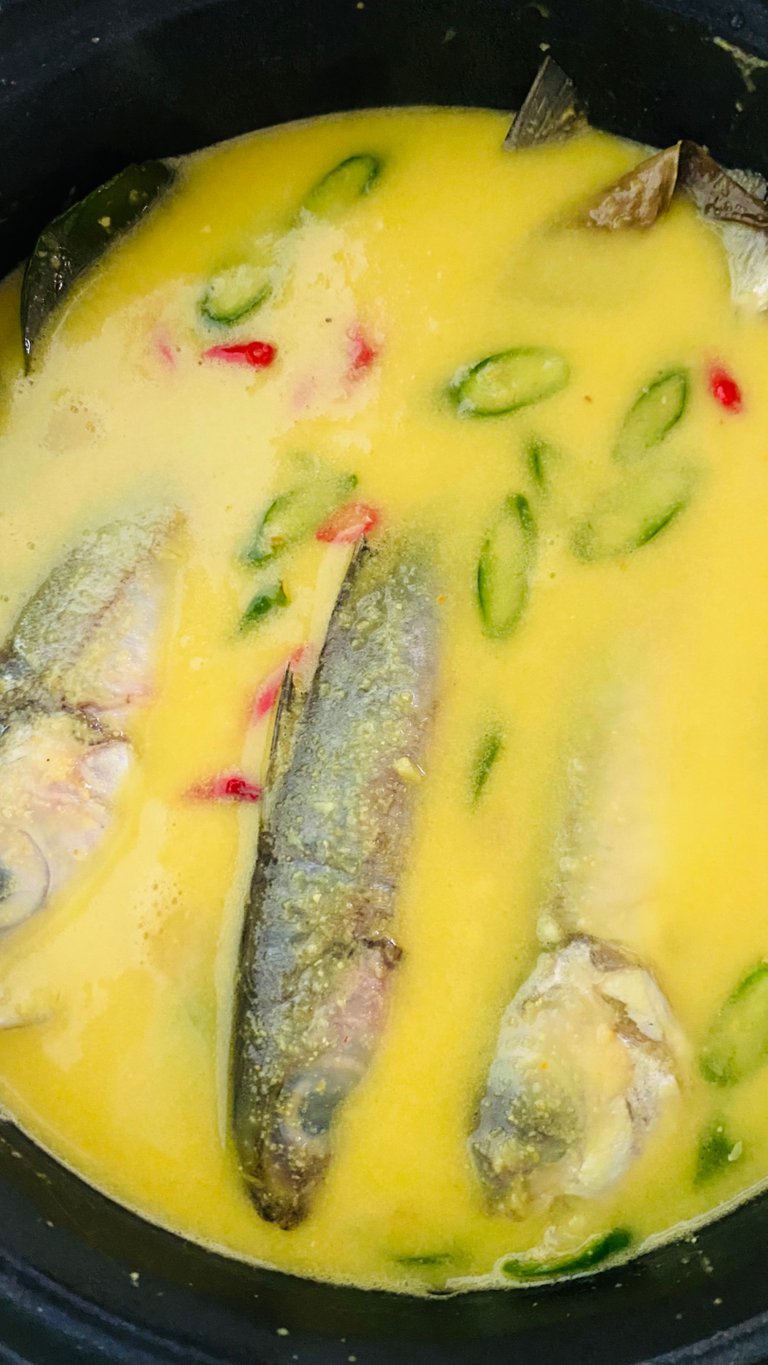 After the sauteed spices are fragrant, then add the fish. Cook until done.
---
---
---
SERVED
Serve fish with warm rice. I'm glad my partner in life likes this dish even though it's my first time cooking fish.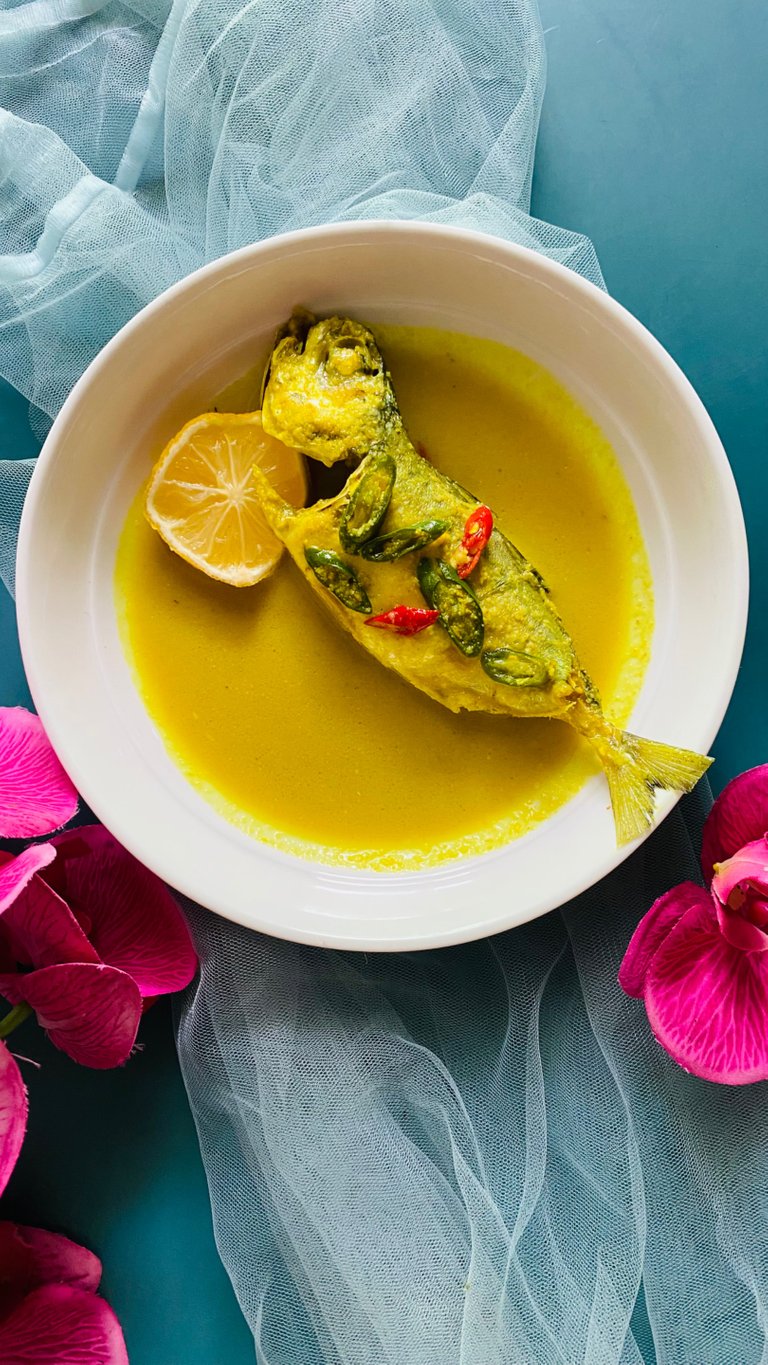 ---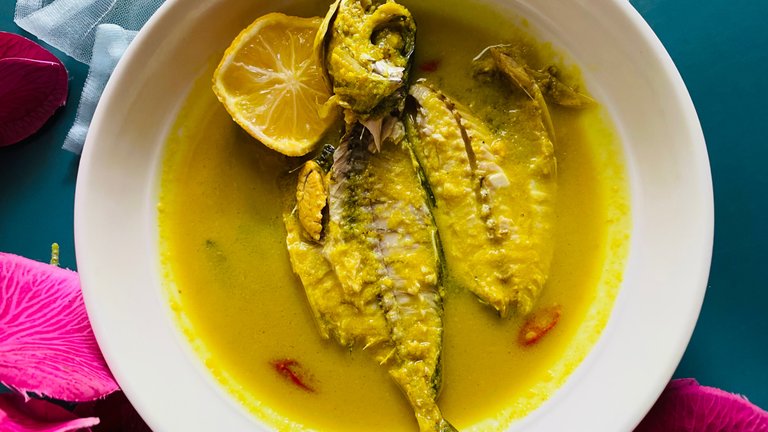 Well, I still have a lot of work to do to learn how to cook good fish. I would be very happy to do that for someone I love. <3
---
---
---
I hope you guys get some new inspiration from my food blog this time, and until next on my food blog, HIVE LOVERS!
---
---
---
Thank you for reading my blog and reblog if you want my blog this time worthy of reading by others.
All pictures were taken using iPhone 11.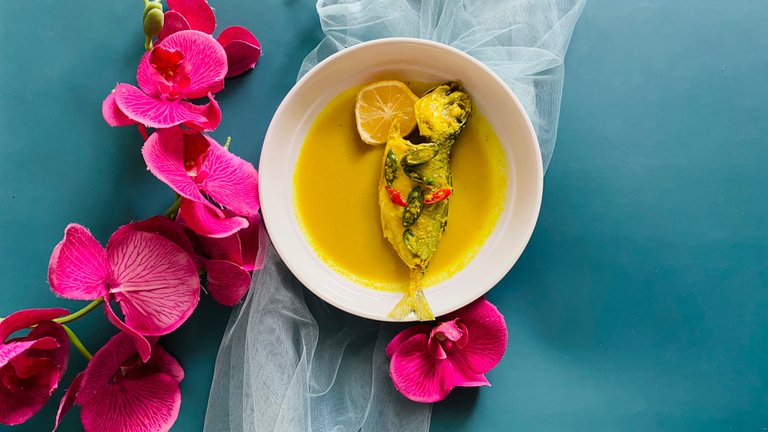 ---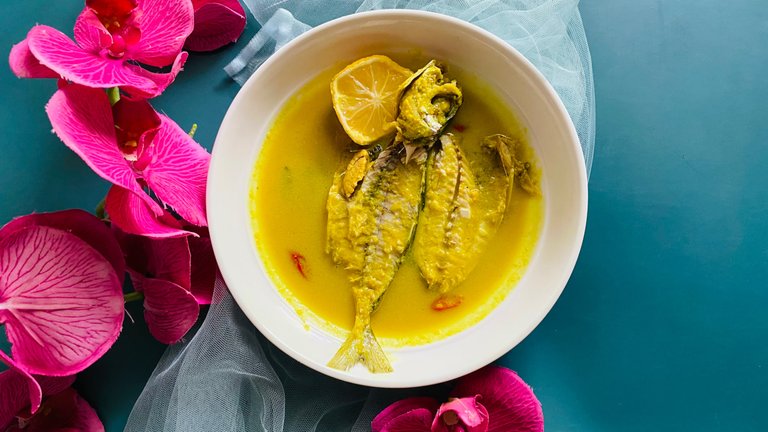 ---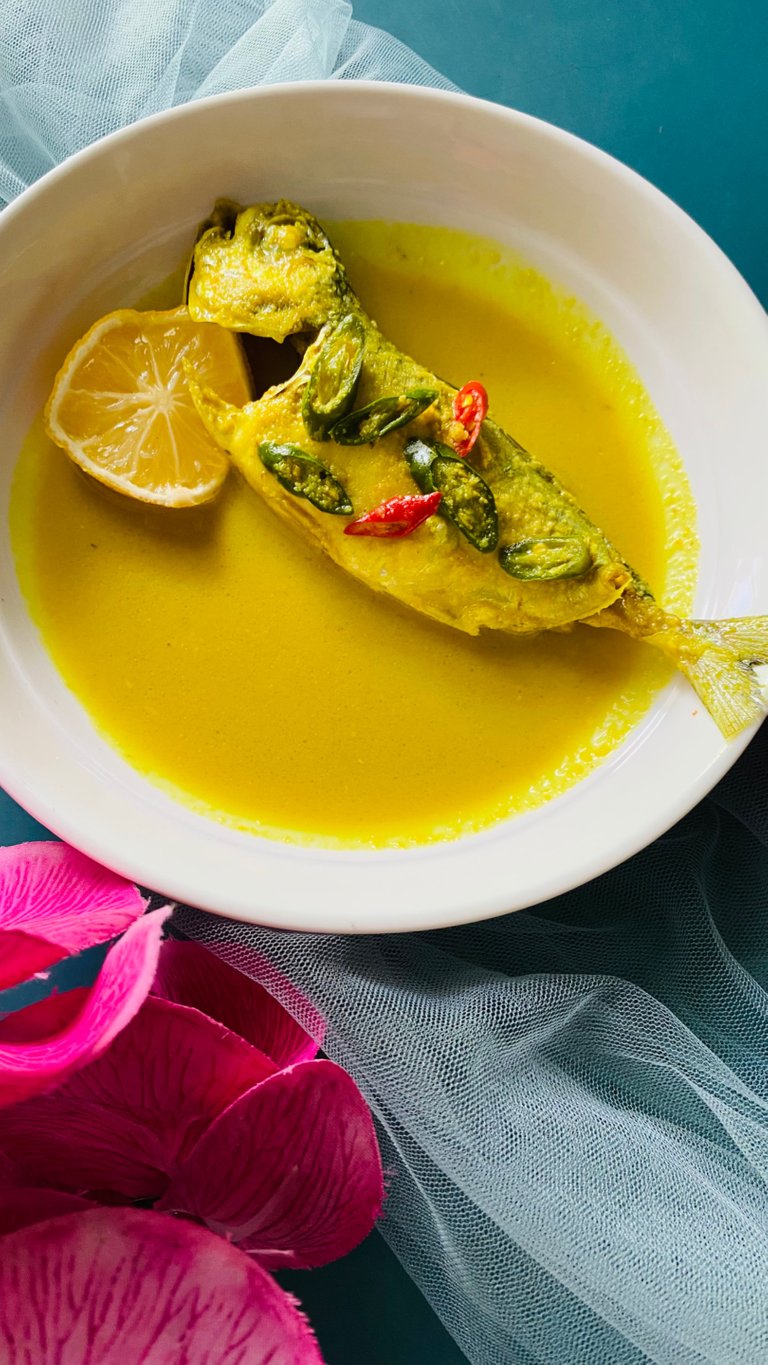 ---
---
---
---
Best Regards,
Anggrek Lestari
---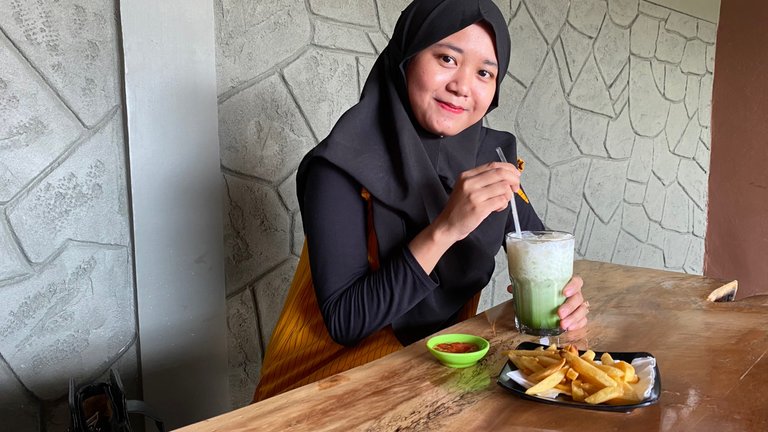 Who is Anggrek Lestari?
Anggrek Lestari is an Indonesian fiction writer who has published two major books. Now She is a full-time content creator. She has a goal to share life, poem, and food content that makes others happy and can get inspiration.
---
Contact Person: [email protected]
Discord: anggreklestari#3009
---
---
---