First Time Trying Burnt Young Coconut
All the goodness of coconut, especially young coconut is always worth enjoying.
---
First Impression About Burnt Young Coconut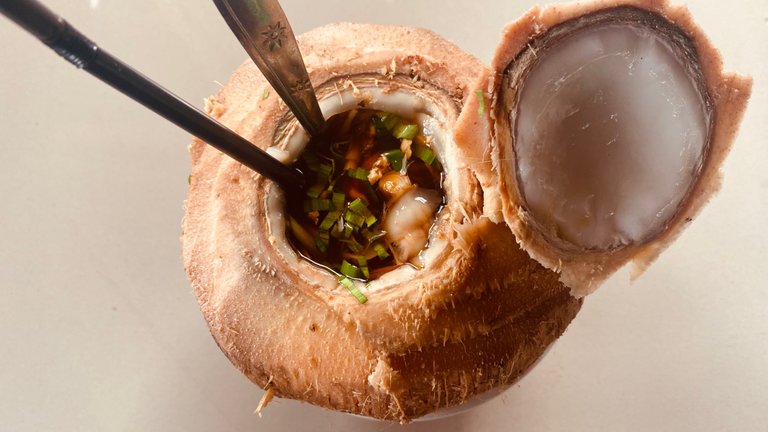 ---
---
---
Desire is the most random thing that usually comes to my mind, especially about food and drinks that I have never tried.
That afternoon, information about burnt young coconuts appeared on the homepage of my internet search engine via my phone.
It looks so refreshing as well as healthy. So I asked my partner if we could go find a place that sells the burnt young coconuts.
I really like coconut, and I love to try various menus that use coconut as a basic ingredient. I have never tried this burnt young coconut. And I'm excited about this.
---
---
---
I did a search on the internet about the nearest burnt young coconut seller from my house. I was then found a place on the edge of the causeway between cities.

The place was named "BUNGSU STORE/WARUNG BUNGSU". I didn't take pictures of the details of this place because there were few visitors there. The limited space makes my movement to be noticed by them. So, I have to respect them by not using my phone in their direction.
The design of the place is quite simple using traditional wood materials. The most important focus here is the young, burnt coconut.
They also sell other herbal drinks such as ginger drinks, ginger milk drinks, and more. This time, I immediately ordered a young coconut that was burned at this place and waited a while.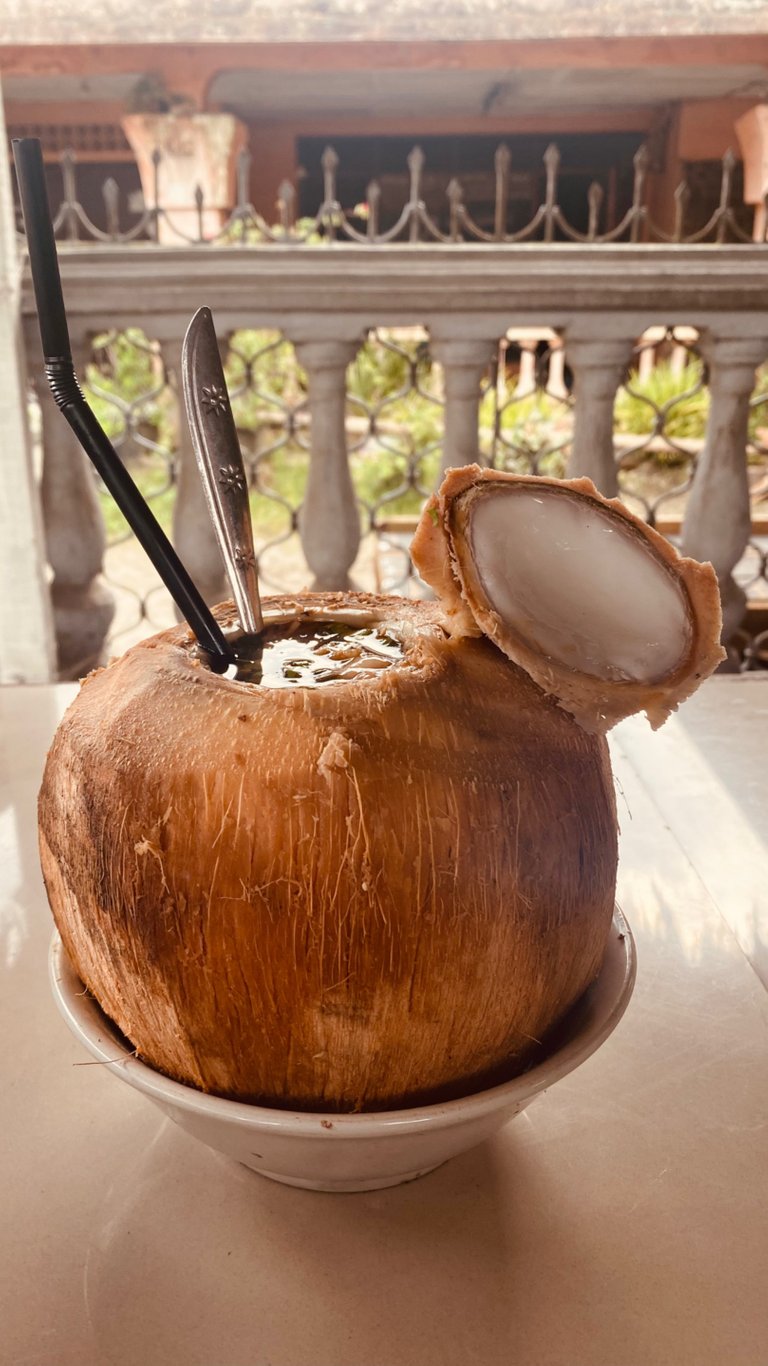 Burnt young coconut is served with various spices including lemongrass, pandan leaves, ginger, and more. I heard the salesman pound the spices.
When the burnt young coconut came before me, oooooh my GOD, it smelled so much spice. Like aromatherapy that calms me down.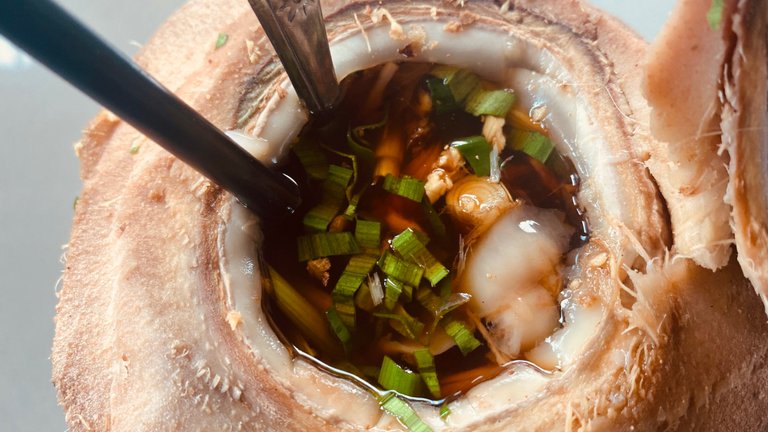 ---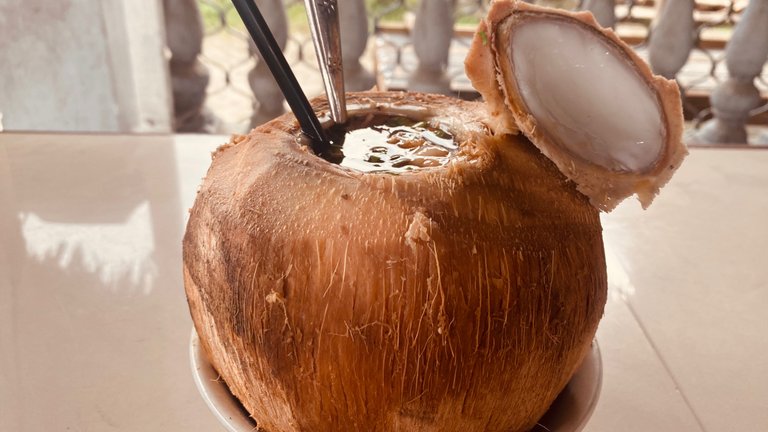 ---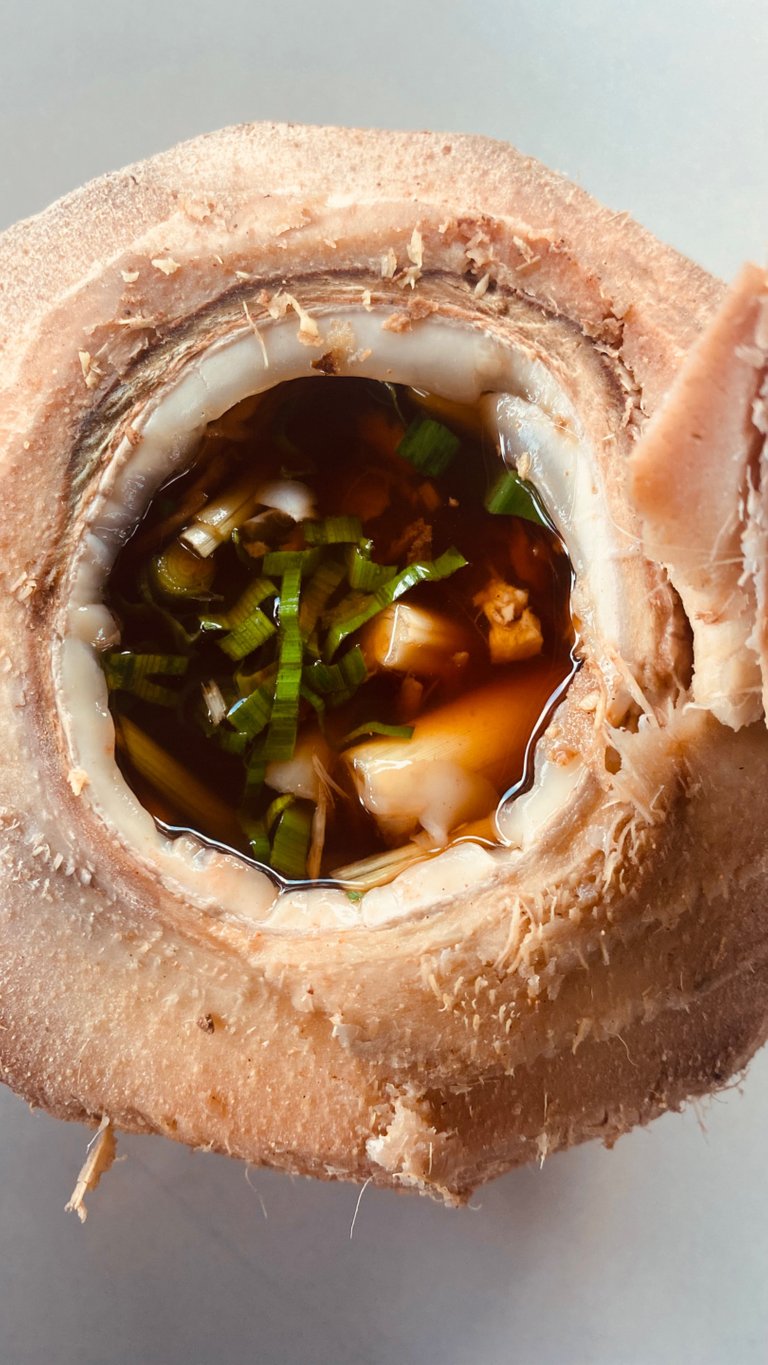 We have to be careful when we want to enjoy this burnt young coconut. The young coconut water itself is very hot. Hot steam continues to come out of the coconut that has been burned.
The young coconut flesh is still attached to the shell, not yet dredged. So we have to dredge the young coconut meat itself and that includes activities that are satisfying for me.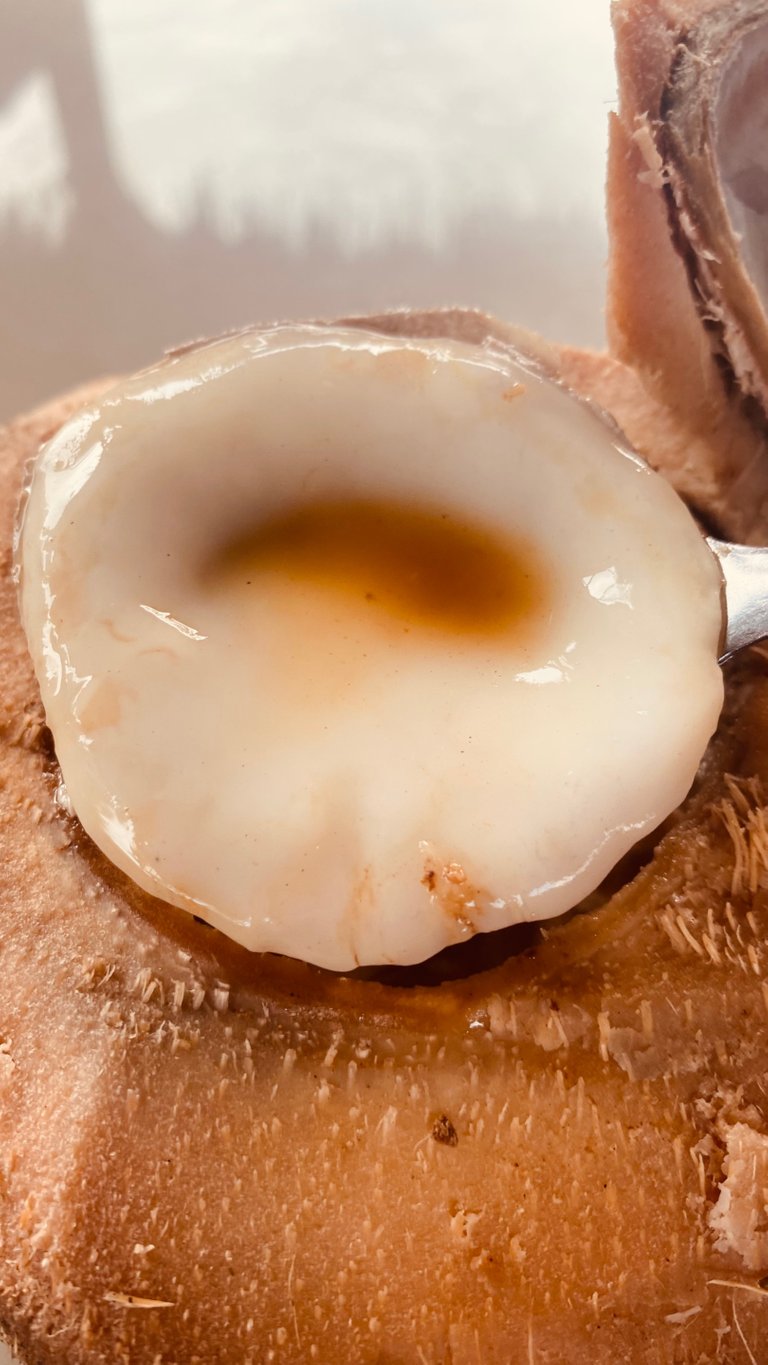 ---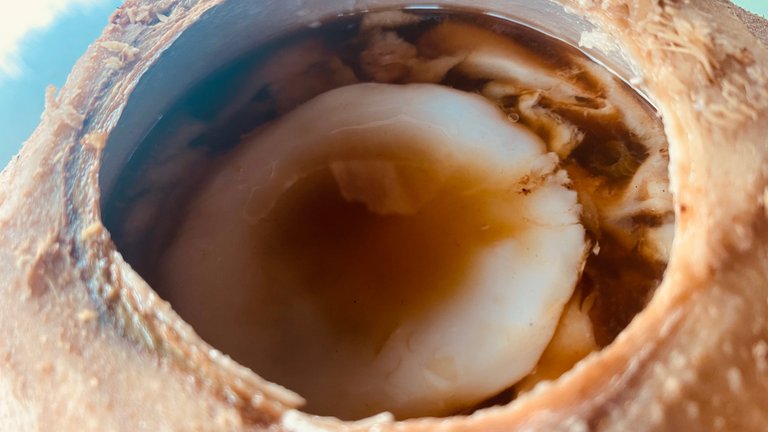 ---
---
---
Don't use a straw to drink coconut water if you can still see the steam. Just use a spoon for us to sip the spiced coconut water.
The warm sensation of the spices was immediately felt in my throat and stomach. It's like constantly charging again and again. A delicious sip. I swear :)
---
---
---
If you want to start eating young coconut meat, first remove the spices in the coconut. There is provided a small plate for us to put the spices that have been removed from the coconut.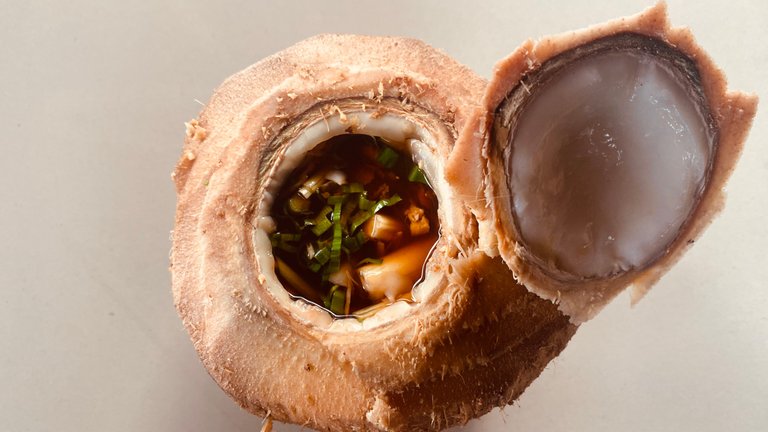 ---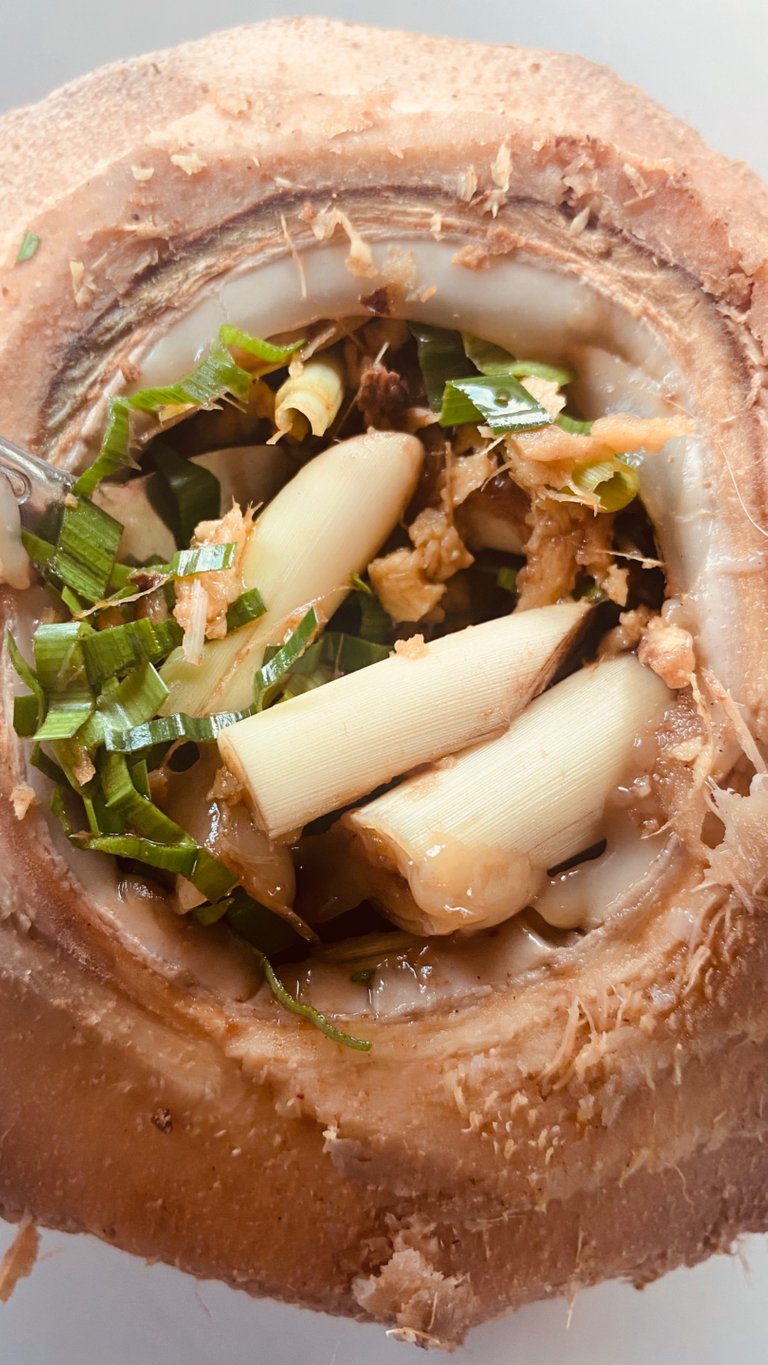 ---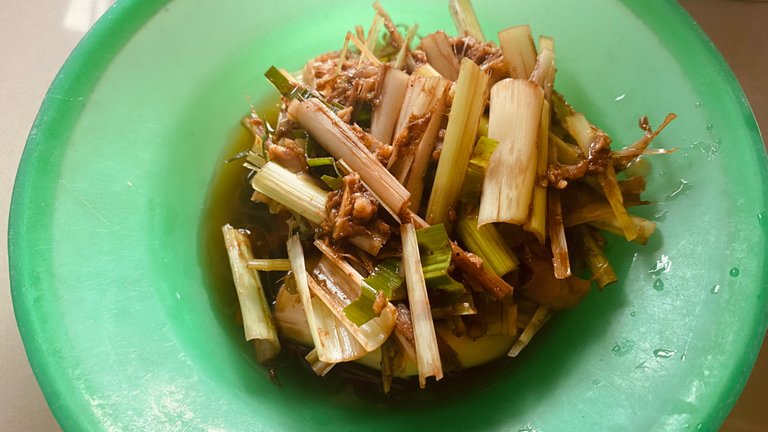 These are the spices I just removed from the burnt young coconut.
---
---
---
Then, what about the texture? The roasted young coconut meat is softer but no longer has a fiber texture like fresh young coconut. I'm sure the kids will love this.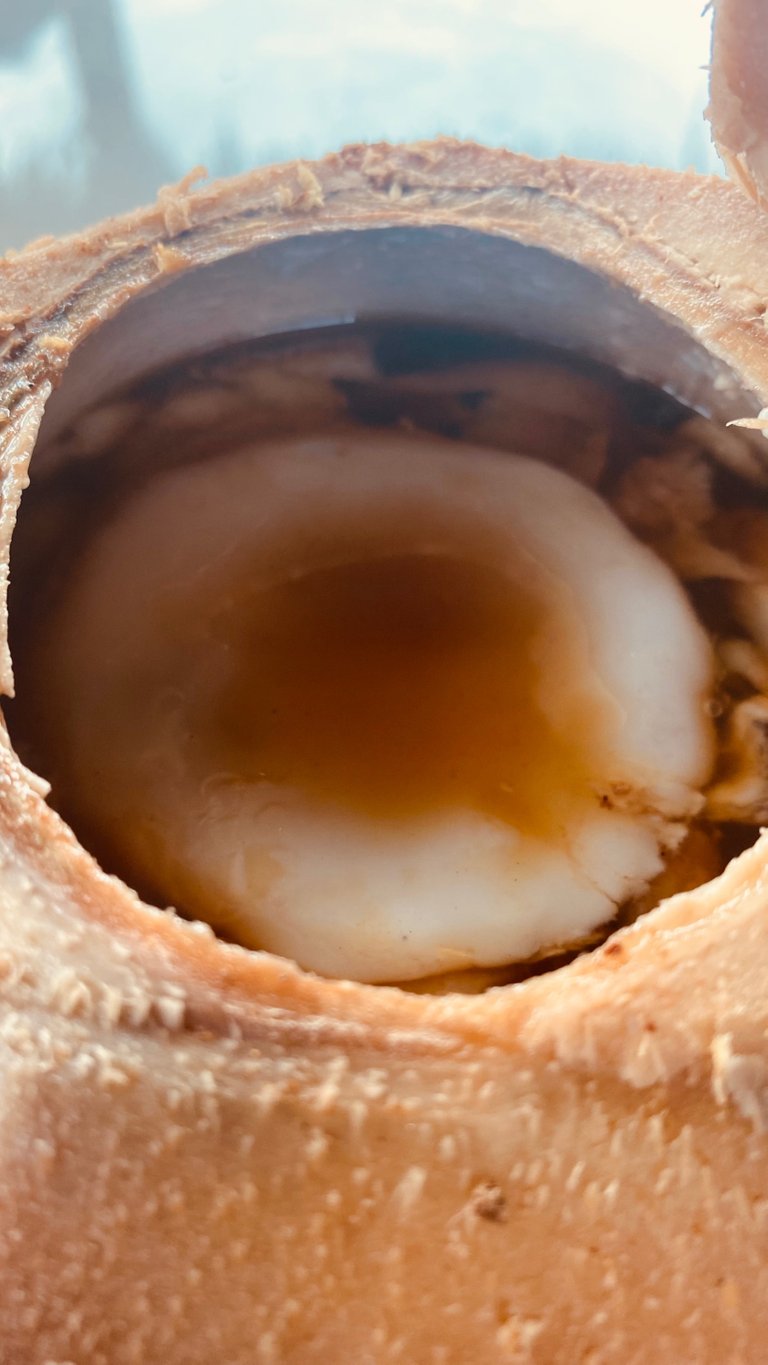 ---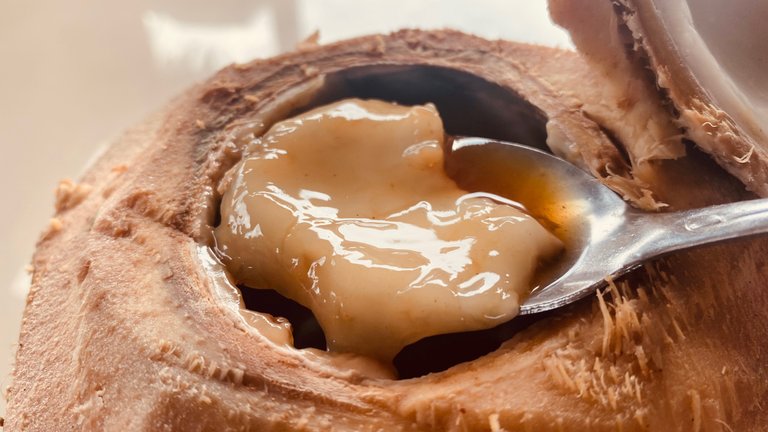 ---
Burnt young coconut is very suitable to be enjoyed when you start to feel cold or fever. Or, in the rainy season. It's like we enjoy warmth and blessing.
Have you ever seen burnt young coconuts or even tasted them when you were traveling? What do you think of seeing young coconuts being burned? I hope you guys enjoy my food blog this time about the unusual presentation of young coconut.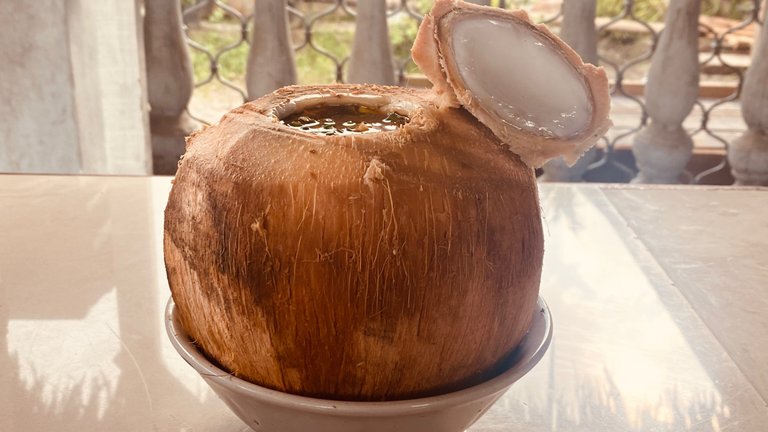 ---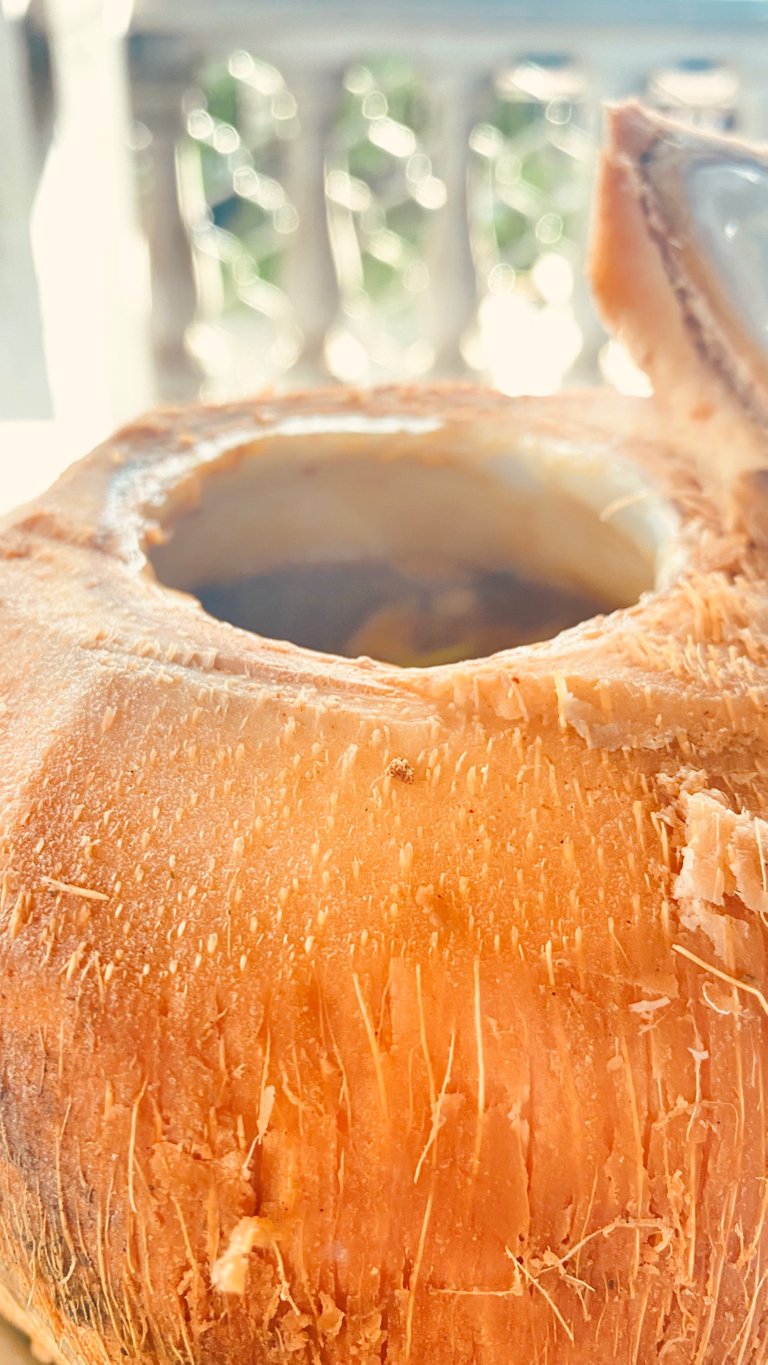 ---
---
---
Until next on my food blog, HIVE LOVERS!
---
---
---
Thank you for reading my blog and reblog if you want my blog this time worthy of reading by others.
All pictures were taken using iPhone 11.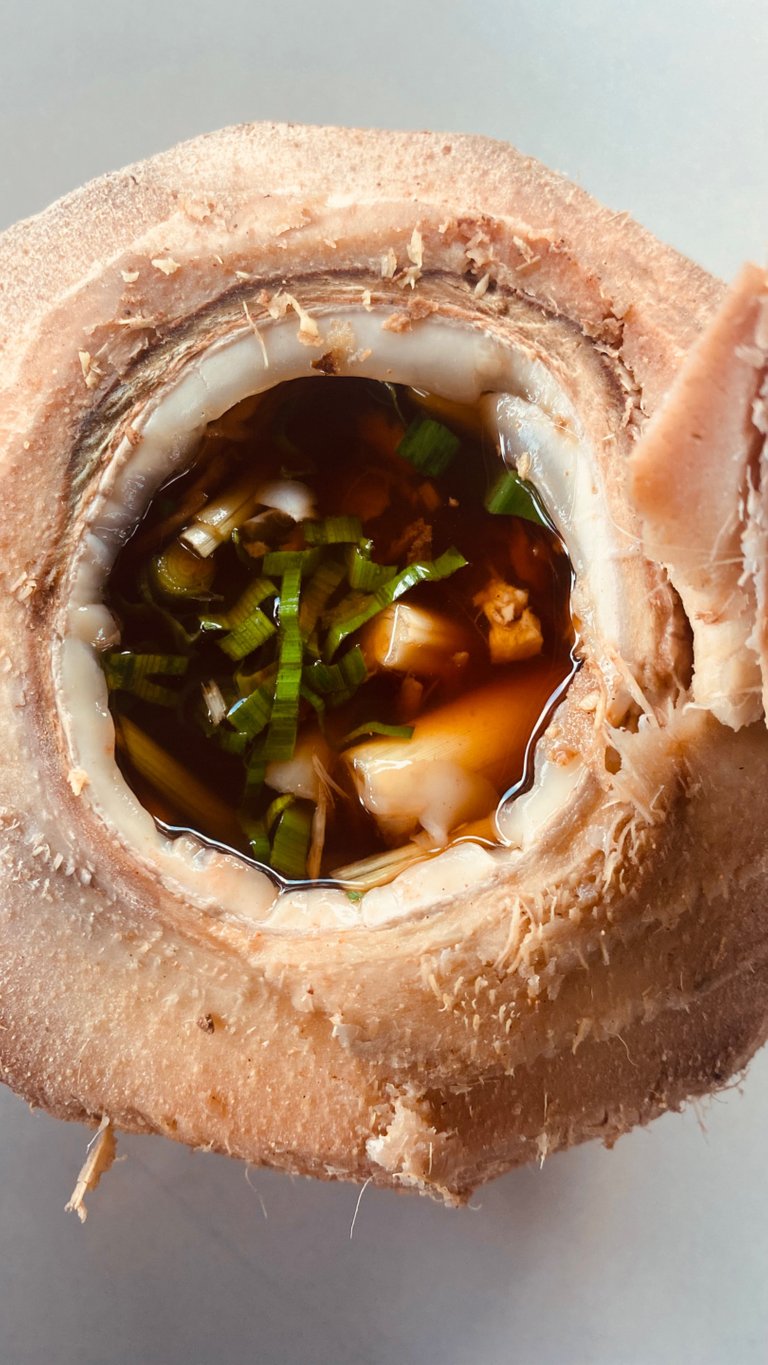 ---
---
---
---
Best Regards,
Anggrek Lestari
---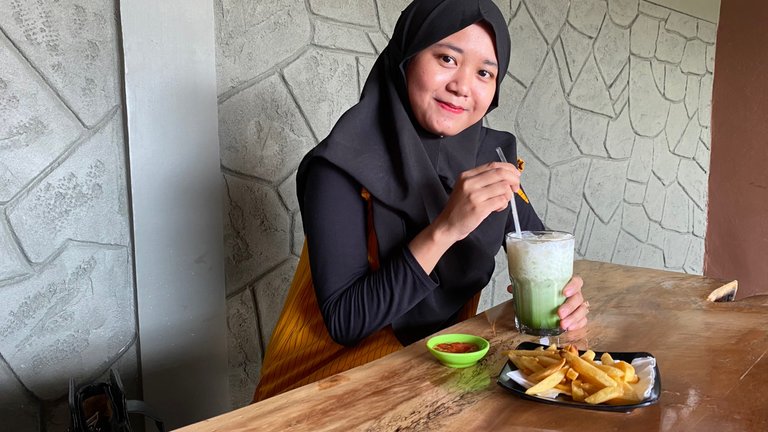 Who is Anggrek Lestari?
Anggrek Lestari is an Indonesian fiction writer who has published two major books. Now She is a full-time content creator. She has a goal to share life, poem, and food content that makes others happy and can get inspiration.
---
Contact Person: [email protected]
Discord: anggreklestari#3009
---
---
---