Food Hunting at Night Market
The atmosphere at the night market is never empty of visitors. As if it was a place for people who had never slept before to satisfy their cravings at night.
---
Enjoying Dimsum at 'Pasar Kaget Binjai City'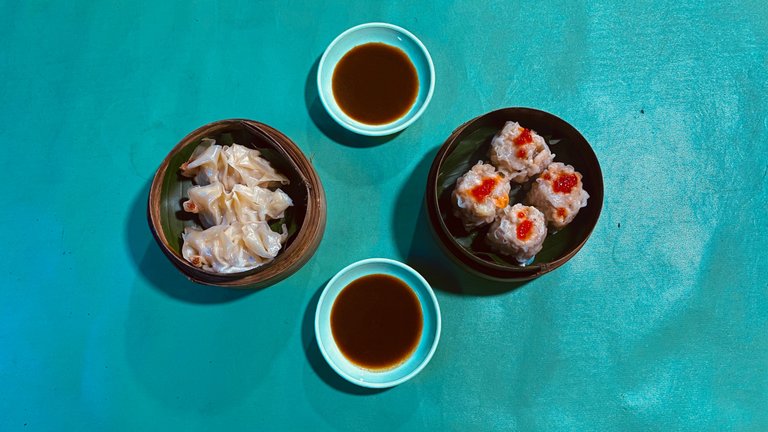 ---
---
---
The charm of the night market never fades. There is always a fan of street food at that night market.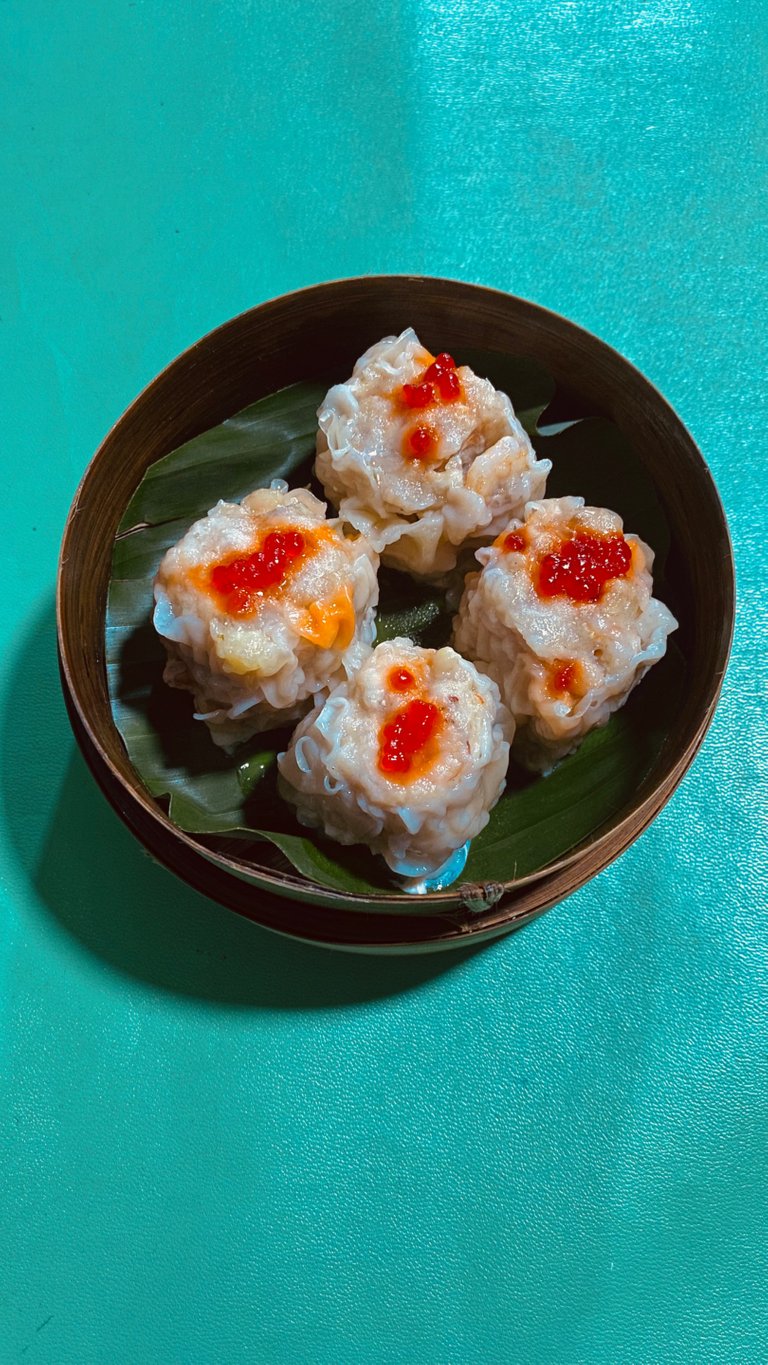 The atmosphere of the night is like hypnotizing. That brings us to participate in tasting the food sold there. Plus the food cravings at night are quite hard to resist. That's how I feel.
It was almost 12 o'clock at night. But I couldn't sleep because I thought of something warm, savory, and spicy that night.
---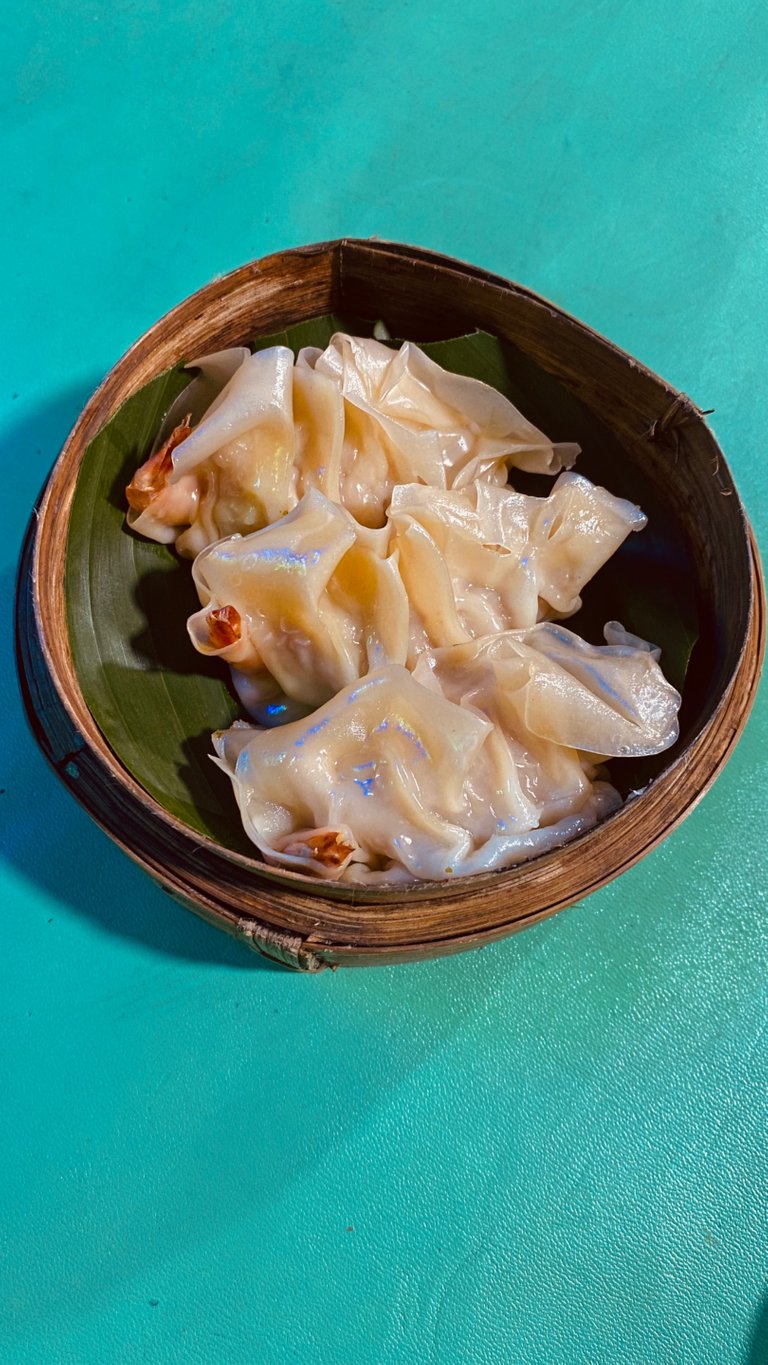 Finally, I invited my partner to visit the night market. When we arrived, some locations were already deserted, but some were still busy.
---
---
---
PASAR KAGET BINJAI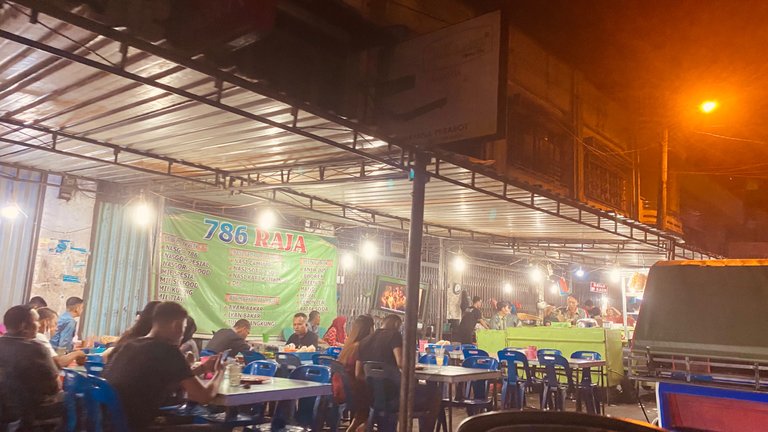 ---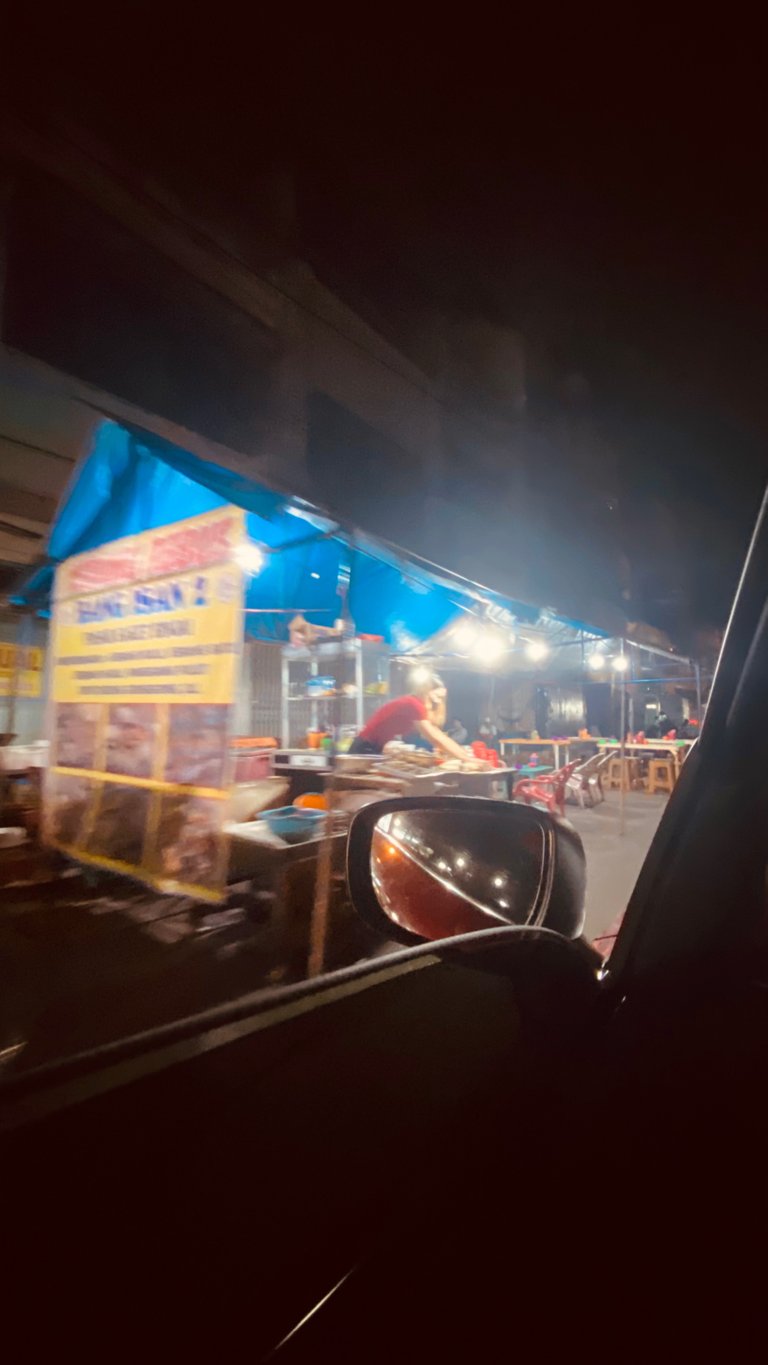 The night market in the city where I live is called Pasar Kaget Binjai. pasar means market and Kaget means surprise. But to be honest, I don't know the real meaning of the name of this market.
I don't stop by this place often. Even if I stop by, I usually choose to just takeaway. But tonight is different, I want to dine in.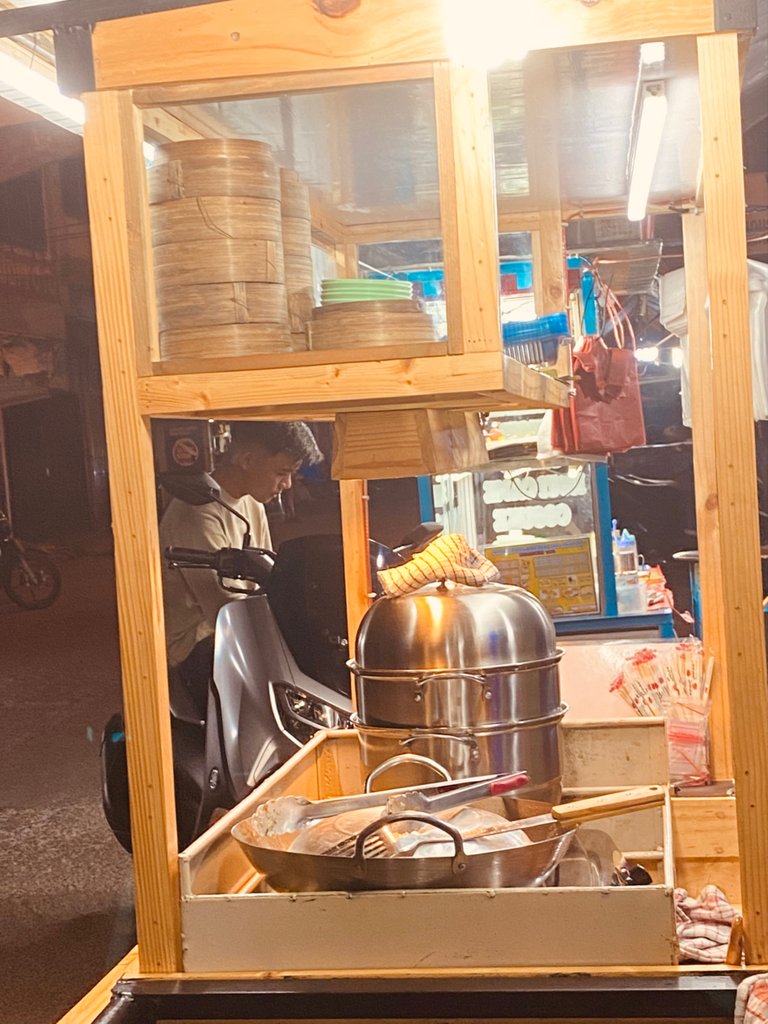 I want to dine in at this place because the food I want to enjoy will quickly decrease in heat, thereby reducing the original taste. I want to eat dimsum.
---
---
---
CHICKEN DIMSUM AND SHRIMP DIMSUM
This is one of my favorite foods. Just a simple portion, usually one portion contains only 3 pieces of dimsum.
In this place a lot of booths that sell the same thing. I chose a stand that was not crowded.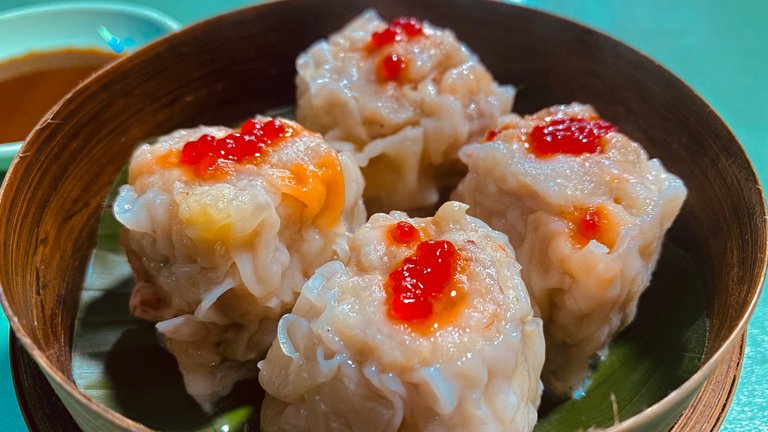 ---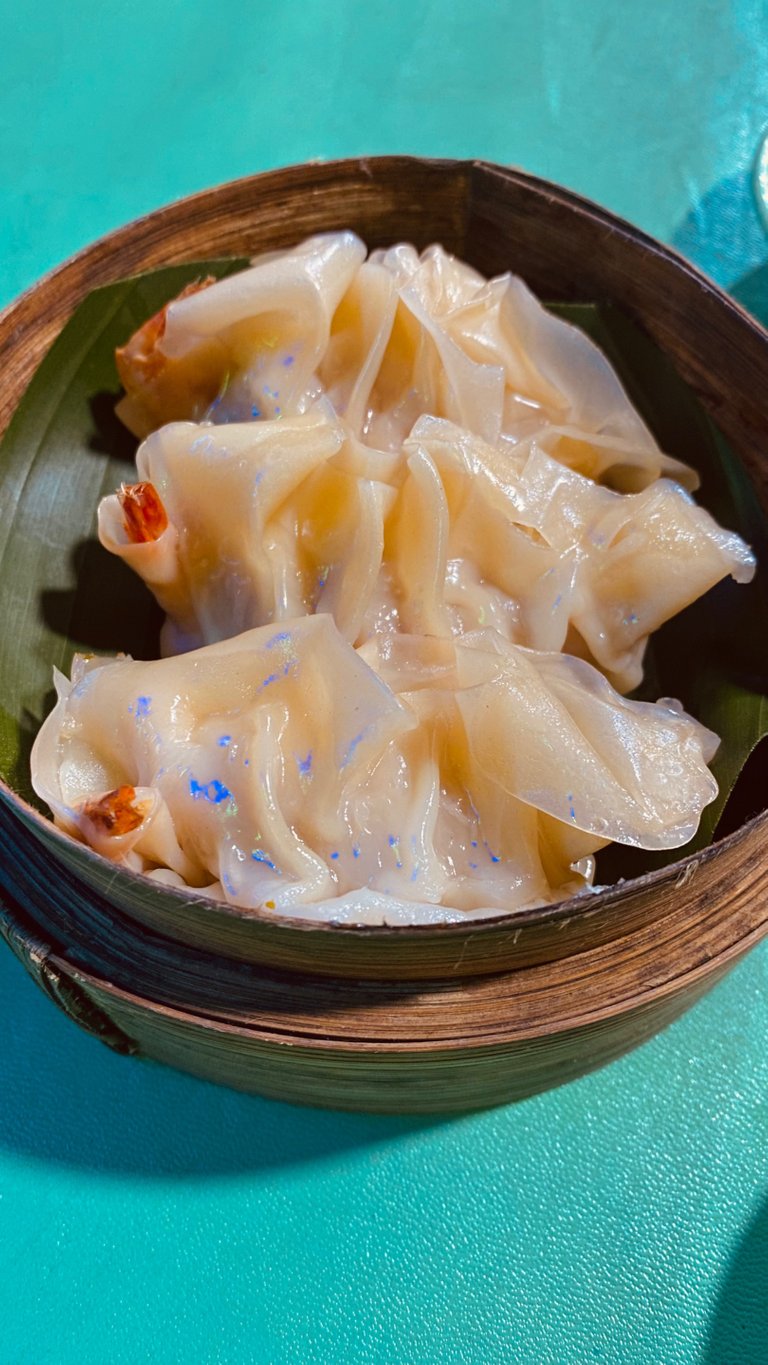 For dimsum this time, I chose chicken dimsum and shrimp dimsum. In fact, I wanted to eat crab dimsum, but unfortunately I was out of luck because they were running out of stock for the crab dimsum.
---
---
---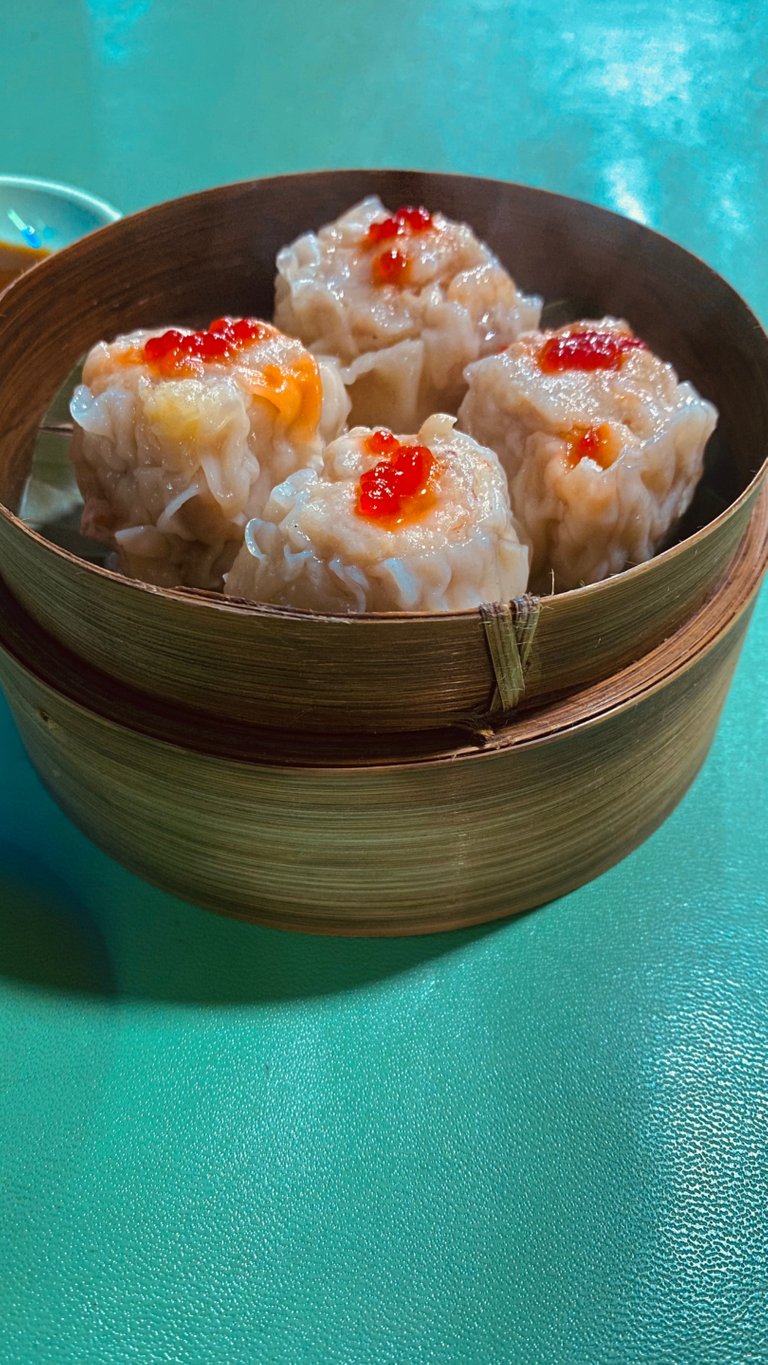 The chicken dimsum felt right on my tongue, although it was not like the taste with the pleasures of a classy cafe. The delicious chicken dimsum at this night market is enough for me. No need to overdo it, right? The most important thing is that the chicken doesn't taste fishy in the dimsum. It would be very disgusting if this steamed food had chicken meat filling which still smelled fishy.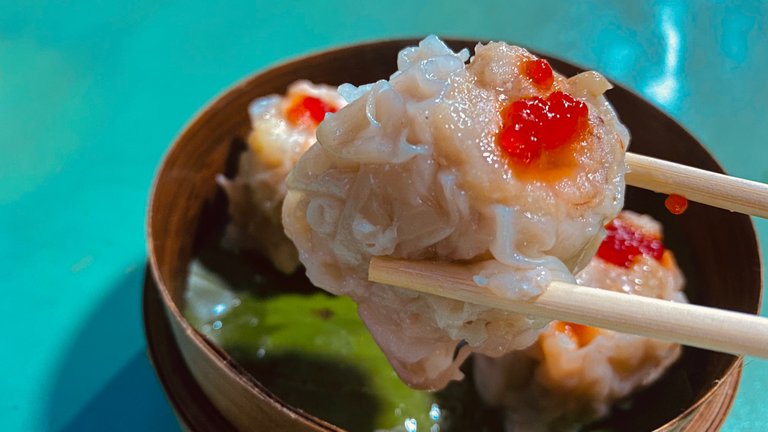 ---
The level of doneness of the chicken dimsum is also right on my tongue and I have nothing more to comment on. Don't forget to dip the dimsum into the special sauce the seller provides.
---
---
---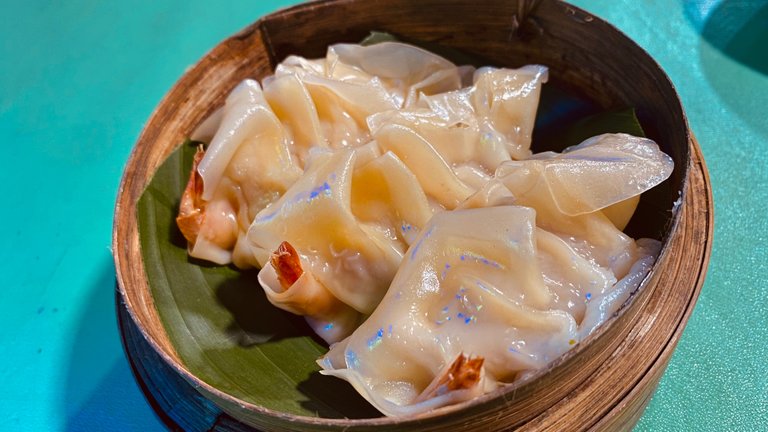 Next, let's look at the shrimp dim sum. For shrimp dimsum in terms of shape, it is indeed better in my opinion. That's because we can see the body of the shrimp.
---
I was pretty happy to get the shrimp dimsum which was also fresh like the previous chicken dimsum. It's just that if you ask me which one is my favourite, then I prefer chicken dimsum. Yummmmmmmmmmy!
---
---
---
Not until these two menus, my partner and I also ordered the fried version of the food. I bought fried spring rolls filled with chicken.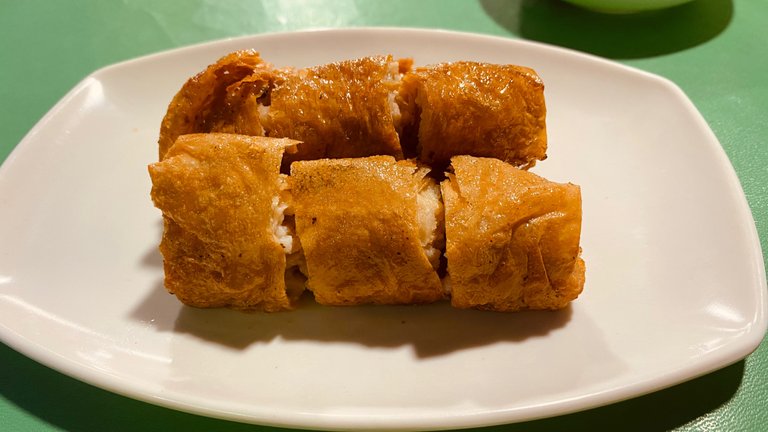 ---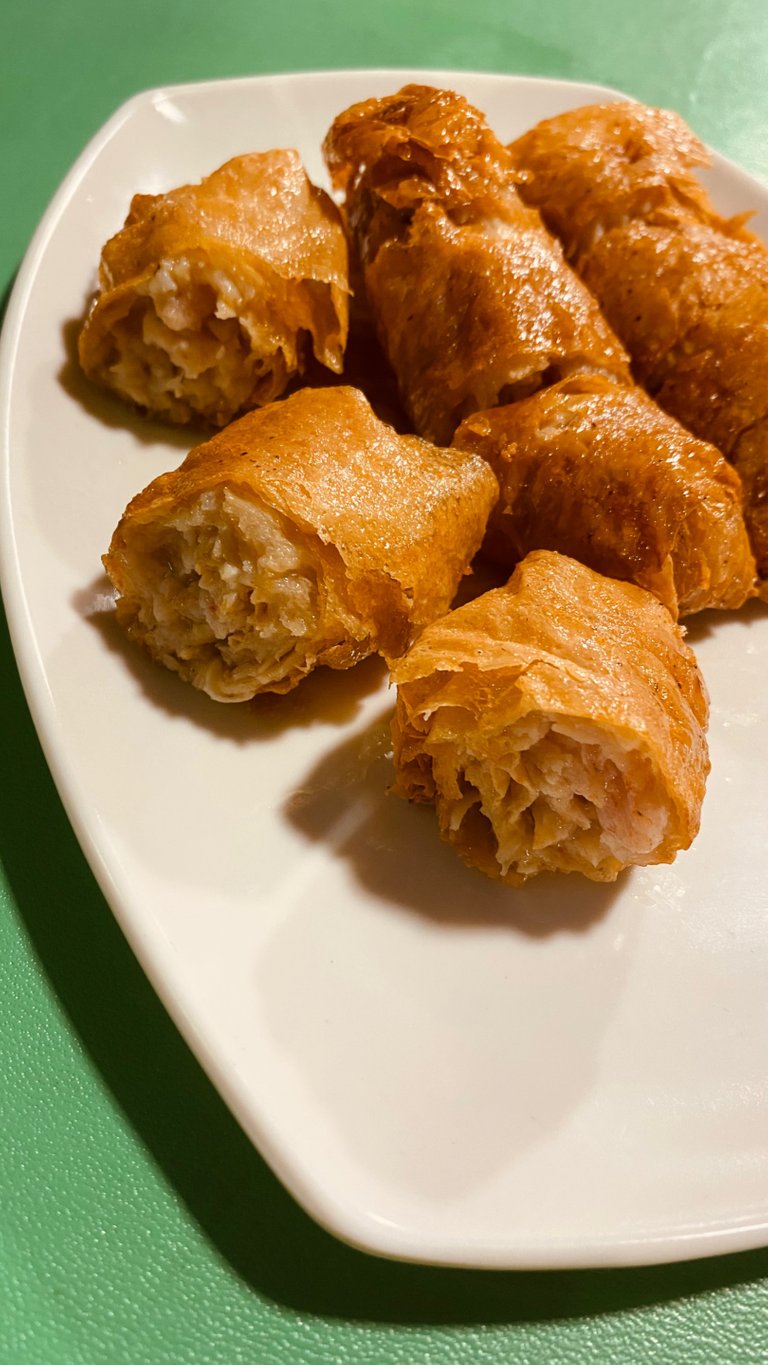 Indeed, the charm of fried food never runs out, like the condition of this night market which always seems to attract visitors.
These three versions of dimsum are delicious! There's nothing more to comment on, and I'll definitely be back here. Of course!
---
---
---
I hope you guys get some new inspiration from my food blog this time, and until next on my food blog, HIVE LOVERS!
---
---
---
Thank you for reading my blog and reblog if you want my blog this time worthy of reading by others.
All pictures were taken using iPhone 11.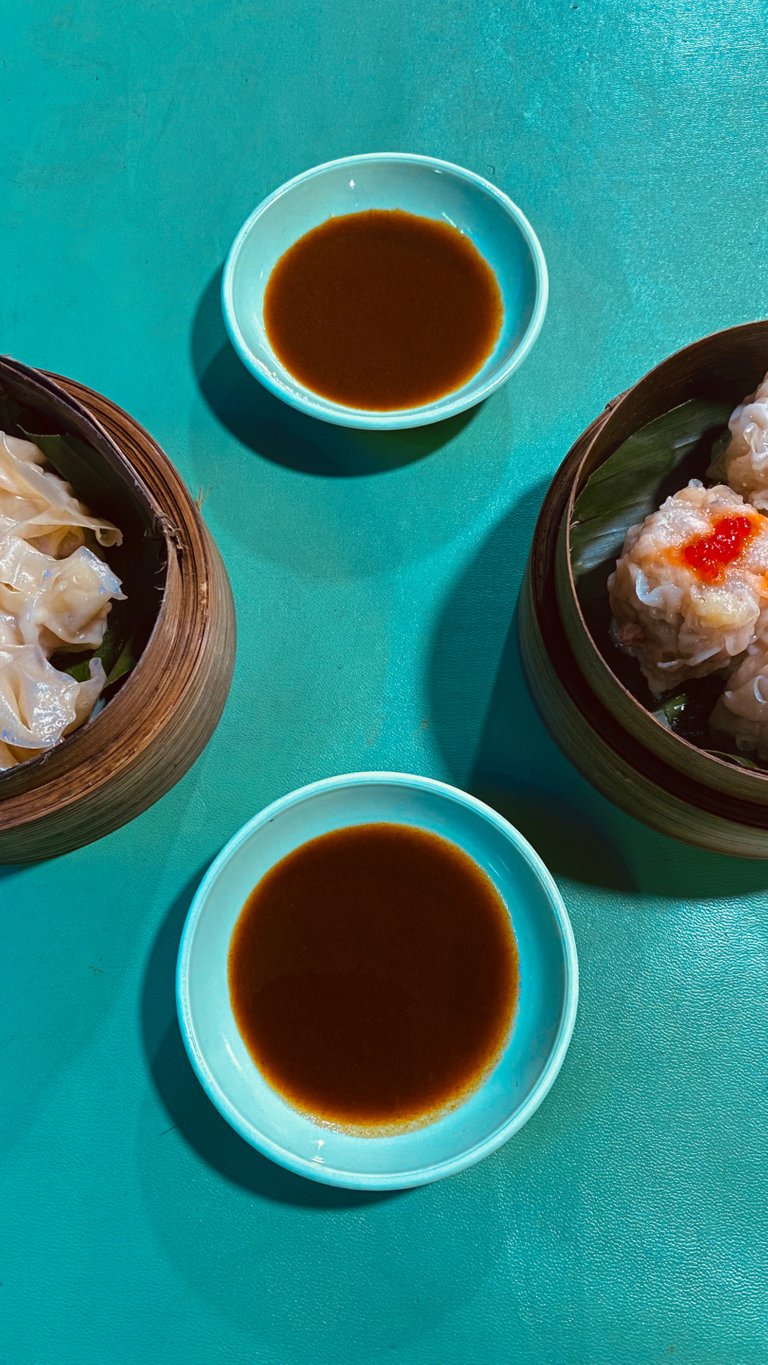 ---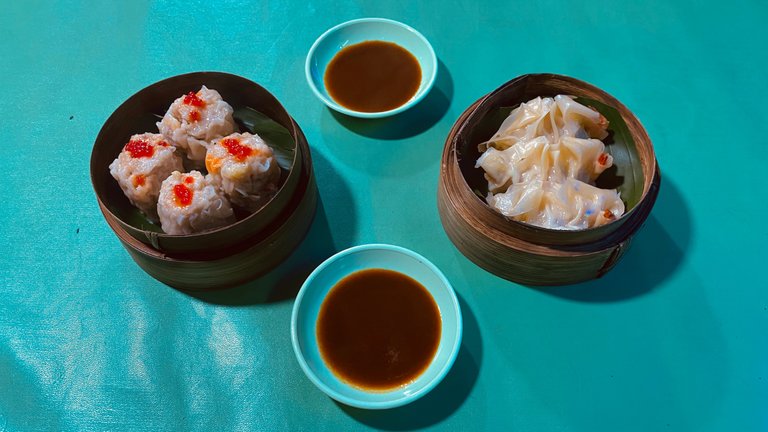 ---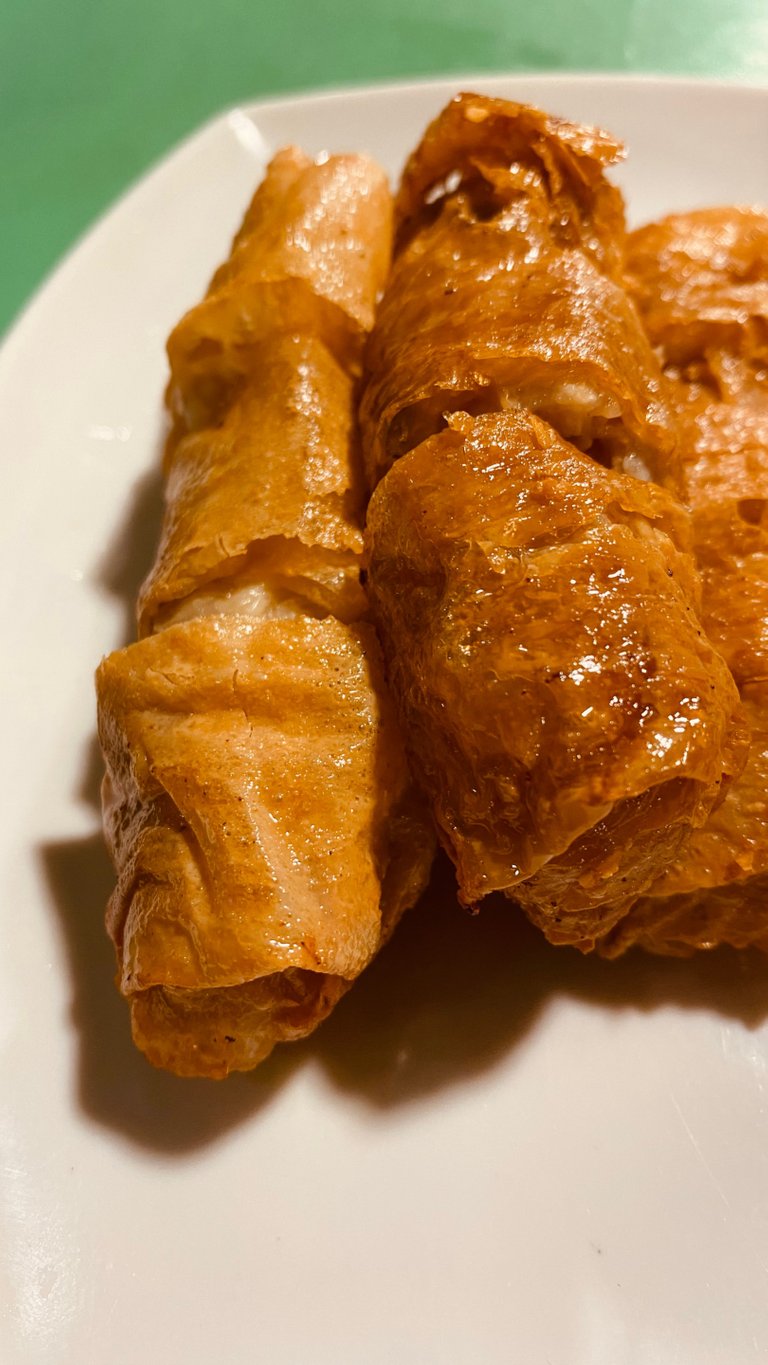 ---
---
---
---
Best Regards,
Anggrek Lestari
---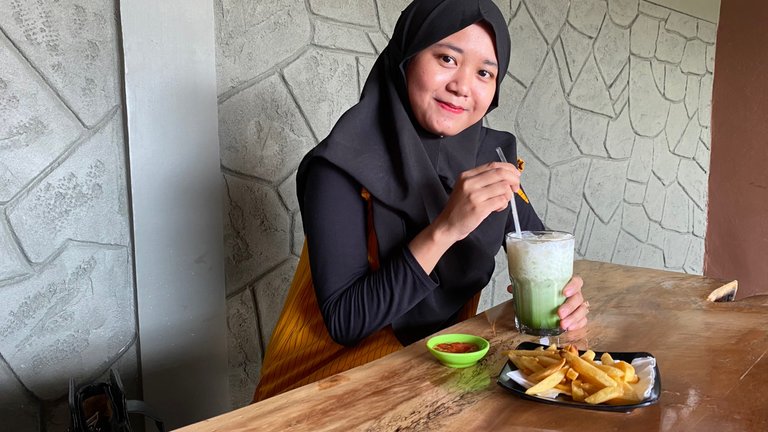 Who is Anggrek Lestari?
Anggrek Lestari is an Indonesian fiction writer who has published two major books. Now She is a full-time content creator. She has a goal to share life, poem, and food content that makes others happy and can get inspiration.
---
Contact Person: [email protected]
Discord: anggreklestari#3009
---
---
---