Golden Tofu for Dinner
---
Don't keep the tofu away from me. Ah, I always miss the softness of tofu. Why not? Tofu is a rich source of protein which is good for the body.
Let's make golden tofu which will be served with warm rice or mashed potatoes. Creamy and absolutely yummy!
---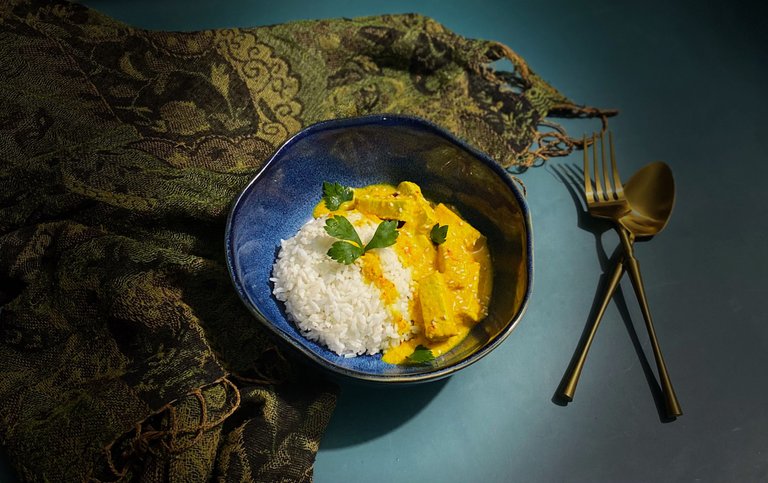 ---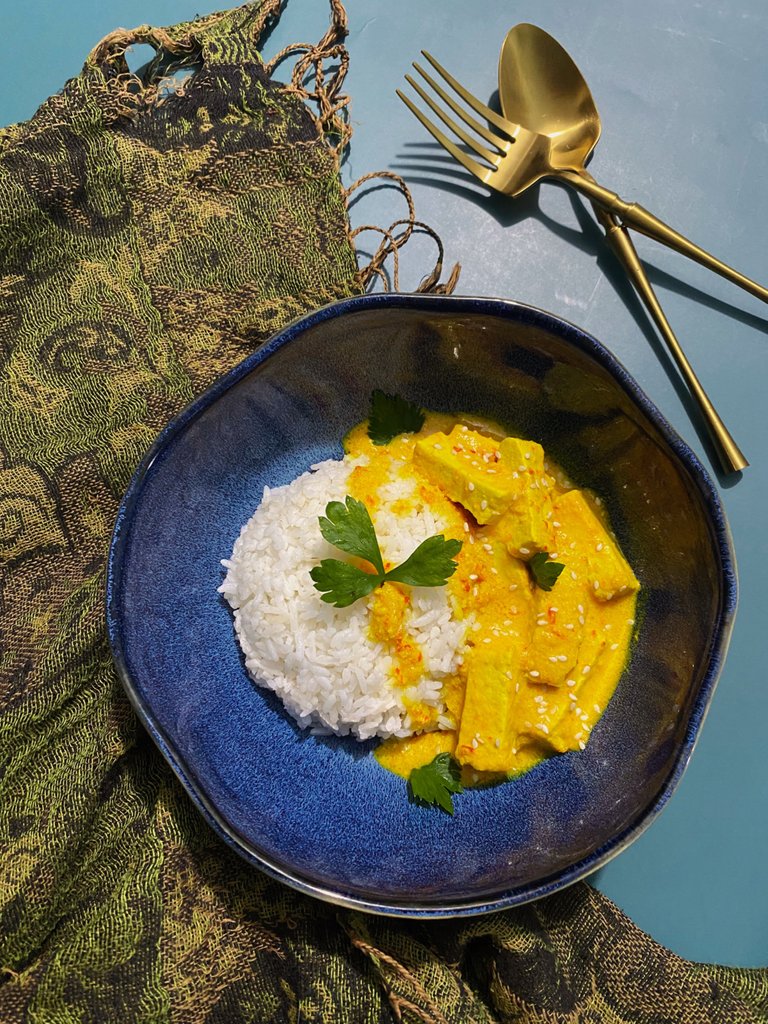 I always have white tofu in my fridge. There are many types of tofu available at the local market in my village. For example, yellow tofu and brown tofu are like fried tofu. But my choice remains on white tofu because its softness is indeed the best reason to choose white tofu.
Well, in the previous blog I shared about how to make tofu balls and enjoy them in two ways. You can read that here: https://peakd.com/hive-180569/@anggreklestari/tofu-balls-with-2-serving-ways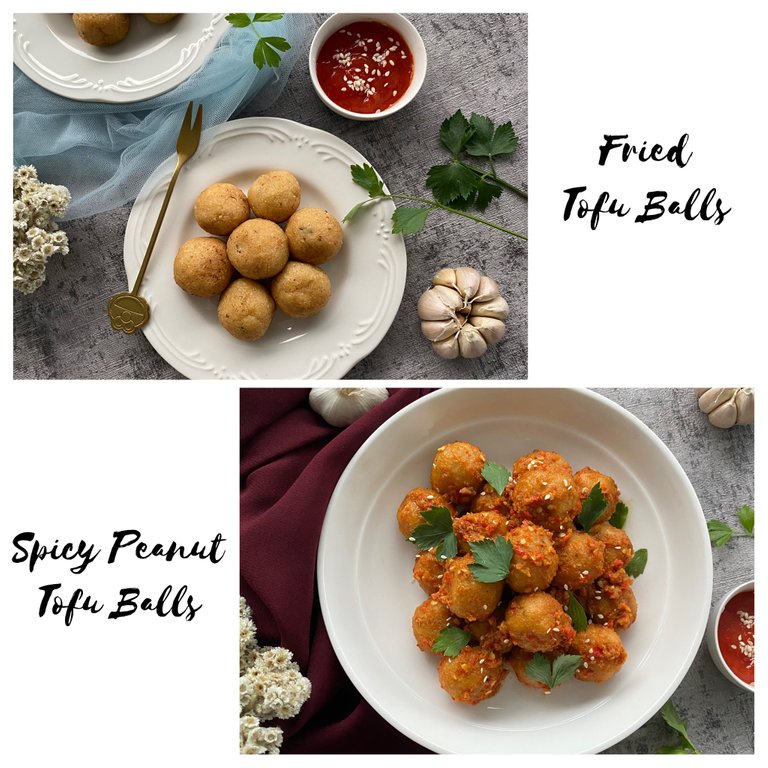 ---
This time I will share a recipe for tofu served for dinner. Or you can also serve it for lunch. The way to make it is very easy, it doesn't need an extra effort like the previous tofu balls making.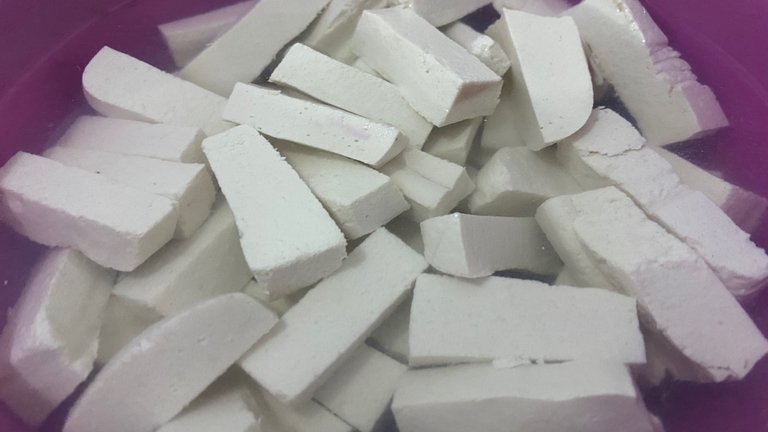 White tofu which I have cut into smaller pieces. It's a bit long this time, not like a dice.
---
---
---
The Ingredients
---
Tofu
Coconut milk, in thick version up to 100 ml of coconut milk.
Salt
pepper
Bay Leaves or Kaffir Lime Leaves
For the seasoning ingredients to blend:
Garlic
Onion
red chilies
candlenuts
turmeric
Here you can see for seasoning ingredients similar to curry seasoning. That's okay if you want to make curry tofu. No need to limit you guys with creativity. It's okay.
---
---
---
Making Seasoning Paste
---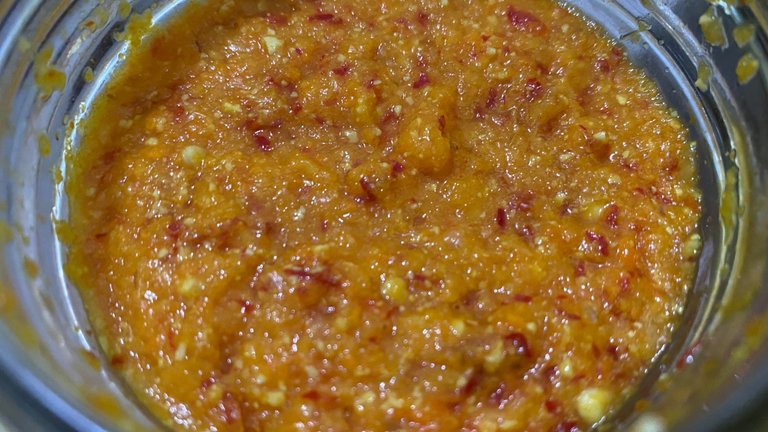 Prepare a spice grinder. Puree the onion, garlic, red chilies, candlenut, and turmeric. Blend well.
This is the result of my seasoning paste ready to go. I will later add kaffir lime leaves when sautéing this seasoning paste to create a delicious aroma.
---
---
---
Cooking Tofu
---
Heat the oil. Then cook the seasoning paste, and golden seasoning. Cook until fragrant. You can also add lemongrass if you want. Add salt and pepper.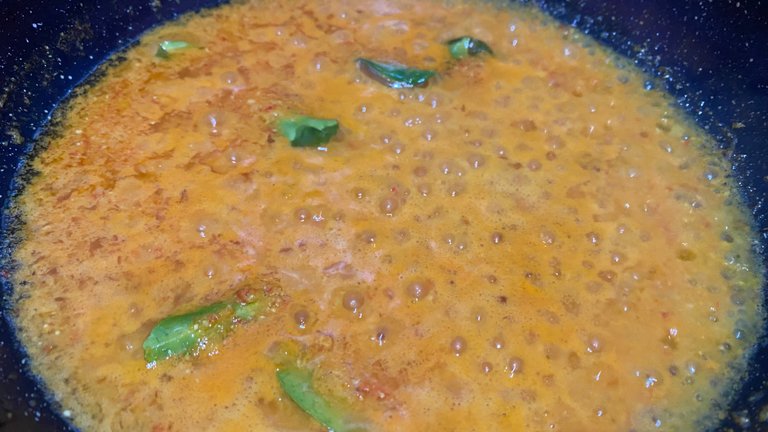 ---
After the fragrant, add tofu. Stir carefully so the tofu doesn't crumble. Bring them to a boil and the tofu is a nice golden color.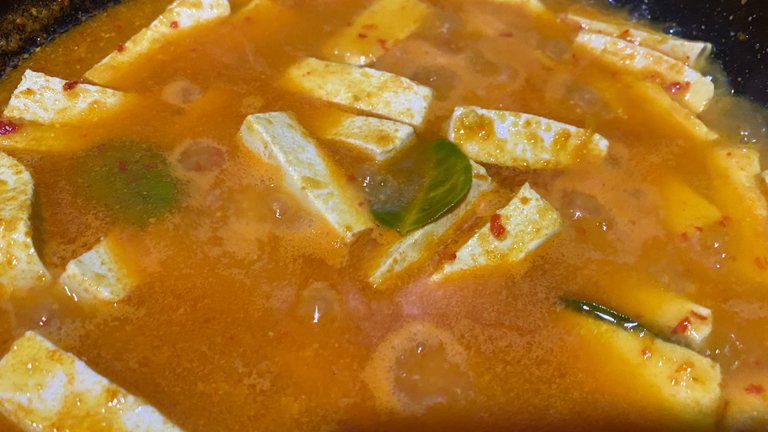 ---
The final step is to add coconut milk. Stir well and bring it to a simmer. Then lift.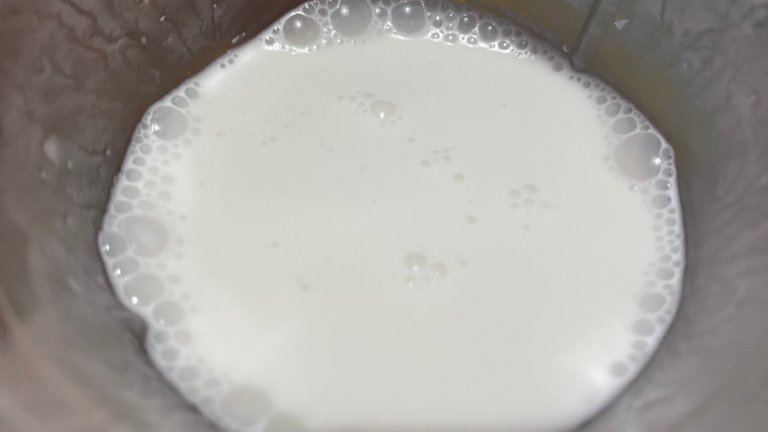 ---
---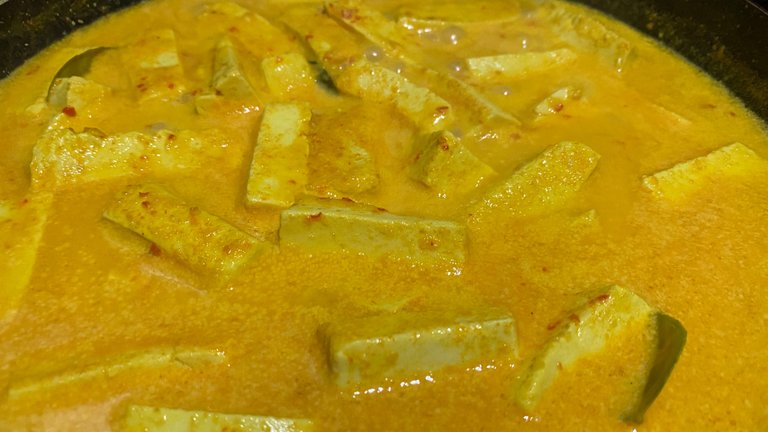 ---
I serve golden tofu with warm rice. Sprinkle some celery leaves, also my favorite roasted fellow seeds! Perfect!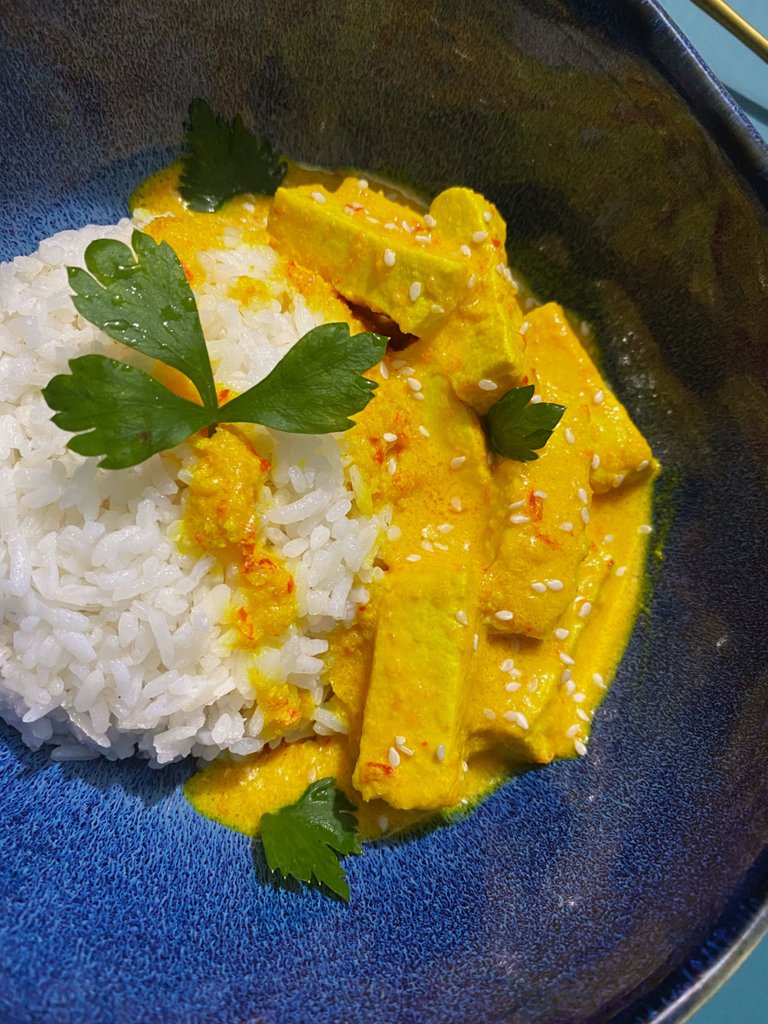 ---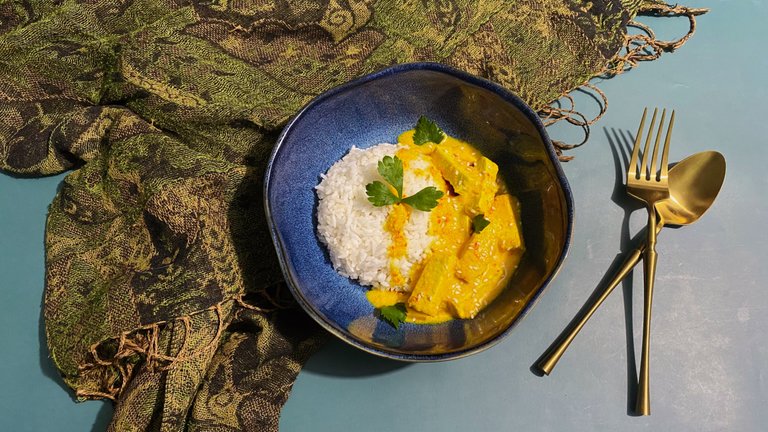 ---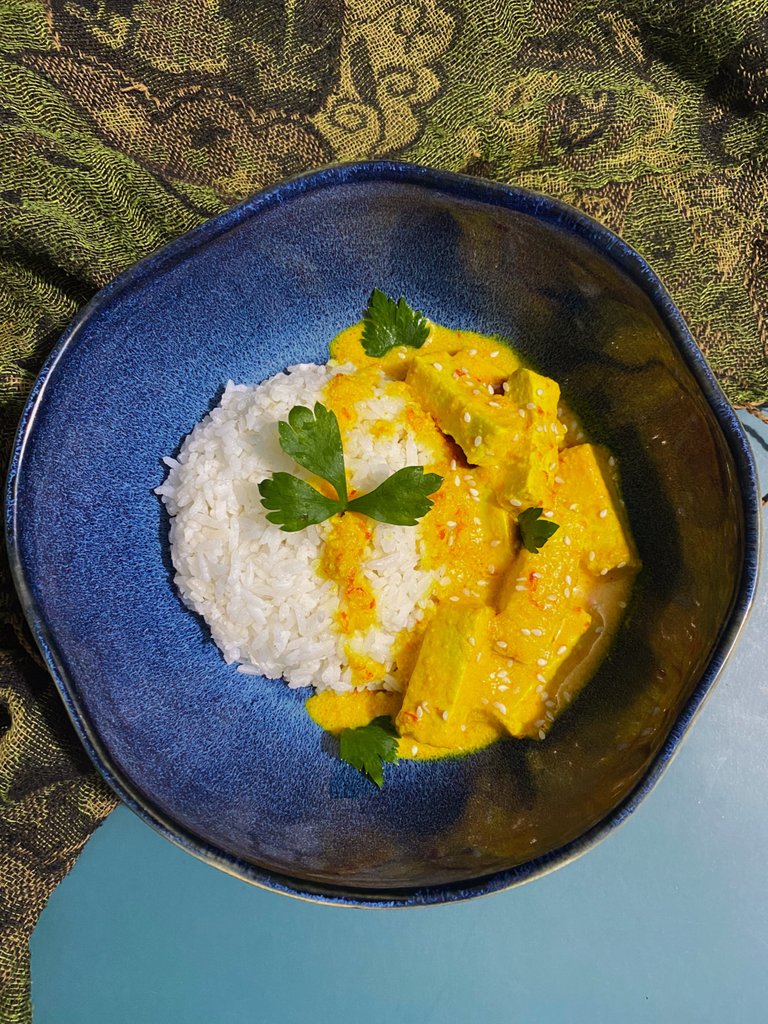 Oh, I love the colors of this beautiful dish. Is not it? Do you also feel the same? Creamy, salty, oooooh yummy! Wanna try this one, Foodies?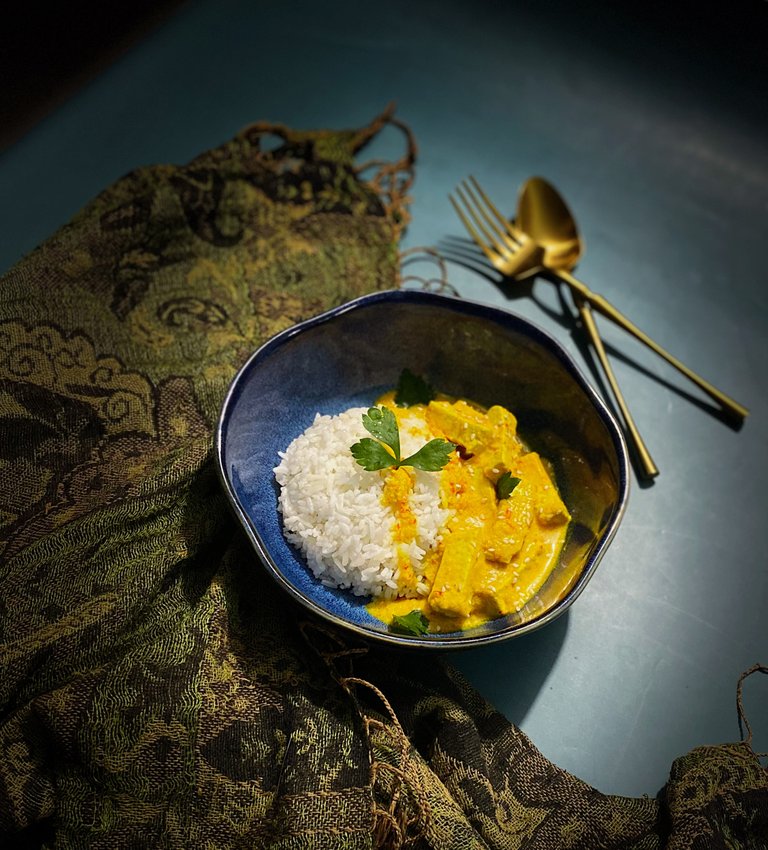 ---
---
---
Thank you for reading my blog and reblog if you want my blog this time worthy of reading by others.
All pictures were taken using iPhone 11.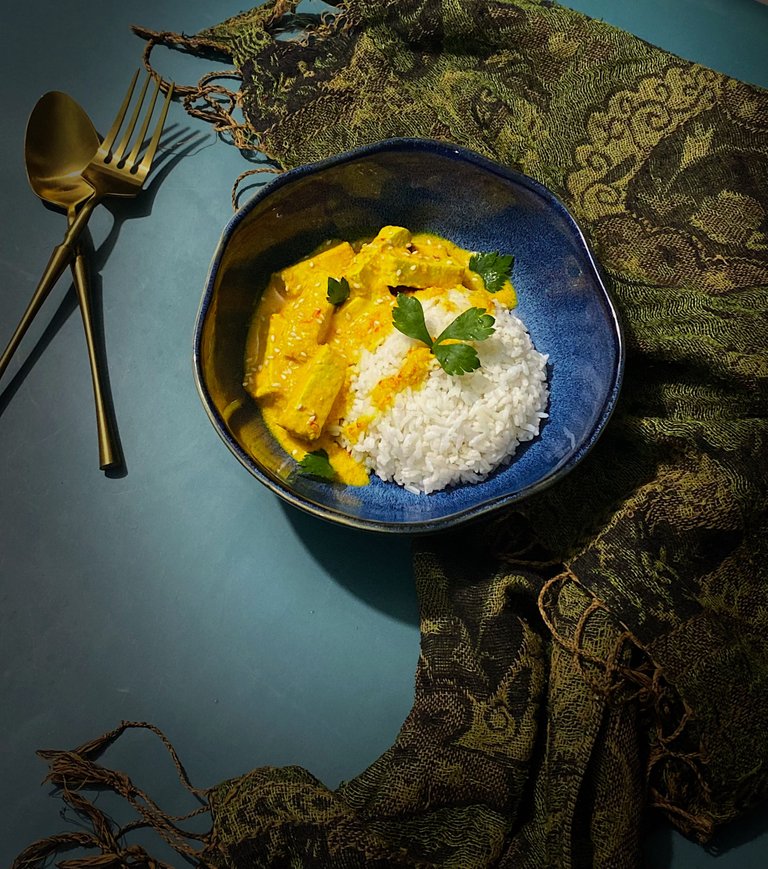 ---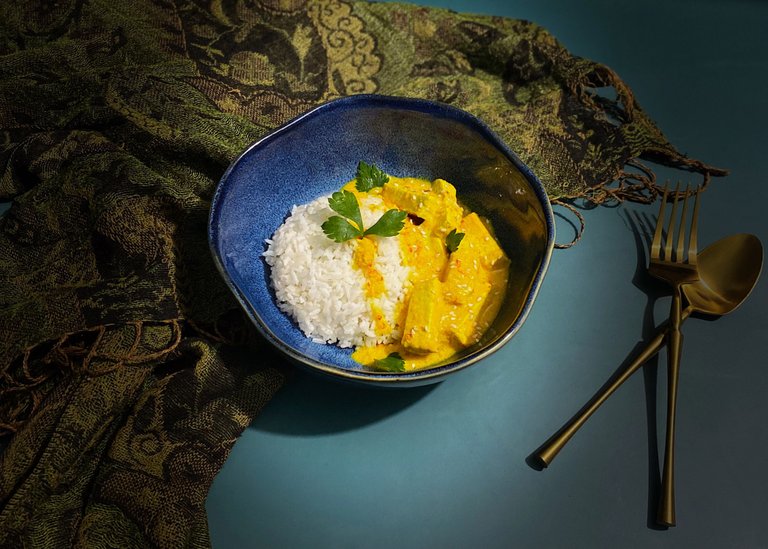 ---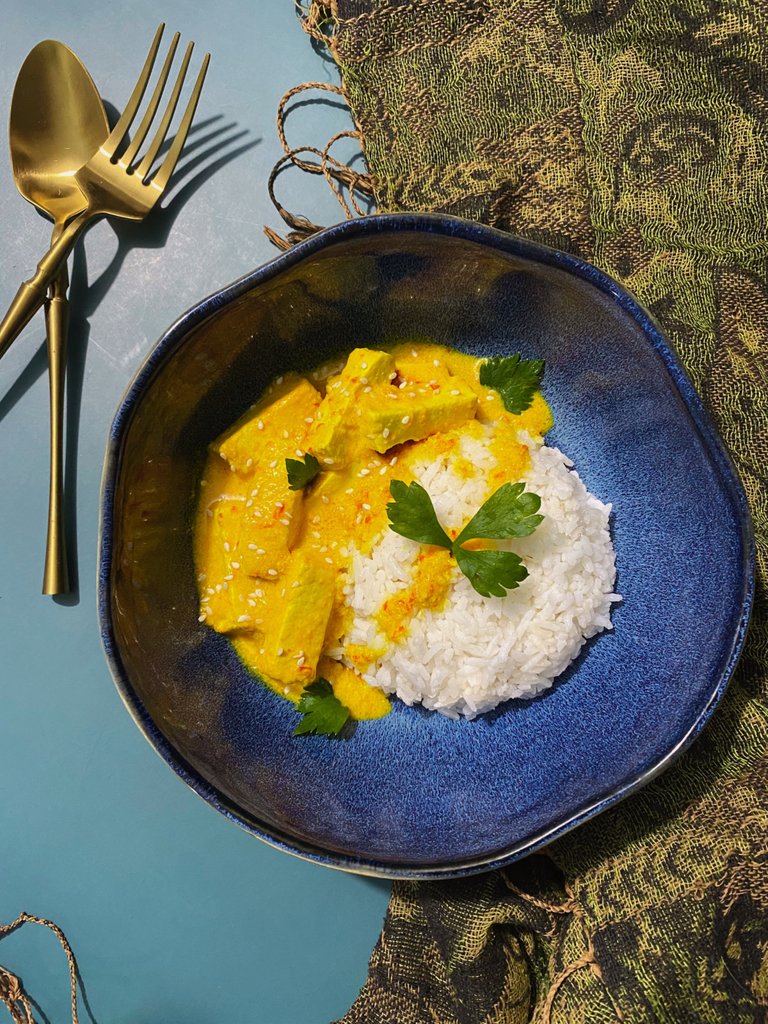 ---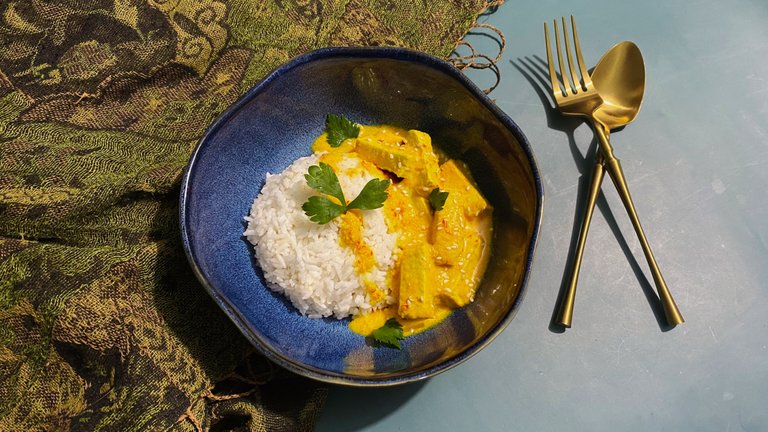 ---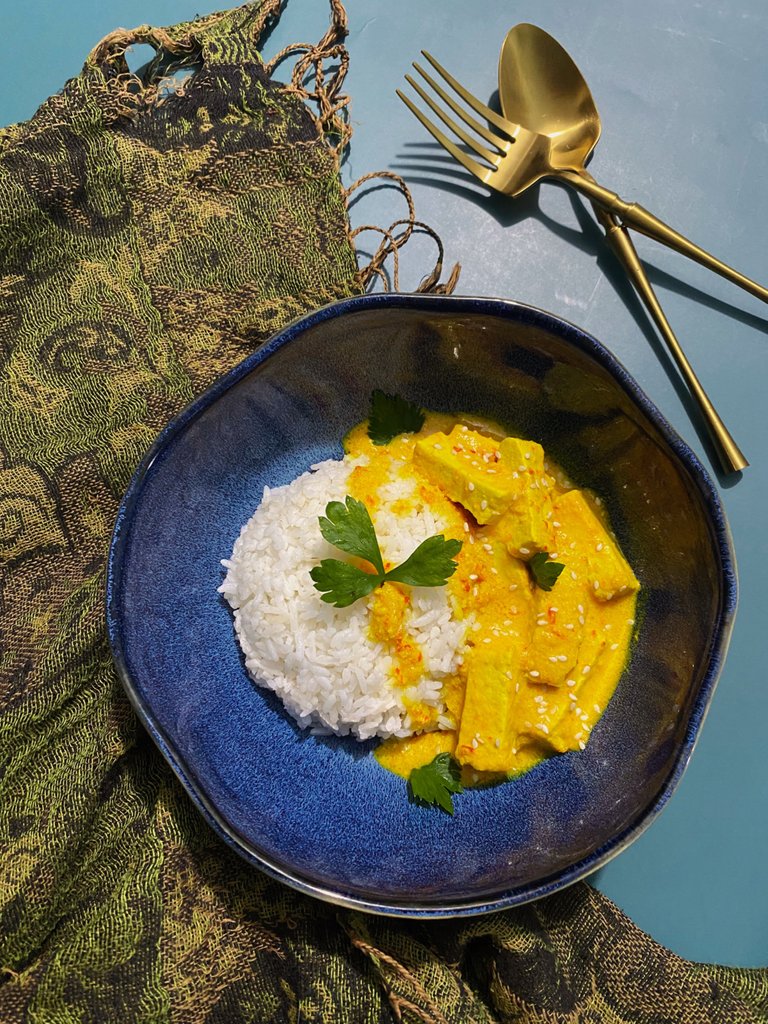 ---
---
---
Best Regards,
Anggrek Lestari
---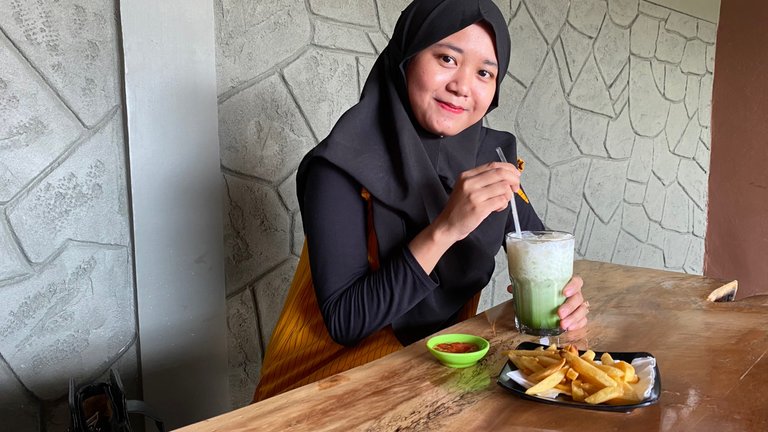 Who is Anggrek Lestari?
Anggrek Lestari is an Indonesian fiction writer who has published two major books. Now She is a full-time content creator. She has a goal to share life, poem, and food content that makes others happy and can get inspiration.
---
Contact Person: [email protected]
Discord: anggreklestari#3009
---
---
---