Hearty Breakfast for Good Feeling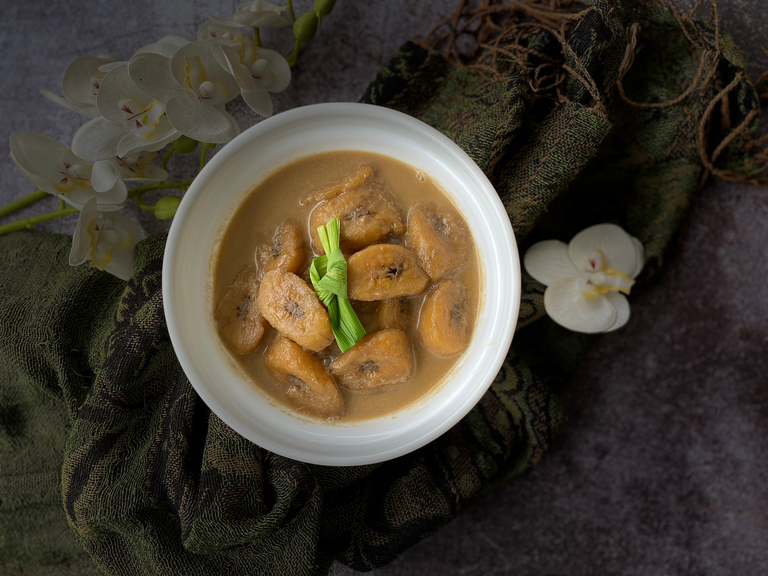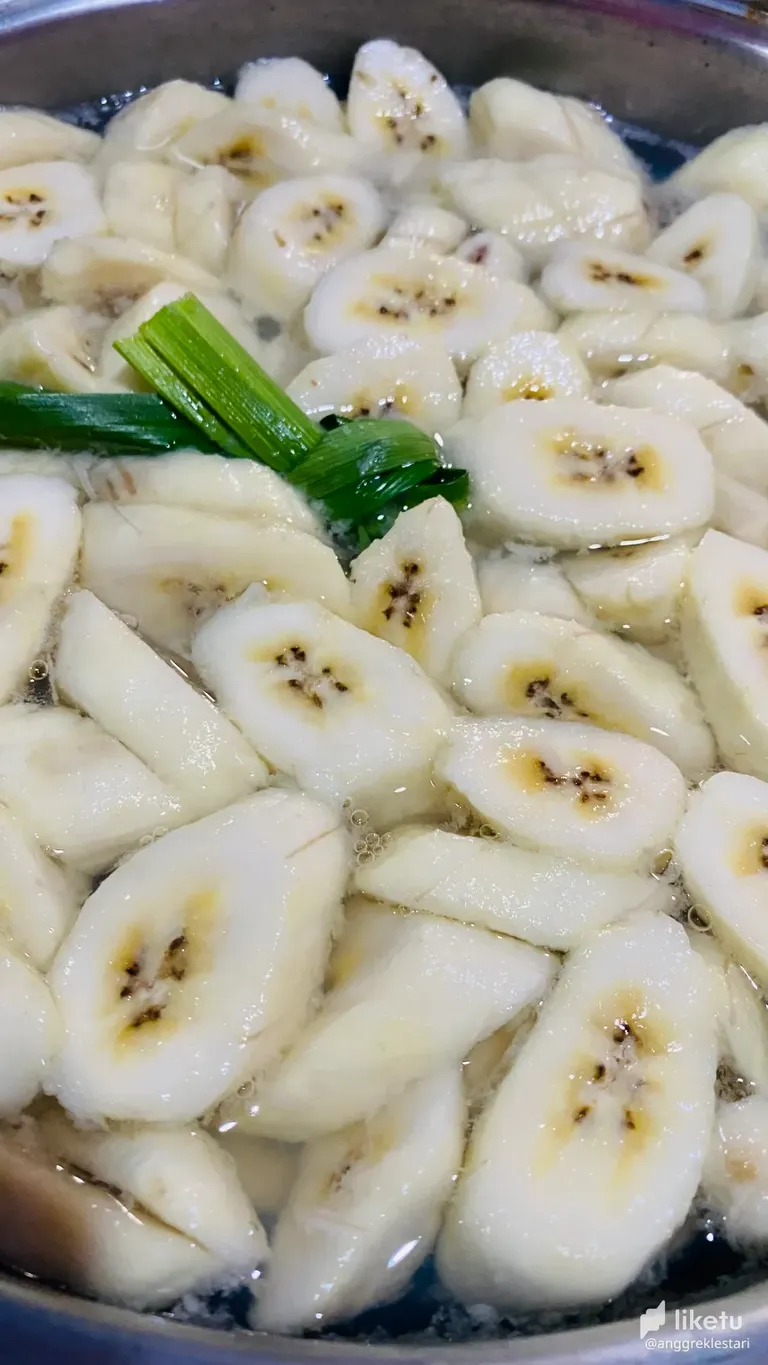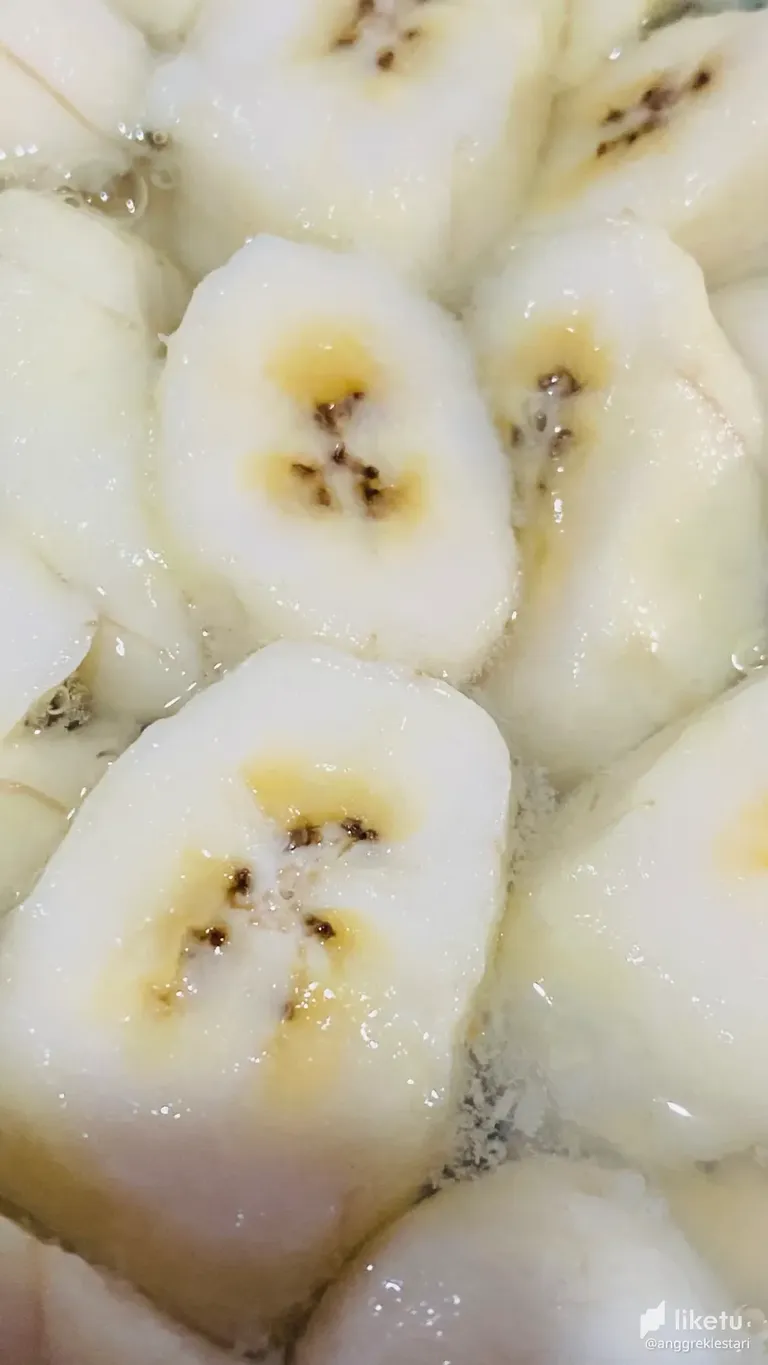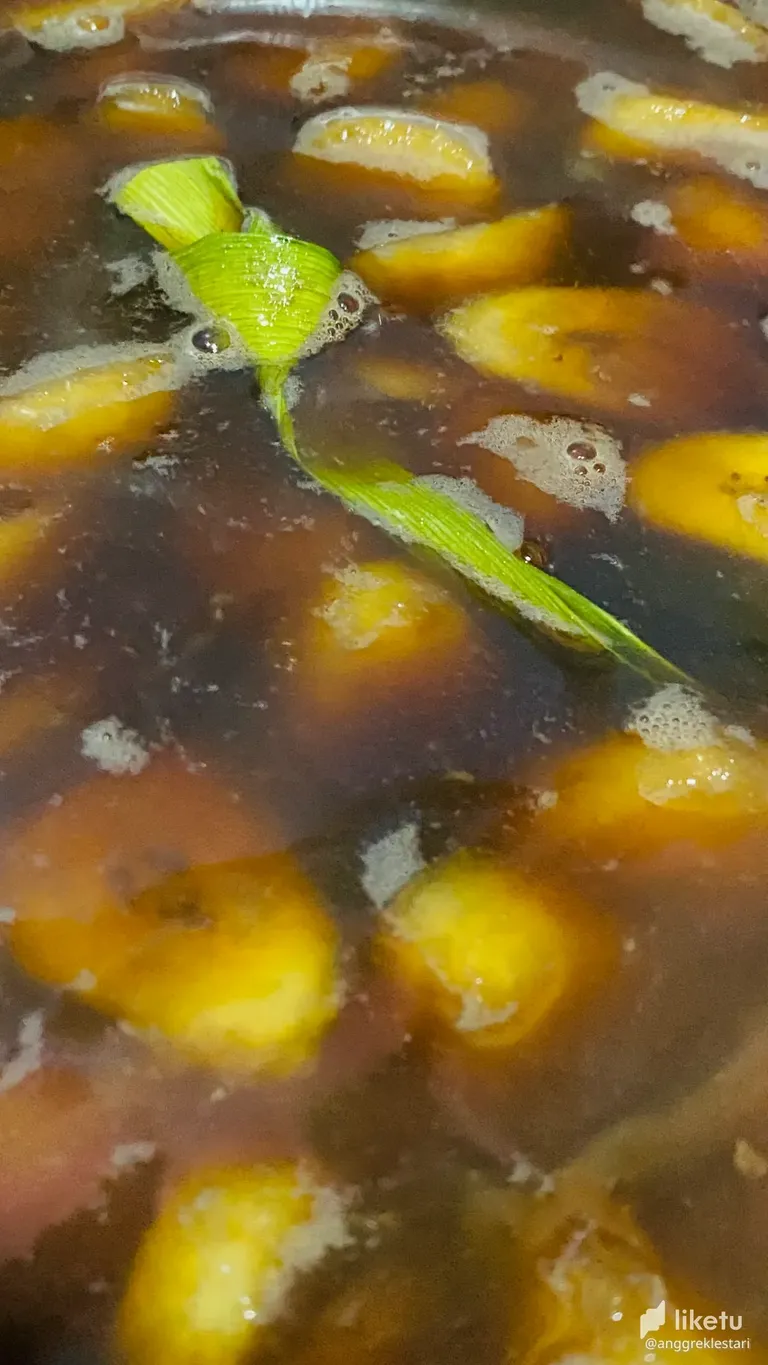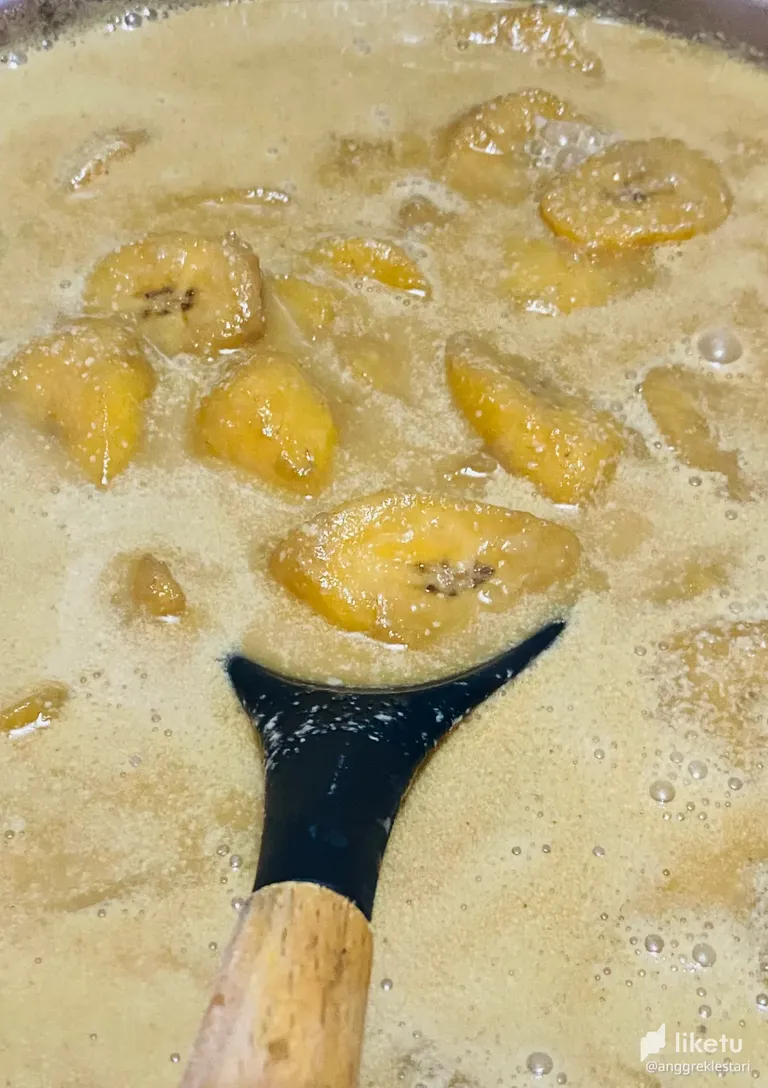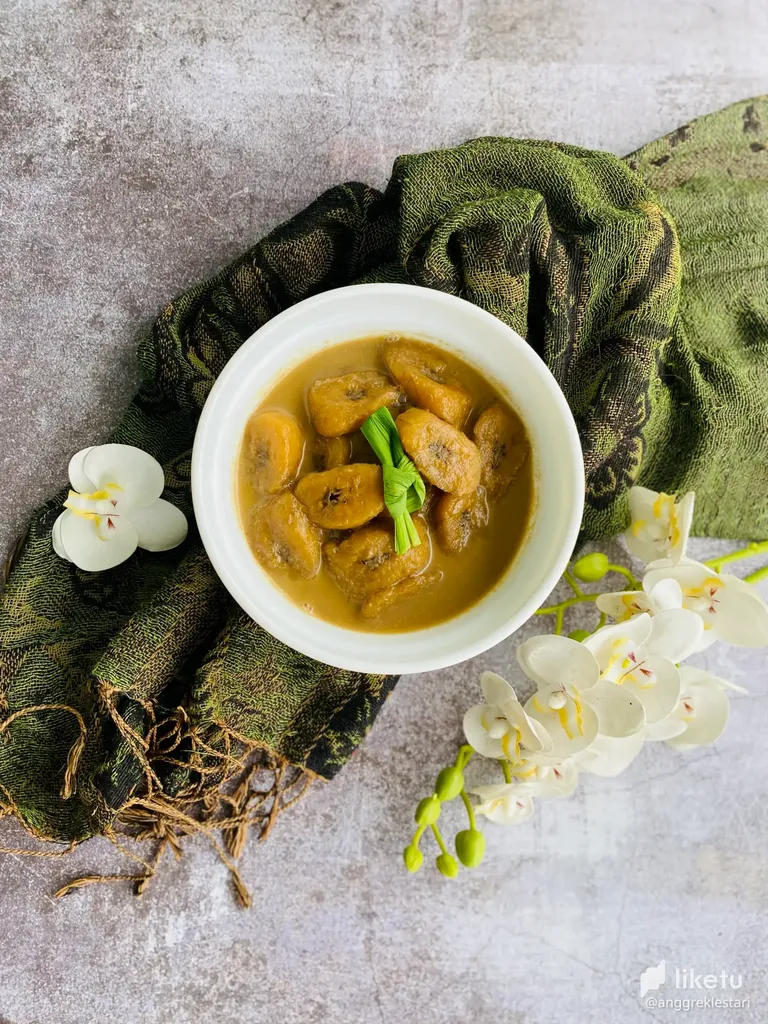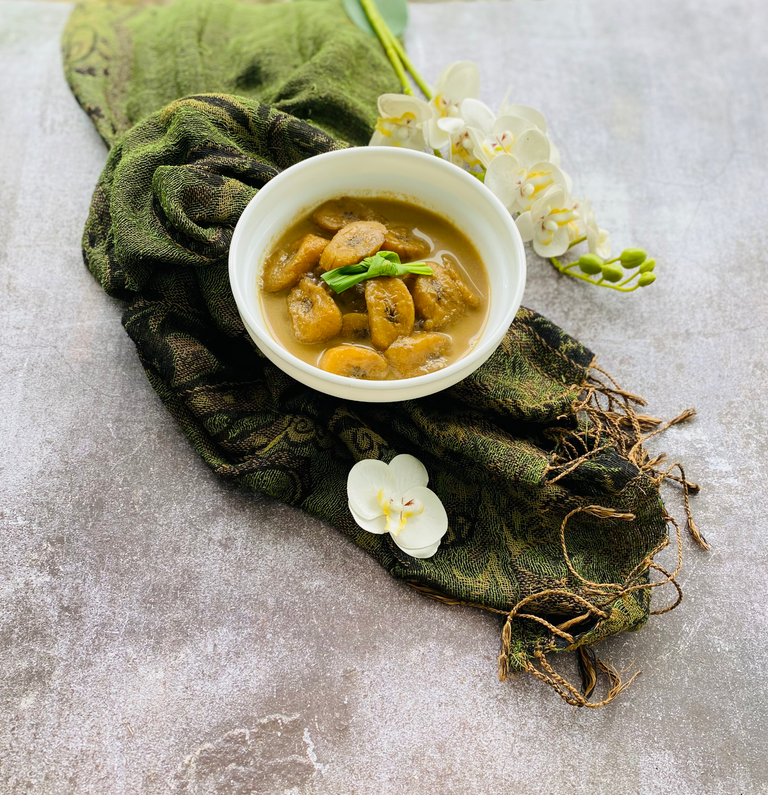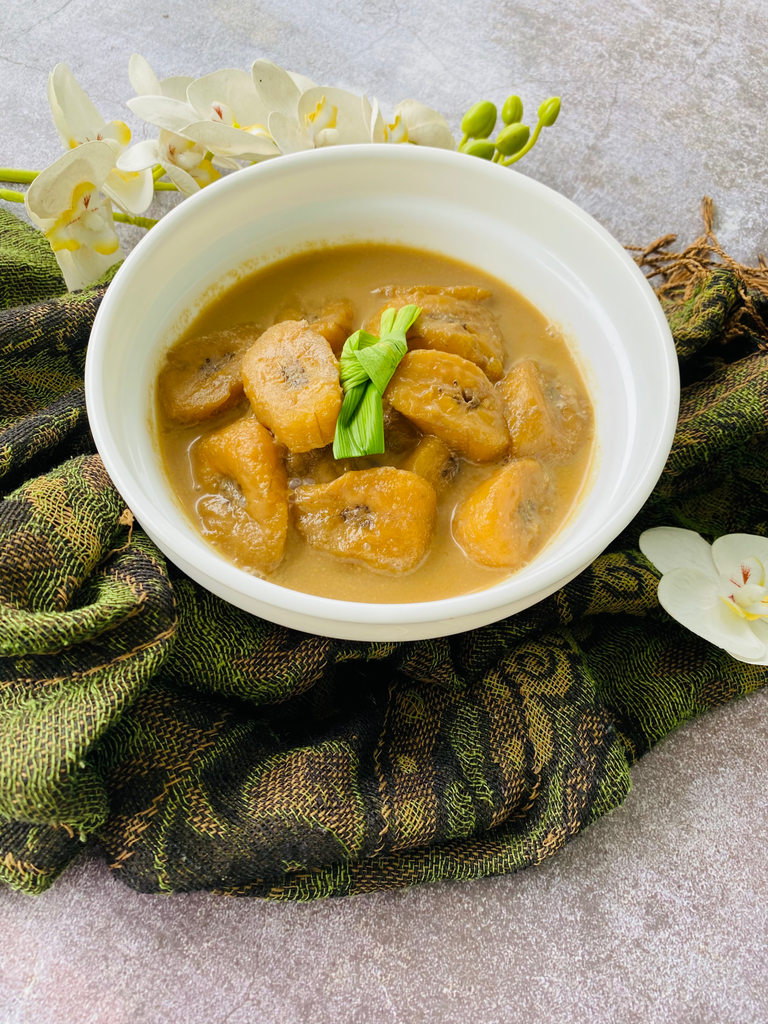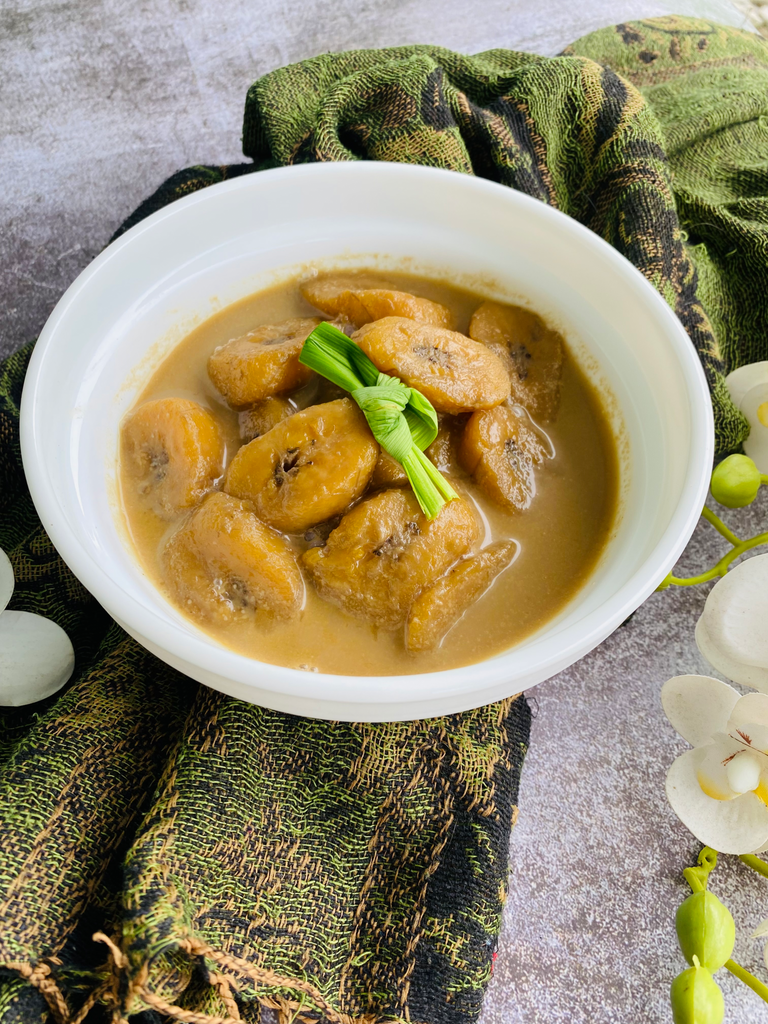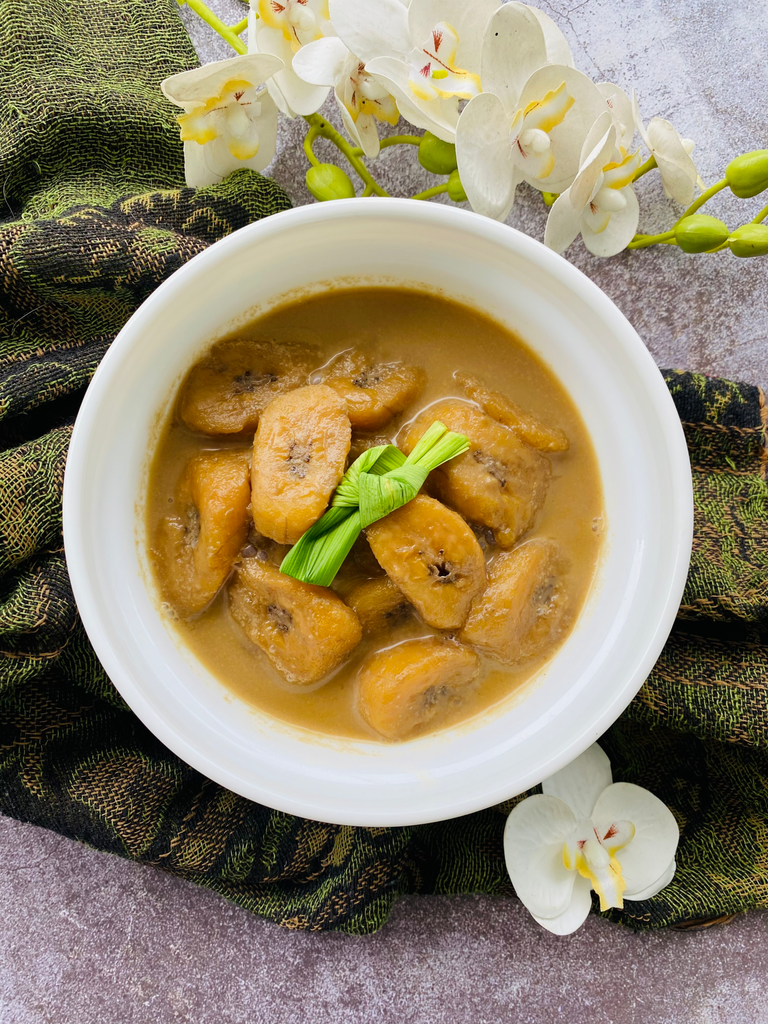 Morning is like a reflection of the whole day. If we start with a bad feeling, chances are the whole day won't go well, and fail to be happy.
So, avoid negative things in the morning.
---
My kitchen looks like a busy office. Only for me. Busy processing food for my family members to eat.
Starting from getting up in the morning, then after praying, I started processing bananas into a sweet warm breakfast meal.
---
I thought of a plan for today, while peeling and chopping bananas. Also, I invite my mind to speak. This way I believe to make myself the more productive the whole day.
---
Beautiful banana slices. Before it becomes fully cooked, the outer part is white and the inside in the middle is yellowish.
---
Then after boiling slowly they will change color. Plus additional sweetener in the form of brown sugar, it will give a more beautiful color along with the delicious banana fragrance. I love it.
---
Then add coconut milk for creamy gravy in texture. Oh, so beautiful.
Hmm, wait, the green leaf that forms a knot, there is a pandan leaf that creates a sweet fragrance.
---
I often serve this meal for breakfast, and I've posted the recipes here many times. So this time I'm just sharing photos of my cooking results.
---
I hope you guys have a great weekend starting with a good feeling, and especially having your comfort food. Enjoy!
---
For the best experience view this post on Liketu
---
---