Honey Melon Jelly
The chewiness of jelly is a blissful sensation that kids love. It will be more interesting with the color play on the jelly.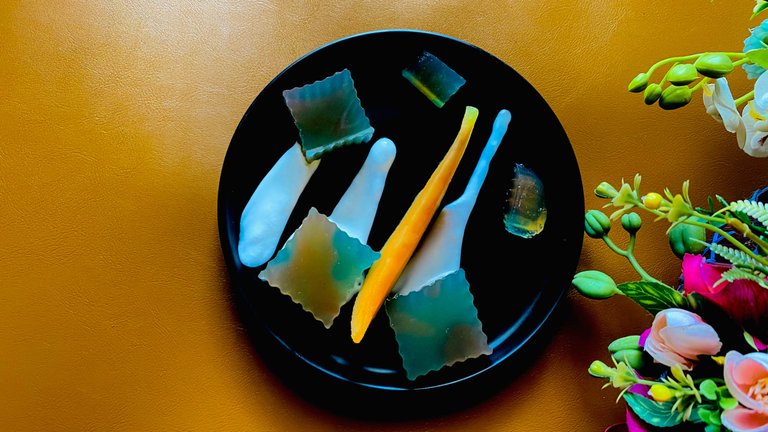 ---
---
---
Jelly made from Agar Powder is a sweet and healthy food that is loved by children in my area. During school breaks, the children buy jelly which is served in a variety of interesting jelly molds.
I also went through a childhood like that. Jelly is cheap. In the past, eating jelly was considered a happy thing.
Jelly is made without coconut milk to maintain the consistency of a chewy texture that creates a pleasant sensation. If made with coconut milk like pudding, it will taste softer than less chewy.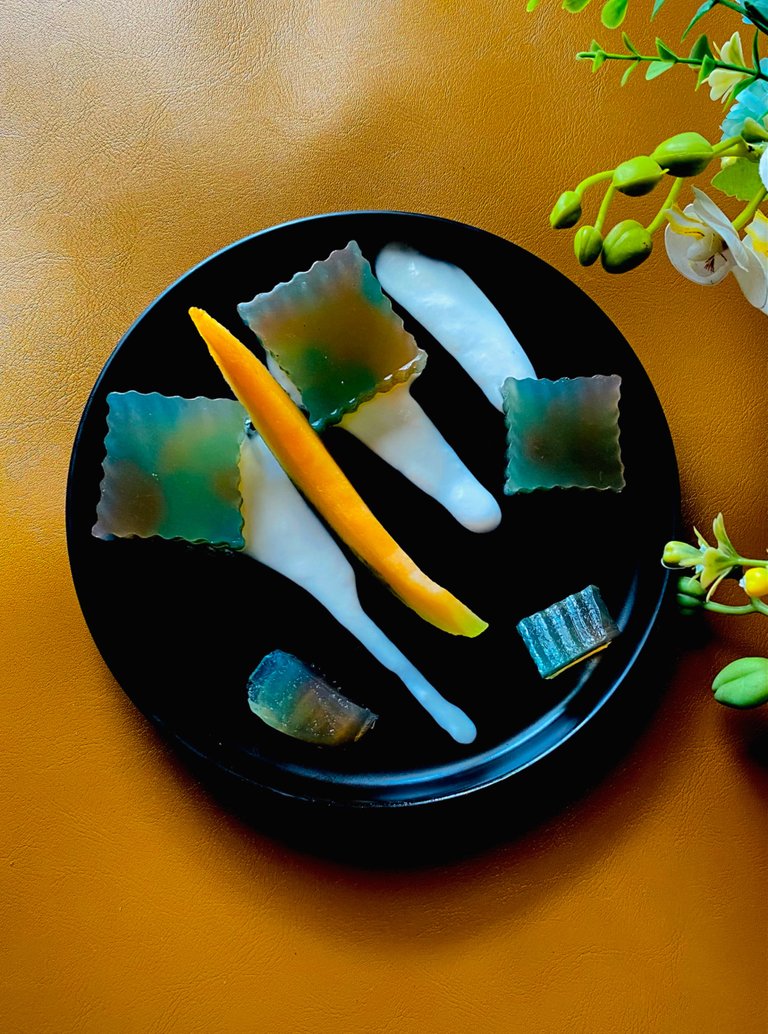 If you want to enjoy the savory taste of coconut milk, you can use coconut milk when serving jelly on a serving plate, so it can maintain the chewy jelly texture.
---
---
---
HONEY MELON FRUIT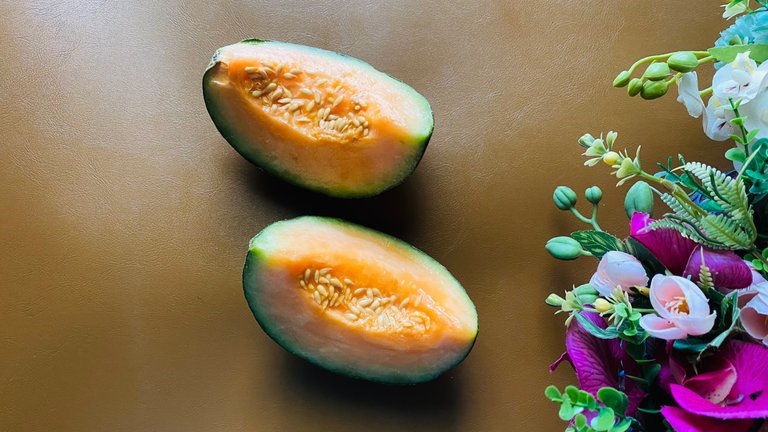 I found an orange honey melon when I was shopping at a market. Then then I thought of making a sweet meal with this honey melon.
The scent of this honey melon is a nice scent compared to melons in general. And of course, the color is more beautiful, it looks like a warm sunset. :)
My mother prefers honey melon to melon in general because honey melon has a sweeter taste. I also thought of making sweet jelly, but with a little variation so that the jelly doesn't look boring.
---
---
---
COLORFULL JELLY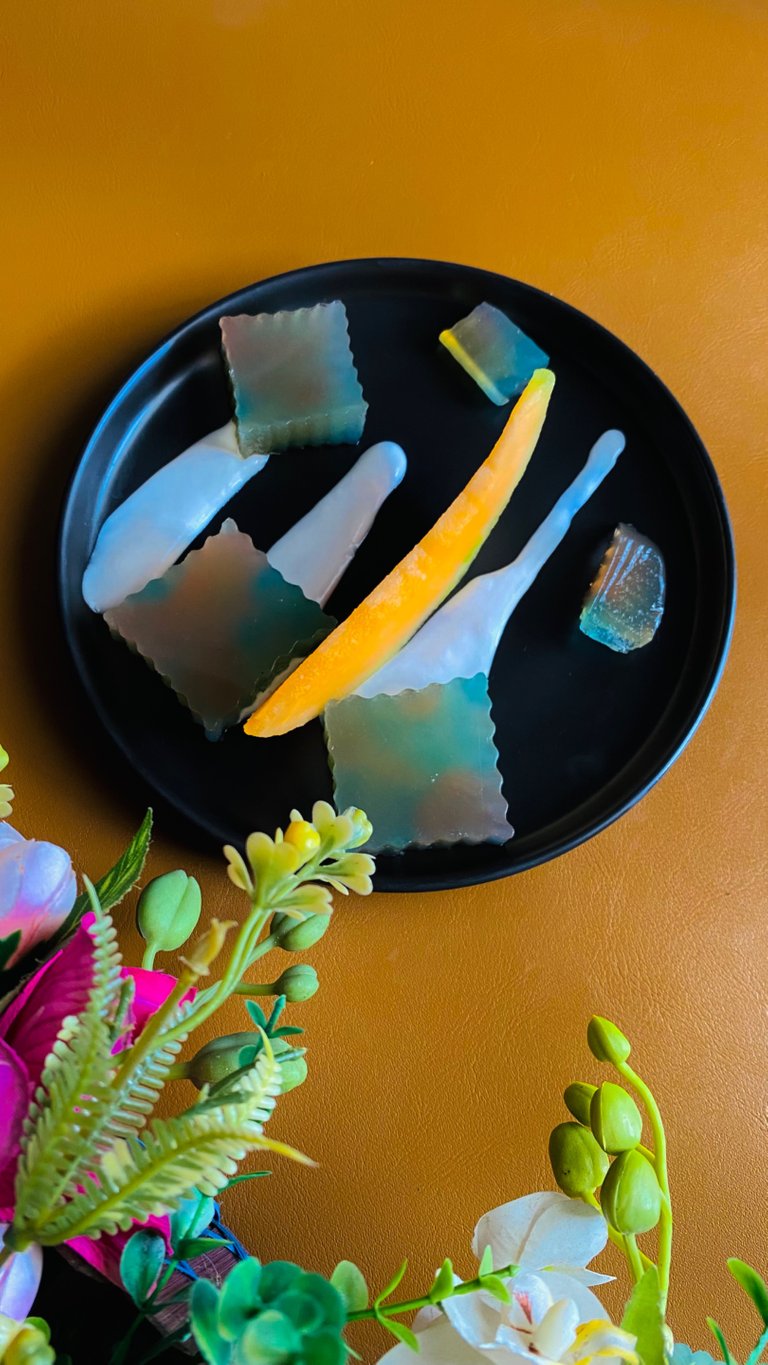 Before making jelly that is chewy and healthy, of course we have to make melon juice. It is because of this process that melons can become less attractive in color.
I'm also afraid that this time Honey Melon will lose a lot of fragrance and also lose a lot of sweetness from adding water to process the melon into juice. So I thought of another way to make the results of the jelly more interesting.
---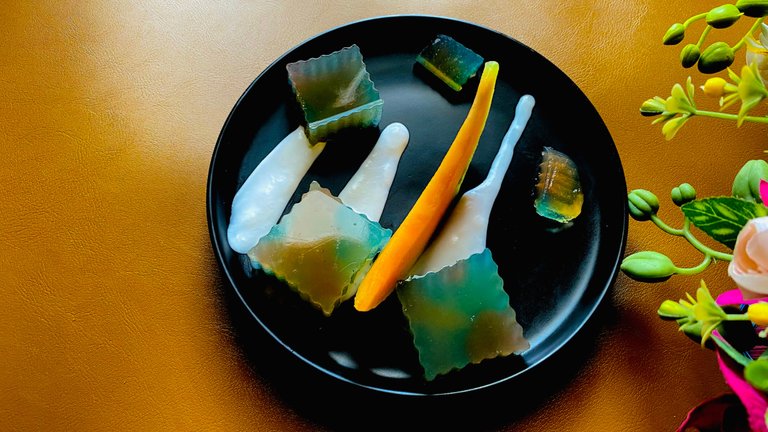 ---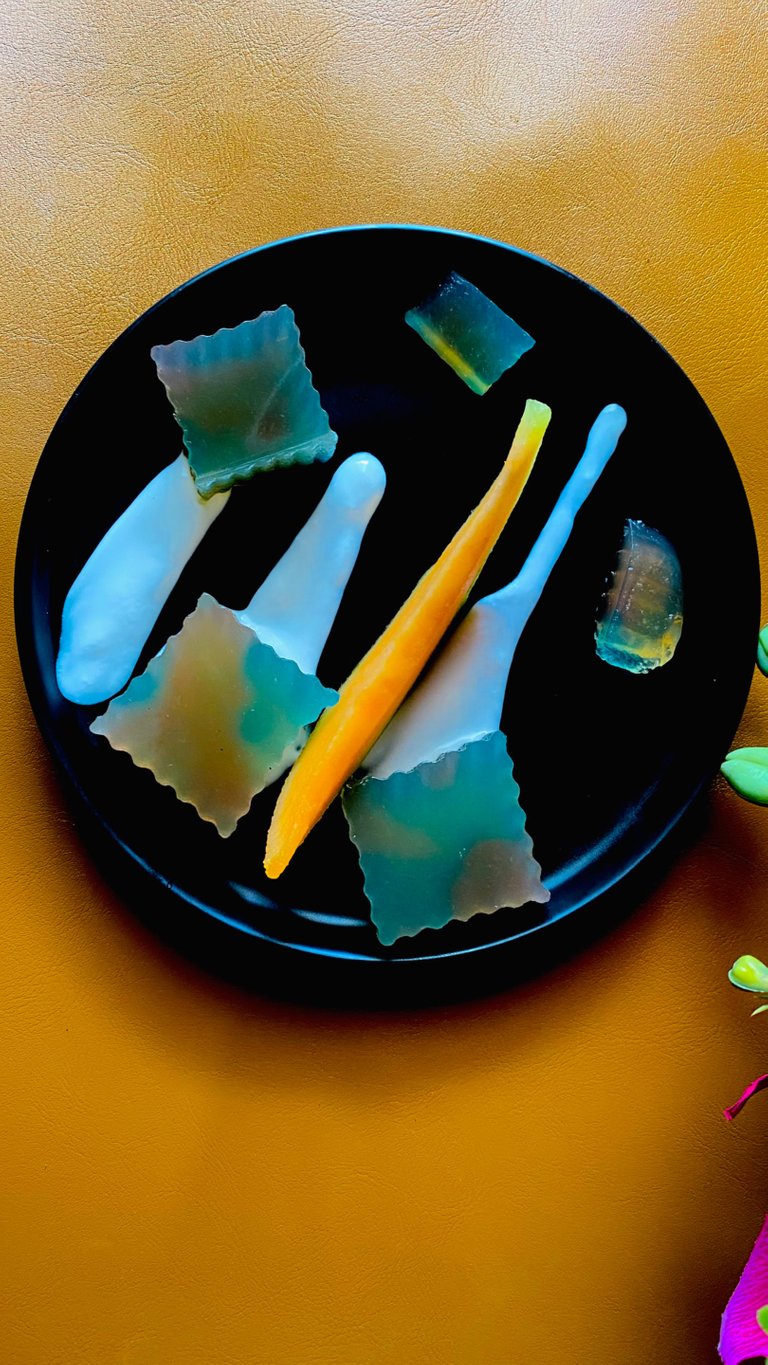 Finally, I decided to make colorful jelly from melon ingredients. Of course with fairly simple ingredients. Let's see what are the Honey Melon Jelly ingredients and cooking instructions. Stay tuned!
---
---
---
THE INGREDIENTS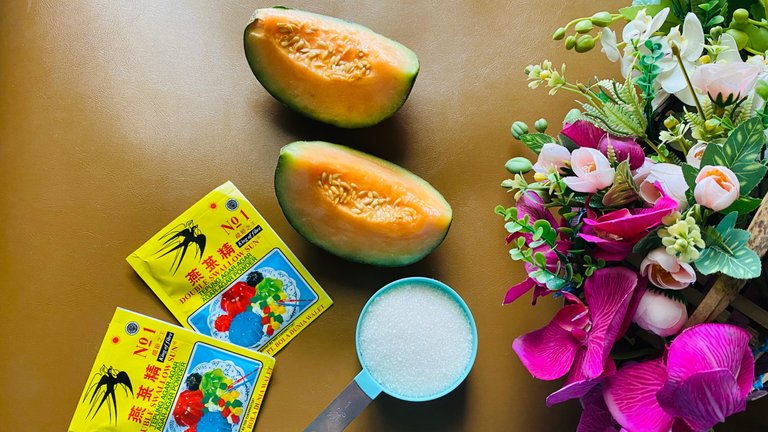 500 grams of honey melon
500 ml of water
two packs of Agar Powder
Pandan leaves or vanilla to enhance the jelly fragrance
200 grams of sugar, or according to your taste.
---
---
---
HOW TO MAKE MELON JELLY
STEP 1
Peel and cut the melon.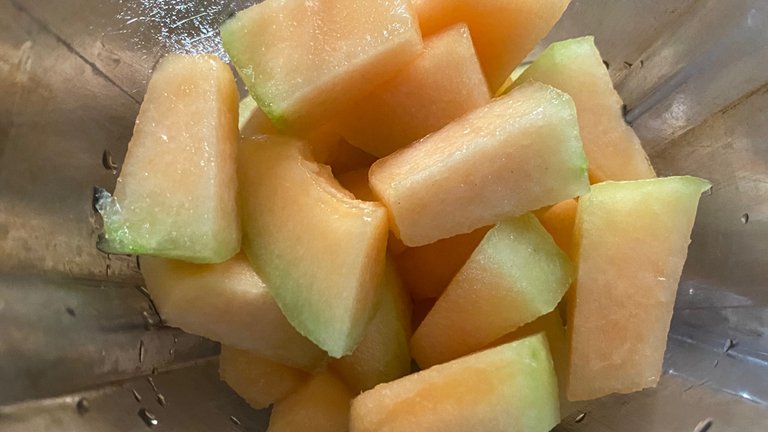 ---
---
---
STEP 2
Make melon juice with about 500 ml of water. But most importantly, the final yield of melon juice needed to make jelly is 1.5 liters. Do not strain the juice, and let the melon juice also be an ingredient for jelly. This is so that the final result of the jelly becomes more natural with the scent of honey melon.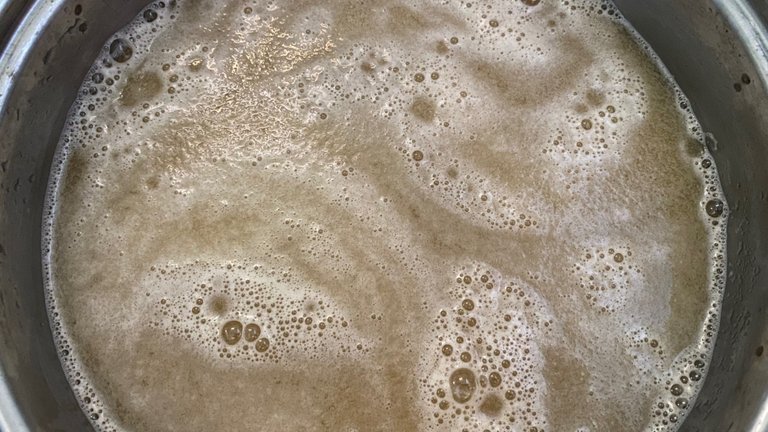 ---
---
---
STEP 3
Mix the Agar Powder, sugar, and pandan leaves/vanilla into the melon juice. Stir well, then cook while continuing to stir until it boils.
---
---
---
STEP 4
After the jelly mixture has boiled and is removed, then divide it into several parts to give food coloring.
---
---
---
STEP 5
Alternately pour the jelly mixture into different colors to create beautiful color gradations. When finished in the mold, let the jelly sit at room temperature, then store it in the refrigerator before serving.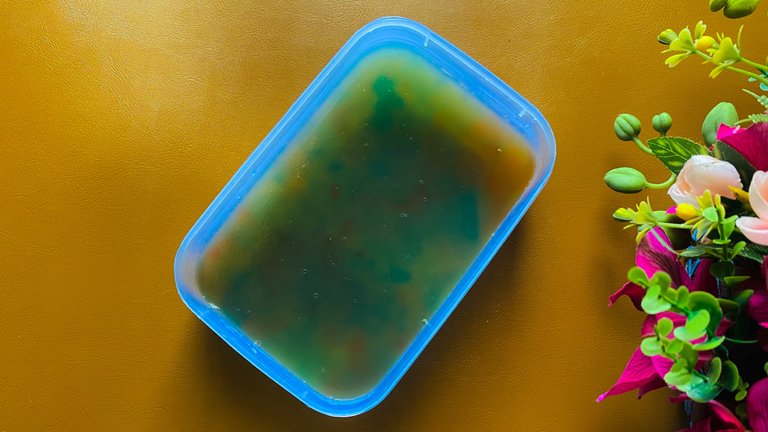 ---
---
---
SERVED!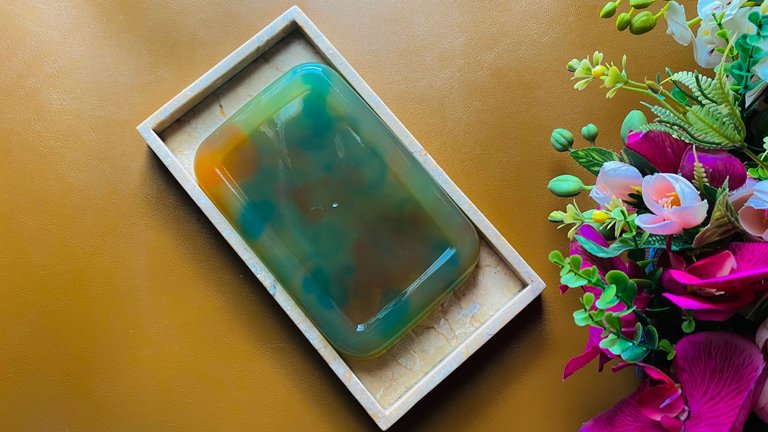 Here I serve jelly with coconut milk, also with a slice of honey melon. You can also use other fresh fruit. Or without additional toppings. That's not a problem at all.
---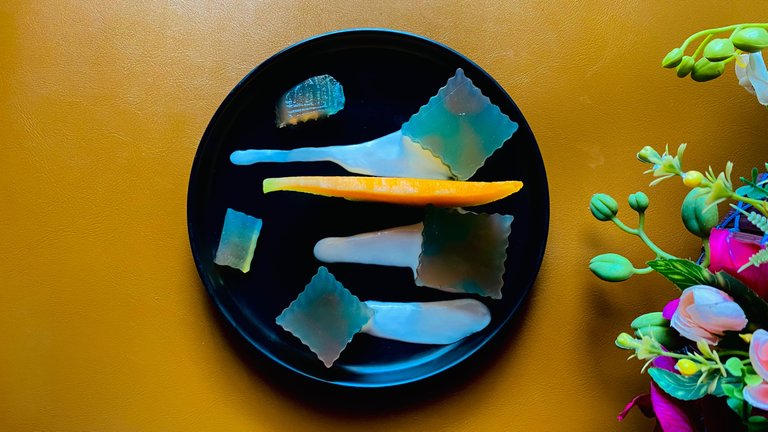 ---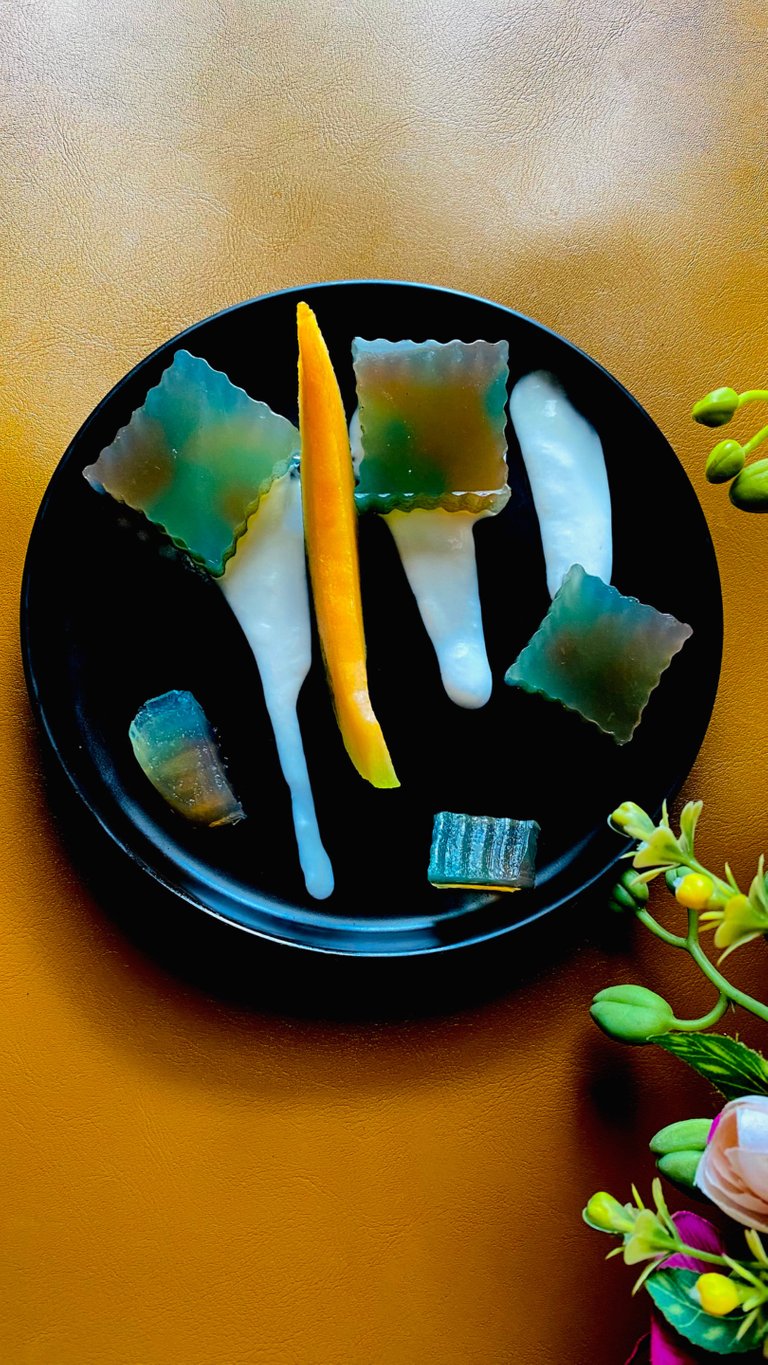 What do you think of my colorful jelly recipe this time made from
Honey Melon
?. I love the finish of this jelly which has beautiful and varied colors.
---
---
---
---
I hope you guys get some new inspiration from my food blog this time, and until next on my food blog, HIVE LOVERS!
---
---
---
Thank you for reading my blog and reblog if you want my blog this time worthy of reading by others.
---
---
---
Best Regards,
Anggrek Lestari
---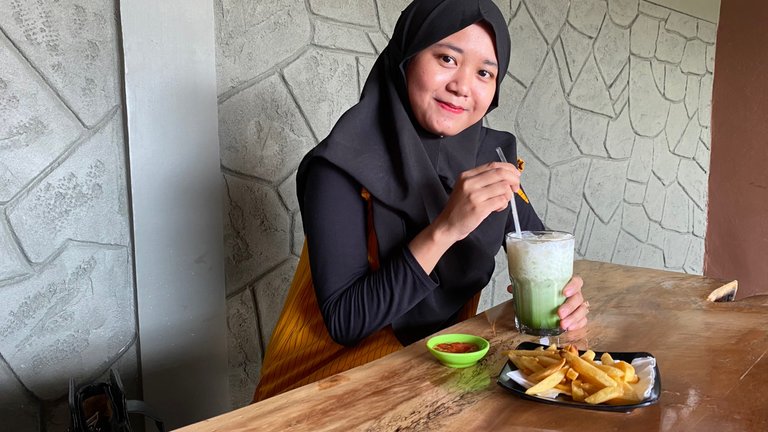 Who is Anggrek Lestari?
Anggrek Lestari is an Indonesian fiction writer who has published two major books. Now She is a full-time content creator. She has a goal to share life, poem, and food content that makes others happy and can get inspiration.
---
Contact Person: [email protected]
Discord: anggreklestari#3009
---
---
---