How About Stir-fried Rice Noodles for Dinner?
---
Quick Noodle Recipe Made with Multiple Ingredients.
Chewy rice noodles combined with some vegetables and umami soy sauce.
---
Rice noodles are one type of food supply that I found in a small grocery store near my house. I just had to walk to get there. As soon as I saw Rice noodles on the sales counter, I immediately decided to buy Rice noodles.
It's been a long time since I've made a dish from Rice noodles in my kitchen. Recently, I have enjoyed serving rice noodles in several cafes in my city.
Rice noodles are usually served as a stir-fried dish or stewed dish but just with a little water. Have you ever eaten rice noodles, maybe in a Chinese concept restaurant?
---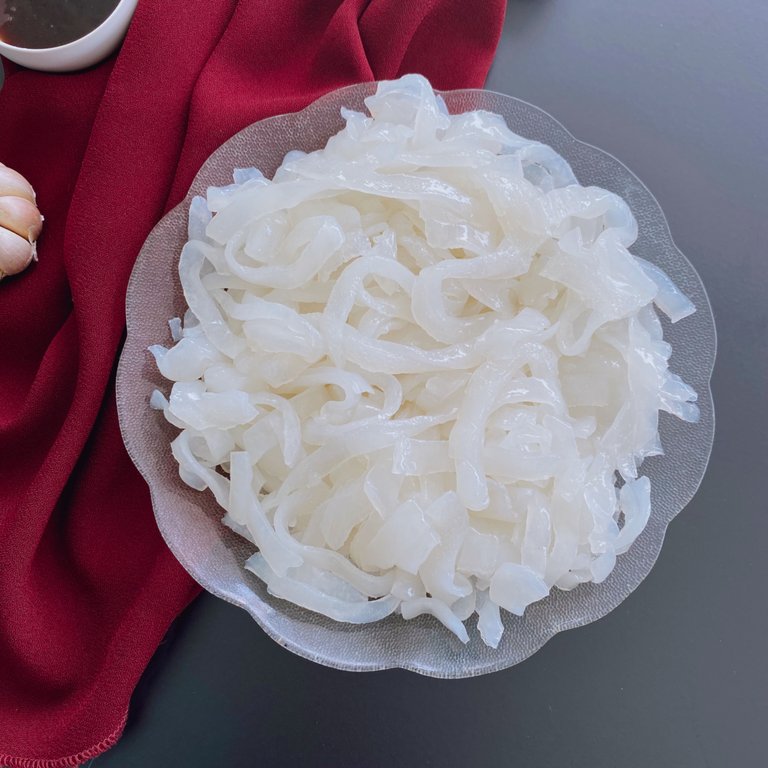 Well, Rice noodles are my favorite type, apart from the large type of noodles served for ramen. In my area, Rice noodles are called kwetiau.
This time I will show you how I prepare rice noodles for dinner. This method and recipe are what I usually do to serve my family members.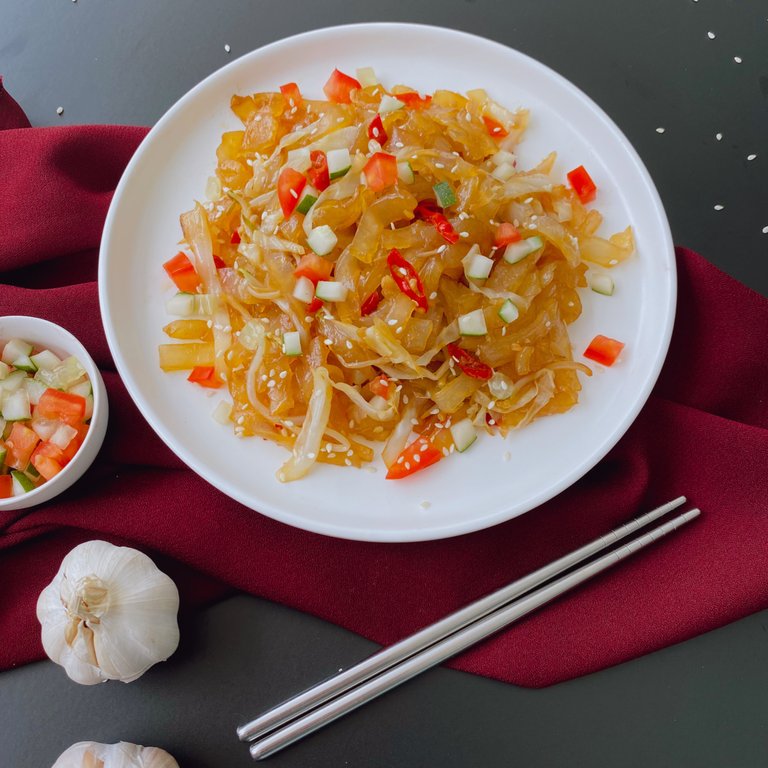 ---
THE INGREDIENTS
---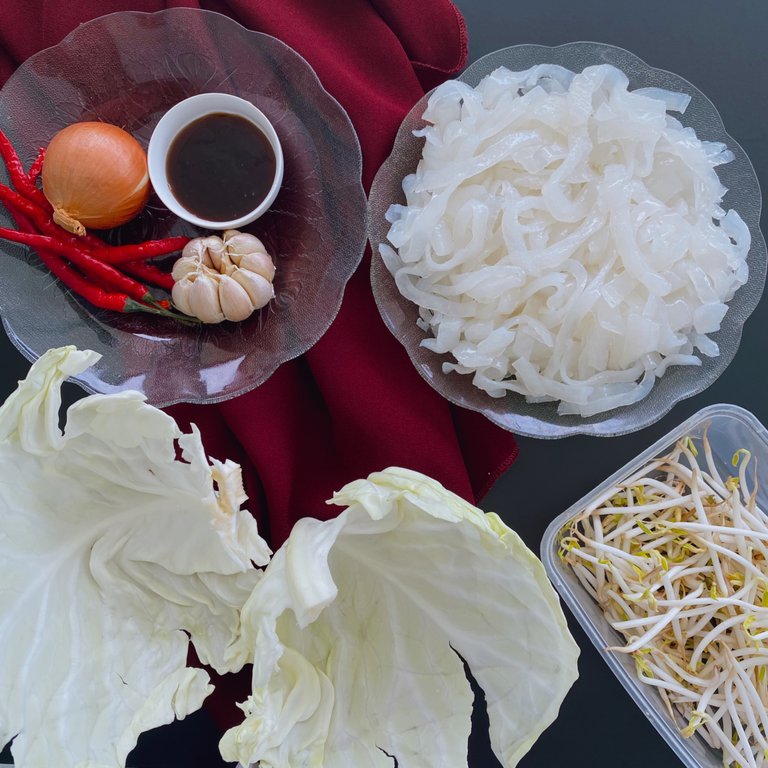 I have said even through the first sentence of my writing, that this noodle dish recipe will be easy to make using simple ingredients. So, just prepare Rice noodles with several choices of complementary vegetables, also simple seasoning.
---
For complementary vegetables, I usually use green bean sprouts, as well as cabbage. If I have carrots in stock, I'll add carrots to this recipe as well. But unfortunately this time there were no carrots. No problem at all.
---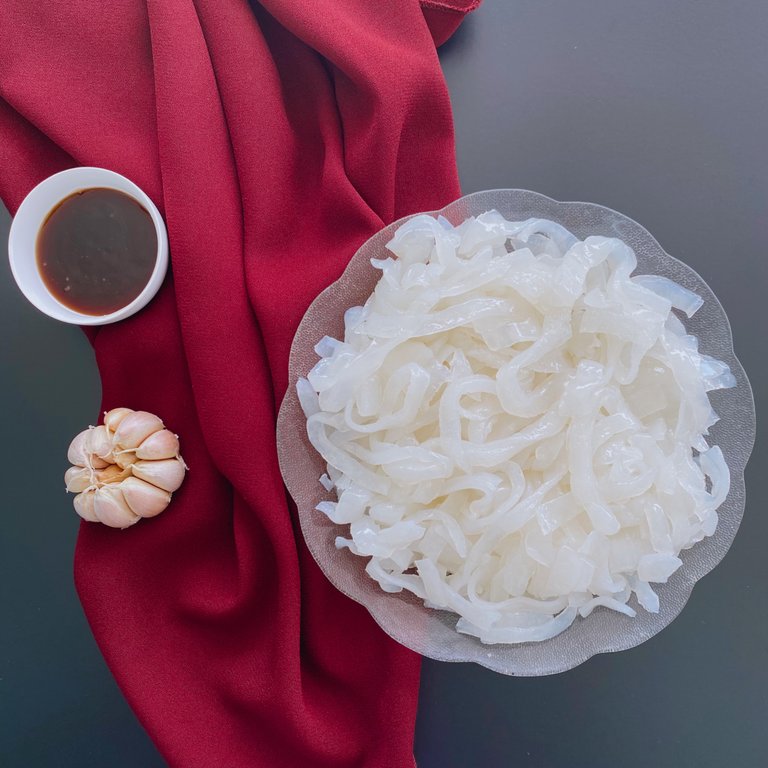 For seasoning, don't forget the role of soy sauce to give the umami effect. I have a hard time explaining the effect this umami taste has on you. But for sure, it's the taste components that complement each other the most, hm wait, but I think this is specifically for Asian food, for example, those using soy sauce, and miso paste. Do you have any other opinion about this umami?
I use a few tablespoons of soy sauce, adjusted to the needs and conditions when cooking. We do have to be sensitive when cooking. What I mean is being sensitive to what we want. What do other people who enjoy the food want? So, the taste of the food is adjusted to that desire.
Make it a habit to correct the taste before finishing cooking.
---
Then, in addition to soy sauce, I use garlic, onion, pepper, and salt. Chili is an optional thing for spicy lovers.
---
IMPORTANT THINGS BEFORE COOKING
---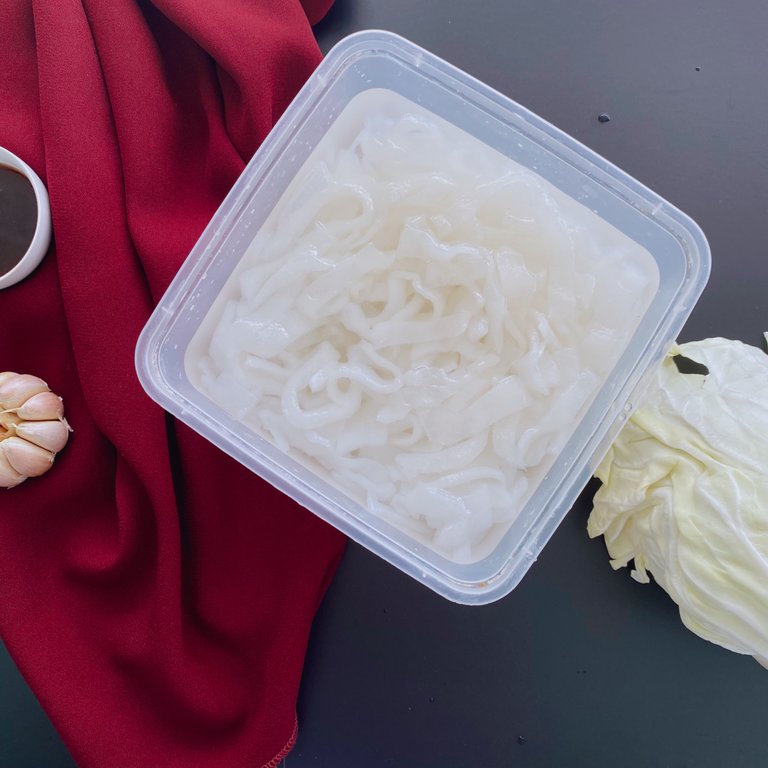 Soak the rice noodles for about 10 minutes. This is to maintain the elasticity of the noodle texture as well as to remove dirt that may stick during the buying and selling process.
Wait, don't use hot water to soak the rice noodles because it will destroy the noodles. Please use room temperature water to soak the rice noodles.
---
LET'S COOK!
---
While waiting for the rice noodles to soak in room temperature water, prepare the seasoning that will be used. Slice onions, as well as chilies. And chop garlic. Also, clean the bean sprouts and sliced ​​cabbage.
---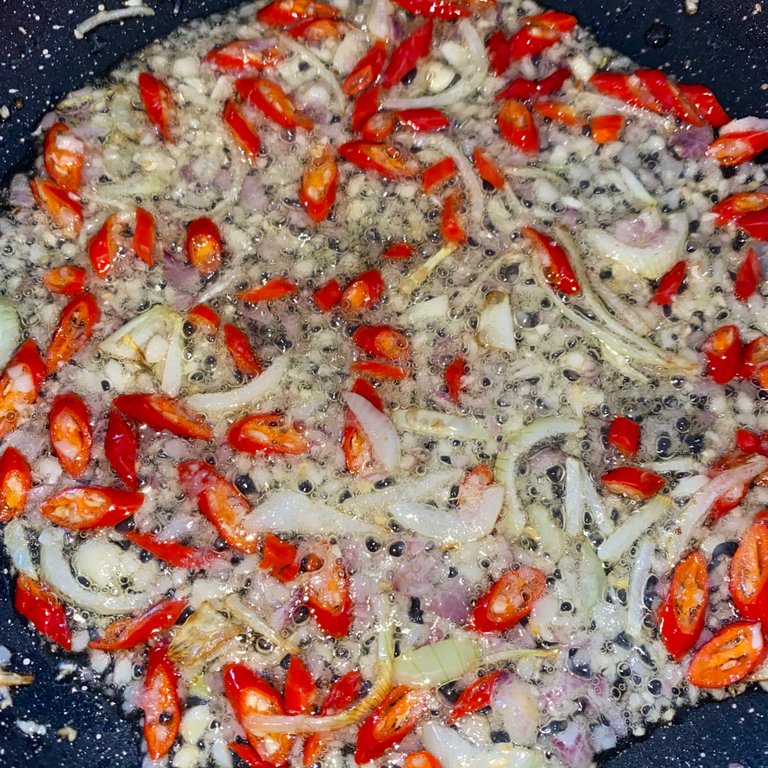 After all the ingredients are ready to use, heat the oil for frying. Then saute the onions, garlic and slices of chilies until fragrant.
---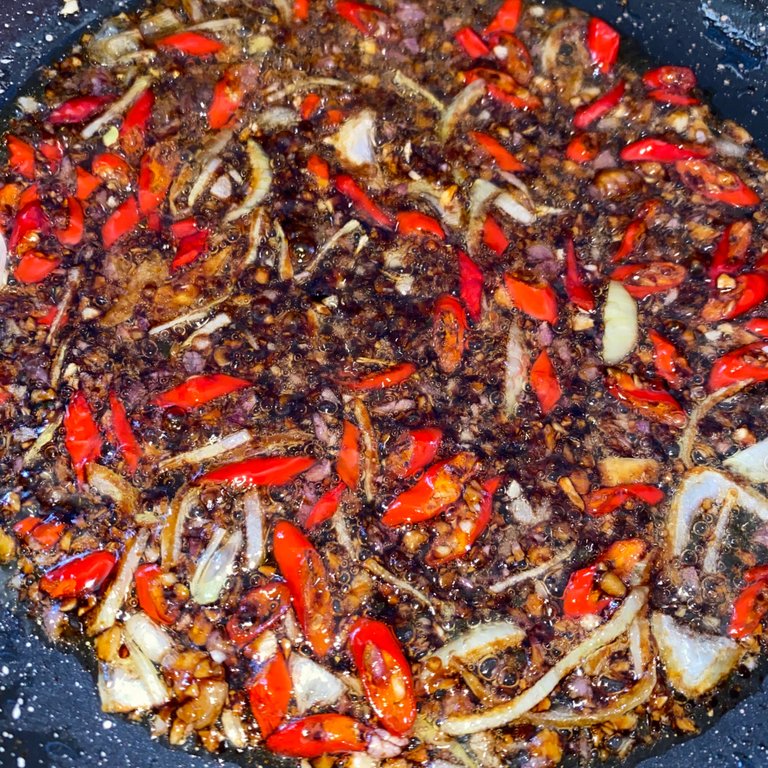 Add soy sauce, salt, and pepper. If it looks very dry and smells like it's about to burn, add a few tablespoons of water.
---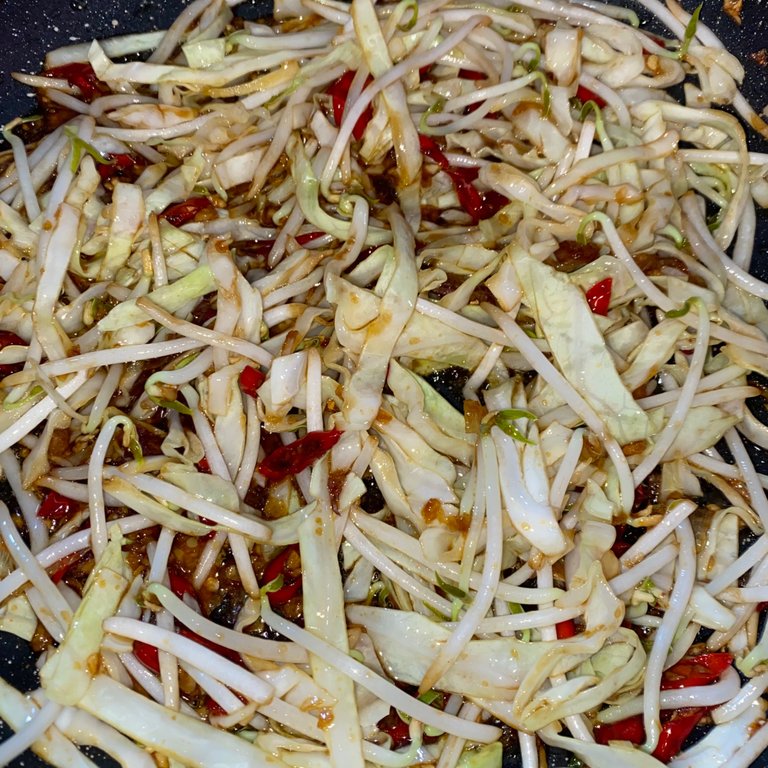 Add bean sprouts and cabbage, then cook a few minutes until cooked.
---
After the vegetables are cooked, add the rice noodles. Keep stirring for a few minutes until all the spices are evenly distributed on the noodles. Use only low heat.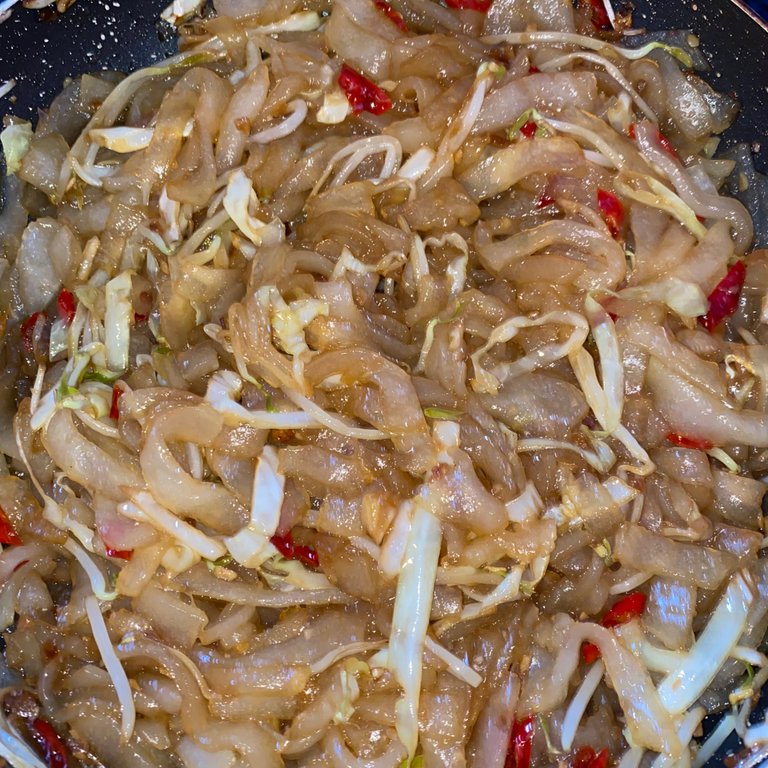 Add soy sauce if the color of the noodles is still pale white. Soy sauce will also increase the salty, and meaty taste.
---
Remove and serve while warm! You can add cucumber, tomato, or spring onions as garnishes. Here I also use sesame seeds.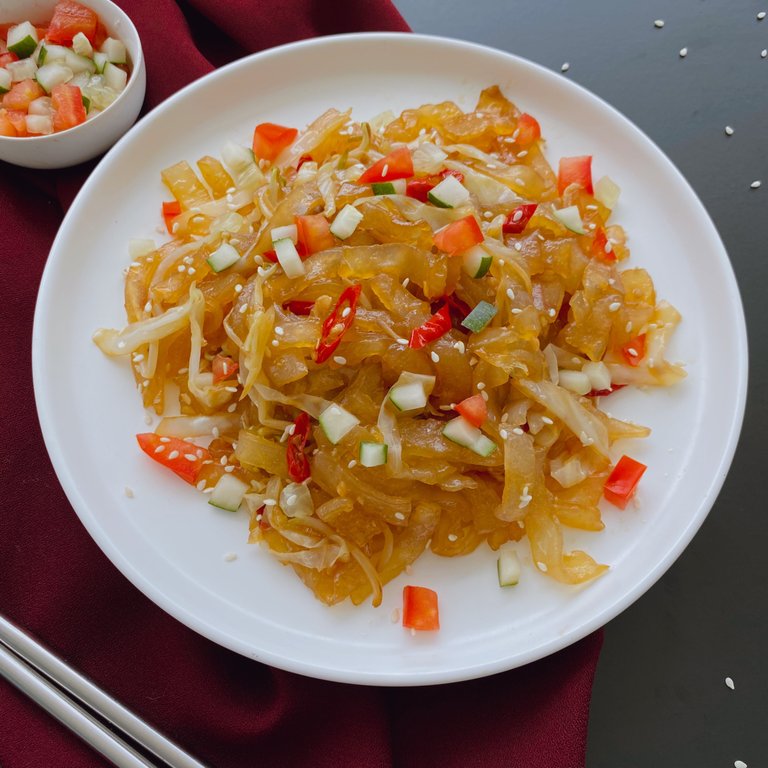 ---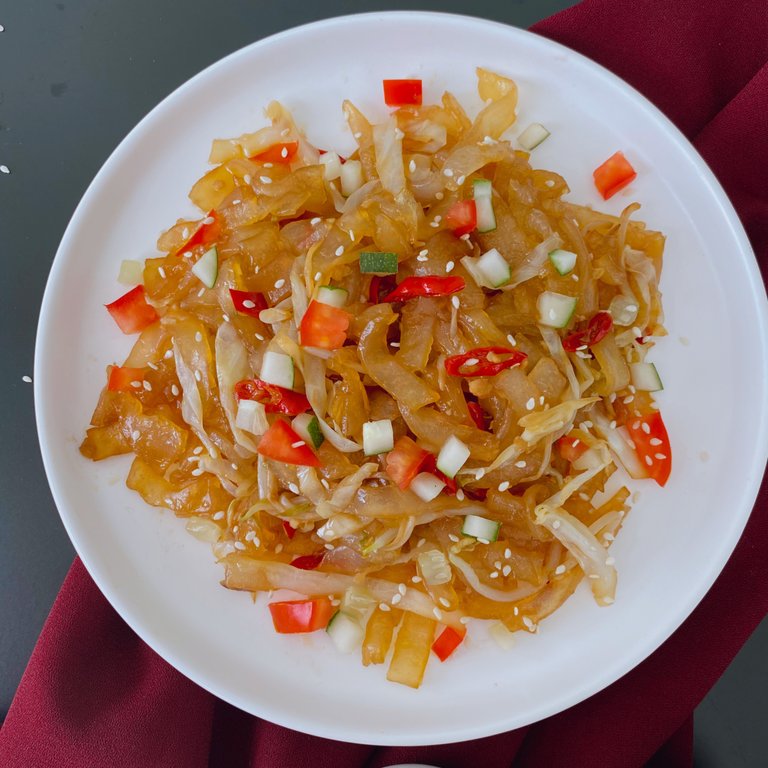 ---
I know, my family members, as well as 'my partner in life' will very quickly finish these super chewy noodles!
The texture of the noodles is a bit moist and slippery even without the gravy, in contrast to the vermicelli which is a bit rough.
---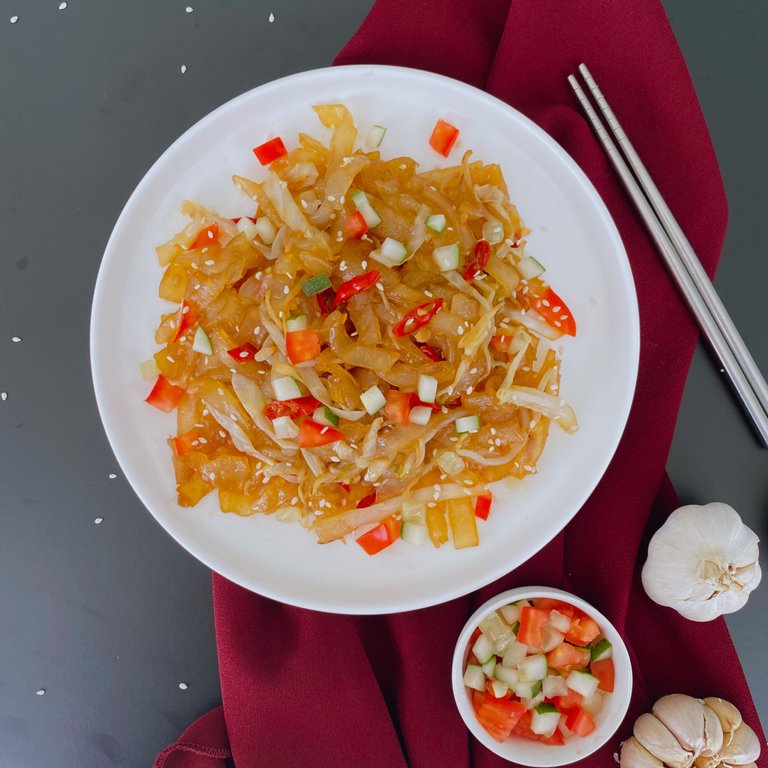 ---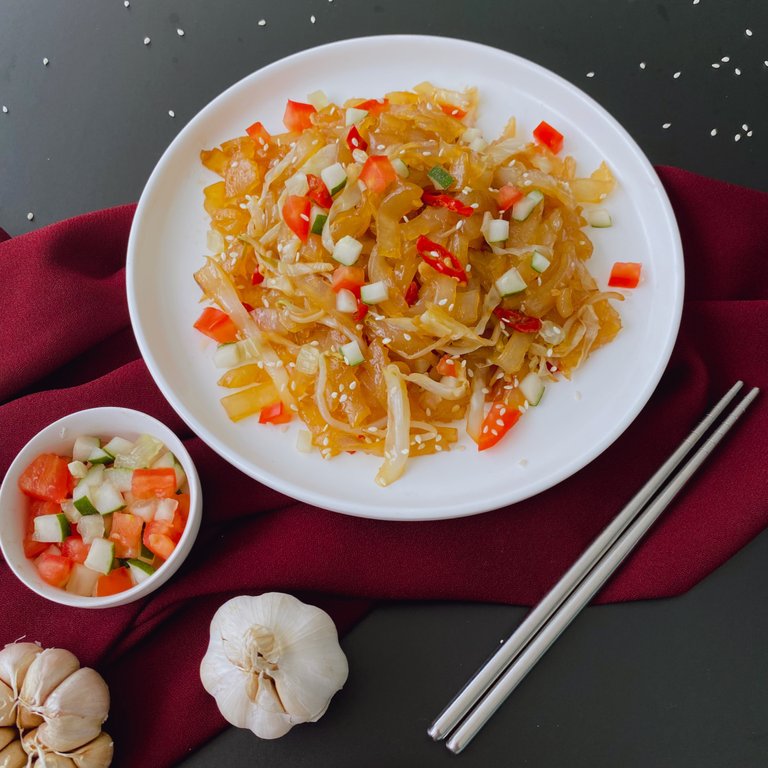 So, that's about a simple way how to serve rice noodles. In addition to dinner, we usually eat this one for breakfast.
We just need to stir-fry the vegetables and then the noodles together and correct the taste. Just it. What do you think? I think this is a healthier version than just instant noodles :)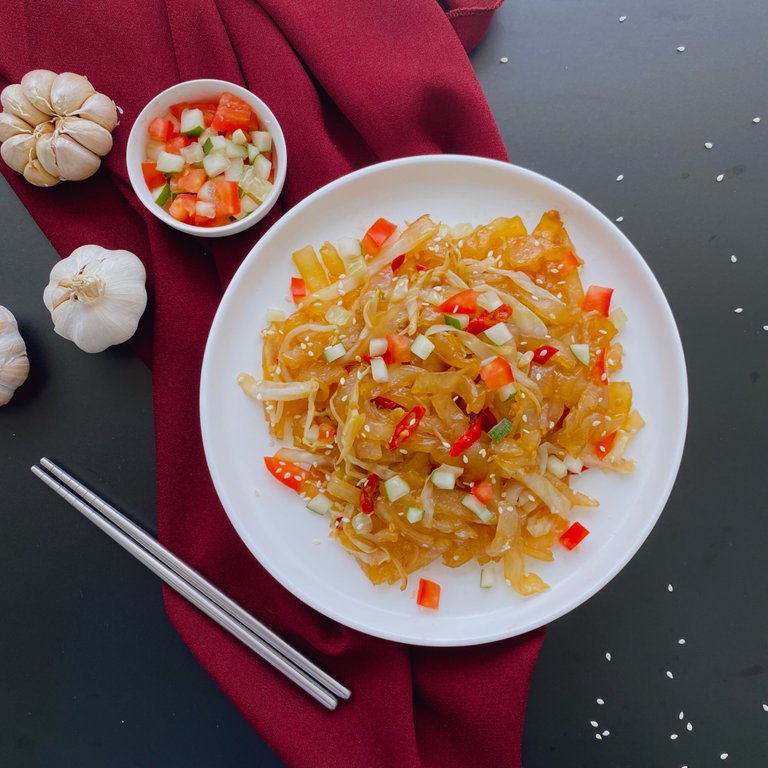 Rice noodles dishes can be a good choice for some people who don't like creamy pasta. So, does this recipe include your type?
---
---
---
Thank you for reading my blog and reblog if you want my blog this time worthy of reading by others.
All pictures were taken using iPhone 11.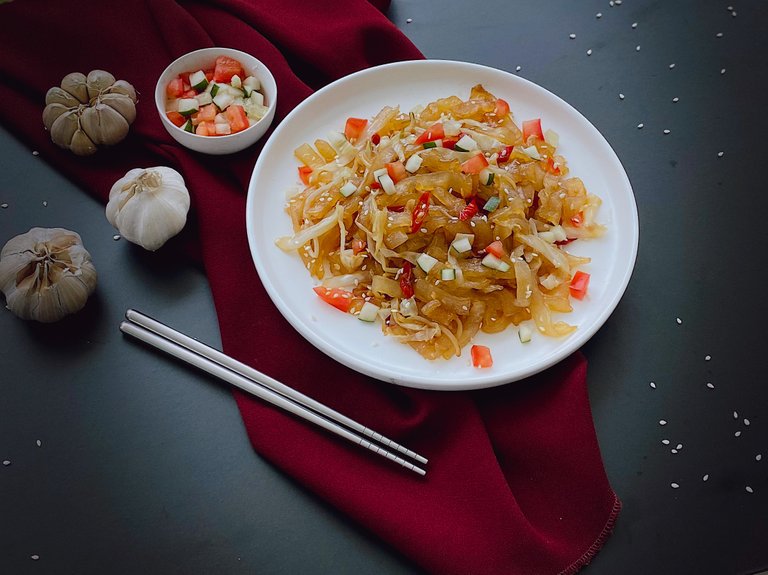 ---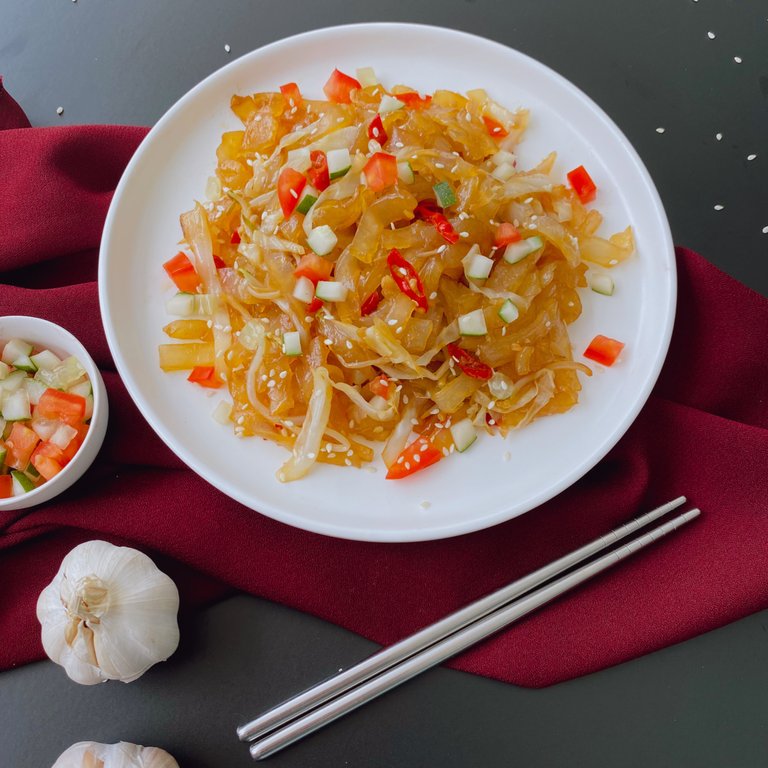 ---
---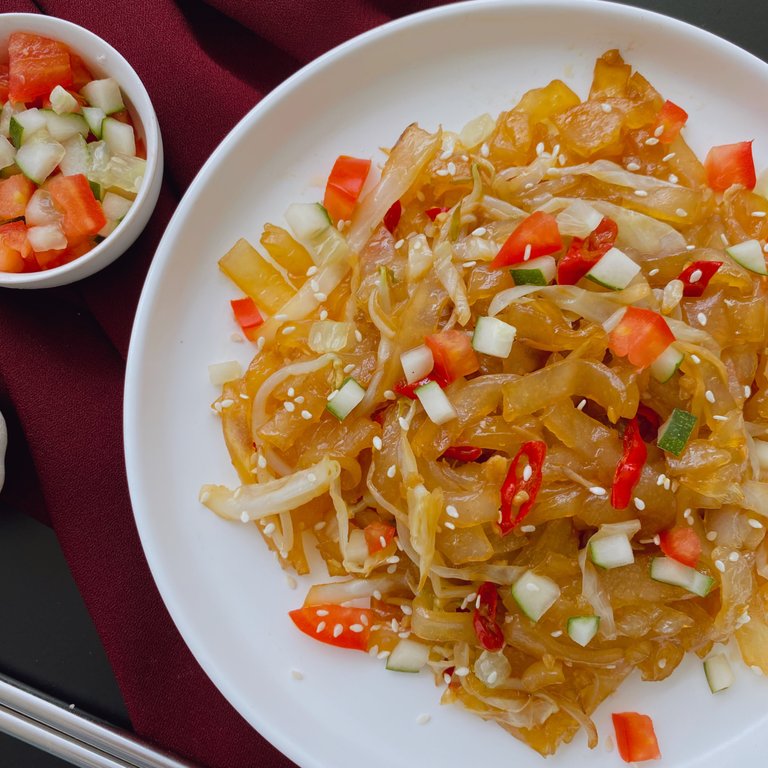 ---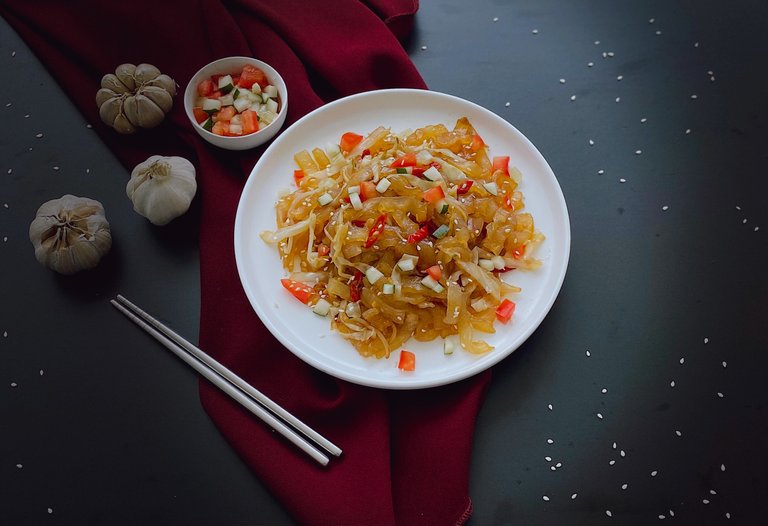 ---
---
---
---
Best Regards,
Anggrek Lestari
---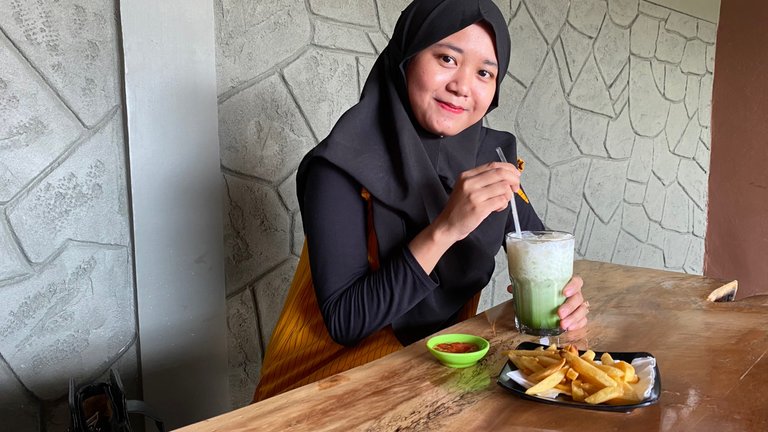 Who is Anggrek Lestari?
Anggrek Lestari is an Indonesian fiction writer who has published two major books. Now She is a full-time content creator. She has a goal to share life, poem, and food content that makes others happy and can get inspiration.
---
Contact Person: [email protected]
Discord: anggreklestari#3009
---
---
---