I Enjoyed Food Under The Lights
Without creativity, humans will only die of their own boredom. Doesn't a lonely heart increase the body's risk of many diseases?
---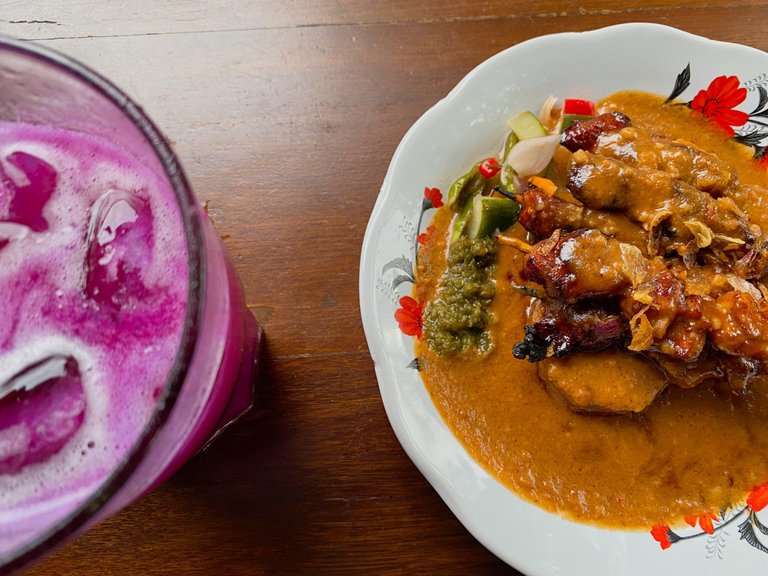 Various places, as well as food, are displayed with their best creativity. Some are successful, some fail to live up to expectations. But at least you've tried, right?
---
---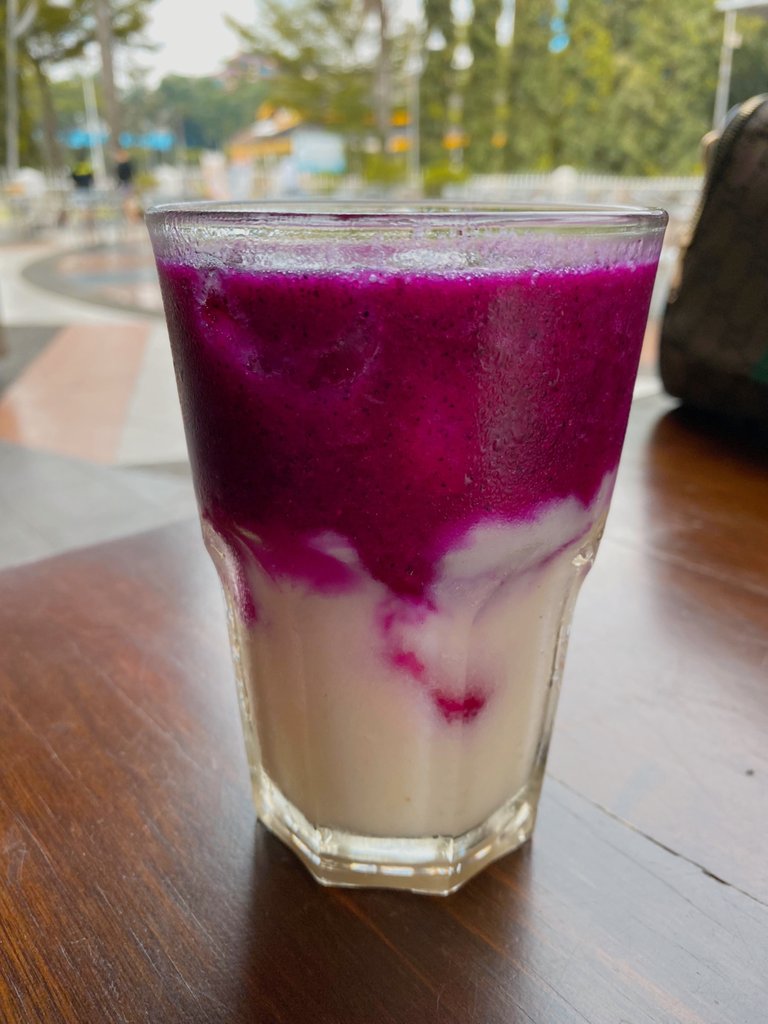 I took a sip of dragon fruit juice and soursop, then looked at the beautiful night sky. I sat around Merdeka Walk Medan, right in front of the Grand Cityhall Medan location.
---
I gathered with old friends who last met in Jakarta a few years ago. We chose the place "WARUNG KOPI SRIKANDI".
---
---
WARUNG KOPI SRIKANDI / SRIKANDI COFFEE SHOP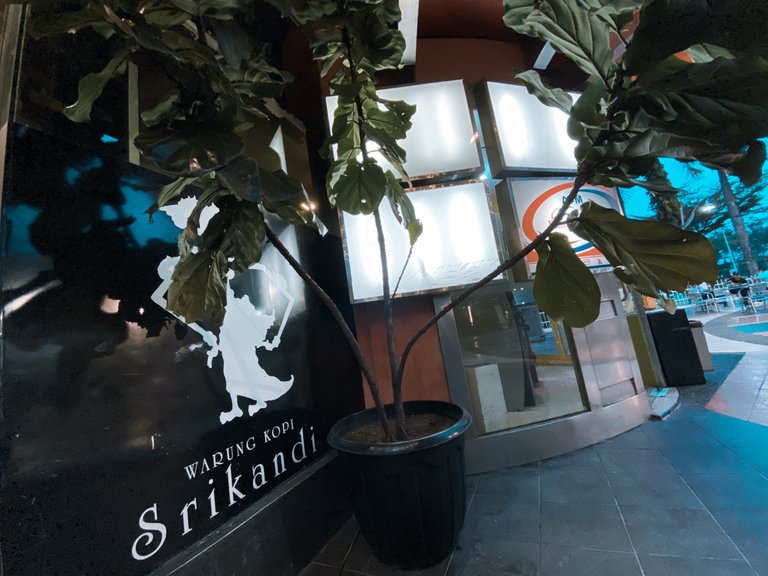 There are so many places to eat in this culinary center, ranging from big franchise brands to local ones. We chose "WARUNG KOPI SRIKANDI" because the menus offered are Indonesian comfort food menus that have many variations.
---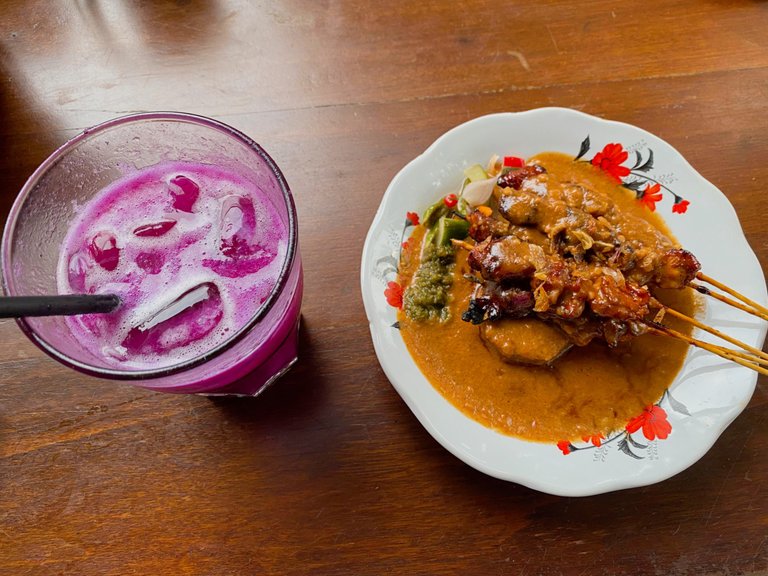 For dinner, I chose to order CHICKEN SATAY with DRAGON FRUIT AND SOURSOP JUICE.
---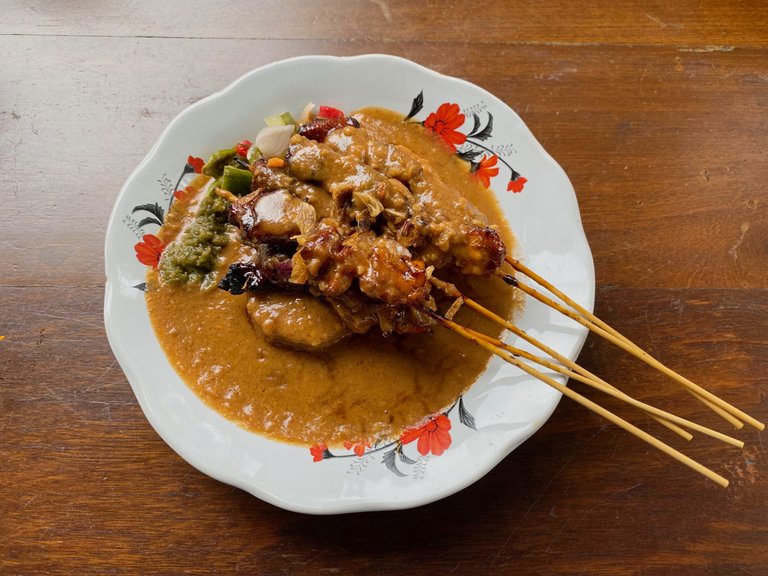 Chicken satay with rice cakes and delicious peanut sauce makes me miss the times when we used to hang out with our fellow writers. Now as time goes by, it's hard for us to meet.
Even though it's hard for us to meet, and today we are together again in this pleasant and calming place, at least I'm happy for them. We've all changed and I'm glad my friends know what they're fighting for.
---
Spicy, Salty, and Creamy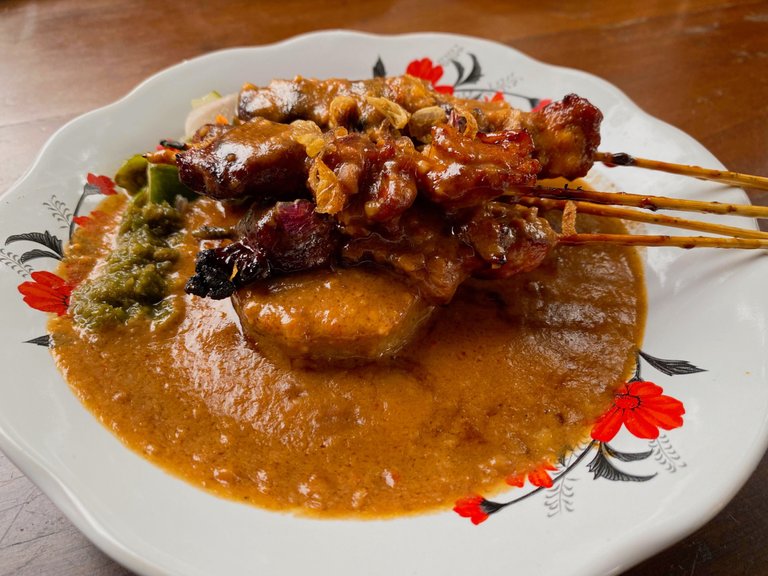 The most important determinant of the delicious taste of Chicken Satay is the peanut sauce. The texture must also be just right. Too thick is not good, too runny will also make the chicken taste imperfect.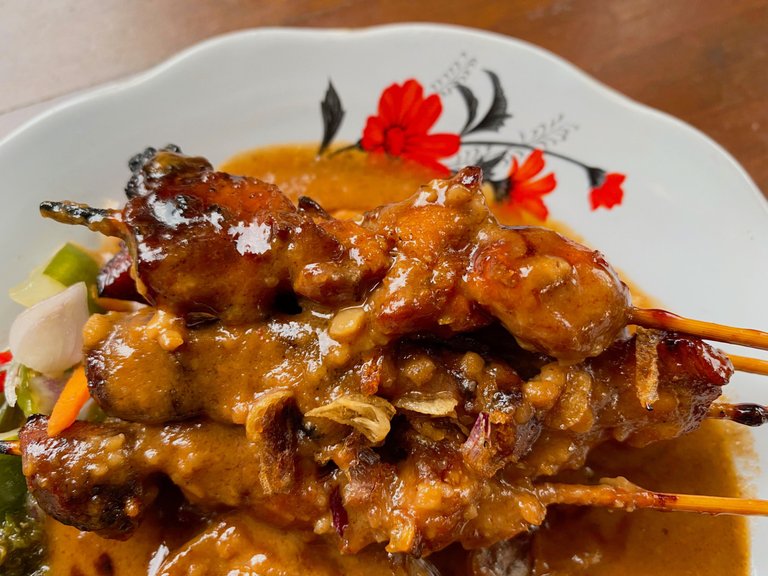 I'm glad I can taste good Chicken Satay in this restaurant. The combination of spicy, salty, and creamy makes me feel happy in a simple way.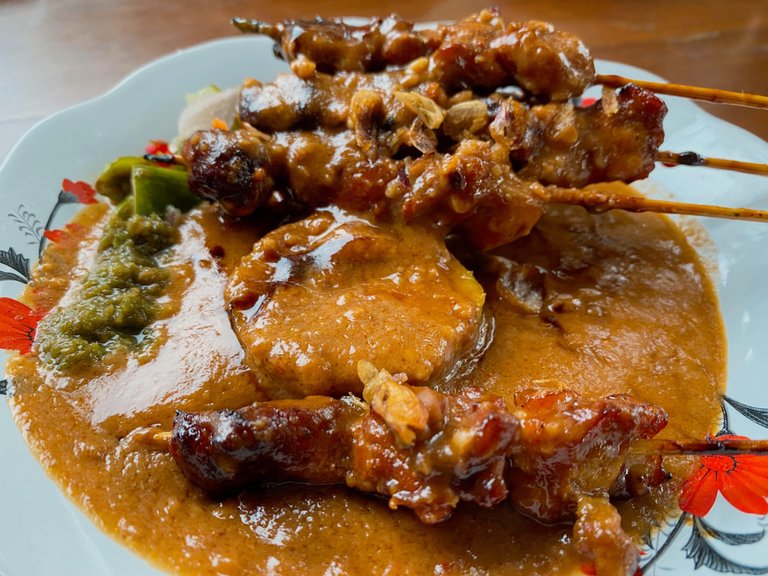 The Chicken Satay by "WARUNG KOPI SRIKANDI" is served simply on a plate with a traditional pattern. It further emphasizes the closeness of this place to the feel of our traditional home.
---
---
Dragon Fruit with Soursop Juice
Bright and contrasting colors, Dragon Fruit with Soursop Juice complemented my dinner, together with my friends.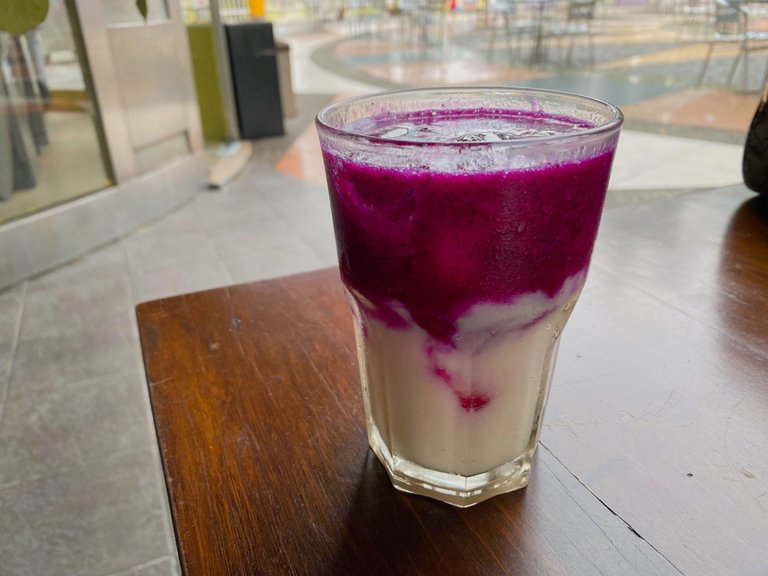 The taste is very character, sweet, and slightly sour that is fresh to create a little surprise splash on the tongue. One of the creativity that deserves appreciation. :)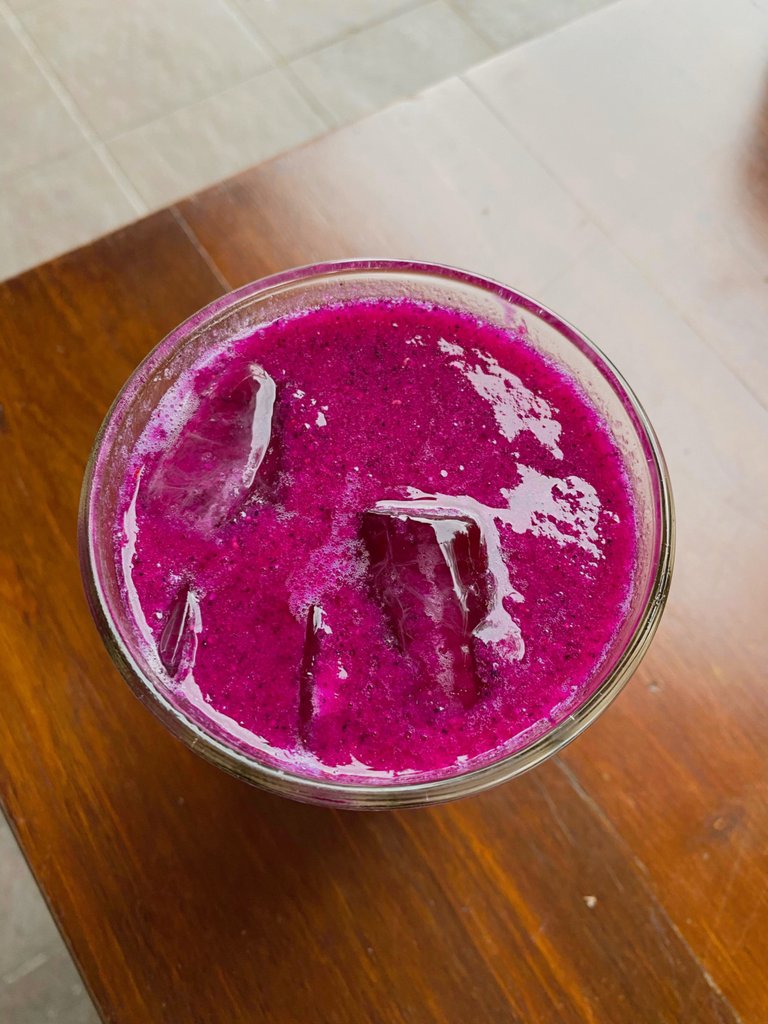 ---
---
The hanging lamps in the big trees are still there, nothing has changed, the last time I went to this place was several years ago. Perhaps the only thing that has changed is our feelings that have been brought about by our life experiences.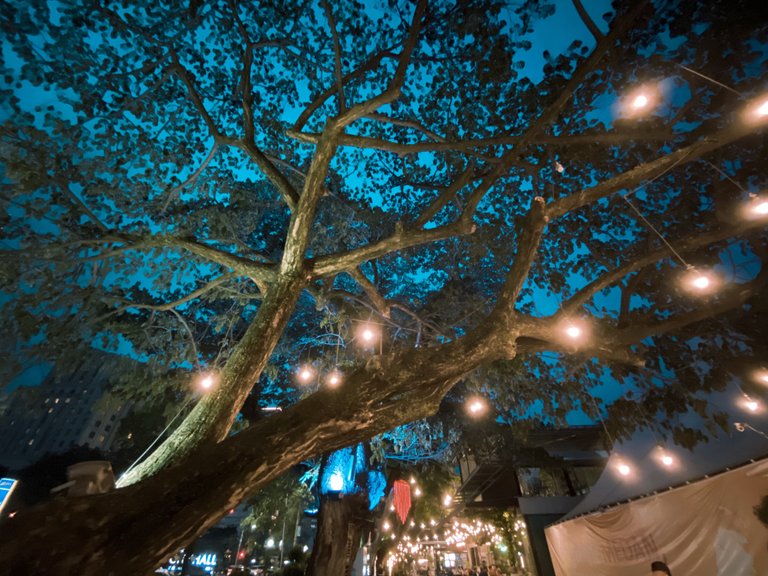 ---
I shot several locations around the restaurant with iPhone 11 night mode. Hope you guys find something that can be enjoyed from my photos, like I enjoyed the night under the lights, with conversations that throw away the boredom of life.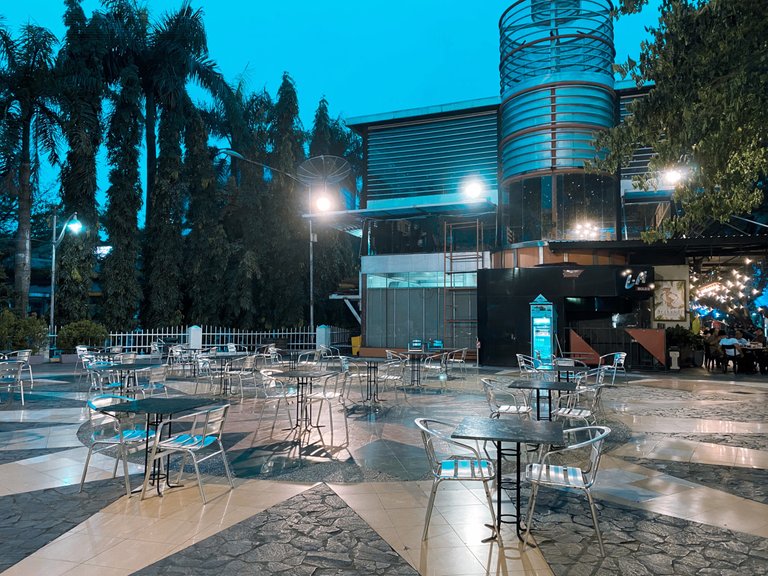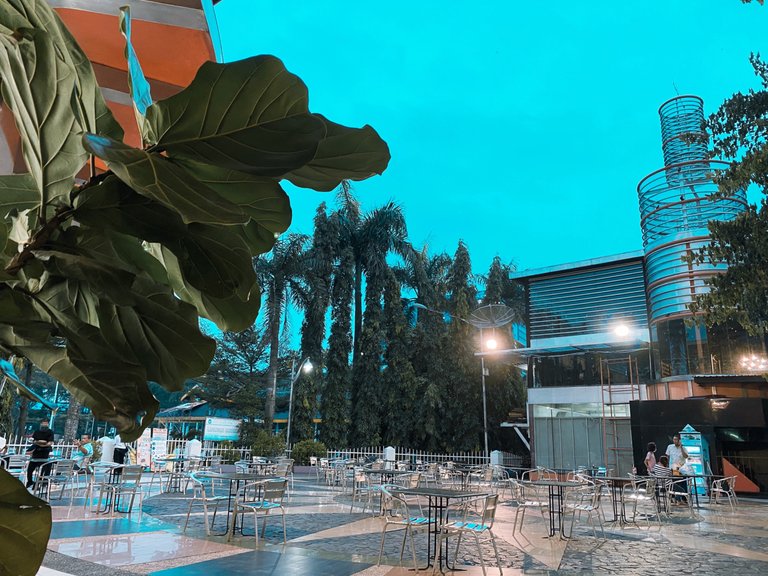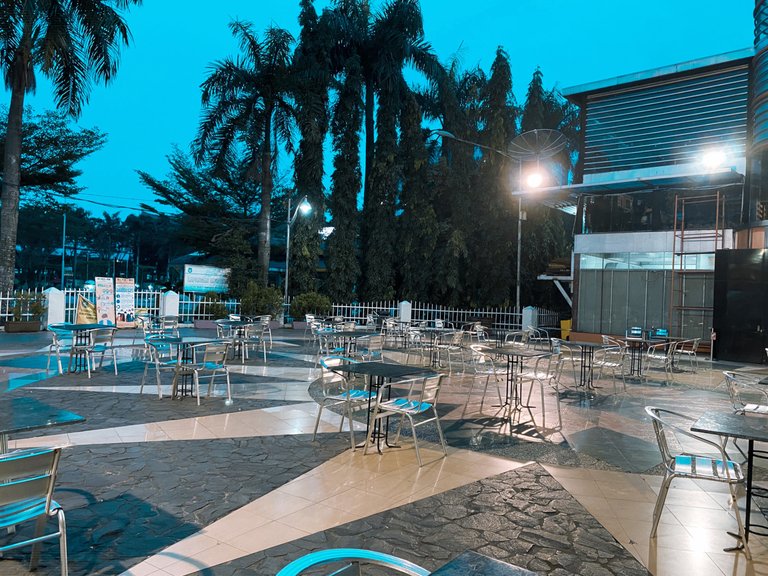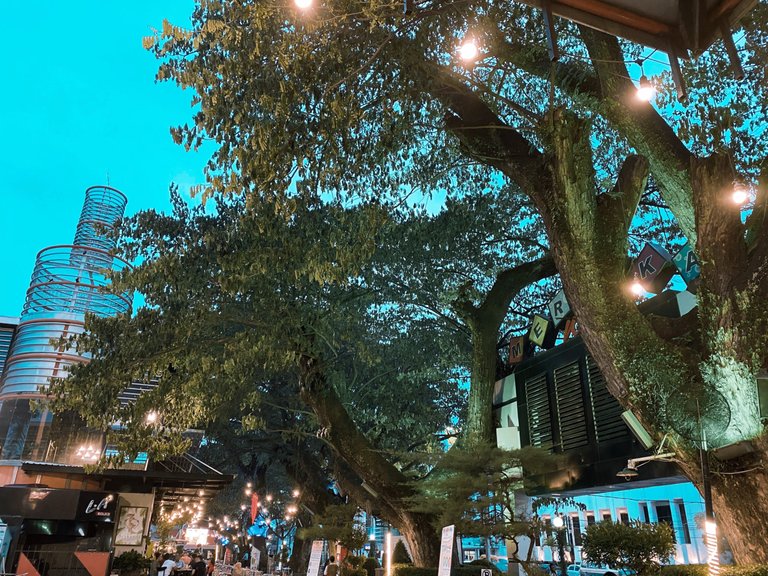 ---
---
---
Thank you for reading my blog and reblog if you want my blog this time worthy of reading by others.
---
---
---
Best Regards,
Anggrek Lestari
---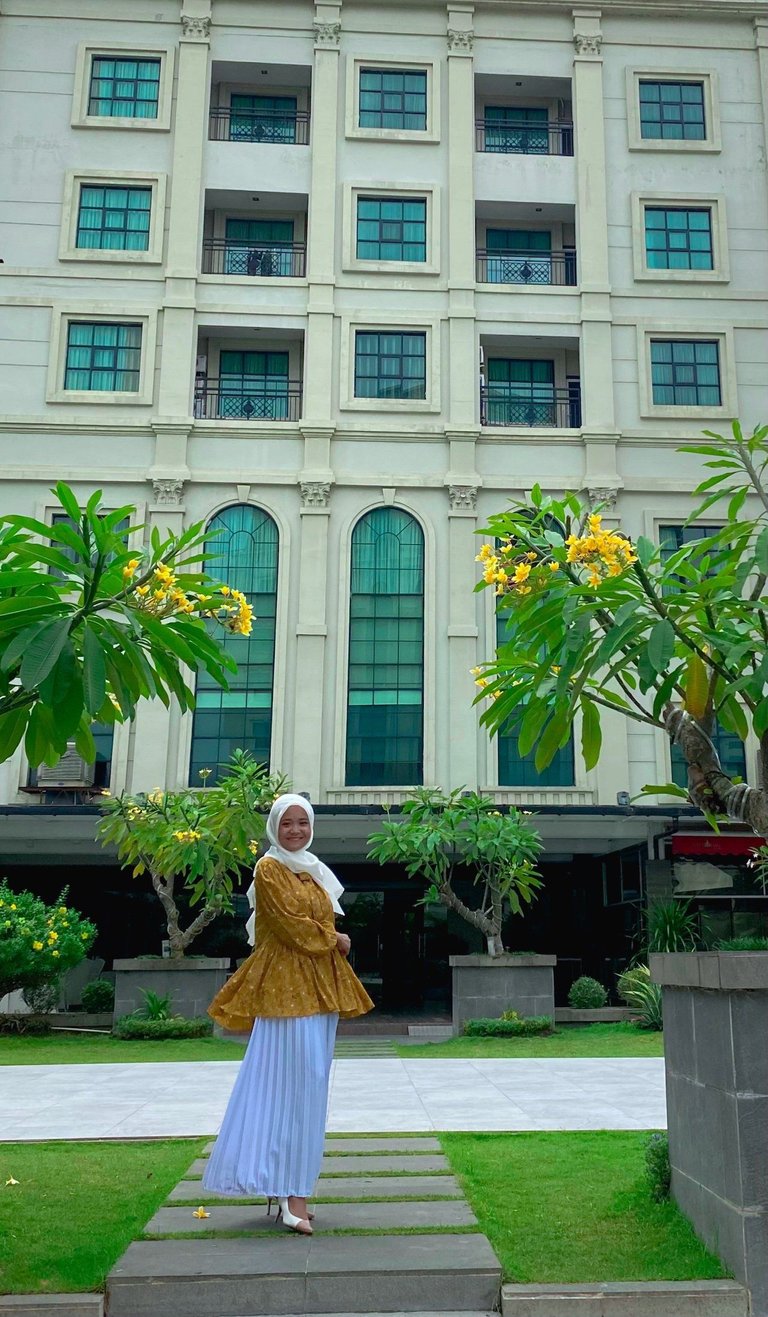 Who is Anggrek Lestari?
Anggrek Lestari is an Indonesian fiction writer who has published two major books. Now She is a full-time content creator. She has a goal to share life, poem, food content that makes others happy and can get inspiration.
Make sure you follow her blog as well for some interesting discussions about life other than food.
If you need a copywriter for your projects, Anggrek Lestari will be ready to help you.
Contact Person: [email protected]
Discord: anggreklestari#3009
---
---