Enjoying Durian at The Most Famous Durian Outlet

---
Hello, durian lovers! I know not everyone likes durian. In fact, some people often wonder why durian fruit deserves to be loved for its taste. But every local fruit, has its own lovers, and it doesn't hurt if you want to try the taste.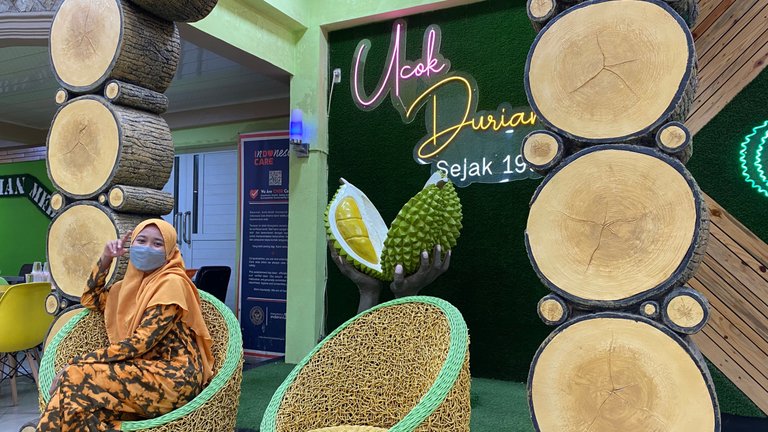 This time I will share my experience of enjoying durian fruit at "UCOK DURIAN" Outlet at Medan City.
---
---
---
Ucok Durian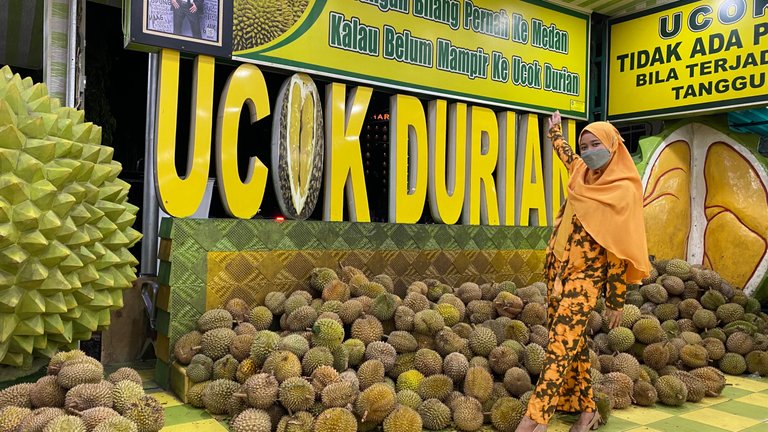 Ucok Durian is the most famous durian outlet in the city of Medan, even throughout Indonesia. So that can be said, travelers should stop at Ucok Durian if visiting the city of Medan.
With a well-known brand, we don't need to doubt the quality of the durians they serve. Visitors can exchange durians that have been opened for new ones if they don't taste good.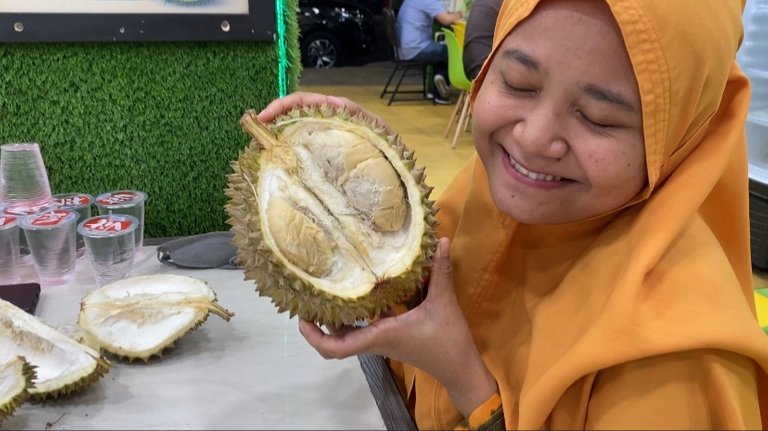 ---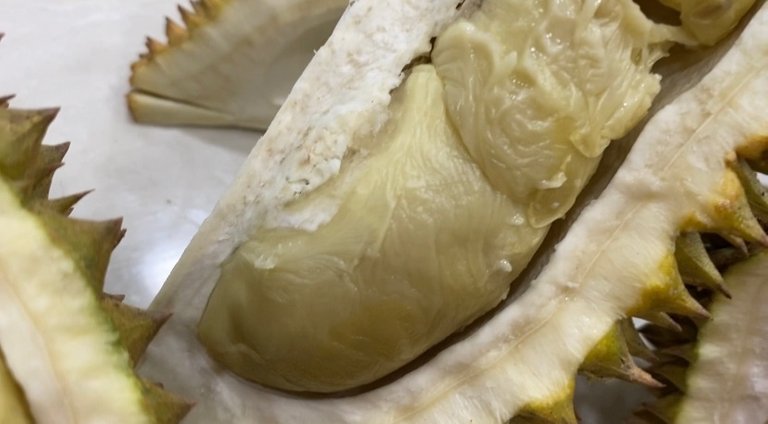 ---
---
---
---
Pricey but Worth It
Indeed, it sounds pricey. I had to pay around $USD14 for 3 large durians. But it is worth the price, for the quality and service of the staff there who are friendly and very helpful to visitors.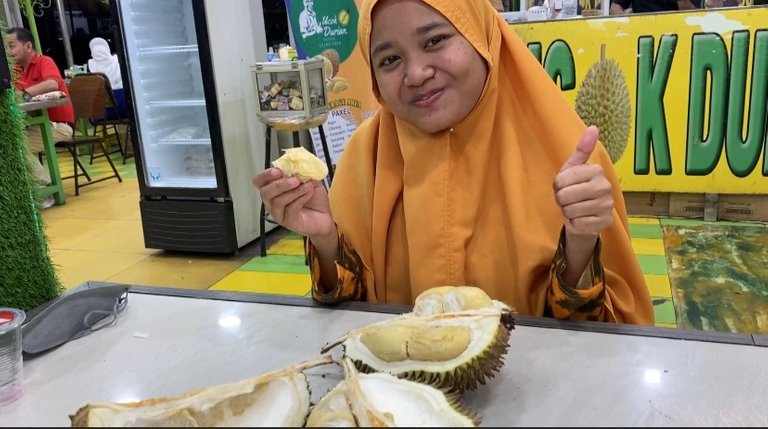 ---
---
---
Loveable Photo Spot
Without interesting photo spots, food outlets will also look unattractive. The trend of visits to kink restaurants has turned into a trend to take photos too, to share on social media.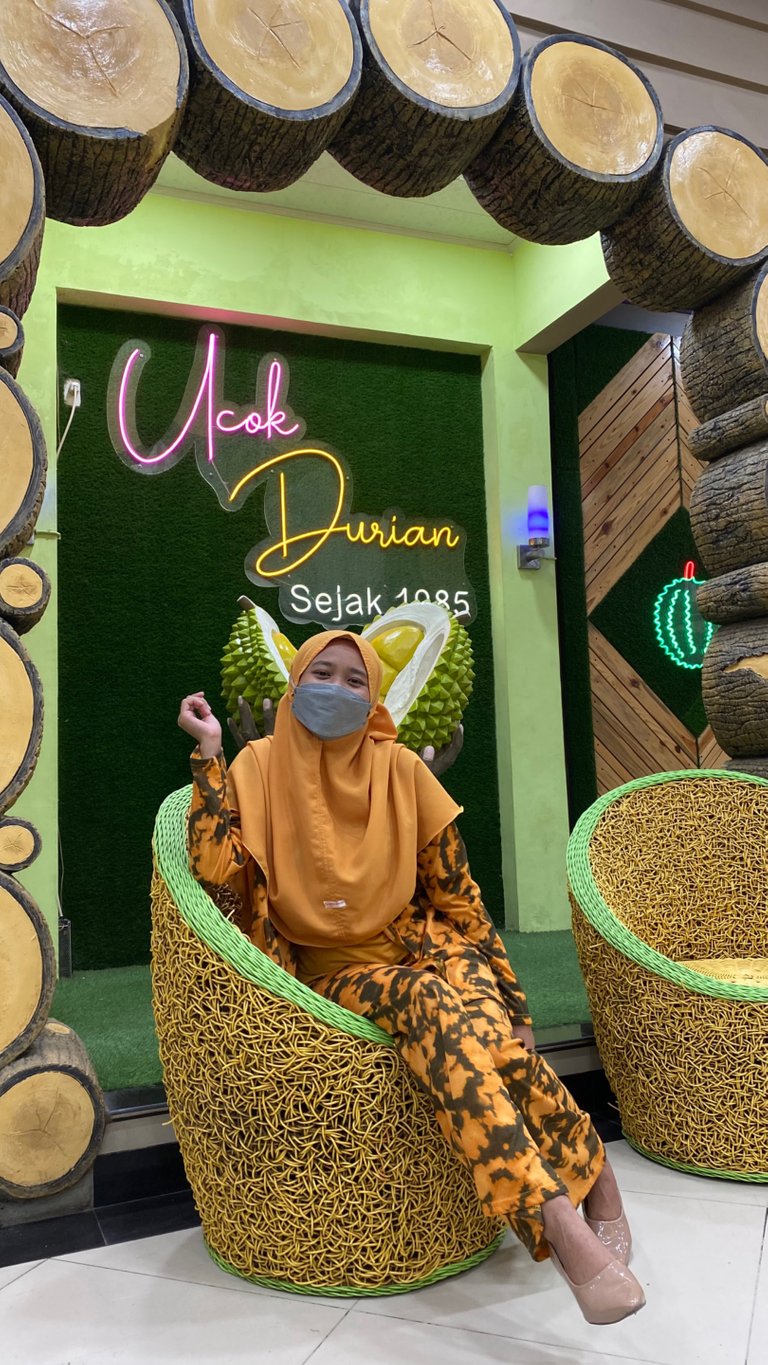 ---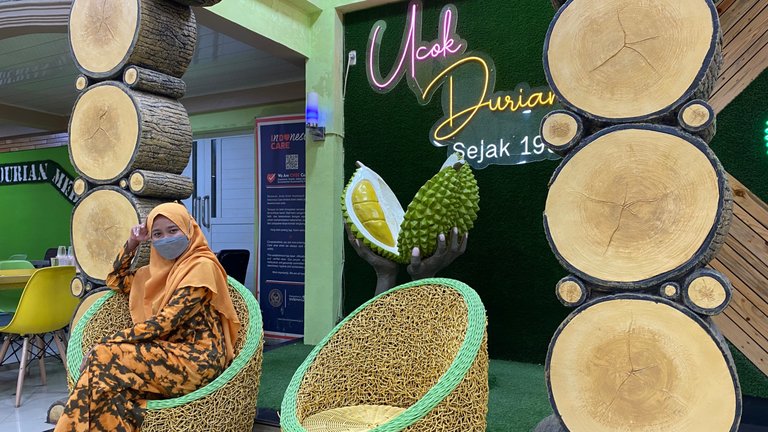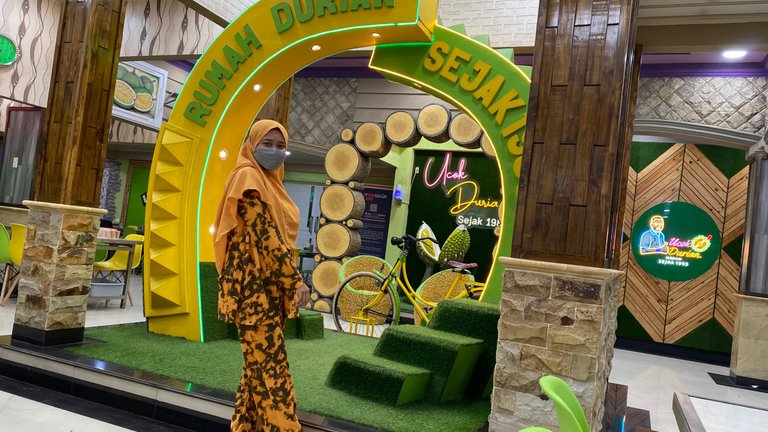 ---
Well, at UCOK DURIAN, various loveable spots have been provided for taking photos. I also have some cheerful photos!
---
---
---
Overall, it was a fun experience, also the delicious durian made my day!
I hope you guys like my video, see you soon on my next video!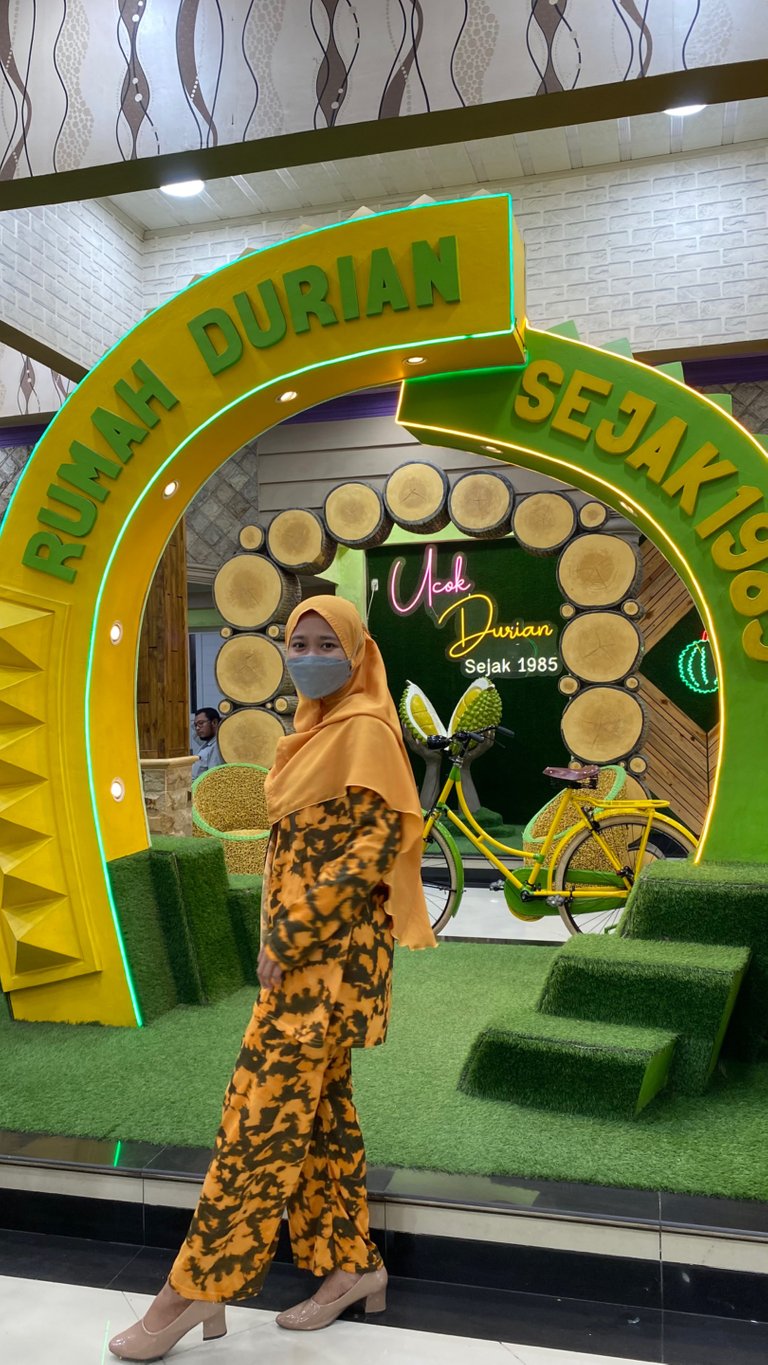 ---
---
---
Camera: iPhone 11
Editing: Inshot Apps
Music: 1: Green Leaves; 2: Lazer Eyes; 3: Daisy (Via Inshot Apps)
---
---
---
Thank you for watching my vlog and reblog if you want my blog this time worthy of reading and watching by others.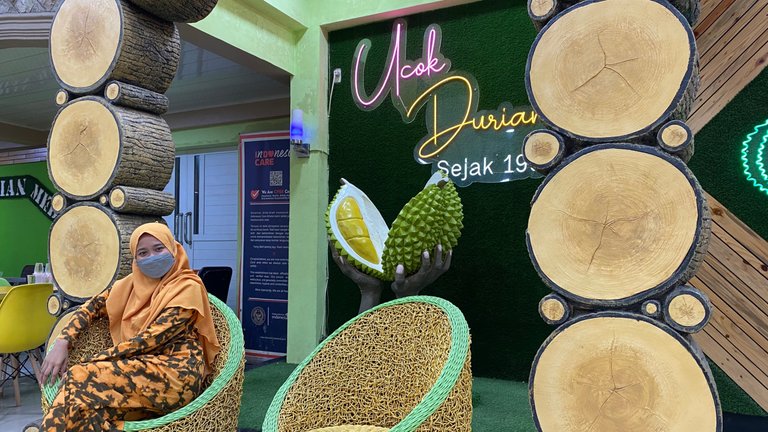 ---
---
---
Best Regards,
Anggrek Lestari
---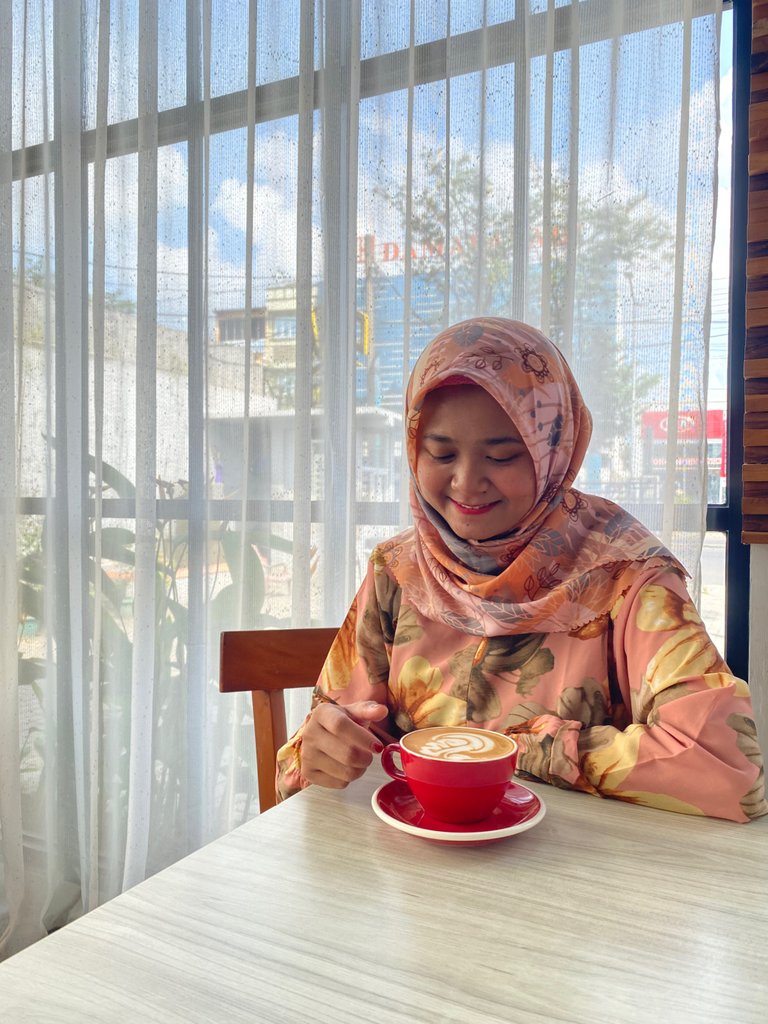 Who is Anggrek Lestari?
Anggrek Lestari is an Indonesian fiction writer who has published two major books. Now She is a full-time content creator. She has a goal to share life, poem, food content that makes others happy and can get inspiration.
Make sure you follow her blog as well for some interesting discussions about life other than food.
If you need a copywriter for your projects, Anggrek Lestari will be ready to help you.
Contact Person: [email protected]
Discord: anggreklestari#3009
---
---
▶️ 3Speak
---
---