Making A Simple Affordable Price Dish For Family
In uncertain economic conditions, meeting daily food is sometimes an uphill battle.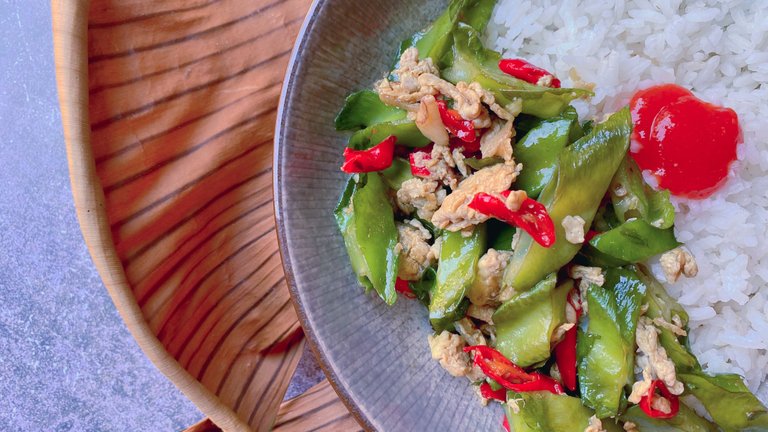 ---
Family, through everything together. Strong because we fight together. Help each other. In terms of food, also share with each other when there is no food stock.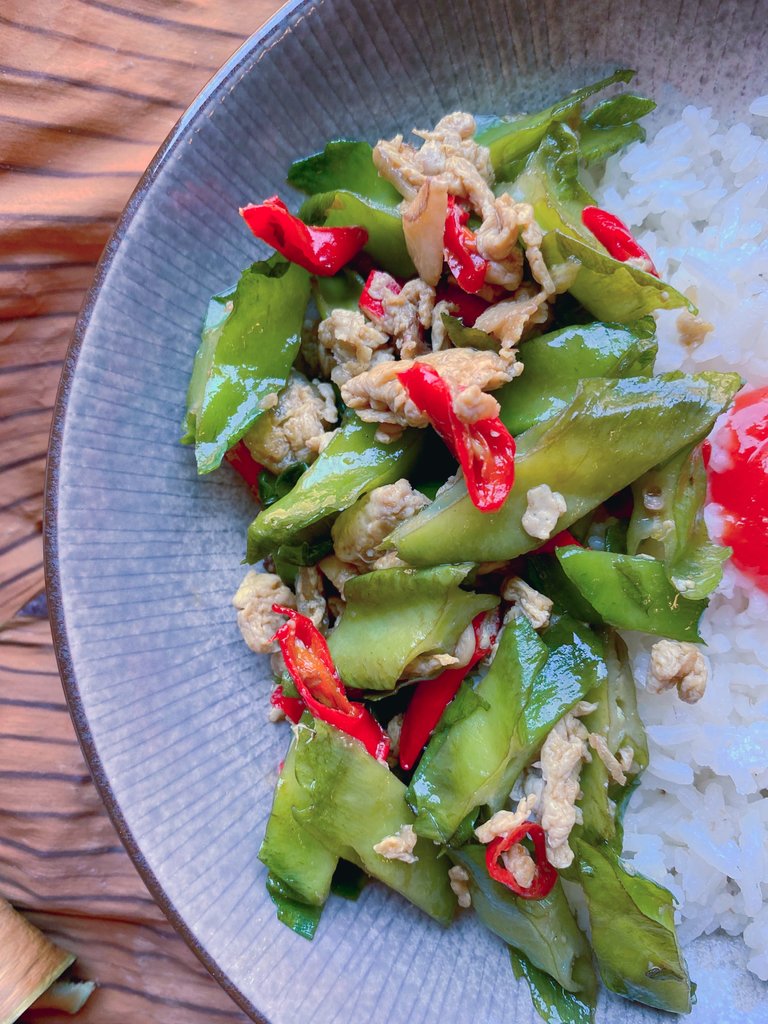 Not every day is the same. Most of the time we are blessed with food, but sometimes we don't have enough to share. Through women, creative thinking can make existing food sources taste extraordinary. To ensure that family members can meet their daily food needs.
In my kitchen, there are several situations where ingredients are running low and I have to combine them to produce delicious food.
This time I needed something for breakfast for my husband who wanted to go to work in the early morning. So I can't buy another thing. I can only use the food ingredients available in the kitchen.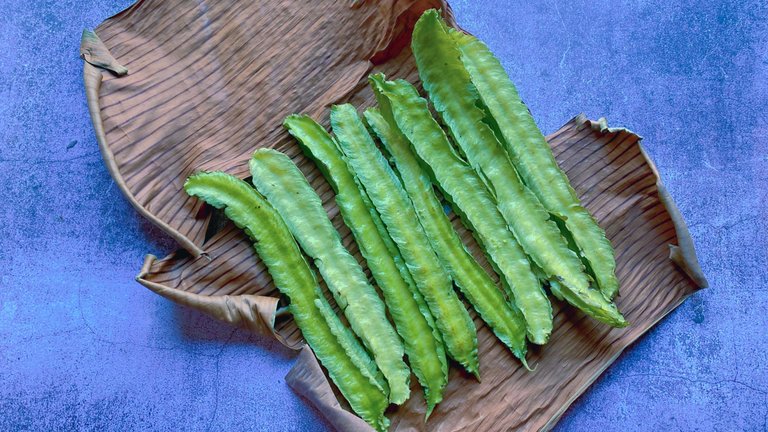 For this time, I have wing beans. Fresh wing beans are also my favorite. But of course, I don't serve wing beans with no combination.
But if I just cook only wing beans for my husband, it won't be delicious. And I don't feel like I'm a good wife if I only cook my husband with wing beans.
---
---
---
As a solution, I combine eggs with wing beans. Because my husband really likes eggs even in a simple way.
Vegetables combined with eggs can make a delicious dish in a simple and cheap way, especially if you have eggs from your own poultry farm.
---
---
---
The Ingredients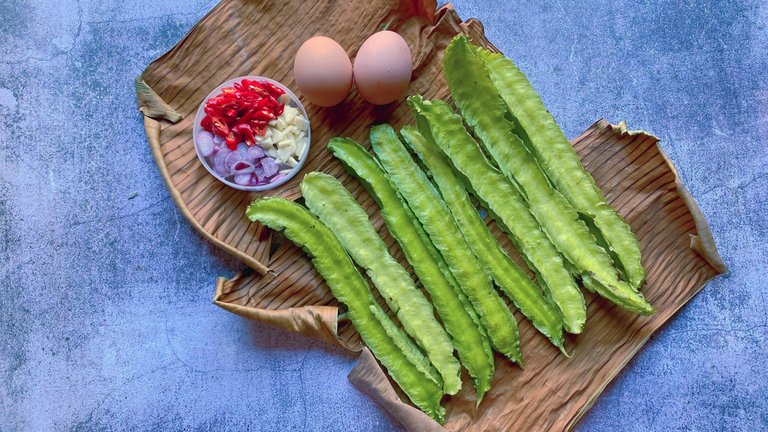 150-200 grams of wing beans
2 eggs
3 small cloves or red onions, sliced
2 small cloves of garlic, sliced
a thumb-size of ginger, flattened
1/2 teaspoon salt
(optional) chilies
(optional) 1 tablespoon of sweet soy sauce
---
---
---
Cooking Instructions
Cut Wing Beans Into Pieces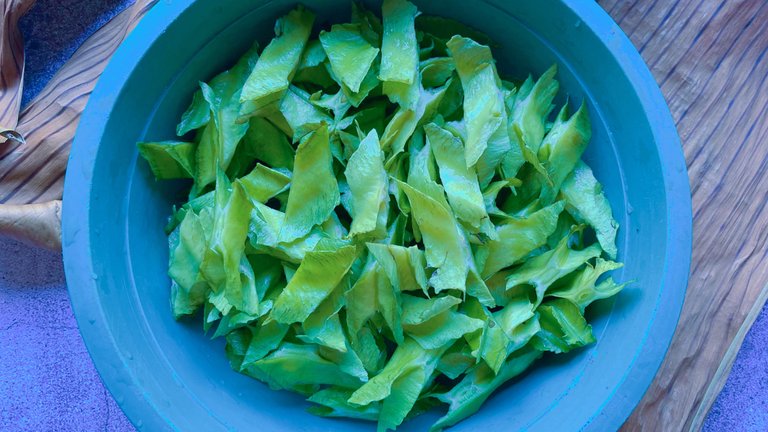 Use a long oblique cutting shape to get a good cut. If you cut them too small, the wing beans will easily fall apart when cooked.
---
---
---
Beat the Eggs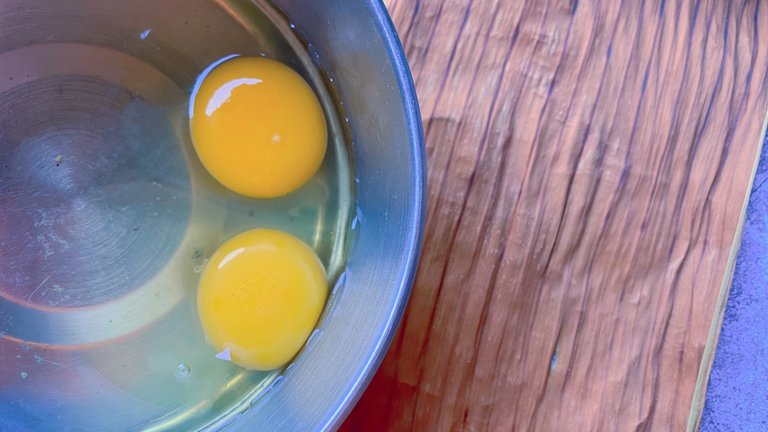 Take a fork and beat the egg until the white and yolk are mixed well. Then set aside while heating the vegetable oil.
---
---
---
Stir-fry Seasoning
Just stir-fry slices of garlic and red onion first. Then followed by chili or red bell pepper. Stir-fry for a while.
---
---
---
Stir-fry Eggs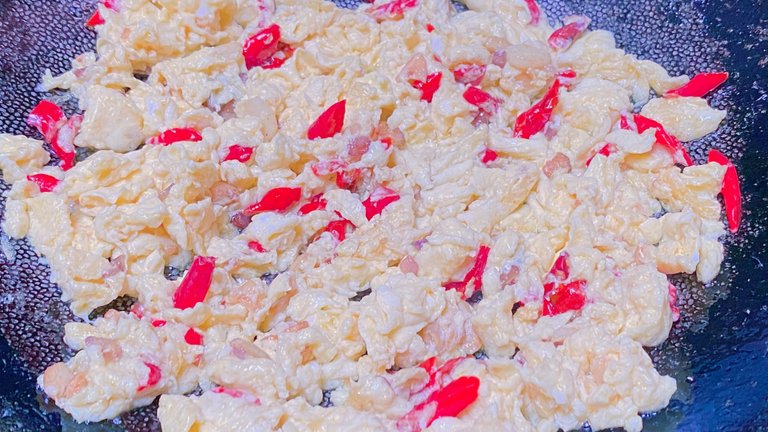 Add beaten eggs. Keep stirring until beaten eggs become scrambled eggs.
---
---
---
Add Wing Beans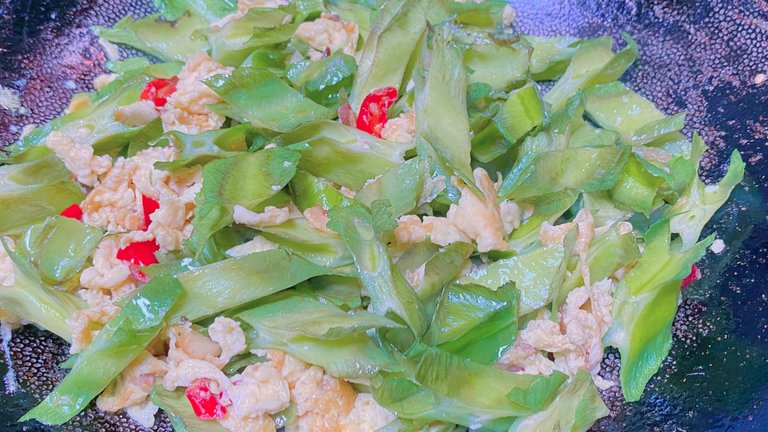 Add wing beans. Also, with salt, and sweet soy sauce. Add a little water and stir them. Cook them for about 5-7 minutes according to the texture of doneness of the wing beans according to your taste.
---
---
---
Serve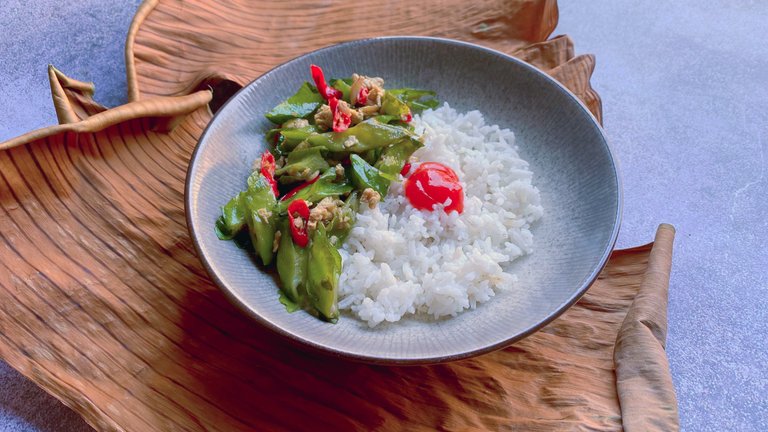 Serve stir-fried wing beans dish with warm rice. You can also sprinkle them with fried red onion or sesame seeds.
---
---
---
That was for my husband's breakfast in the early morning. I'm glad he approved it and didn't complain about the simple dish I made.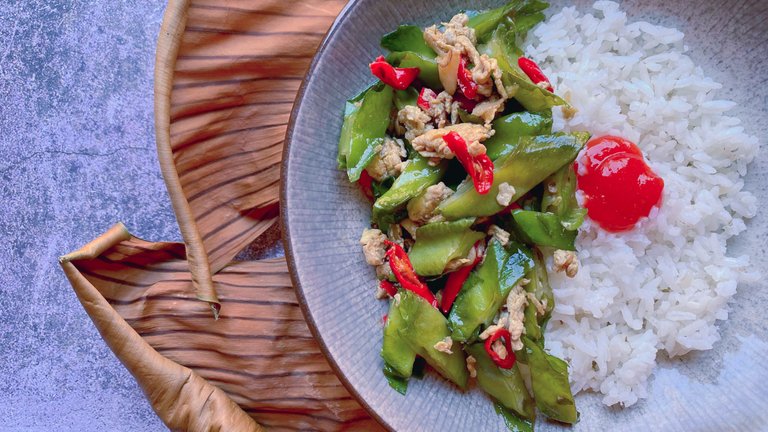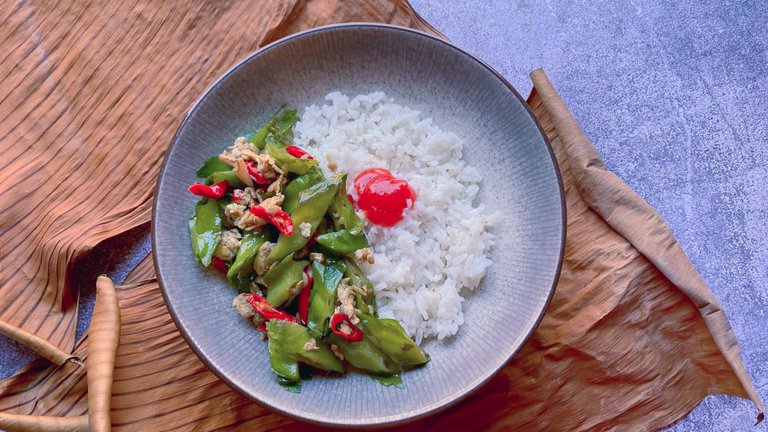 ---
---
---
Have you ever seen and cooked wing beans before? Or, do you have another name in your area?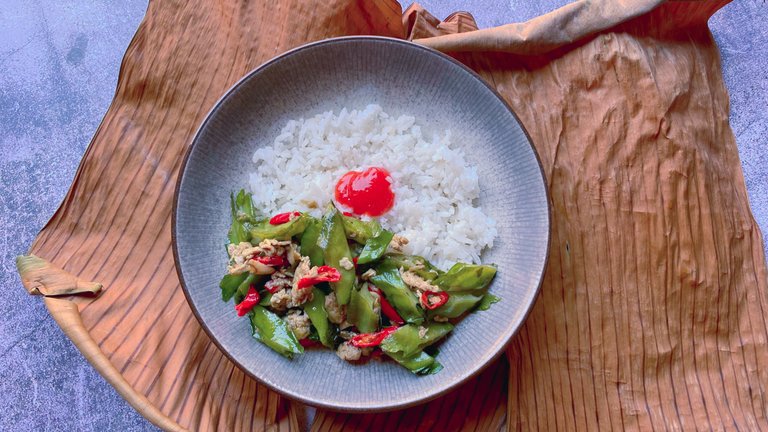 ---
---
---
❤️❤️❤️ See you in my next recipe!
---
---
---
Thank you for reading my blog and reblog if you want my blog this time worthy of reading by others.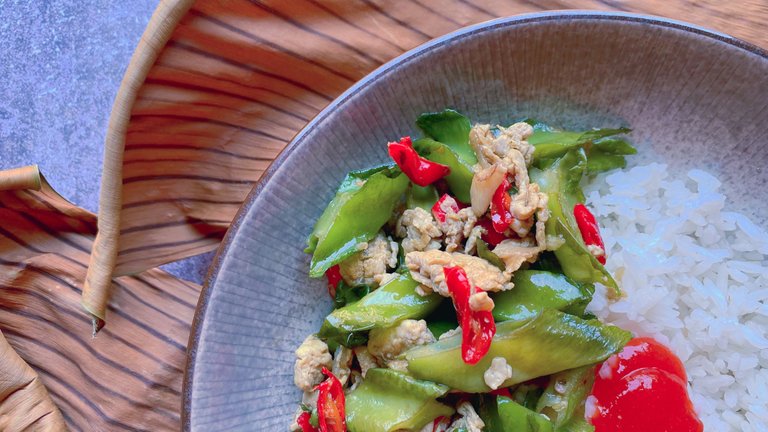 ---
---
---
Best Regards,
Anggrek Lestari
---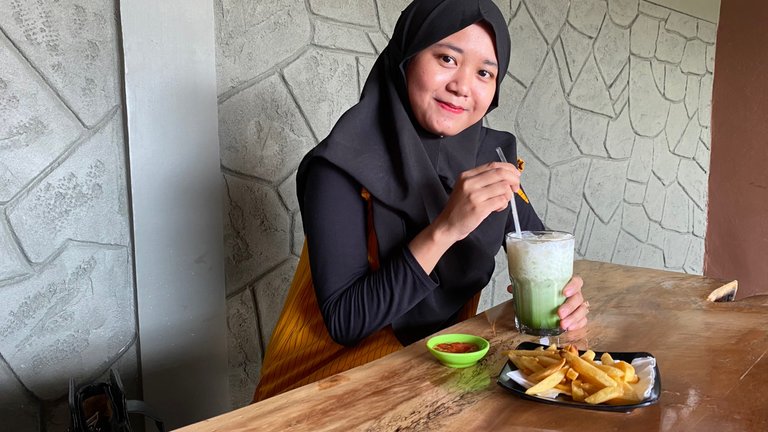 Who is Anggrek Lestari?
Anggrek Lestari is an Indonesian fiction writer who has published two major books. Now She is a full-time content creator. She has a goal to share life, poem, and food content that makes others happy and can get inspiration.
---
Contact Person: [email protected]
Discord: anggreklestari#3009
---
---
---