My Favorite Sexy Noodles

There's always something tempting from a warm bowl of chicken noodles with savory gravy and the steamy aroma of spices.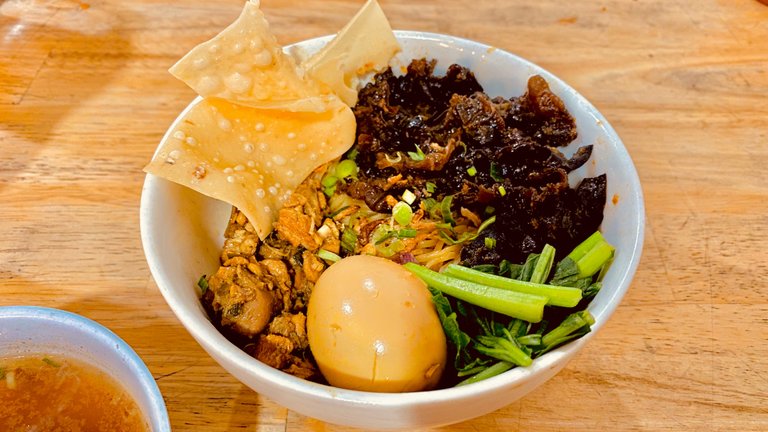 ---
---
---
This is not the first time I've stopped at Mie Ayam Jogja which provides a delicious variant of chicken noodles. I don't know the umpteenth time. But this is the first time I share this on my food blog.
Chicken Noodles served by Mie Ayam Jogja are at the top of my list of favorite chicken noodles. This chicken noodle dish beats the chicken noodle served in other classy and expensive cafes. With only $1 the taste is sooooo yummy!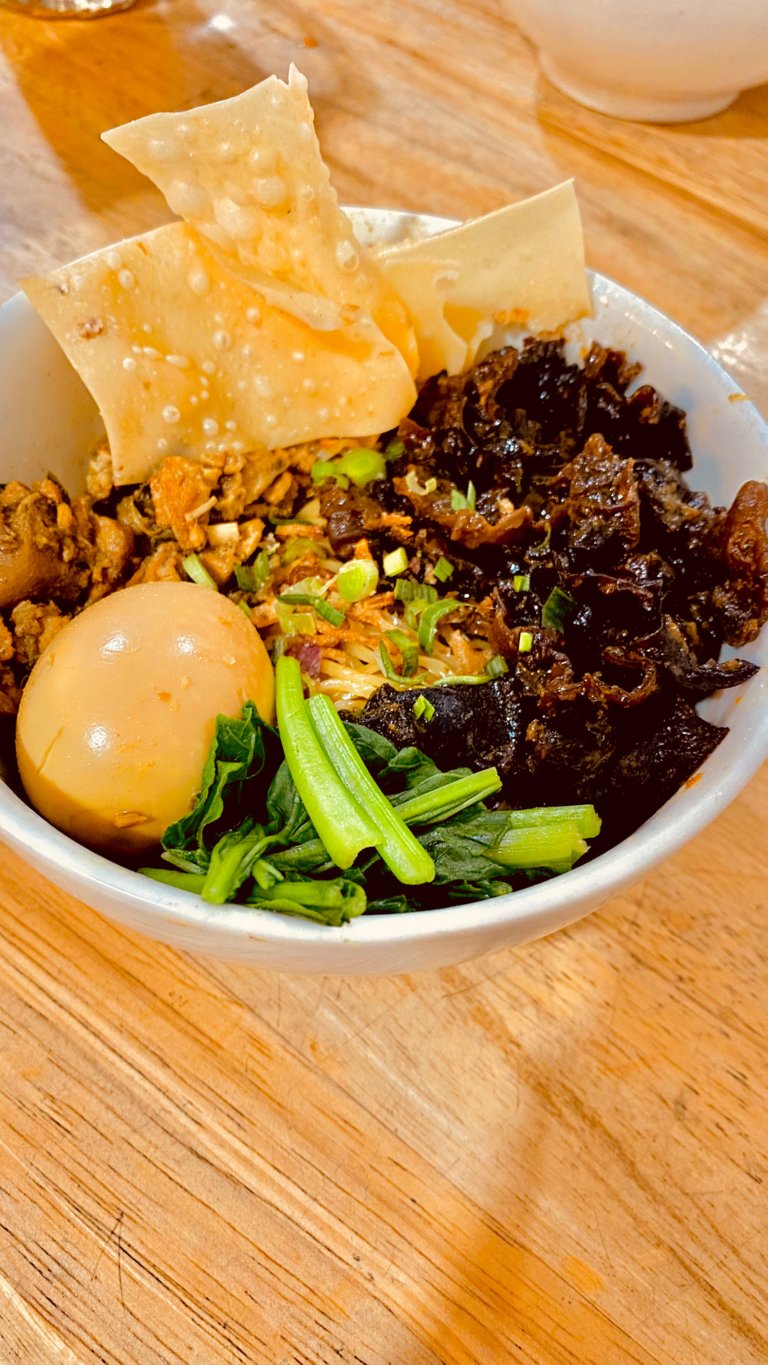 ---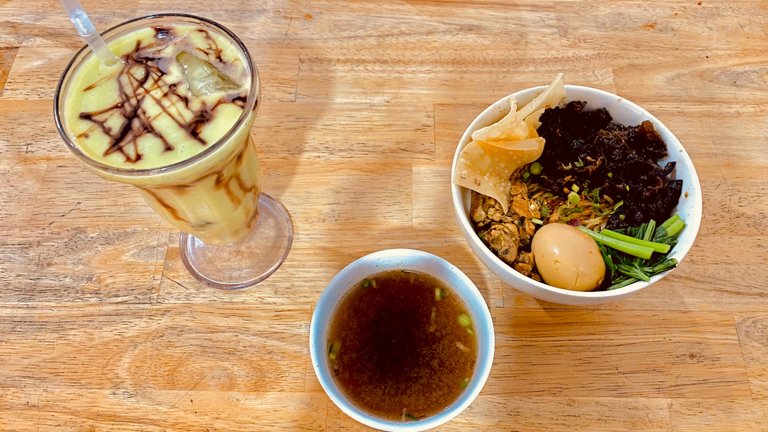 It is true what people say out there, that cheap or expensive is not a benchmark for us to be able to taste the deliciousness of a dish. Even though a higher price can offer us another experience, a cheap dish is not necessarily not delicious at all.
---
---
---
Starting Simple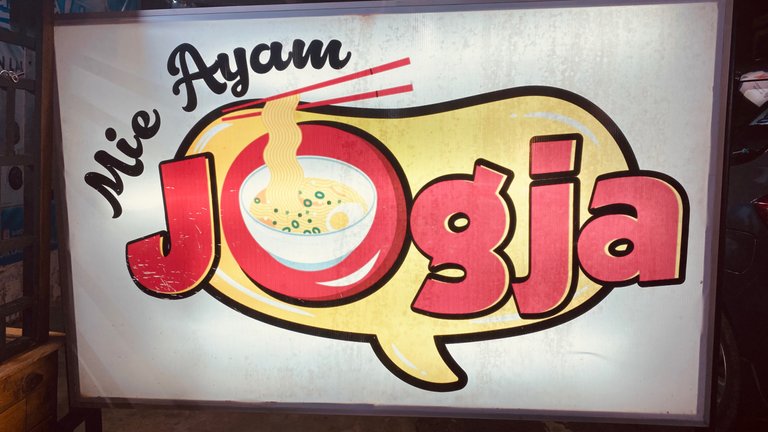 This place that serves my favorite chicken noodle is a simple place. We can see together here is not a fancy place.
I didn't take many photos of the place at Mie Ayam Jogja because there were a lot of visitors and I appreciate them. So I quickly took as many photos as I could.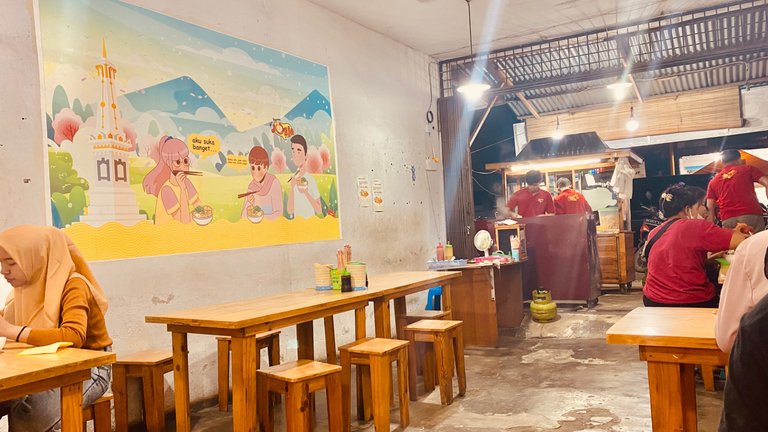 ---
From a simple place, that delicious taste comes from which many people love, including me. My partner also agrees with this statement, and also he loves the taste of the food served here.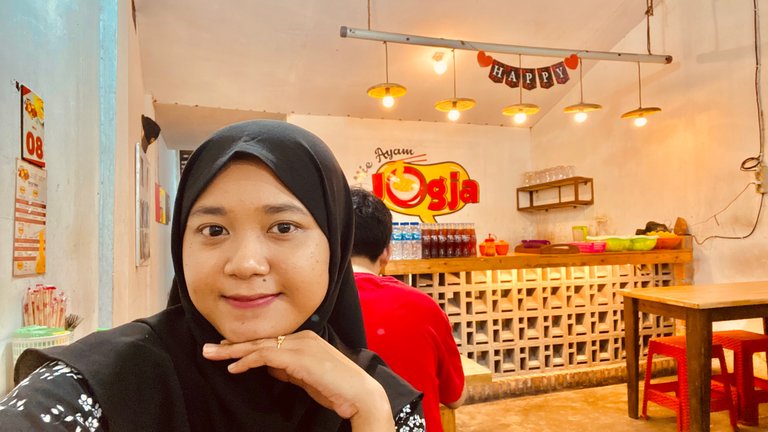 The vibe of this place is warm and offers comfort. The chicken noodle they serve brings good energy indirectly :)
---
---
---
Chicken Noodle with Mushrooms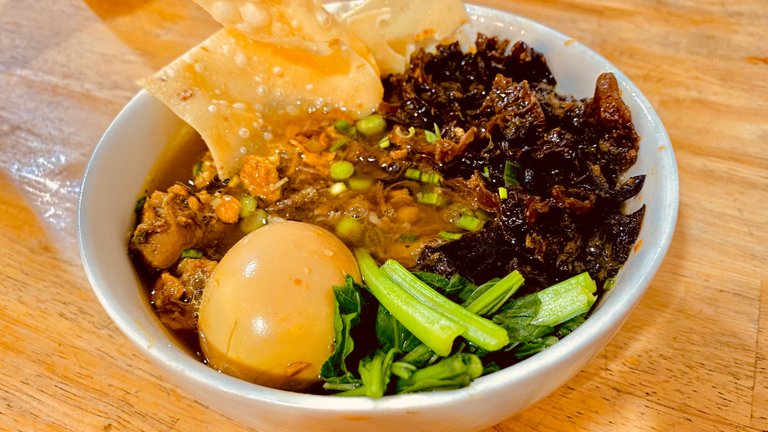 For dinner this time, I ordered chicken noodles with mushroom topping. The mushrooms they use have a chewy texture and are perfect for mixing with this savory chicken noodle soup.
The chicken dish that complements the noodles is also authentic and has its own characteristic, a kind of sexy secret on the surface of the noodles sprinkled with spring onions and fried onions. Crispy and lovely!
---
---
---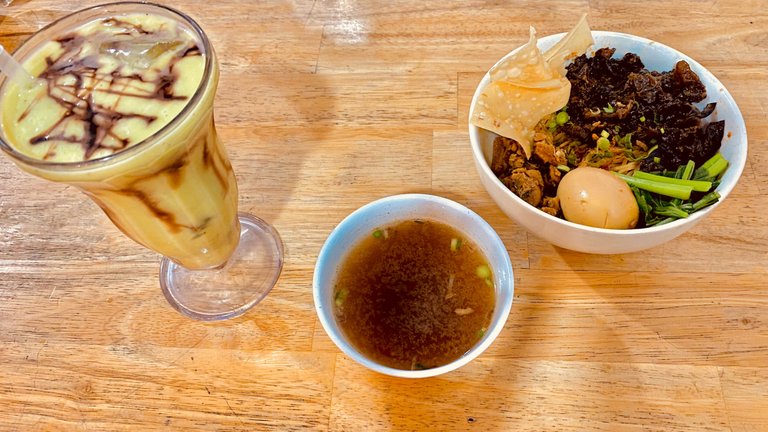 Each chicken noodle has its own unique taste. They claim that the owner of this brand is from Yogyakarta. That's why the taste of the chicken noodles here is fairly sweet, but sweet has a savory taste and that actually makes the overall taste delicious.
In essence, it is difficult for me to put into words why the chicken noodles from this place occupy the top position on my list of delicious chicken noodles.
Oh, wait, the type of noodle they serve is a small type of noodle. When exposed to gravy, this type of noodle does not quickly change in size to large. This is including the positive side to maintain the taste of the noodles themselves.
---
---
---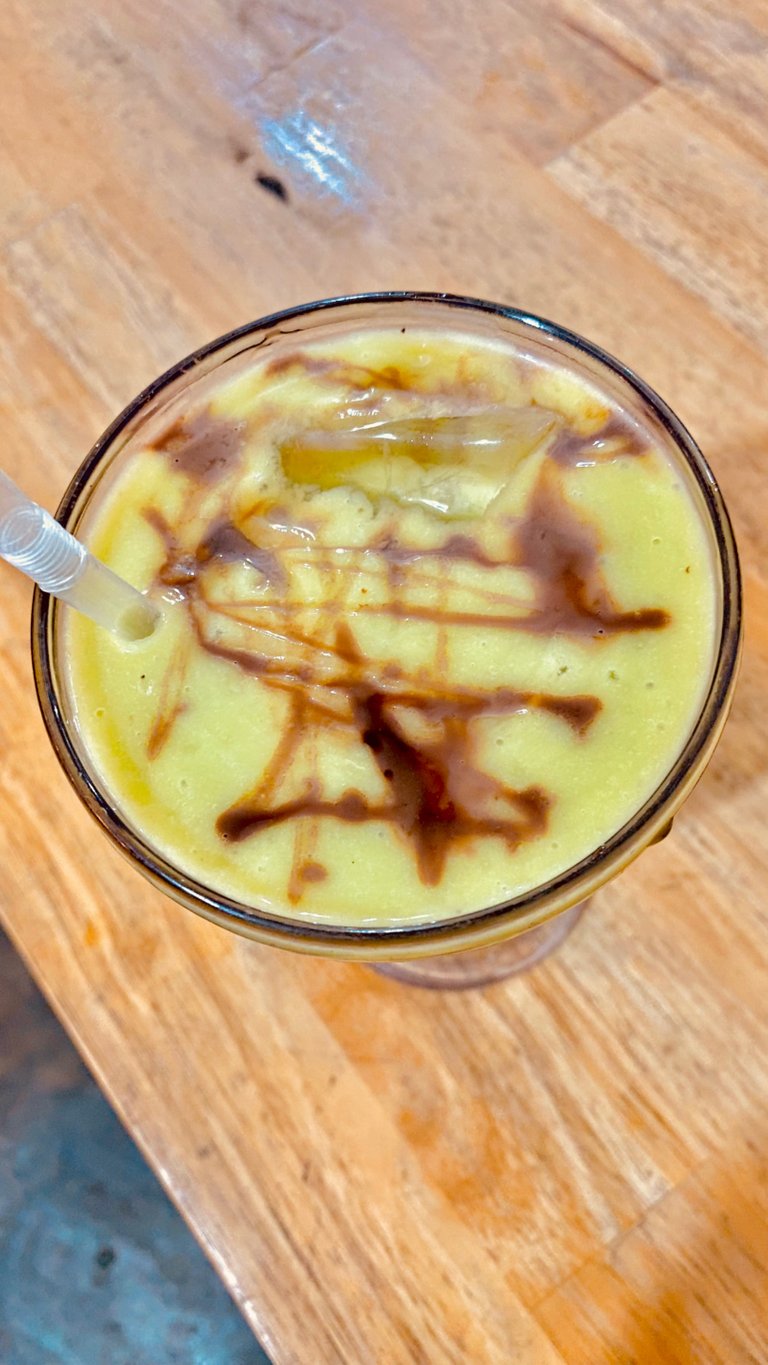 For drinks, I chose Iced Avocado Juice. Like closing a sweet meeting with a lover, which makes the heart cool, and calm. I can still remember the sensation even when I returned home. :)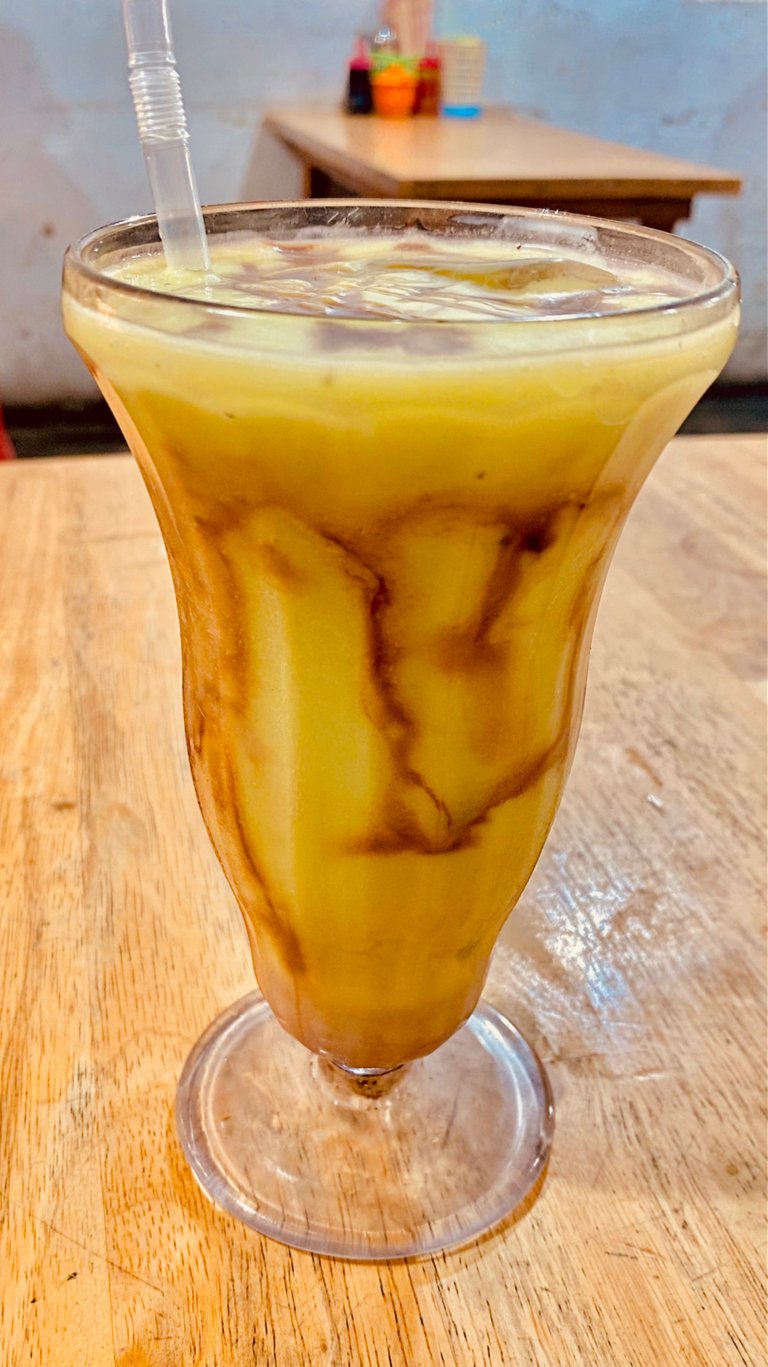 ---
For just $2 in total, my favorite sexy noodles didn't make my wallet cry. I am satisfied and will always come back to this place. This place is recommended! See you on my next trip!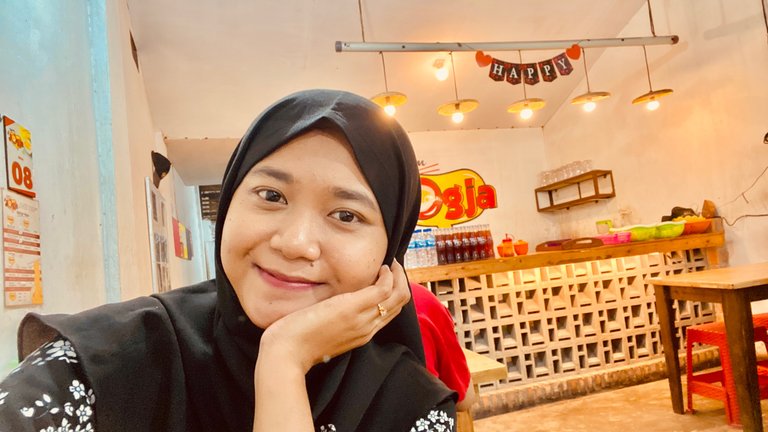 ---
I hope you guys have a nice day. Stay grateful and blessed, HIVE Lovers!
---
---
---
Finding the things that you deserve to find today. Have a great day, good people, HIVE Lovers!
---
---
---
Thank you for reading my blog and reblog if you want my blog this time worthy of reading by others.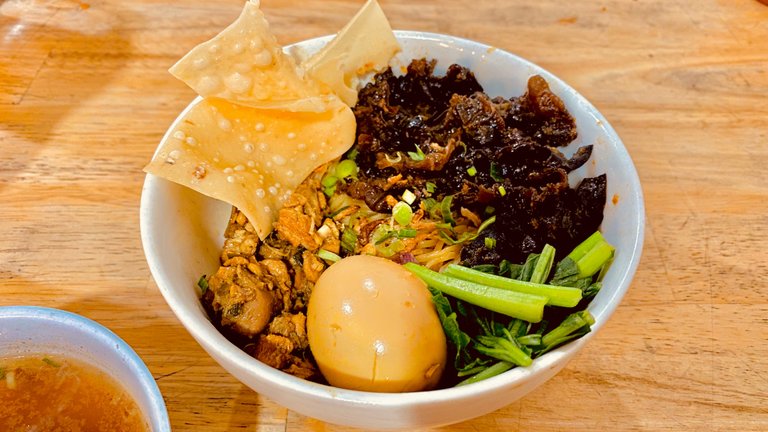 ---
---
---
Best Regards,
Anggrek Lestari
---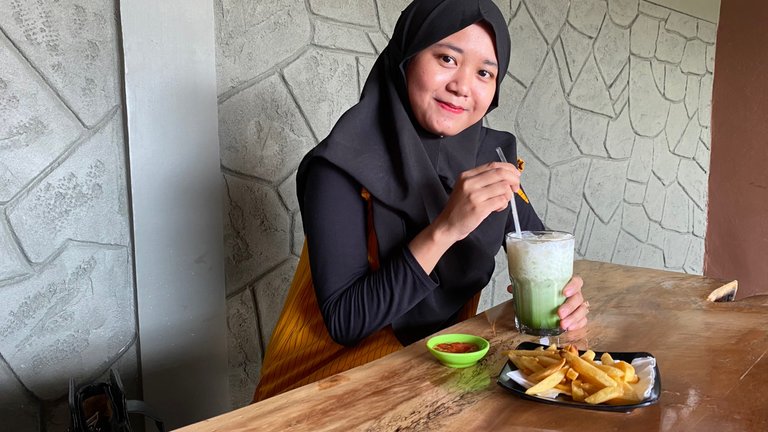 Who is Anggrek Lestari?
Anggrek Lestari is an Indonesian fiction writer who has published two major books. Now She is a full-time content creator. She has a goal to share life, poem, and food content that makes others happy and can get inspiration.
---
Contact Person: [email protected]
Discord: anggreklestari#3009
---
---
---