Play with Colors for Dragon Fruit Pudding
Butterfly Pea Flowers For Natural Blue Color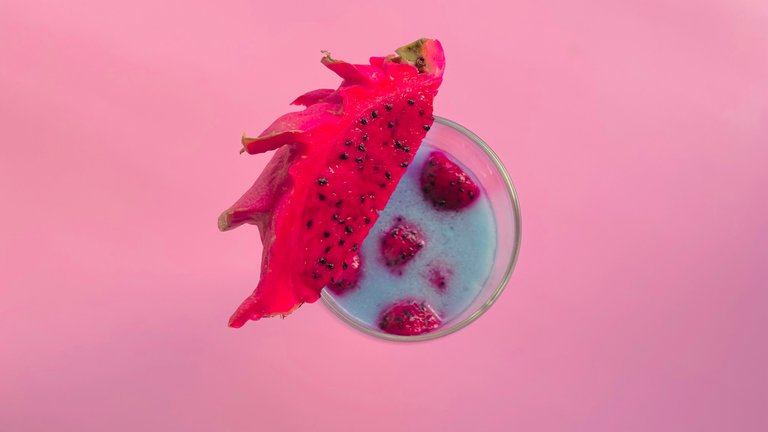 The blue color of the beautiful flowers danced in my eyes. And the red color of the exotic dragon fruit echoed in my mind.
I often make fruit supplies in the pantry or in the refrigerator. Sometimes I eat them raw, but often my mind tells me to make new foods with them.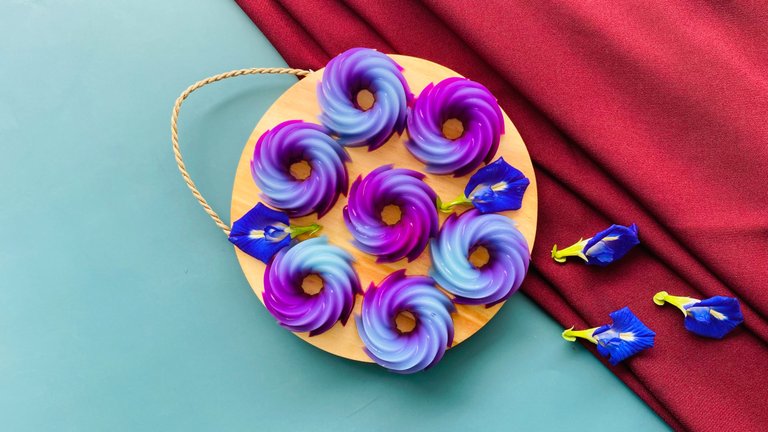 Red and blue. I guess it's no problem at all to mix them up. We can experiment with anything. Even though I'm experimenting it's still within reasonable limits so I can minimize failure. So I can still eat the results from those recipes, even though for example the results are not very good.
---
---
---
Well, this time I will make pudding with butterfly pea tea and dragon fruit. I have a beautiful dragon fruit.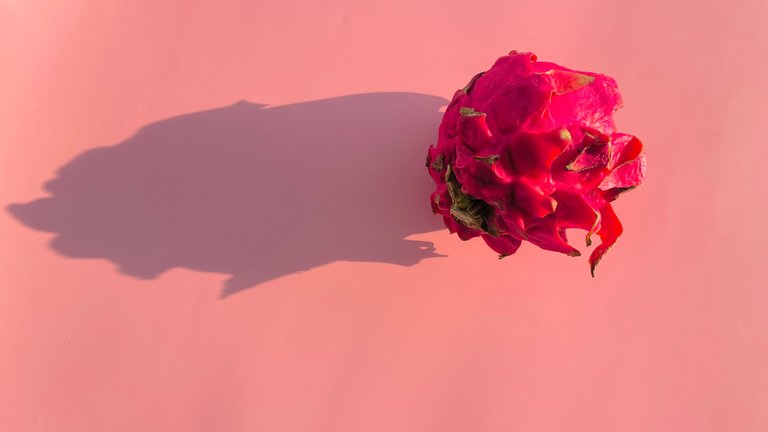 ---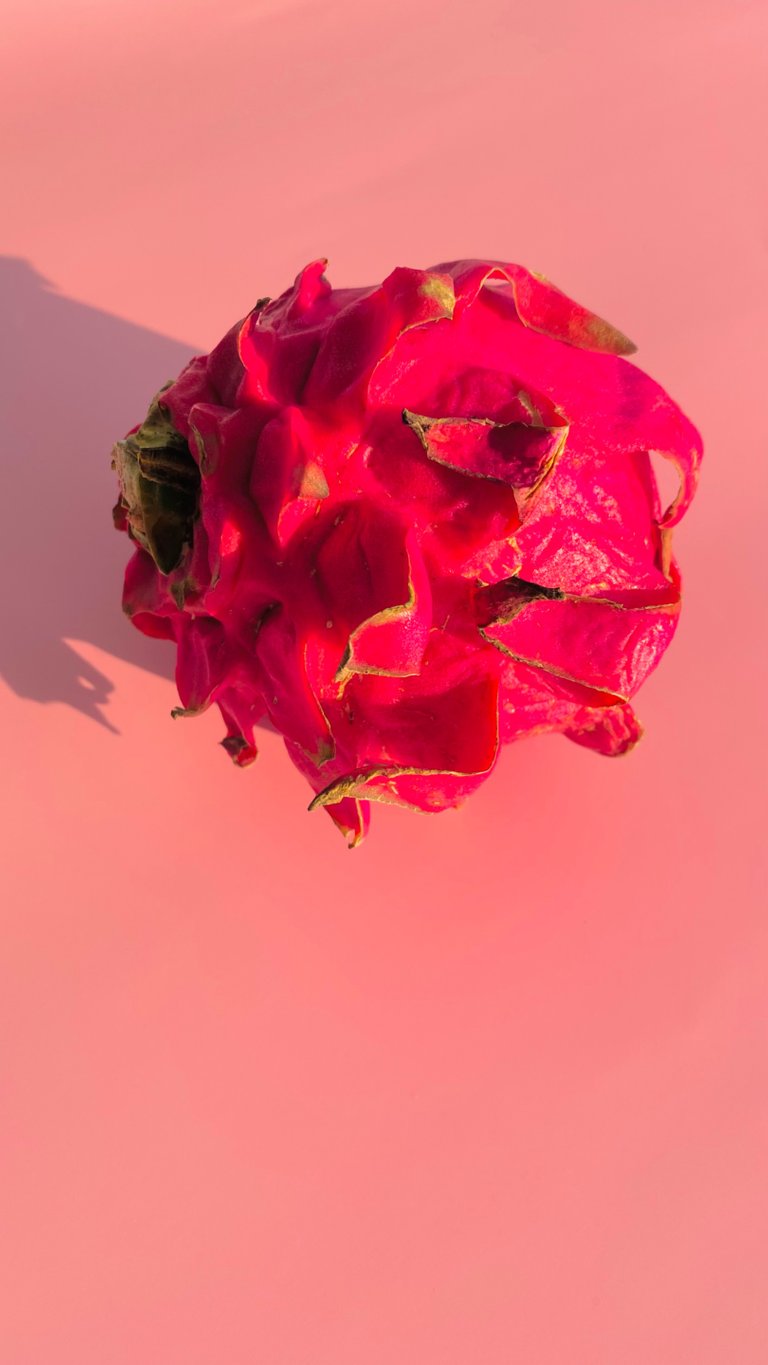 I made two shape versions of this pudding. One with a glass mold, and one with a pudding mold in general.
Let's start making it. The first starts with preparing the dragon fruit.
I formed the dragon fruit randomly. Some of mine are round. Some more I cut into small cubes for the pudding filling which is formed using a cake mold. Then set them aside.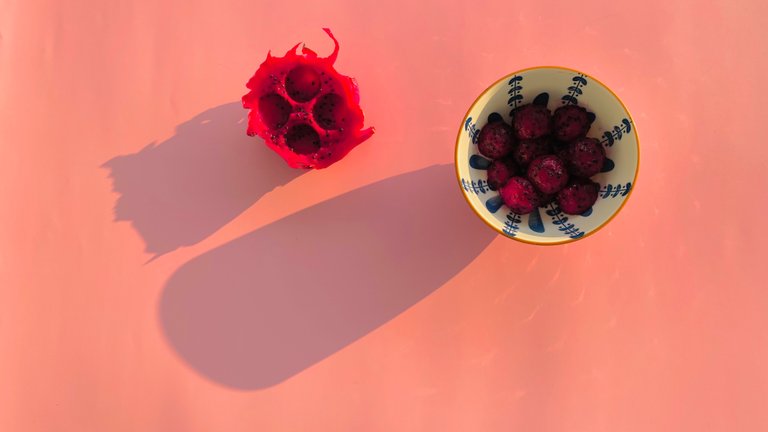 ---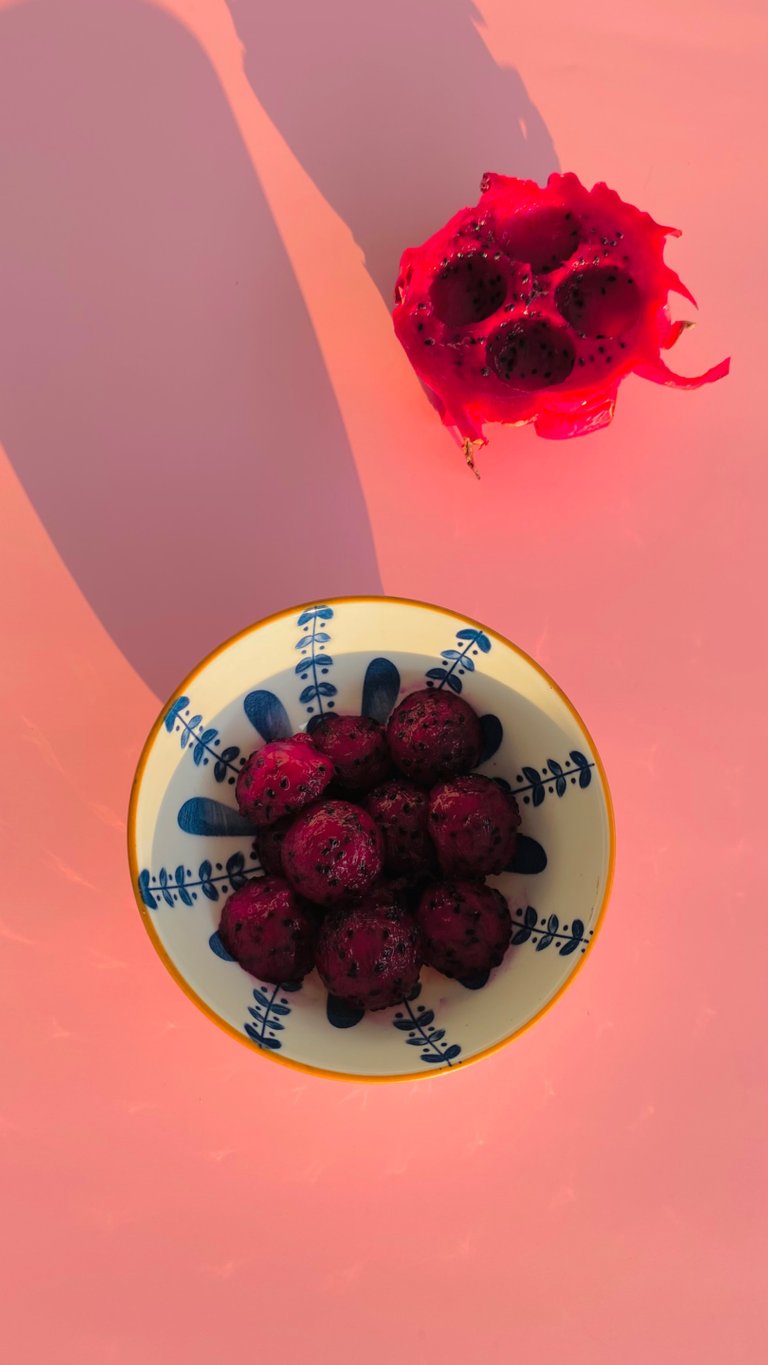 ---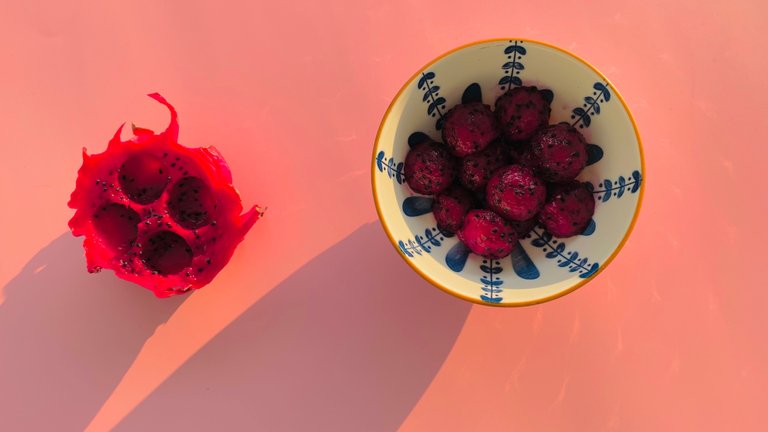 ---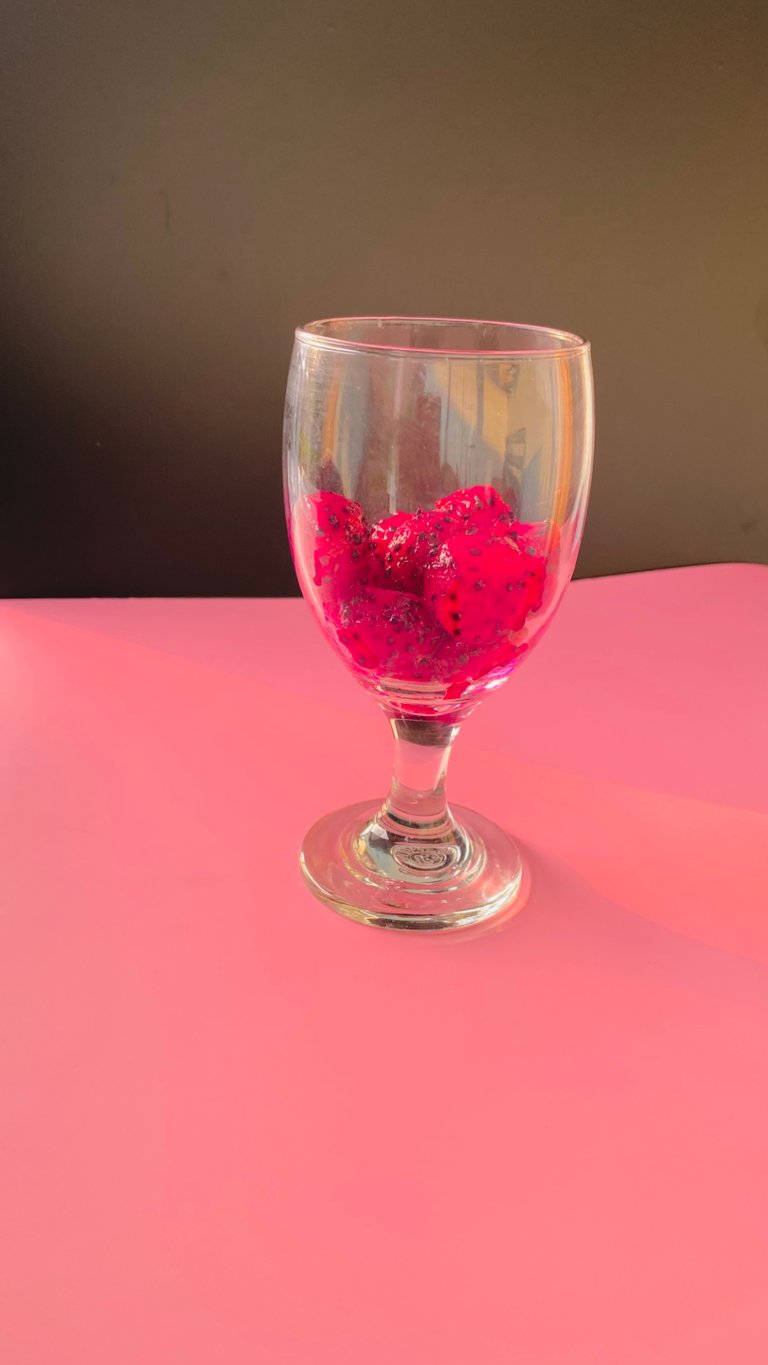 After finishing preparing the dragon fruit, it's time to make the butterfly pea pudding part.
---
Butterfly Pea Pudding Ingredients
butterfly pea tea
coconut milk
sugar
Agar powder
Here I adjust the total amount of liquid to the maximum amount that the Agar Powder can tolerate. Usually, for one package of agar powder, it can be up to 800-900 ml of water or other liquids. So we adjust it all depending on the instructions for using Agar Powder on the instructions provided on the packaging of the Agar powder product.
---
---
---
How To Make Butterfly Pea Pudding
1.
Prepare butterfly pea tea to be used. Then add the other ingredients to a cooking pot.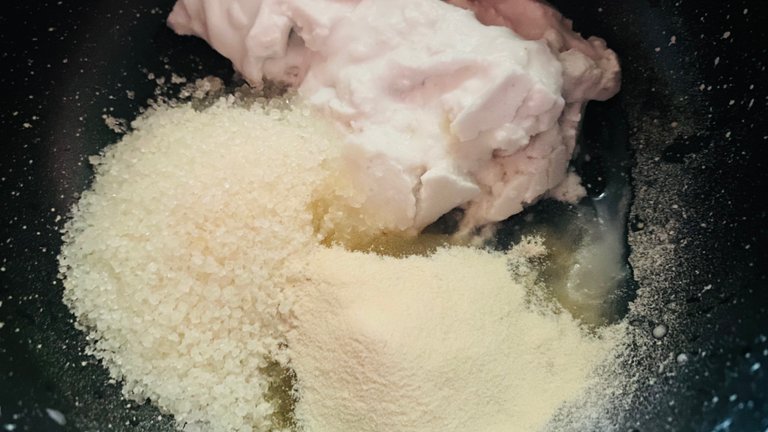 ---
---
---
2.
Mix well with butterfly pea tea. After mixing well without visible lumps, then you can start the fire.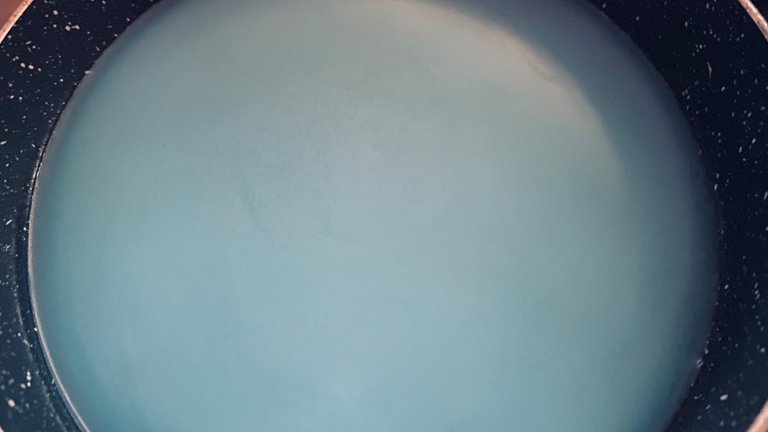 ---
---
---
3.
Cook until the pudding mixture boils, while continuing to stir. Watch for bubbles to appear on the surface of the pudding mixture to make sure they are completely boiling. If they don't boil, they will fail to set into a jelly-textured pudding.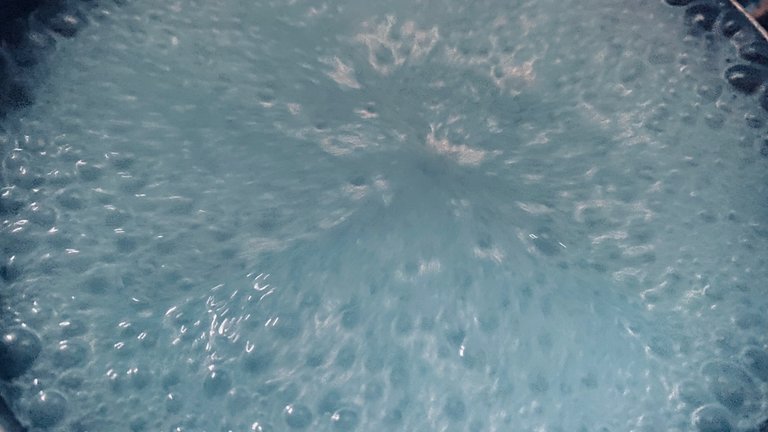 ---
---
---
4.
After boiling, turn off the heat and stir briefly to remove the hot steam. Then transfer to the desired molds.
---
---
---
Pudding in a Glass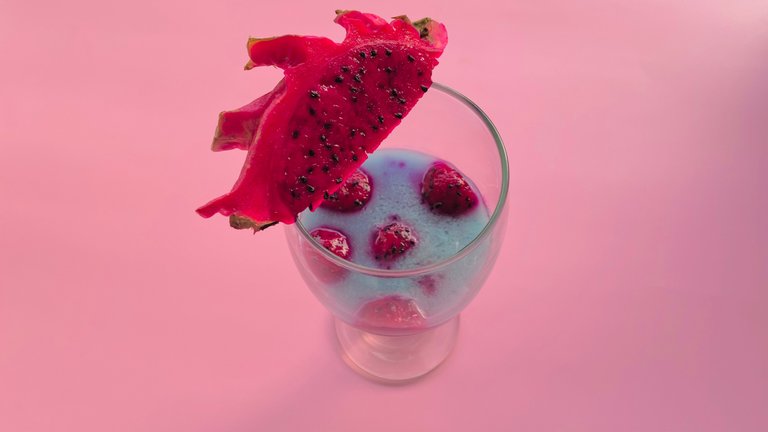 First, I used a glass to serve the pudding. I arranged several pieces of dragon fruit in a serving glass.
Then I added the blue pudding carefully so as not to damage the pieces of dragon fruit that had been arranged in the serving glass.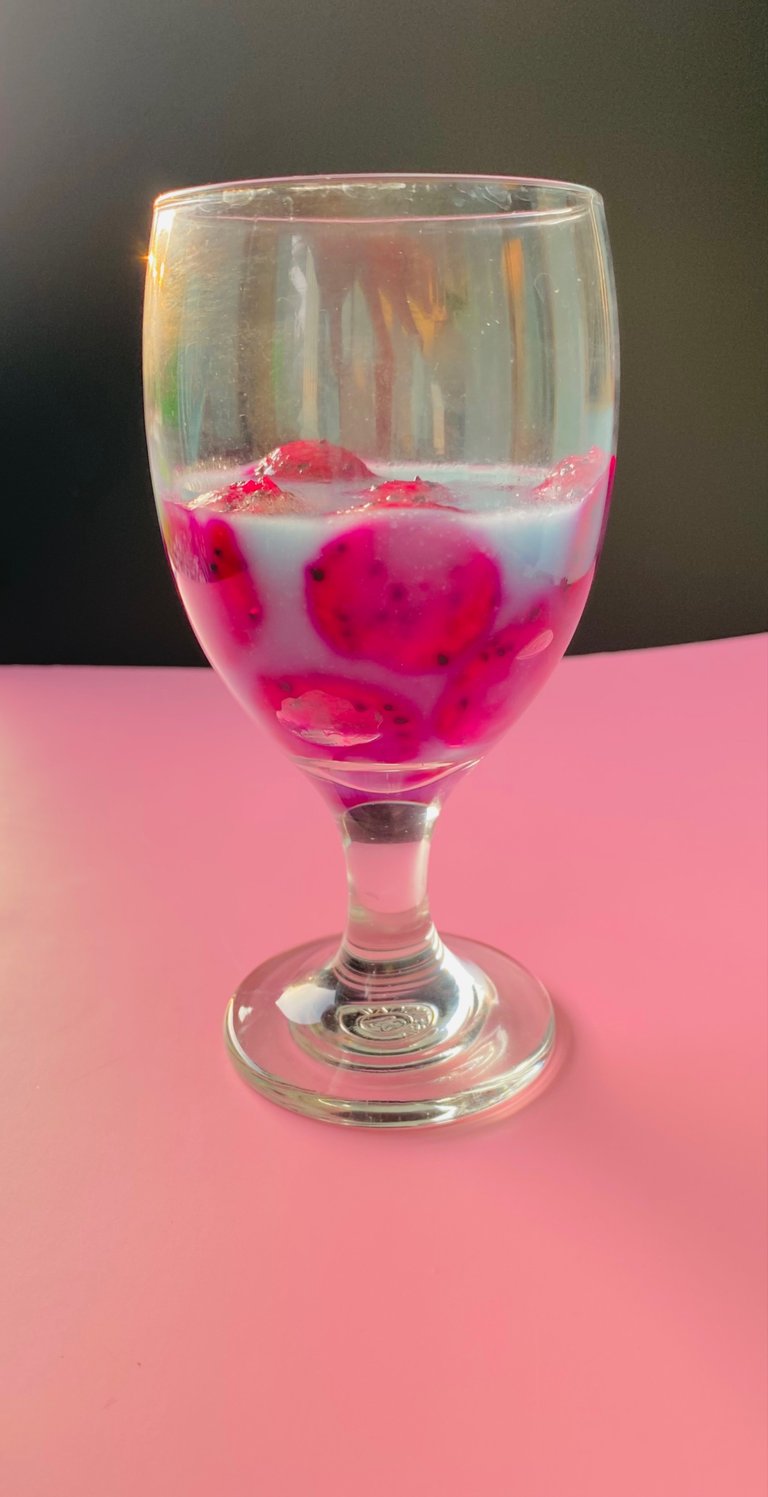 ---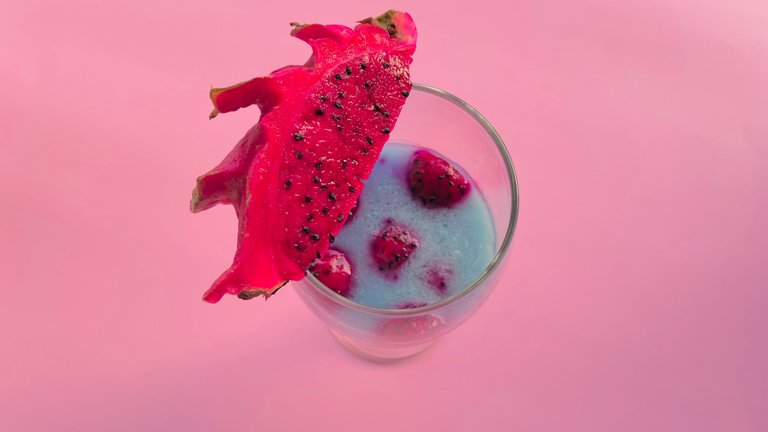 ---
---
---
Let cool to room temperature, then refrigerate before serving. The result really blew me away. It makes for a beautiful color combination.
---
---
---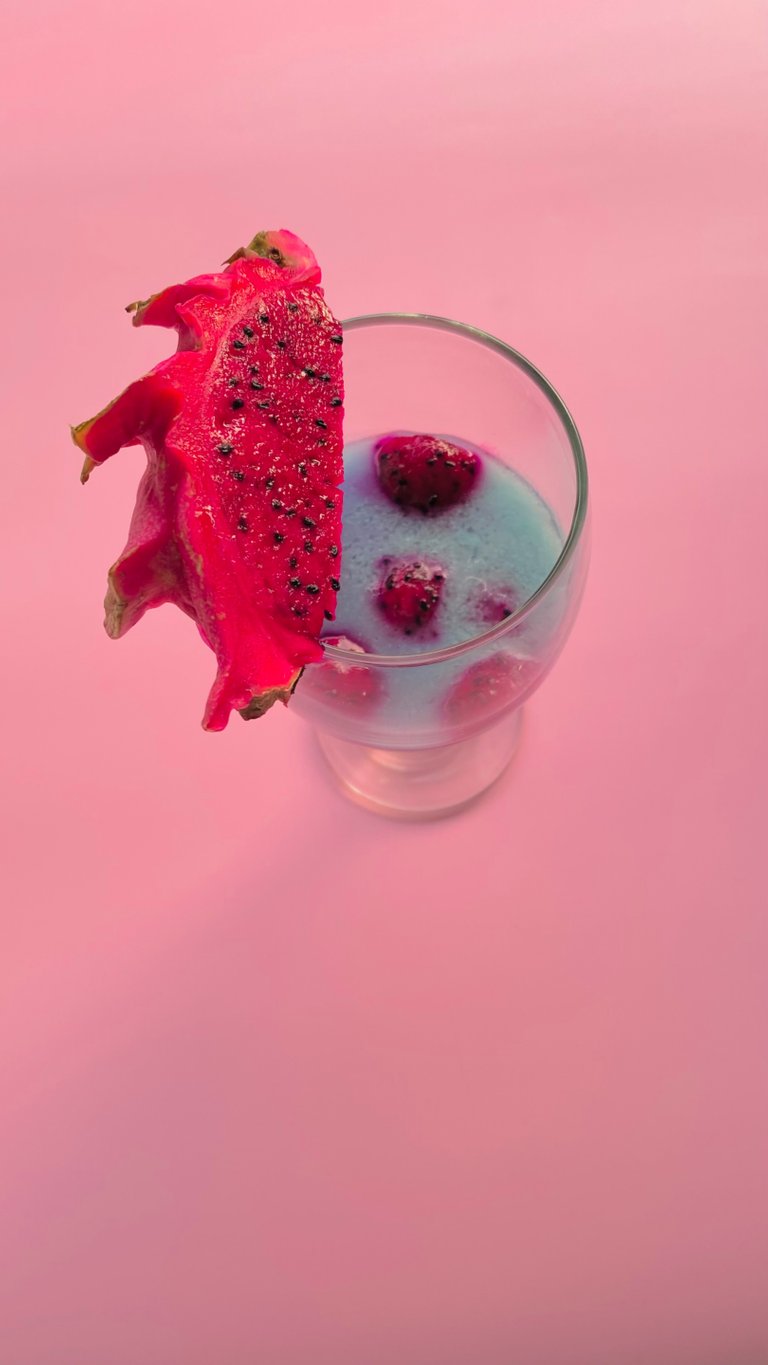 ---
---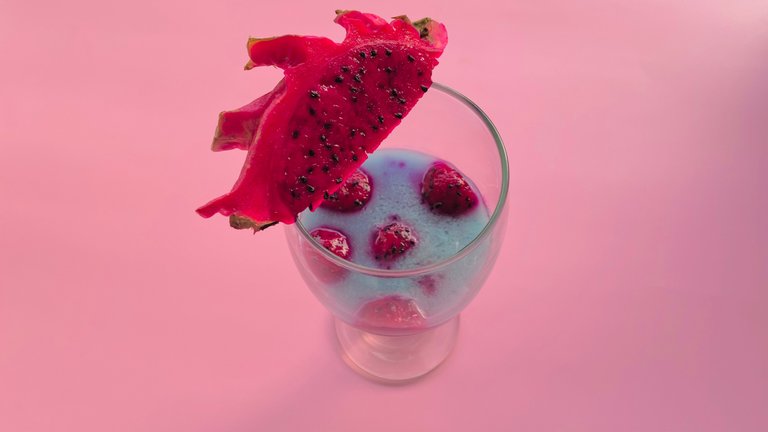 Do you like the result of pudding served in a glass? I saw the uniqueness of the pudding in this glass. The way to serve the pudding with serving glasses is also simpler which makes it easier for people who eat to have cleaner hands.
---
---
---
Other Pudding Forms
I made another pudding mix. At first, I put pieces of fresh dragon fruit into the molds.
Then I poured the blue pudding into the molds filled with pieces of dragon fruit. The result is also a more beautiful color gradation.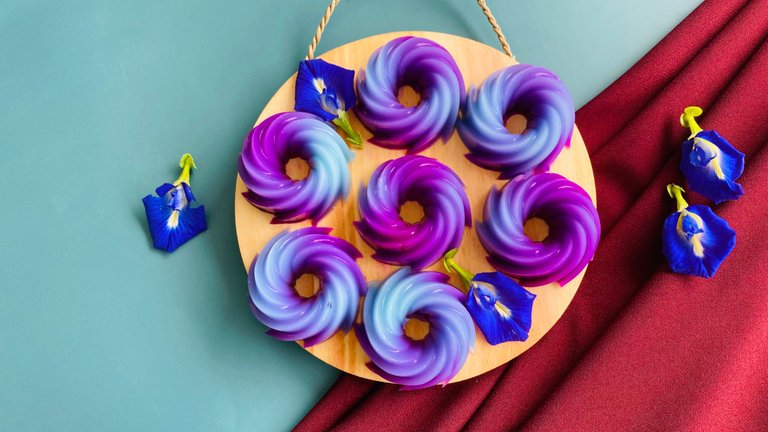 ---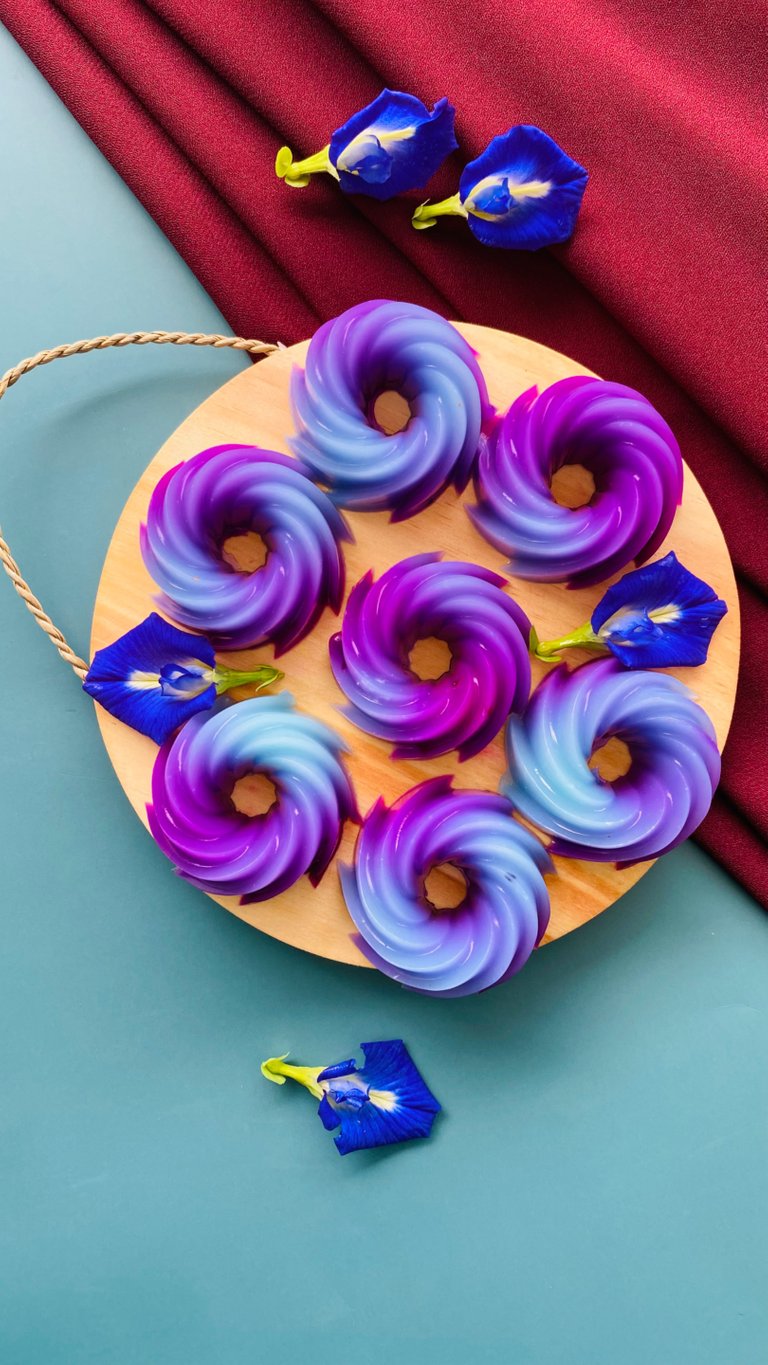 ---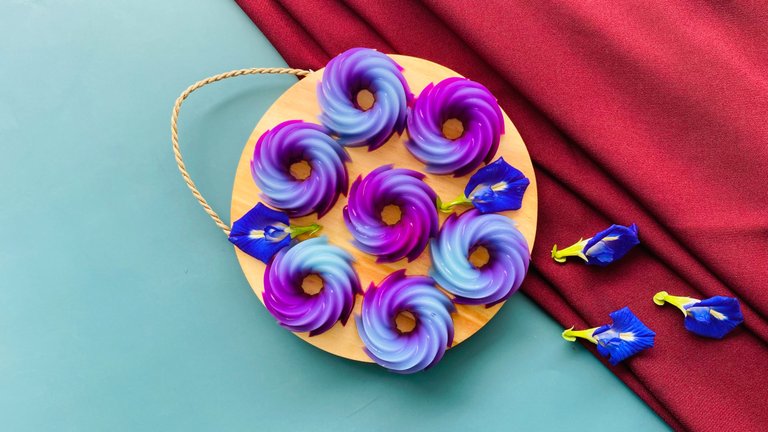 ---
---
---
Which pudding do you prefer? Served by the glass, or with the molds? For me, I can't choose both because they are equally beautiful. ❤️ Until next time, Hive Lovers!
---
---
---
Thank you for reading my blog and reblog if you want my blog this time worthy of reading by others.
All pictures were taken using iPhone 11.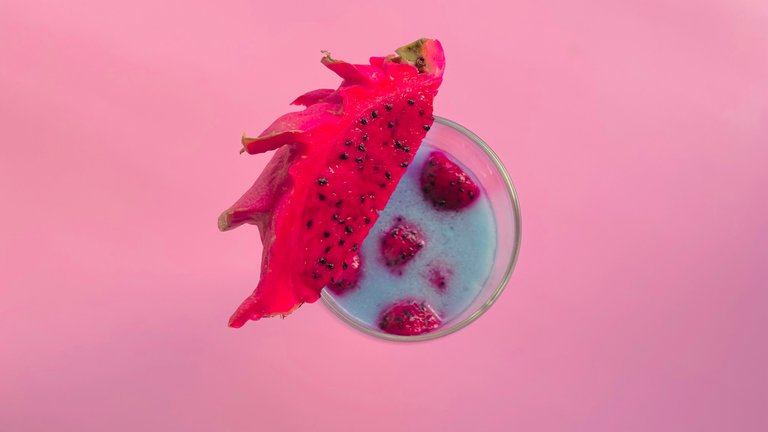 ---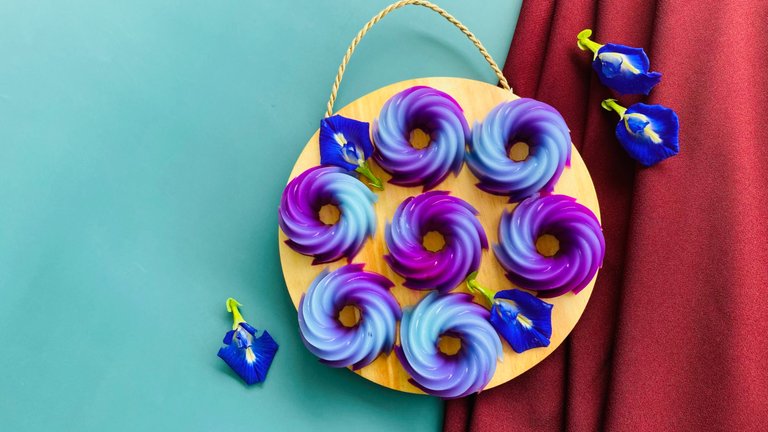 ---
---
---
---
Best Regards,
Anggrek Lestari
---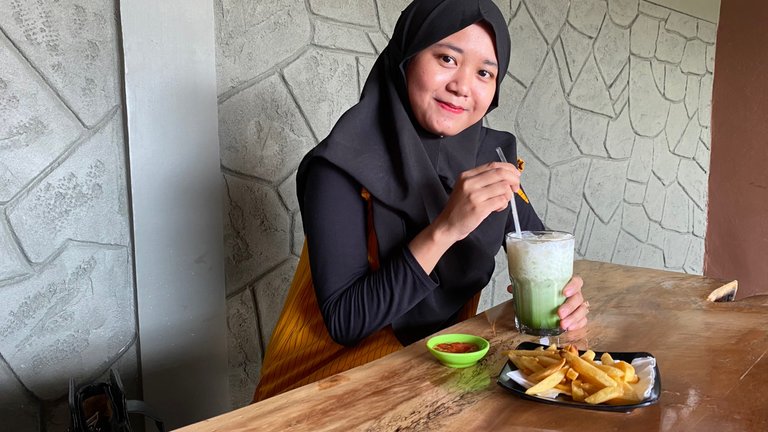 Who is Anggrek Lestari?
Anggrek Lestari is an Indonesian fiction writer who has published two major books. Now She is a full-time content creator. She has a goal to share life, poem, and food content that makes others happy and can get inspiration.
---
Contact Person: [email protected]
Discord: anggreklestari#3009
---
---
---