Kama Hotel: The Cheapest One With Unique Designs

---
A hotel is not just a room to sleep in. Although, sometimes we look for a hotel just for a place to sleep, rest while on a stopover to another destination.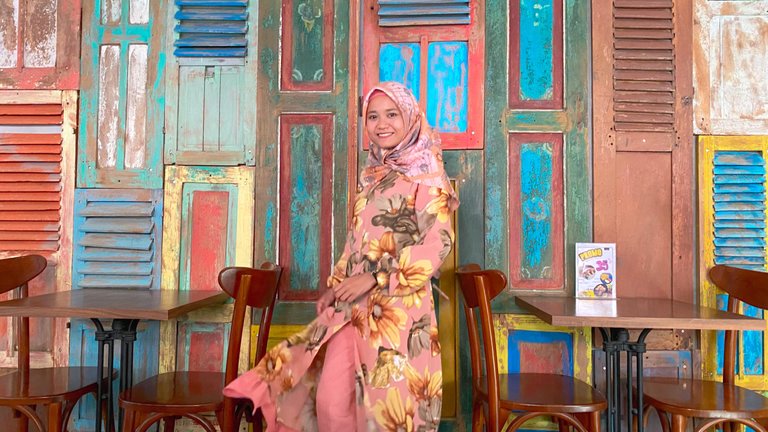 We want to feel comfortable and not bored while in it. So, a unique design can help us to experience new exciting experiences.
---
This time I will recommend a 2-star hotel that is the cheapest but can make the atmosphere of the stay more memorable.
KAMA HOTEL is a two-star hotel with costs per room per night starting from IDR250,000-300,000 / USD17-20.
---
---
KAMA HOTEL WITH UNIQUE DESIGNS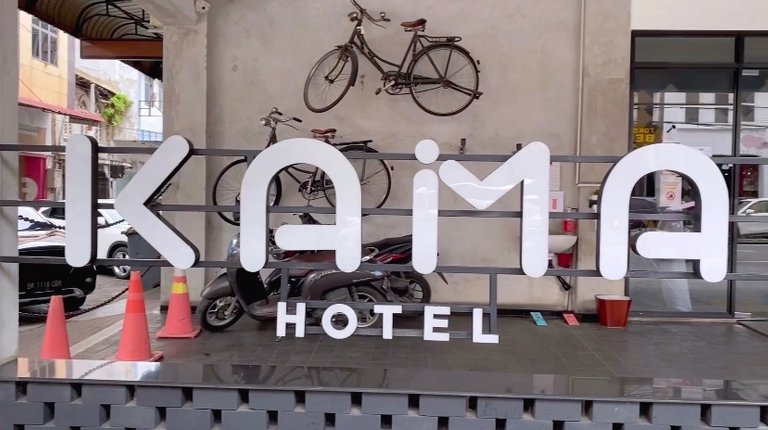 There is the most interesting thing in this hotel. At first glance, this place looks like a restaurant. In fact, this restaurant is part of the hotel itself which is open to the public who do not book a room at the hotel.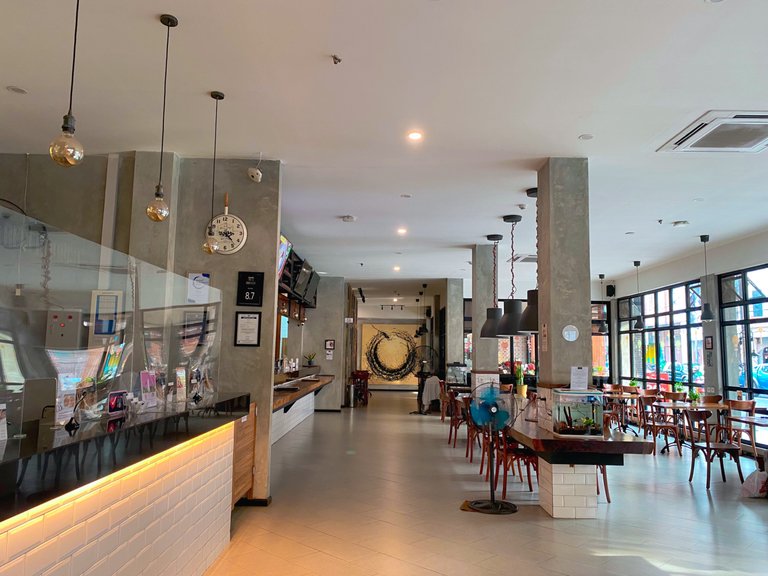 The hotel lobby which also functions as a restaurant has a variety of unique designs. It is very fun and can relieve our fatigue.
So before going to my room to rest, I decided to have lunch after checking in, then made a video around the lobby.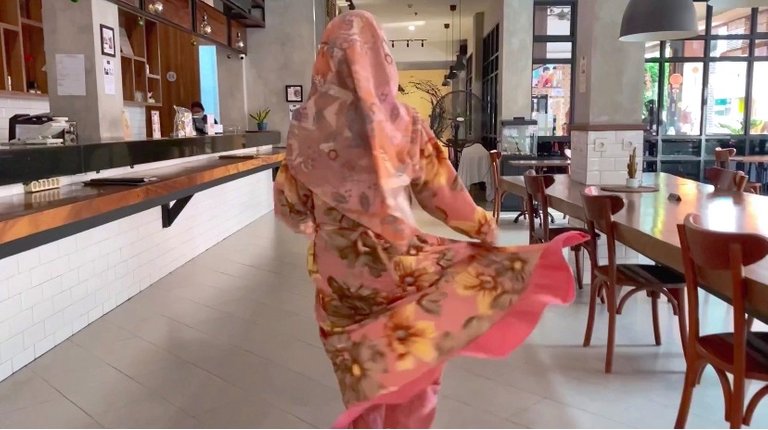 ---
---
Lobby Area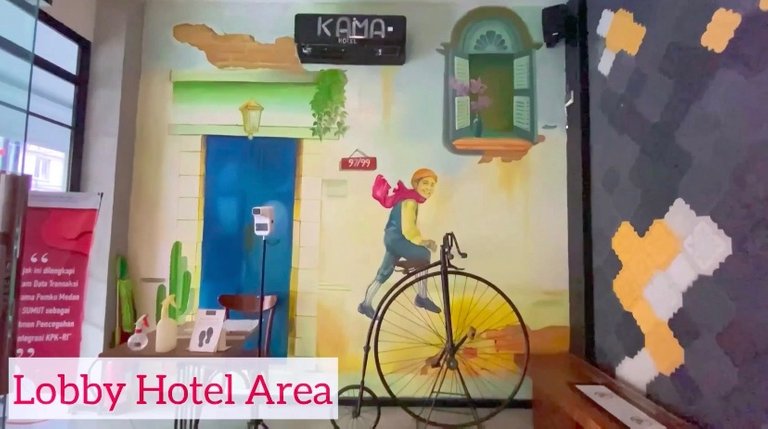 The interior design applies a combination of industrial design, minimalism, rustic, and traditional one. We can see many irons, metal compositions for industrial design components, and many wooden elements for more traditional and rustic concepts.
Space is a matter. At KAMA HOTEL, they try to make a limited space attractive with colorful and neutral colors.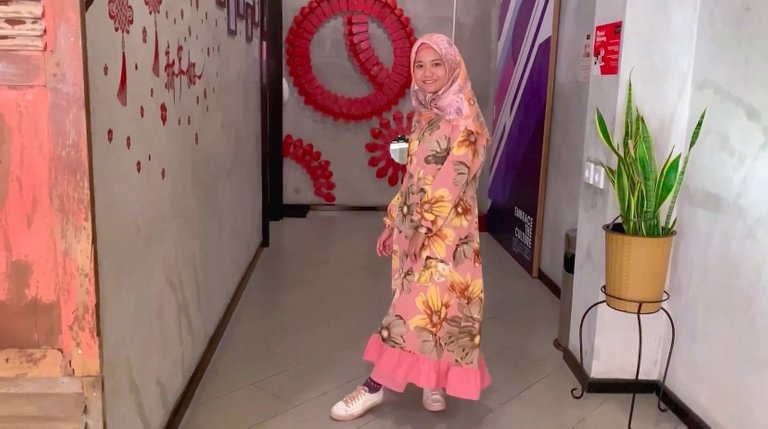 For the colorful part, they applied it to the wallpaper of the room, as well as the walls, and used art on the walls.
---
---
---
There is one part of the room leading to the elevator, there is a design of colorful windows. This is a spot that is often reviewed by visitors.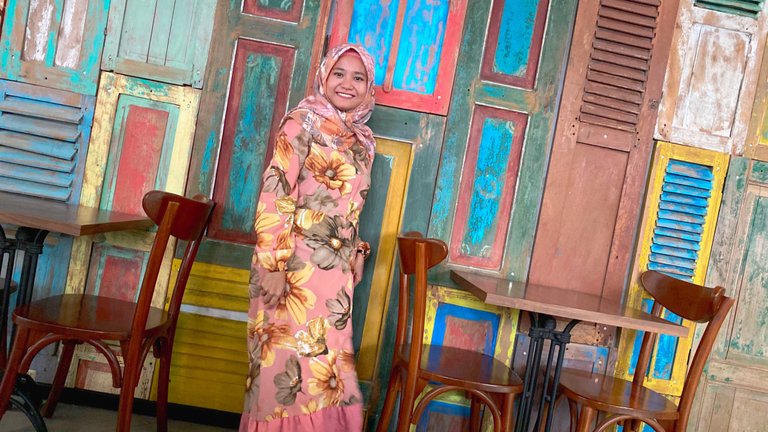 I also like this colorful window spot. It is very charming as my photo background.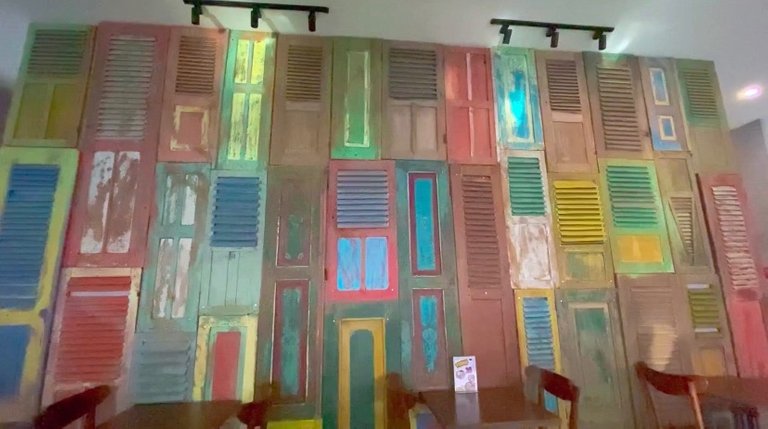 ---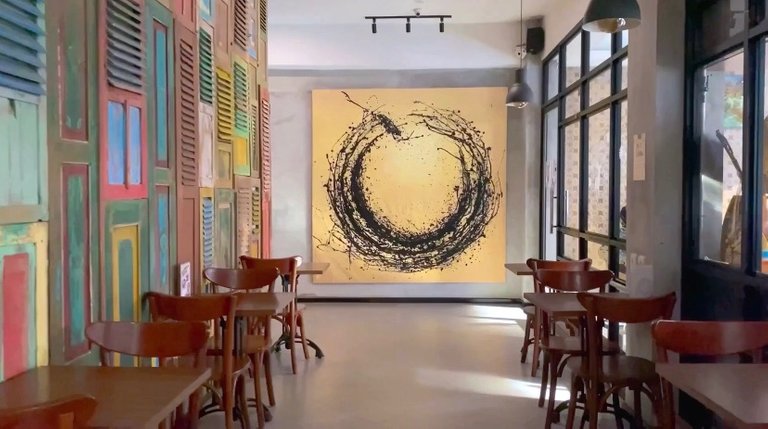 ---
There are also paintings and art on the walls that enhance the cheerful mood so as not to be boring in the overall space of the hotel.
---
---
---
Room Design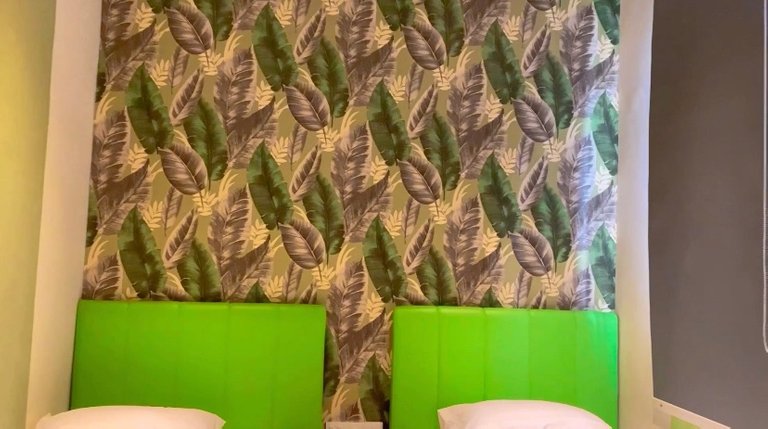 There is nothing special about this room. Because this hotel is only intended to just stop and rest, not for staycation purposes. So we can't expect much.
The bedroom design is very simple and minimalist. There are tropical-themed wallpapers and holiday vibes.
---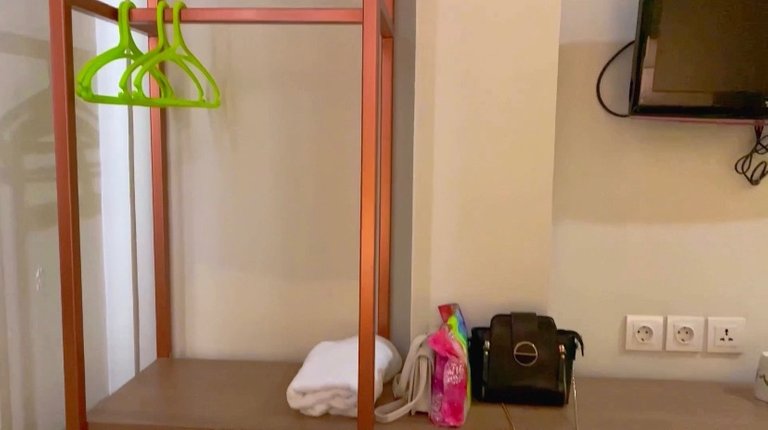 ---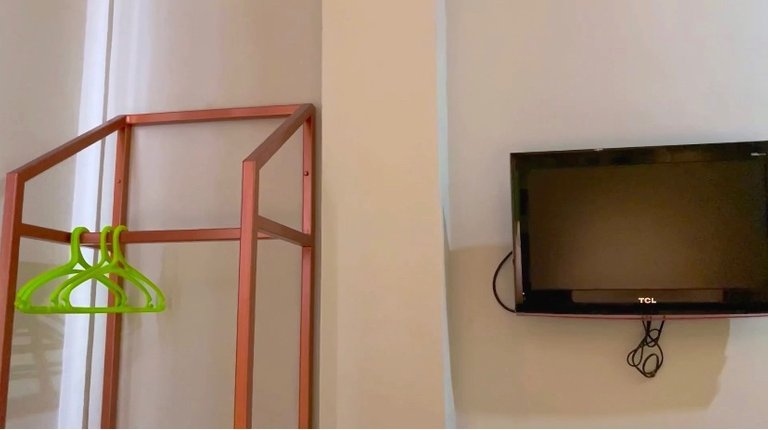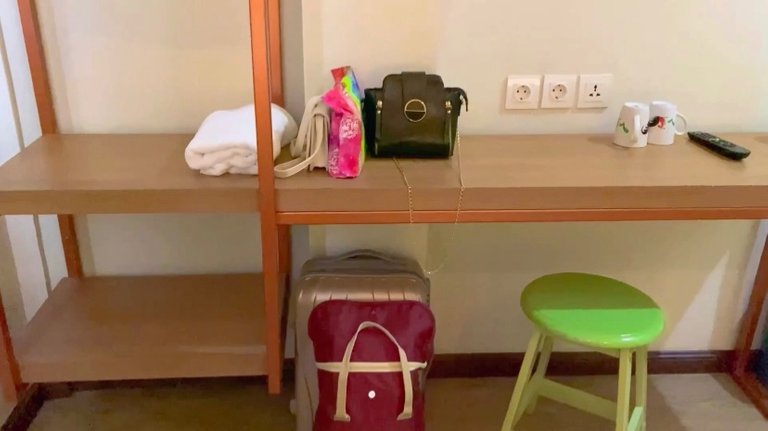 ---
For the organizer of goods, blends with the workbench to save space.
Likewise for the bathroom, only a small one, with simple function but nice. No problem with that.
---
---
Room Views
---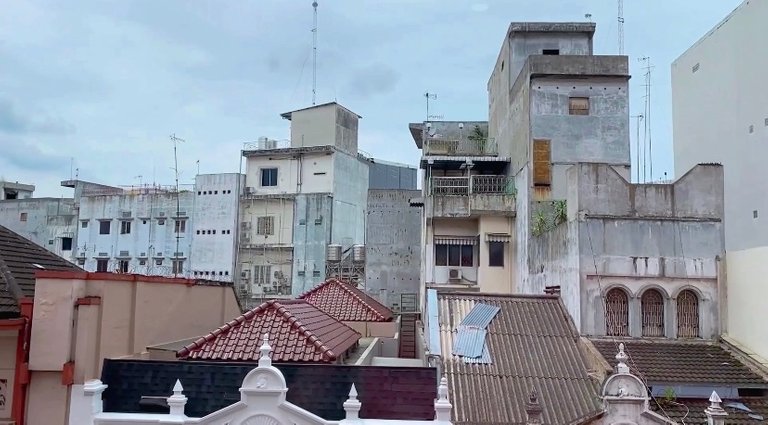 ---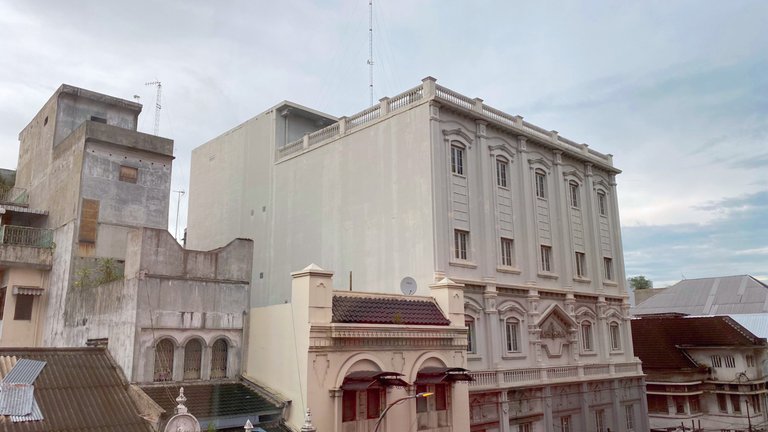 ---
For the view from the hotel room, it wasn't too disappointing for the price we paid. Visitors will be treated to views of old buildings, as well as a legendary restaurant in the city of Medan, "TIP TOP RESTAURANT".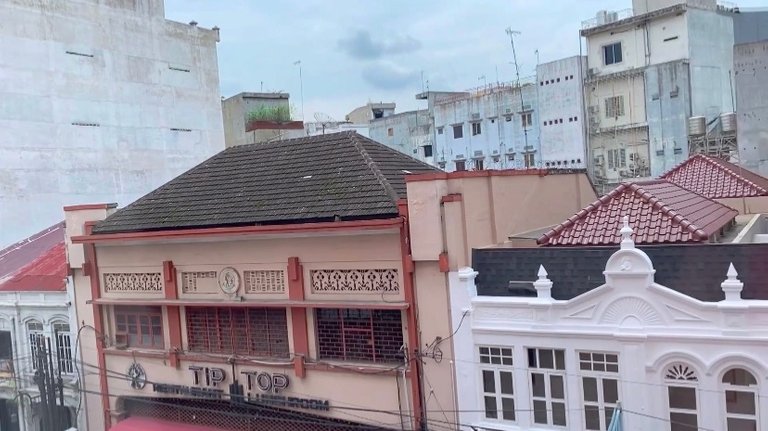 ---
---
BONUS
Free breakfast, with a cup of coffee/tea. Available for two people per room. We can choose food including toasts, noodles, or fried rice.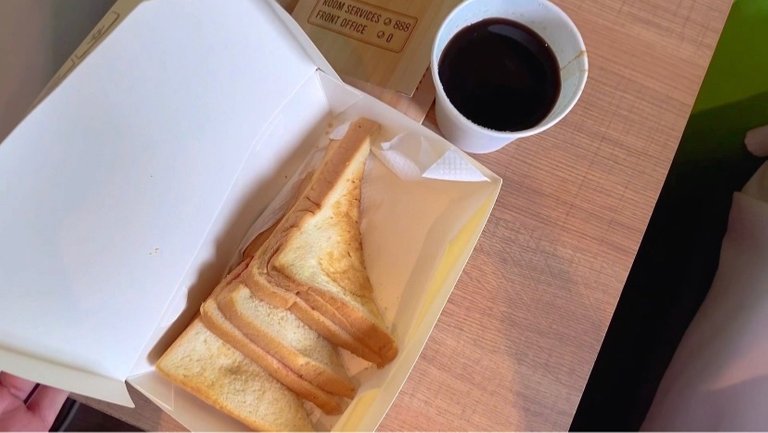 Breakfast while enjoying the old-style buildings with the sound of swallows is a good moment for me at this hotel.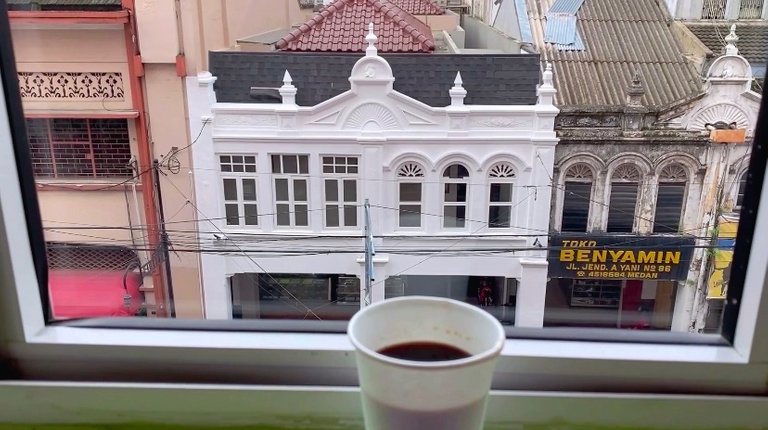 ---
---
By paying USD17, overall I am very satisfied with the service at KAMA HOTEL. The officers are friendly and also we can relax at the Kama Restaurant which is in the hotel lobby, with affordable food and beverages prices.
From KAMA HOTEL, we can walk to the heart of Medan City. This is a recommended hotel if we need a place to rest one night while on a business trip.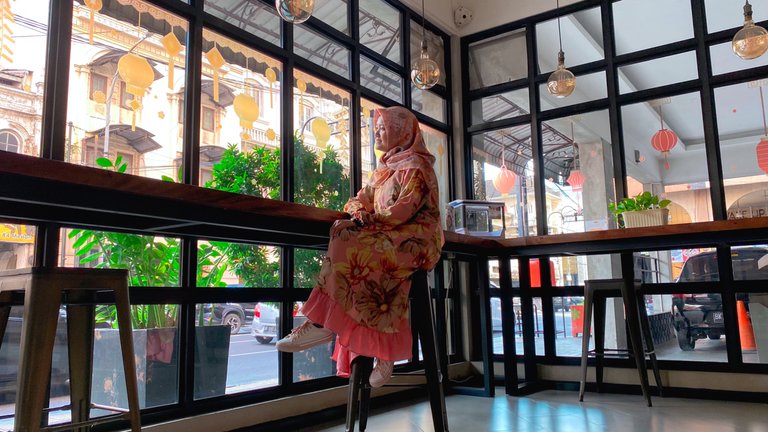 ---
Camera: iPhone 11
Editing: Inshot Apps
Music: Aerohead-Haven (Freecopyright)
---
---
---
Thank you for watching my vlog and reblog if you want my blog this time worthy of reading and watching by others.
---
---
---
Best Regards,
Anggrek Lestari
---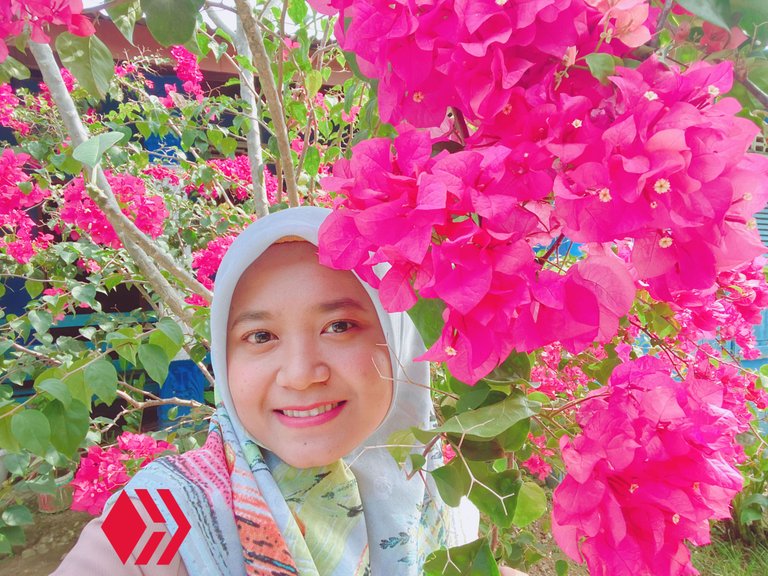 Who is Anggrek Lestari?
Anggrek Lestari is an Indonesian fiction writer who has published two major books. Now She is a full-time content creator. She has a goal to share life, poem, food content that makes others happy and can get inspiration.
Make sure you follow her blog as well for some interesting discussions about life other than food.
If you need a copywriter for your projects, Anggrek Lestari will be ready to help you.
Contact Person: [email protected]
Discord: anggreklestari#3009
---
▶️ 3Speak
---
---