Spring Rolls That Make Me Drool
The sensation of fried food is so delicious. Although it should not be overdone, the temptation of fried food seems to be one of the guilty pleasures that is hard to miss.
---
My Family's Favorite Spring Rolls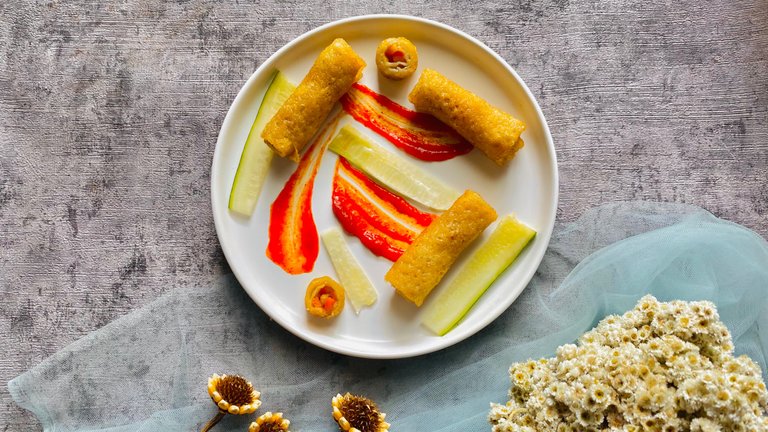 ---
---
---
Snacks served by frying are indeed quite popular among the people in my area. It's not without reason. Serving food by frying will add to the smoky sensation which really helps the food to be delicious. Especially for people who only have simple food ingredients, fried foods can multiply the enjoyment of these foods. Do you agree with that?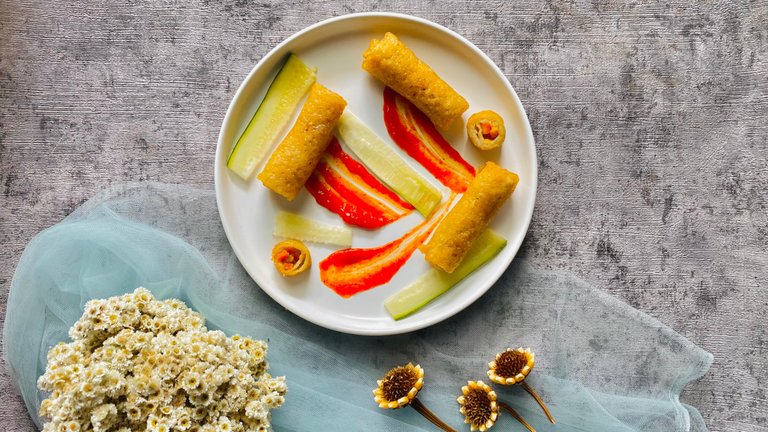 ---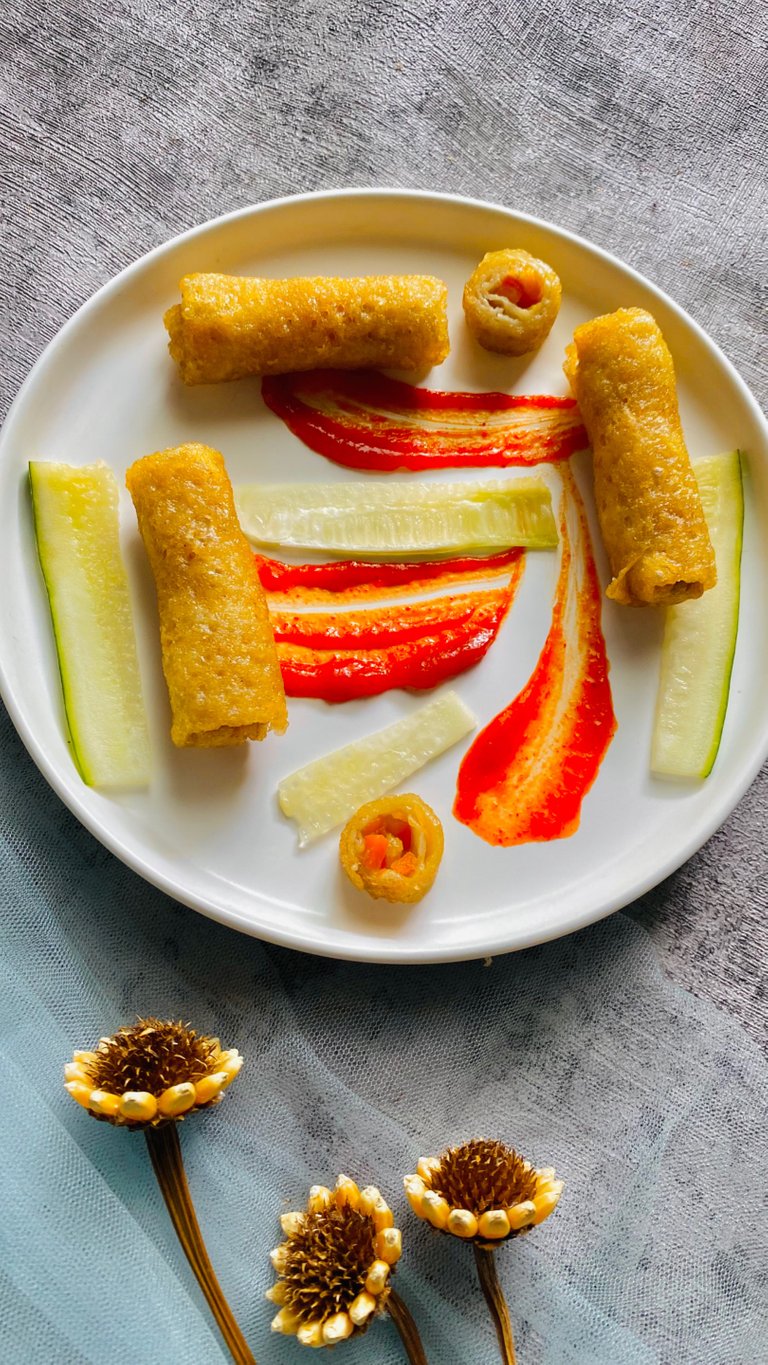 Although the use of deep frying cooking oil is considered to have many negative effects on health, occasionally fried food is worth eating. Remember, just don't overdo it.
---
---
---
INSTANT SPRING ROLLS
Snacks served by the deep-frying method are spring rolls. Because it is quite popular, including street food vendors, we will find a lot of instant products for these spring rolls.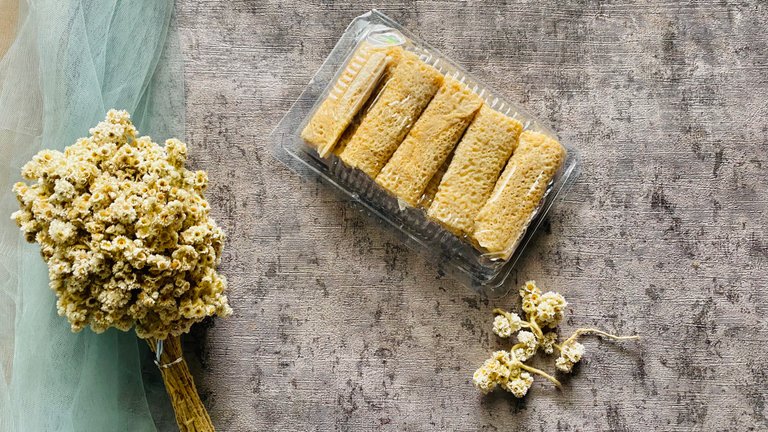 I have bought a pack of instant spring rolls. This is actually quite time-saving, rather than me making my own spring rolls at home from the beginning of making the wrapping skin, to the filling.
Actually, this instant product is not what I wanted to buy. But when I was shopping at a traditional warung I saw instant spring rolls, I decided to buy one. Incidentally, I haven't eaten spring rolls in a long time.
---
---
---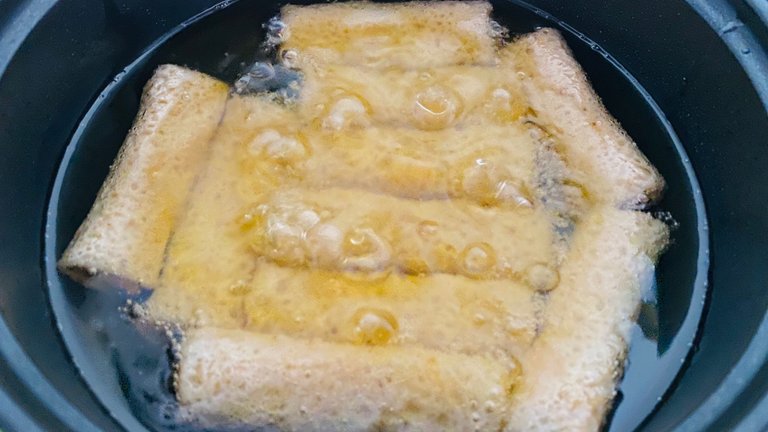 ---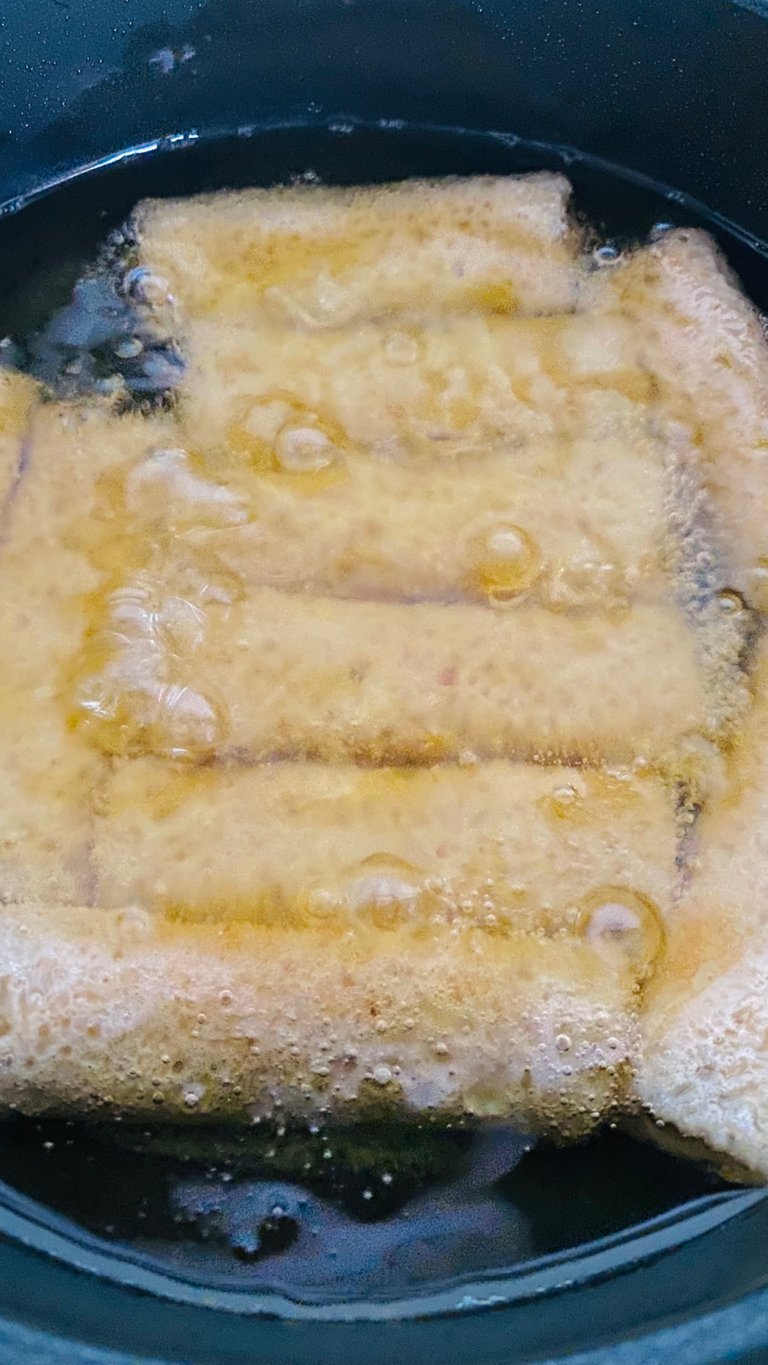 I just need to fry these instant spring rolls. But I need to be careful because it turns out that this instant product is very easy to damage, and the skin on the wrapping is quite easy to tear.
There are some broken spring rolls. Oh, that's really unfortunate. But that's okay. Even if it's broken, I can still eat it.
---
---
---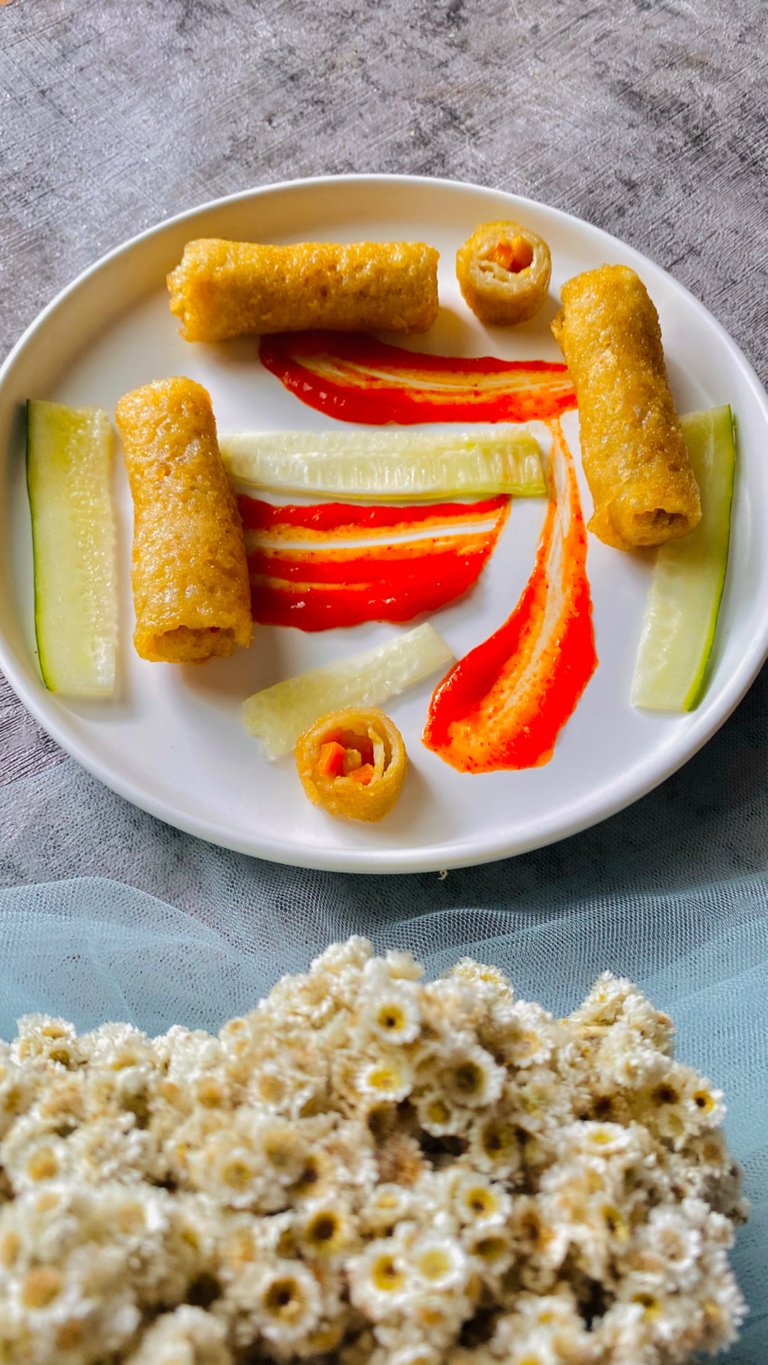 PLATING
After I set aside the fried spring rolls, I also prepared other ingredients to be served on one serving plate. I use cucumber and spicy sauce as a garnish.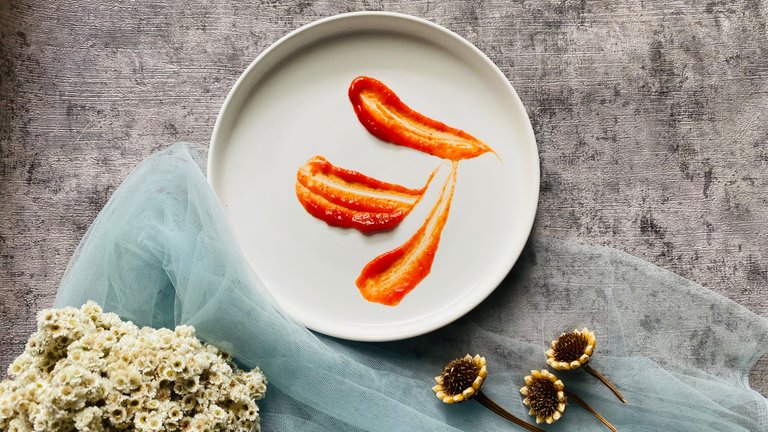 For the spicy sauce, I randomly formed the sauces according to what my mind wanted at the time.
---
After forming the sauce on a serving plate, I added the cucumber slices I had sliced ​​thinly before.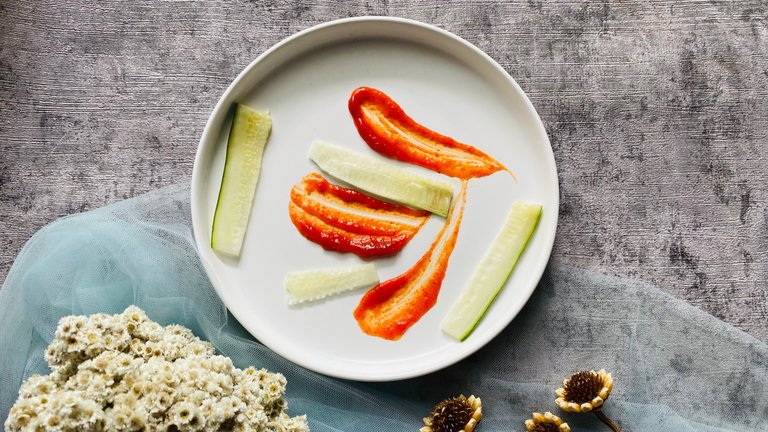 ---
---
---
---
In the final step, I add spring rolls randomly too. It looks so tempting, right? Do you like the final result of the spring rolls photography that I share with you?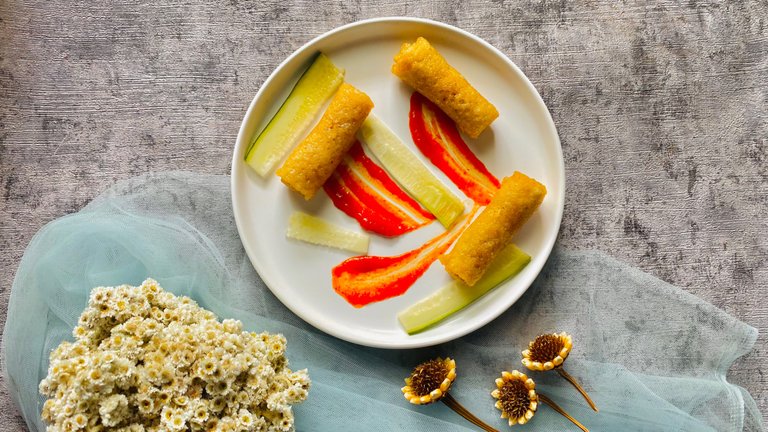 ---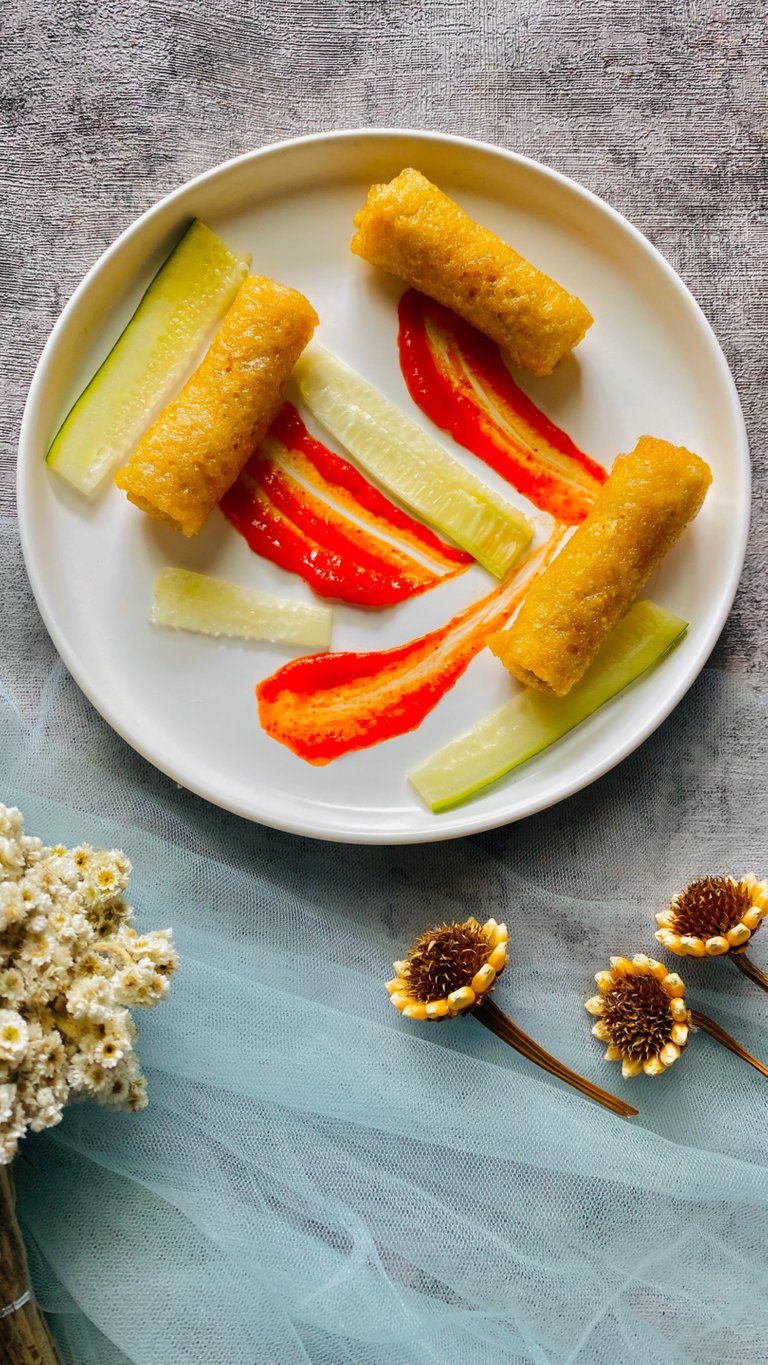 ---
---
---
I hope you guys get some new inspiration from my food blog this time, and until next on my food blog, HIVE LOVERS!
---
---
---
Thank you for reading my blog and reblog if you want my blog this time worthy of reading by others.
All pictures were taken using iPhone 11.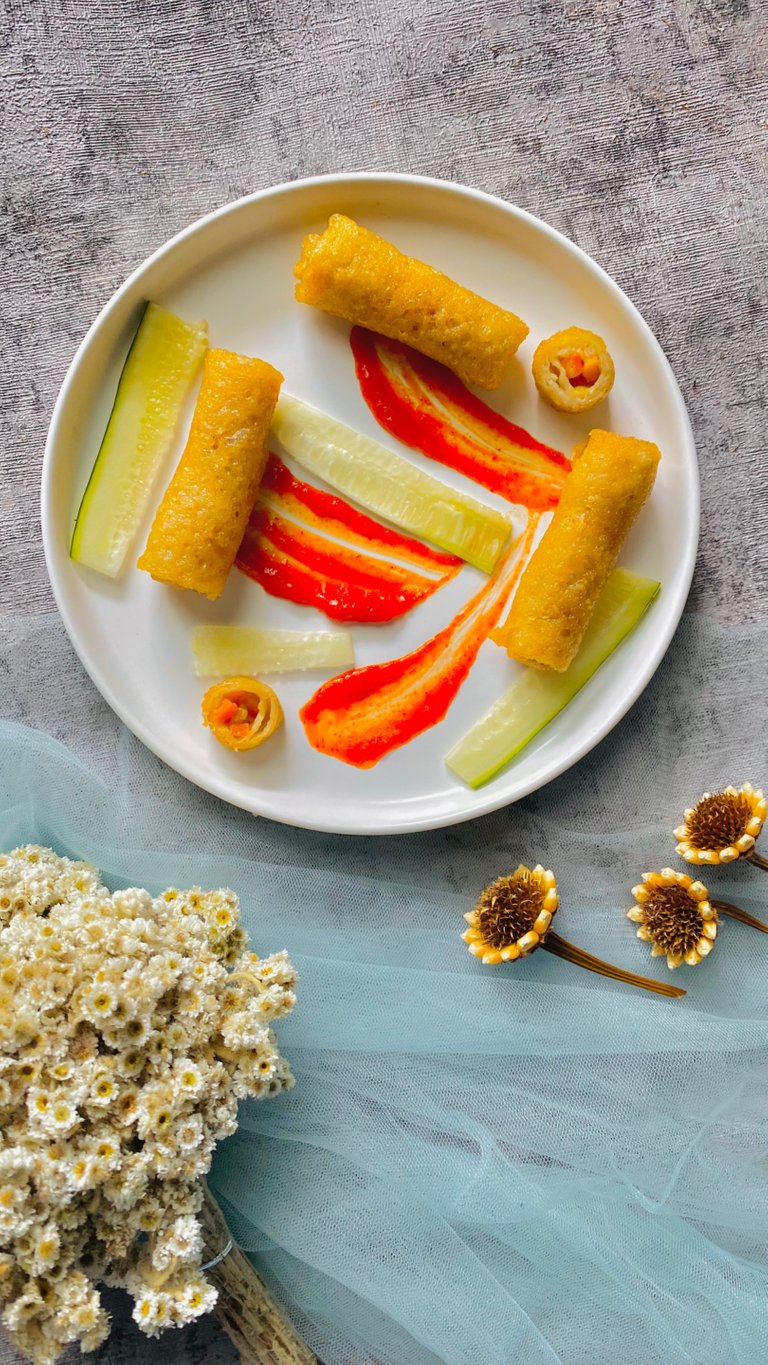 ---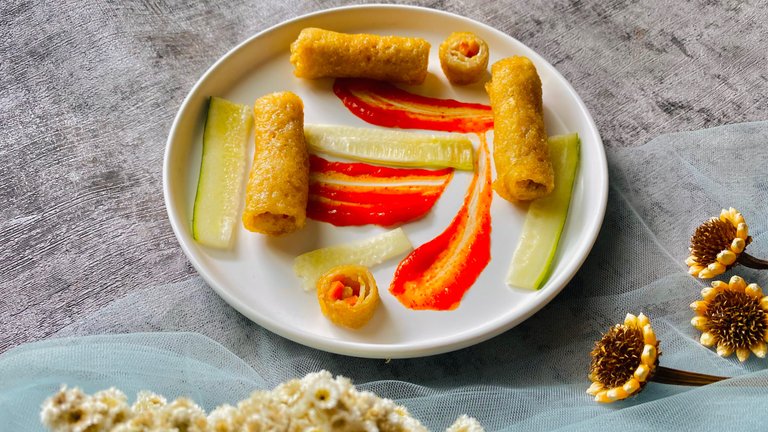 ---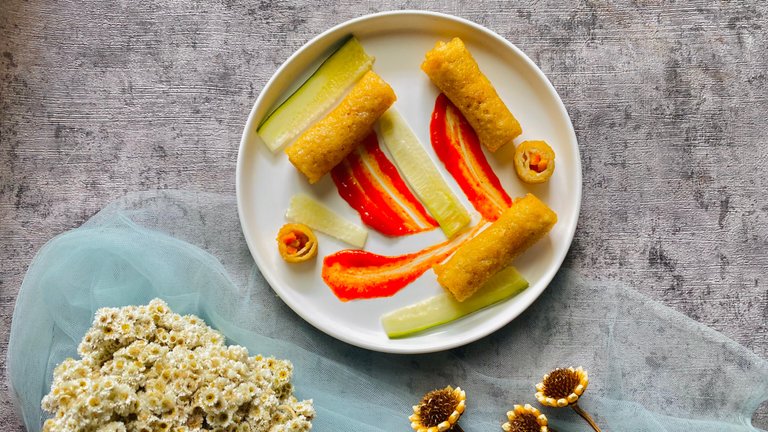 ---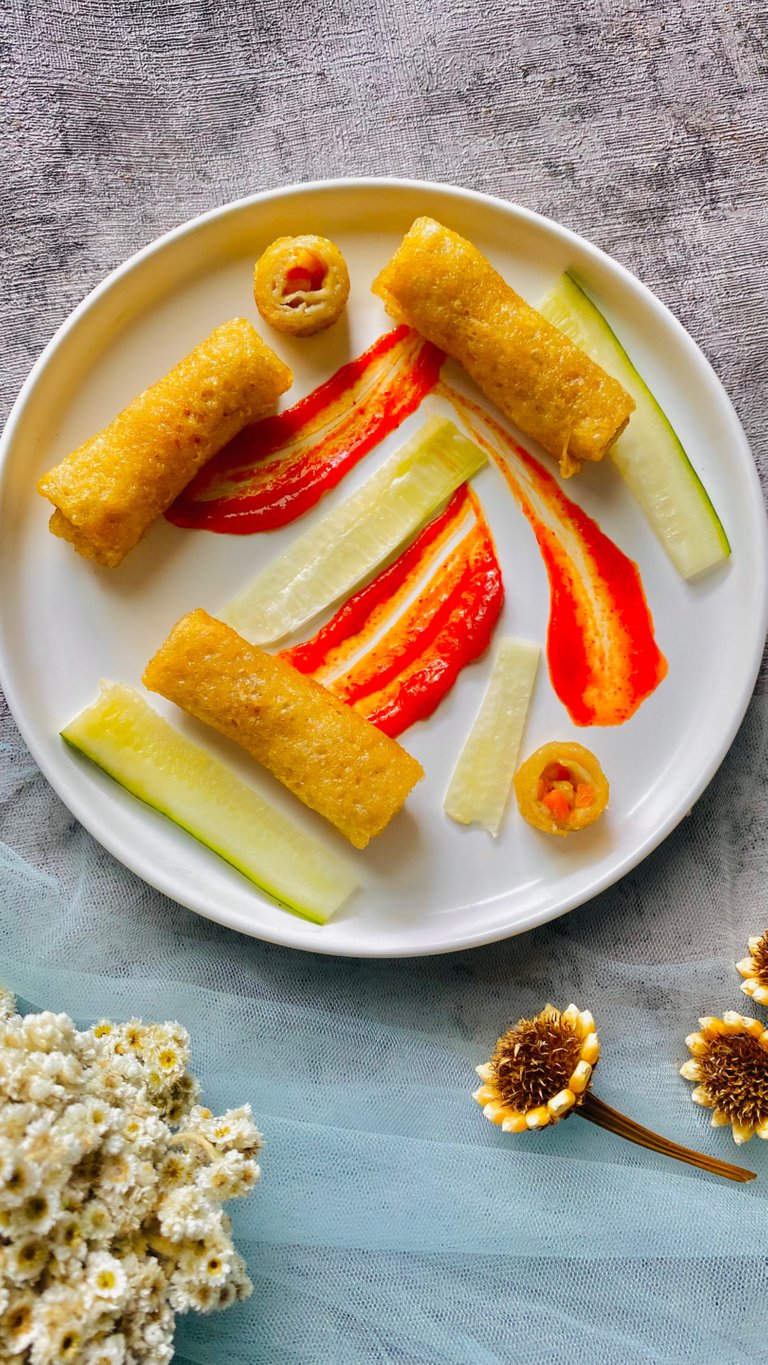 ---
---
---
---
Best Regards,
Anggrek Lestari
---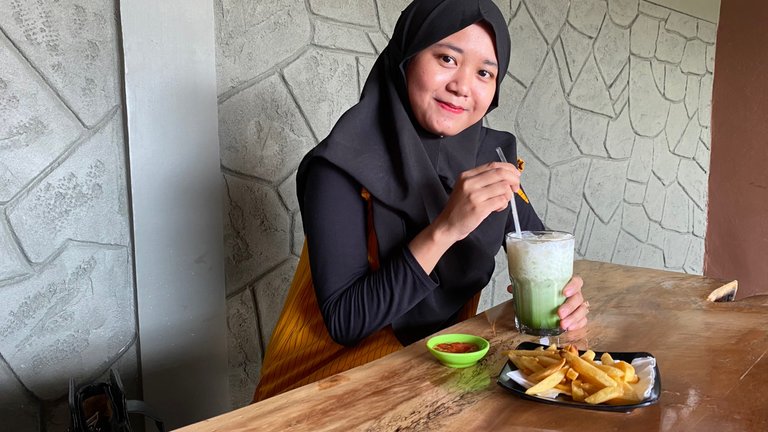 Who is Anggrek Lestari?
Anggrek Lestari is an Indonesian fiction writer who has published two major books. Now She is a full-time content creator. She has a goal to share life, poem, and food content that makes others happy and can get inspiration.
---
Contact Person: [email protected]
Discord: anggreklestari#3009
---
---
---