Steamed Corn Cakes With Simple Ingredients
Cakes with simple ingredients are the winners for meaningful moments at home.
---
---
---
Gathering with family, and enjoying food that we make ourselves with an affordable budget, is a precious favor. Including preparing easy-to-make meals so that we save more time for quality time with loved ones.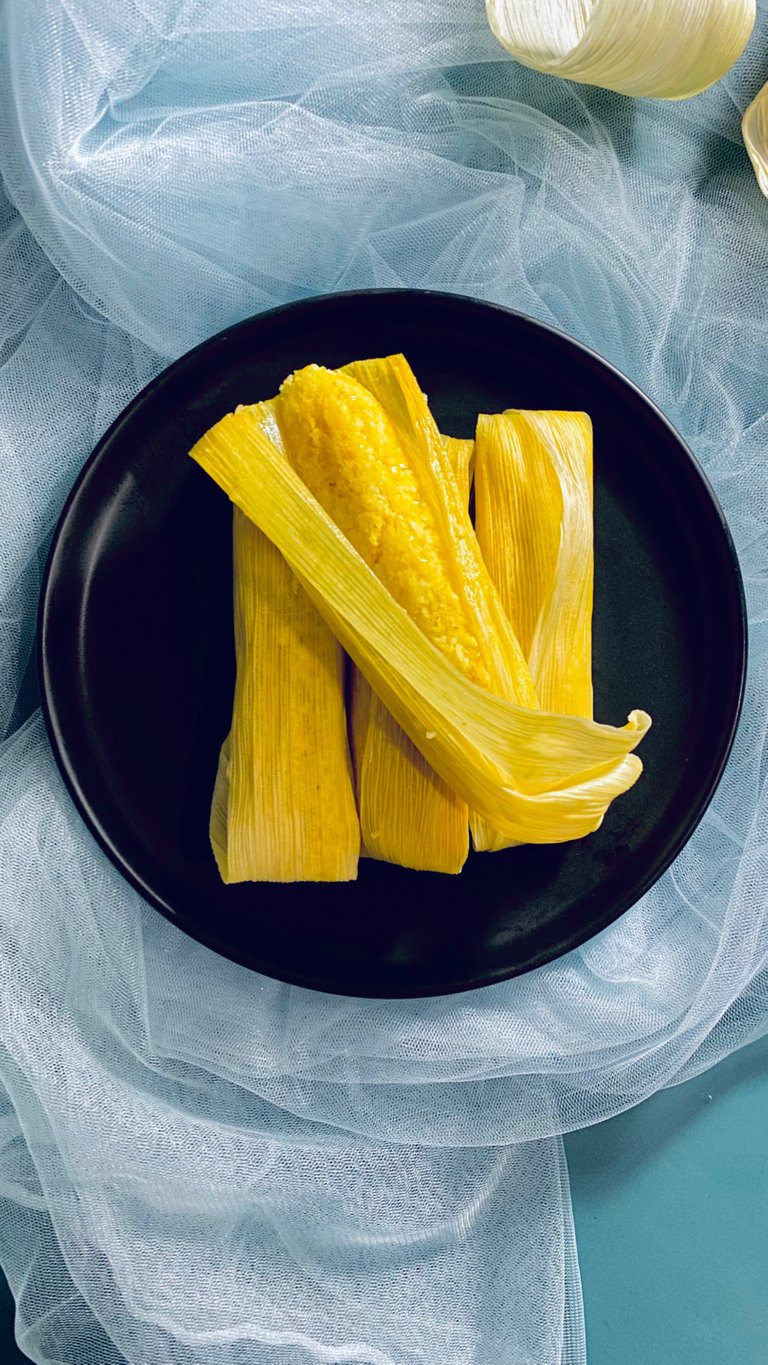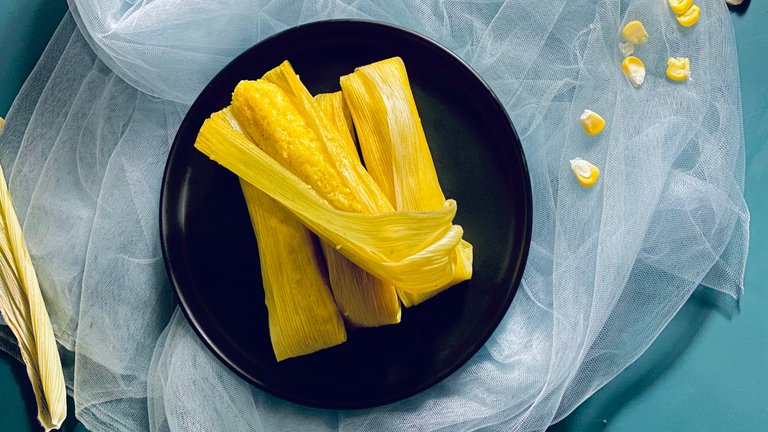 I choose cakes with simple ingredients for everyday moments with the family. I have a list of various kinds of food. So I can adjust to the situation, also the budget, or the stock of ingredients that are available at that time.
For example this time, I chose to make steamed cakes with only simple and fresh ingredients, without flour and additional ingredients that are usually found in cakes.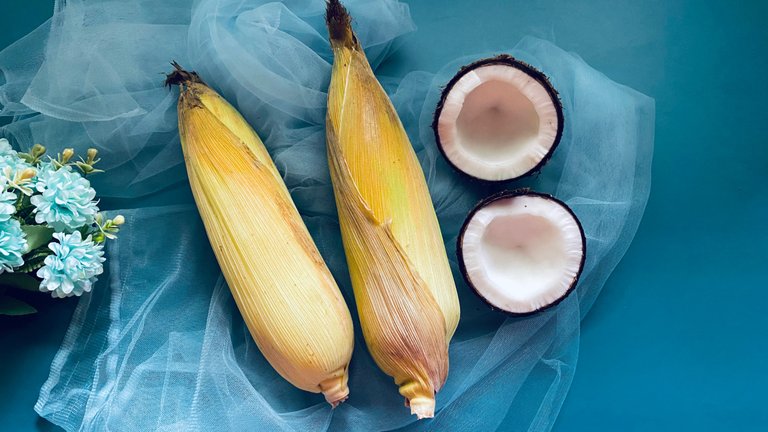 Welcome the main ingredients in my steamed cake this time. Corn and coconut! Can you imagine the smell of food that is created when the two ingredients are mixed together?
But, wait, here I'm using corn that still has the skin on. Why? Let me explain it to you.
---
---
---
CORN WITH OUTSKIN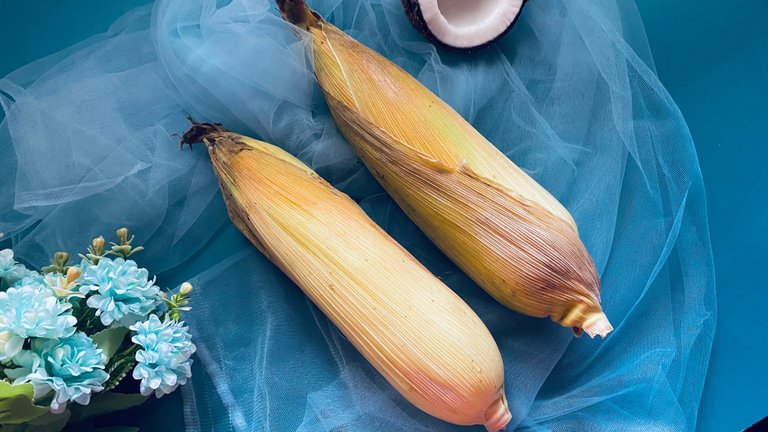 Will the corn husk be used in this recipe? The answer is yes. With the corn husks themselves, the manufacturing process saves the mold container. So we don't need a cake mold anymore to form a cake.
Then, after the cake is finished eating, you can immediately throw away the corn husk which is used to wrap the steamed cake. What is the function of the corn husks in this recipe?
---
---
---
Can I use corn without skin?
I know it's hard to find corn with husks nowadays. If you want to use skinless corn or even canned corn, I think that's fine.
It only detracts from the authentic value of the original recipe, but in no way repeats the taste.
For cake wrappers instead of corn husks, you can use other wrapping leaves, or, you can use the steamed cake molds that you usually use in your kitchen.
So, don't let problems keep you from making food that is actually easy to make. :)
---
---
---
Preparing Corn Husks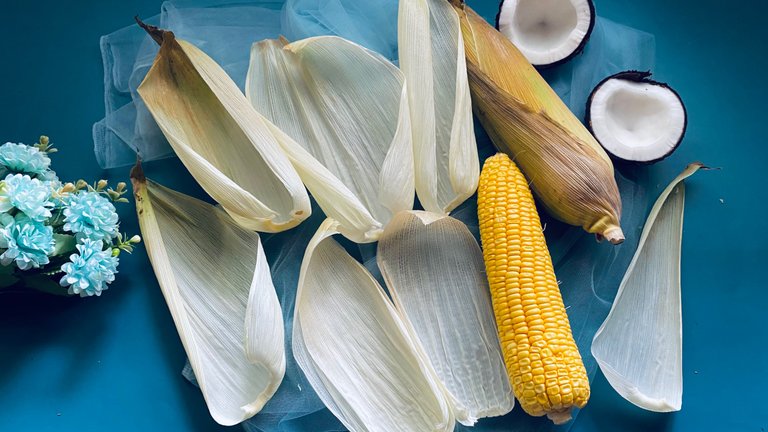 We must be careful, thorough, and patient when preparing corn husks so that they can be used as wrappers for steamed cakes. Do not let the corn husk split into small pieces because it is better if the corn husk is wide so that it can wrap the cake ingredients well.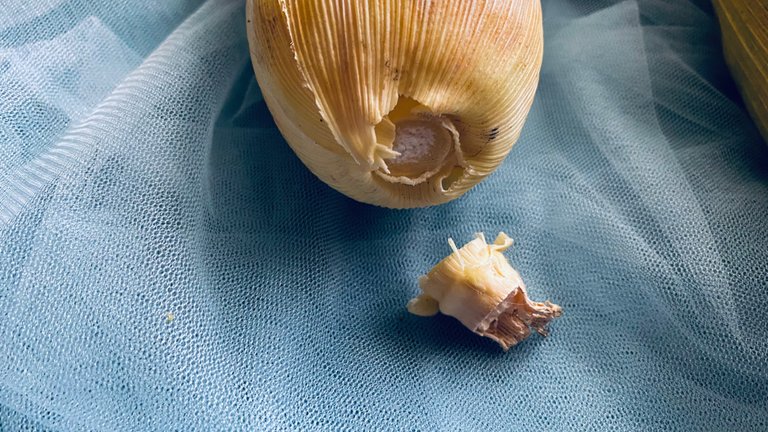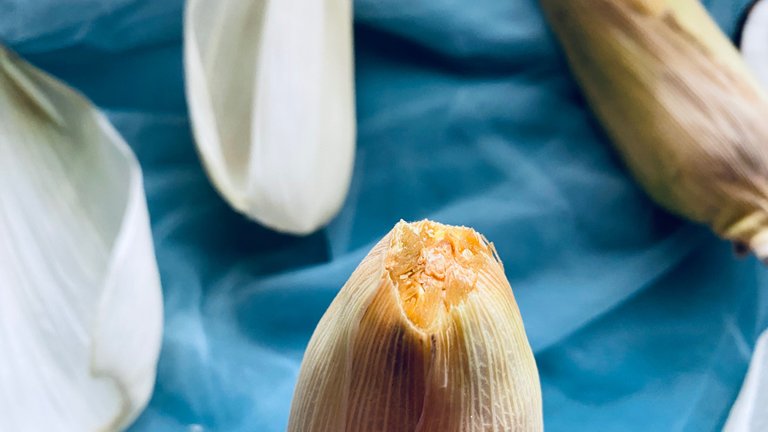 I cut off the base and ends of the corn. Then carefully remove the corn husks sheet by sheet until the last corn leaf.
Discard any badly colored corn husks. Choose corn husks that are clean and without stains, without holes caused by pests.
---
---
---
GRATED COCONUT
Coconut is the main ingredient besides corn. Here I have fresh coconut, and I have to make it into grated coconut. I use a traditional coconut grater to produce shredded coconut.
You can also use grated coconut in packages that usually have a dry texture. It doesn't matter because corn has a lot of water. So the final texture of the cake will not be a problem if you are forced to use dry grated coconut.
But, the important you have to know, grated coconut is not coconut flake. Different types because of the texture. Coconut flakes have big sizes, and grated coconut has a small and smooth texture, suitable for cake ingredients. Yeah, you will often find coconut flakes, but sorry, for this recipe you can't use coconut flakes.
---
---
---
STEAMED CORN CAKE INGREDIENTS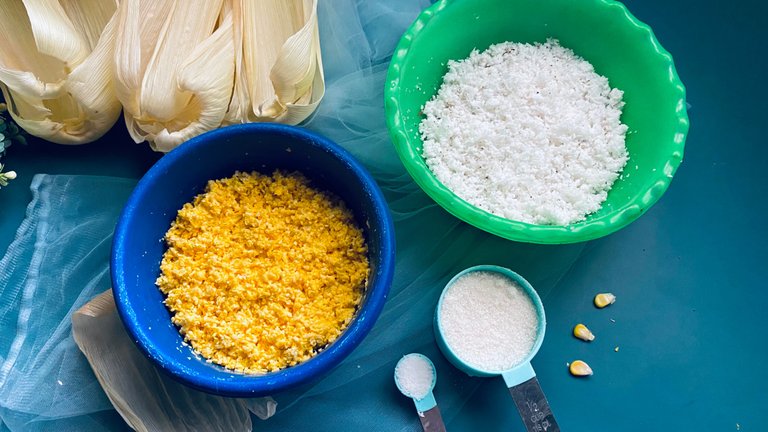 two corns, grated
one coconut, grated
a teaspoon of salt
1/2 cup sugar
Vanilla (optional)
---
---
---
COOKING INSTRUCTIONS
STEP 1
Prepare the corn husks.
---
---
---
STEP 2
---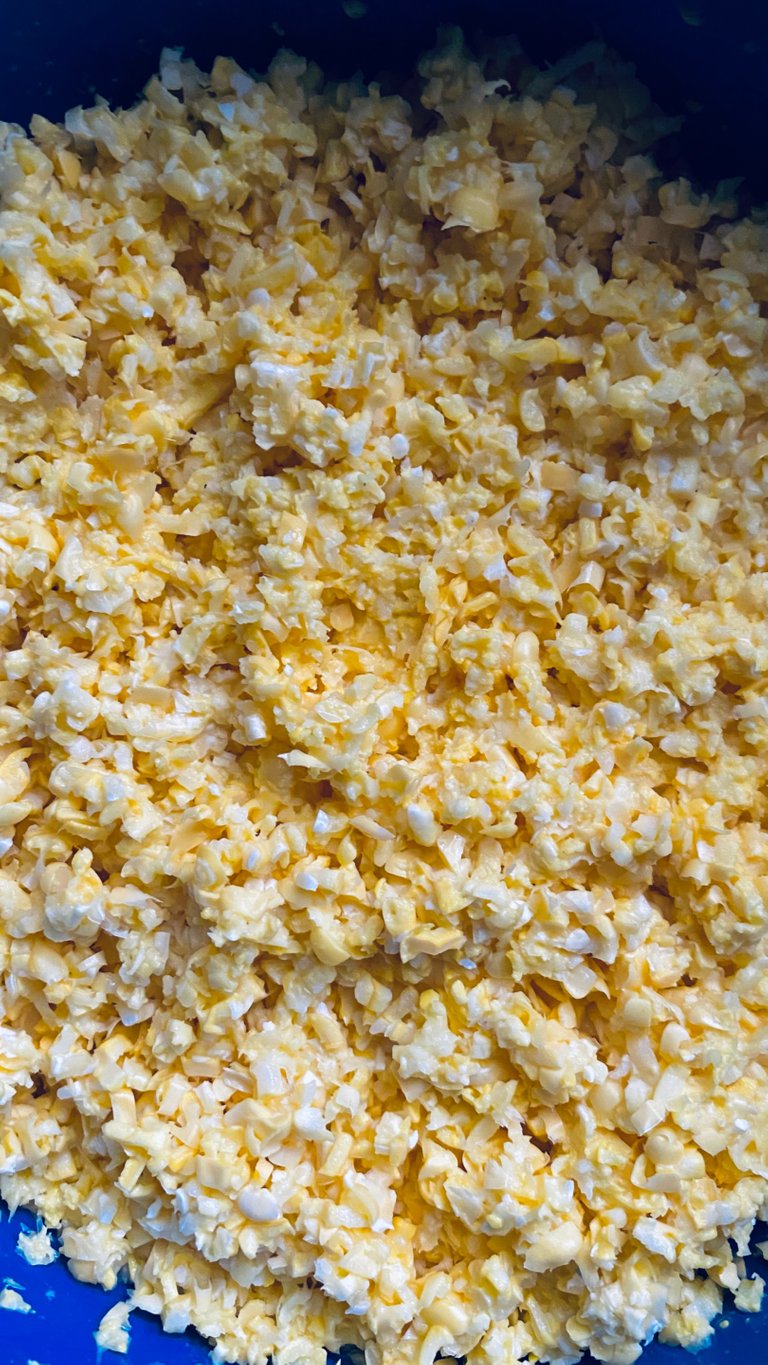 Grate the corn, as well as the coconut. For coconut, don't let the black part of the coconut shell be shredded as this will cause hard black particles to form on the cake.
---
---
---
STEP 3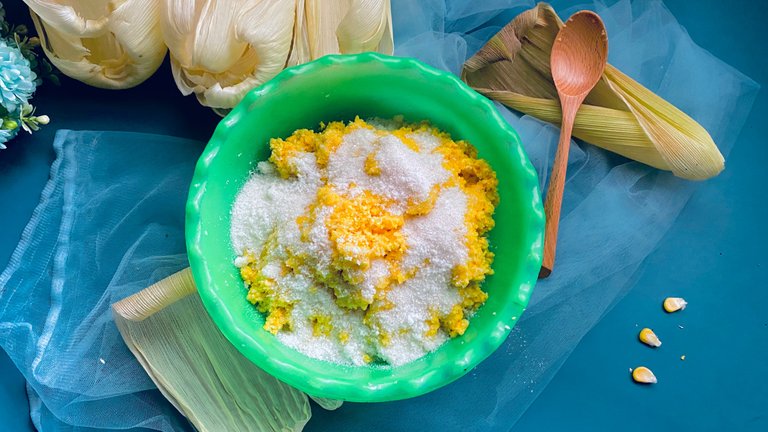 Mix grated coconut and grated corn in a bowl. Add sugar, and salt, as well as vanilla powder.
---
---
---
STEP 4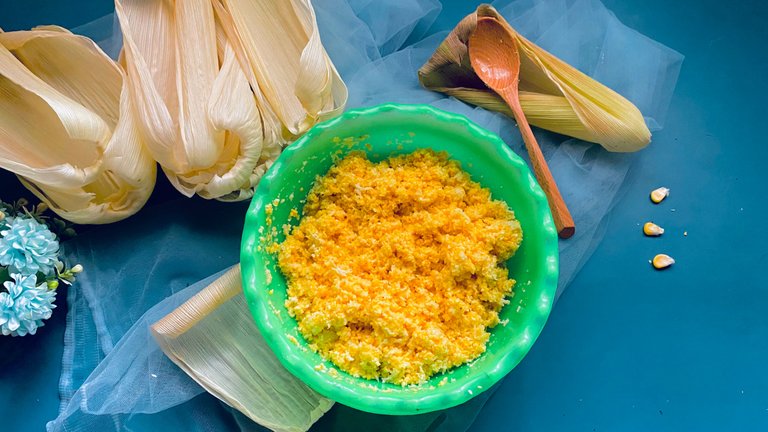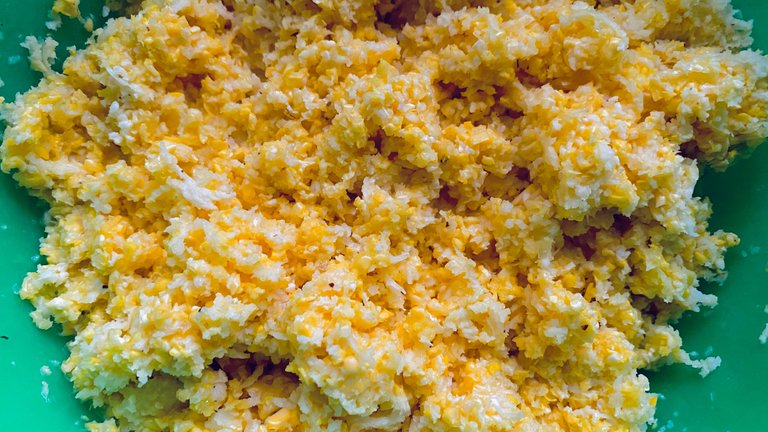 Stir all the ingredients well until the color is good. If more water appears than before, that's not a problem.
---
---
---
STEP 5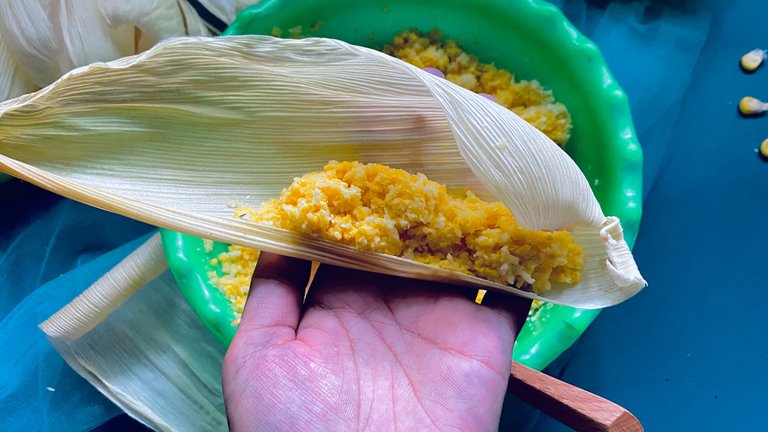 Heat the cake steamer while we prepare the cake for wrapping. Place about two tablespoons of cake mixture into the corn husks.
---
---
---
STEP 6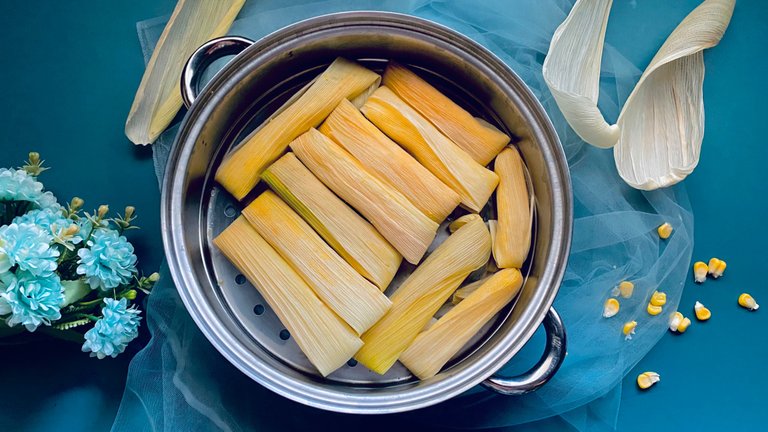 ---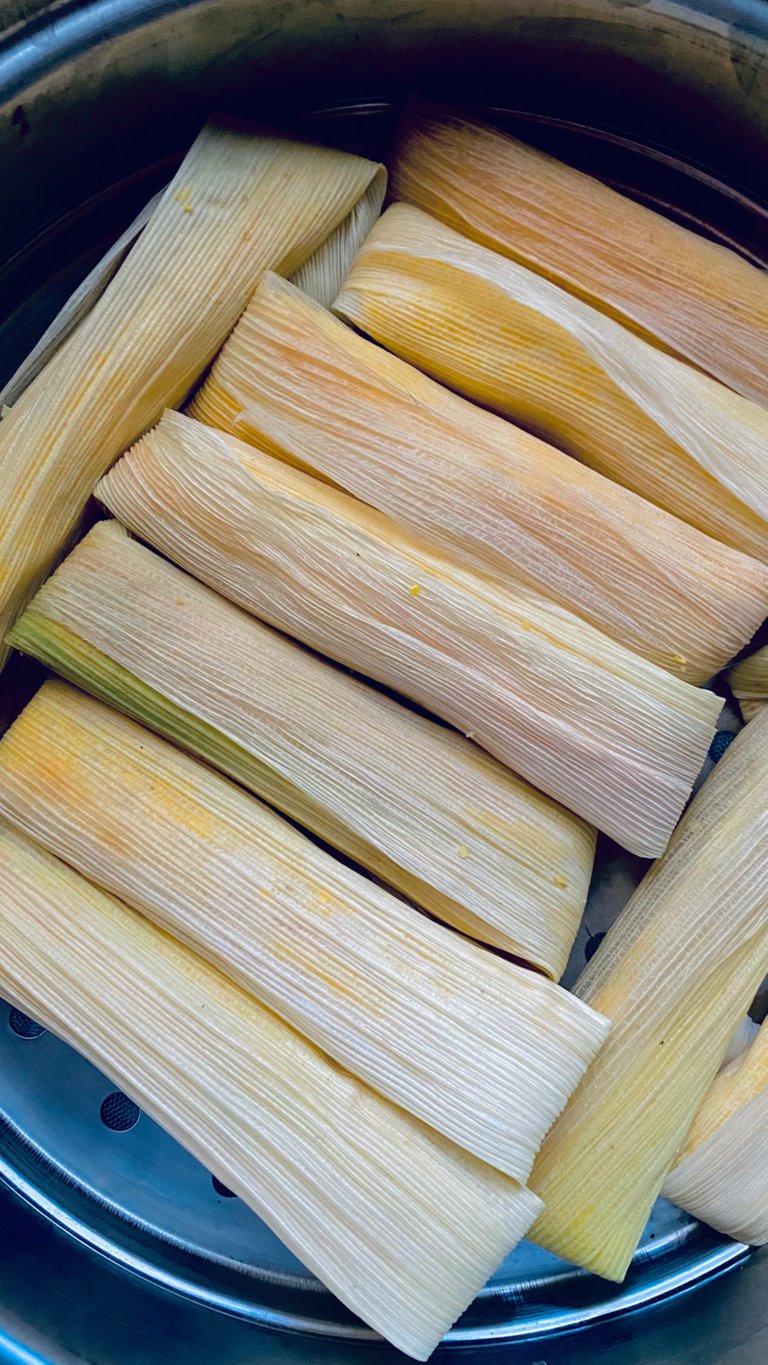 Roll or fold the cakes. Don't let any ingredients come out of the corn husk. Then, steam the cakes for 25-30 minutes.
---
---
---
RESULT
With simple ingredients, it makes a delicious steamed cake! The combination of corn and coconut becomes sweet and savory!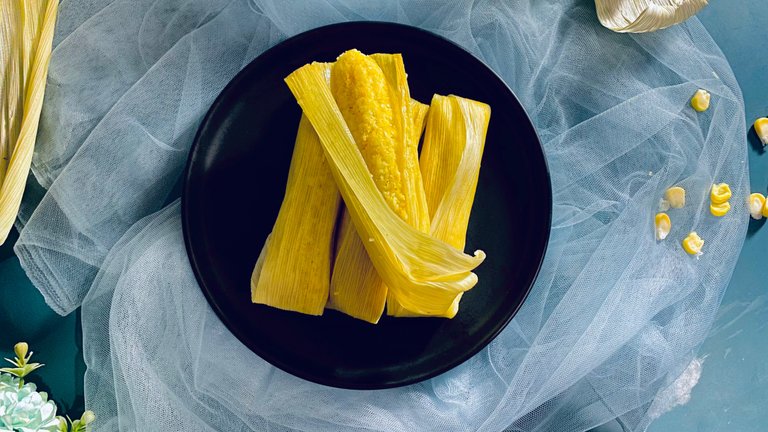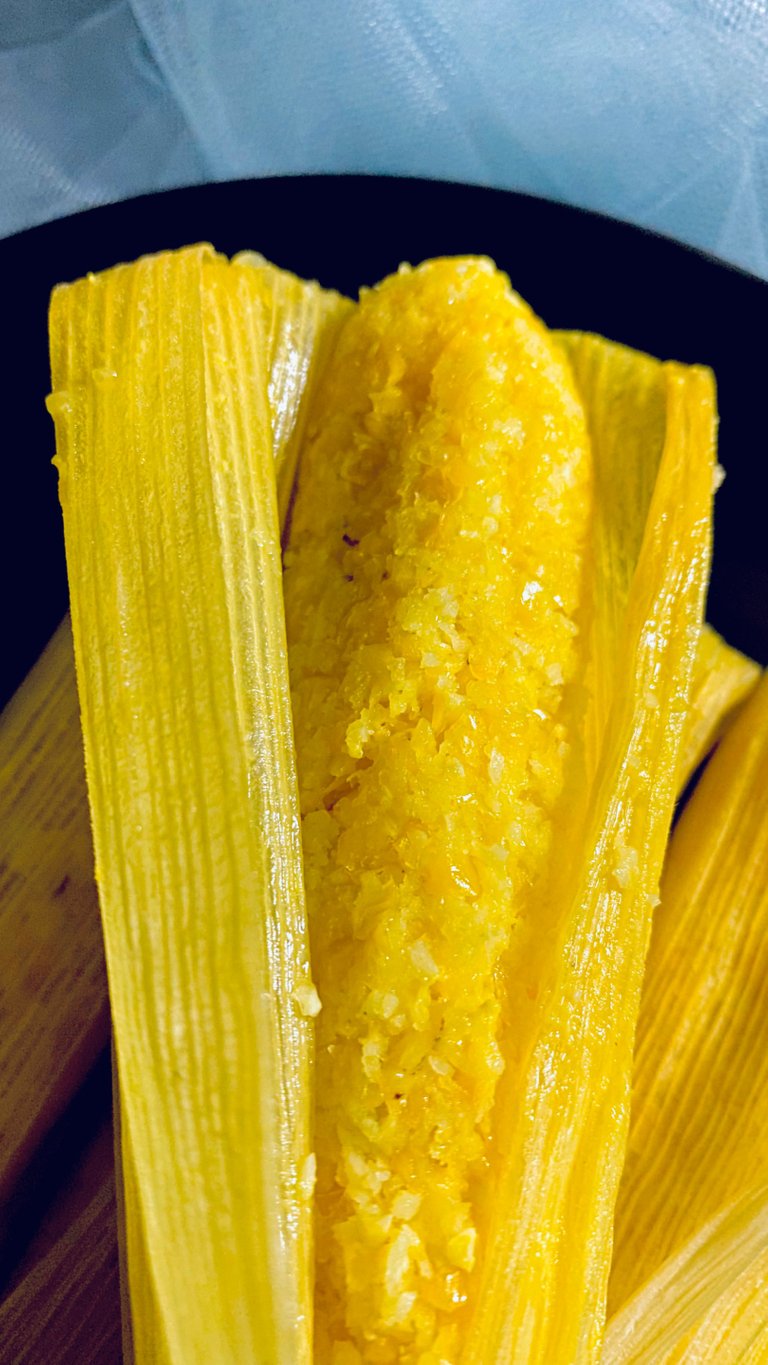 In Indonesia, this traditional cake is very rarely found in dining places. We can only find it in very traditional lodging houses. Or you can order it from someone from the village.
With a cake wrap made of corn husks, it's an authentic thing that only comes from the countryside. I miss my childhood.
I'm glad I still get a lot of the things I enjoyed in my childhood. Then I show it to you guys at HIVE Blockchain. I hope you all enjoy this, and that you can feel as if you are living in a peaceful village full of love, with simple, yet warm, delicious food that makes you comfortable.
---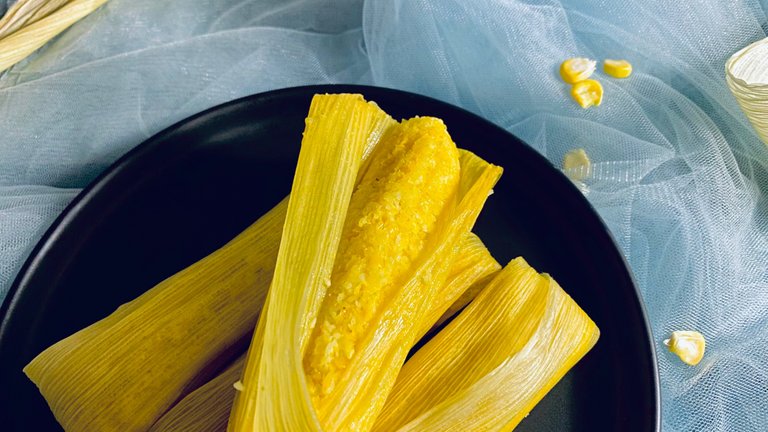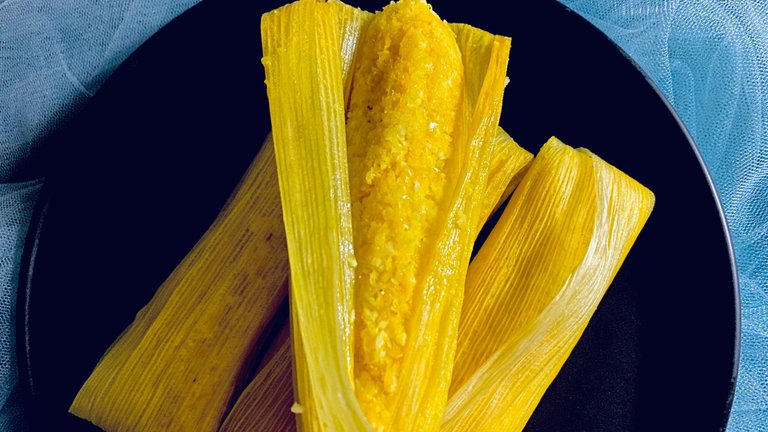 ---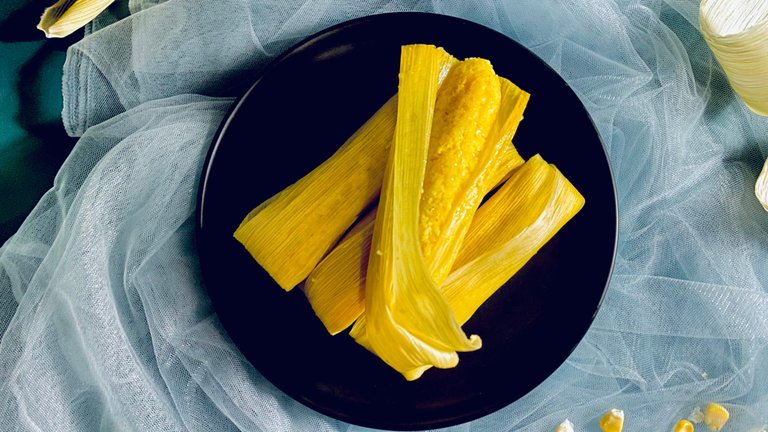 ---
---
What do you think of my recipe this time? What is a cake recipe in your area that is similar to this recipe, which uses leaf wrappers? Until next and have a great day!
---
---
---
I hope you can find what you deserve to find today. Have a great day, good people, HIVE Lovers!
---
---
---
Thank you for reading my blog and reblog if you want my blog this time worthy of reading by others.
All pictures taken with Iphone 11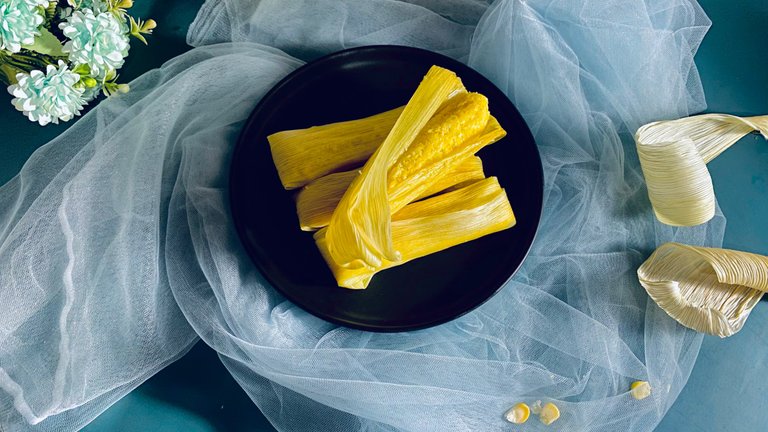 ---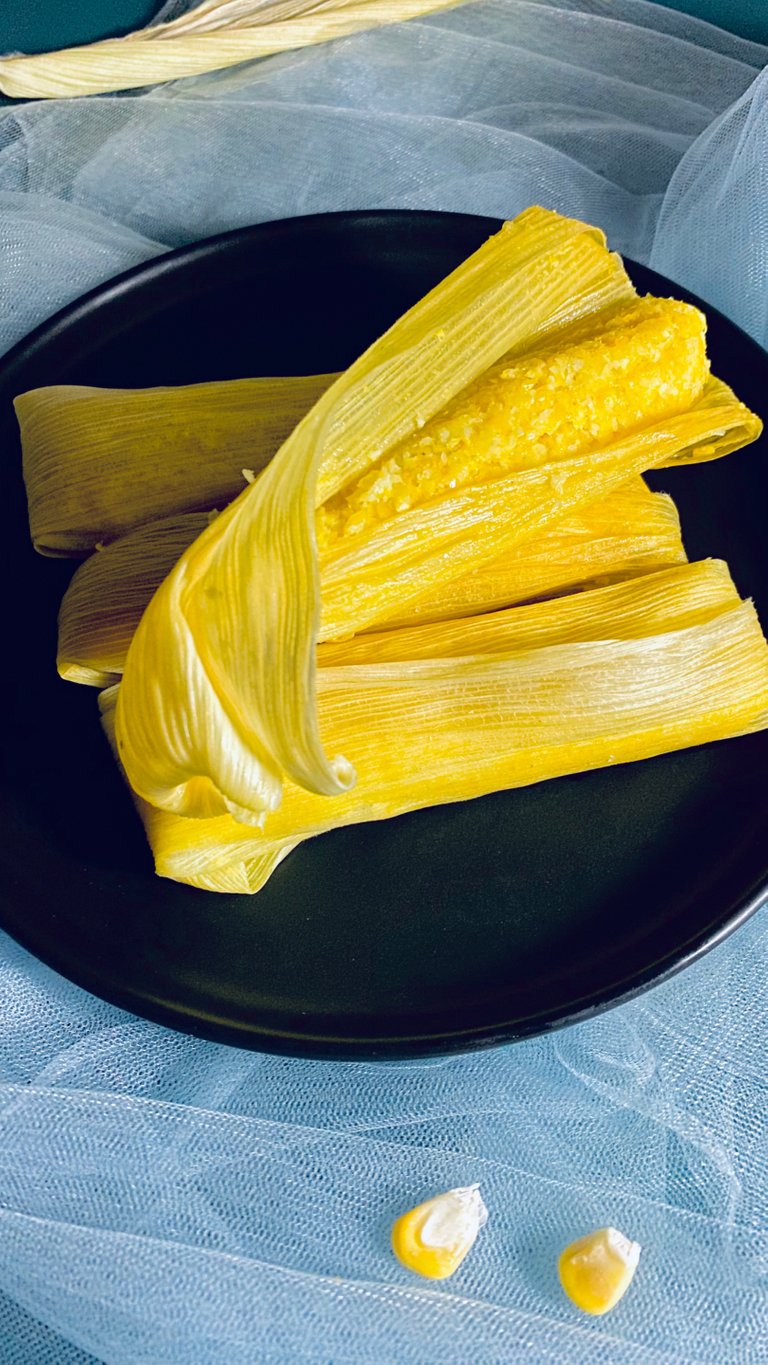 ---
---
---
Best Regards,
Anggrek Lestari
---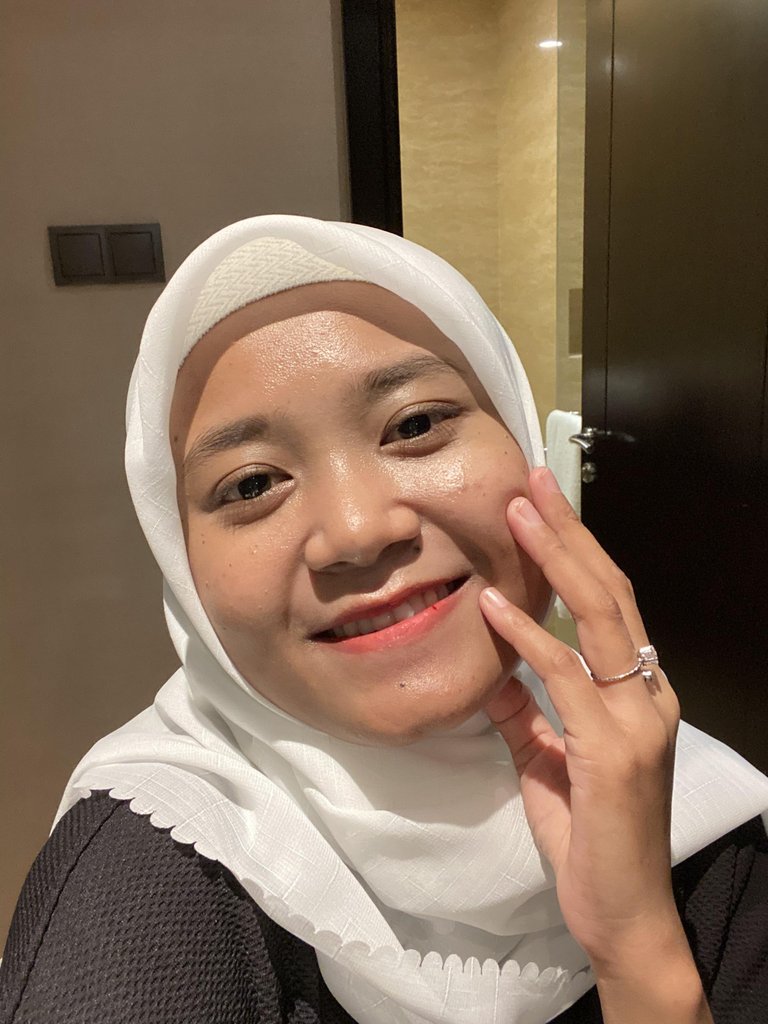 Who is Anggrek Lestari?
Anggrek Lestari is an Indonesian fiction writer who has published two major books. Now She is a full-time content creator. She has a goal to share life, poem, and food content that makes others happy and can get inspiration.
Make sure you follow her blog as well for some interesting discussions about life other than food.
If you need a copywriter for your projects, Anggrek Lestari will be ready to help you.
Contact Person: [email protected]
Discord: anggreklestari#3009
---
---
---