Delightful Caesar Salad and Grateful Night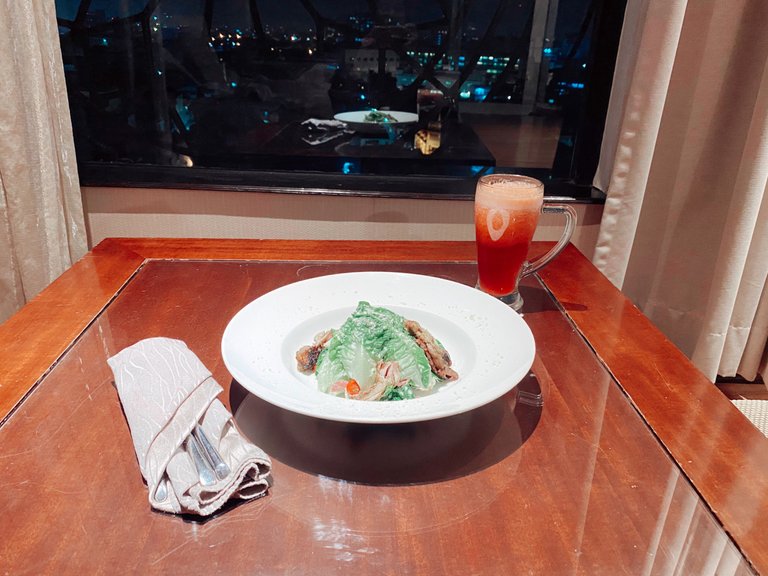 ---
Given beauty before our eyes, for us to rejoice. Remembering the past, then hugging the chest warmly, that the present is the best time. We breathe. The fragrance of delicacy came out of a plate tonight.
- Anggrek Lestari -
---
---
---
For the first time, I had the opportunity to taste Caesar Salad while I was staying at a five-star hotel, the Grand Cityhall Hotel, Medan City. I chose Caesar Salad for my midnight menu.
It was too beautiful a night for me to go to bed too soon. So I browsed through the hotel room-service book list and looked at the interesting menu there.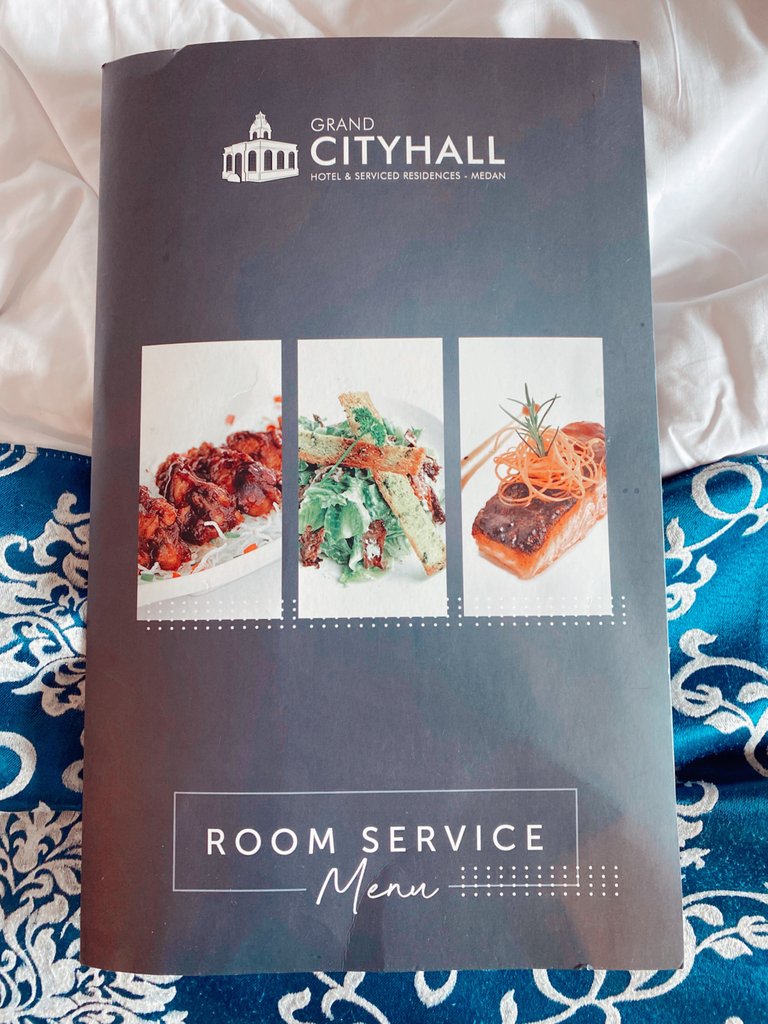 ---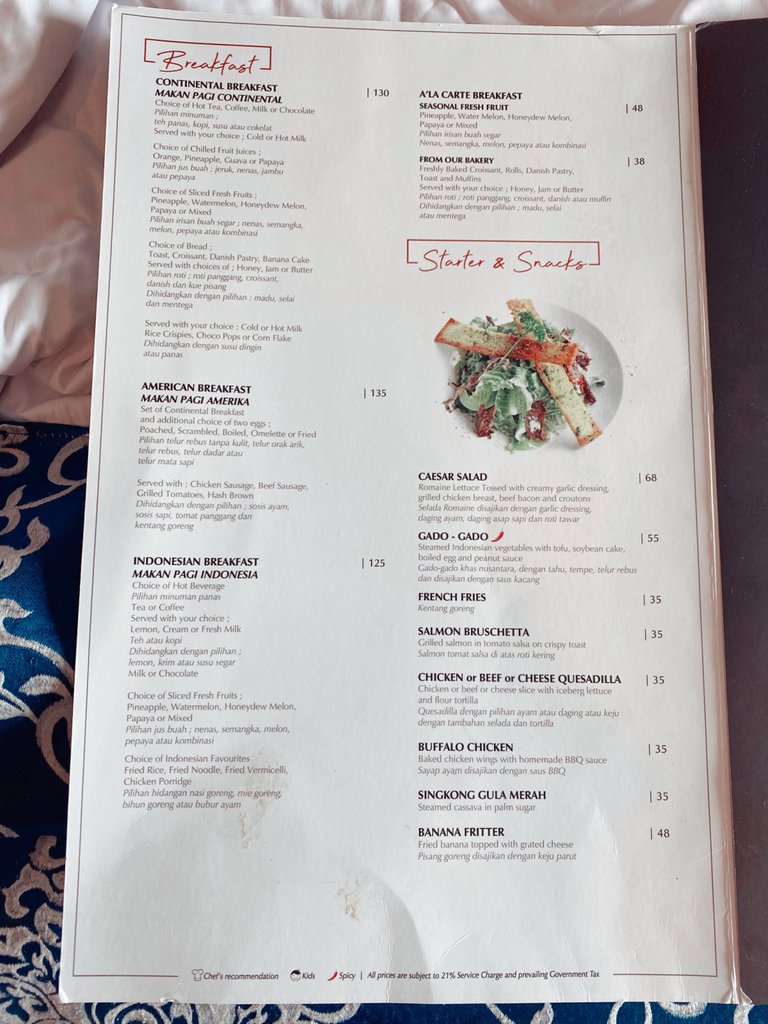 ---
Travel is about exploring things we have never experienced before. So, I want to reward my tongue for a portion of food I have never tasted before.
---
---
---
A Desire's Journey Towards Caesar Salad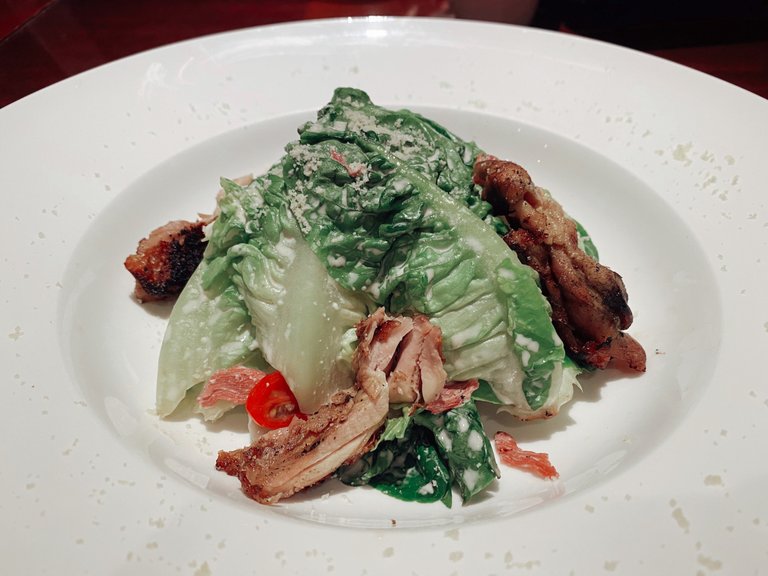 Well, before that night, I only saw Caesar Salad in Hollywood movies. I listened to how crunchy and fresh the vegetables tantalized my taste buds as a spectator. As a green vegetable lover, of course, I am very tempted by the visually green vegetables on the serving plate on the "Caesar Salad" menu. At that moment, in my heart, I made a wish list that one day I would eat "Caesar Salad" in a relaxing place!
---
---
---
Dreams Come True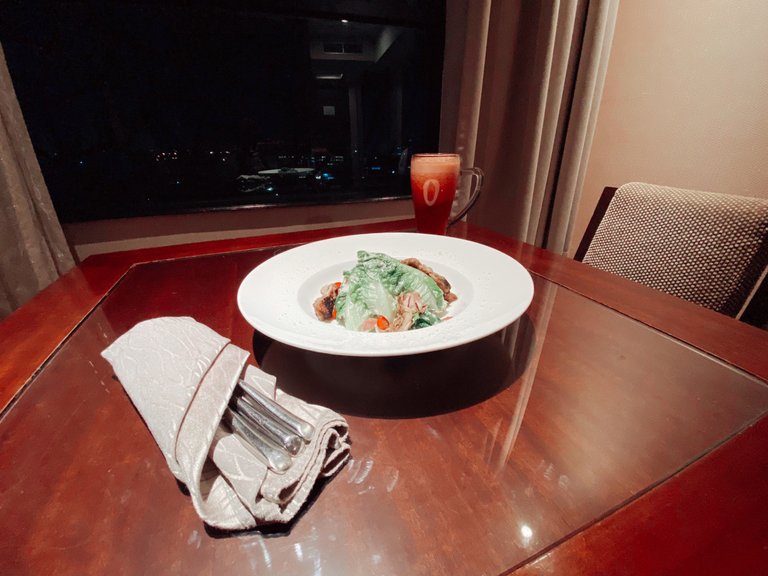 Thank you, God! I can taste a menu that I think is very luxurious! In the past I could only taste and hear from the movie, now I can taste and listen to the vegetables directly from the plate in front of me!
I paid IDR68K / USD4.85. In my opinion, this is a standard price, even quite cheap for the size of food in a five-star hotel. And most importantly, it's worth it, for a taste worth being grateful for!
---
---
---
What A Beautiful Caesar Salad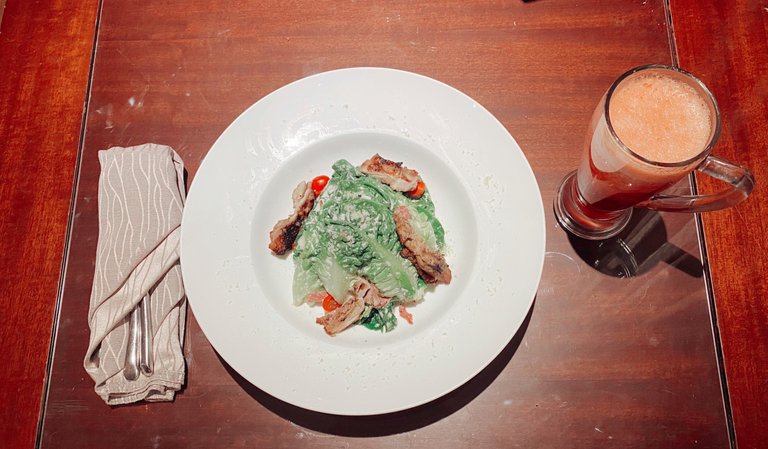 To me, the vegetable is an alluring beauty. And the crunch of vegetables is like the sexy laughter of someone I love. And, the Caesar Salad is a scrumptious beauty.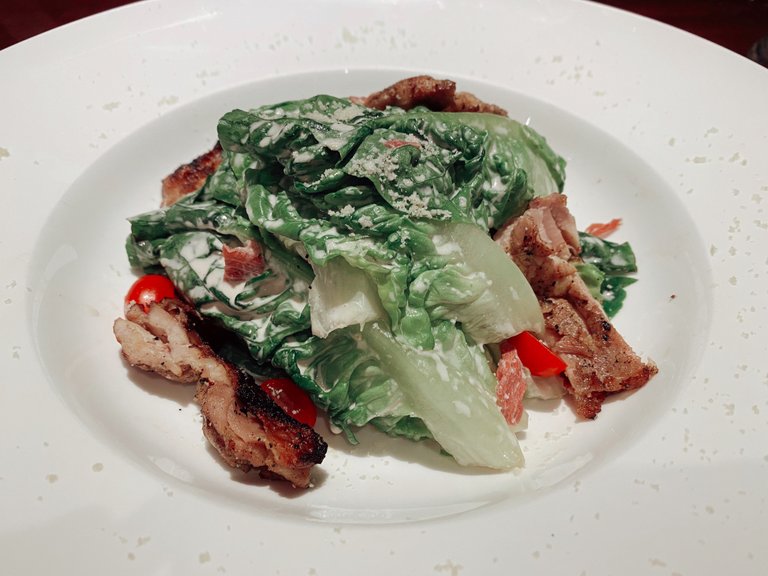 The freshness of Romaine Lettuce is combined with garlic dressing that awakens the taste buds on the tongue. Grilled Chicken Breast and beef bacon with a splash of strong flavor to limit the boredom of vegetables. So they stay balanced on the plate.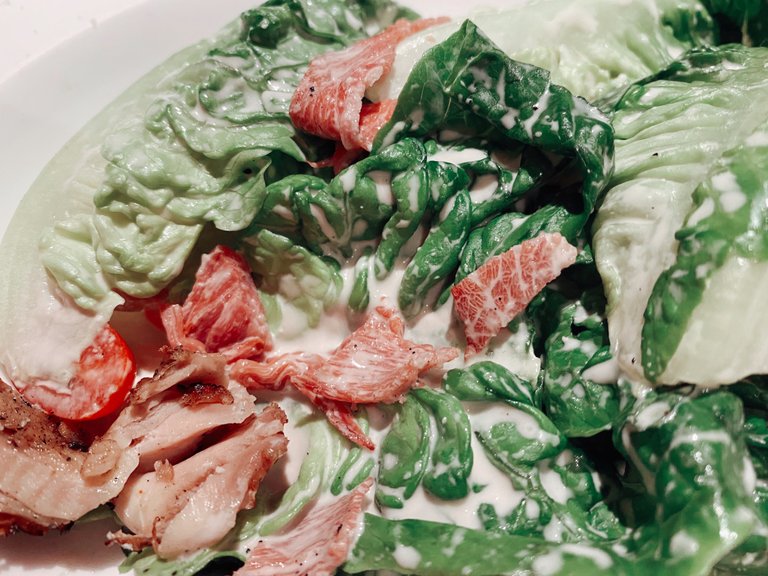 ---
It's just that on this plate the bread crumbs are not crispy enough. In the end, I added the bread crumbs myself to create an overall more pleasant texture.
---
---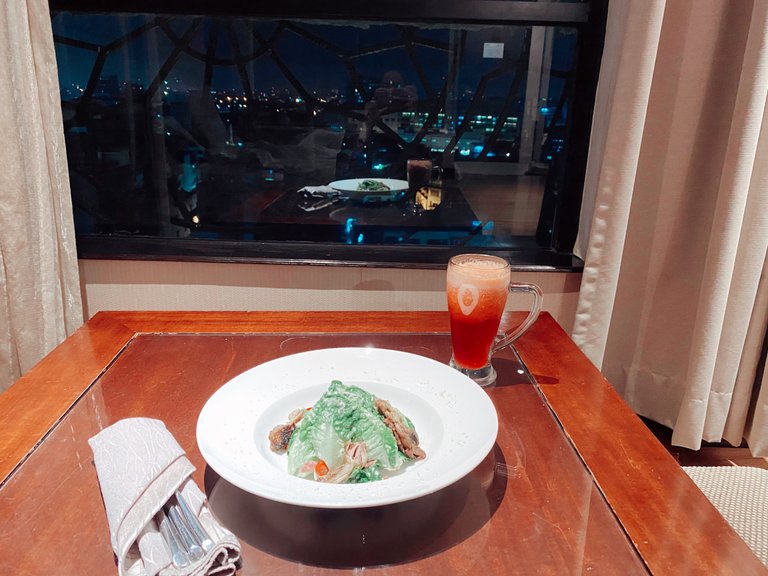 It was a delightful experience of a plate of "Caesar Salad" that served me with the freshness of Romaine Lettuce which made my evening full of gratitude. For delicious food, beautiful nights, also times now with HIVE that leads me, you, US, to a better life. <3
---
---
---
Camera: iPhone 11
Editing: Inshot
Music: Heavy by Anatu (Free copyright Music)
---
---
---
Thank you for watching my vlog and reblog if you want my blog this time worthy of reading and watching by others.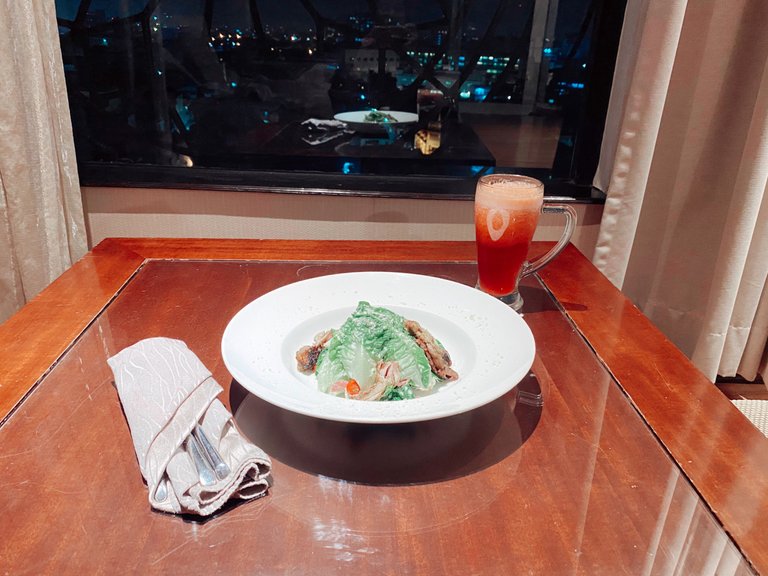 ---
---
---
Best Regards,
Anggrek Lestari
---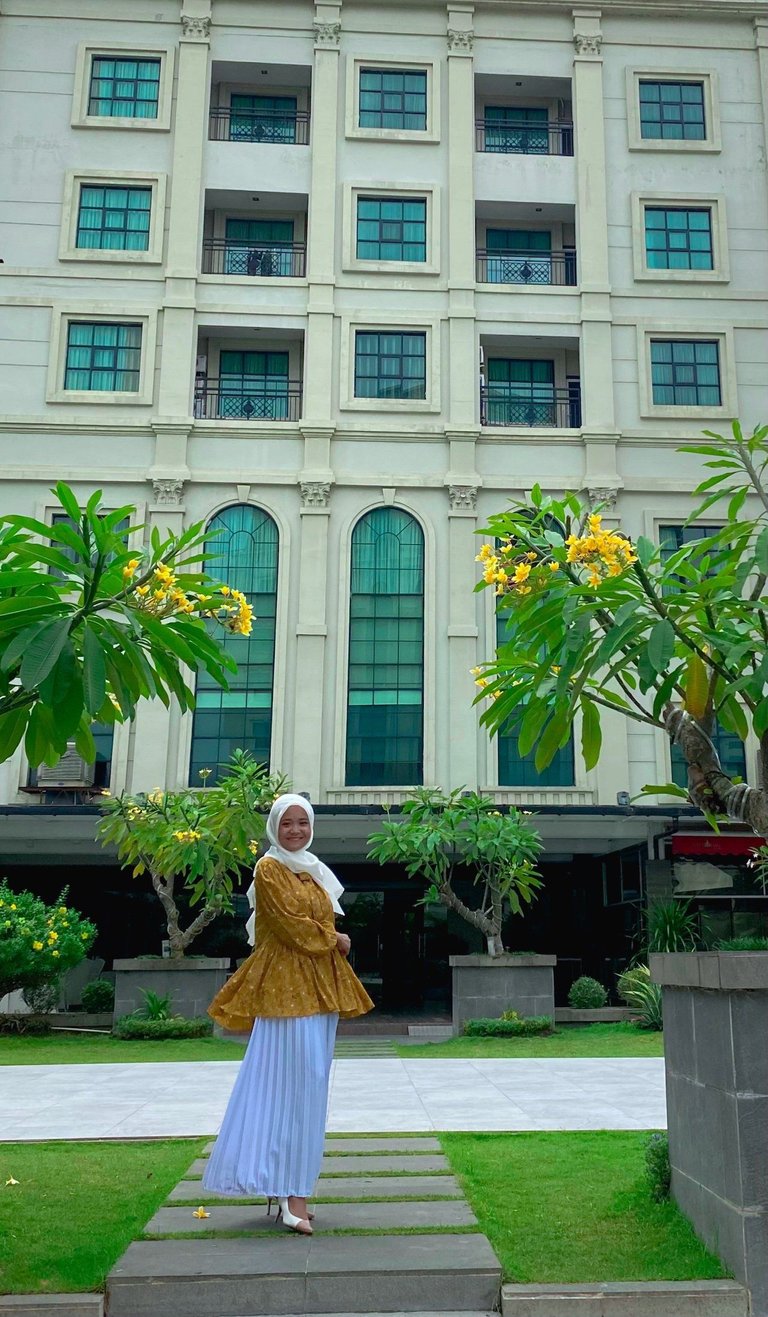 Who is Anggrek Lestari?
Anggrek Lestari is an Indonesian fiction writer who has published two major books. Now She is a full-time content creator. She has a goal to share life, poem, food content that makes others happy and can get inspiration.
Make sure you follow her blog as well for some interesting discussions about life other than food.
If you need a copywriter for your projects, Anggrek Lestari will be ready to help you.
Contact Person: [email protected]
Discord: anggreklestari#3009
▶️ 3Speak
---
---