Satisfying Breakfast At Spoon Dining Restaurant

---
Free breakfast is the most pleasant thing when we stay at a hotel. Usually, I am one of those people who are lazy to share photos or video breakfast scenes. But because breakfast at the Grand Cityhall Hotel, was very satisfying for me, so I decided to share that experience with you.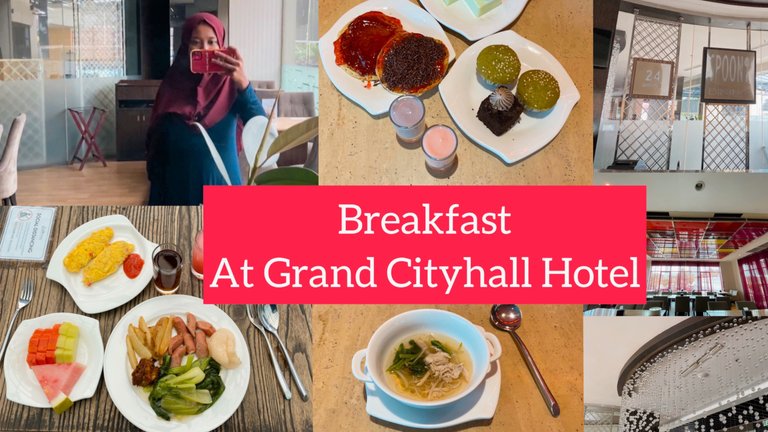 Well, in the documentation, it will be seen that the atmosphere of the restaurant looks empty. That's because I purposely filmed the activity when breakfast was over and there were no more visitors in the restaurant, apart from me and several hotel kitchen staff.
Enjoy my breakfast story!
---
---
---
SPOON DINING RESTAURANT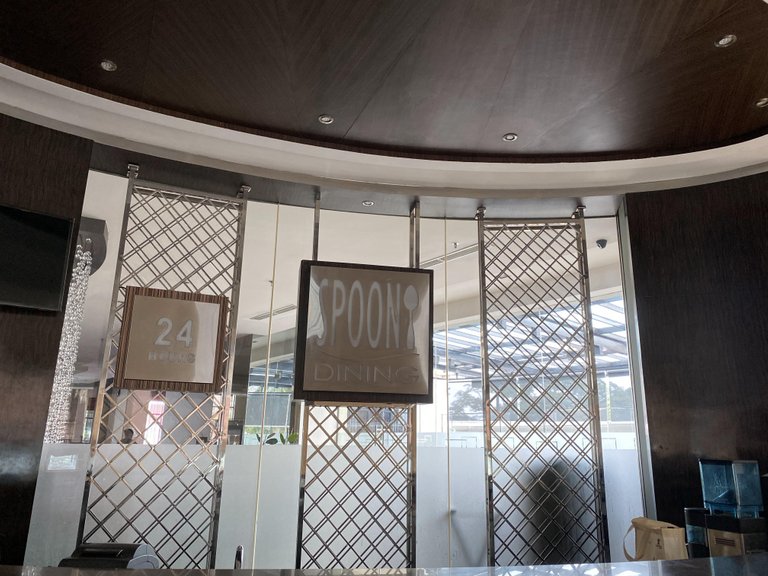 ---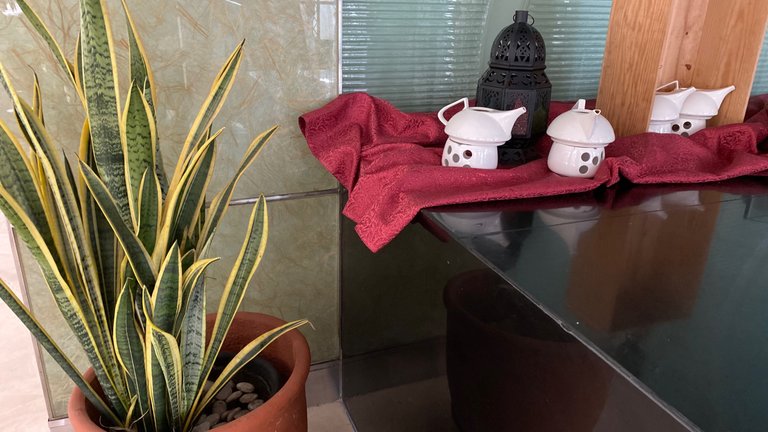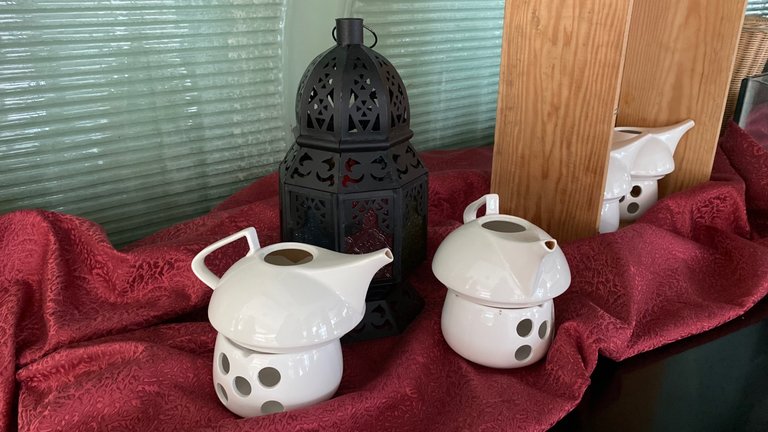 ---
The location for free breakfast from the Grand Cityhall facility this time is at the Spoon Dining Restaurant.
There are spacious indoor and outdoor areas. I love the shades of red in their interior.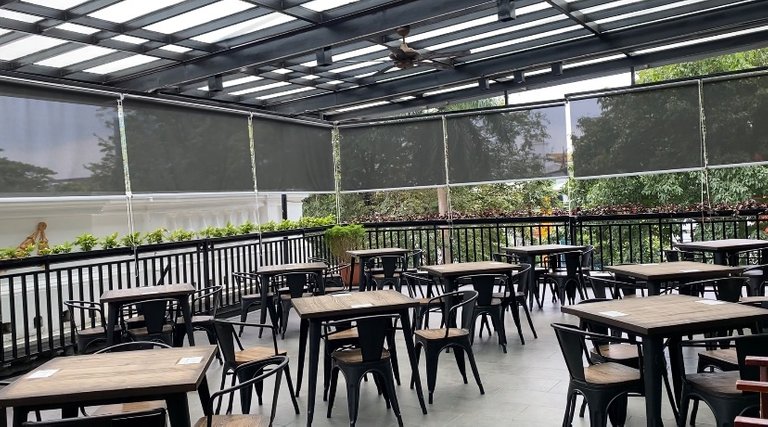 Outdoor Space
---
Also, the use of crystal balls hanging in some parts to separate the space in the room.
---
---
---
---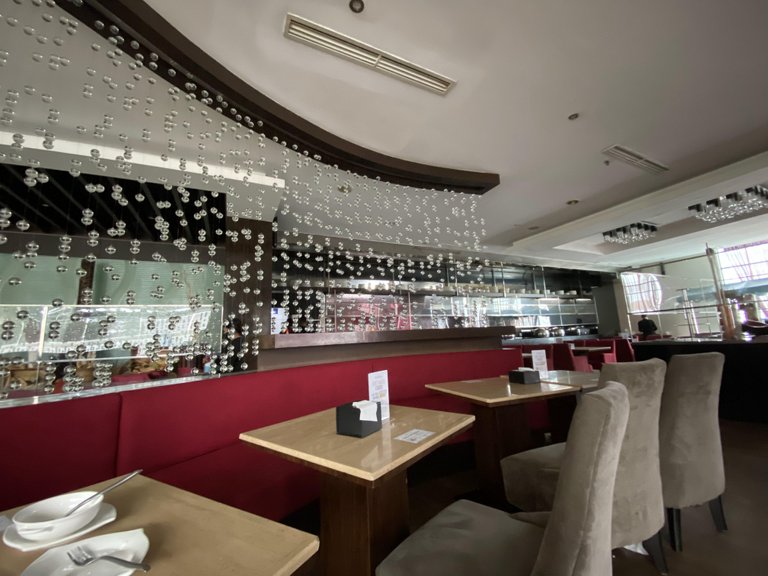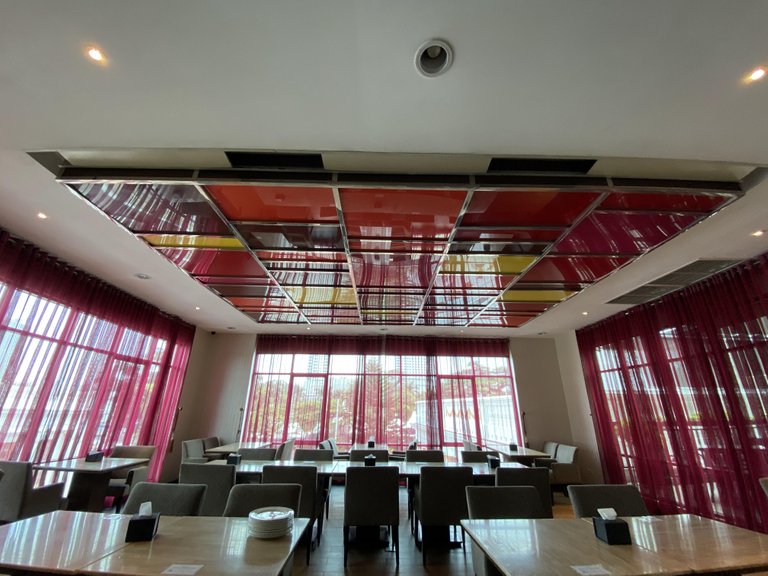 ---
In my pictures, the crystal balls are not turned on as lights because the breakfast session was over when I took the pictures. In real-time, the conditions are more beautiful because the crystal balls will become beautiful chandeliers.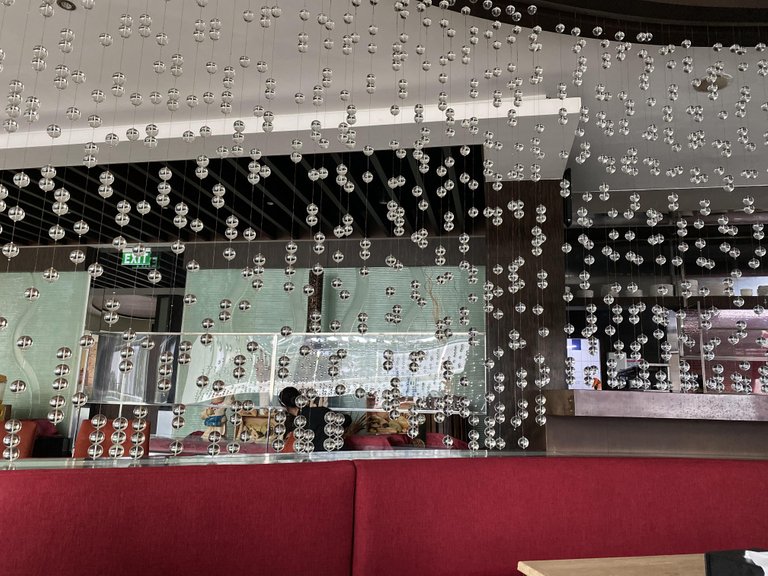 ---
---
---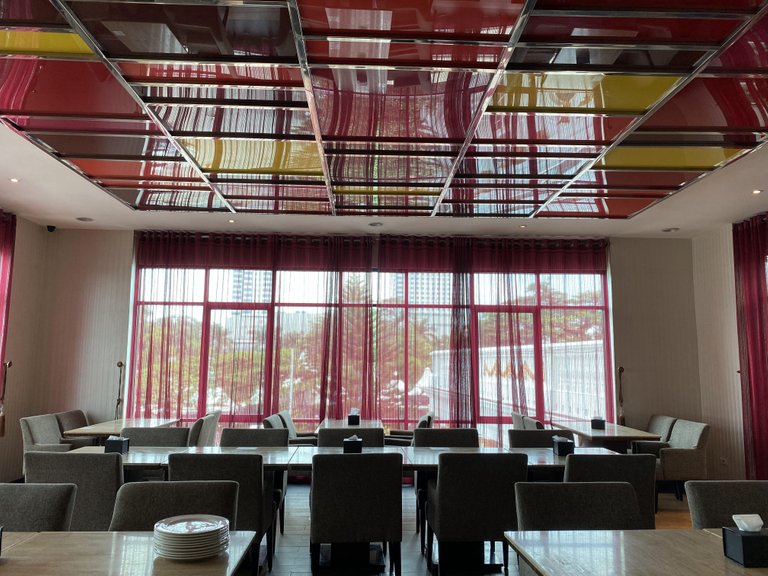 The vibes seem romantic and homey indoors. Meanwhile, for outdoor, it looks like a garden behind a comfortable house, and rich in sunlight in the morning.
---
---
---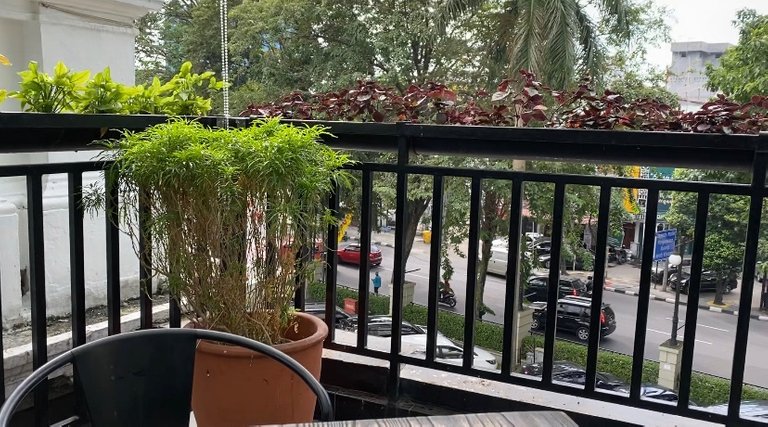 Because when I stayed at the hotel I just got the first dose of the vaccination, so the sunshine was good for me. I decided to choose to sit outside. Oh, I got some good sunshine that time!
---
---
---
Delicious MainCourse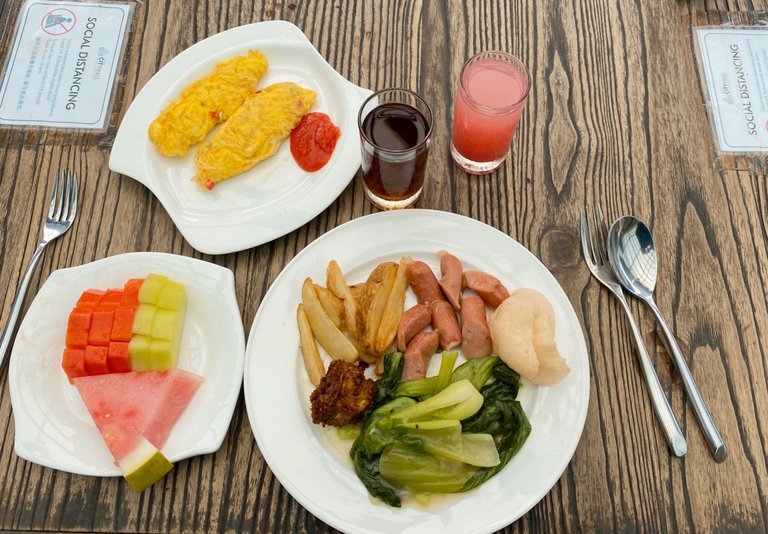 The main course dishes options are quite diverse offered in the restaurant. We can choose Indonesian food style or western food style.
Starting from rice, soup, soto, rice cakes with curry sauces, porridge, pancakes, toast with sausages and omelets, to cereal. A variety of breakfast can satisfy the stomach. I'm sure you will be confused about which one to eat first. Lol.
---
---
---
Omelettes, Sausages, FRESH VEGGIES, AND MORE!
For starters, I enjoyed the fresh fruit pieces, watermelon, and papaya. Then drink guava juice. I am very happy with guava juice which is high in vitamin C. Lately I like guava juice as the top list of juices in the morning.
For the main course, I chose omelets, potato wedges, chicken sausages, with spicy chicken, and stir-fried pakcoy (my fav veggie!).
Stir-fried pakcoy is the highlight here. It tasted super good and made me remember this place. For sure, I won't forget about the good breakfast here. This means a lot to me because I really like pakcoy.
Grand Cityhall is the most favorite five-star hotel in my opinion because they also managed to make me fall in love with their breakfast.
What's next?
---
---
---
CHICKEN SOUP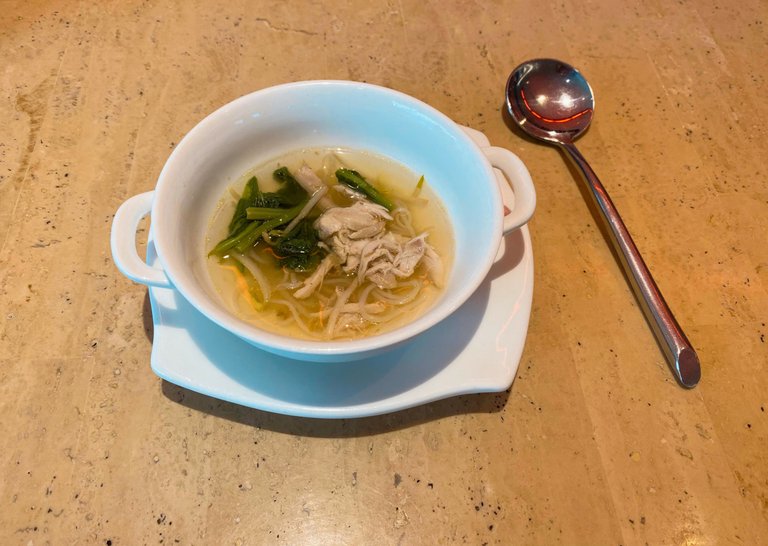 After enjoying the first round of my satisfying breakfast, next, I enjoyed a small portion of chicken soup with vermicelli. The broth is light but rich in flavor. Perfect!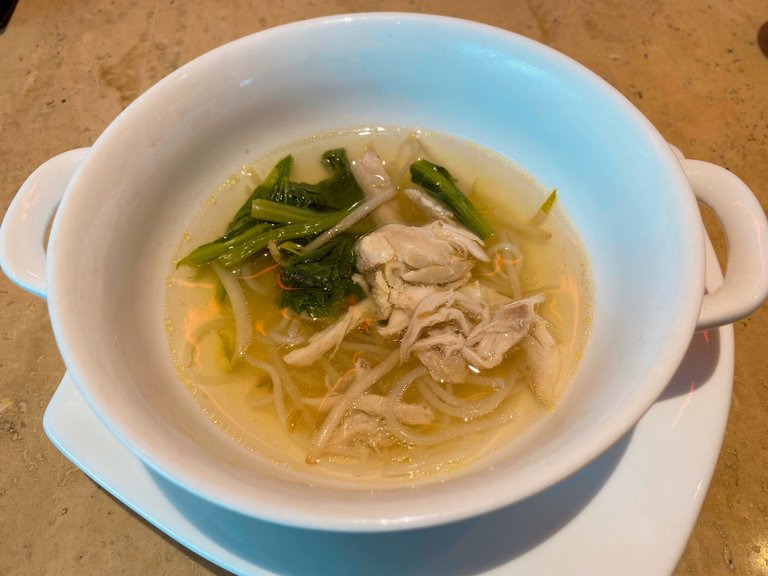 This soup reminds me of my childhood when I was feverish and served warm chicken soup which is simple, but full of love. <3
---
---
---
SWEET TREATS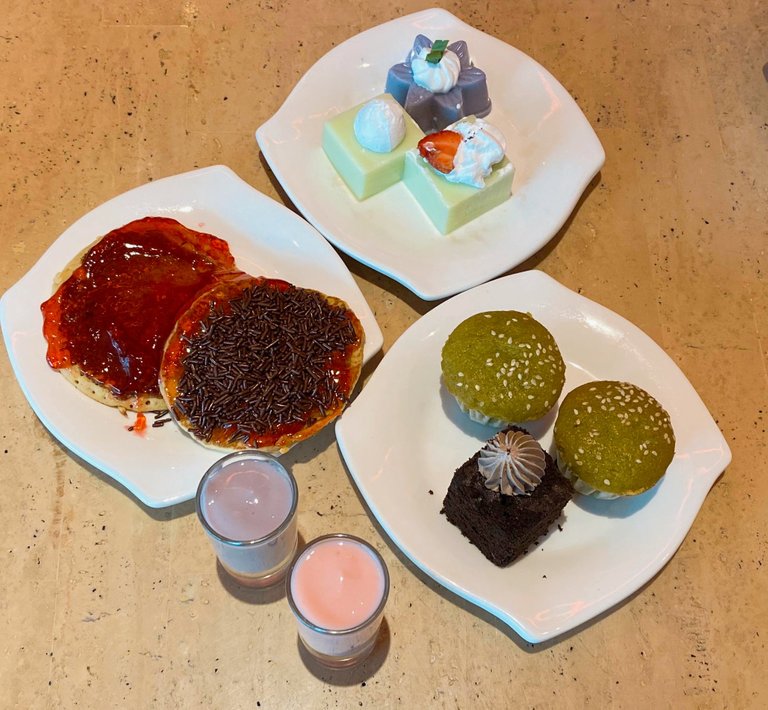 It's time to taste the sweet treats! Even though I've eaten the dishes, I can still eat more pancakes! My appetite is really on the rise, and that's good for me. I'm in need of a lot of energy.
---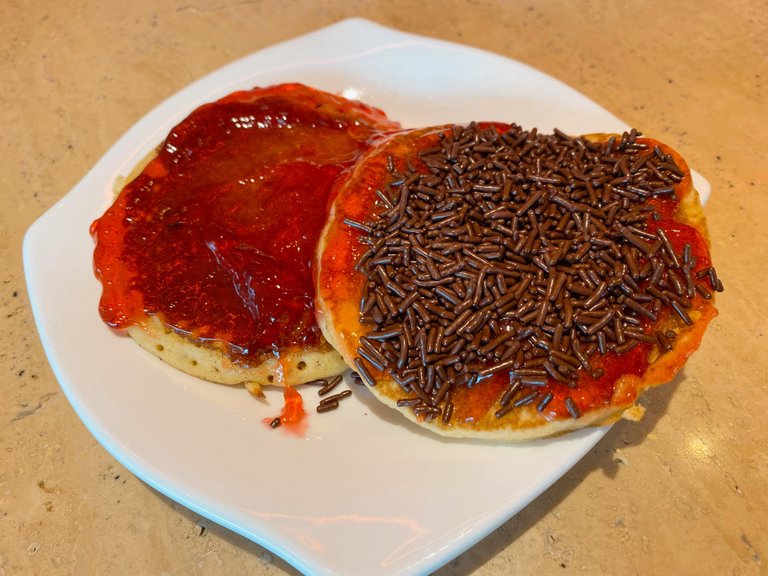 Honestly, these are the best pancake textures I've eaten so far. The homemade pancakes that I make are far inferior in texture to the texture of the pancakes here. Lol.
---
---
---
The puddings served with cream still spoil my taste buds with their soft texture and fresh taste typical of tropical fruits.
Overall, nothing to disappoint! What a satisfying breakfast time!
I want to come back here, someday, for a good breakfast!
---
---
---
Camera: iPhone 11
Editing: Inshot
Music: Endless Summer by Loxbeats (Free copyright Music)
---
---
---
Thank you for watching my vlog and reblog if you want my blog this time worthy of reading and watching by others.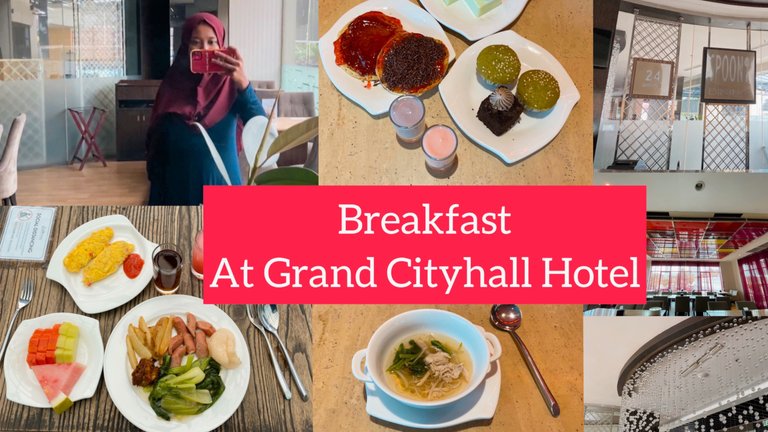 ---
---
---
Best Regards,
Anggrek Lestari
---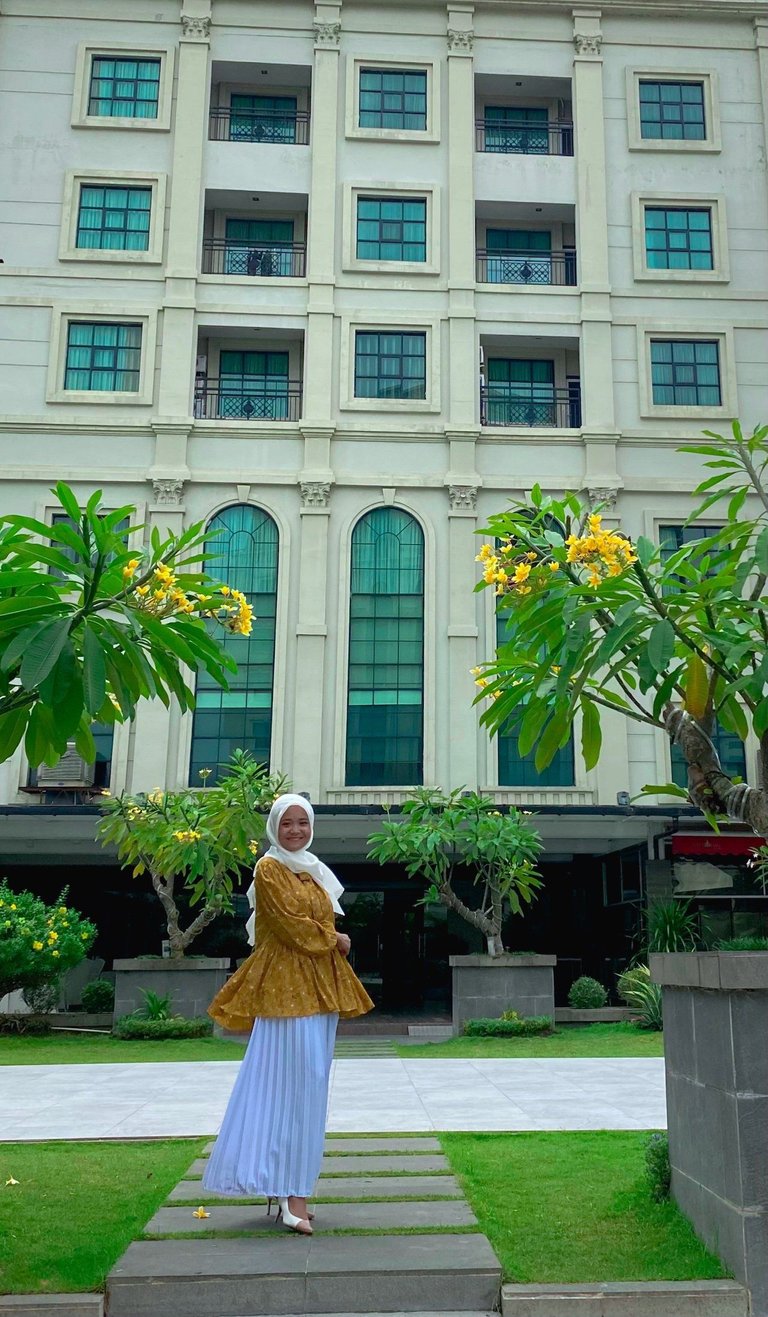 Who is Anggrek Lestari?
Anggrek Lestari is an Indonesian fiction writer who has published two major books. Now She is a full-time content creator. She has a goal to share life, poem, food content that makes others happy and can get inspiration.
Make sure you follow her blog as well for some interesting discussions about life other than food.
If you need a copywriter for your projects, Anggrek Lestari will be ready to help you.
Contact Person: [email protected]
Discord: anggreklestari#3009
---
▶️ 3Speak
---
---