Abuelas: La magia del amor en sus manos 🧓🌹❤️ [Esp-Eng]

Queridos amigos de Hive, espero se encuentren muy bien, está vez paso por acá para escribir sobre la magia de las abuelas, seguramente se estarán preguntando, ¿Por qué las abuelas? He estado pensando como su amor tan grande y maravilloso, generalmente lo expresan en sus ricos platos de comida, dulces o salados; además de que una abuela siempre tiene la sutileza de las palabras correctas y el abrazo en el momento oportuno.
No sé si están de acuerdo pero las abuelas tienen un don inexplicable, su sazón es magia, su amor es inigualable, su apoyo es incondicional, sus palabras son incomparables.
Tal vez muchos ya no tenemos a nuestras abuelas físicamente, pero estoy segura que al menos una vez hemos podido disfrutar el amor de una dulce abuela, ya sea de nuestra familia o no. Las abuelas tienen innumerables anécdotas para contar, tienen un sin fin de aventuras que te hacen soñar, no importa la edad que tengas pero el amor de la abuela siempre te hará volar.
No les voy a negar que lo que más admiro es la magia que tienen para cocinar, mientras ellas utilizan sal y ajo para sazonar, nosostros usamos todo el banco de especies que podemos encontrar; sin duda alguna su comida es mágica, cura cualquier mal que nos agobie, no sé si es el amor o la magia; pero, las sopitas, los tecitos, los dulces, entre otros, todo absolutamente todo, es un remedio infalible para solucionar cualquier mal en nuestra vida.
Las abuelas deberían ser eternas (los abuelos también, pronto le dedícare un post a la sabiduría de los abuelos ❤️) pero hoy me he motivado en la duda que me planteo a diario, ¿será amor?, ¿será magia?, ¿será una combinación de ambos? O simplemente será una de esas cosas maravillosas de la vida que no tienen explicación.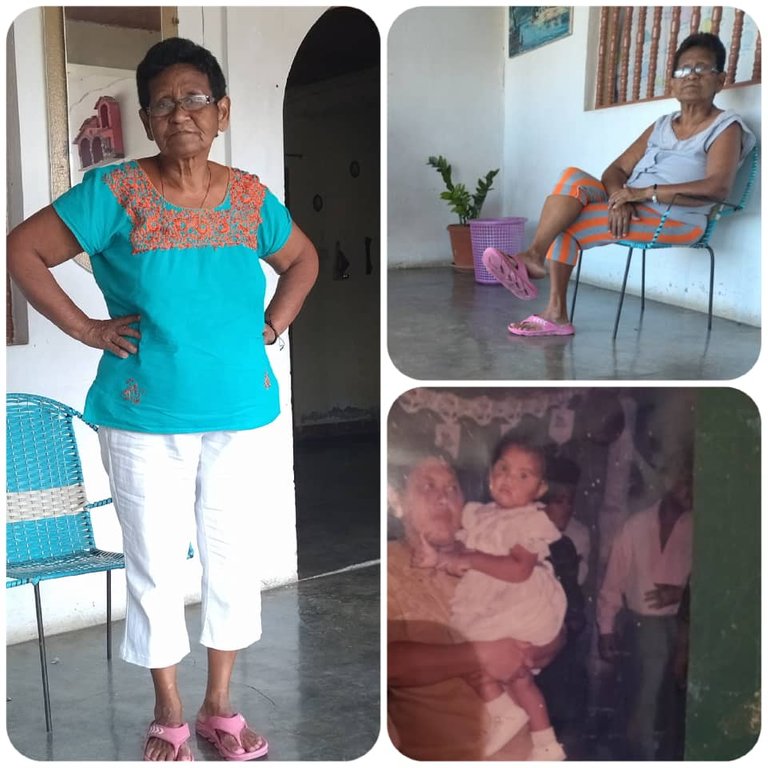 No creo que haya respuesta correcta pero lo que si creo y estoy segura, es que una abuela es magia, es magia, en su corazón, en su alma, en sus manos, en su razón de ser, son ángeles terrenales que mientras más les pasa el tiempo más amor tienen para compartir con la familia.
Podría extenderme mucho más pero no le daría espacio a ese momento donde reflexionan, sonríen y recuerdan a sus abuelas.
Gracias por leerme y por su apoyo.
Con cariño, Angie 🌻😊
---
---
ENGLISH
---
---
Dear friends of Hive, I hope you are very well, this time I come by to write about the magic of grandmothers, surely you are wondering, why grandmothers? I have been thinking about how their love is so great and wonderful, they usually express it in their rich dishes of food, sweet or savory; besides a grandmother always has the subtlety of the right words and the hug at the right time.
I don't know if you agree but grandmothers have an inexplicable gift, their seasoning is magic, their love is incomparable, their support is unconditional, their words are incomparable.
Maybe many of us no longer have our grandmothers physically, but I am sure that at least once we have been able to enjoy the love of a sweet grandmother, whether from our family or not. Grandmothers have countless anecdotes to tell, they have endless adventures that make you dream, no matter how old you are but grandma's love will always make you fly.
I will not deny that what I admire most is the magic they have for cooking, while they use salt and garlic to season, we use all the spices we can find; without a doubt their food is magical, it cures any evil that overwhelms us, I do not know if it is love or magic; but, the soups, the teas, the sweets, among others, everything absolutely everything, is an infallible remedy to solve any evil in our lives.
Grandmothers should be eternal (grandfathers too, soon I will dedicate a post to the wisdom of grandparents ❤️) but today I have been motivated by the doubt that I ask myself daily, could it be love, could it be magic, could it be a combination of both? Or will it simply be one of those wonderful things in life that have no explanation.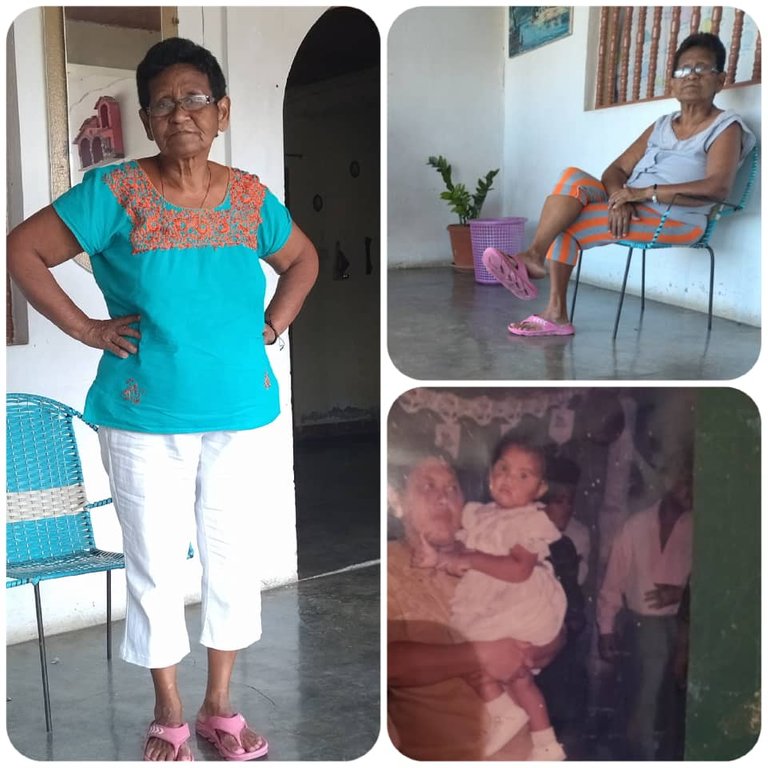 I don't think there is a right answer but what I do believe and I am sure, is that a grandmother is magic, she is magic, in her heart, in her soul, in her hands, in her reason for being, they are earthly angels that the more time goes by the more love they have to share with the family.
I could go on much longer but I would not give space to that moment where they reflect, smile and remember their grandmothers.
Thank you for reading me and for your support.
Love, Angie 🌻😊


---
Texto original de @angielr27 y fotografías propias editadas en Inshot
Story by @angielr27 and own photos edited on Inshot
---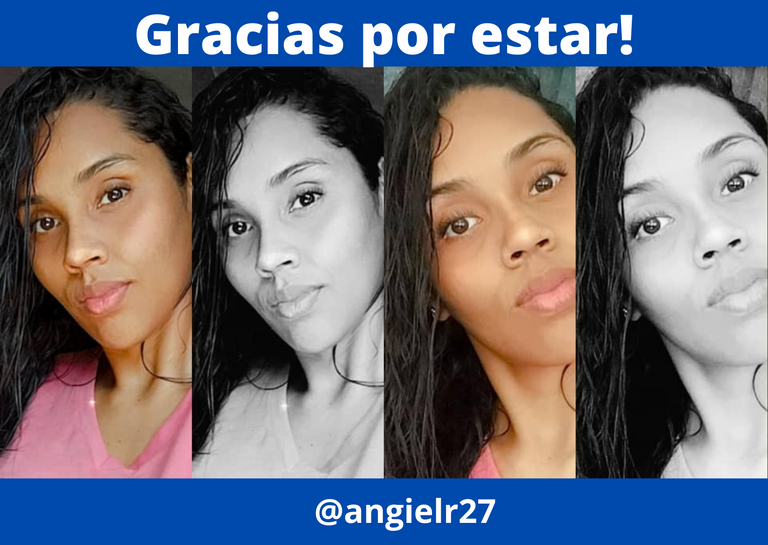 ---
---
---