River Nymp // Splinterlands Art Contest Week 215!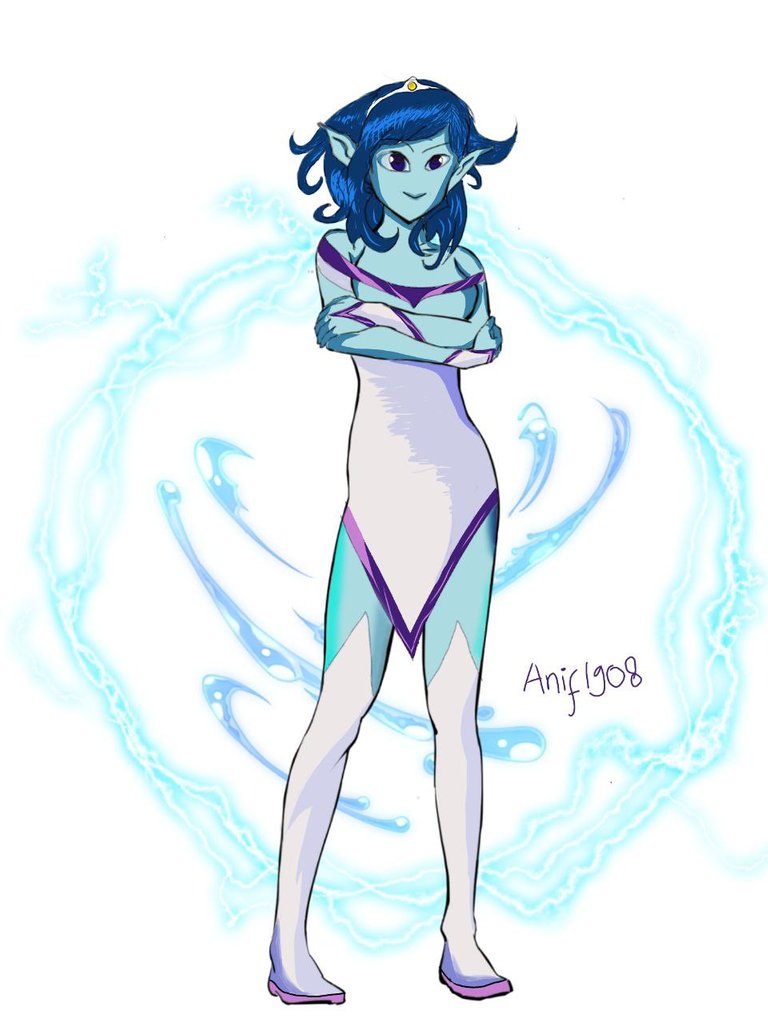 hello Everyone!
I'm back with my Splinterlands post. It's been a while since I took part in the Splinterlans Art Contest, and now I'm trying to doodle on IbisPain X again so I can take the Art Contest again. My inspiration for this picture is River Nymp, The Chaos Legion monster from Water Element.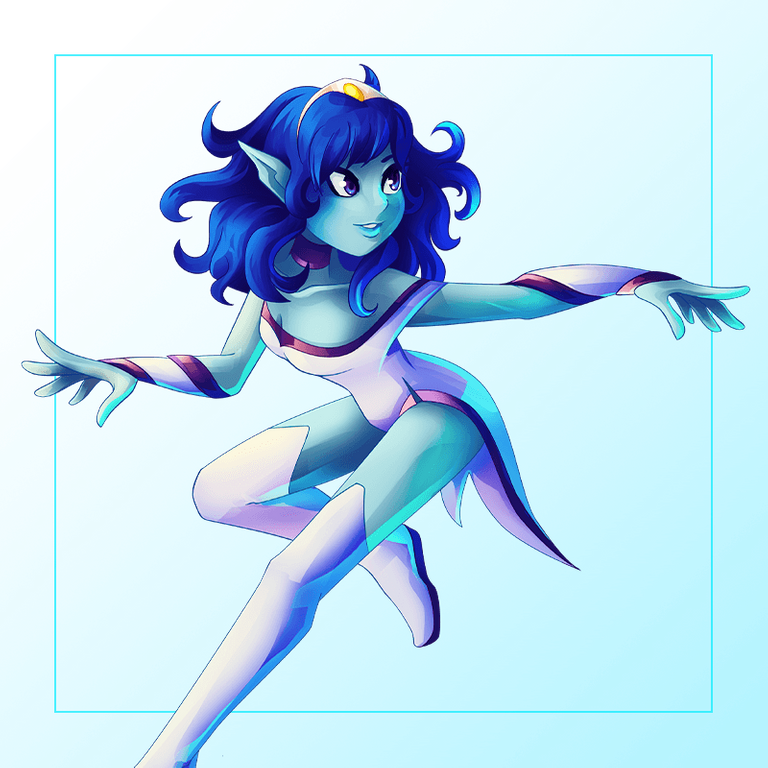 River Nymphs inhabit the rivers of the Splinterlands. Shy and reclusive, they usually remain hidden beneath the water's surface. However, they have a strong respect for life, and they have been known to aid those in need. They are also fiercely protective of their homes and will defend it if it is threatened.
Image Creation Process
I draw using my android with the ibisPain X app. I haven't fully mastered the features on this app yet, so the end result of my image may still be less subtle and attractive. The first step was to sketch the drawing, I used the help available from the application.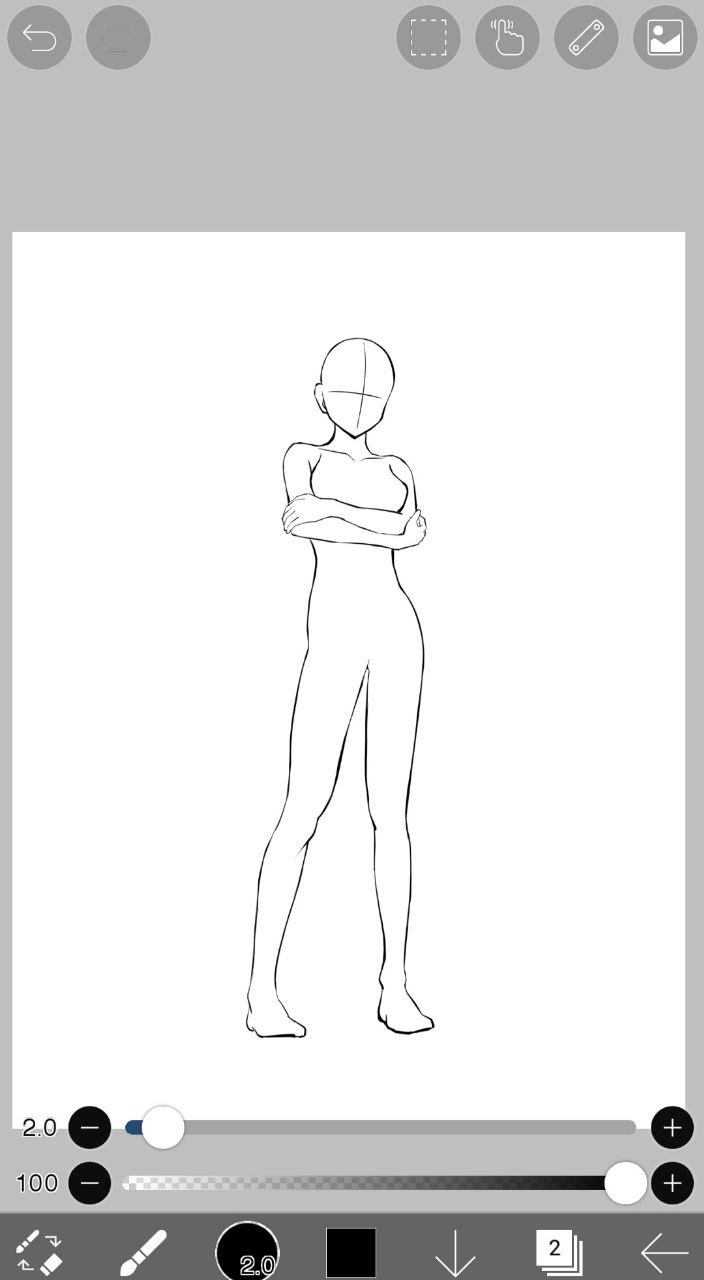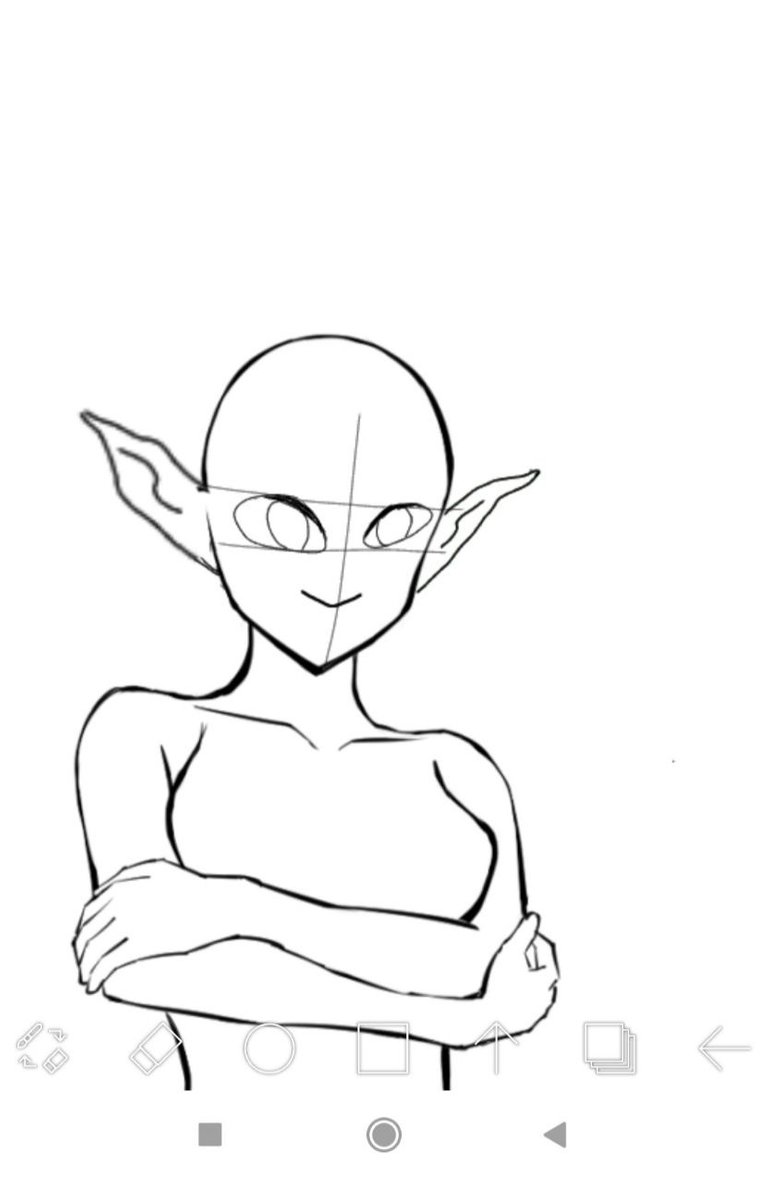 I started by drawing Elf ears and alien eyes. Then proceed with making hair and clothing models as shown below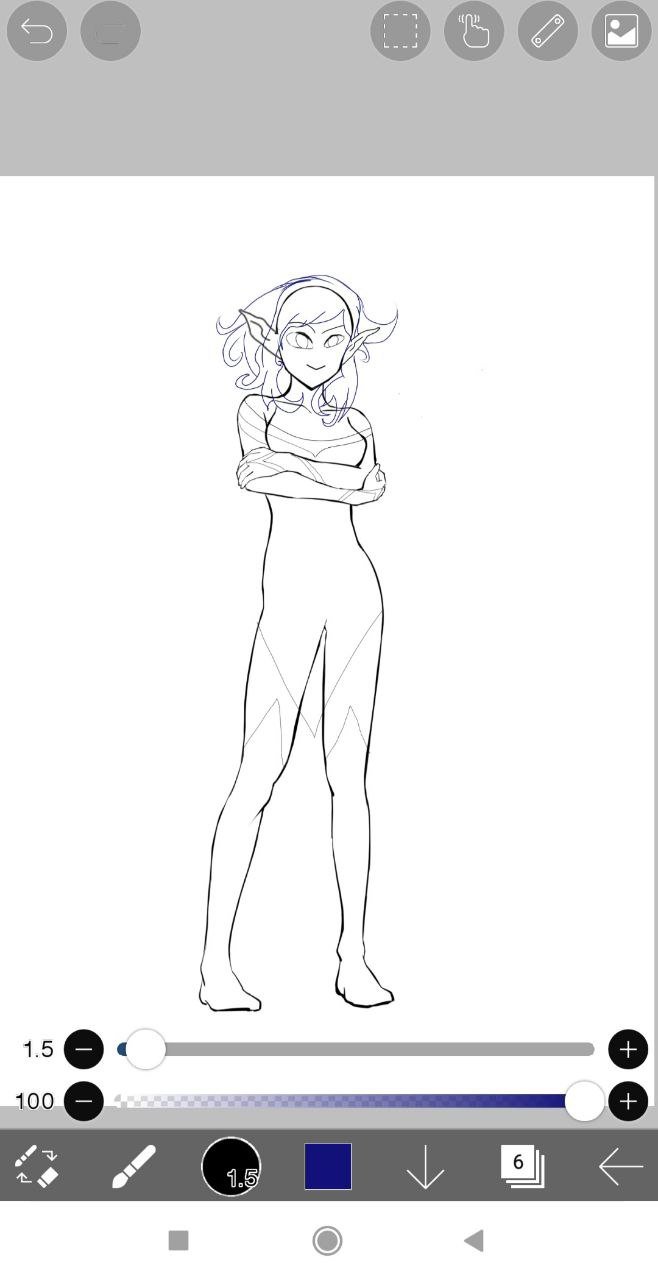 Continue by providing basic colors for clothes as well as leather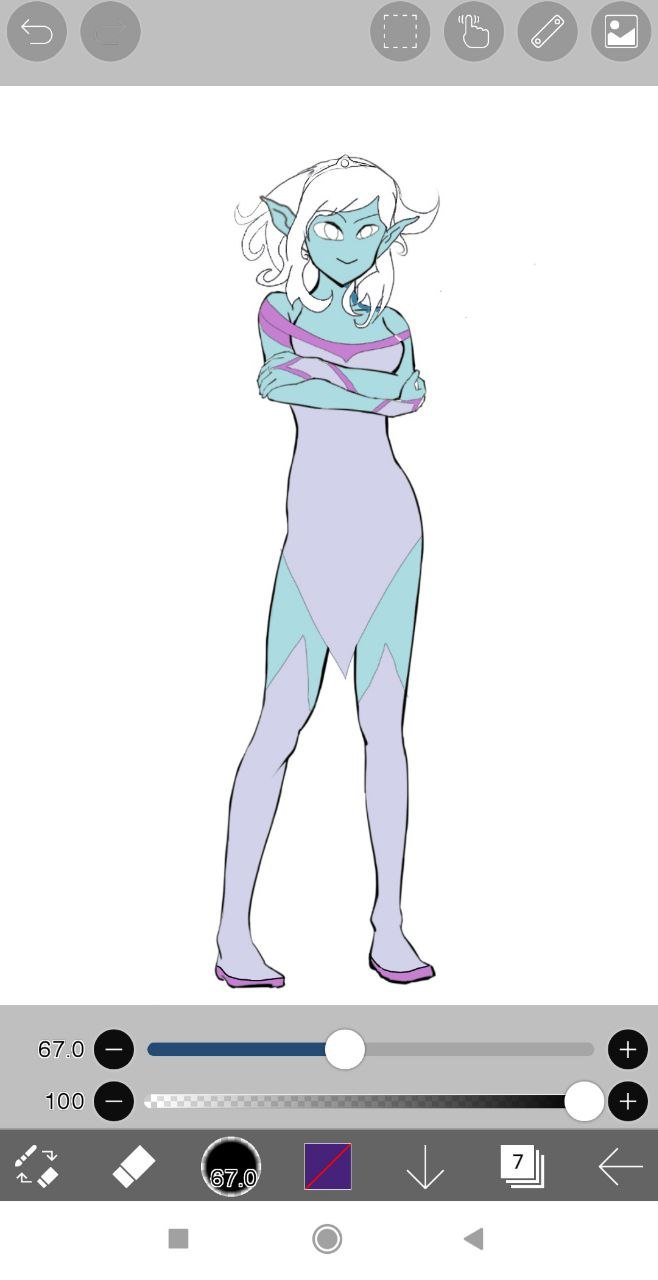 Then it began to give a shadow effect. Honestly, I'm confused about what color I should use, haha so I just use a color that I think is a bit suitable.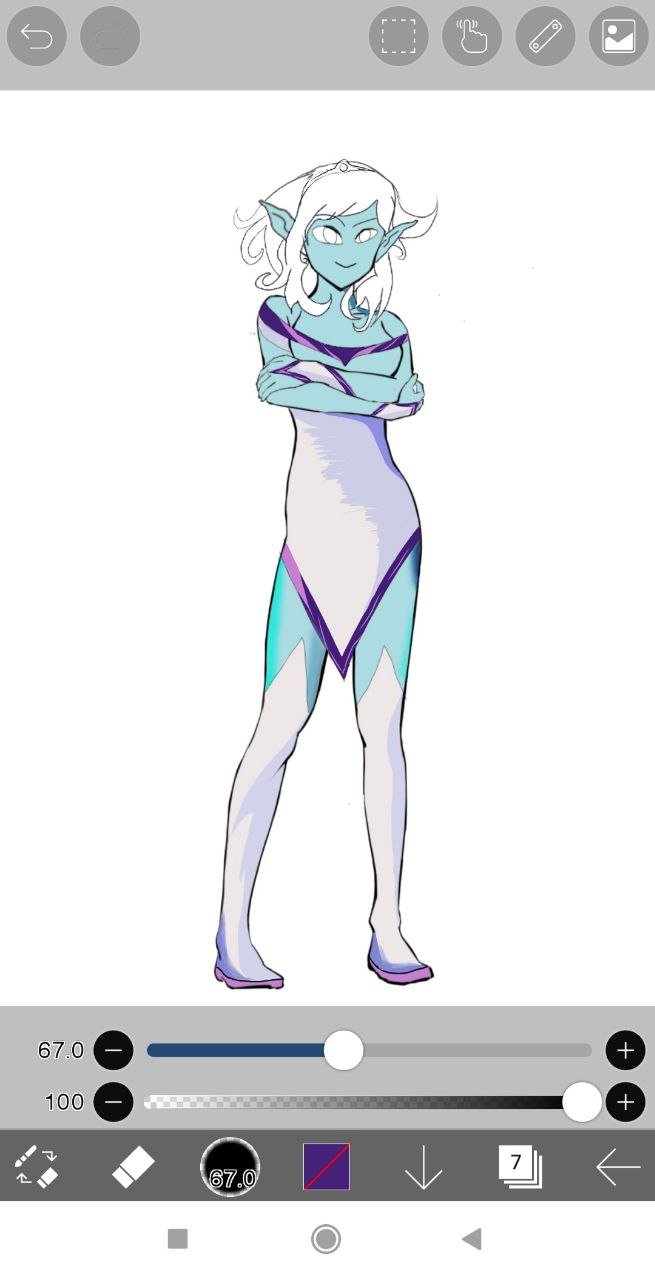 Continue by coloring the eyes to make them look more lively. I have seen a lot of tutorials on making eyes from youtube, but its still difficult to implement.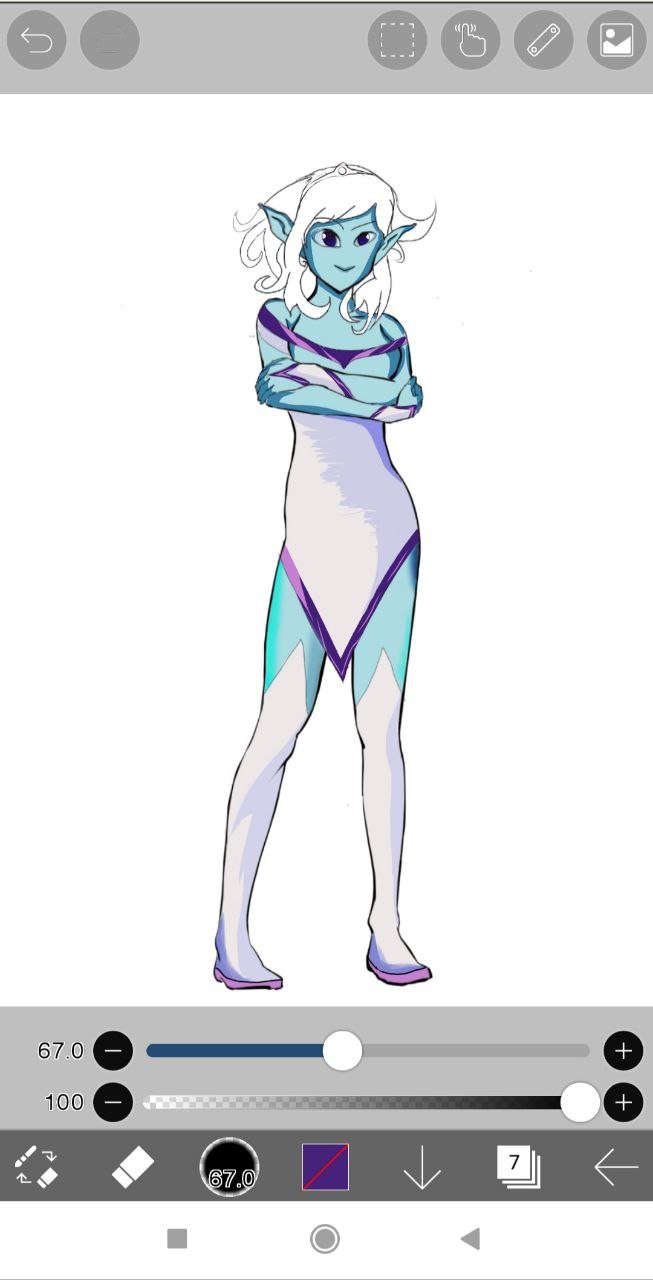 The last part of working on this drawing is the manufacture of hair. It's very hard in my opinion.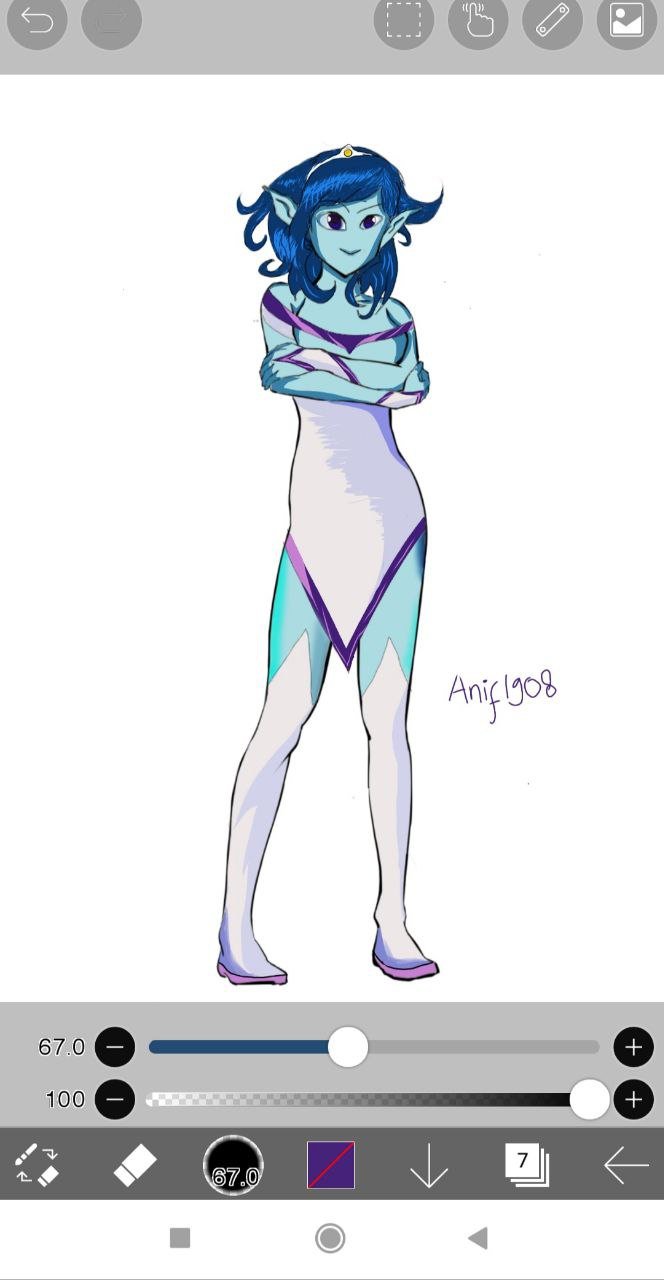 I added 2 Ornaments that I took directly from the app, i.e. adding a lit Circle and a water effect. And the end result of my image is like this picture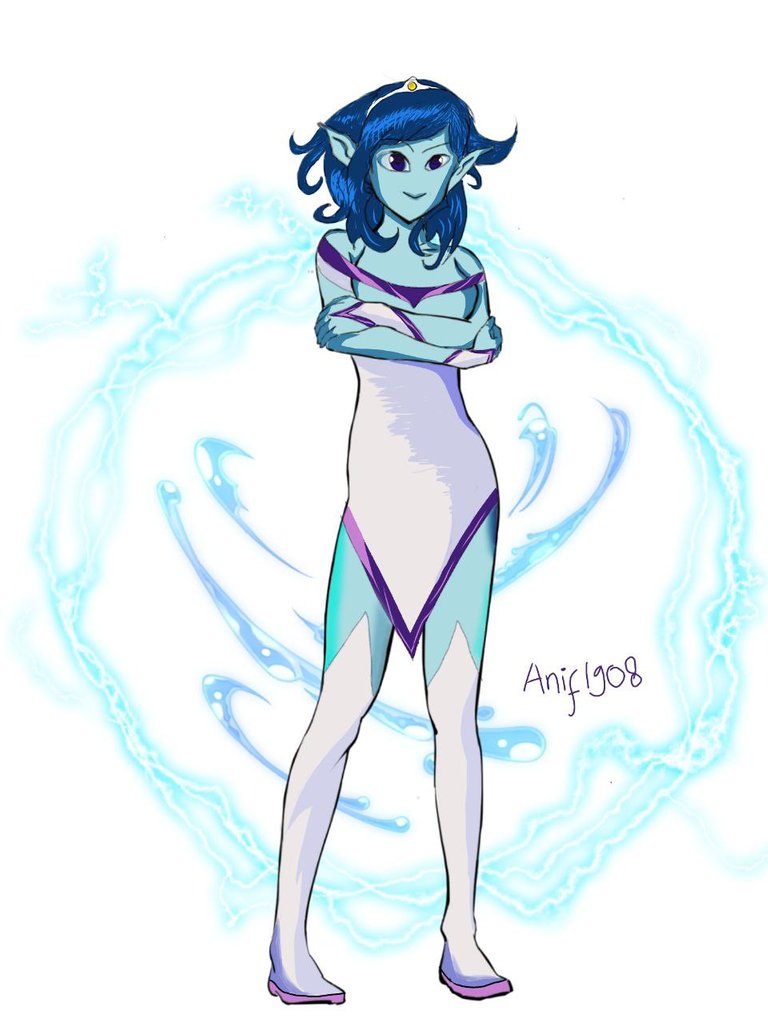 That's the picture I can make, because I'm not an Expert in this field. I'm still trying to learn and hopefully in the next picture the results will be much better. I summarize my drawing process in the gift below.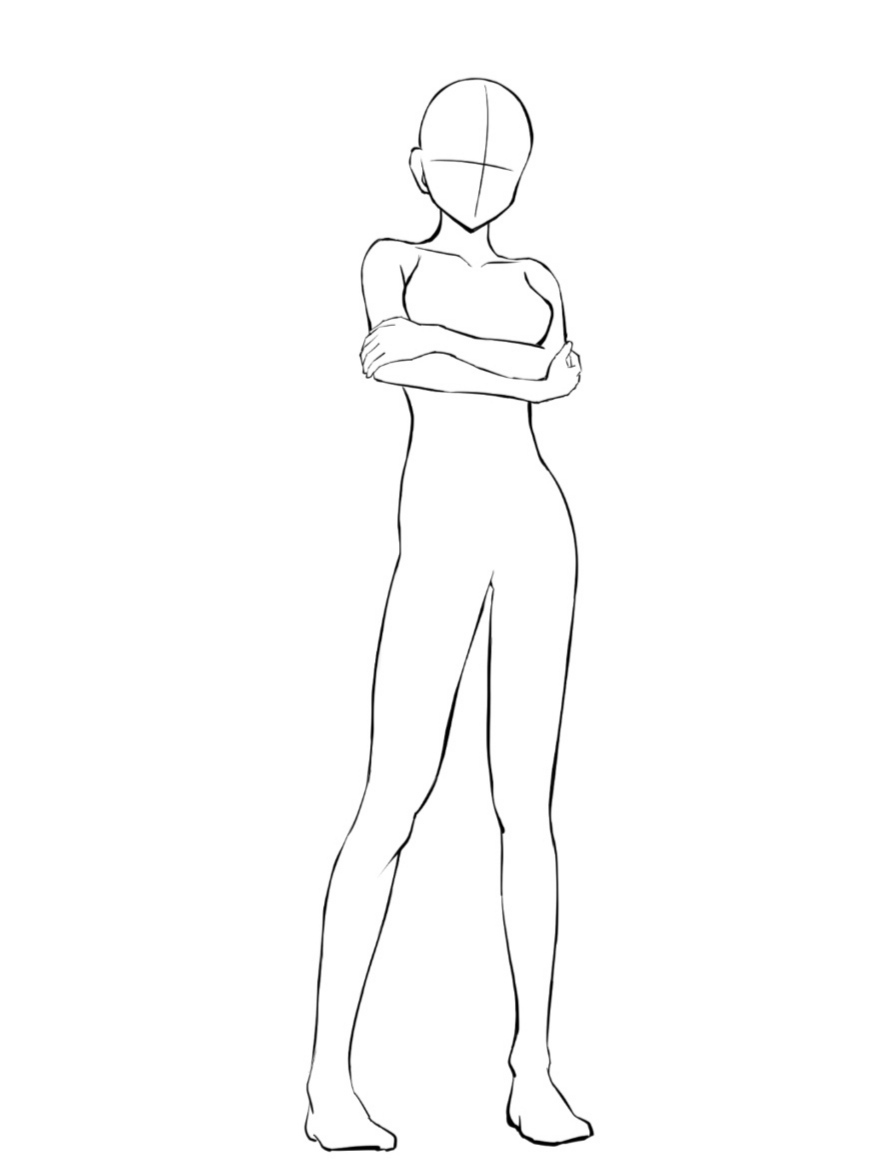 Ok guys, I think is enough here, thank you for visiting my blog, don't forget to upvote and leave a comment. If you want to start playing Splinterlands and don't have an account yet, don't hesitate to use my referral:
https://splinterlands.com?ref=anif1908
---
---