EZ IOU - EZ Redemption Guide - EasyFi Final Compensation

Hello Readers,
After the whole EasyFi Network security incident, the team has done a lot to compensate users that were affected. The plan to distribute compensations has been in place and users can now claim their EZ IOUs.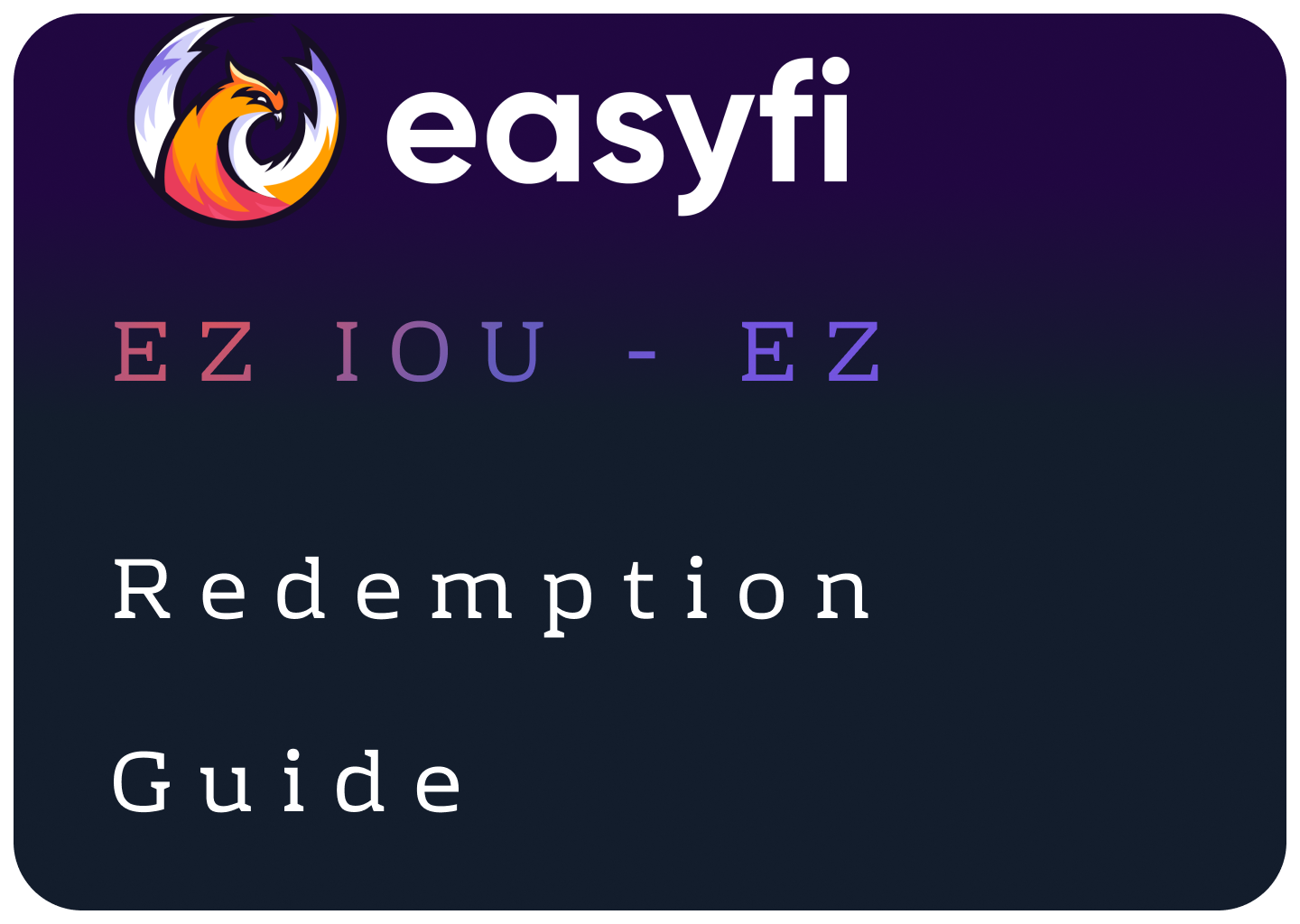 Here is a guide for you on how to redeem your EZ IOU, Read on
Steps to Redeem EZ IOU
Step 1: Users that want to redeem their EZ IOU will have to visit this LINK, and connect the wallet in question. After clicking on Claim EZ IOU, then you have to see step 2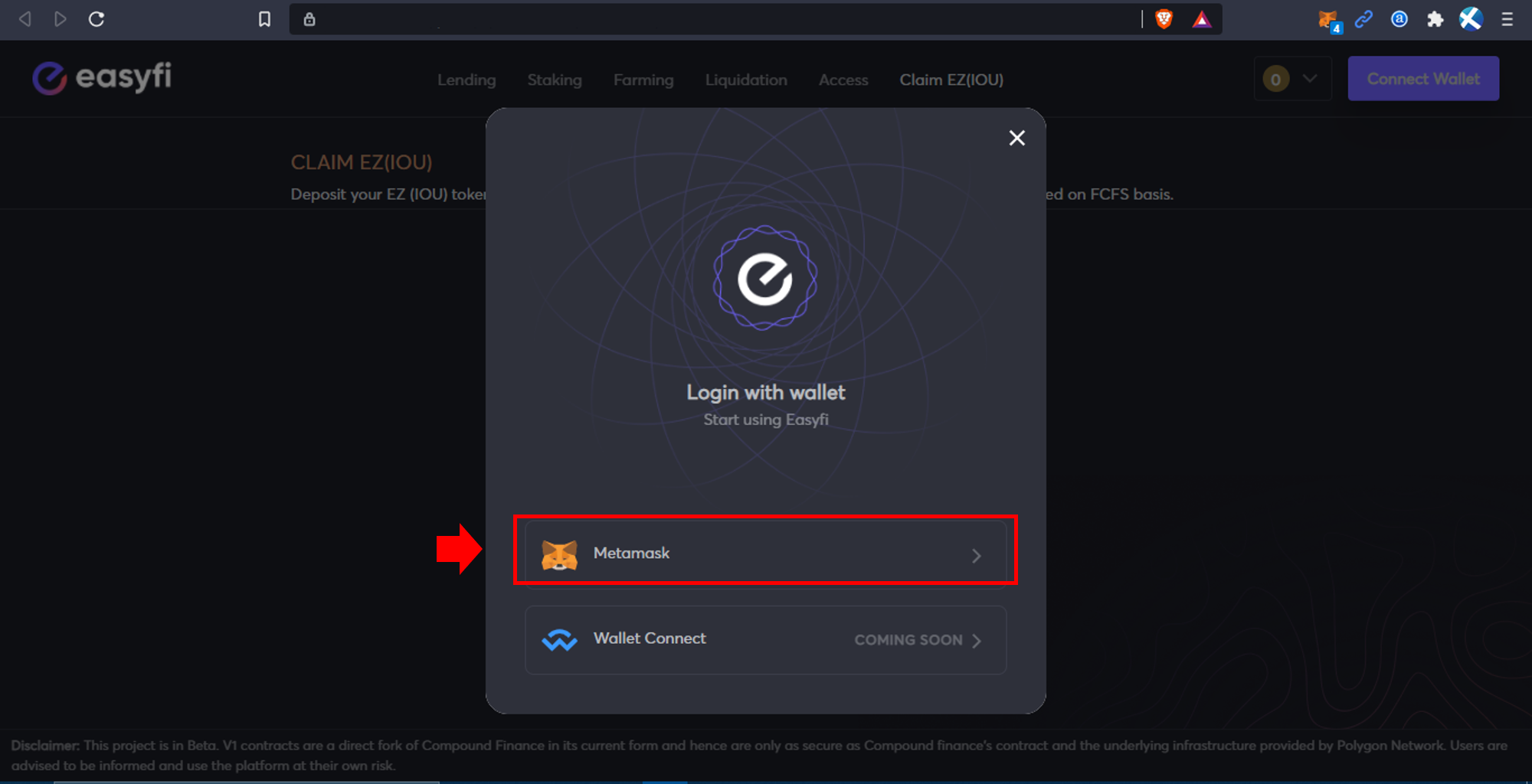 Step 2: Connect wallet, different wallets will be shown and you have to pick the one you are willing to use, select metamask if you're connecting via metamask. Users with metamask extension should click on the icon to unlock the wallet.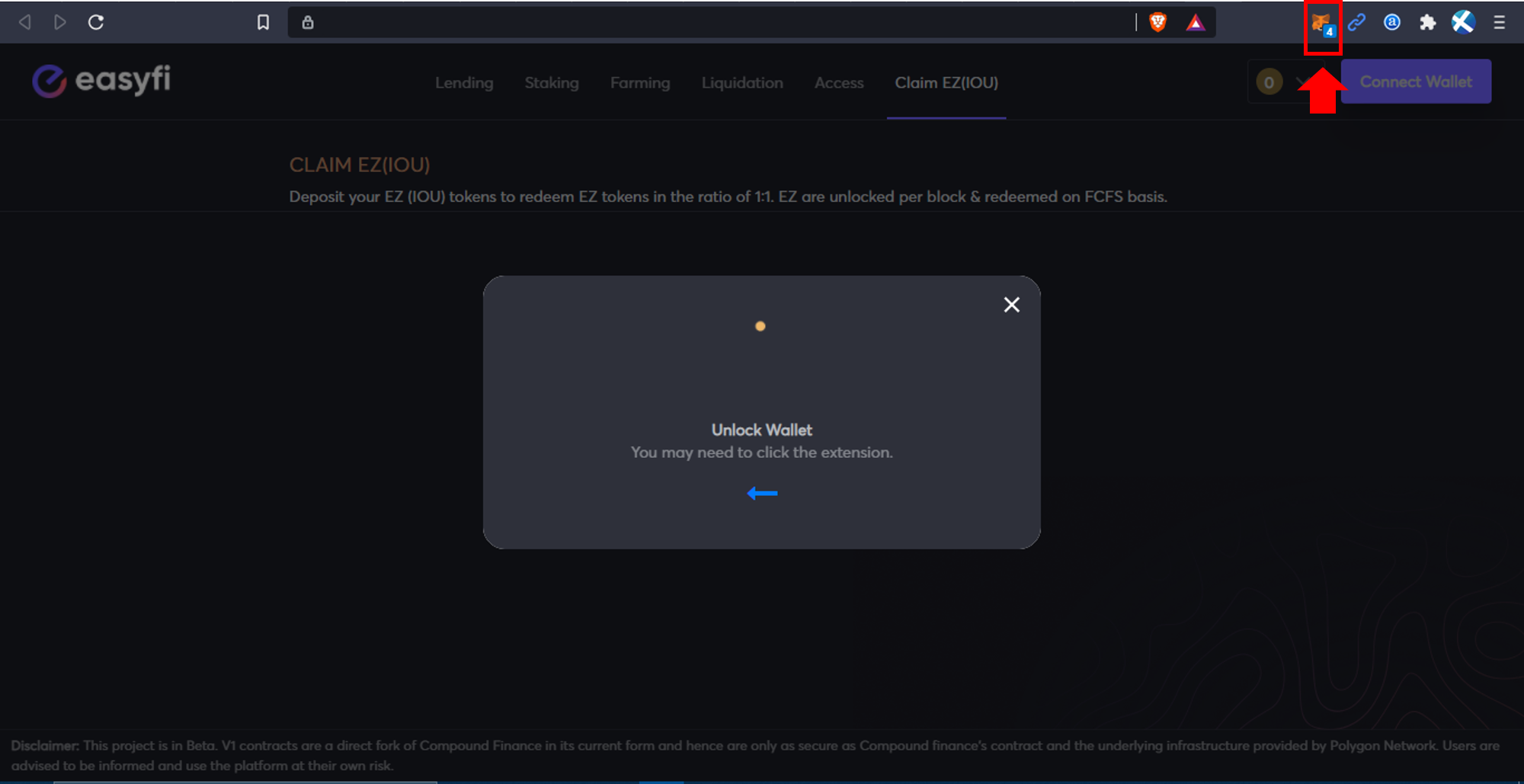 Step 3: Login to Metamask wallet and change from Ethereum Network to Matic Mainnet since you're claiming your EZ IOU on Matic Mainnet.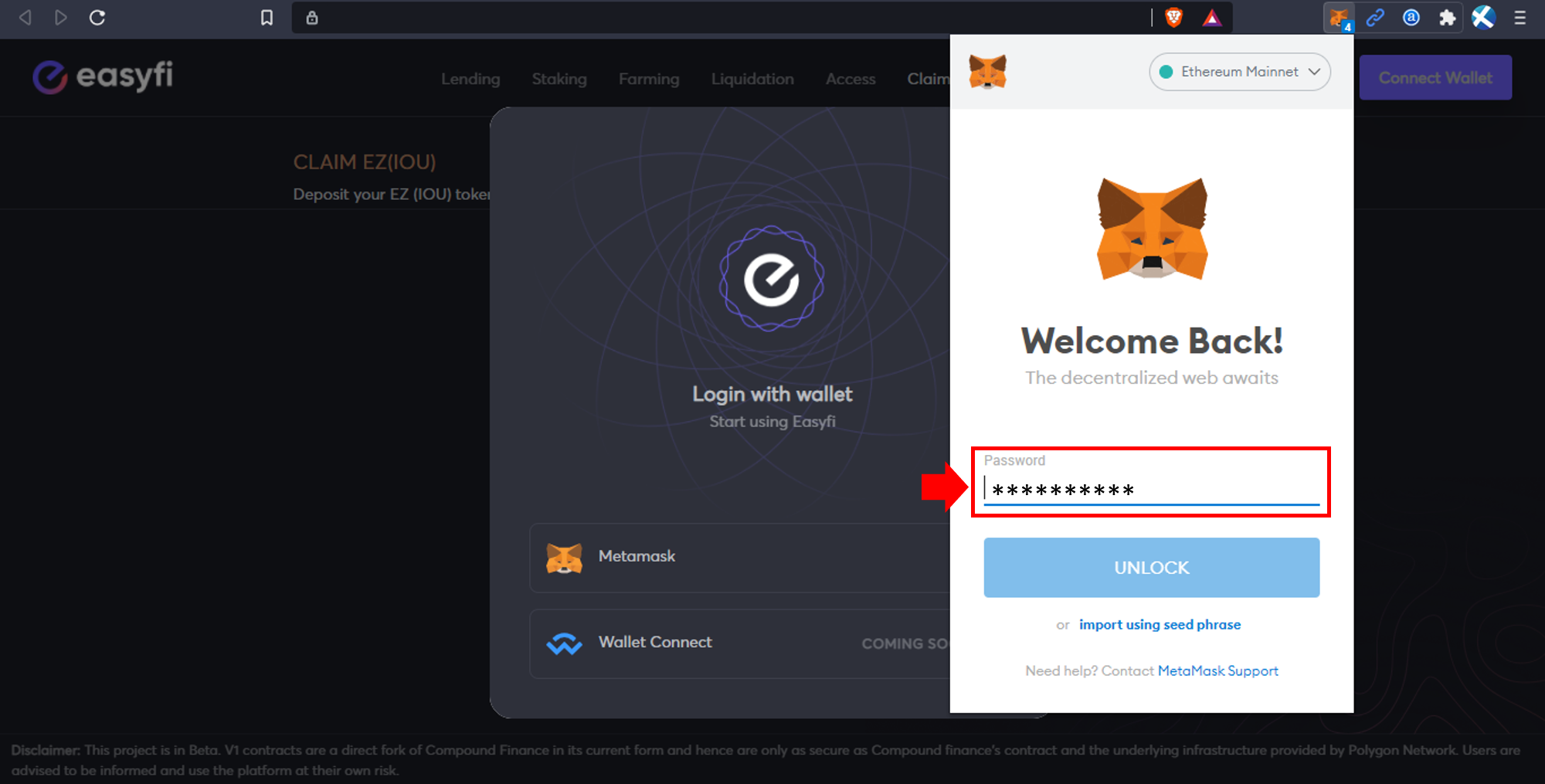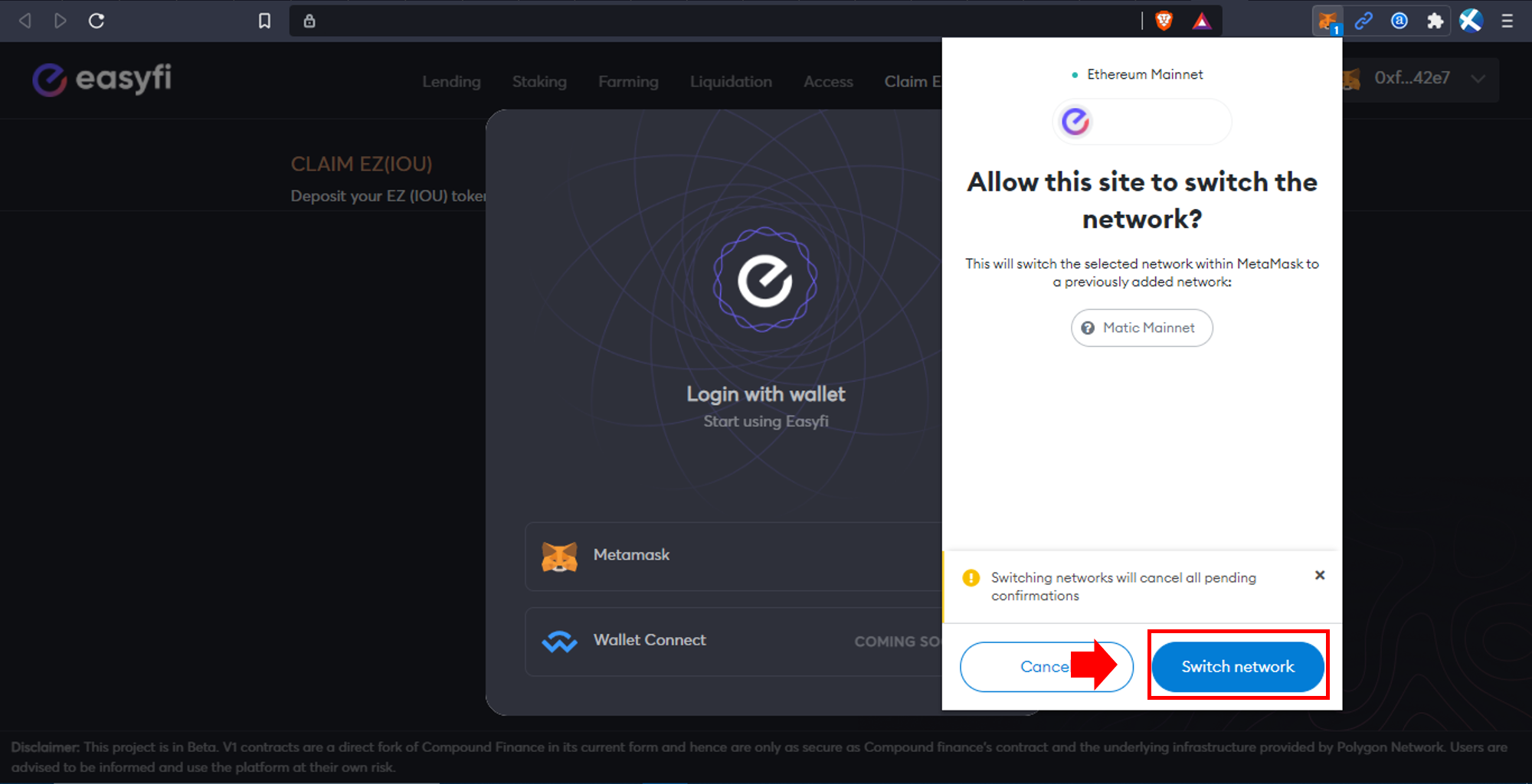 Step 4: After switching the network, the user will now be able to see the "Claim EZ (IOU)" card on the redemption dashboard. This card will have the total number of unlocked EZ as per block height on Polygon and the number in the user's wallet.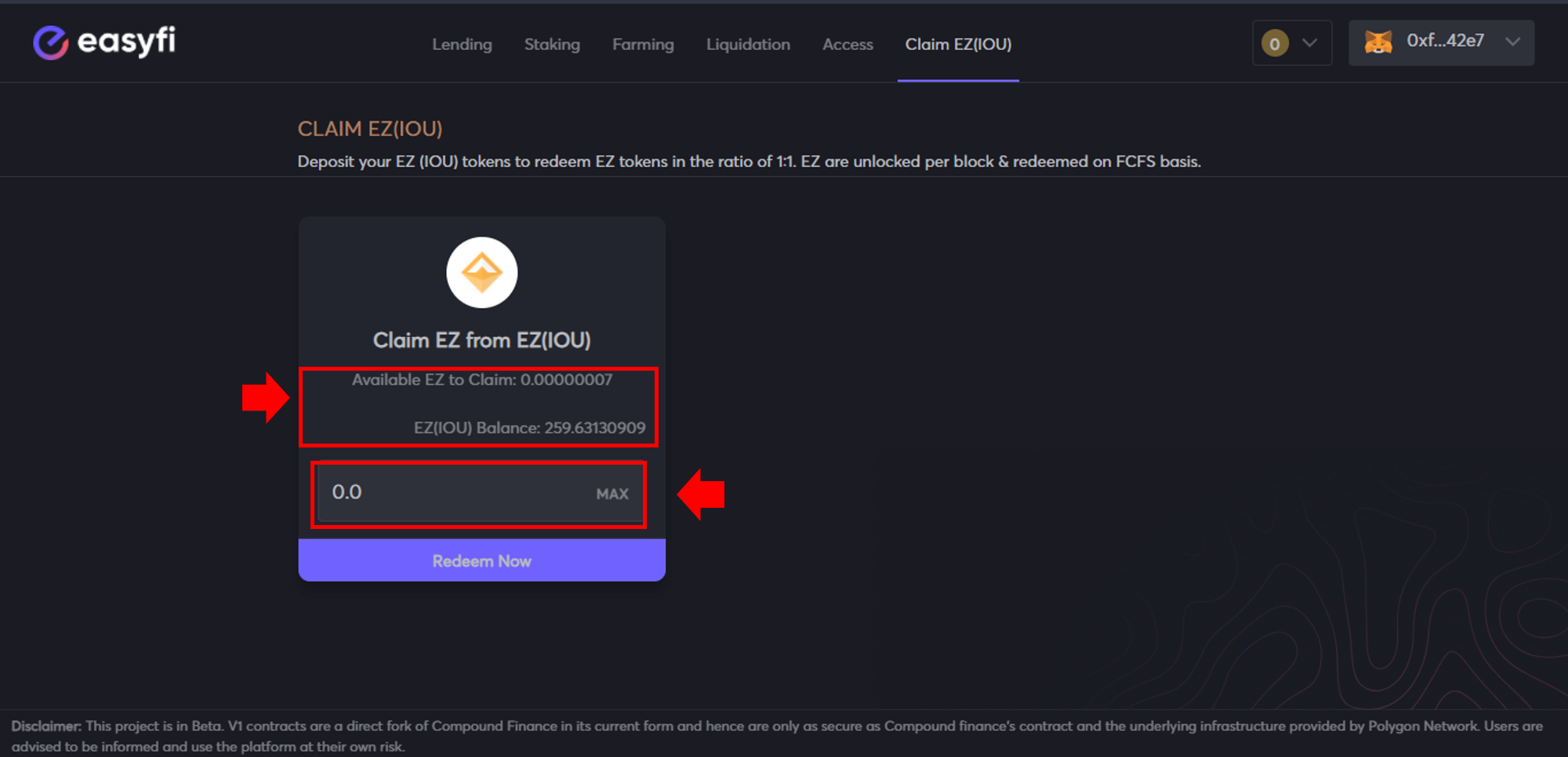 Step 5: You can now enter the amount to be redeemed, if all, you should click on Max, or specify the amount, then Redeem by clicking on Redeem now.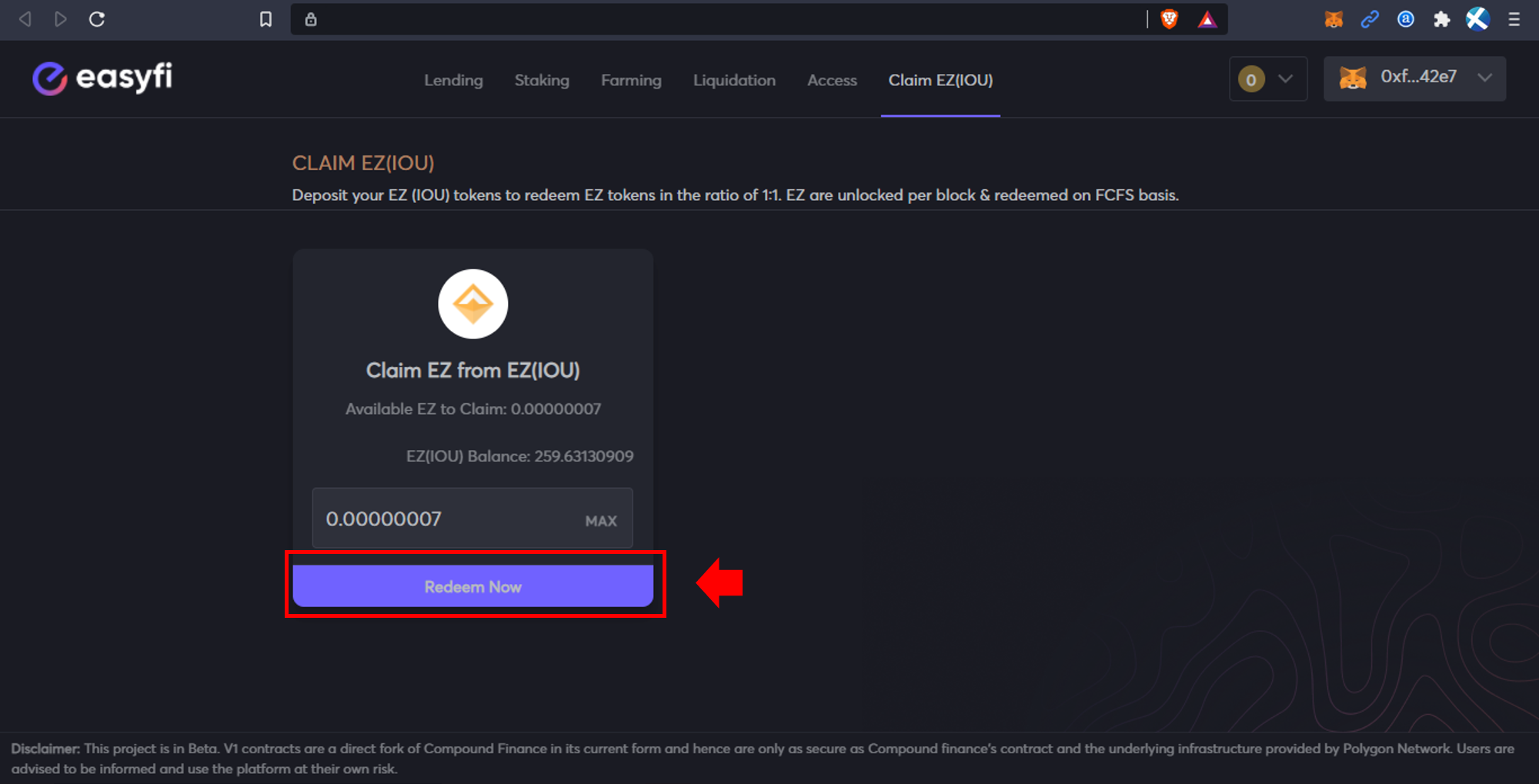 Step 6: The next thing is to approve the transaction, this will be prompted by Metamask, click on Approve.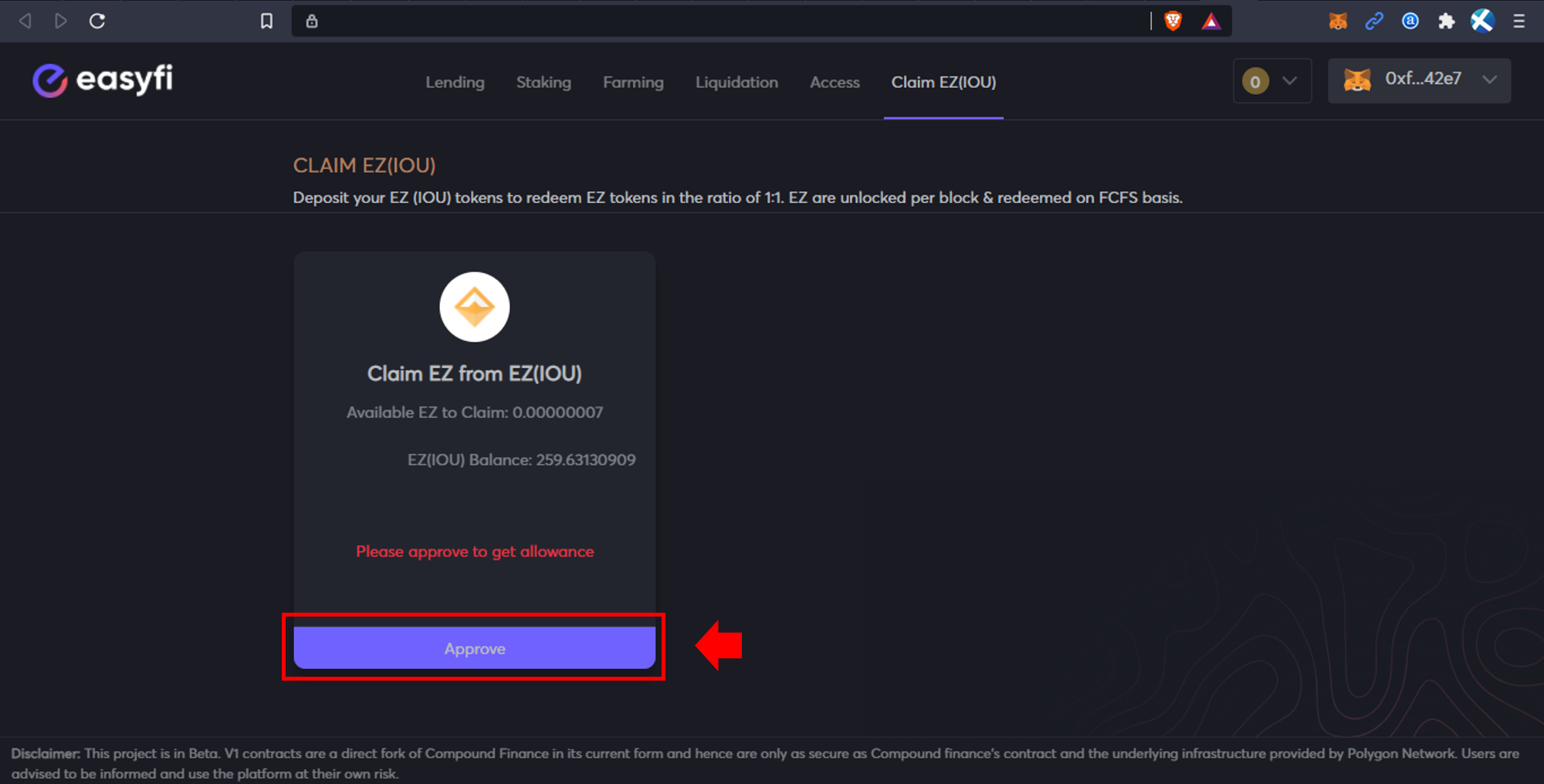 Step 7: After approval, the next is to do the final confirmation on Matic Network to conclude the redemption.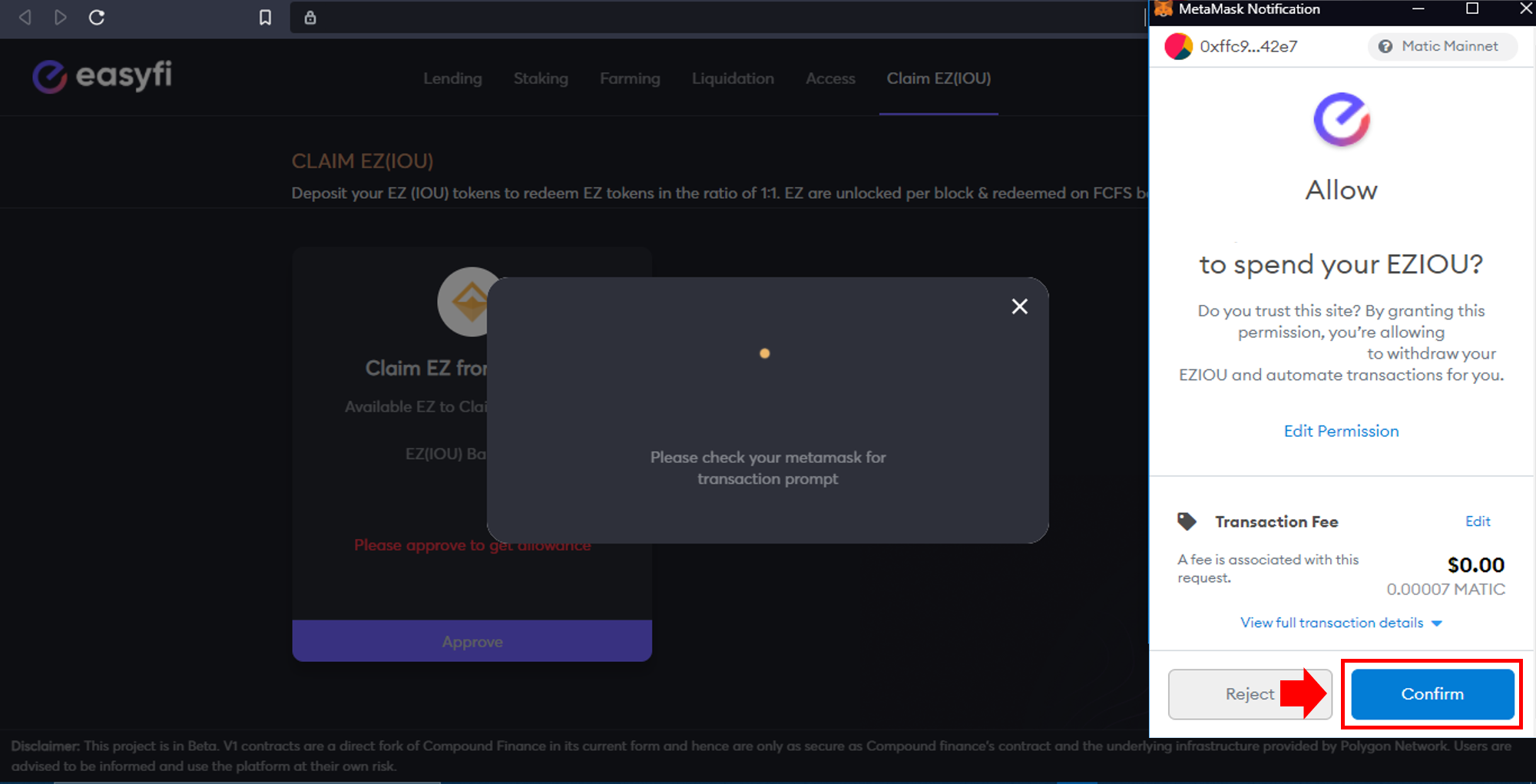 With the few steps below, all users will be able to redeem and convert their EZ IOUs to EZ and this will reflect in their wallet after all block confirmations.
As a user, you will be able to redeem the EZ IOU over a period of 6 months and it will be on a First-come, First serve basis.
Read more about EZ IOUs by clicking HERE
Thanks for Reading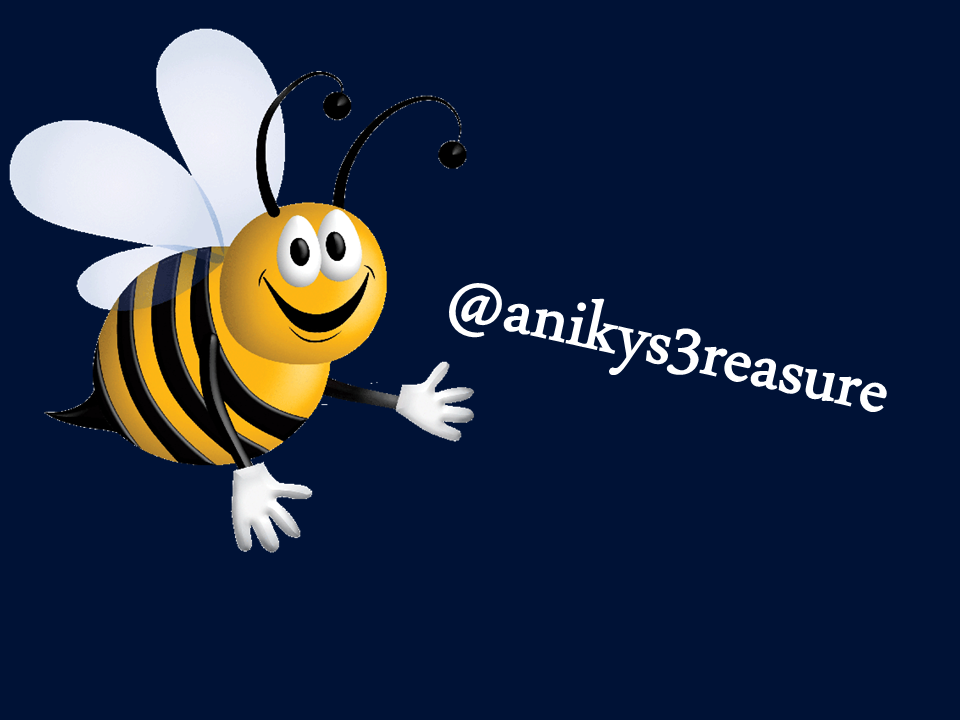 I am Bee 🐝
Posted via neoxian.city | The City of Neoxian
---
---