Some simple and sober shots in a row....👍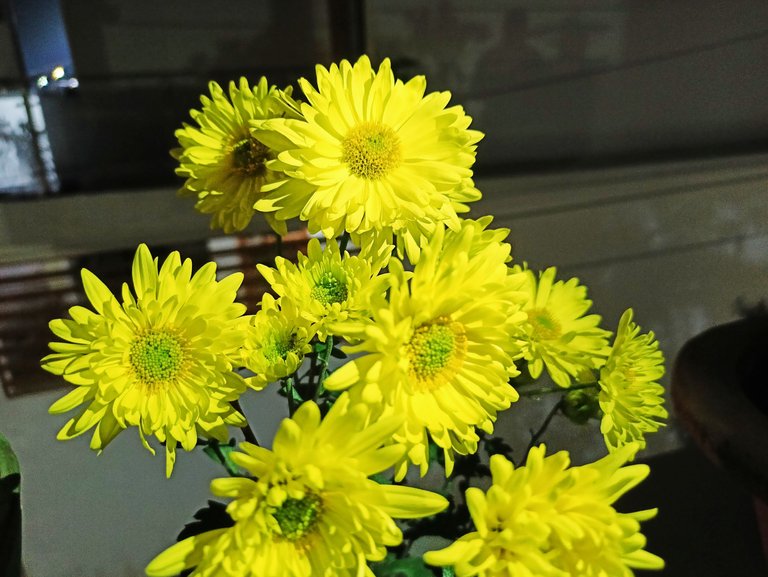 https://images.ecency.com/p/54TLbcUcnRm4Bw8fmw3Y3deXChf9UQSDSsMgDEZRnRofpzHLyKEraihLcF9F3NwwMmUx9bsFa564ovE3VjAtu9RsDvYghY6U4qFHZXi96zSuDsVdinbD2dShh6hE9N7ooBHqrffTk.webp?format=webp&mode=fit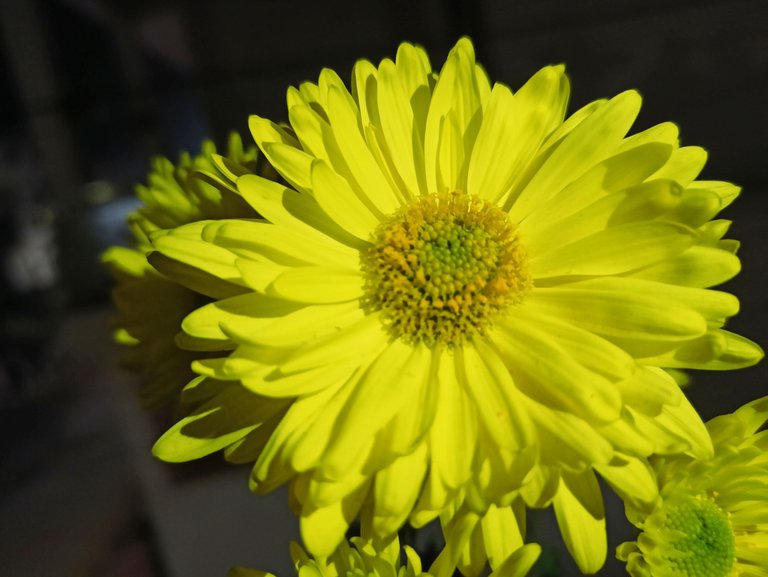 https://images.ecency.com/p/54TLbcUcnRm4Bw8fmw3Y3deXChf9UQSDSsMgDEZRnRofpzHLyKEraihLcF9F3NwwMmUx9bsFa564ovE3VjAtu9RsDvYghY6U4qFHZXi96zSuDsVdinbD2dShh6hE9N7ooBHqrffTk.webp?format=webp&mode=fit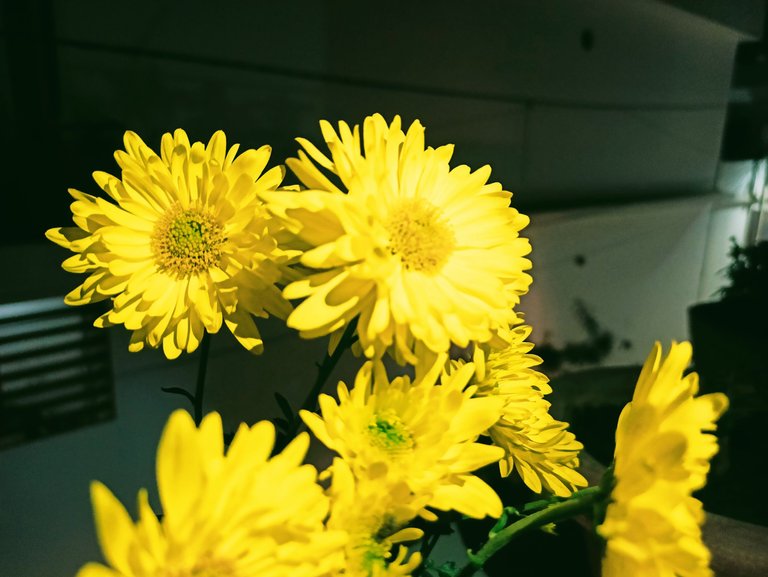 Hey guys what's up...Hope so you all are fine...So with some beautiful and simple pictures,I am back here to serve you guys a beautiful blog also.
Yesterday's night I was just walking around and scrolling the Instagram reels nothing else 🥱
These days are really boring for me as in these days I don't want to go out as well as i get bored at home also....ahmmm it has no solution...So i found my peace of mind by seeing my flowers which I had grown up in my balcony and in my garden too.
So here are some simple and sober pictures of a flower named as "Chrysanthemum indicum"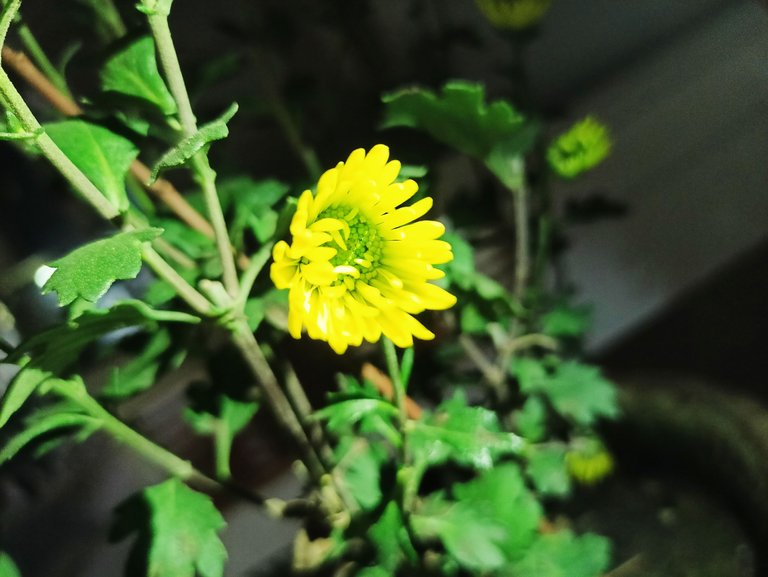 https://images.ecency.com/p/54TLbcUcnRm4Bw8fmw3Y3deXChf9UQSDSsMgDEZRnRofpzHLyKEraihLcF9F3NwwMmUx9bsFa564ovE3VjAtu9RsDvYghY6U4qFHZXi96zSuDsVdinbD2dShh6hE9N7ooBHqrffTk.webp?format=webp&mode=fit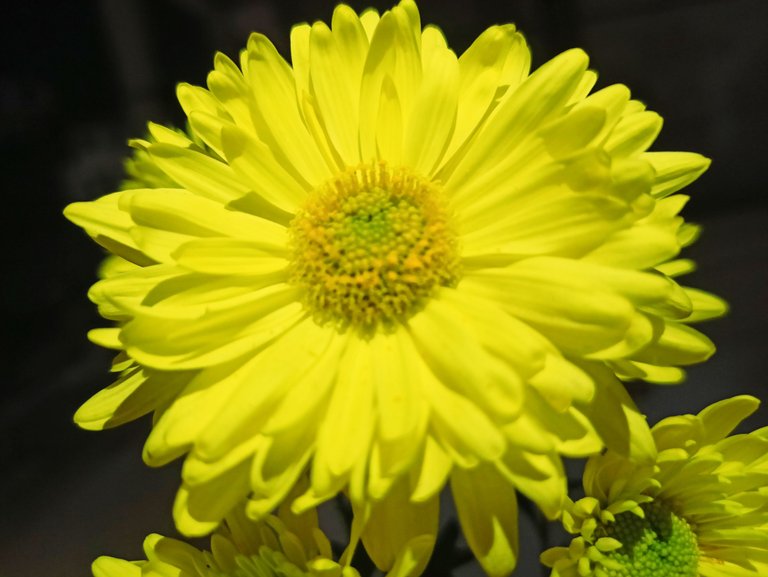 Chrysanthemum indicum is a flowering plant commonly called Indian chrysanthemum,[2] within the family Asteraceae and genus Chrysanthemum.
Kingdom: Plantae
Clade: Tracheophytes
Clade: Angiosperms
Clade: Eudicots
Clade: Asterids
Order: Asterales
Family: Asteraceae
Genus: Chrysanthemum
Species:C. indicum
Information Source
It was looking so simple flower and also looking similar to the sunflower 🌻,even though I had not edited them so much.One more shot i had clicked of the very small flower named as "China pink" which looks so beautiful in its dark pink shade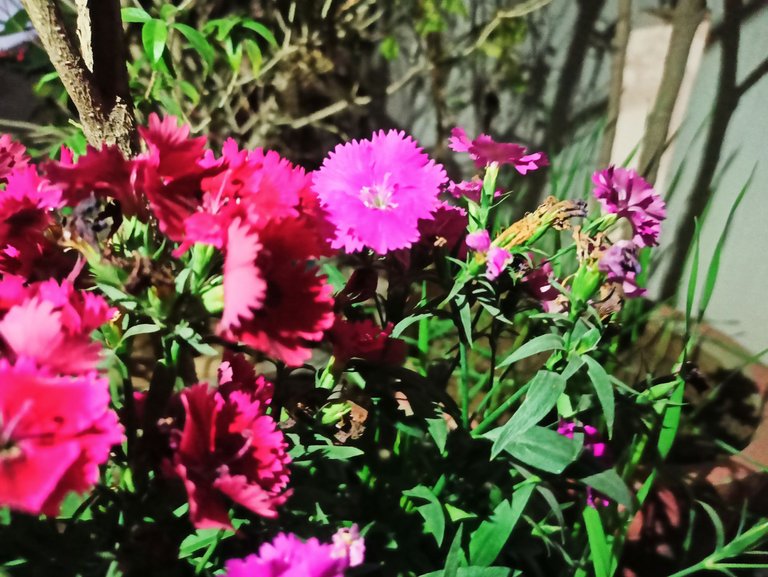 https://images.ecency.com/p/54TLbcUcnRm4Bw8fmw3Y3deXChf9UQSDSsMgDEZRnRofpzHLyKEraihLcF9F3NwwMmUx9bsFa564ovE3VjAtu9RsDvYghY6U4qFHZXi96zSuDsVdinbD2dShh6hE9N7ooBHqrffTk.webp?format=webp&mode=fit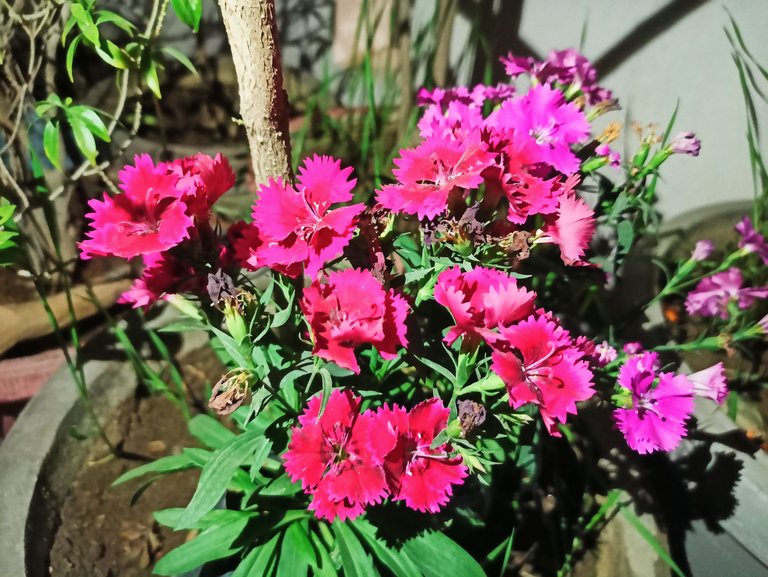 Dianthus chinensis, commonly known as rainbow pink[1] or China pink (Chinese: 石竹 shí zhú) is a species of Dianthus native to northern China, Korea, Mongolia, and southeastern Russia.[2] It is a herbaceous perennial plant growing to 30–50 cm tall.
Information Source
So here I am going to ending up my blog 🤗
Hope so you all will love to see it...
Show your love and support in the comment section and by giving a vote too♾️.
Till then take care of yourself and your family 💞
See you soon guysssss
| Pictures | | Photography |
| --- | --- | --- |
| Photos | | Flower |
| Edited on | | Adobe Lightroom |
| Edited by | | @anmolsingh3006 |
| Shot on | | Realme7 |
---
---