VIP Wishes: First Impressions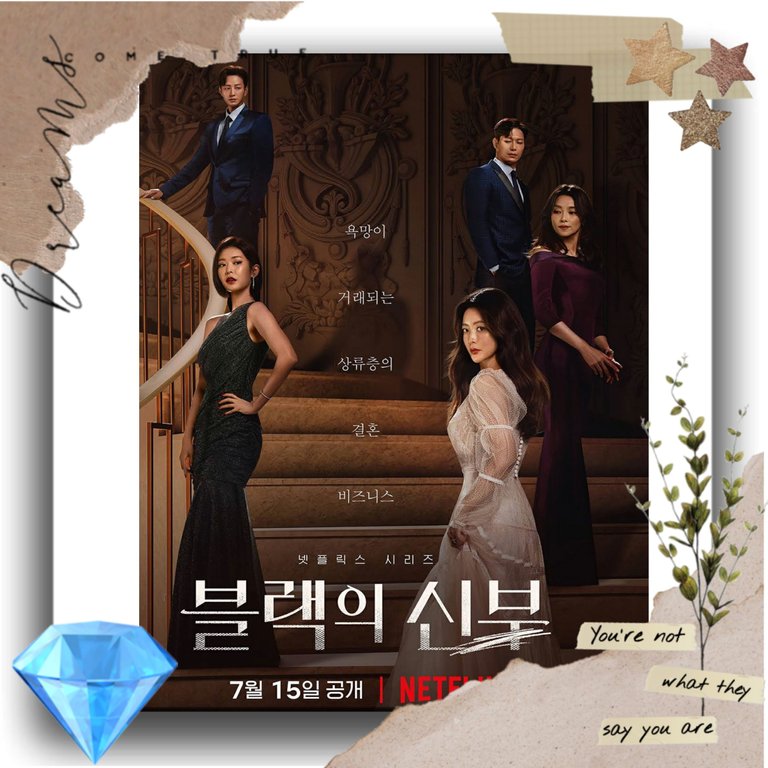 Fuente
---
Hola querida comunidad de Hive, espero se encuentren bien. El día de hoy quiero venir a contarles mis primeras impresionas de una serie coreana llamada "Deseos VIP" y es que últimamente he tenido malas rachas con las series, cosas las cuales no hablo porque en realidad si siento que no voy a seguir con ella, prefiero no decir nada. Pero con Deseos VIP me ha pasado diferente y es que me dejo un buen sabor de boca los primeros capítulos.
Hello dear Hive community, I hope you are well. Today I want to come to tell you my first impressions of a Korean series called "Deseos VIP" and is that lately I have had bad times with the series, things which I do not talk about because if I feel that I will not continue with it, I prefer not to say anything. But with VIP Wishes it has happened to me differently and it is that it left me a good taste in my mouth the first chapters.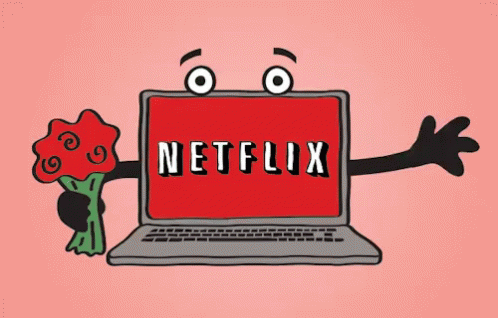 ---
En el elenco podemos encontrar a Lee Hyun-wook, Jung Yoo-Jin, Kim Hee-sun, Cha Ji-yeon ente otros, la verdad no puedo concentrarme en hablar de los personajes ya que siento que aún se puede ver más de ellos, lo que quiero hablar en sí de ella es en lo que promete como serie corta, o sea nos ofrecen venganza, romance y una historia bastante atrapante, ya que hablamos de una organización que se encarga en casar gente, una viuda dolida por lo que le paso a su esposo, una casamentera bastante inteligente y una mujer bastante ambiciosa algo que me llamo la atención.
In the cast we can find Lee Hyun-wook, Jung Yoo-Jin, Kim Hee-sun, Cha Ji-yeon among others, I can't really concentrate on talking about the characters since I feel that we can still see more of them, what I want to talk about it is what it promises as a short series, I want to talk about what it promises as a short series, that is to say, they offer us revenge, romance and a very catchy story, since we are talking about an organization that is in charge of marrying people, a widow hurt by what happened to her husband, a very intelligent matchmaker and a very ambitious woman, something that caught my attention.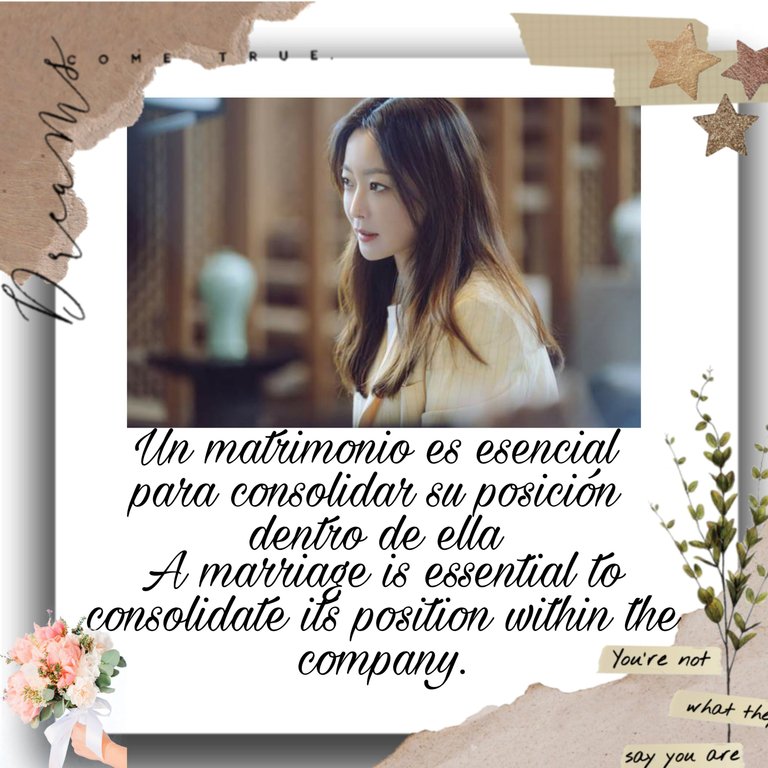 Fuente

---
Tal vez esto es más joven-adulto o sea yo veo son k-dramas relacionados con el colegio y esas cosas por ello que me resulta bastante interesante, porque nos quieren presentar a unos personajes que rozan a los 40 años. Por otro lado nos dan a entender cómo se maneja la vida matrimonial de las familias o gente importante en ese país, no solo lo digo por esta seria, también por "Propuesta Laboral" que se me vino varias veces en la cabeza cuando vi los primeros capítulos y es que siempre hay intereses de por medio para las personas que tinene que perder, en un casamiento como por ejemplo los ricos.
Maybe this is more young-adult, that is, I see k-dramas related to school and things like that, so I find it quite interesting, because they want to introduce us to characters who are close to 40 years old. On the other hand they give us to understand how the married life of the families or important people in that country is managed, not only I say it for this serious, also for "Labor Proposal" that came to my head several times when I saw the first chapters and is that there are always interests in the middle for the people who have to lose, in a marriage as for example the rich.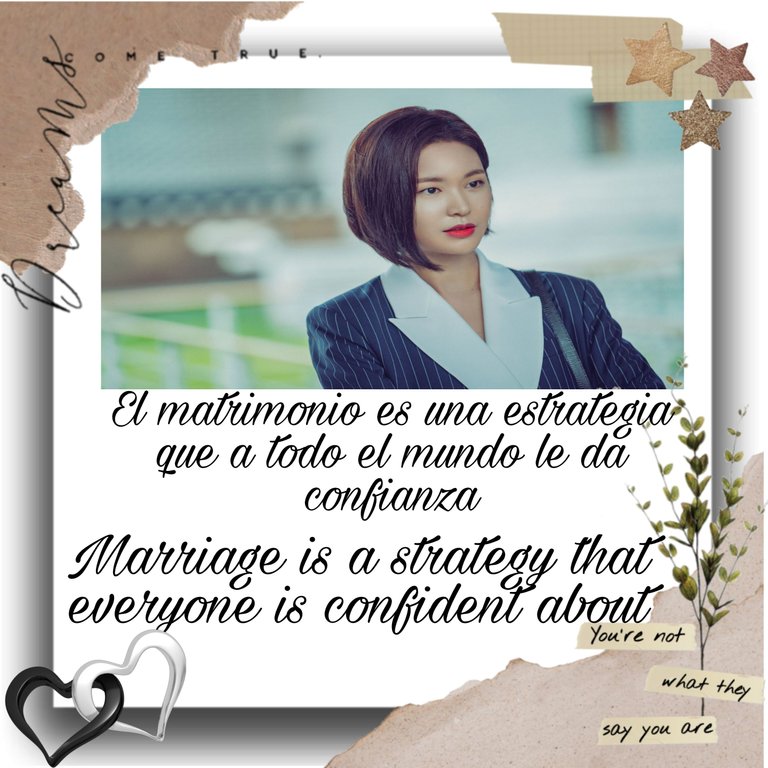 Fuente

---
Por otro lado me gusta que no es una serie quisquillosa en querer guardar misterios de lo que pasa como otras, eso a veces mantienen al espectador otras veces lo confunden y es que no entendía muy bien que había pasado con el esposo de la protagonista Seo Hye-seung, pero nos dieron un buen pedazo del primer capítulo para entender que ha paso, siento que esta seria va a estar llena de giros o eso espero, al menos quiero una buena venganza no es como que esto resolviera todo pero que si aportaría lo que nos presenta primero, aunque el nombre dice deseo…aunque siento que este va por el deseo de poder, deseo de amar y el deseo de venganza , me gusta pensar esa idea. Solo espero que no me decepcione.
On the other hand I like that it is not a fussy series in wanting to keep mysteries of what happens like others, that sometimes keep the viewer other times confuse him and that is that I did not understand very well what had happened to the husband of the protagonist Seo Hye-seung, but they gave us a good piece of the first chapter to understand what has happened, I feel that this series will be full of twists or so I hope, at least I want a good revenge is not like this would solve everything but it would bring what we presented first, although the name says desire.... though I feel like this one goes for desire for power, desire to love and desire for revenge , I like to think that idea. I just hope it doesn't disappoint me.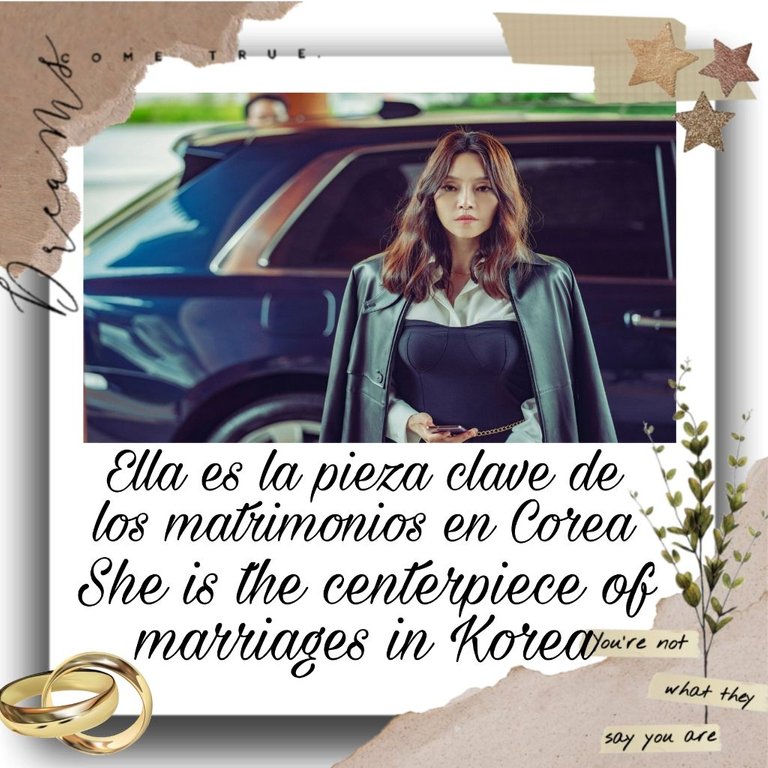 Fuente

---
Las frases son de la serie, de los capítulos que ví. De verdad espero traerle una reseña completa y que sea una buena experiencia, nos leemos pronto.
The phrases are from the series, from the chapters I saw. I really hope to bring you a complete review and that it will be a good experience, see you soon.

---
---
---