MURAL PLAN IN GUANIPA // PLAN MURALISTA EN GUANIPA
One of the attractions that captivates me most about cities is their panoramic view when I arrive for a visit. I am always attracted by the natural spaces, but also by the details that adorn urban spaces, especially the cleanliness, order, ornaments, and that their walls are decorated with any beautiful content that is not political propaganda, grotesque drawings or signs with vulgar language.
I have admired the recent initiative of several local artists and painters to decorate the walls of Venezuelan cities with images representative of each region, either with recycled material or with paintings, and in my state there is a very extensive variety of symbolic themes. Anzoátegui is surrounded by coasts, plains and mountains that allow to highlight its tourism with greater amplitude, but it also has representative elements such as the work of its inhabitants, the emblematic fruits, flowers and animals, the most outstanding landscapes, and even its food. Using these elements to decorate the walls of the cities is a very picturesque and attractive project to the eyes of those who visit us.
For this reason, the muralist plan that is being developed in the country came to the town where I live at the present time by the hand of the state government, plastic artists, professional painters, and a team that was well documented about the elements that symbolize the Mesa de Guanipa.
This mural plan was extended throughout the city of San José de Guanipa (El Tigrito) and part of the avenue that connects it with my hometown, El Tigre. The symbolic elements are the same for both cities, we are characterized by our predominant indigenous race in the Mesa de Guanipa which is the Kariña ethnic group, still settled throughout this region from the Orinoco River to the southern part of Anzoátegui state, the cashew tree which is the most cultivated fruit in the area, the parrot as the predominant bird, the oil industry, planting and cattle raising among many other significant elements. I do not know the names of the plastic artists present but I know that this great work of art is supported by the Venezuelan company of Artistic Productions (Venproart).
This tourist project has been carried out throughout the month of March 2023 prior to the anniversary of San José de Guanipa and the day of San José, patron saint of this city, which is celebrated this March 19, and the opening of the Guanipa Agrotourism Fair that takes place from March 17 to 19, date on which closes the event in conjunction with the anniversary of the city.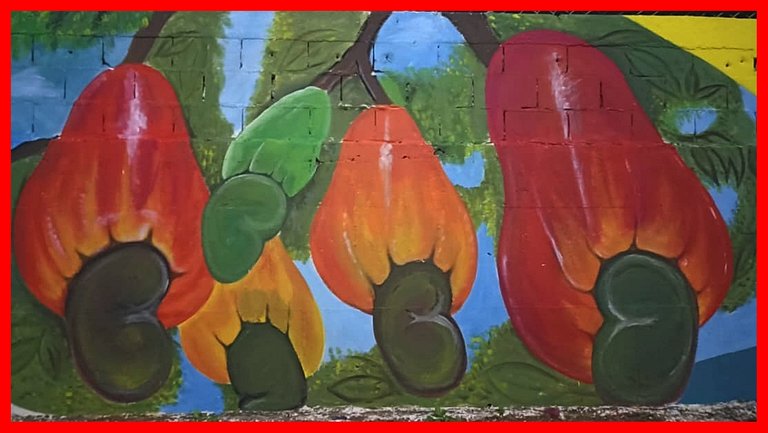 ---
---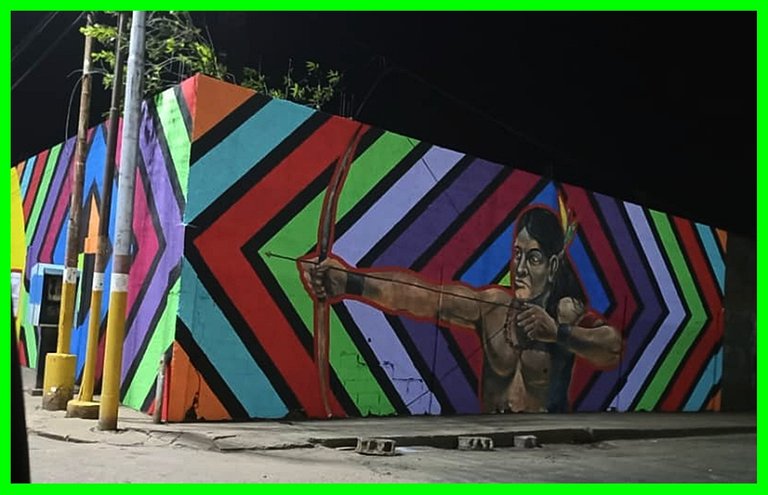 ---
---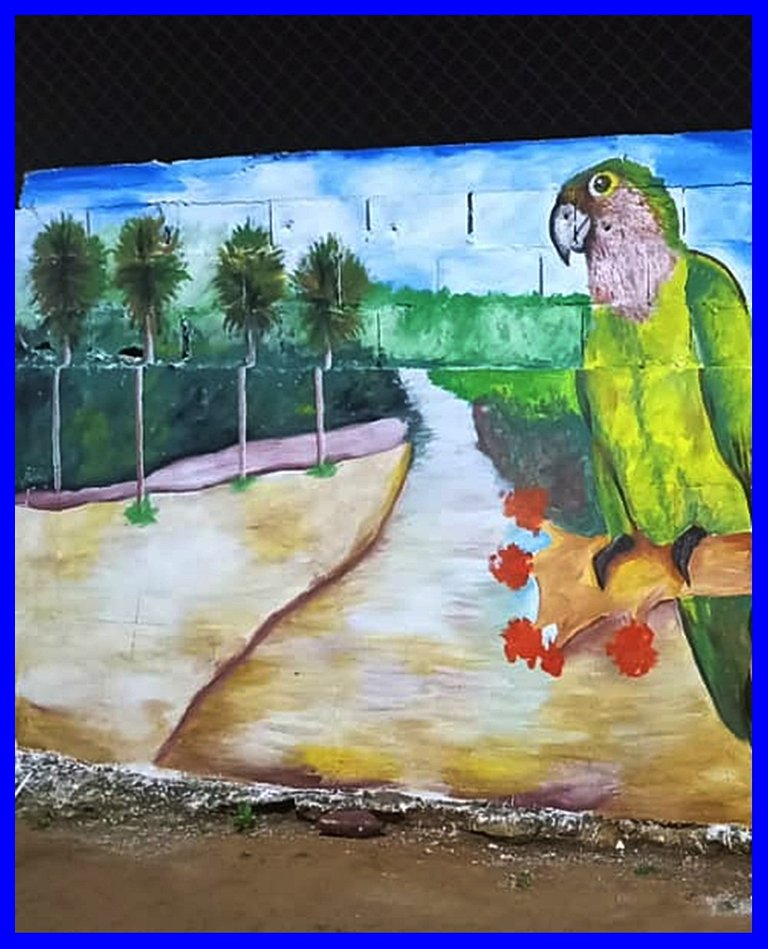 ---
---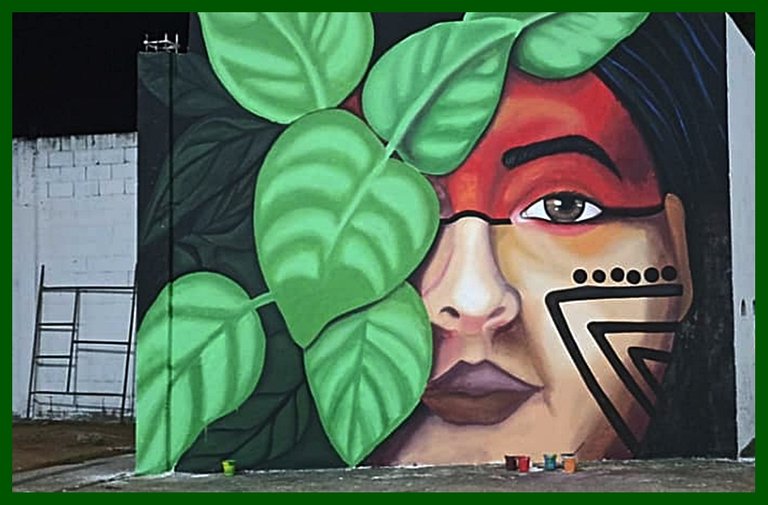 ---
---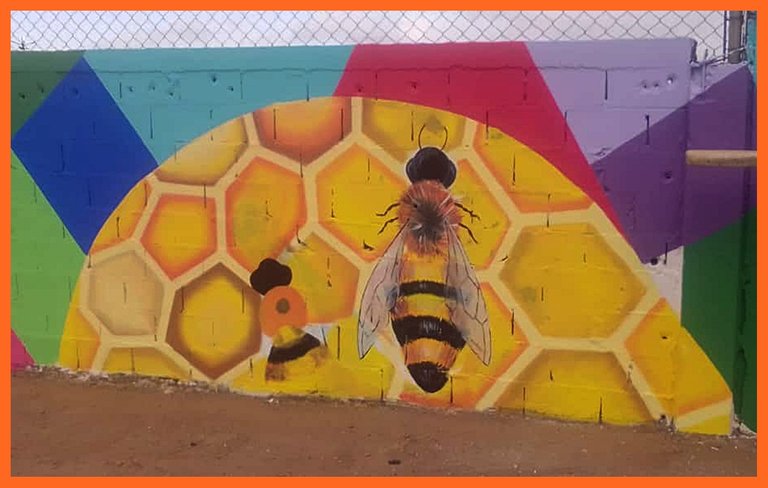 TEXTO EN ESPAÑOL:
Uno de los atractivos que más me cautiva de las ciudades, es su vista panorámica al llegar de visita. Siempre me atrapan los espacios naturales, pero también los detalles que adornan los espacios urbanos, sobre todo la limpieza, el orden, los ornamentos, y que sus muros estén decorados con cualquier hermoso contenido que no sea propaganda política, dibujos grotescos o letreros con lenguaje vulgar.
He admirado la iniciativa reciente de varios artistas y pintores locales para decorar los muros de las ciudades venezolanas con imágenes representativas de cada región, bien sea con material reciclado o con pinturas, y en mi estado hay una variedad de temas simbólicos muy extensa. Anzoátegui está rodeado de costas, llanuras y montañas que permiten resaltar su turismo con mayor amplitud, pero también posee elementos representativos como la labor de sus habitantes, los frutos, flores y animales emblemáticos, los paisajes más resaltantes, e incluso, sus comidas. Utilizar estos elementos para decorar las murallas de las ciudades es un proyecto bastante pintoresco y atractivo a los ojos de quienes nos visiten.
Por esta razón, el plan muralista que se está desarrollando en el país llegó a la población donde habito en la actualidad de la mano de la gobernación del estado, artistas plásticos, pintores profesionales, y un equipo que se documentó bastante bien acerca de los elementos que simbolizan a la Mesa de Guanipa.
Este plan muralista se extendió por toda la ciudad de San José de Guanipa (El Tigrito) y parte de la avenida que la conecta con mi ciudad natal, El Tigre. Los elementos simbólicos son los mismos para ambas ciudades, nos caracteriza nuestra raza indígena predominante en la Mesa de Guanipa que es la etnia Kariña, aun asentada en toda esta región desde el río Orinoco hasta la zona sur del estado Anzoátegui, el merey que es el fruto de mayor cultivo en la zona, el loro como ave predominante, la industria petrolera, la siembra y la ganadería entre muchos otros elementos significativos. Desconozco los nombres de los artistas plásticos presentes pero sé que esta gran obra de arte la respalda la empresa Venezolana de Producciones Artísticas (Venproart).
Este proyecto turístico se ha venido realizando a lo largo del mes de marzo 2023 previo al aniversario de San José de Guanipa y el día de San José, patrono de esta ciudad, que se celebra este 19 de marzo, y la apertura de la Feria Agroturística Guanipa que se lleva a cabo del 17 al 19 de marzo, fecha en que cierra el evento conjuntamente con el aniversario de la ciudad.

Source of information consulted - Fuente de información consultada
Image source - Fuente de imágenes
All content images are from my personal gallery. - Todas las imágenes de contenido pertenecen a mi galería personal.


---
---