Amazing Nature Finds
My entry for the Amazing Nature Thematic Contest challenge
hosted by @bucipuci
Thematic Topic:
Interesting Finding
My interesting find is a big Burl I saw on the side of a Maple tree when I was out searching for some firewood last week.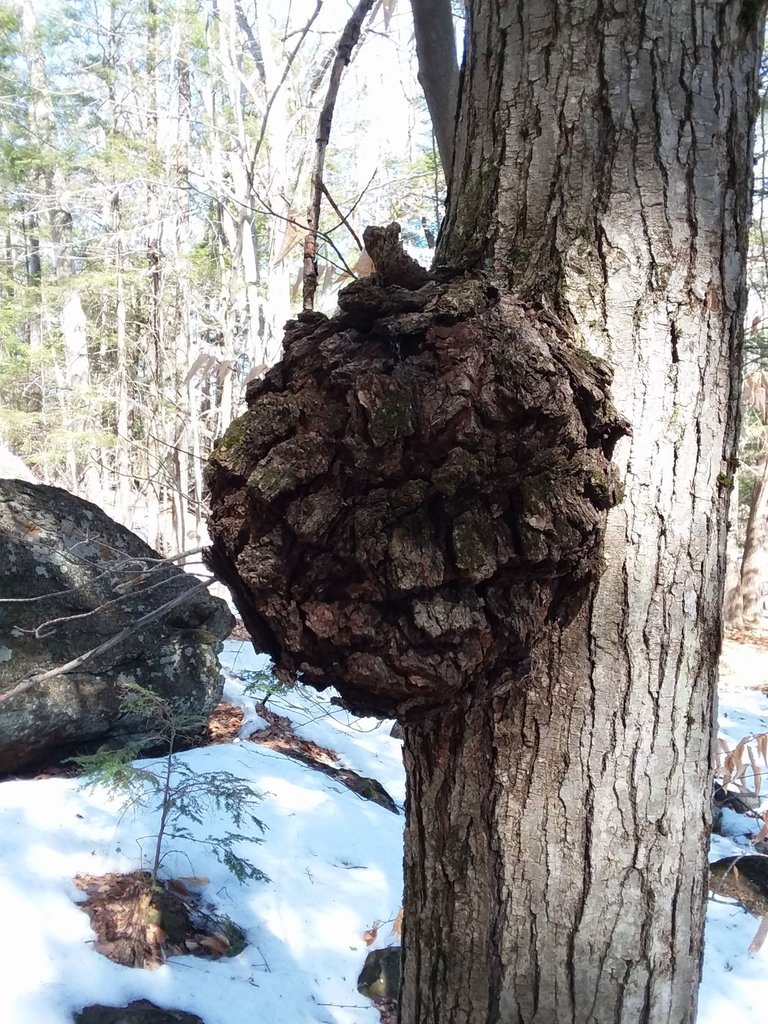 03/17/2021
Burls can be found on a variety of different trees.
I don't see them very often but when I do they are usually on Maple and wild Cherry trees.
Burls are desirable to woodworkers/craftsmen.
They are harvested and turned on a wood lath and fashioned into amazing beautiful bowls/vessels.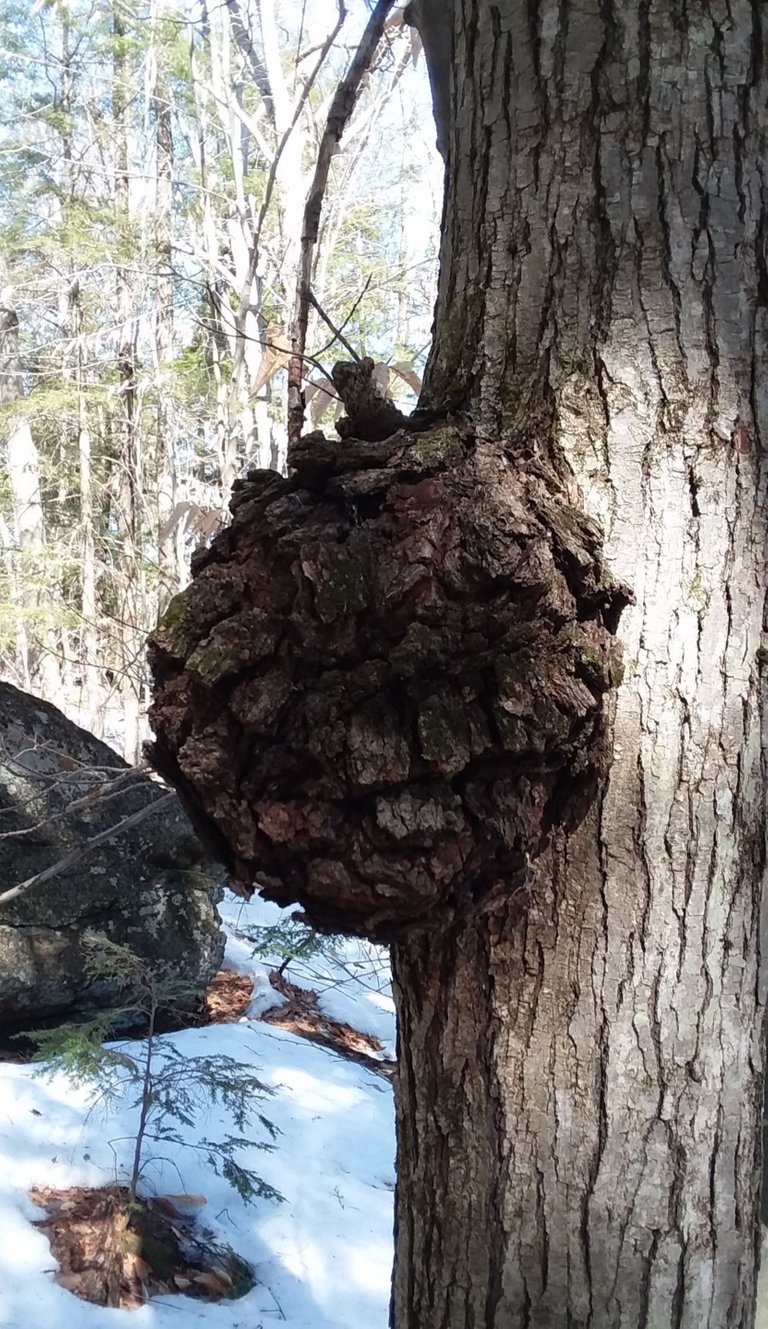 Burls are caused and develop do to due stress injuries, fungus, virus and insects.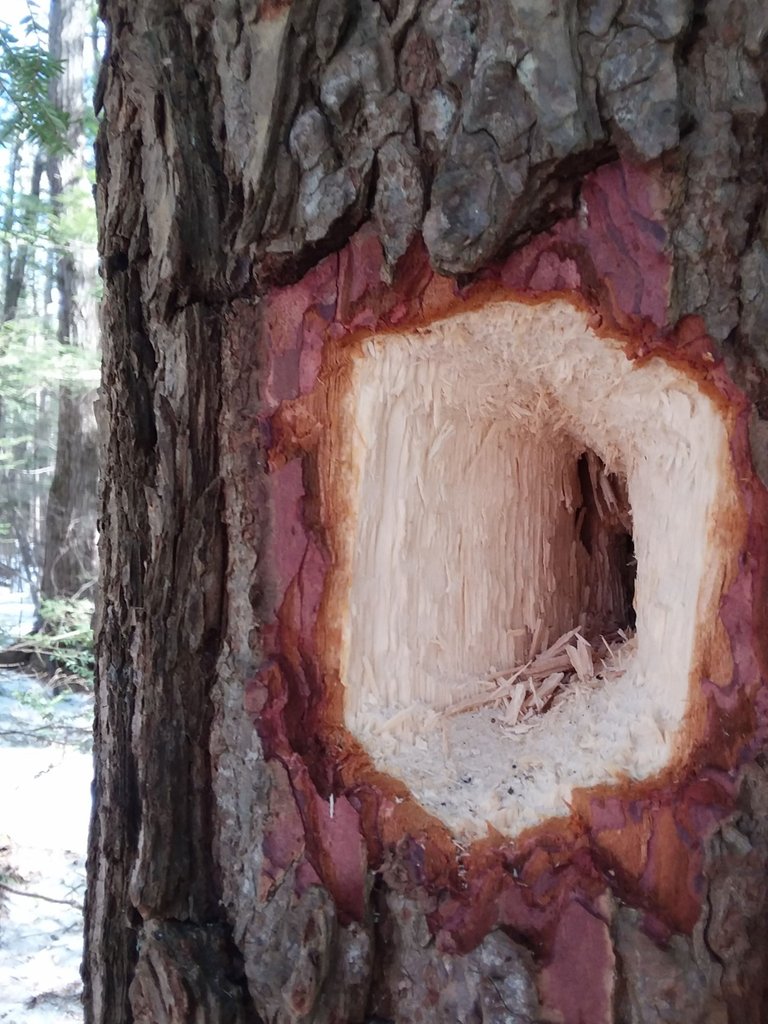 Another interesting find I found in the woods on the same day I saw the burl was this fresh pecked hole in a Hemlock tree.
There is no mystery as to what created it. I arrived at the perfect time to see a big beautiful Pileated Woodpecker fly away.
Woodpeckers peck at trees in search of food. They eat insect larvae that can be found beneath the tree bark.
Nature is amazing and bountiful with interesting finds...😊.
Photos taken by,
@annephilbrick
Link for more information on the Thematic challenge.
⤵️
Amazing Nature Thematic Challenge
---
---