Amazing Nature: Red-Spotted Newt
My entry for the Amazing Nature Contest - February 2021 - #03
🔆
Eastern Red- Spottted Newt
Without fail... !
I have been seeing these amazing and fascinating little creatures every year for many consecutive years in a row
And I still get excited everytime time I see them.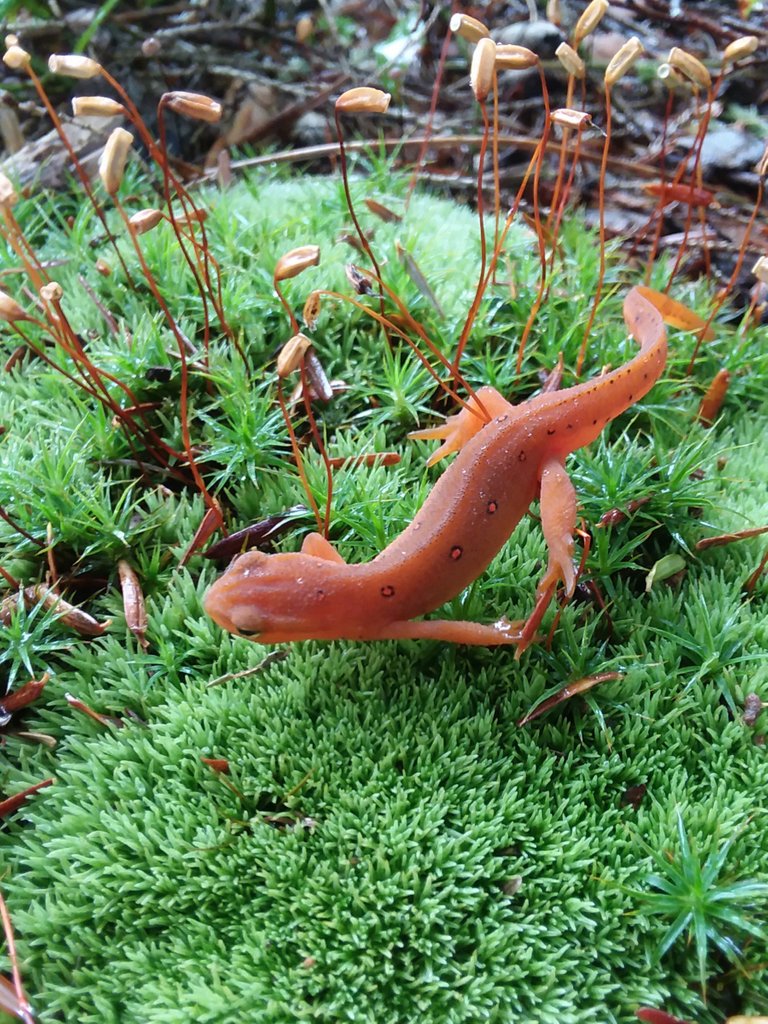 (Notophthalmus viridescens)
I came across this one back in September of 2020.
I knelt down near it and amusingly watched it for quite awhile as it maneuvered over and across some lush green broom moss.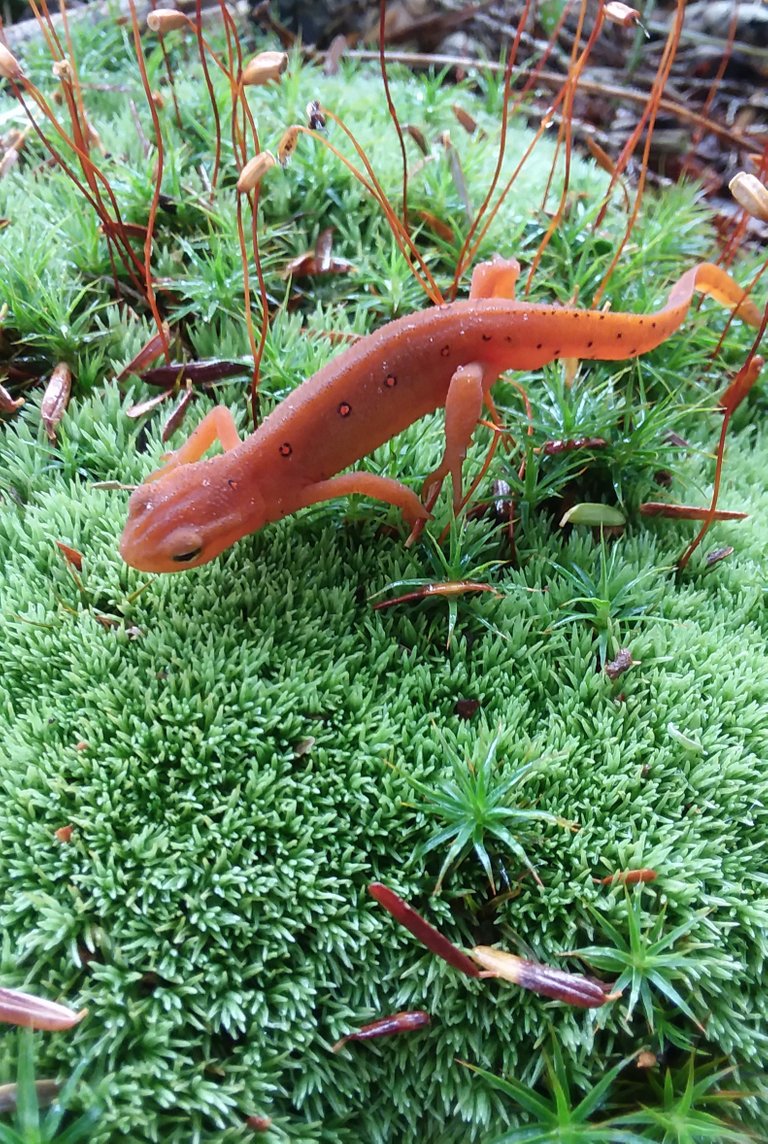 Eastern newts have three life stages.
Aquatic tadpole
They live in the organic debris at the bottom of ponds and marshes.
They get oxygen from the water through their gills.
Terrestrial juvenile
They spend a few years on land. During metamorphosis Red efts will develop a pair of lungs.
When mature they make their way back to the water and breed. Females can lay 200 to 400 eggs
3.Aquatic adult
They do adult things and stuff in the water. Mating and eating.
:-)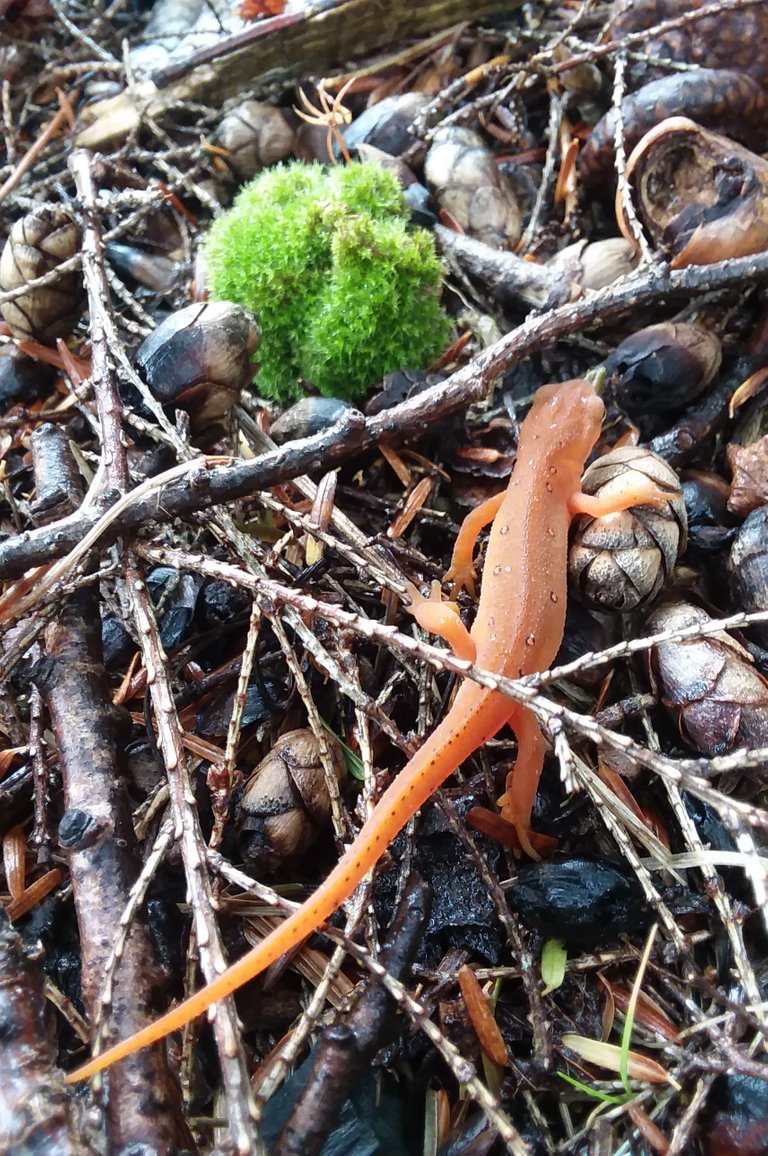 They are impressively agile on land.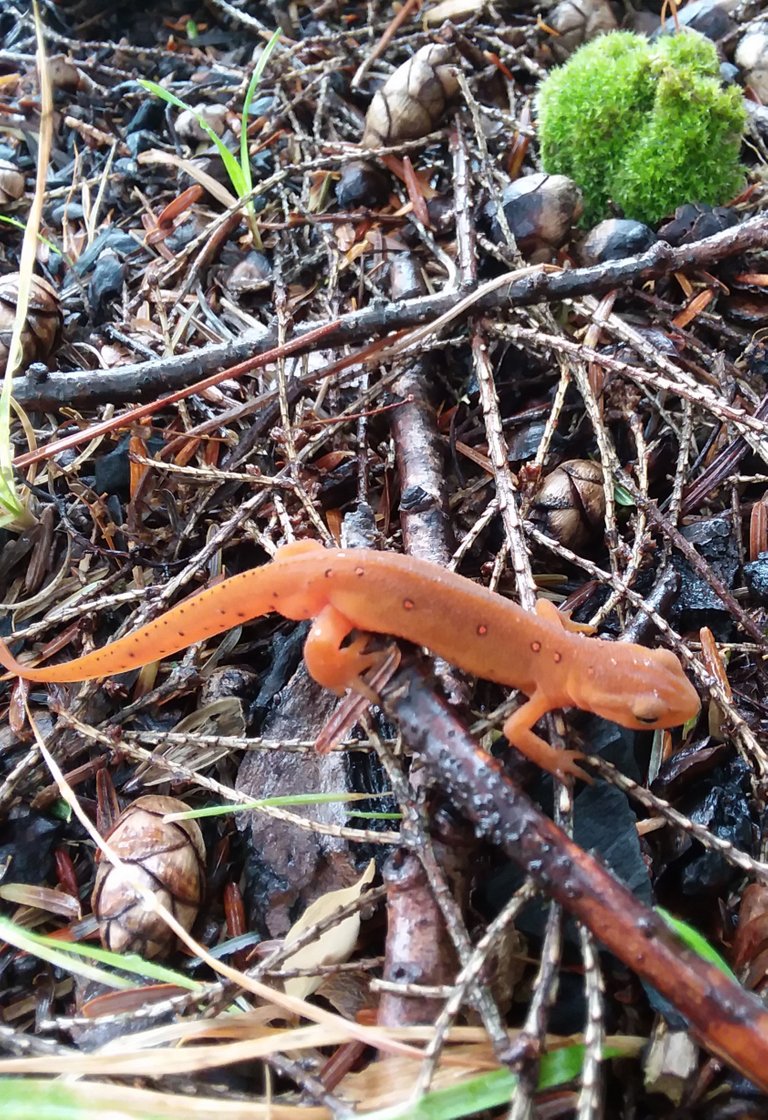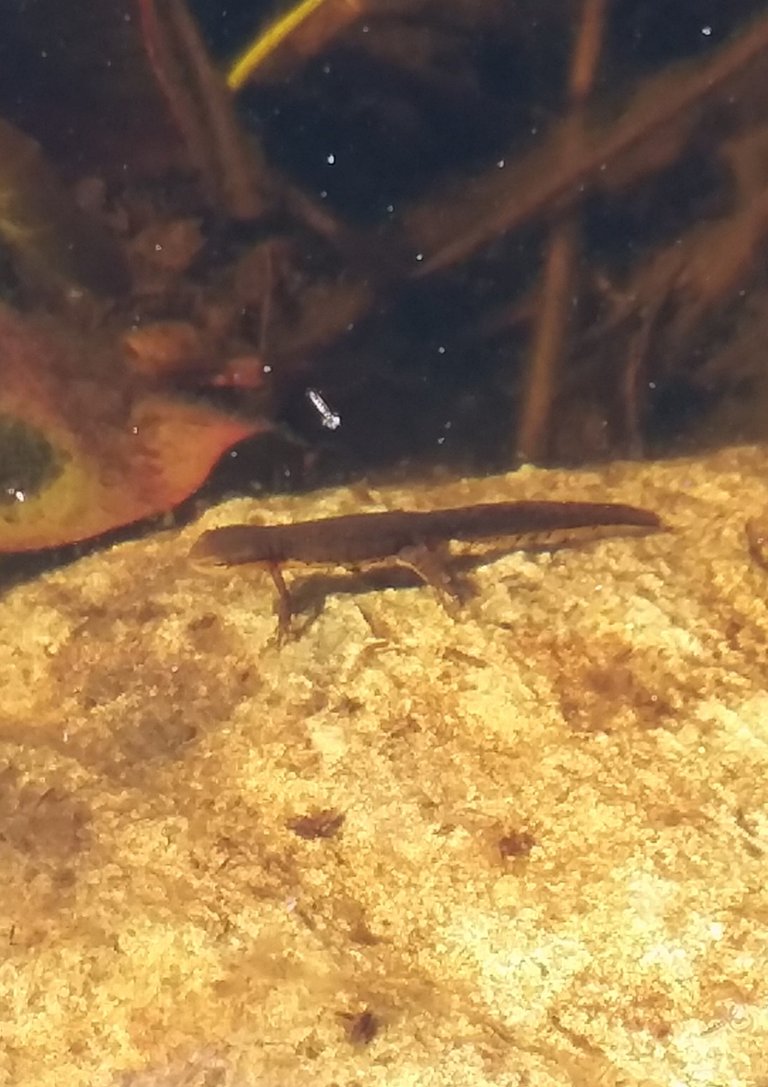 The above photo is an adult I saw last Spring. I was sitting on a big rock on the very edge of the marsh when I saw it swimming around just beneath the water.
The adults are more brownish and olive coloured.
April 25,2020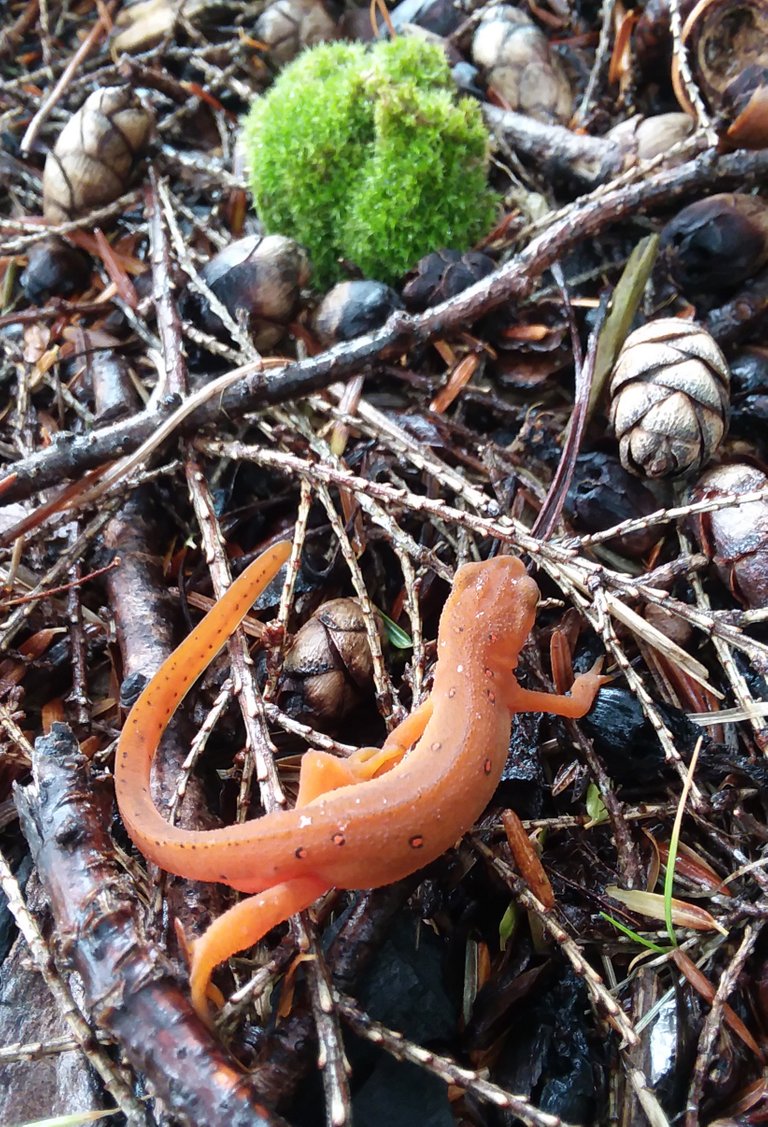 If the juvenile efts were not so brightly coloured I could very easily overlook them and sadly perhaps even accidentally step on one.
For the eft's the bright coulour aids in self defense and also a warning to it's predators.
The Red Efts secretes a poisonous and nasty skin toxin.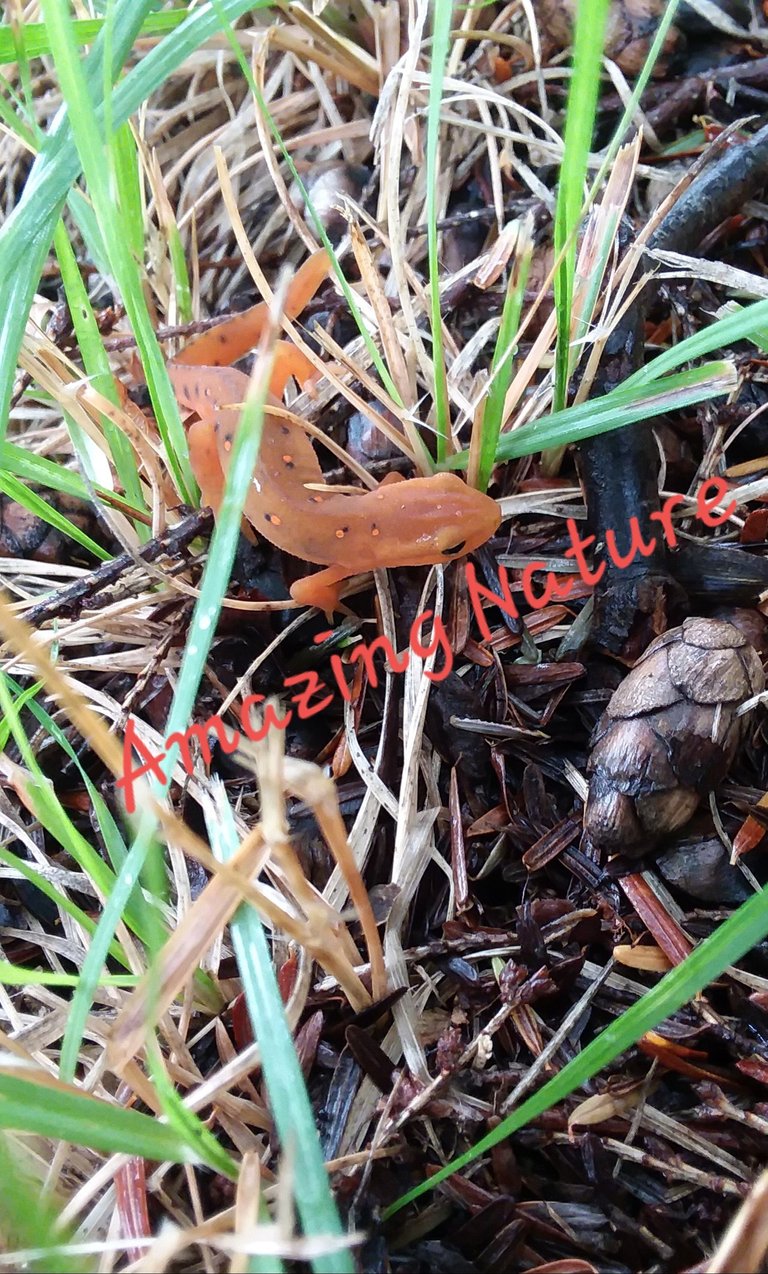 Photos taken by,
@annephilbrick
🍃
---
---