Fungi Friday: My Exciting Late Winter Fungi Find
I was absolutely thrilled when a saw this amazing display of fungi on a Maple tree.
My search for more firewood to burn in my stove led to a new and first time exciting fungi sighting.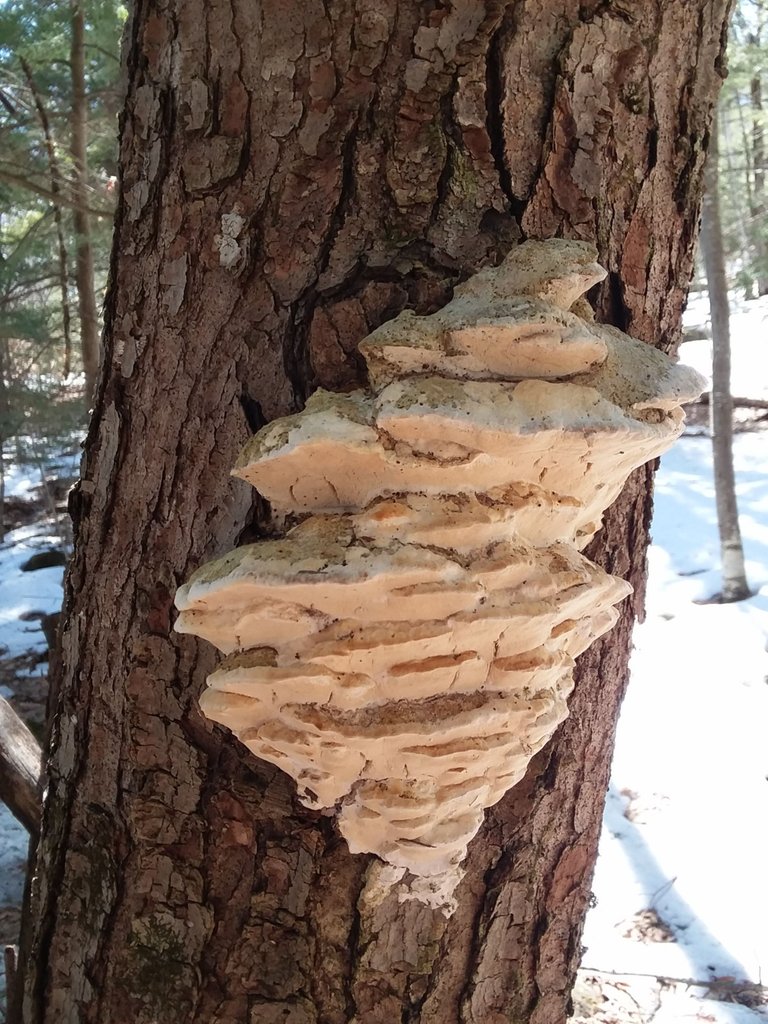 O3/17/2021
I'm thinking...
Perhaps I might have found Mossy Cap Polypores.
(Oxyporus populinus)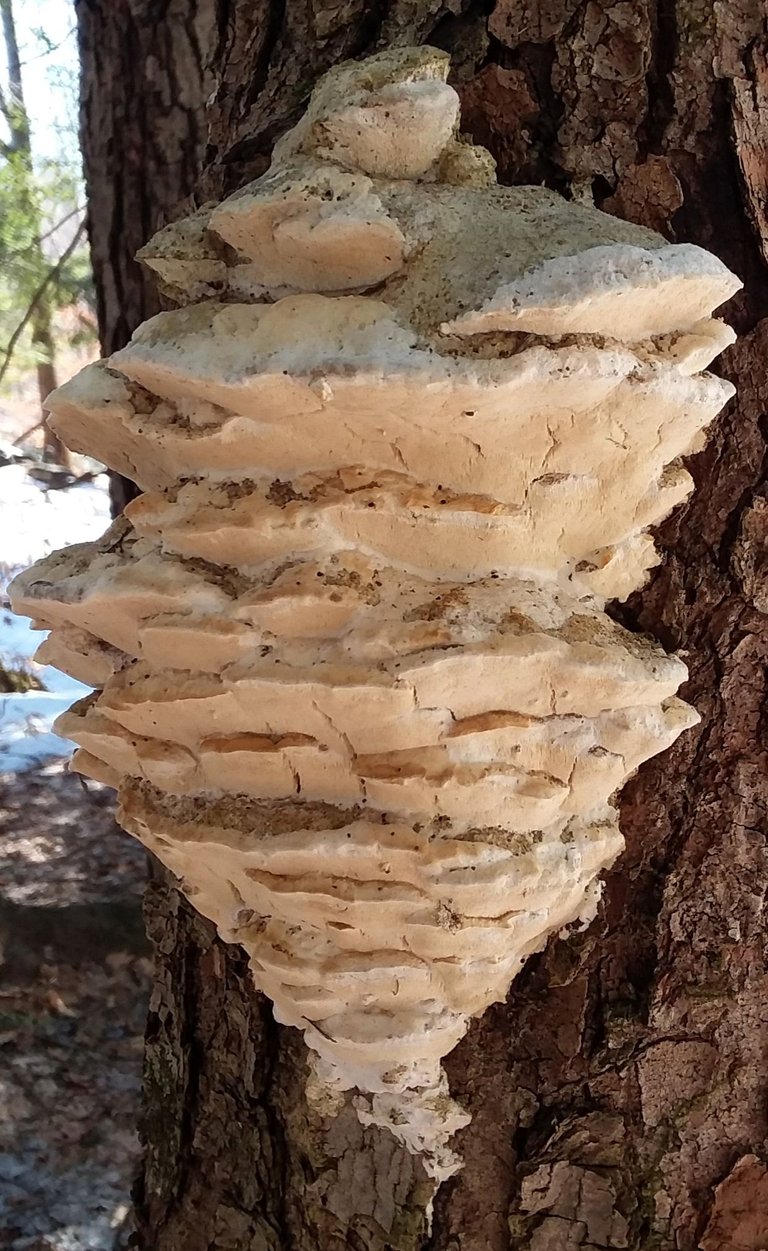 Much further out in the woods on the same day..
I also saw these growing on a Beech tree..!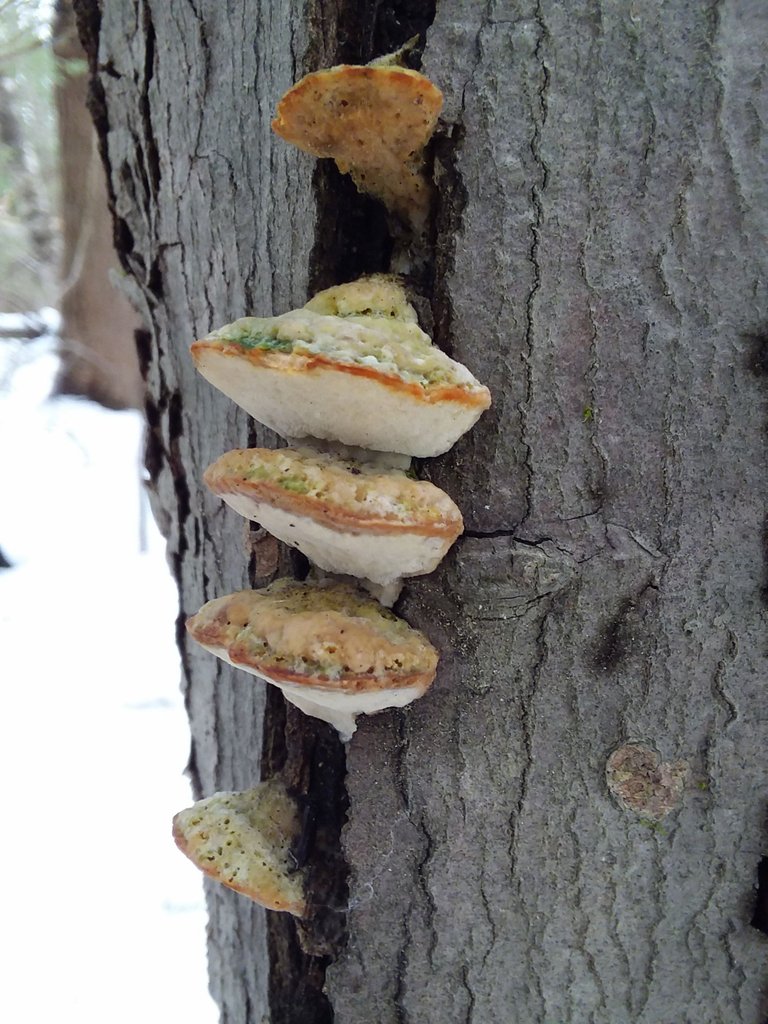 03/17/2021
🤔
Could they too possibly be..
Mossy Caps Polypores or another Polypore variation?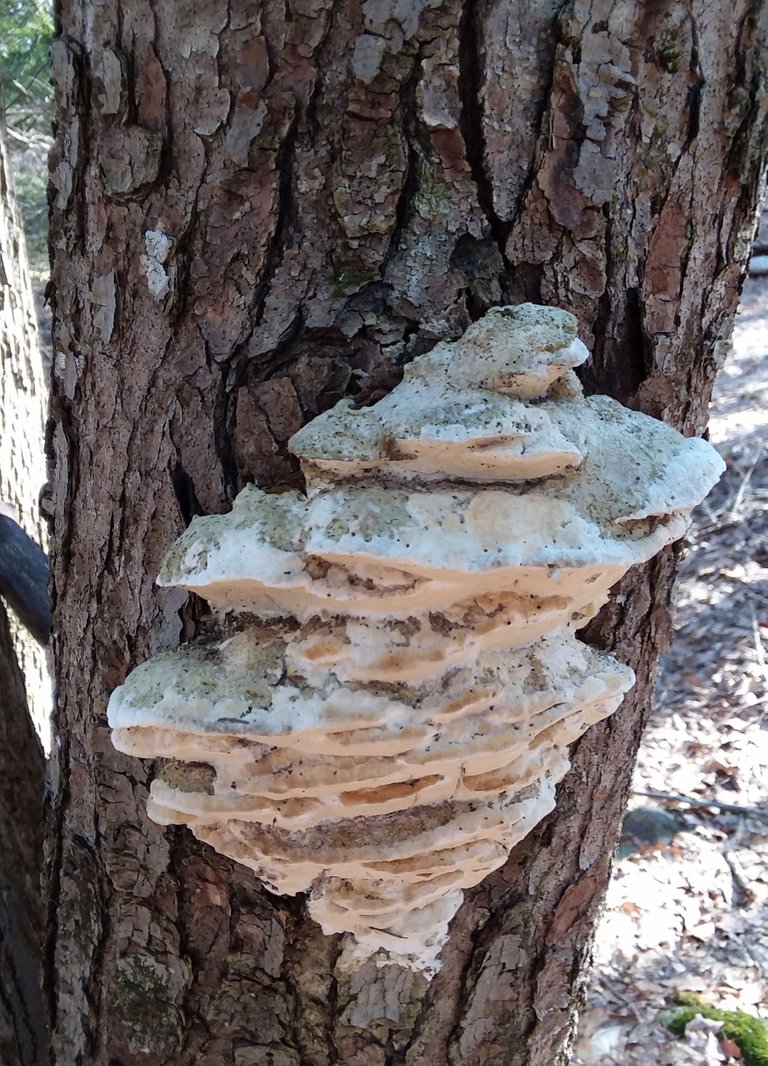 03/27/2021
Curious and still excited
I went back out in the woods a week later to take a more pictures and see if there were any developmental changes after a stretch of mild weather.
The only change was the snow around the Maple tree had melted.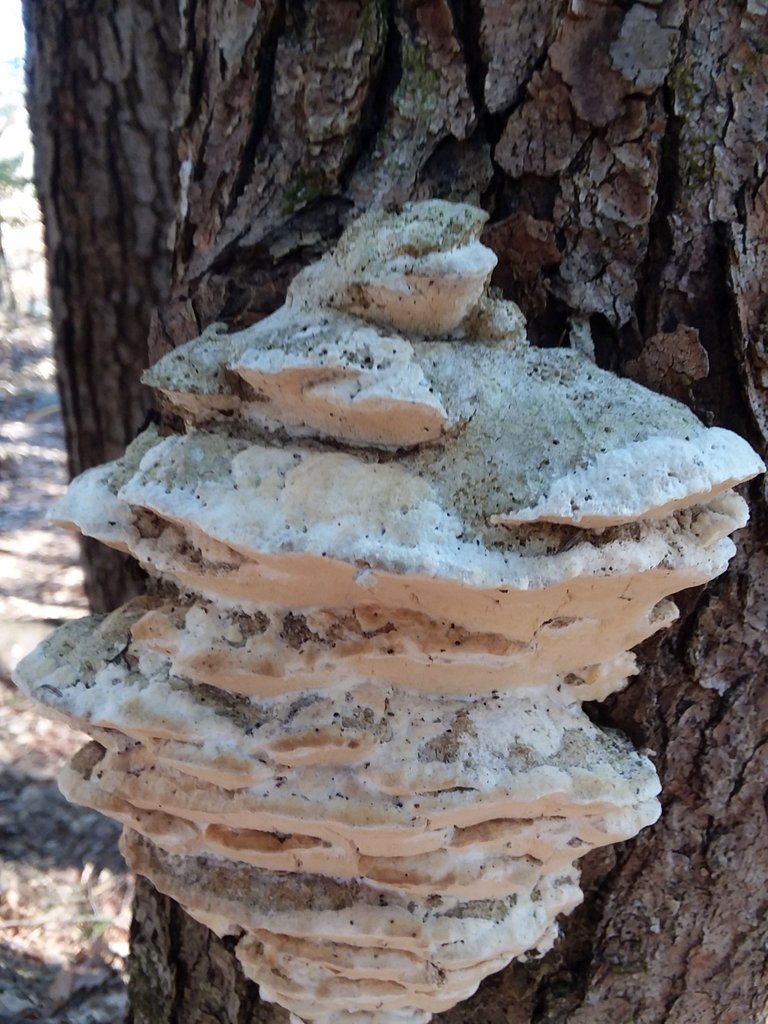 I wanted to take more pictures of the fungus on the Beech tree but I couldn't find them.
I haven't given up trying to find the tree they were on.
I welcome identification feedback.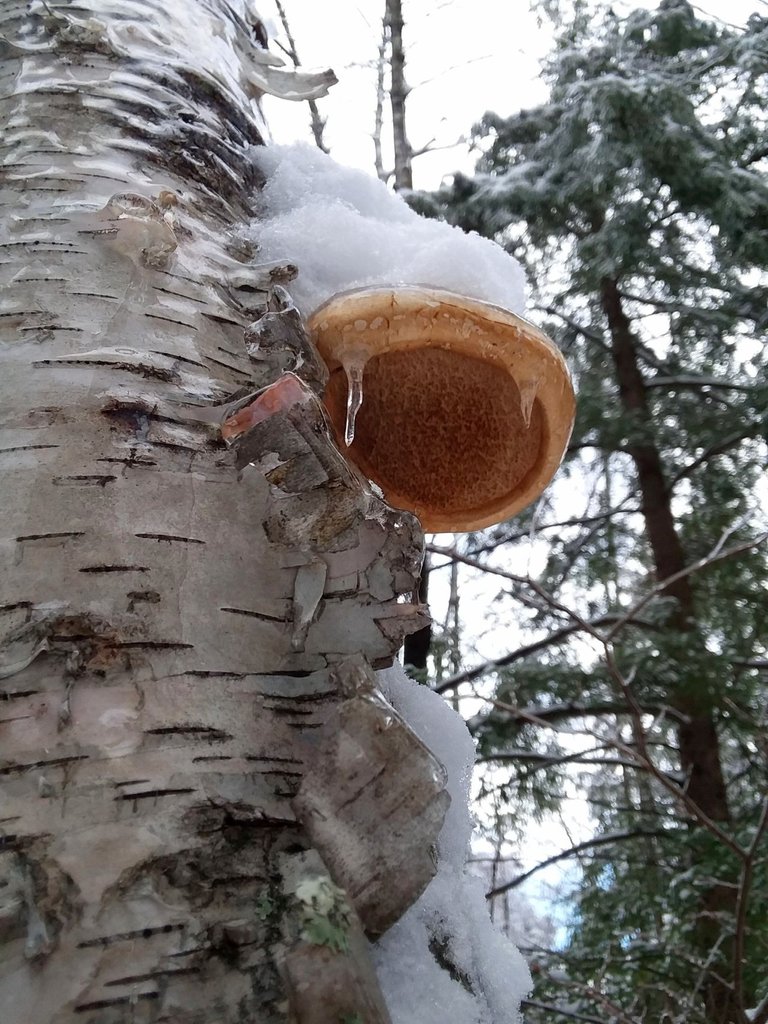 02/20/2021
The above and below photos were taken back in February.
I couldn't resist taking a picture of this cool appearing Birch Polypore (Fomitopsis betulina) covered with both snow and ice.
The little hanging icicles look like fangs to me !
My far stretched imagination is a force to be reckoned with 😉.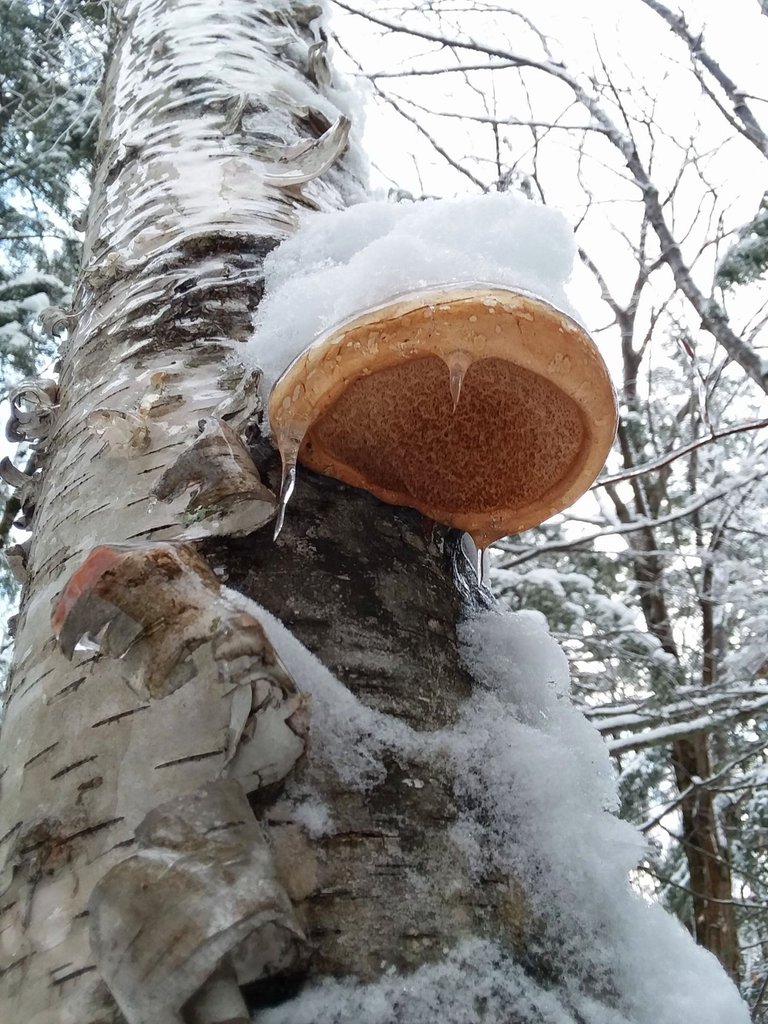 Birch Polypores are common sighting for me all year round.
Ordinary as they may be
and being a FungiLover....
I always enjoy seeing them when I'm out and about in the woods.
Fungi photos taken by,
@annephilbrick
🤗
---
---