Mushroom Monday Memories
Last year was the most amazing year I had in finding Chicken of the Woods mushrooms.
I feel lucky if I have one sighting in a season. Last year I found five of them.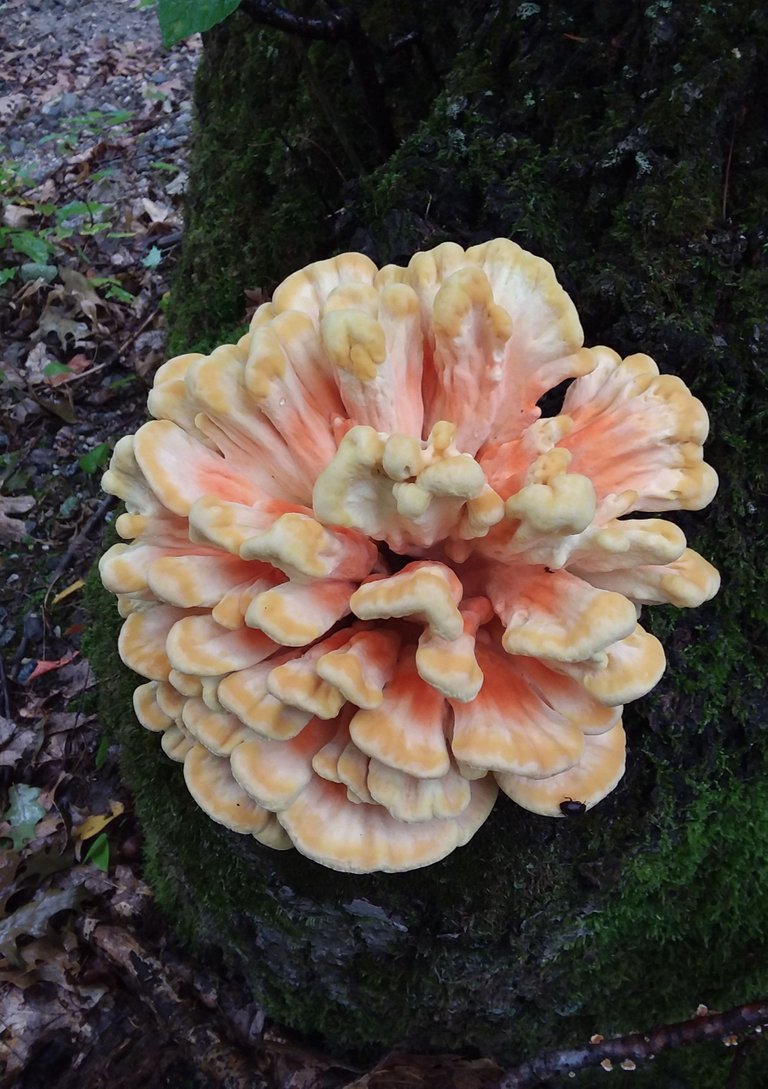 I discovered this beauty last September growing near the base of a Red Oak tree.
So very beautiful and perfect...looks so much like a lovely mushroom flower.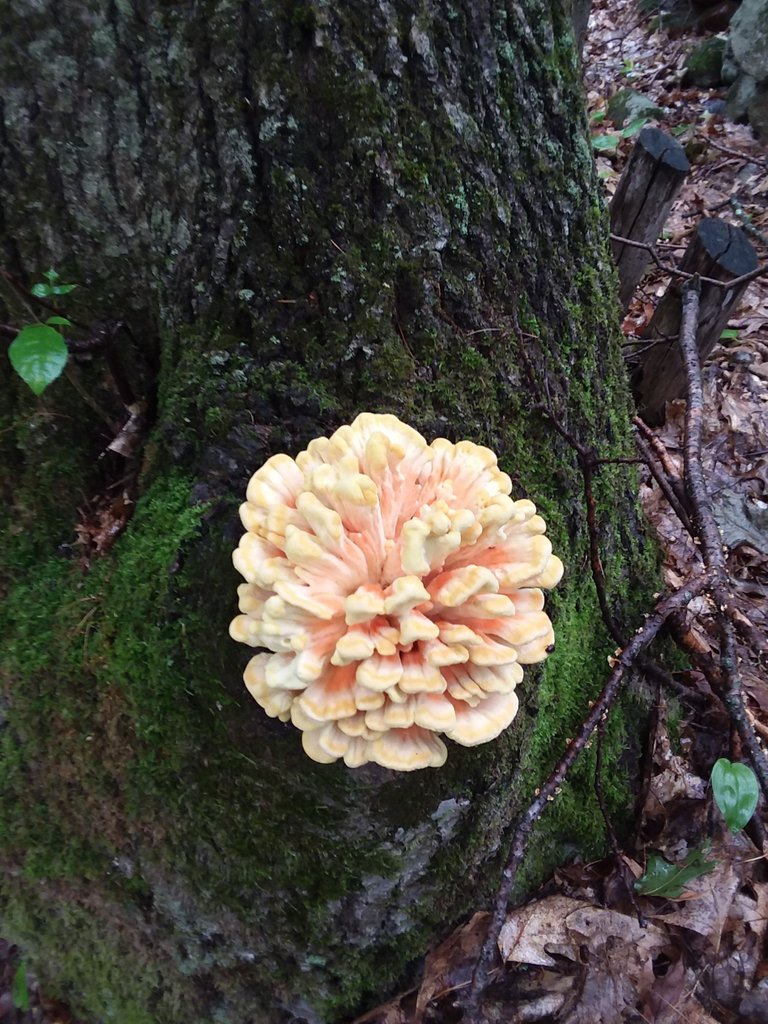 Laetiporus sulphureus
Chicken of the woods are wonderful edible mushrooms.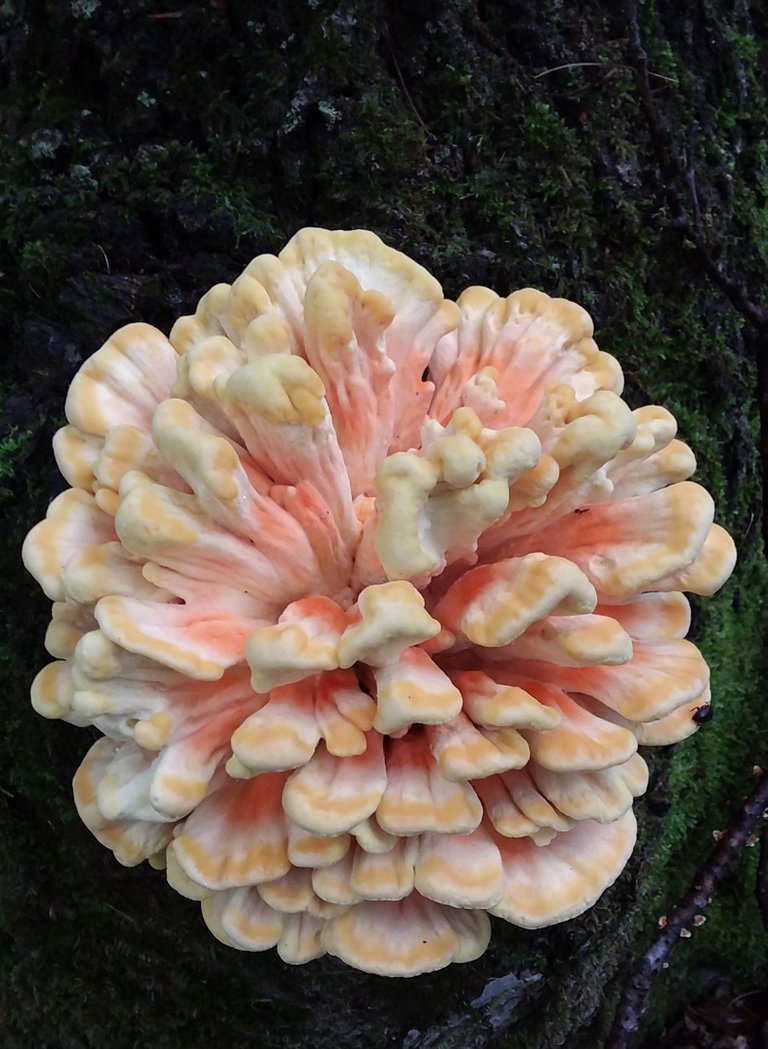 Many cherished childhood memories I have going out into the woods with my Grandmother in search of them.
I was a little confused when I first heard my Grandmother say she "was going out in the woods to look for some chickens."
Our chickens and rooster's never strayed to far from their coop.
🤔😉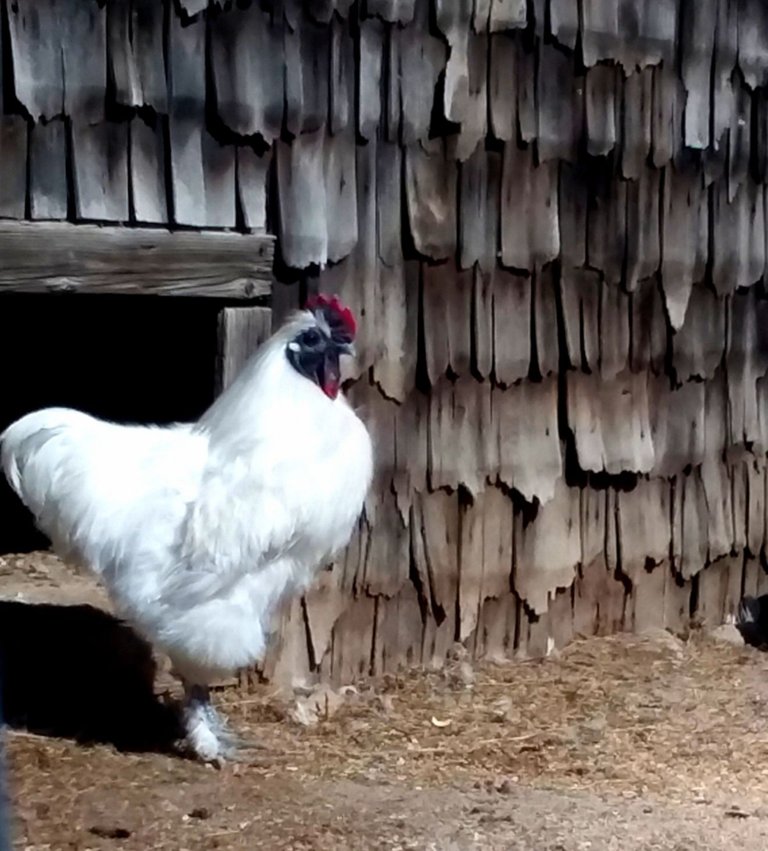 I loved spending time with her. Just the two of us together far out in the woods exploring.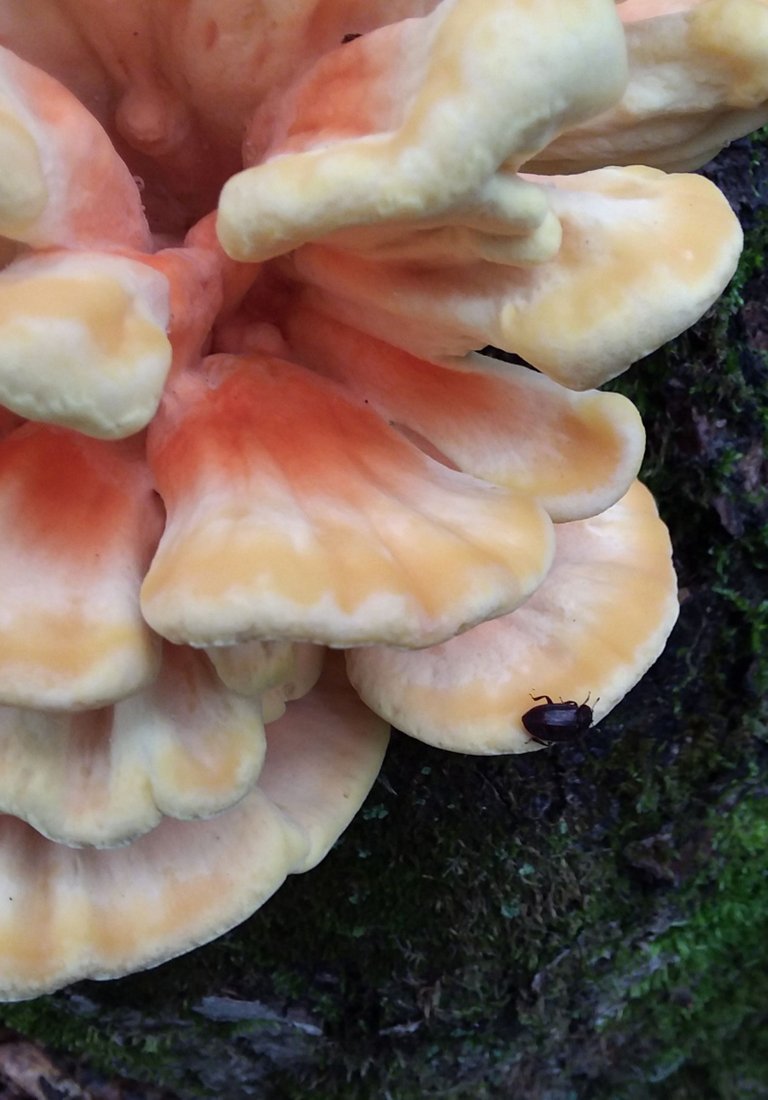 Our search for Chickens wasn't always successful but there was always something wildly interesting and amazing to see.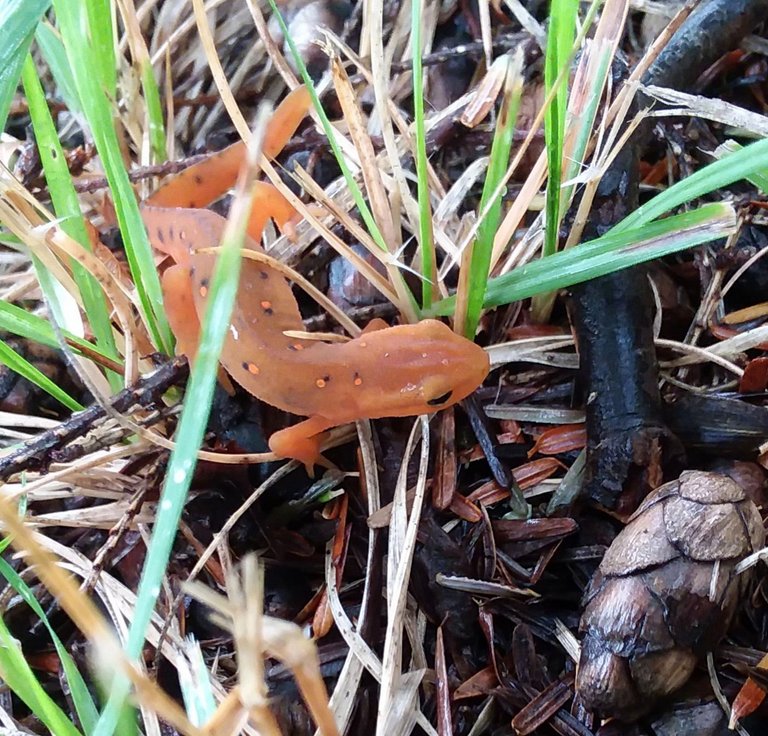 My Grandmother was more focused on finding her chicken's.
I was more interested in finding me some Red-Spotted Newts.
I was totally fascinating with these brightly coloured little creatures. Still am.
I was always disappointed when she wouldn't let me bring the ones I found home to keep as pets.
She said they wouldn't live and she was of course right.
However, I disobey her once. After a scolding she told me return them back to exactly where I found them.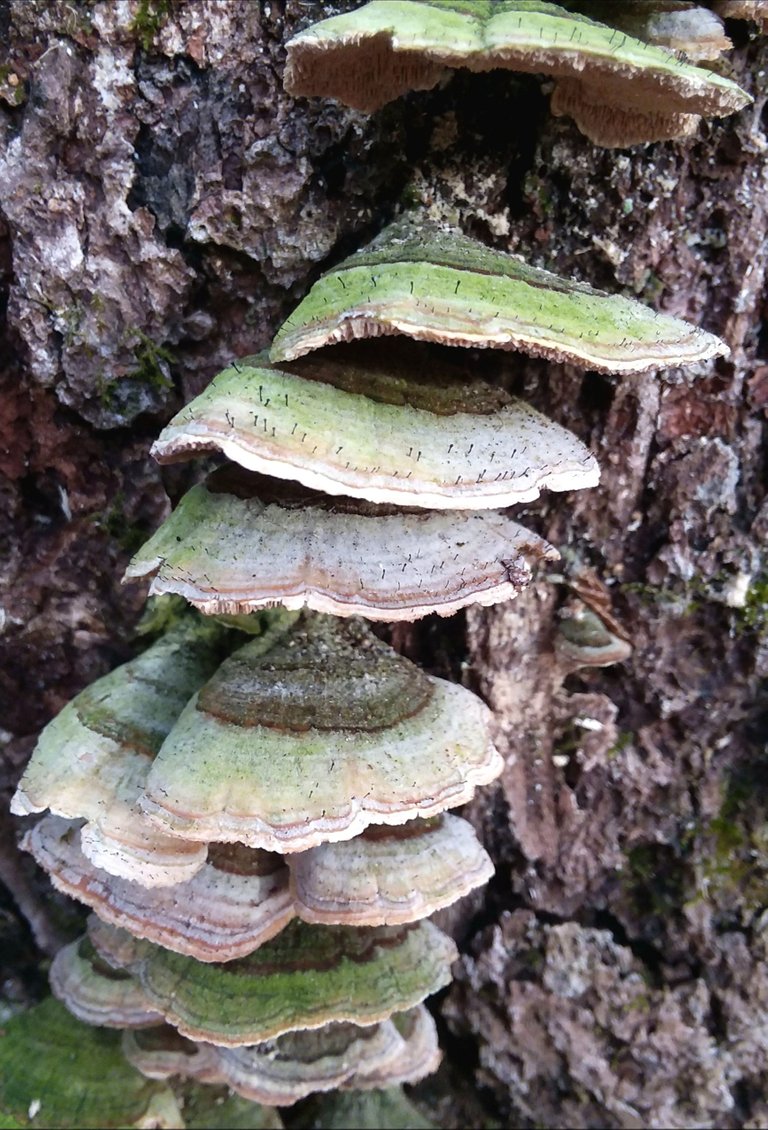 Trametes
I remember seeing lots of Turkey tail mushrooms on the trees and many old fallen logs in the woods.
My Grandmother didn't seem to have much knowledge or interest in them and she didn't call them Turkeys
😉🦃.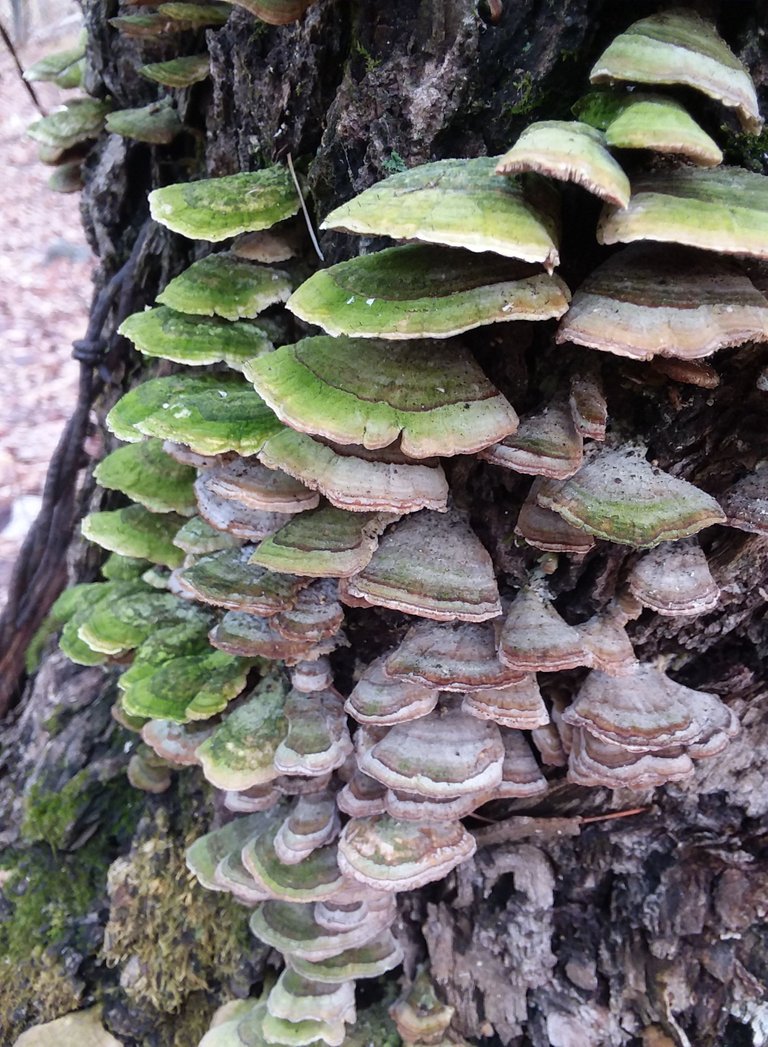 A few times I went with my Grandfather out into the woods to hunt for Turkeys.
He always brought his shotgun.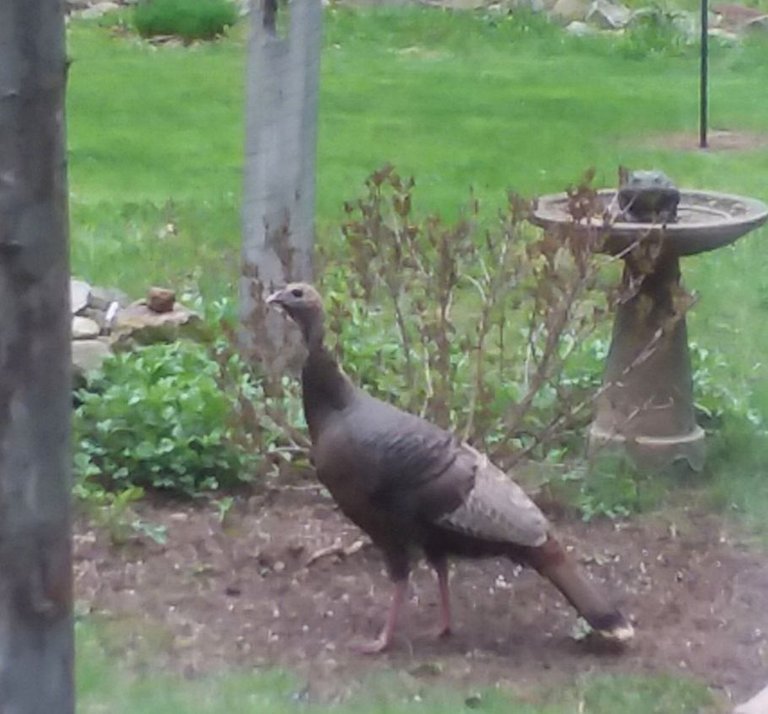 Photo of a Wild Turkey in my garden.
🤗
Edible mushrooms also have delicious memories.
#mushroommonday
Photography by,
@annephilbrick
---
---