Northern Practice trip - Day 1

Hello friends.
How was your day today?
How is the weather where you live?
Do you like outdoor activities?
Today I accidentally read a blog post by a brother written on this community, I find this community quite interesting so I also want to share some activities with you.
Exploring, picnicking, and traveling are the outdoor activities I want to share with you today.
My friends and I had a field trip to the north of my country where the capital and famous tourist spots are located, I had a lot of fond memories here, and I will share with you our itinerary.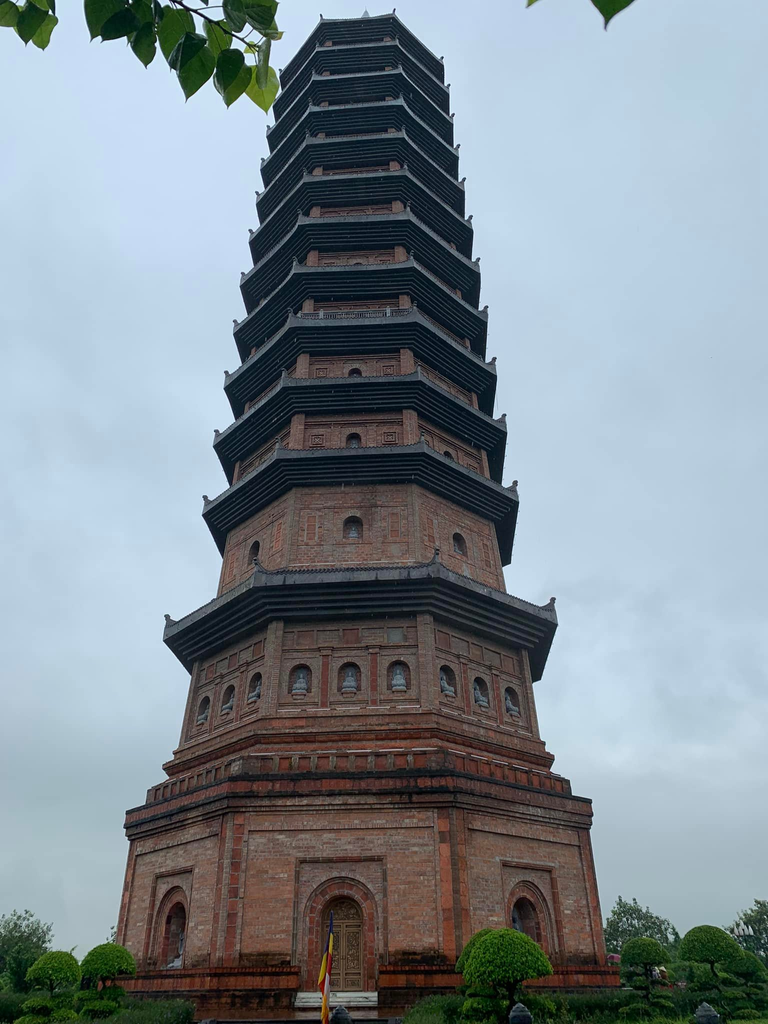 Day 1: Ninh Binh province (Bai Dinh pagoda - Trang An scenic spot - and Hoa Lu ancient capital)
Early in the morning in Ninh Binh, it rained heavily. All of us are worried because We think the weather is not favorable for the study tour today. However as everything comes to him who waits, the rain gradually stopped and, and it stops completely.
Visit Bai Dinh pagoda in the morning. Afternoon visit Trang An scenic spot and evening return to Hoa Lu ancient town.
It was a coincidence that the group arrived at the attractions in Ninh Binh on the occasion of the full moon of July, the Vu Lan Festival of filial piety. Everyone was wearing pink flowers at Bai Dinh pagoda and in the evening, they were able to release lanterns on the Ky Lan river.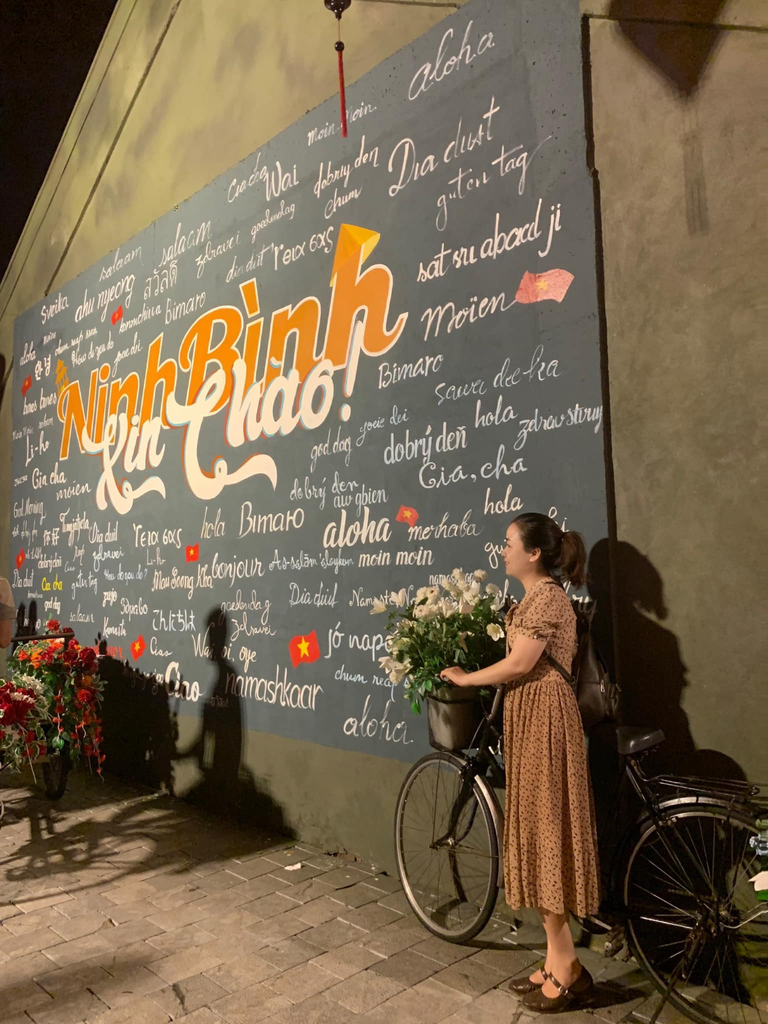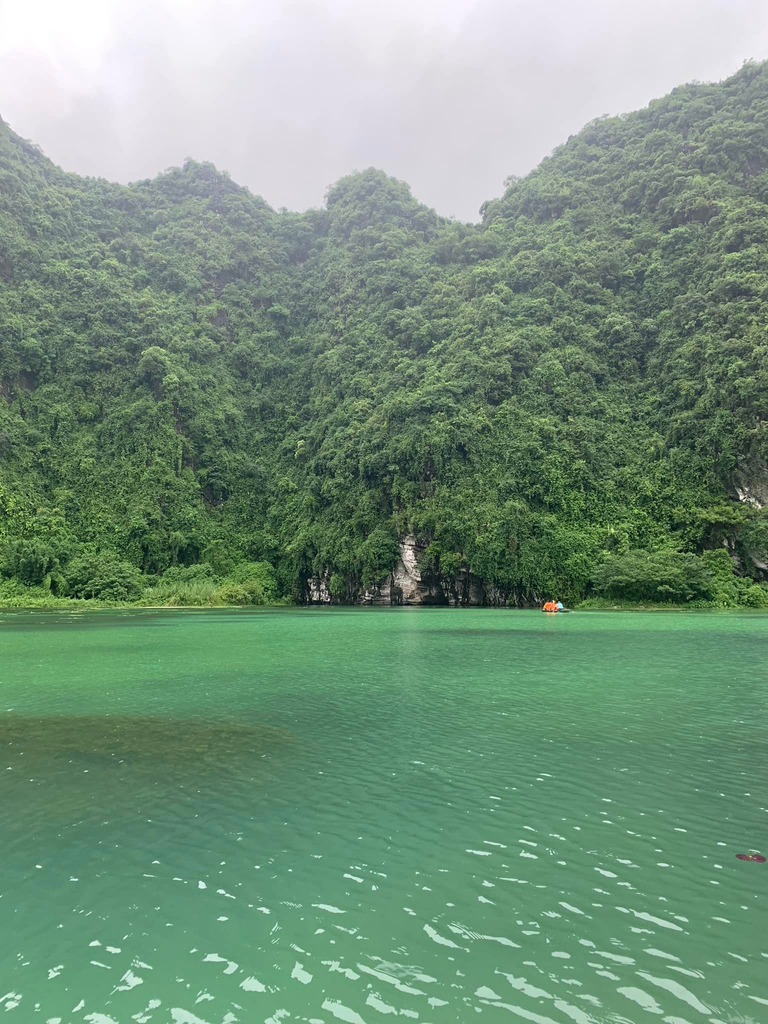 Ninh Binh province:
Dubbed the land of the ancient capital, Ninh Binh tourism has become a famous destination in Vietnam. Not only do domestic tourists come here, but every year, millions of international tourists also come to visit. Coming to Ninh Binh, you can't help but be amazed and surprised by the beauty of famous scenic spots such as Bai Pagoda. Phat Diem Stone Church, Trang An, Non Nuoc mountain, Tam Coc - Bich Dong, dance cave, and many more attractions, and our first-day itinerary includes 3 places: pagoda Bai Dinh, Hoa Lu ancient capital, and Trang An scenic spot.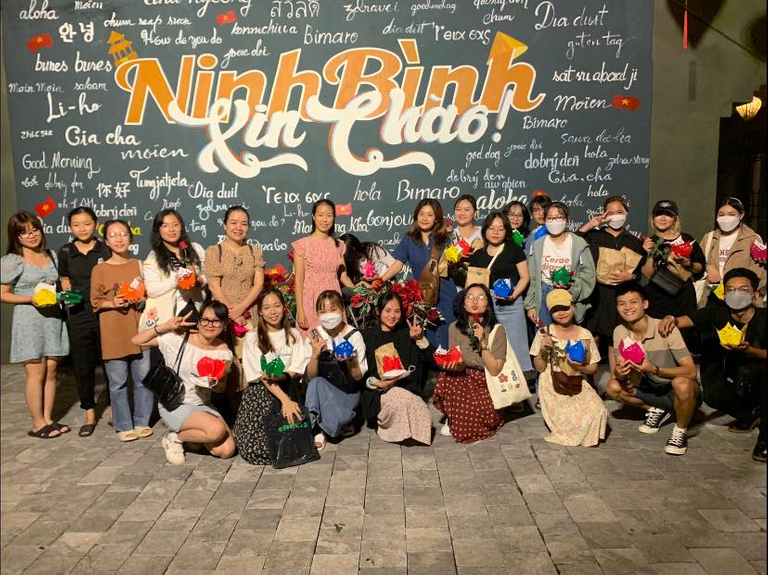 we are check-in toghether
---
Bai Dinh Pagoda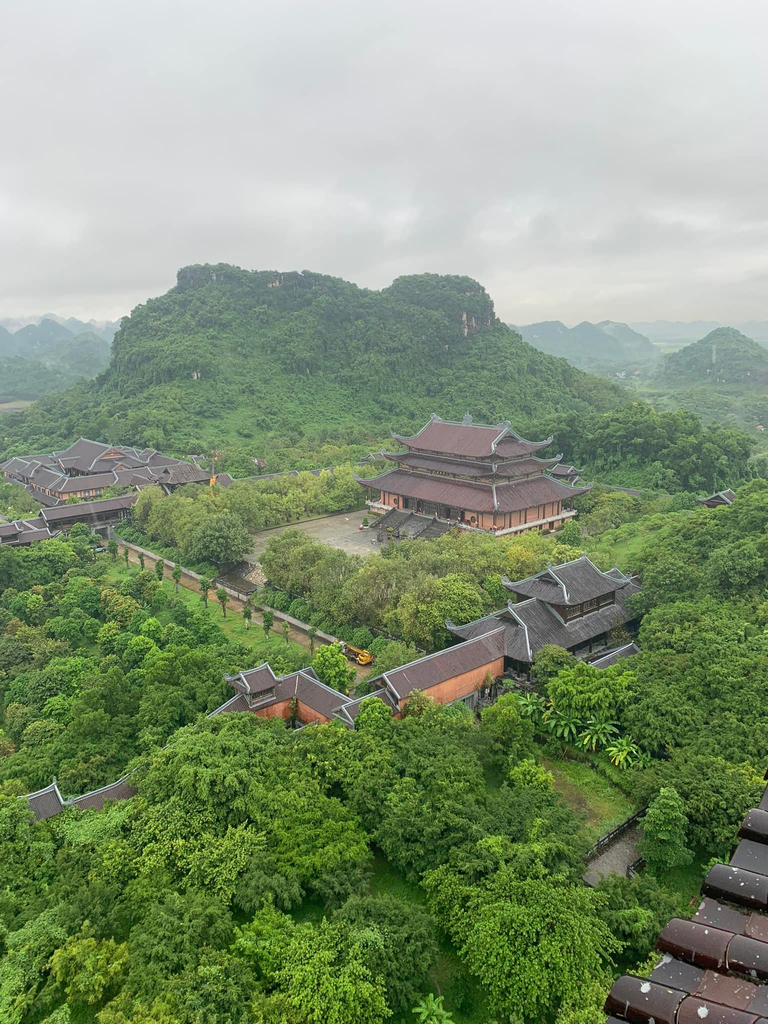 looking down this place is very large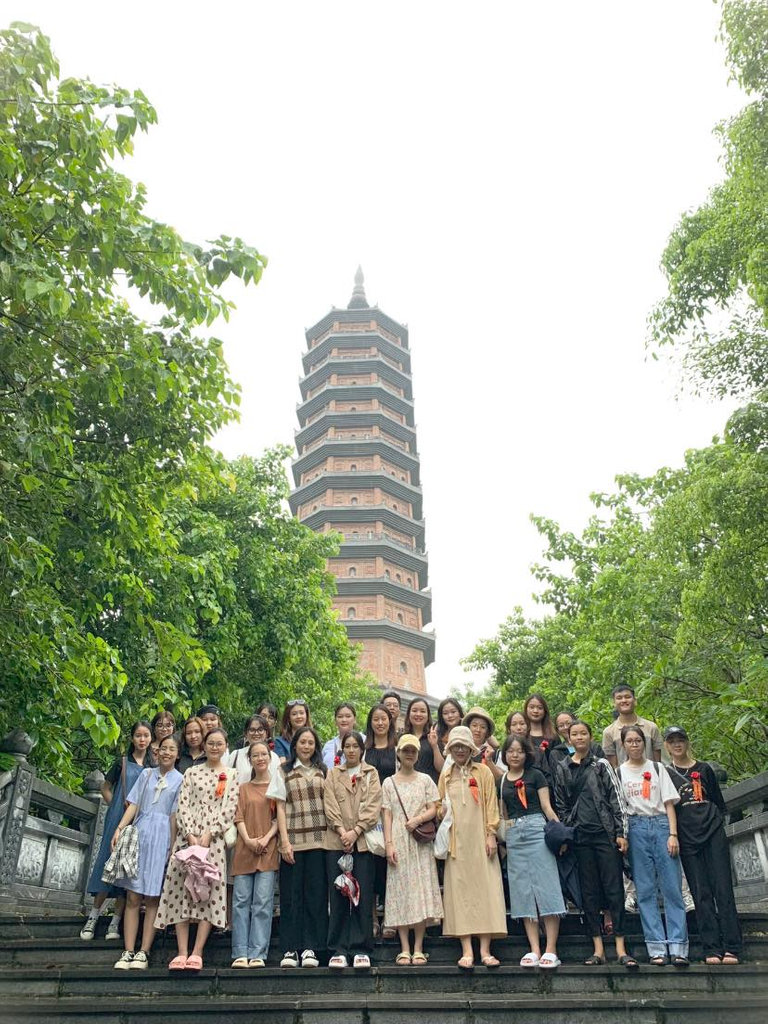 perfect faces 😘
Located on the mountainside, between the vast valleys of lakes and rocky mountains is a pagoda with monumental architecture, massive but imbued with traditional identity, hailed as the largest temple complex in Southeast Asia. That is the complex of Bai Dinh pagoda.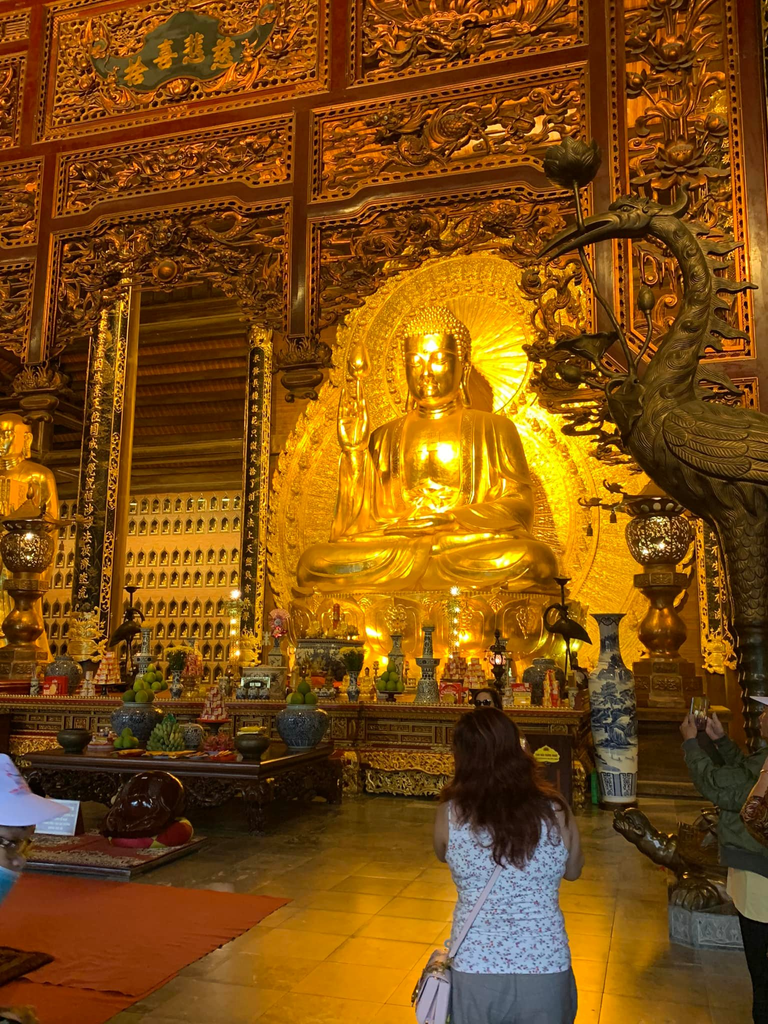 Bai Dinh pagoda was built in 2003 and covers an area of ​​more than 500 hectares, surrounded by spectacular arcs of limestone mountains. The pagoda is divided into two areas: Tan Tu and Co Tu.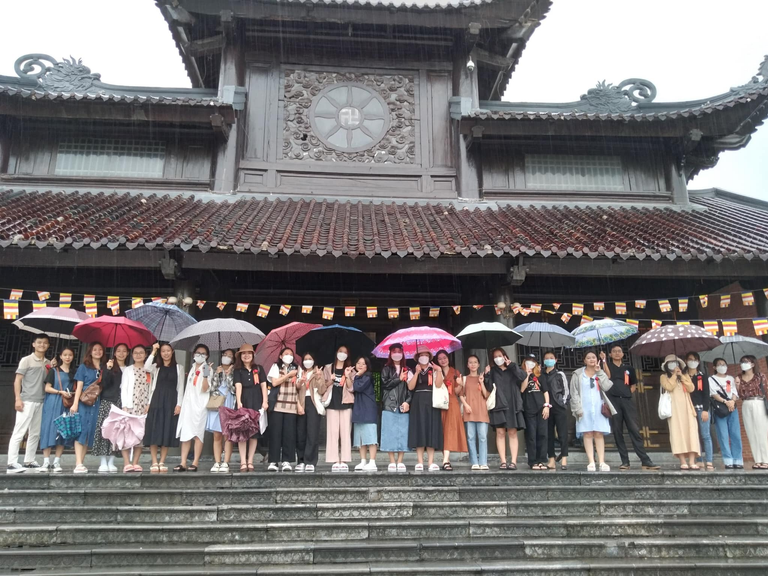 check in again and again😙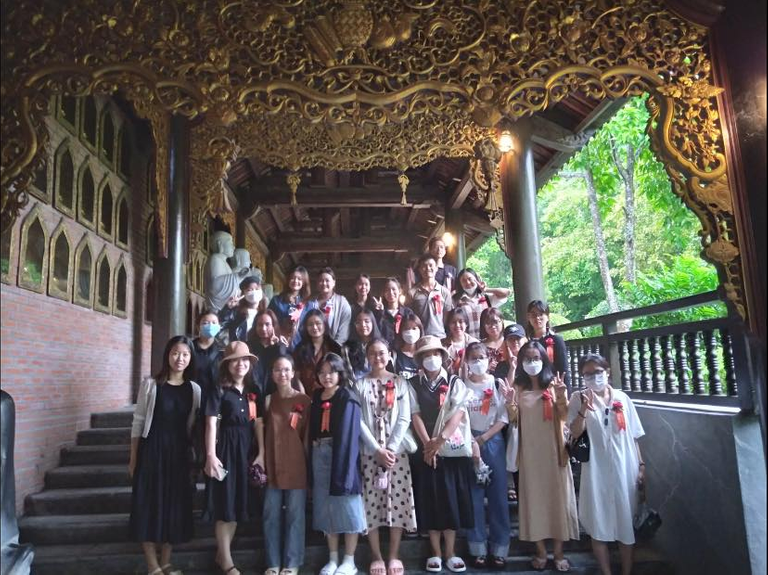 Bai Dinh Pagoda has majestic statues carved delicately leaning against the dark green mountainside as if bringing people to the boundary of the sacred and the mundane.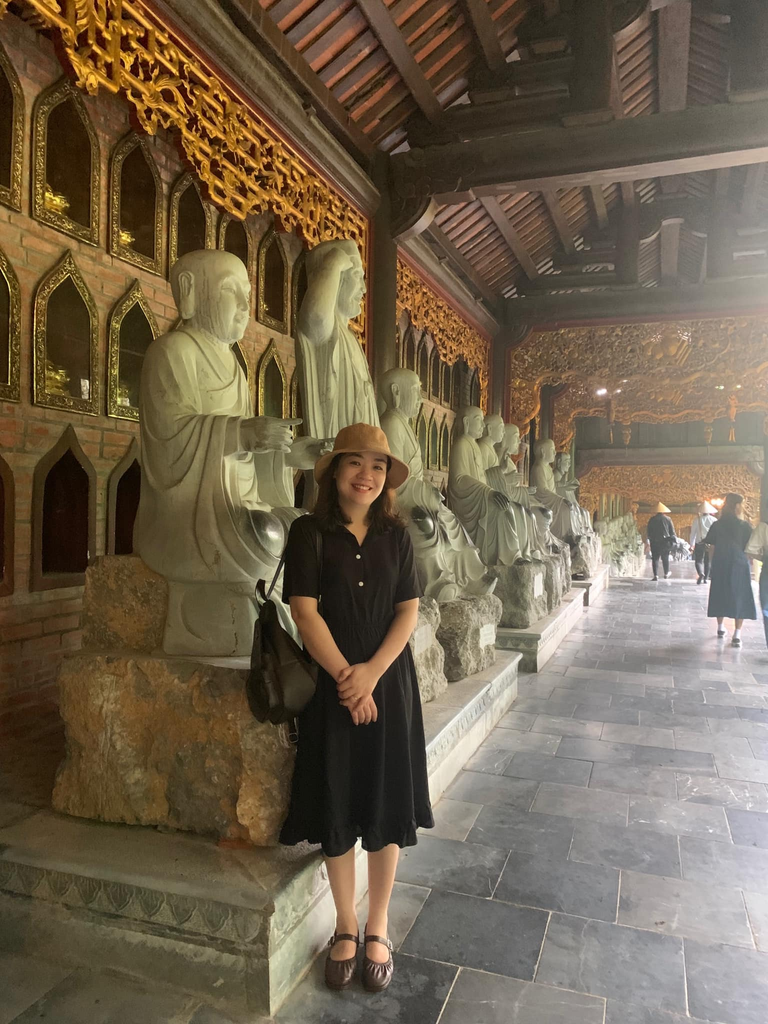 sweet teacher 😻
The architecture of the new pagoda area stands out with large, monumental shapes imbued with Vietnamese architecture and the use of main local materials: Ninh Binh green stone, wooden quartet, and Bat Trang glazed tile in dark brown color. The dark brown dome and curved phoenix tail is the most distinctive feature of the architecture of Bai Dinh pagoda. The pagoda also has the heaviest bronze bell in Vietnam with 36 tons the bell.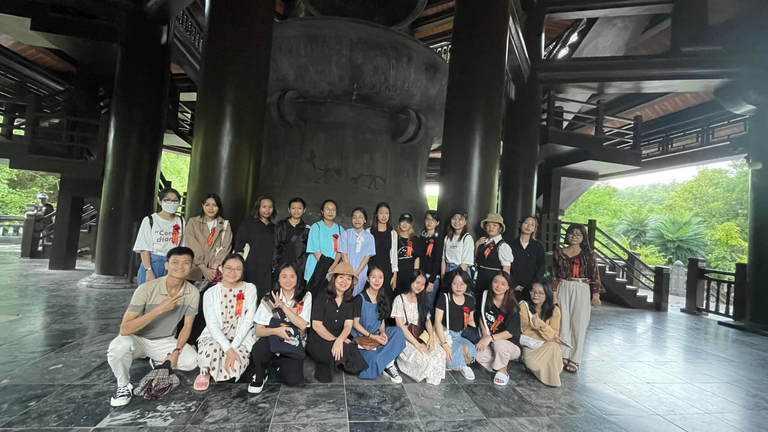 36 tons bell
---
Hoa Lu ancient capital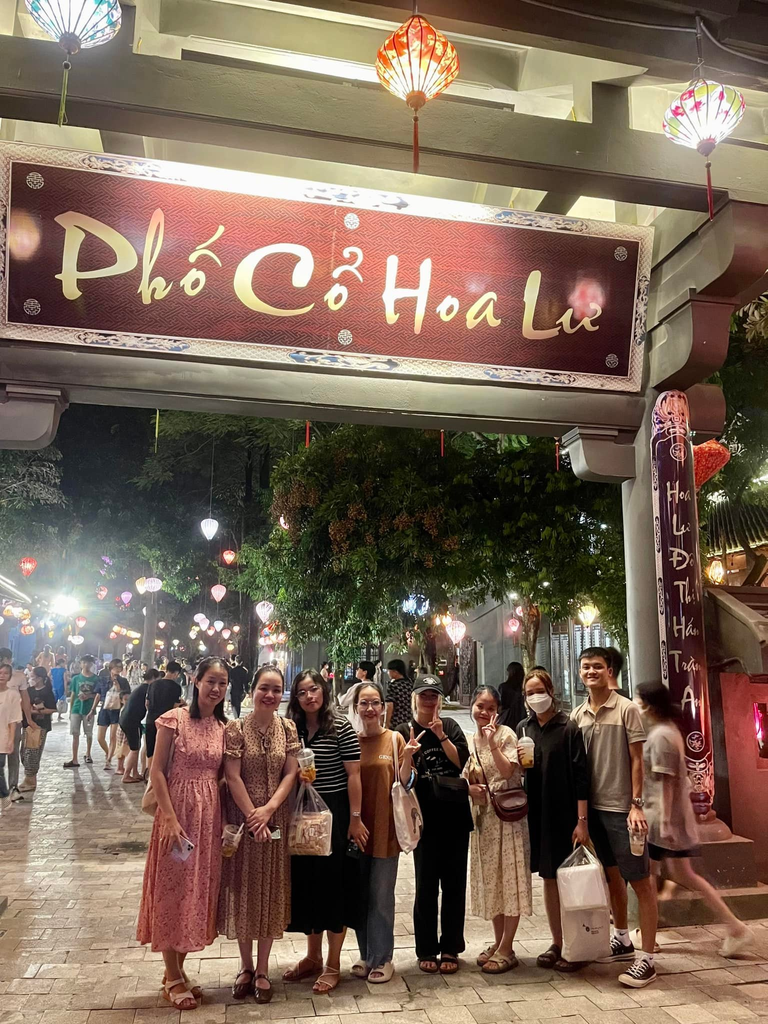 Hoa Lu used to be the capital of Vietnam from 968 to 1010, going through 3 dynasties Dinh - Early Le - Early Ly. This is one of the four core areas of Trang An world heritage complex recognized by UNESCO.
Trang An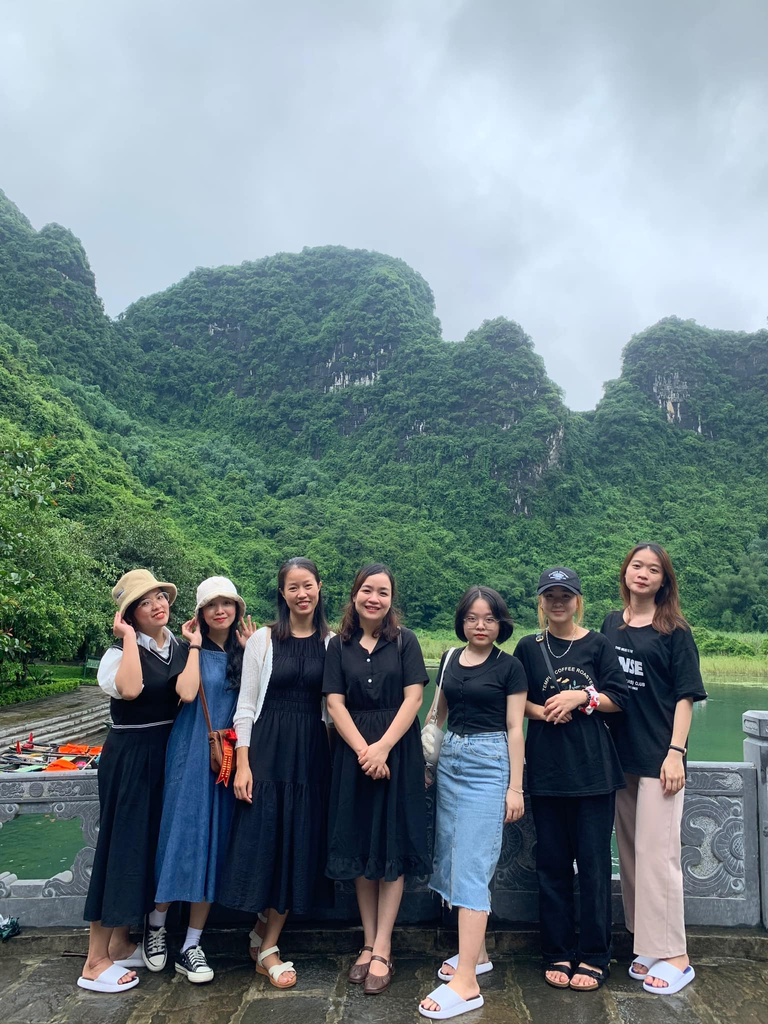 Black team 😍
It attracts visitors with its majestic mountain scenery, winding small rivers, and unspoiled valleys. Trang An with a system of limestone mountains with a geological age of about 250 million years, through a long period of weathering due to the change of the earth, climate, sea advance, and retreat has brought in hundreds of valleys and caves. lake, lagoon. In this scenic spot, there are many ecosystems of flooded forests, forests on limestone mountains, and relics associated with the history of the ancient capital of Hoa Lu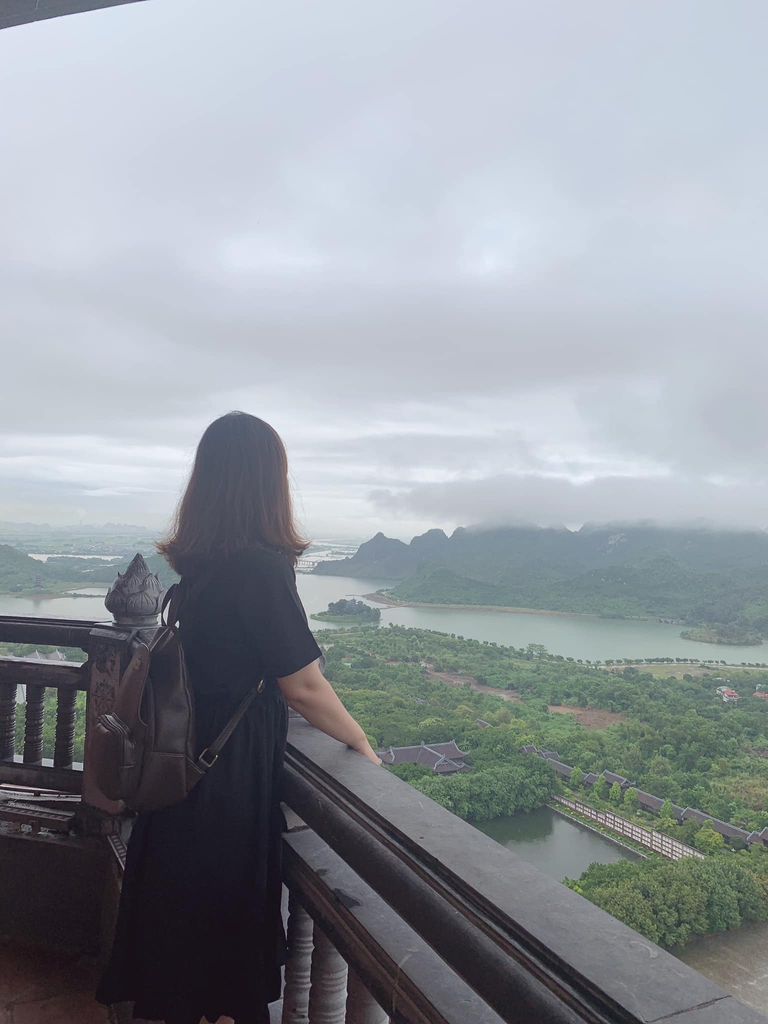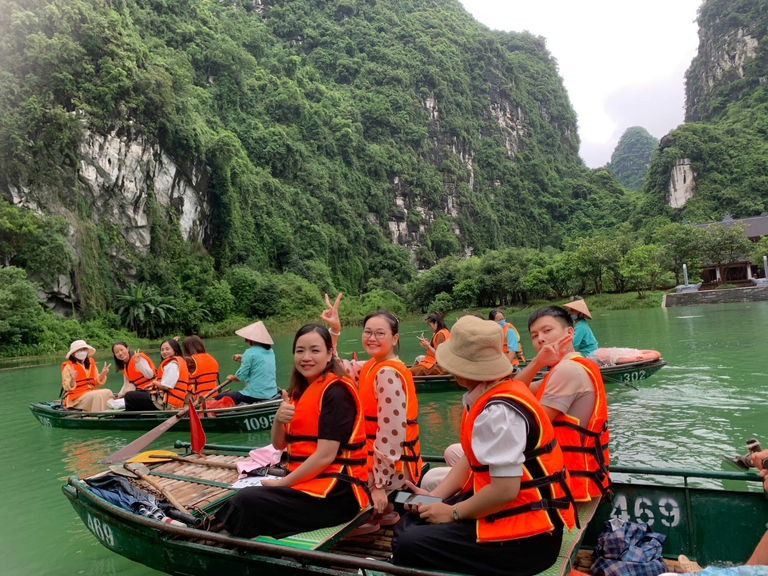 discover Trang An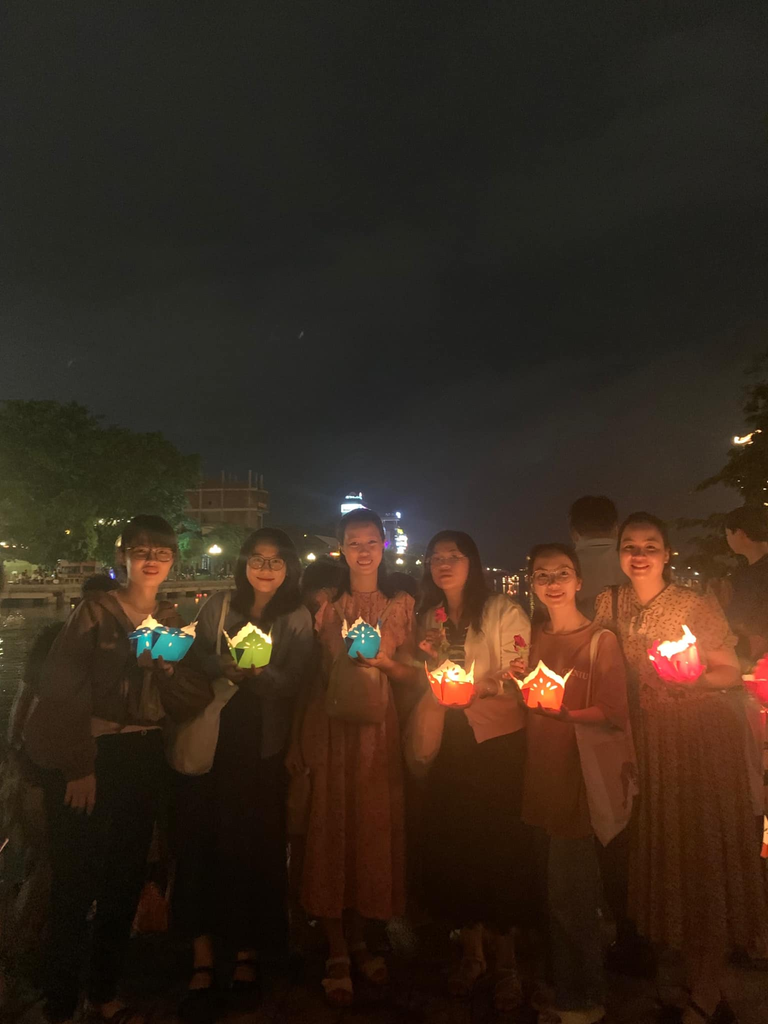 Ending day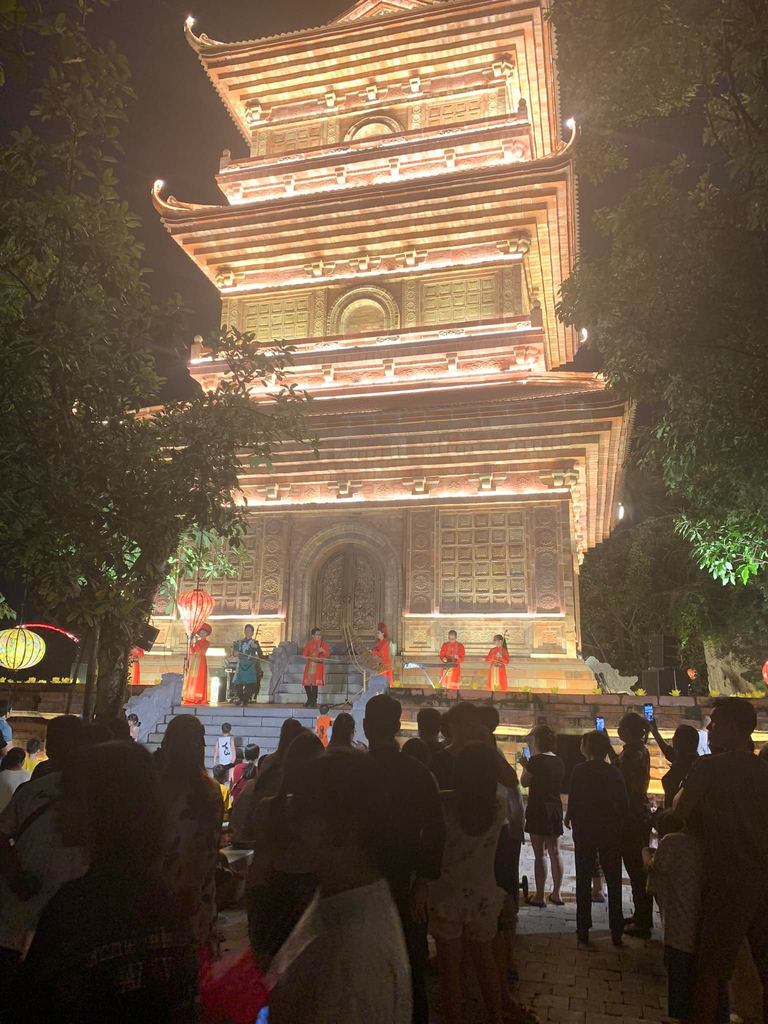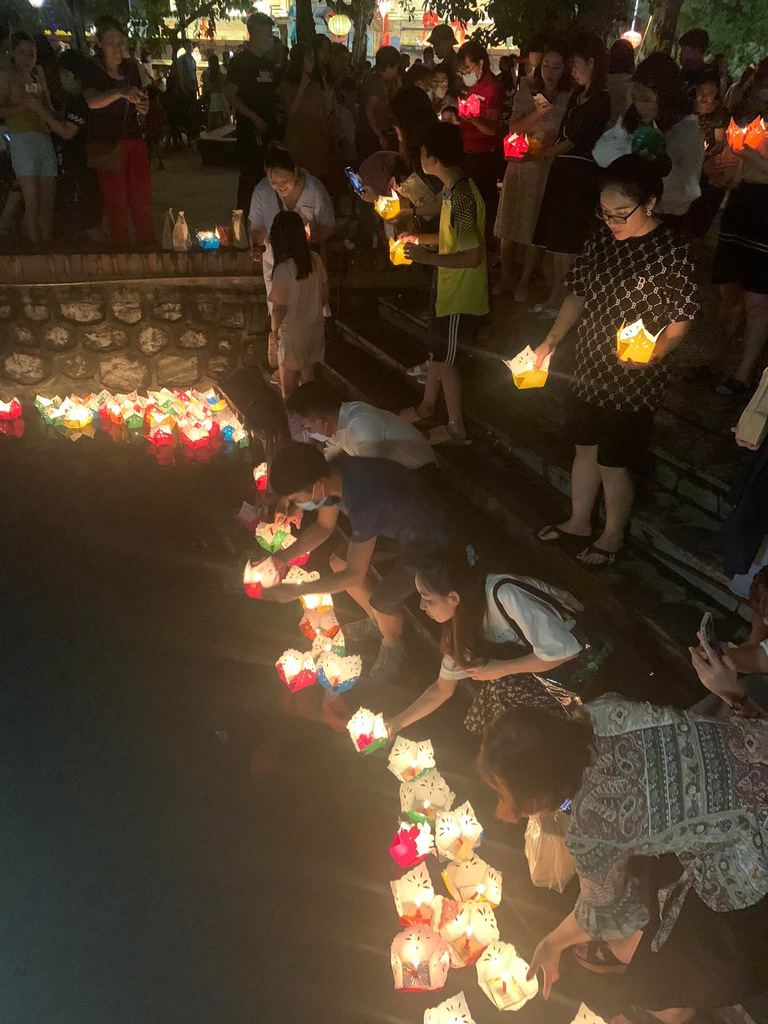 Wishing for peace for our parents
Our first day ended with fun and a lot of interesting things as well as useful knowledge.
Please look forward to our 2nd day.😚😎
Have a nice day to everyone
Thank you for your time you spend on my post
---
---