Splinterlands Art Contest (Week 188) - PORTAL SPINNER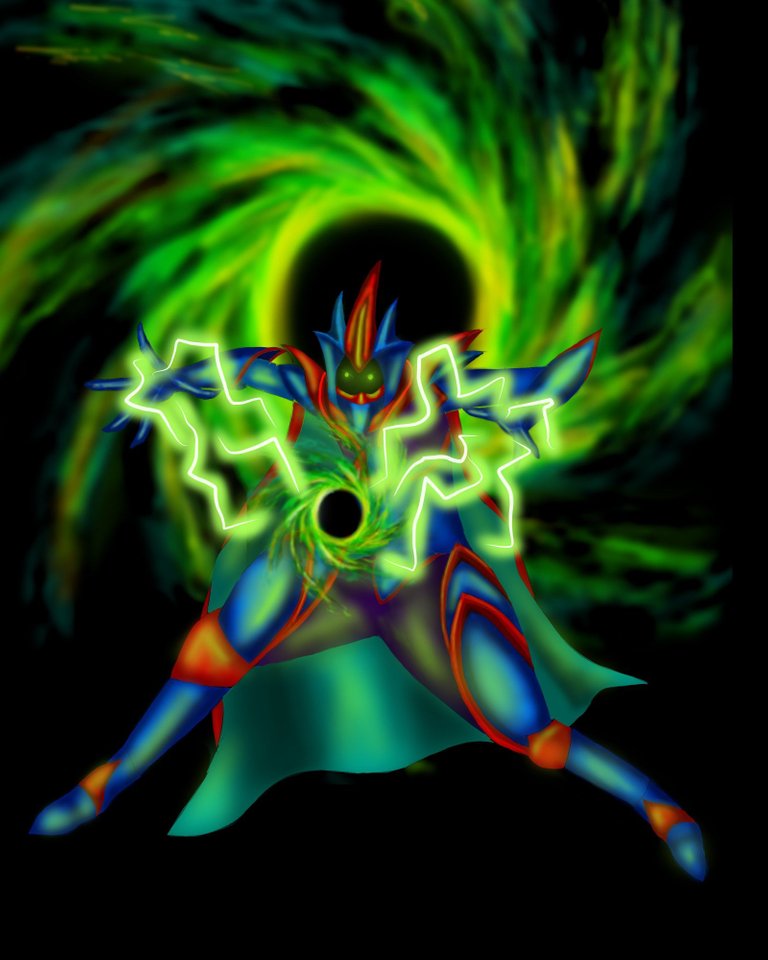 Application/Materials
MEDIBANG
Card Reference

PORTAL SPINNER

PROCESS

FIRST STEP
Sketch. as you can see in the figure bellow the first picture is where I draw the body pose and in the second image i already put some armor. Now that it look good I outline it for my final outline. This one is the most difficult on making art. it was difficult in positioning the arms and legs thats why I draw 3 legs for my portal spinner.

SECOND STEP
Second step is coloring. I put my base color and add shadows the make it look alive. On the first picture I put a different color for the background whishing that it can boost my ability in coloring but I am not us to it that's why put it in default color. In the second image I already put shadows and highlights

THIRD STEP

On this step I created a portal? as you can see it not look like a portal. but a earesed some part of it to have a shape. But I dont have the image of my final portal.

LAST PART

In my last part, I put some green highlights and putting the background. After seeing my artwork it feels like a plane. It doesn't have an eye-catching part. So I decided to put some lighting and in this artwork, I feel like the lighting is the only eye-catching here.
---
---