Splinterlands Art Contest (Week 215) - DHAMPIR INFILTRATOR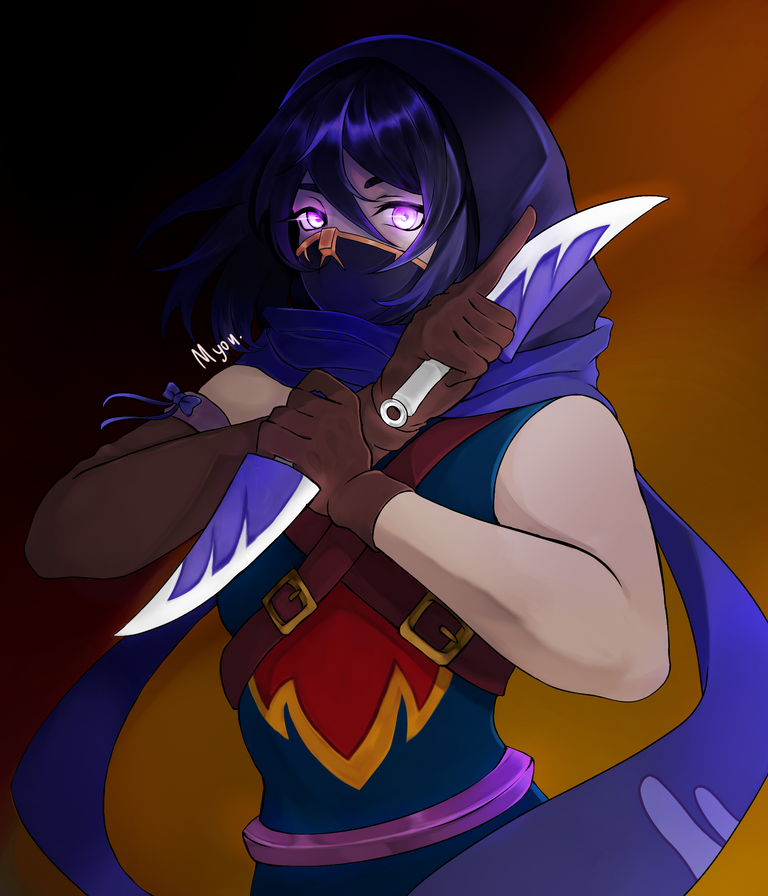 Hello everyone! I bring you my digital art for the splinterlands art contest. this time is a dragon splinter.
Card Reference

Dhampir Infiltrator

"LORE"

Unofficially, Dhampir Infiltrators are employed by the Gloridax Empire as spies, thieves, and assassins. Because of their half-vampire lineage, they are especially proficient at their work; they have the unnatural reflexes, strength, and agility of a vampire yet are not harmed by sunlight. They do, however, require blood to survive, and the blood of dragons is powerful indeed. It's rumored that the Gloridax provide the Infiltrators with an ample supply to further enhance their already unnatural abilities

PROCESS

STEP 1-3 "Sketch, Line art and Details"

I started on the sketch as always this is my favorite part of making art, those messy stroke makes it look very good. the pose I decided to do a half-body again cause I can't imagine what it looks like in the full body. after the sketch, I trace it and make line art. It is very careful to and done many strokes only in one part to have the best of it. then here we go on my least favorite part putting datails, I still struggle on putting depth in my art. 


STEP 4-5 Base color and lighting
As you can see in the image I only put my base color on the face and it has details already because of the grey scale. the only thing I need to do here is to put base color and do lighting I did plane background for this again.

---
---