"OU-ATIME" : DIBUJANDO A MERIDA - VALIENTE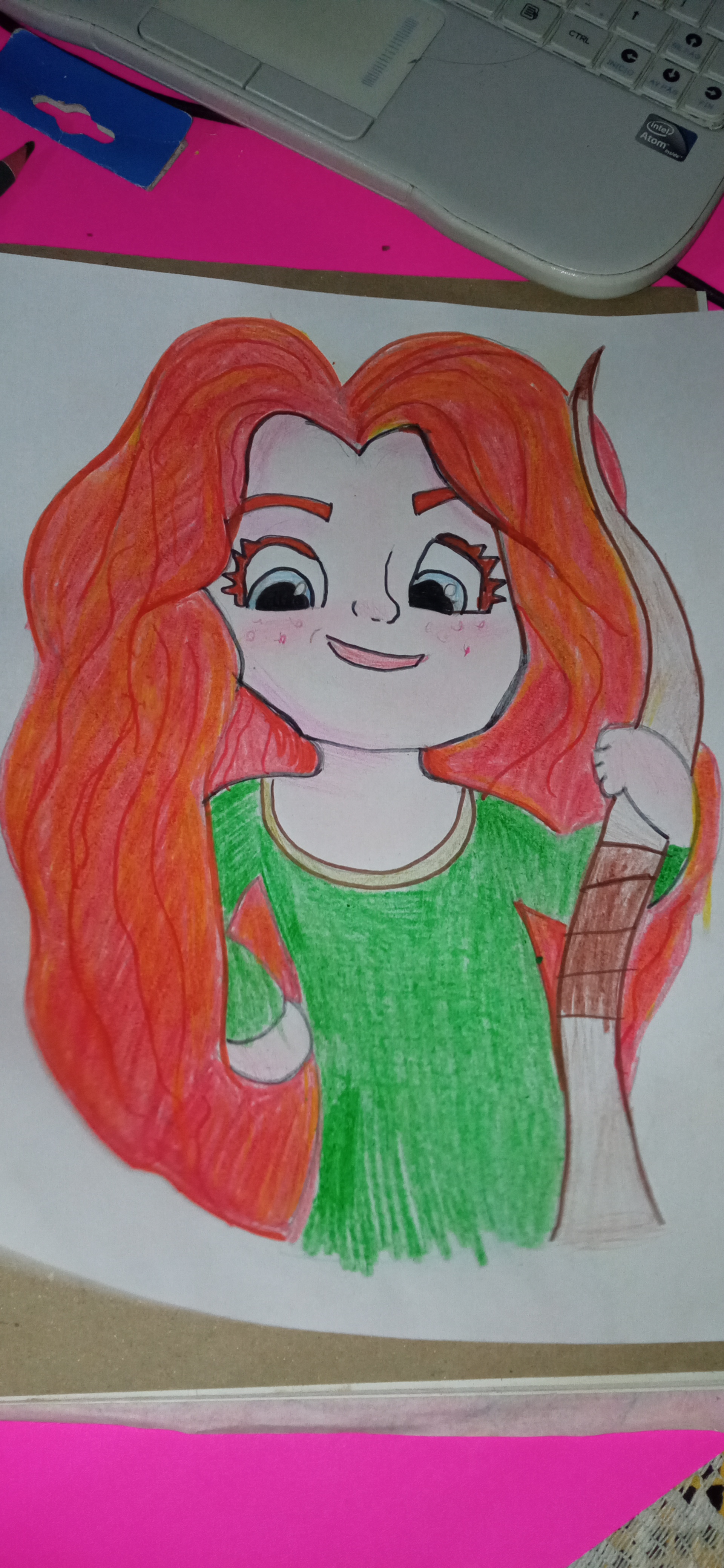 Hola amigos, mi nombre es Anthonella Colmenarez, pueden ver mi presentacion AQUI, estoy recien ingresando a la plataforma y estoy super feliz de participar en este concurso.
Hello friends, my name is Anthonella Colmenarez, you can see my presentation HERE, I'm just entering the platform and I'm super happy to participate in this contest.
Paso a Paso / Step by Step
Paso 1.- Seleccione mi hoja blanca y mis colores, al igual que el dibujo modelo para elaborar mi dibujo de valiente.
Step 1.- Select my white sheet and my colors, as well as the model drawing to make my brave drawing.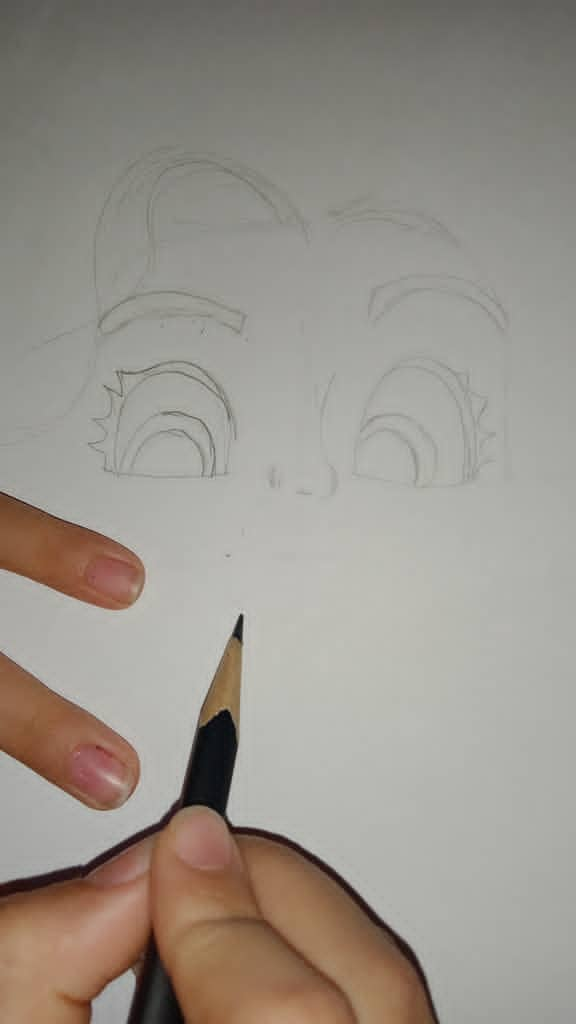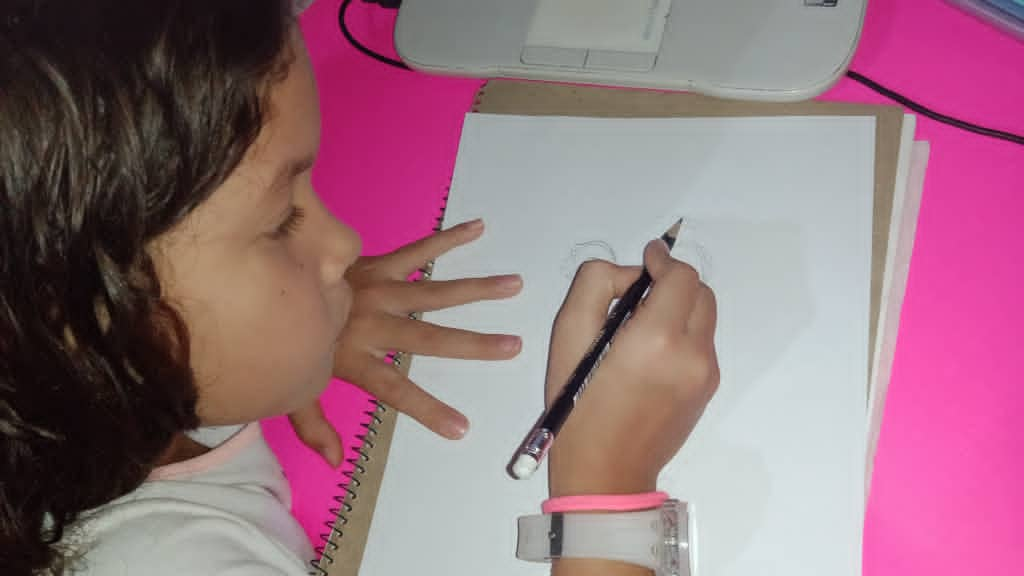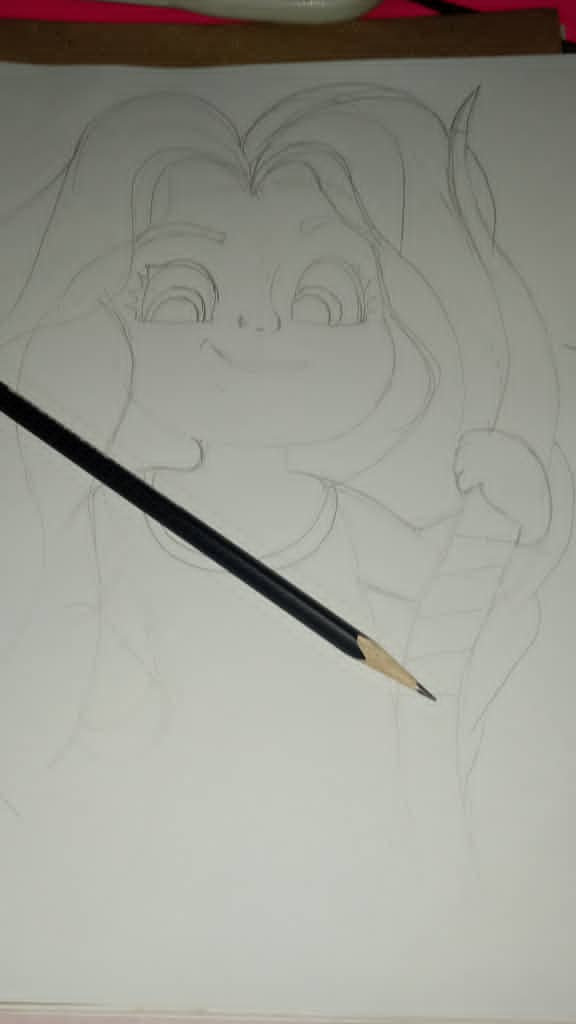 Paso 2.- Empecé a pintar la carita con tiza de color rosada porque su piel debido al frio donde ella vive es bastante ruborizada. utilice tiza para mejores resultados.
Step 2.- I started to paint her face with pink chalk because her skin, due to the cold where she lives, is quite blushing. use chalk for best results.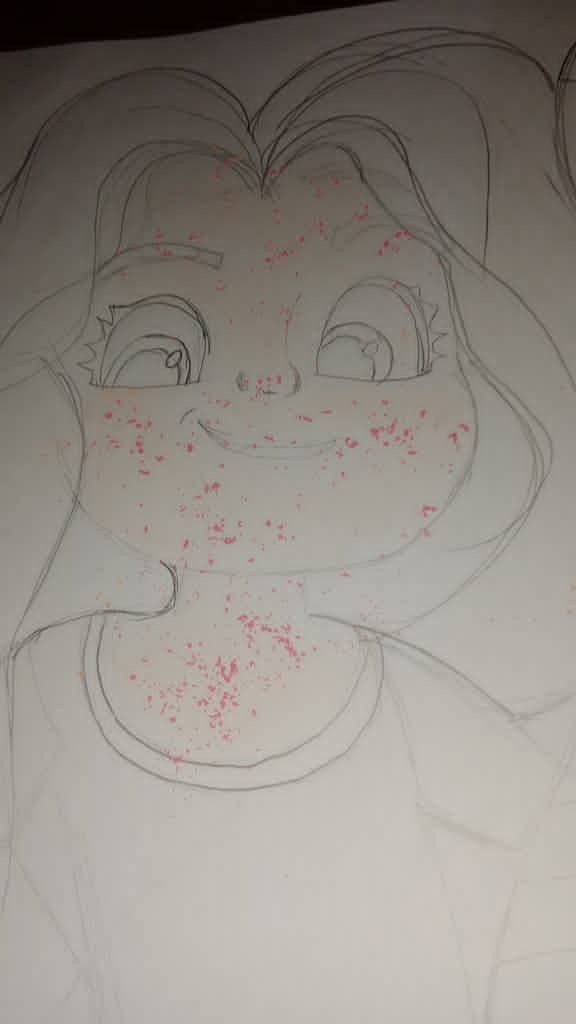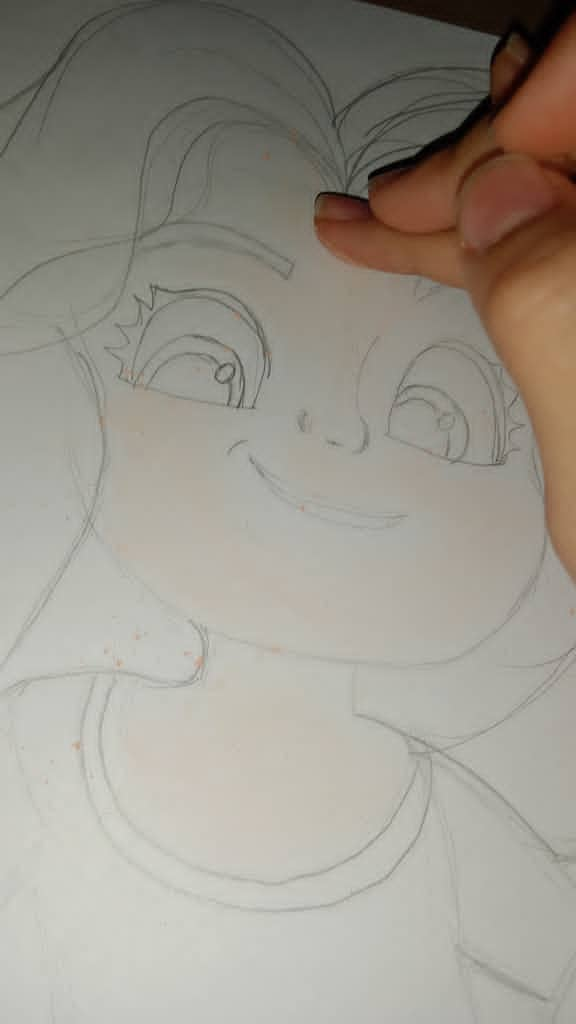 Paso 3.- Para sus mejillas tambien utilice tiza pero mas oscura; en sus ojos utilice color rojizo para las pestañas y en los ojos utilice color azul cielo y negro.
Step 3.- For her cheeks I also used chalk but darker; in his eyes use reddish color for the eyelashes and in the eyes use sky blue and black.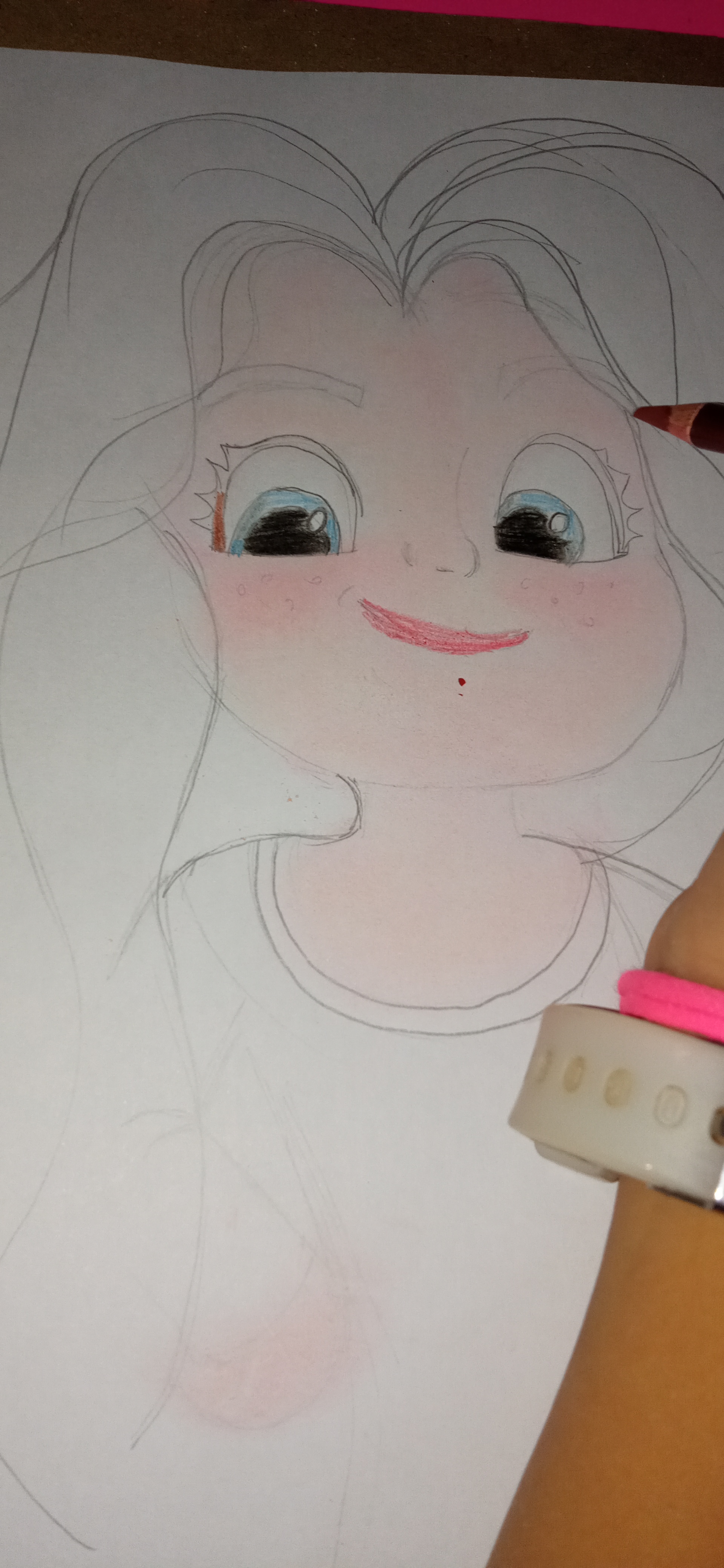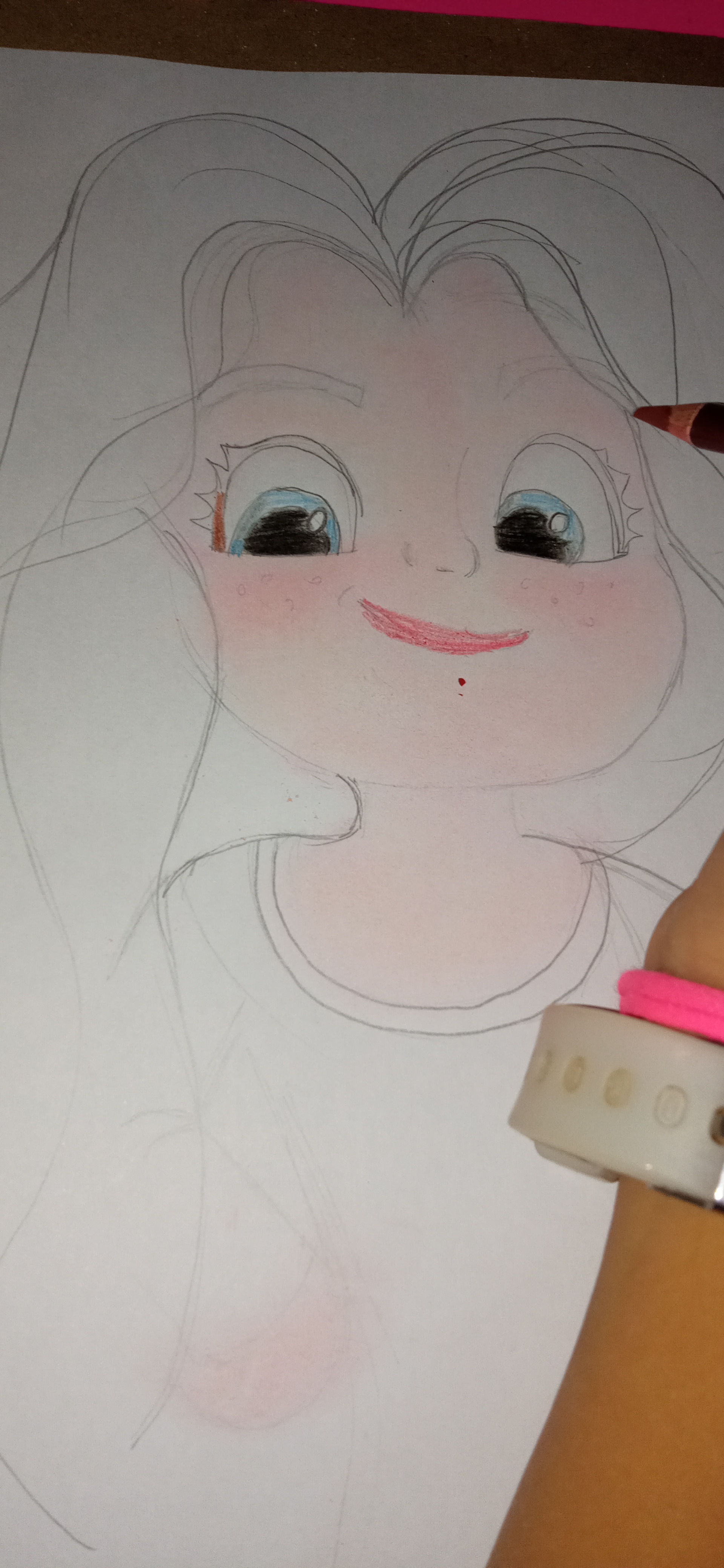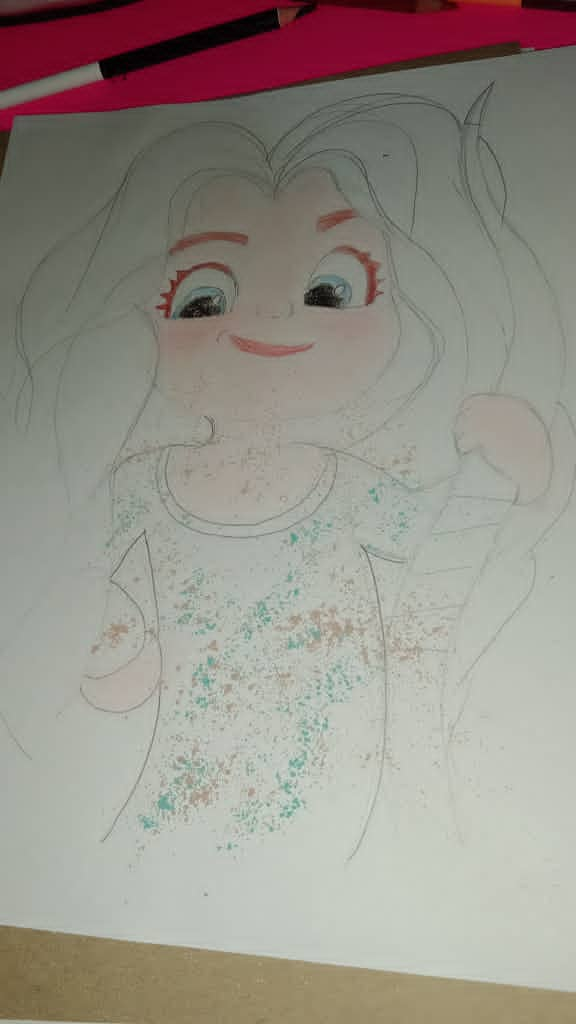 Paso 4.- El cabello de merida lo pinte con tiza amarilla de fondo y color rojo y sobre el algunos mechones con amarillo.
Step 4.- I painted Merida's hair with yellow chalk in the background and red color and on some strands with yellow.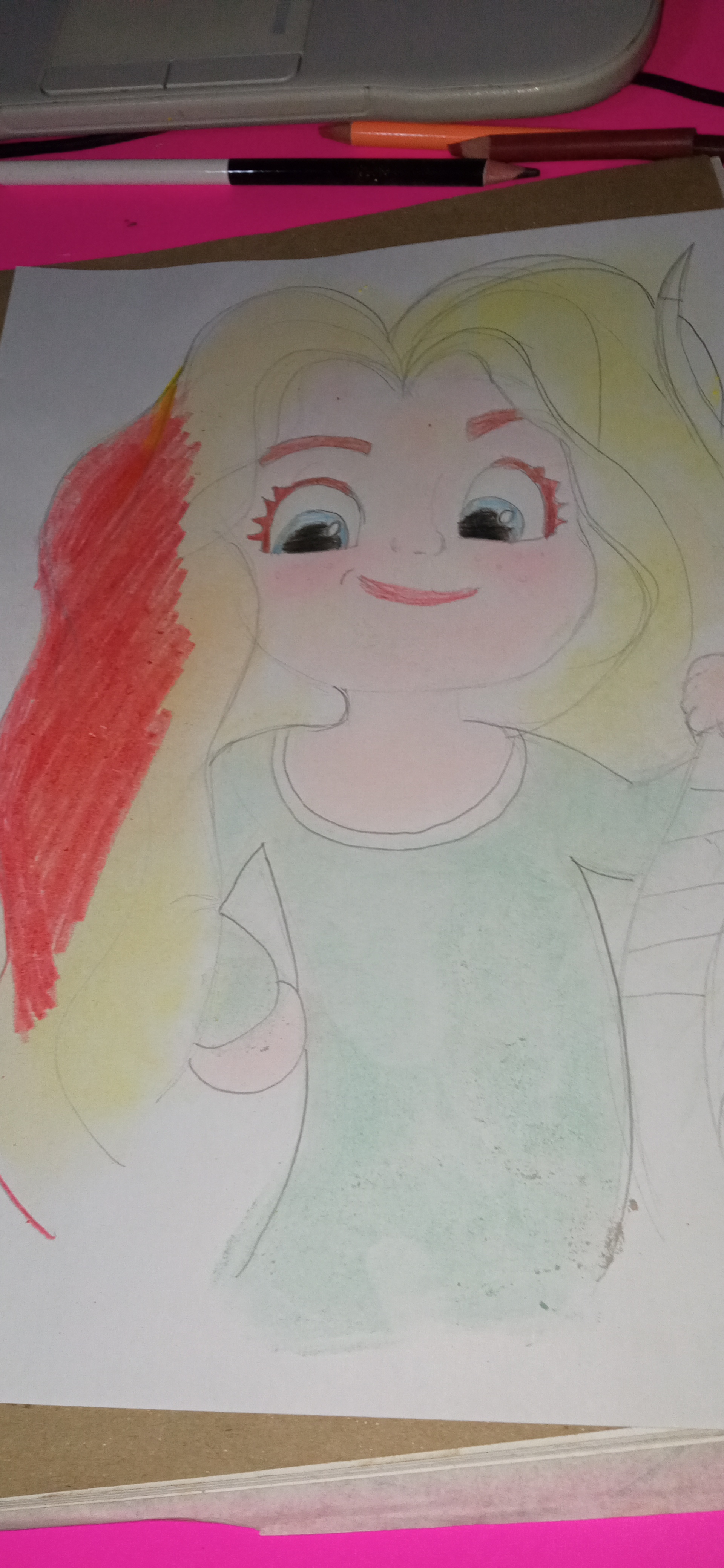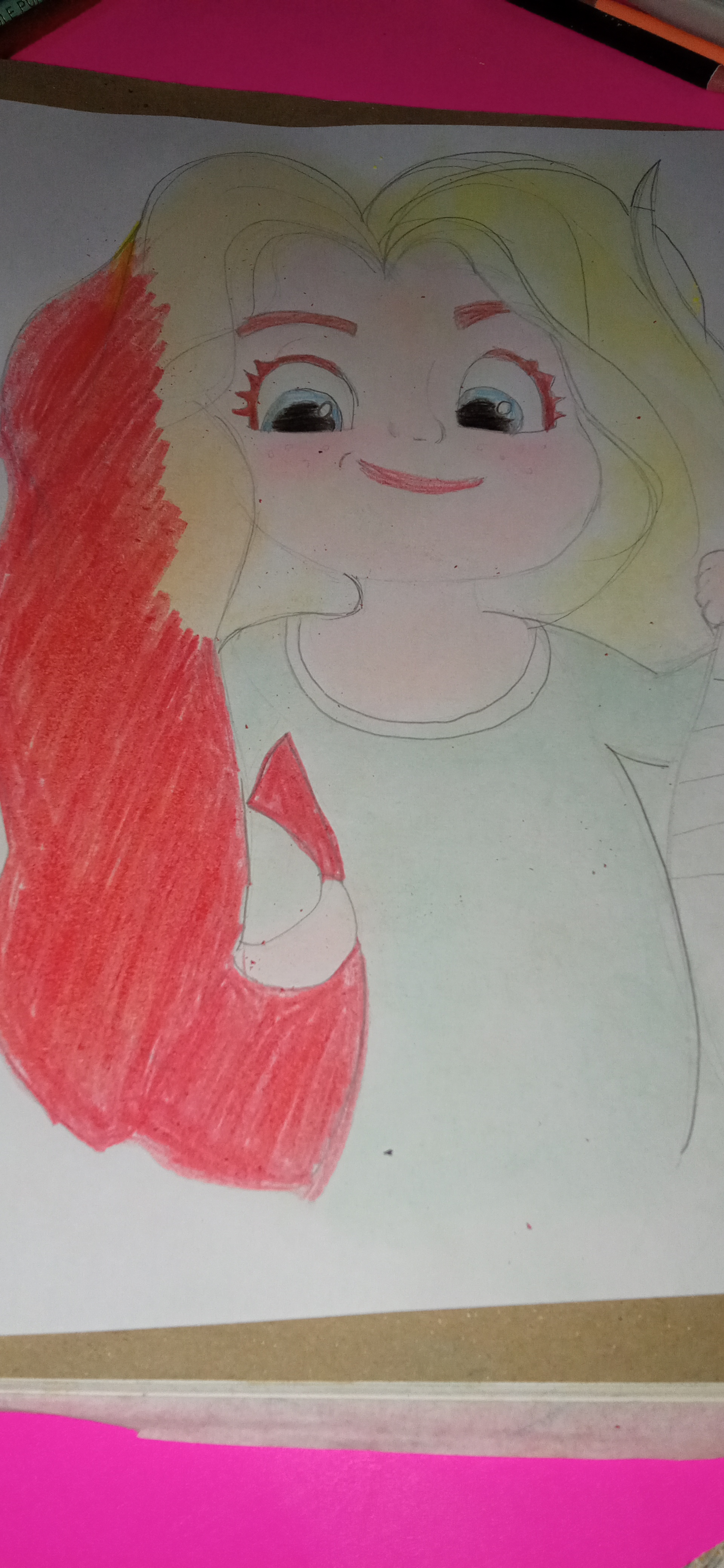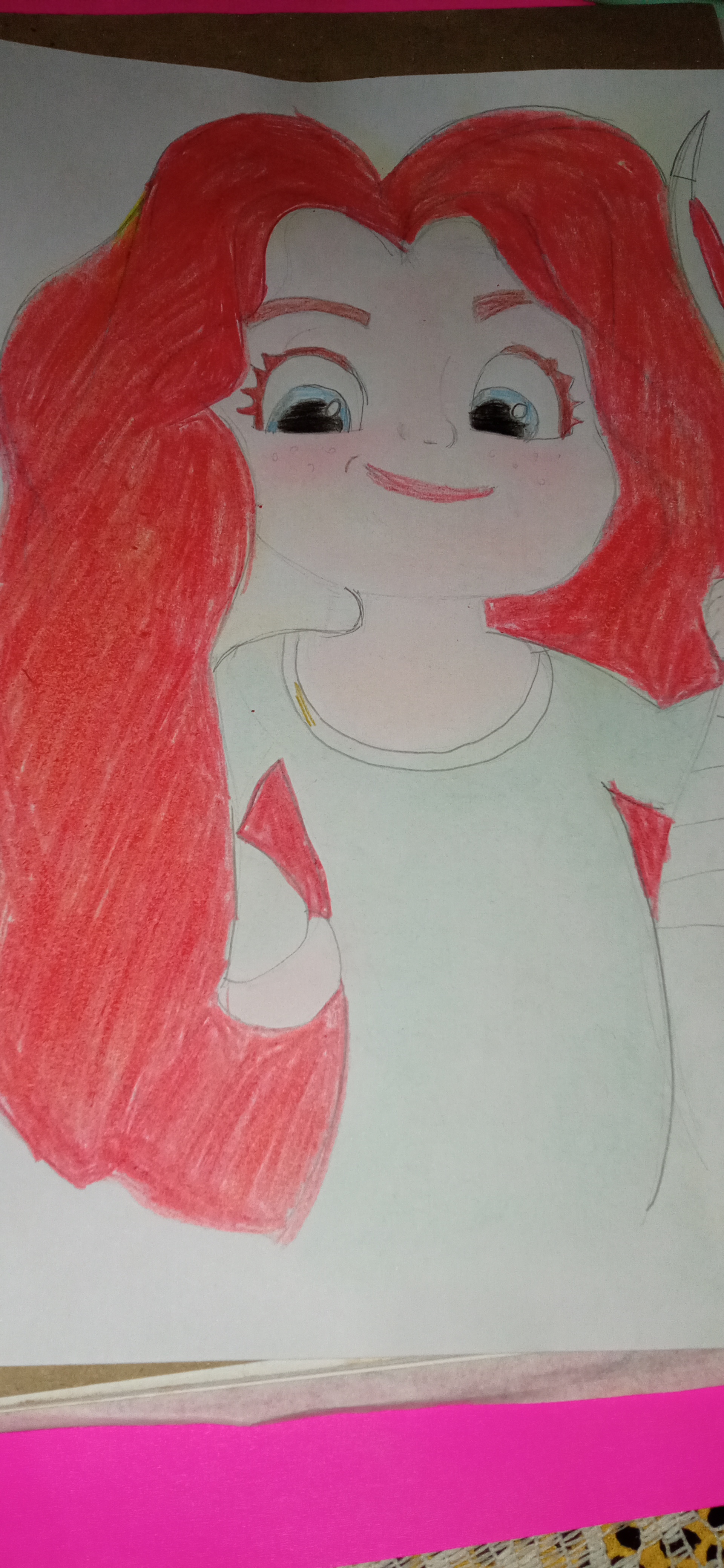 Paso 5.- utilice verde para la ropa de merida, un verde oscuro y marron para una parte el arco que es el agarradero.
Step 5.- use green for merida's clothes, a dark green and brown for part of the bow that is the handle.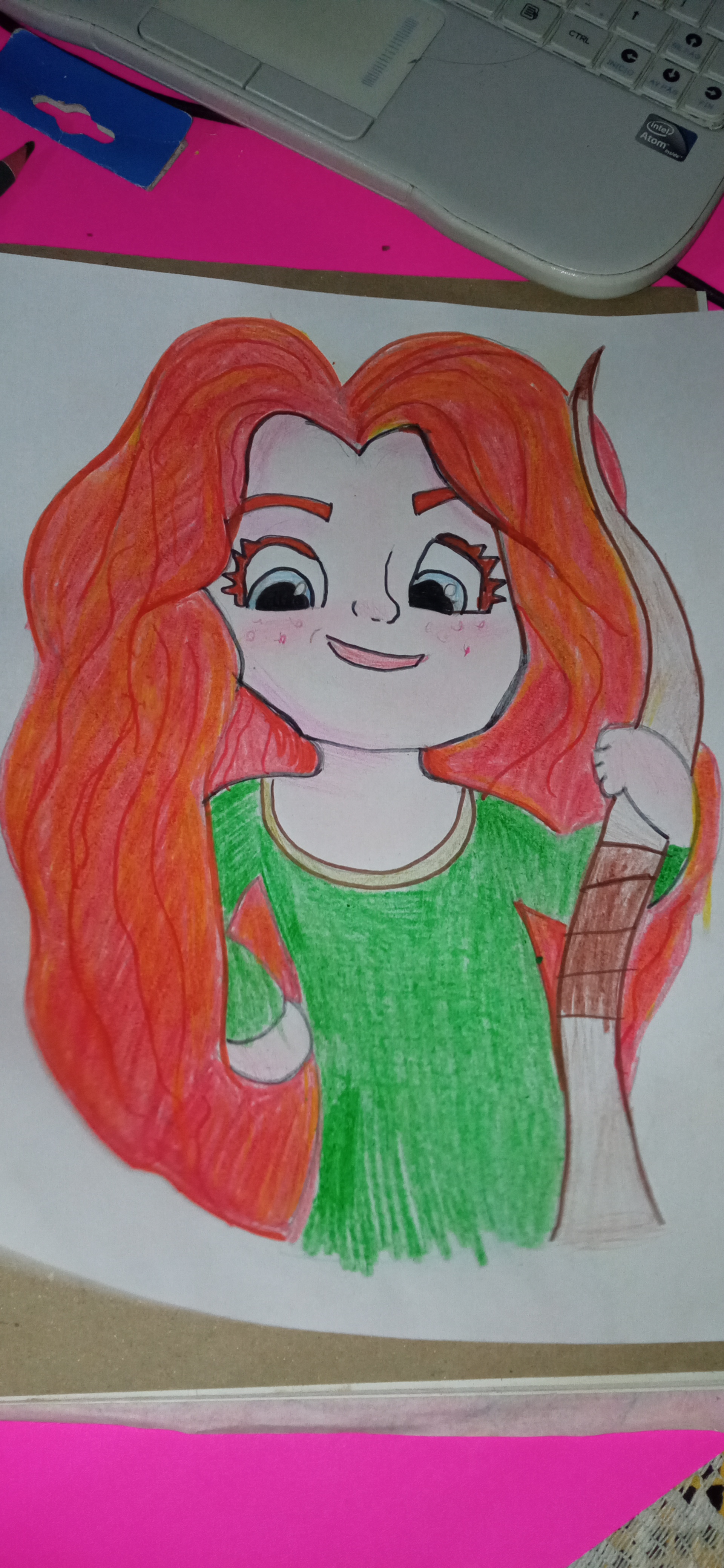 Quisiera invitar a otros amiguitos @yessi08 @chacald.dcymt @luckydrums espero puedan participar en nuestra comunidad de niños y en ste concurso.
I would like to invite other little friends @yessi08 @chacald.dcymt @luckydrums I hope they can participate in our children's community and in this contest.
---
---