[ESP-ENG] El elenco azulgrana no pudo ante el Caracas FC // The azulgrana team was unable to beat Caracas FC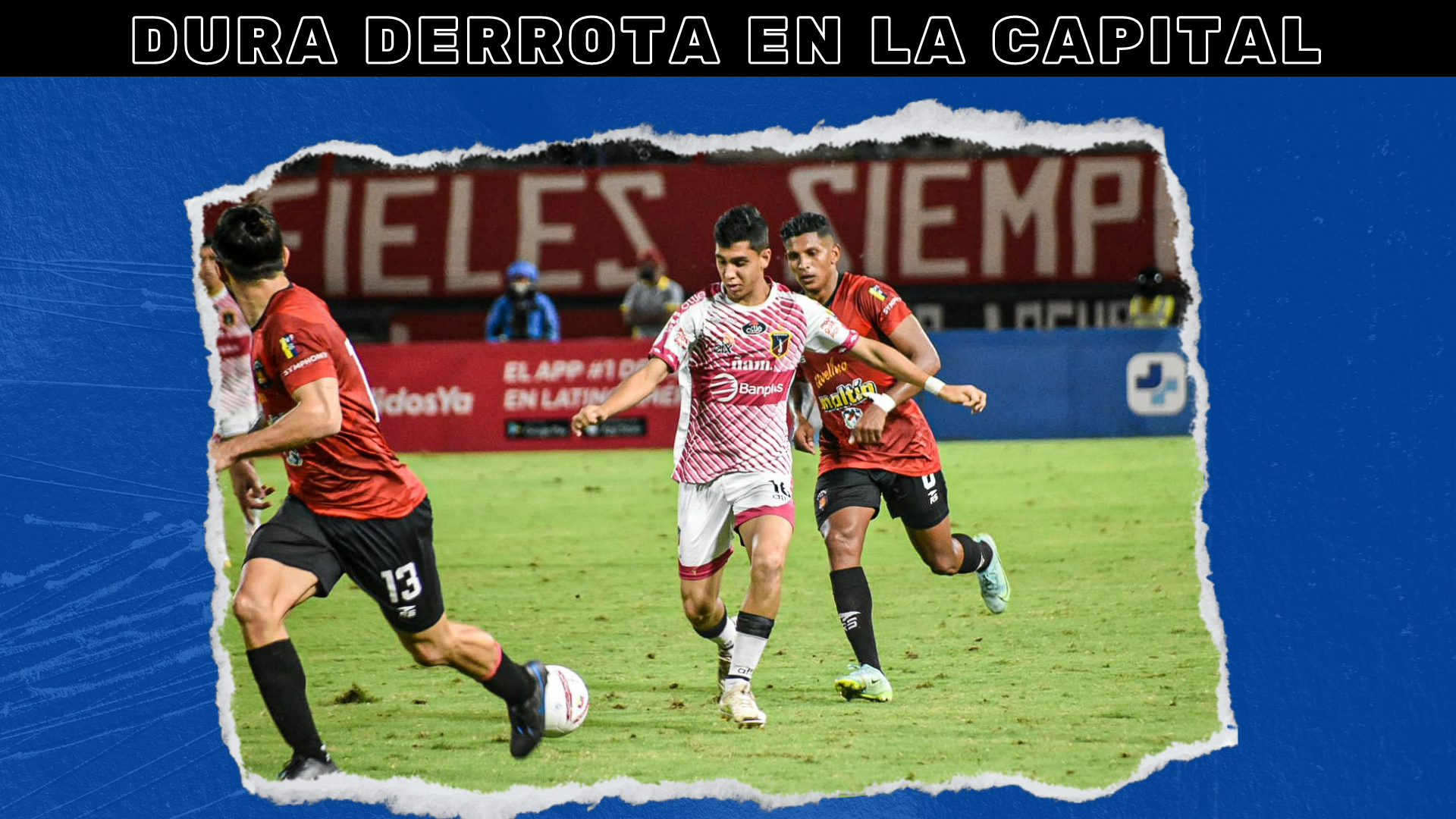 Fuente: Twitter. Edición desde canva


Este Miércoles primero de Diciembre del presente año, Monagas Sport Club, le toco enfrentarse al Caracas Fútbol Club en el Estadio Olímpico de la UCV, en jornada nueve de la Fase Final A de la primera división del Fútbol Profesional Venezolano, con el arbitraje de Ángel Arteaga.
¿Y qué sucedió en ese partido, Anthony?
Los primeros 20' minutos del primer tiempo fueron totalmente para el cuadro local, quien rápidamente se adelanto en la fracción 14' y 17' por obra del delantero africano, Samson Akinyoola, este último fue determinante en la primera etapa, siendo un dolor de cabeza para la zaga central del conjunto azulgrana.
Y con estos dos goles en el primer periodo, ambos equipos se iban a descanso, con un resultado parcial favorable a los de Noel Sanvicente.
¿Analizamos?
Si es de analizar, sólo tengo que decir que, Monagas Sport Club, perdió la concentración en los primeros 20' minutos, en donde los avileños aprovecharon ese envión y se fueron arriban con dos goles.
La desconcentración y el dejar jugar al Caracas Fútbol Club, fue un punto clave que no pudo corregir a tiempo el estratega de los Guerreros del Guarapiche, Jhonny Ferreira.
This Wednesday, December 1st of this year, Monagas Sport Club, had to face Caracas Fútbol Club at the Estadio Olímpico de la UCV, on day nine of the Final Phase A of the first division of Venezuelan Professional Soccer, with the referee of Ángel Arteaga.
And what happened in that match, Anthony?
The first 20' minutes of the first half were totally for the local team, who quickly took the lead at 14' and 17' by the African striker, Samson Akinyoola, the latter was decisive in the first stage, being a headache for the central defense of the azulgrana team.
And with these two goals in the first half, both teams went to the break with a partial result in favor of Noel Sanvicente's team.
Shall we analyze?
If it is to analyze, I just have to say that, Monagas Sport Club, lost concentration in the first 20' minutes, where the avileños took advantage of that momentum and went in with two goals.
The lack of concentration and allowing Caracas Fútbol Club to play was a key point that Jhonny Ferreira, the strategist of the Guerreros del Guarapiche, could not correct in time.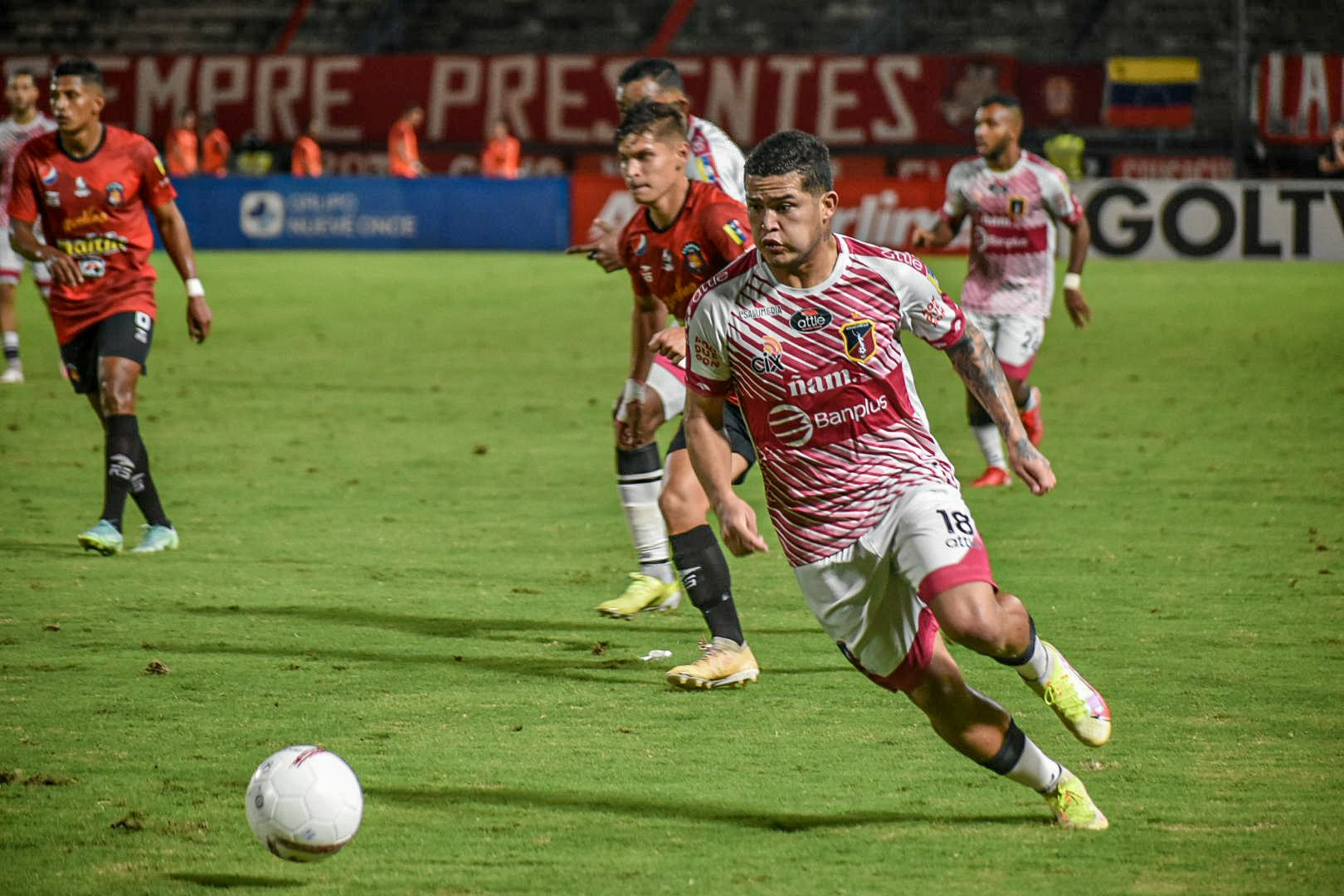 Fuente: Twitter


¿Se recupero Monagas Sport Club en el segundo tiempo?
Con una idea distinta a la del primer tiempo, actitud y modificaciones, los dirigidos por Jhonny Ferreira salieron con la obligación y la convicción de remontar el resultado.
Lamentablemente para la escuadra visitante, no logro conseguir el descuento y termino perdiendo 2-0 contra un Caracas Fútbol Club fuerte en defensa y que no le dejó oportunidad para rematar con comodidad de cara al arco del guardameta, Beycker Velásquez.
A pesar de la dura caída en la capital, los de Maturín, tendrán que levantar cabeza y reponerse rápidamente para afrontar el último compromiso, que por si fuera poco, es clave para decidir sí Monagas Sport Club Sport Club estará en la final o no.
Momento del análisis picante
Desde mi punto de vista, el elenco oriental sufrió mucho en el mediocampo, ya que le dejaron libertad de movimientos a los mediocampistas avileños.
Richard Celis, apareció sólo en la zona medular y siempre tuvo opción de pase para sus compañeros. Ferreira, no pudo neutralizar a Celis y lo pago muy caro, ya que este jugador se junto con Akinyoola, quien fue el que anotó el doblete.
Did Monagas Sport Club recover in the second half?
With a different idea from the first half, attitude and modifications, the team coached by Jhonny Ferreira came out with the obligation and conviction to overcome the result.
Unfortunately for the visiting team, they did not manage to get the discount and ended up losing 2-0 against a Caracas Fútbol Club strong in defense and that did not give them the opportunity to shoot comfortably in front of goalkeeper Beycker Velásquez's goal.
Despite the hard loss in the capital, the team from Maturin will have to pick themselves up and recover quickly to face the last match, which is key to decide whether Monagas Sport Club Sport Club will be in the final or not.
Moment of the spicy analysis
From my point of view, the eastern team suffered a lot in the midfield, as they left freedom of movement to the Avila midfielders.
Richard Celis, appeared alone in the midfield and always had the option of passing to his teammates. Ferreira could not neutralize Celis and paid dearly for it, as this player joined Akinyoola, who was the one who scored the doblete.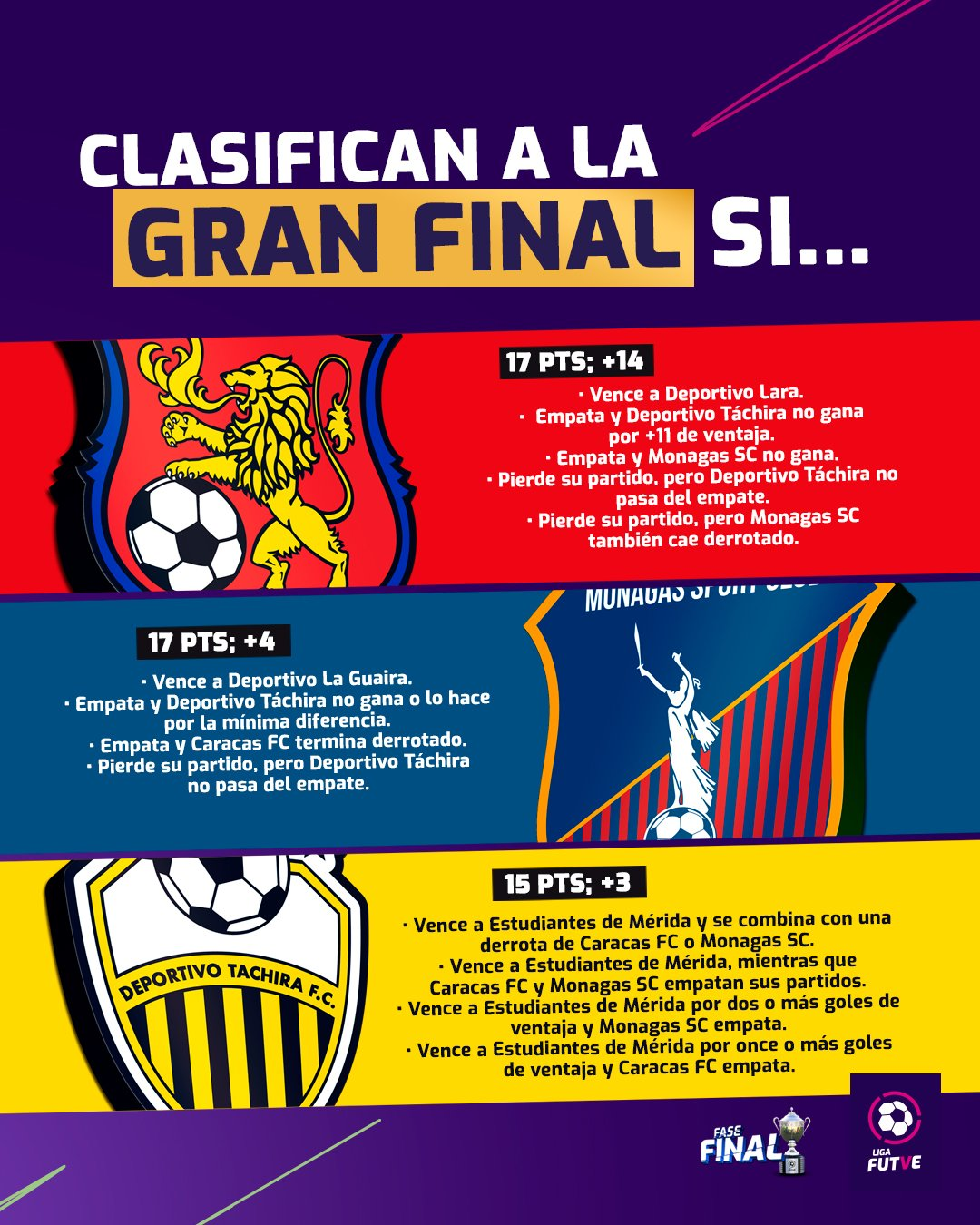 Fuente: Twitter


¿Es todo o no?
Este último partido de la jornada 10 decide si Monagas Sport Club estará en la gran final de la temporada 2021 de la primera categoría del balompié nacional de Venezuela.
Todo pinta para un partido de muchas emociones, pero en donde el cuadro azulgrana deberá imponer condiciones, con el fin de avanzar a la tan anhelada final.
Deportivo La Guaira, viene de perder contra Estudiantes de Mérida Fútbol Club, por marcador de 4-1, es decir, llegan golpeado. Aún así, los del El Arquitecto Jhonny Ferreira no pueden relajarse, sino ir por el partido y jugarse la vida por esta institución, en un compromiso determinante.
Analisis esperanzador
Sinceramente, desde mi apreciación, espero y este Domingo se puede dar un resultado positivo contra el cuadro naranja.
No es fácil estar en esta posición y depender de ti mismo. Monagas Sport Club, debe ganar el cotejo.
Is that all or not?
This last match of matchday 10 will decide if Monagas Sport Club will be in the final of the 2021 season of the first category of the Venezuelan national football.
Everything looks to be a match of many emotions, but where the azulgrana team will have to impose conditions in order to advance to the so longed-for final.
Deportivo La Guaira, comes from losing against Estudiantes de Mérida Fútbol Club, by a score of 4-1, that is to say, they arrive beaten. Even so, those of The Architect Jhonny Ferreira can not relax, but go for the game and play for the life of this institution, in a decisive commitment.
Expecting analysis
Sincerely, from my appreciation, I hope and this Sunday can give a positive result against the orange box.
It is not easy to be in this position and depend on yourself. Monagas Sport Club, must win the match.
---
¿Quién ganará entre el Deportivo la Guaira y Monagas Sport Club?

⚽

Who will win between Deportivo la Guaira and Monagas Sport Club?
---
---