[ESP-ENG] Víctor Rivero se viste de azulgrana // Víctor Rivero dresses up in blue and red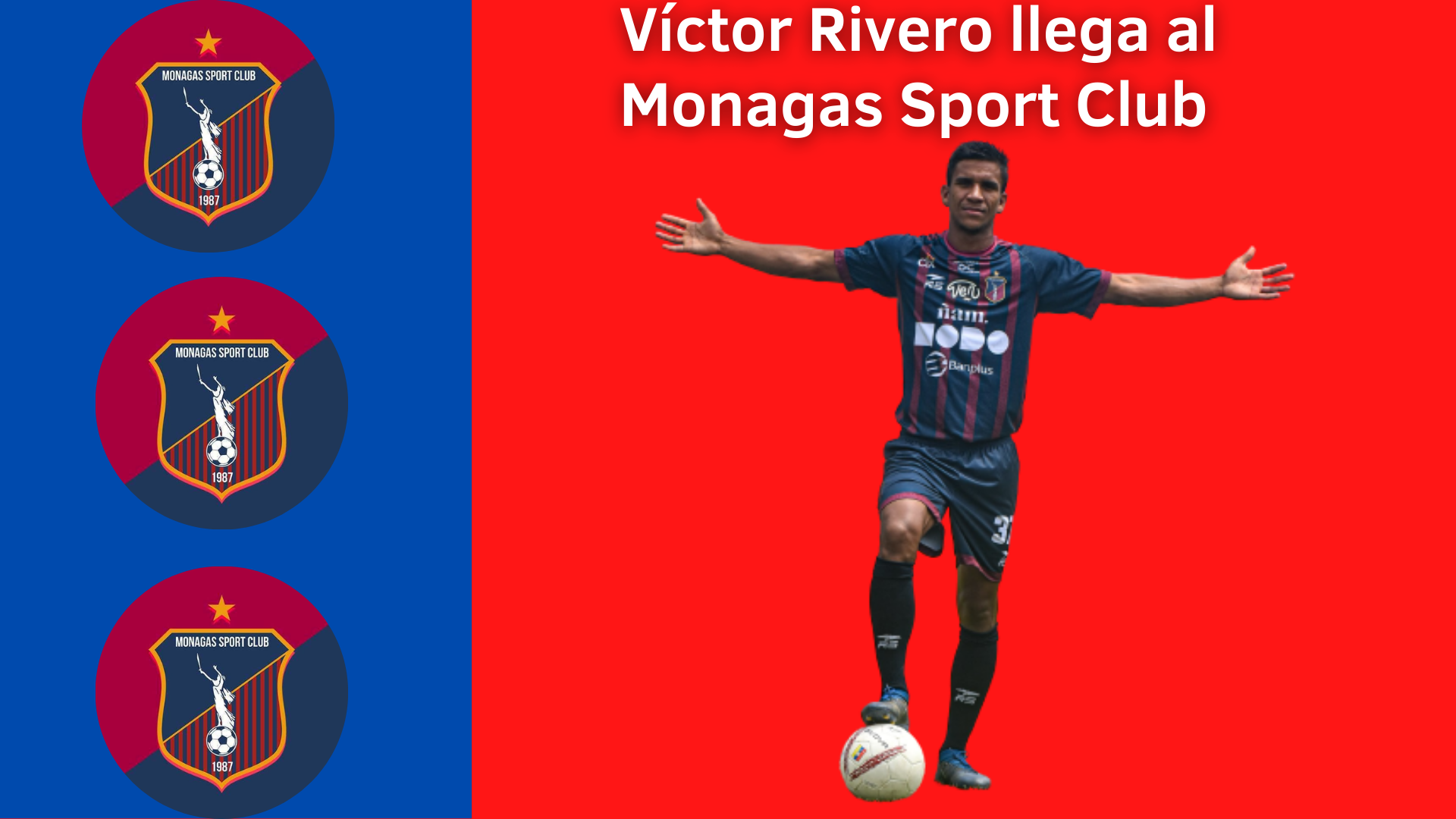 Fuente: Monagas SC. Foto del jugador. Edición desde canva

---
Este Martes 21 de Junio del año 2022, Monagas Sport Club, anuncio a través de su cuenta de Twitter el fichaje del polivalente jugador, Víctor Rivero, quien llegada procedente de Atlético La Cruz, equipo que se encuentra en la segunda división del nuestro balompié nacional de Venezuela.
Rivero, de 24 años de edad, llega con la finalidad de reforzar el costado derecho en donde esta el lateral Iván Anderson. Aparte de eso, Víctor, puede fungir como extremo en ocasiones, ya que anteriormente lo hizo en el cuadro rojinegro, acumulando una cantidad de partidos importantes con la institución de Atlético La Cruz.
Víctor Rivero: Una carta esencial - Opinión
En relación a mi opinión de este excelente futbolista, pienso que va a caer como anillo al dedo al planteamiento táctico del entrenador, Jhonny Ferreira, este último busca recambio y tener solidez en las diferentes líneas, para así tener un plantel amplio y con muchas opciones en el banquillo de suplente.
Víctor, por ahora, se asoma como lateral derecho, aunque, Ferreira lo puede colocar como extremo, debido al buen rendimiento que tuvo en la segunda categoría, mostrando increíbles capacidades para marcar y proyectarse.
This Tuesday, June 21, 2022, Monagas Sport Club, announced through its Twitter account the signing of the versatile player, Víctor Rivero, who arrived from Atlético La Cruz, a team that is in the second division of the Venezuelan national football.
Rivero, 24 years old, arrives with the purpose of reinforcing the right flank where Iván Anderson is. Apart from that, Victor can also play as a winger at times, as he previously did so in the rojinegro team, accumulating a number of important matches with the institution of Atletico La Cruz.
Víctor Rivero: An essential card - Opinion
In relation to my opinion of this excellent player, I think that he will fit like a glove to the tactical approach of the coach, Jhonny Ferreira, who is looking for a replacement and to have solidity in the different lines, in order to have a large squad and with many options on the substitutes' bench.
Victor, for now, looks like a right winger, although Ferreira can place him as a winger, due to the good performance he had in the second category, showing incredible abilities to score and project himself.
---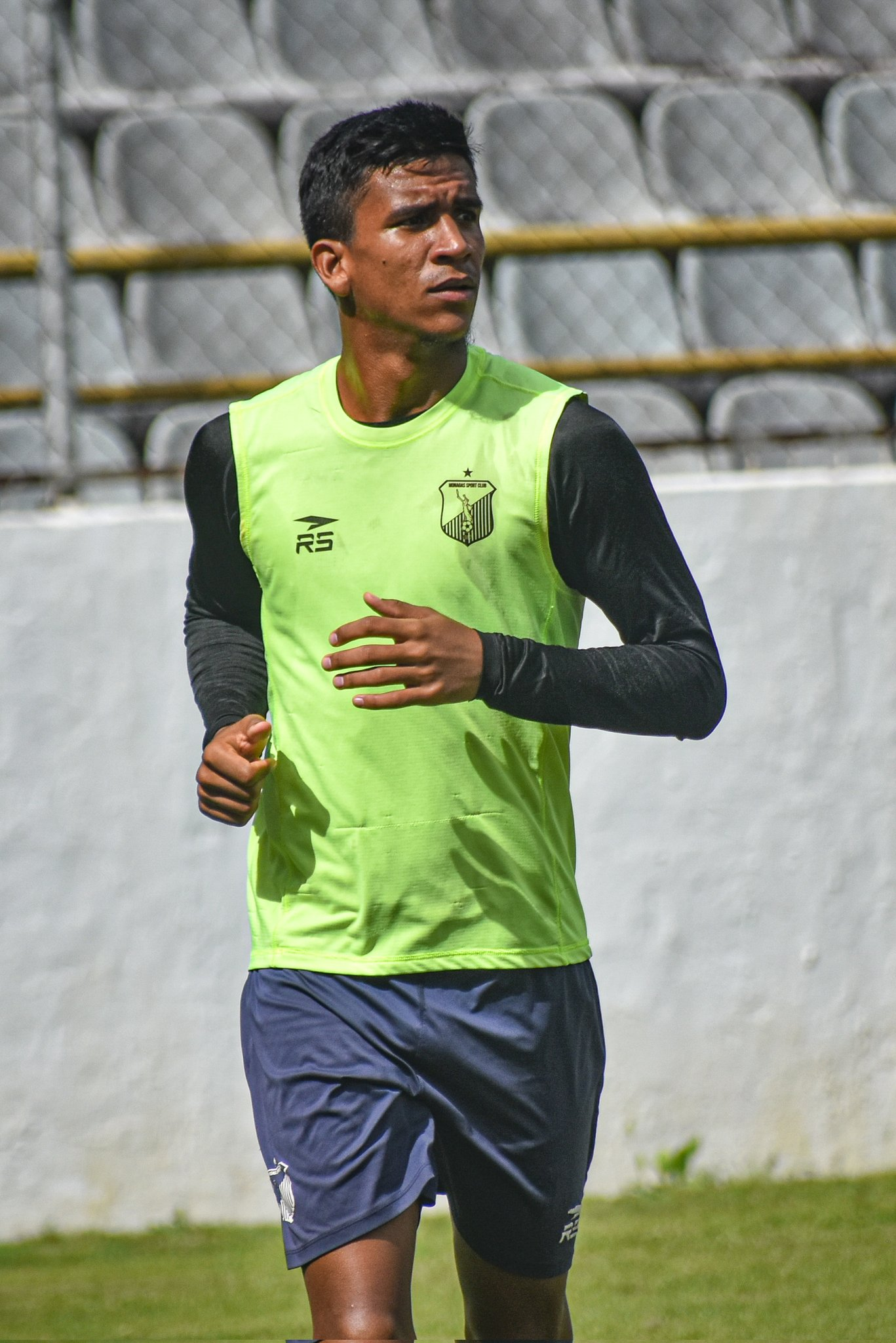 Fuente: Twitter
---
A pesar de que Víctor Rivero llega en calidad de cedido al Monagas Sport Club, el anheló del jugador es afrontar cada partido como el primero y aportar su granito de arena.
Además, el ex Zamora Fútbol Club conoce a plenitud sus cualidades como futbolista profesional y lo que puede hacer si recibe la oportunidad de ingresar o de salir titular.
De igual modo, en esta foto se puede apreciar el primer entrenamiento que tuvo con el club azulgrana, en donde yo personalmente espero y pueda tener muchos minutos en el cuadro oriental.
¿Se necesita un jugador como él? - Análisis
Desde mi apreciación, puedo analizar que sí se necesita un jugador de las capacidades de Rivero, simplemente, por su experiencia en el Fútbol Profesional Venezolano, pasando por equipos como:
Mineros de Guayana.

Deportivo La Guaira.

Academia Puerto Cabello.

Otros.
Sinceramente, llega en un momento de urgencia y de incertidumbre en la línea defensiva de los Guerreros del Guarapiche, puesto que en los últimos encuentros los de Maturín han encajado innumerables de goles, provocando preocupación en el fanático y bajando peldaños en la tabla de clasificación. En este momento, están en el segundo lugar con 30 puntos.
Although Víctor Rivero arrives on loan to Monagas Sport Club, the player's desire is to face each match as the first and contribute his bit.
In addition, the former Zamora Fútbol Club player is fully aware of his qualities as a professional footballer and what he can do if he receives the opportunity to enter or start.
In the same way, in this photo you can see the first training he had with the azulgrana club, where I personally hope he can have many minutes in the oriental team.
Is a player like him needed? - Analysis
From my appreciation, I can analyze that yes a player of Rivero's capabilities is needed, simply, for his experience in the Venezuelan Professional Soccer, passing through teams like:
Mineros de Guayana.

Deportivo La Guaira.

Academia Puerto Cabello.

Others.
Sincerely, he arrives in a moment of urgency and uncertainty in the defensive line of the Guerreros del Guarapiche, since in the last matches the Maturín team has conceded innumerable goals, causing concern in the fans and lowering steps in the classification table. At the moment, they are in second place with 30 points.
---
https://twitter.com/Monagas_SC/status/1539355895682977793

Fuente
---
En este vídeo 31 segundos, presentan a Víctor Rivero, quien para mi va hacer una pieza esencial en el esquema táctico de Ferreira.
Y es que también, luego de la baja de Azmahar Ariano, la directiva del Monagas Sport Club tenia que buscar un refuerzo que cumpliera con estas características, ya que en oportunidades el conjunto Monaguense quedaban sin defensores naturales y tener que recurrir a otros elementos, tal es el caso de Esteban Martínez y el mismo Oscar González.
Anuncio importante
Luego del fallecimiento del presidente de Estudiantes de Mérida Fútbol Club, Christian Toni, queda suspendida la jornada 18 de la primera división de Venezuela, la fecha 12 de la segunda categoría de nuestro balompié Venezolano y Torneos Federados, como por ejemplo Liga FUTVE Junior.
In this video 31 seconds, they present Víctor Rivero, who for me will be an essential piece in Ferreira's tactical scheme.
And also, after the loss of Azmahar Ariano, the board of directors of Monagas Sport Club had to look for a reinforcement that met these characteristics, since in opportunities the Monagas team was left without natural defenders and had to resort to other elements, such is the case of Esteban Martinez and Oscar Gonzalez himself.
Important announcement
After the death of the president of Estudiantes de Mérida Fútbol Club, Christian Toni, the 18th day of the first division of Venezuela, the 12th day of the second category of our Venezuelan football and Federated Tournaments, such as Liga FUTVE Junior, are suspended.
---


---
---