When you're a QAnon supporter and...
Haven't trusted the plan for 2 seconds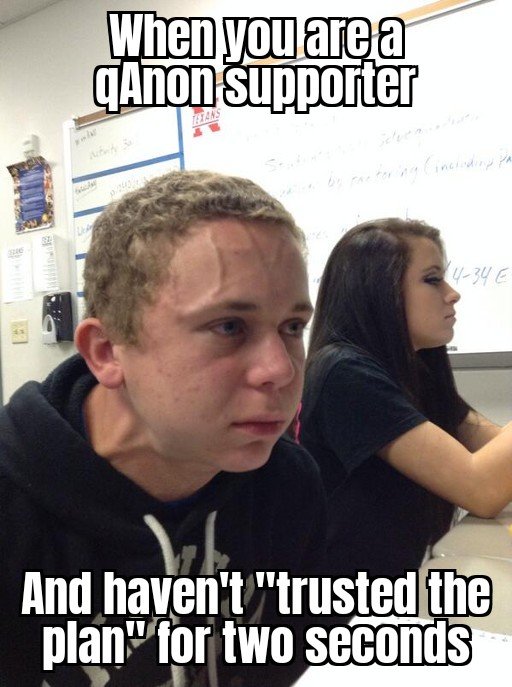 Be careful! You might have a brain aneurysm
I believe the Qanon movement was a PsyOp orchestrated by the feds. Think about it. This whole plan trusting thing could be used to make it's supporters complacent.
Qtards were waiting for JFK Jr. to descend from heaven meanwhile their country is being destroyed in a progressive fashion. Think we are probably past the demoralization phase by this point.
What's next???
---
---