Amazing Nature Contest: Thematic Challenge - #4/11/21. This post is ENTRY for this contest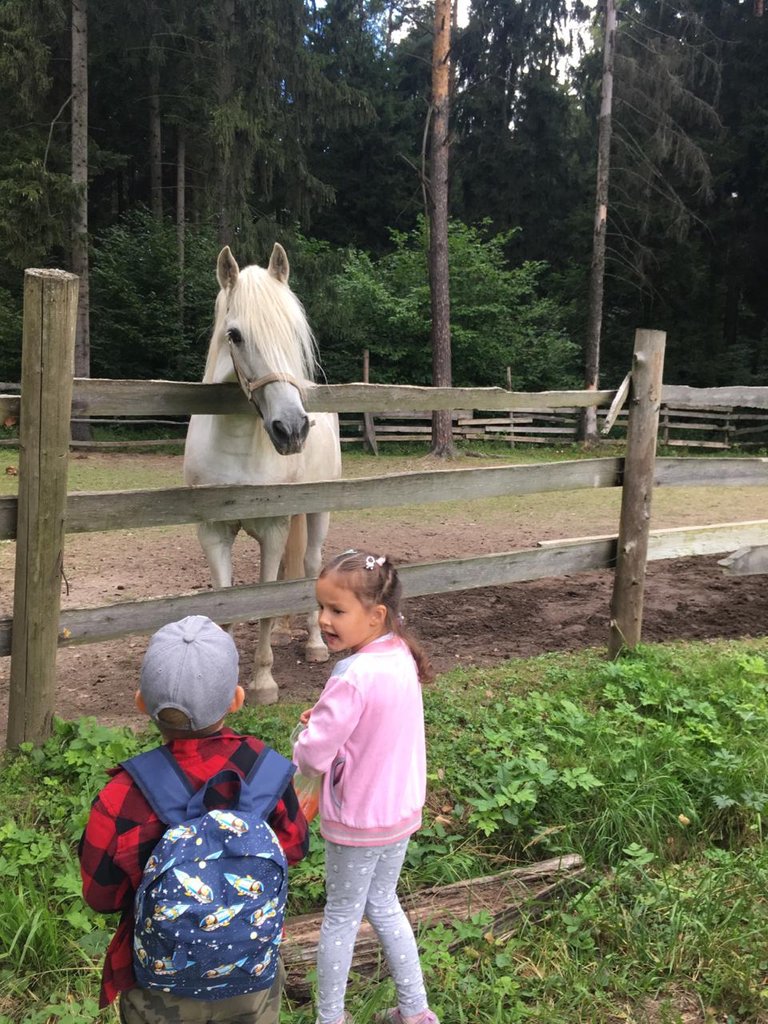 Somehow in the summer we are the whole family.
We visited a private farm where pets live.
Here the children (my grandchildren) met.
Here with this such a large and beautiful horse!
They liked each other.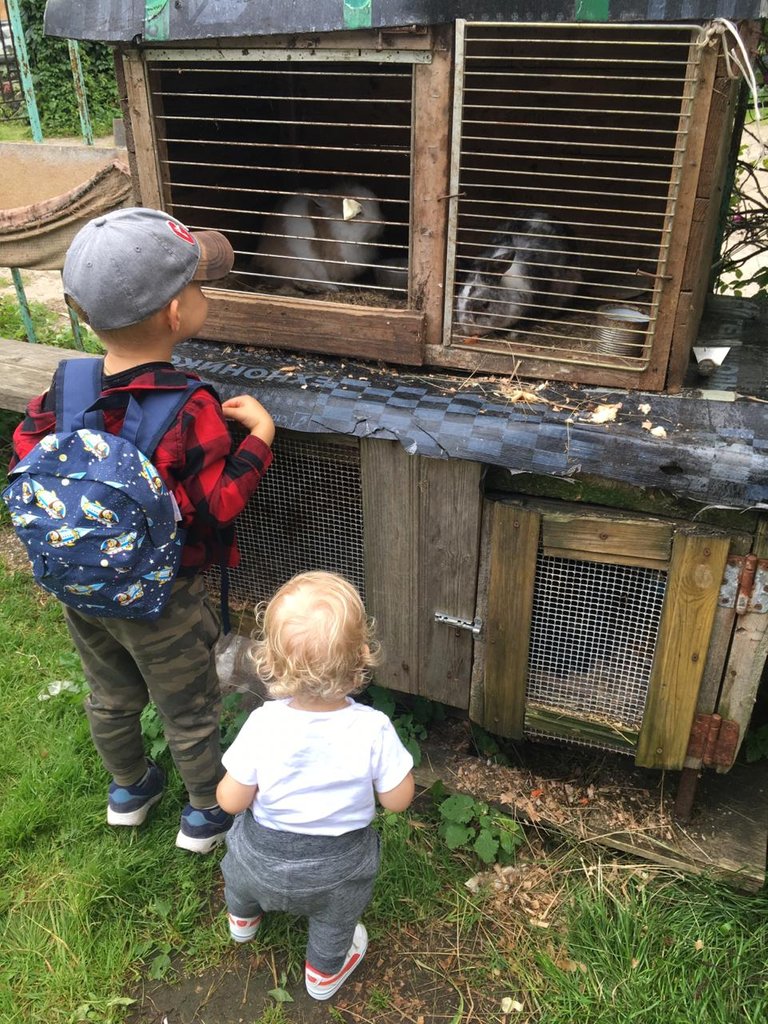 And then the acquaintance continued with the Rabbits.
The rabbits on the farm live in such houses (cages).
There are many Rabbits on the farm and you can feed them.
There, on the farm, they immediately sell ready-made feed.
The kids liked the Rabbits.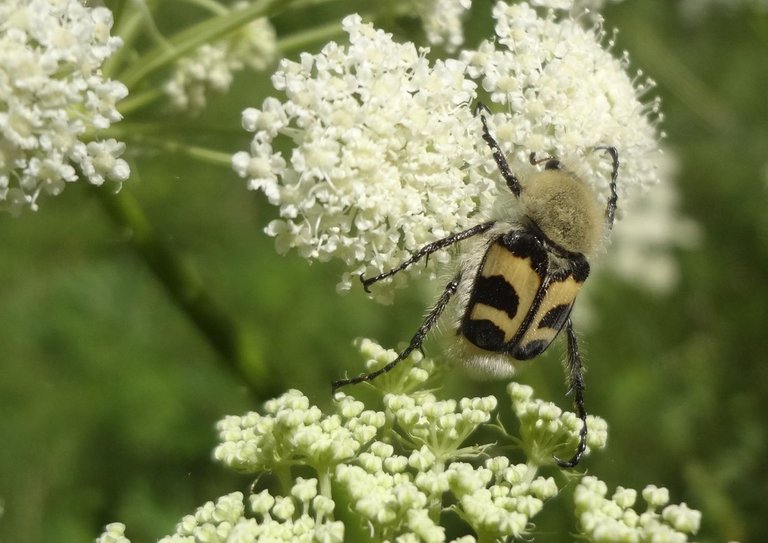 And in nature in the forest you can even find.
Here are these insects from the Zhukov detachment.
Beetles flew for nectar on the flowers of the Hogweed.
In a few minutes we saw a lot of beetles on the flowers.
Such is the beauty from the world of insects.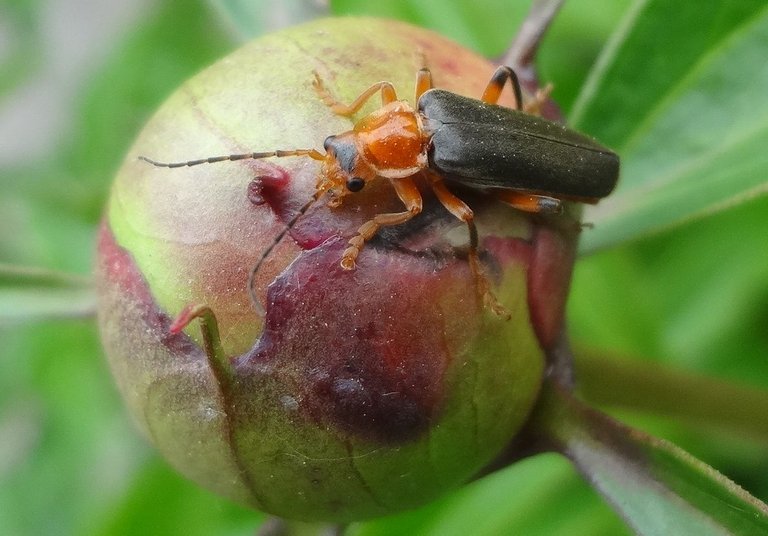 And in the month of May, you can also meet this Beetle.
Who loves the sweet nectar on the Peony flower.
Beetles arrive even when the bud has not yet blossomed.
But it already has this sweet nectar on it.
The world of macro and the world of insects.
It is also interesting to watch bees in summer.
Who arrive every day in the morning to drink water.
To our garden, where there is a barrel of water.
Apparently to them. Is water so necessary?
Here is a portrait of a bee, so to speak.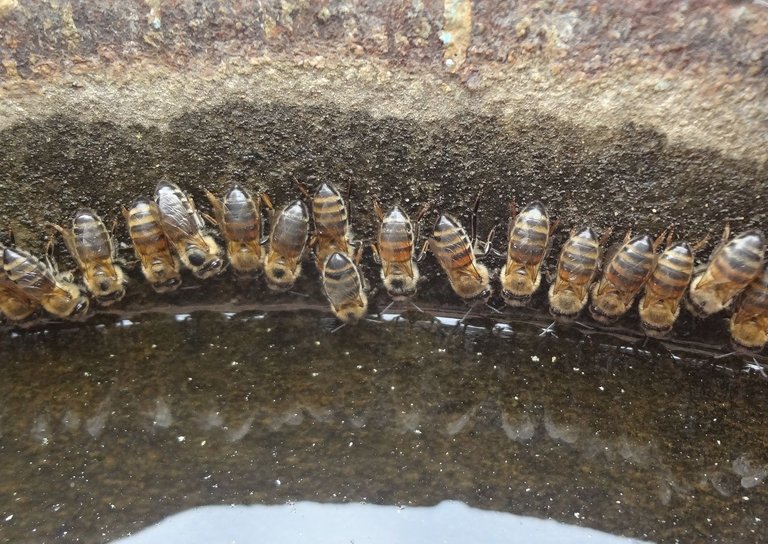 See how many bees always come to drink water.
Whole and long rows are lined up near the water.
Each bee then flies away immediately to the flower.
And then, apparently, flies into his hive?
Such is the life of bees.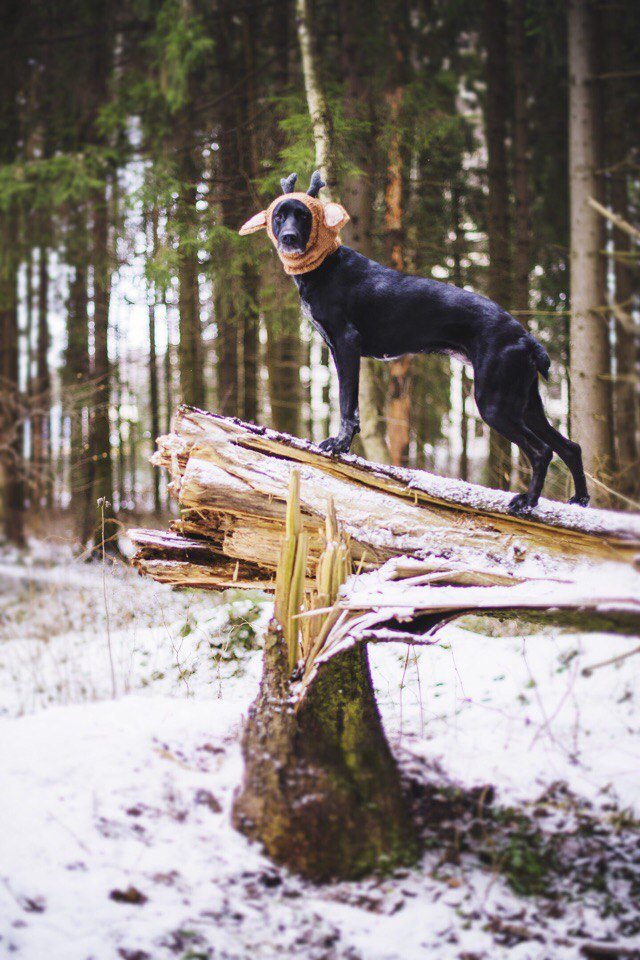 And this is a forest deer, apparently, right?
Or some unknown fantastic animal.
But as you can see, it lives in the forest.
We saw and photographed him.
To tell the whole world about this beast.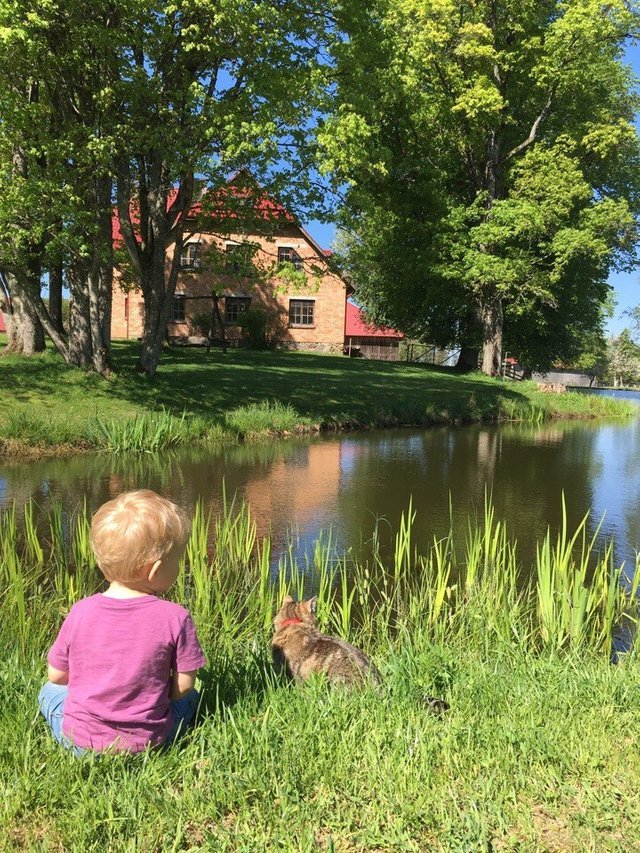 Another outlandish and wonderful beast lives on.
Lives in our village outside the city at the dacha.
Mice and cats are especially afraid of him.
This striped beast is probably a tiger?
But we all love him.

Amazing Nature Contest: Thematic Challenge - #4/11/21
ANIMALS AND INSECTS IN NATURE.
Hello everyone, my friends! My story is about what kind of animals we can meet in the forest or on a private farm, as well as some pets live in our house and in the village outside the city at the dacha. Of course, all this information contains more humor and a real joke. But all these animals live next to us and we see them every day. And for children (and my grandchildren) it is a great joy to communicate with animals and see how they live. This was my photo essay to tell about animals and insects and about the world in which they live.
ADDITIONAL INFORMATION:
-original photo;
-secondary publication;
-camera Sony 16.2.
(Translated via Google translator from Russian)
Photos posted by me are clickable.
They can be viewed in large size by clicking on the photo.
Photos were taken with the size of 2592 x 1944 pixels.
For insertion into a post on Ecency and Hive, the size is reduced to 1280 x 960 points..
Photo taken - Sony 16.2 - 3x Zoom, Vario-Tessar lens.

---
---