Amazing Nature Contest: Thematic Challenge - #3/10/21. My entry is an ENTRY in this competition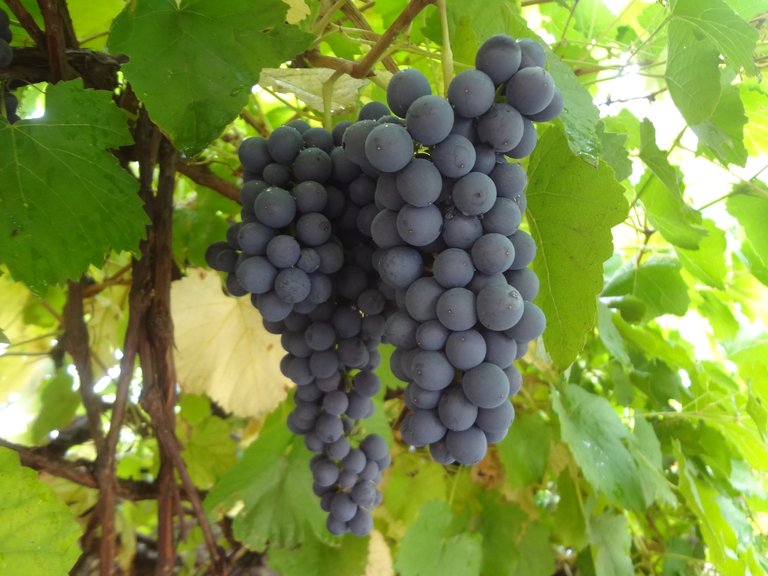 I have been growing grapes in my garden for a long time.
Basically two varieties - in Memory of Dobrovsky and Aleshenka.
These two grape varieties are black berries, very sweet.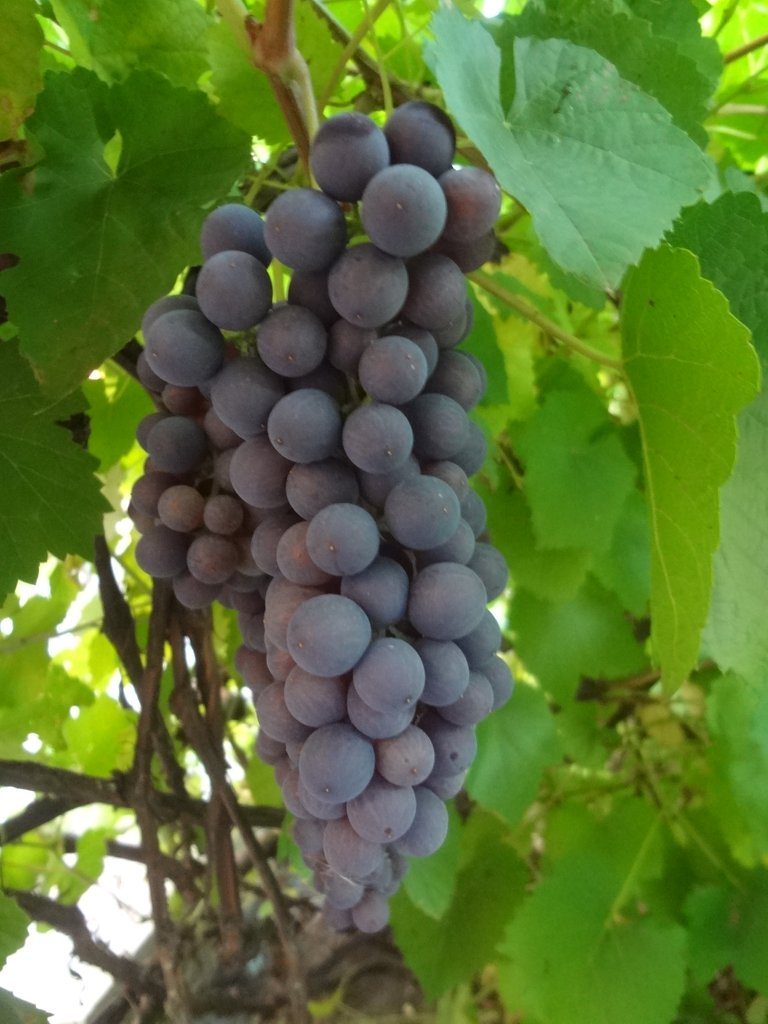 If you prune the vine in time, the brushes are large.
Each brush is available in weight from 800 to 1200 grams.
This grape variety produces a good harvest every year.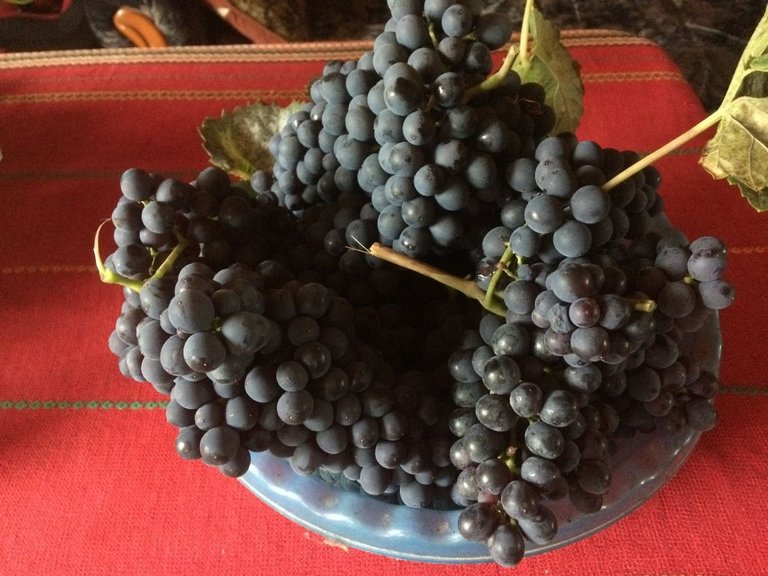 In our family, everyone loves these grapes more than others.
The grapes are tastier than the one brought from Central Asia.
And these grapes taste even sweeter than those varieties.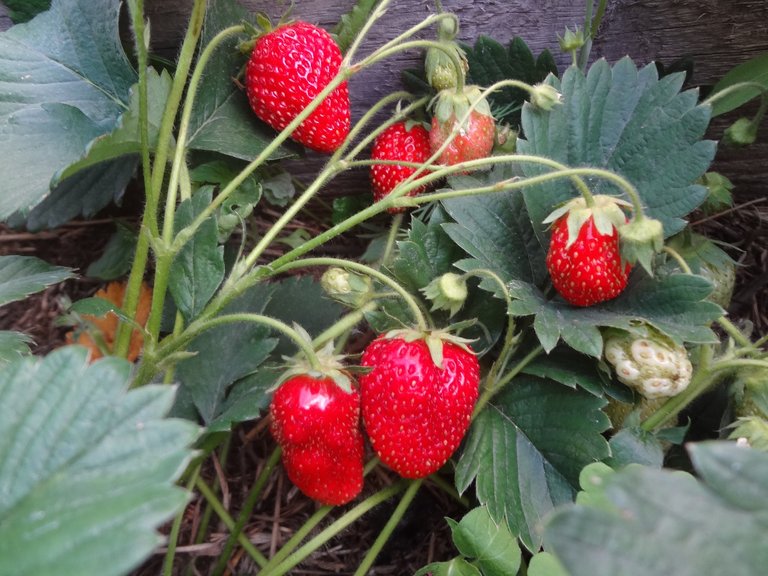 Strawberry or Victoria, as this berry is also popularly called.
The berries of this variety grow large and very sweet.
But they do not really like a lot of moisture, watering is moderate.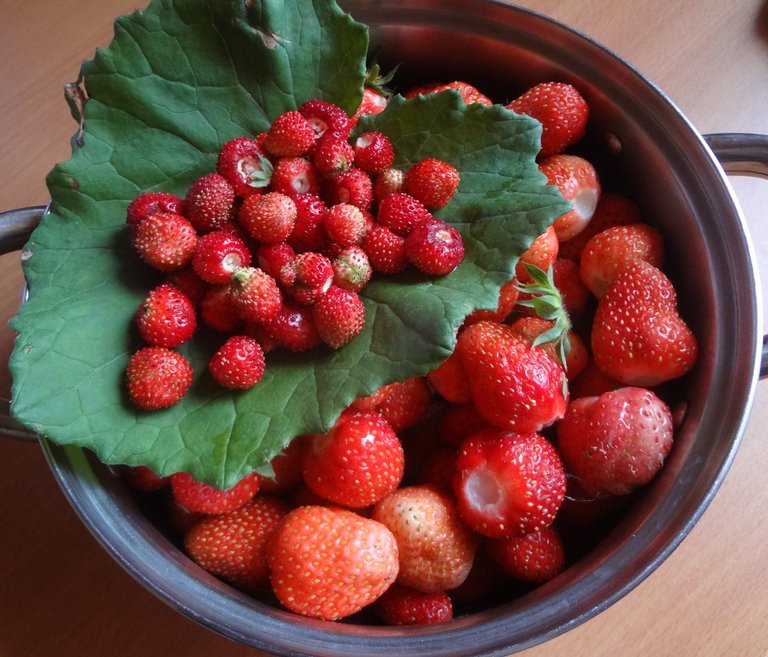 In the summer, starting from June, we collect a lot of berries.
Harvesting strawberries love a lot of sun on summer days.
All berries are eaten just like that or with milk (sour cream).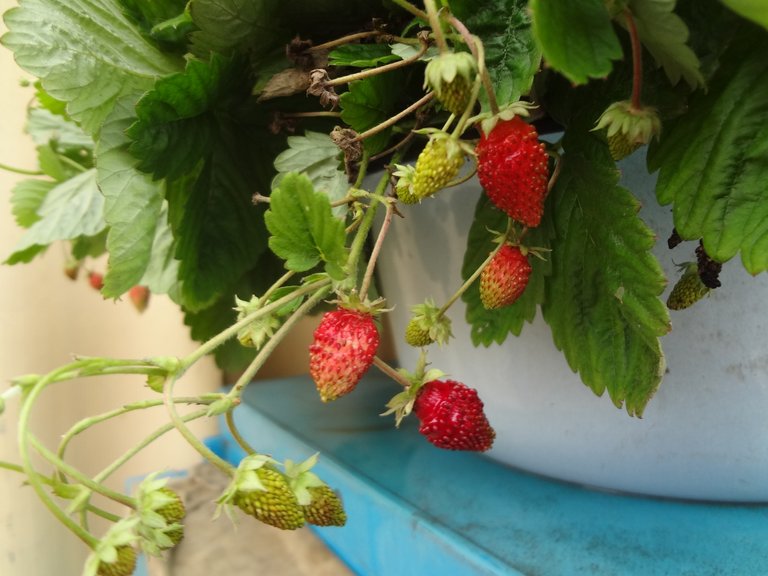 And also a wild berry - Strawberry - is still growing in our garden.
The berries were brought and planted in the garden for testing.
And the berries began to grow quickly and give a good harvest.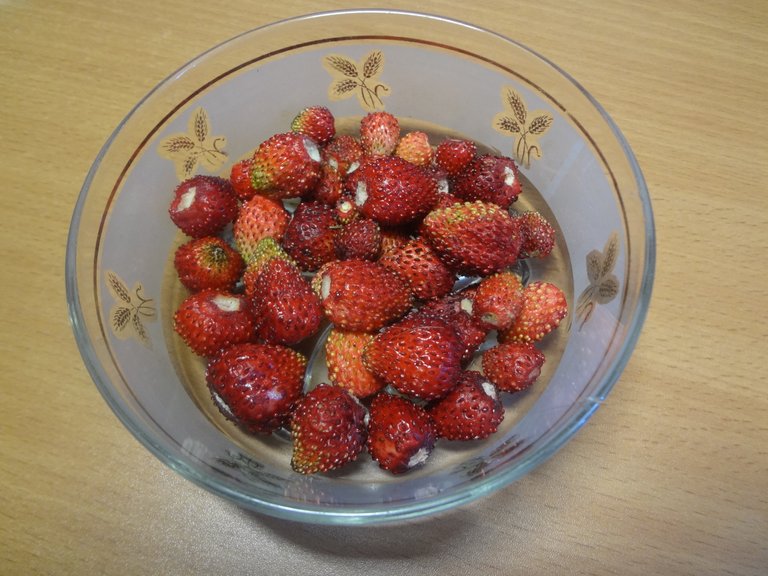 There is also a lot of this forest berry, but not like Victoria.
In our garden, this berry grows separately from the Strawberry.
But there are enough berries for everyone, especially for children.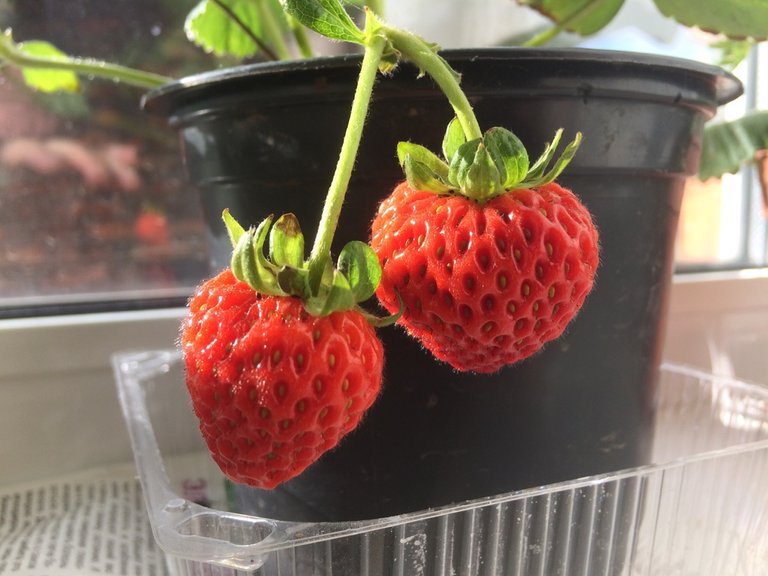 I tried to grow berries in the winter on the window in the house.
And here, as an example, in the photo - the berry gave uolzhay.
Although I tried to do this for the first time at home.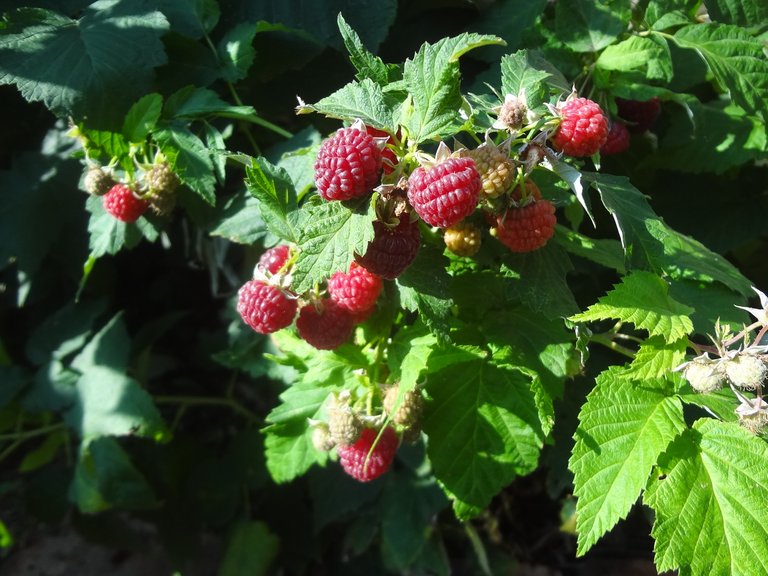 Raspberry also grows very well in our garden in summer.
In a village outside the city, where we all love to come.
Raspberries have a very good harvest every year - it pleases.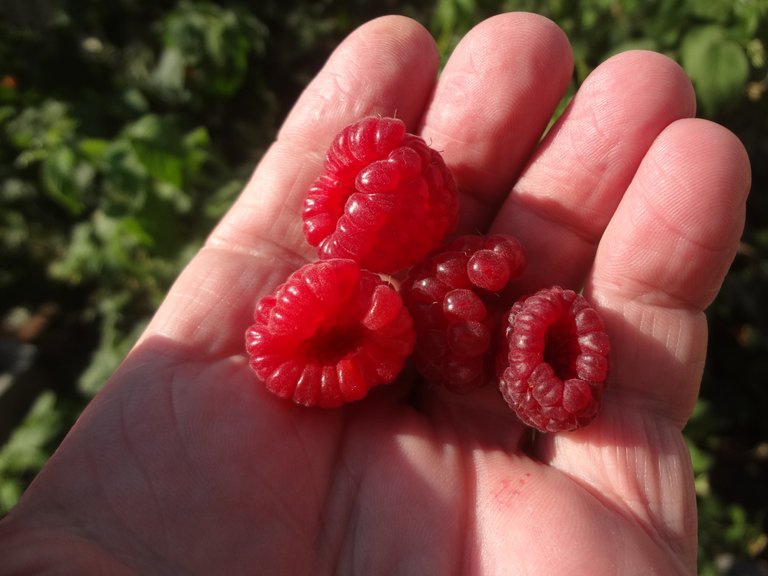 But raspberries are very fond of being well watered with water.
Moreover, every day, preferably in the evening (or in the morning).
Then we pick a lot of berries on the bushes every other day.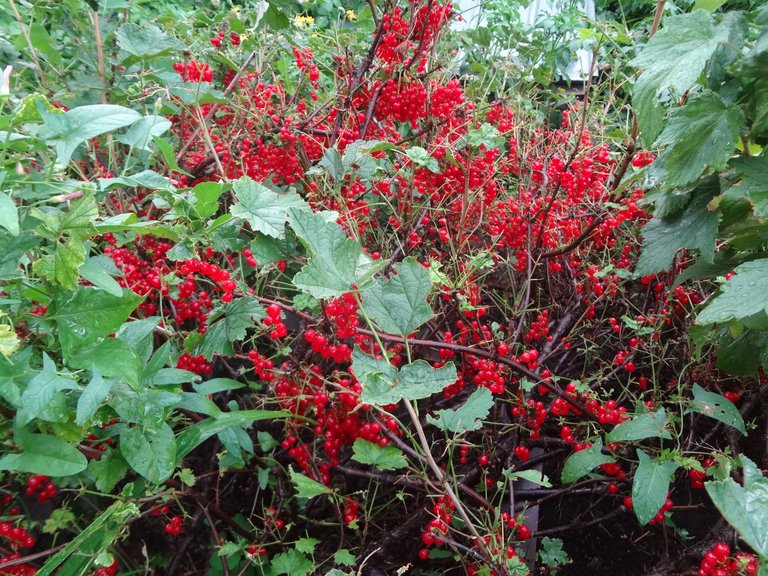 Red Currant is, in general, a separate topic for the garden.
We all love this berry, we have three bushes in the garden.
The bushes are very large, but I prune them every year.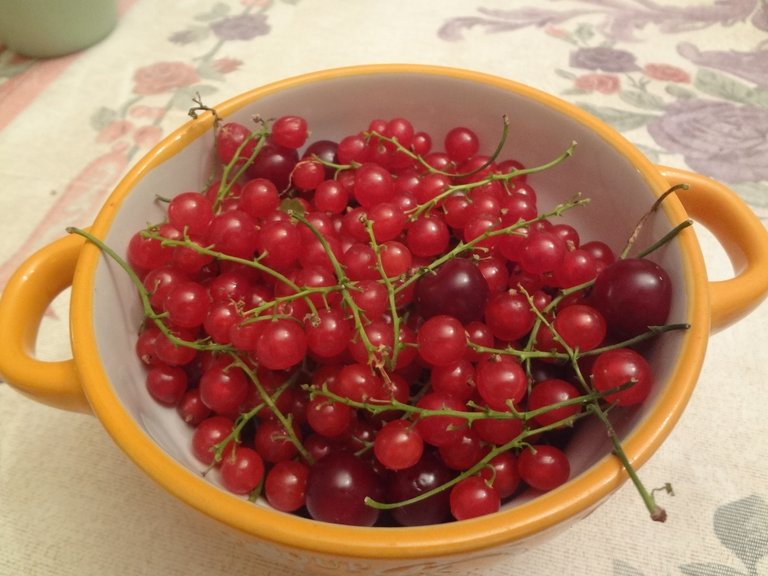 The berries of the Red Currant are large and slightly sour.
Although there is also enough sweetness in this berry.
From Red Currant, we make more jelly for the winter.
Amazing Nature Contest: Thematic Challenge - #3/10/21

BERRIES IN MY GARDEN IN SUMMER
As we can see from the photographs, a lot of berries are born in my garden in the summer and they are different. But most of all we are pleased with the harvest, of course, strawberries and grapes, red and black currants and raspberries. In addition, we also have cherries and gooseberries in our garden. This I list only those berries that we eat in the summer almost every day. When children and grandchildren arrive, very quickly the beds and bushes in the garden become empty. But this makes us happy, because in a week there will be many berries again, which ripen quickly in the sun in summer. From berry bushes, very often we transplant (seedlings) to another place (cuttings, or sprouts and roots) in order to rejuvenate the bushes for new harvests. It takes a lot of time, but nature requires it, otherwise all plants (berries - grapes, raspberries, currants, vietoria, strawberries) will cease to bear fruit over time and will gradually die. As for the rest, as can be seen from the photographs, there are a lot of berries in the garden, there is something to show, and also to eat. All these photos represent our amazing nature in the Southern Urals in Russia, where many berries can also grow and bear fruit, despite the fact that we have very cold winters. This was my photo reportage.
ADDITIONAL INFORMATION:
-original photo;
-first publication;
-camera Sony 16.2.
(Translated via Google translator from Russian)
Photos posted by me are clickable.
They can be viewed in large size by clicking on the photo.
Photos were taken with the size of 2592 x 1944 pixels.
For insertion into a post on Ecency and Hive, the size is reduced to 1280 x 960 points..
Photo taken - Sony 16.2 - 3x Zoom, Vario-Tessar lens.

---
---