Shadow Hunters/SMASh Contest Round 190. Entry for the Shadow Contest/SMASh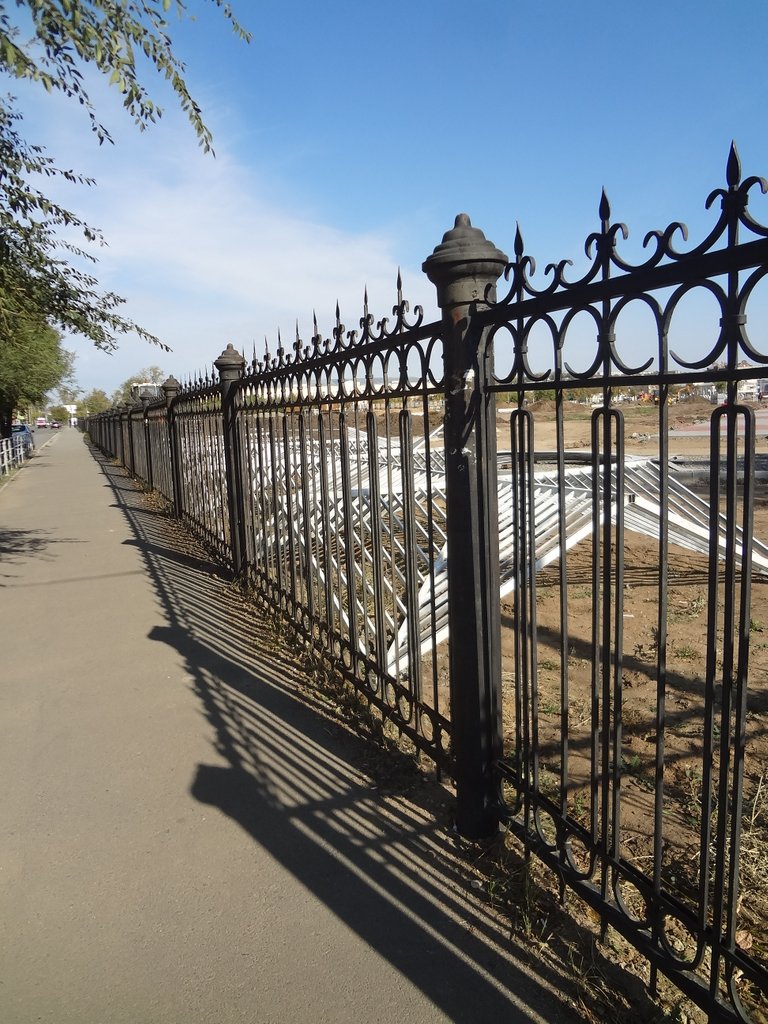 Forged fences always leave beautiful shadows.
And there are always a lot of these fences on the streets of the city.
You just need to choose the right stream of light.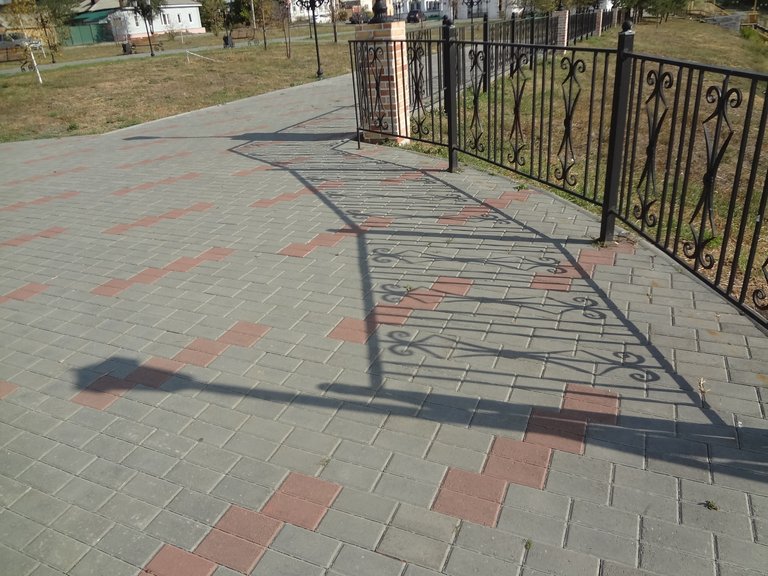 As a continuation of the theme - again forged fences.
It is from such fences that interesting shadows.
And for a photographer, this is a good find.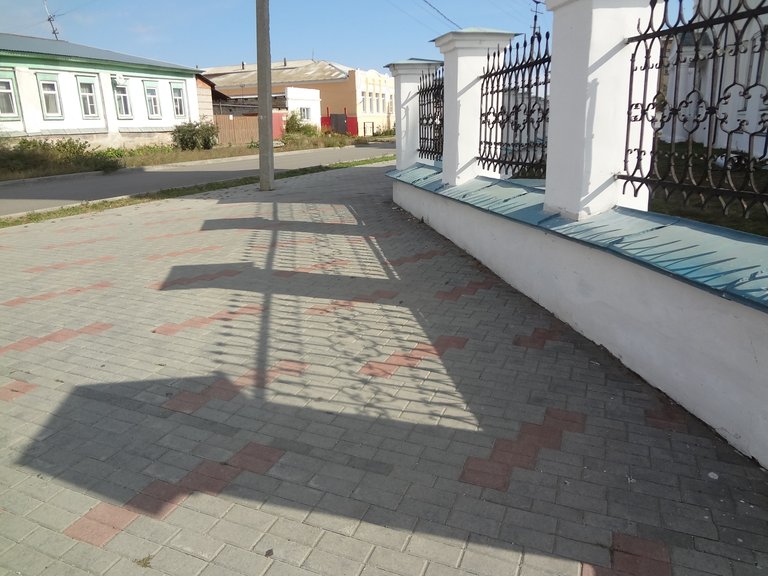 In this photo, two bases are connected at once.
Monument and simple forged lattice.
Therefore, the shadow is very interesting here.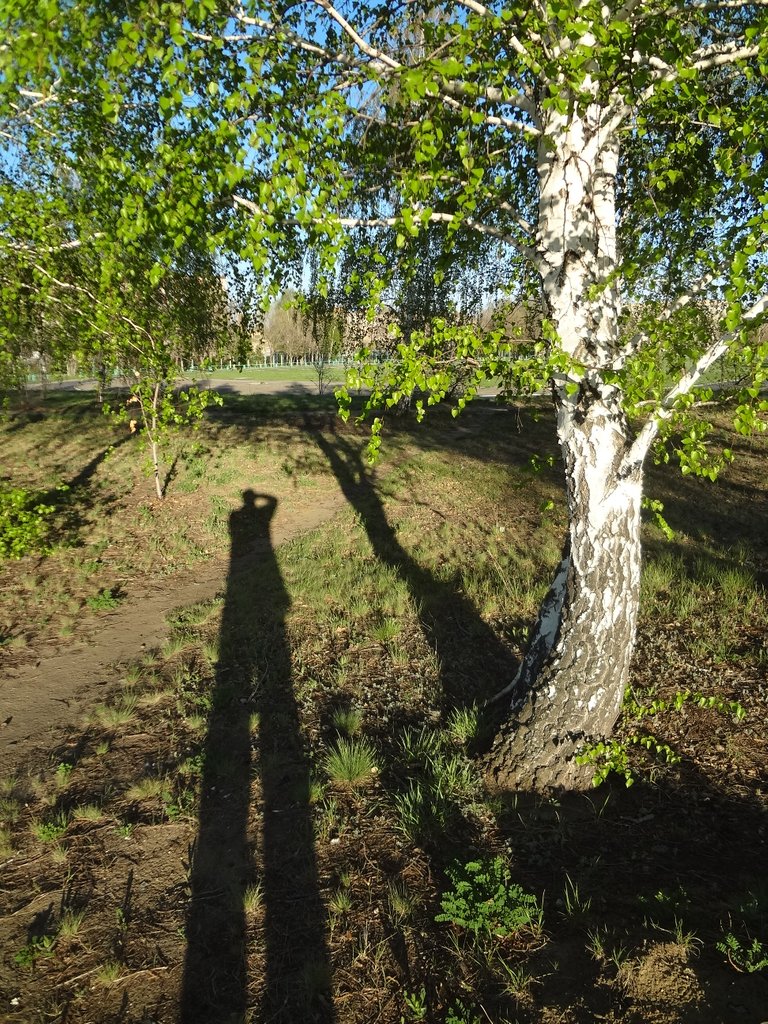 You can also show yourself in the photo.
How the photographer is at work.
It is just as beautiful and interesting for the viewer.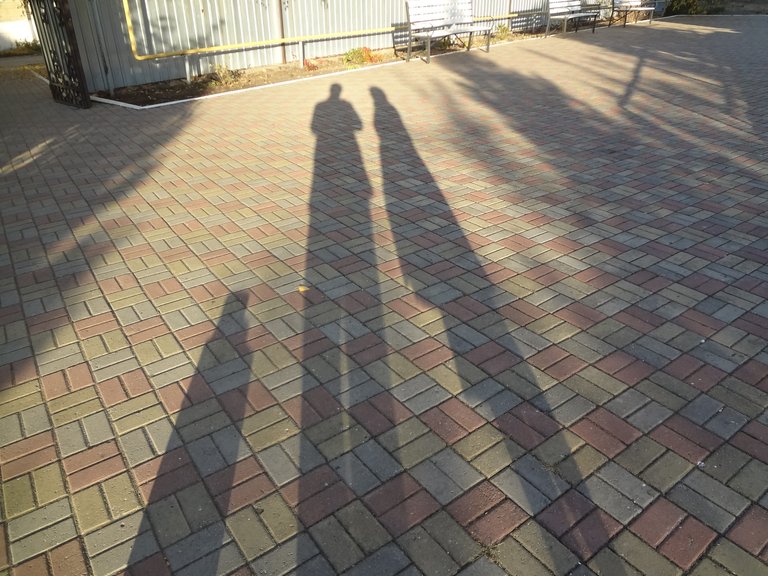 Early in the morning and these long shadows.
All from the fact that the sun is still on the horizon.
But, as a variant of such shadows, it is beautiful.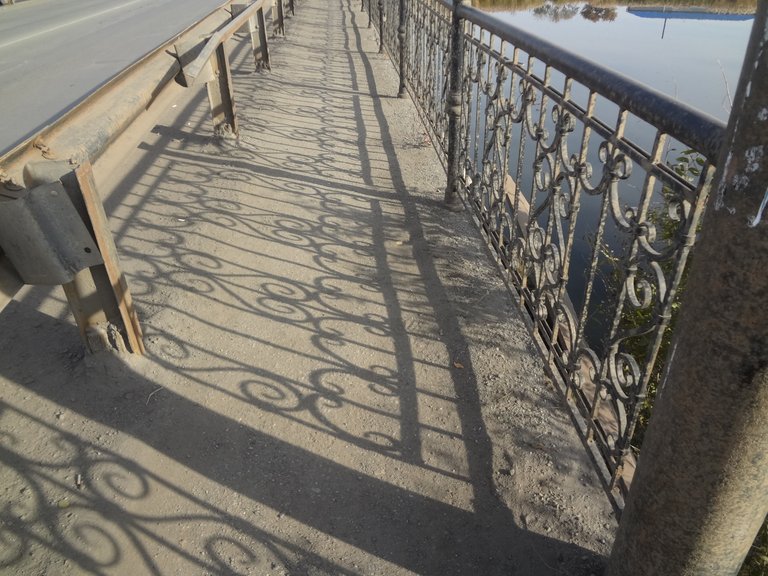 Crossing the bridge over the river - shadows again.
That can be seen here all day.
Shadows are on the left, then on the right, when sunrise or sunset.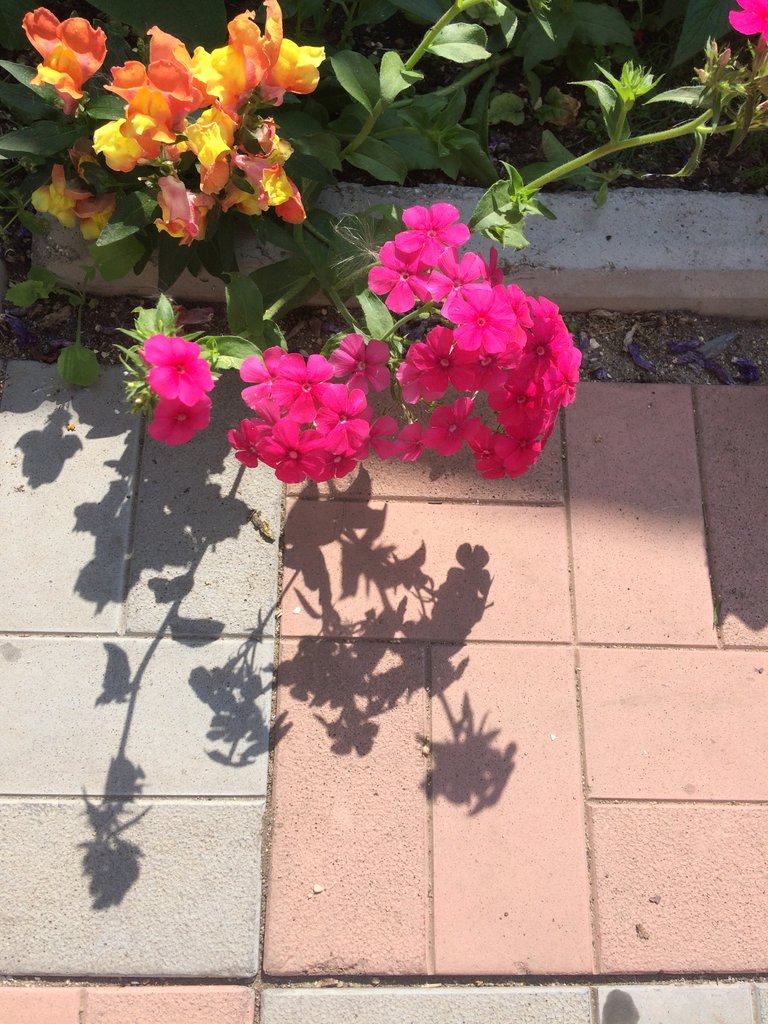 As one option to show shadows.
Which can even appear from flowers.
And there are many such flower beds in the city.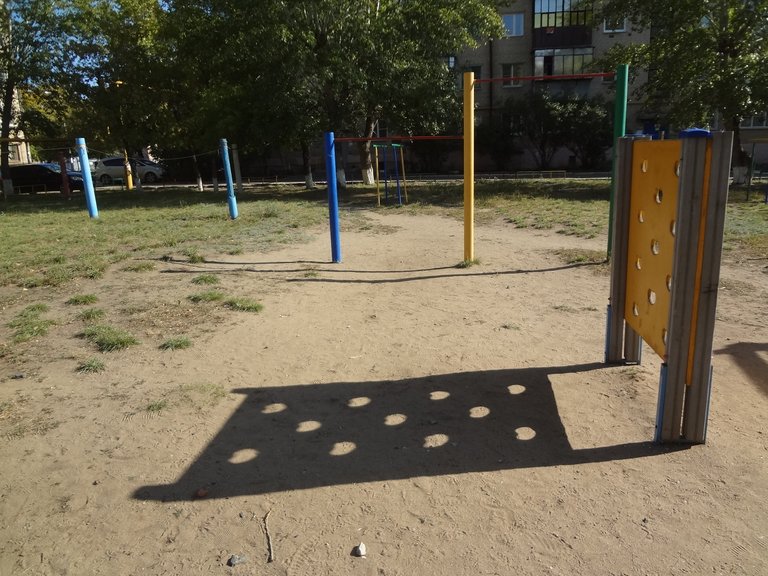 There is such a shadow on the playground.
From a projectile through which children climb.
The shadow is simple, but so vivid for example.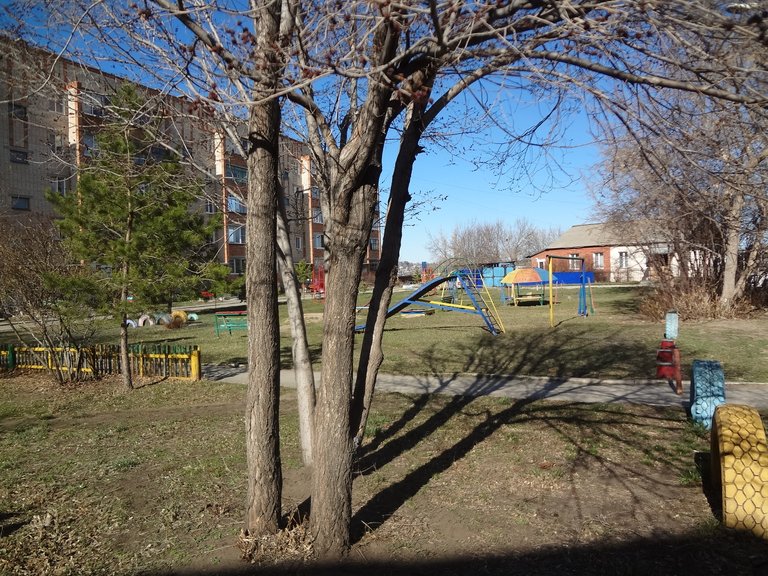 Shadow on the city street from a large tree.
In one of the courtyards in multi-storey buildings.
There are a lot of such shadows in any city.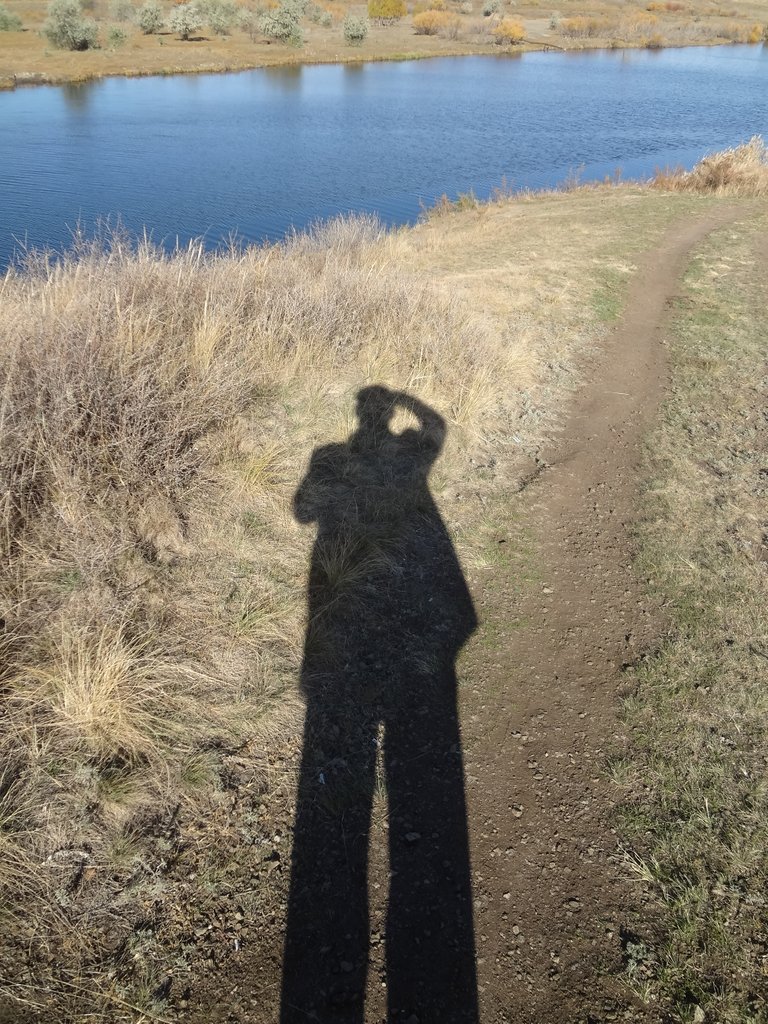 And in this photo again, a photographer in nature.
I went out of town to work near the river.
Such a bright, sunny, beautiful autumn day.

Shadow Hunters/SMASh Contest Round 190
SHADOWS THAT'S ALWAYS WITH US EVERYWHERE.
Shadows that are always with us everywhere, wherever we go in the city or wherever we are, including nature - they are always somewhere near us - we just need to look around and we will immediately see them. And today I have a photo report more about the shadows that are with us in the city where we live, walk the streets and see these shadows every day. You can meet them on the streets of the city, where they are clearly visible. Or there are always shadows in city parks and squares, where people like to walk. And also very often shadows appear in the city from architectural complexes and buildings, houses and even fences that seem to protect these buildings and houses. When you, as a photographer, walk the city streets a lot, you will definitely find some interesting options for shadows. And sometimes there is no need to look for them, as soon as the sun illuminates the city with its rays in the morning, then the shadows immediately appear in front of us. So - take your camera and go take pictures, catch this moment so that it remains in your photo. But here it is also important to find more interesting options for shadows, so that it is interesting for the viewer to see what shadows exist and how can they be seen? So, for the photographer, as a master and artist, there are certain tasks in his work - to make the composition in his photograph more beautiful and to show this beauty to everyone. This was my photo reportage today about the shadows that, like us, live in the city.
ADDITIONAL INFORMATION:
-original photo;
-first publication;
-camera Sony 16.2.
(Translated via Google translator from Russian)
Photos posted by me are clickable.
They can be viewed in large size by clicking on the photo.
Photos were taken with the size of 2592 x 1944 pixels.
For insertion into a post on Ecency and Hive, the size is reduced to 1280 x 960 points..
Photo taken - Sony 16.2 - 3x Zoom, Vario-Tessar lens.

---
---