Let's talk about the Phantom limb
A couple of days ago I talked about what is the limbic system, a topic that for me arose from a video I saw, also made reference to a very particular situation that arises in people who for various situations lose a limb (arm or leg) and are left with the feeling that it is still there, this is known as phantom limb.
It is something very particular, which implies the fact that the brain does not end up recognizing the absence and may even feel pain or pressure among other things. It is a situation that is usually not very pleasant for people who suffer from it, and it has an anatomical and physiological explanation.
If you want to know more about why this particular situation is generated, I invite you to read on, what I have to tell you will surely interest you.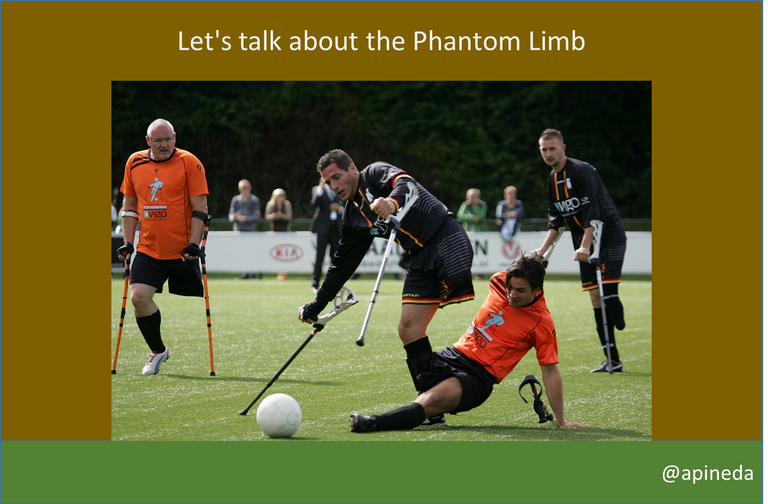 Pixabay/ Author: ErikSmit
Before continuing, and by way of review, let us recall how the nervous system works in terms of nerve impulse transmission, always considering that the neuron is the cell that makes up the nervous system, and that it has a particular structure that makes this function of transmission viable.
The nervous system is responsible for the perception of tactile sensation, such as pain or pressure. When sensory receptors in the skin are activated, they send signals through peripheral nerves to the central nervous system, which includes the brain and spinal cord. In the brain, these signals are processed and perceived as tactile sensations, such as pain or pressure.
Thus, when we touch something, or something touches us and generates pain or a thermal sensation, specific receptors are activated and immediately send the information to the brain, which processes it, generates the sensation and then produces a response. This is the normal way, and it is what usually happens in people who have our limbs intact.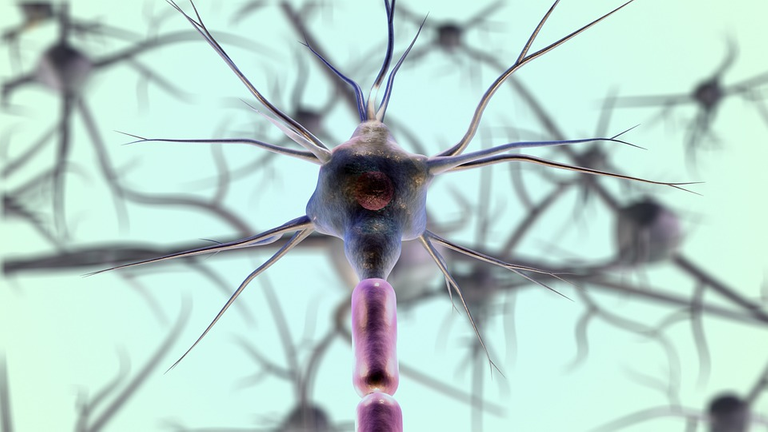 Pixabay/ Author: IMGMIDI
But what happens in people who have been amputated by accident, infection or other reason? Why are they able to continue to feel? or at least that is what it seems.
In the case of a phantom limb, the nervous system continues to send signals from the amputated limb to the brain, causing sensations of pain or pressure in that area. This may be because the brain is still receiving signals from the amputated limb's sensory receptors and has not learned to ignore them or because the brain has misinterpreted the signal and continues to process as if the limb were there.
---
Of course, not for all people the sensation is the same but it does tend to be frequent. The phantom limb sensation is quite common among people who have had an amputation, although the frequency and severity varies. According to some estimates, between 60% and 80% of amputees experience some form of phantom limb sensation. However, this sensation is not always painful or debilitating, and in some cases can be quite mild.
The severity of phantom limb sensations can depend on several factors, such as the level of the amputation, the age of the person at the time of the amputation, and the presence of other health conditions. For example, people who have an amputation due to a spinal cord injury or stroke are more likely to experience severe phantom limb sensations.
---
In general it can be said that it is not a serious clinical situation, however it is necessary to be able to orient patients who have to live with the absence of a limb that this can happen, and that they should not be frightened or distressed if they experience any sensation.
Even so, it is good to know the treatment alternatives that exist for this type of case, among which we can find the following:
Physical therapy: Physical therapy can help reduce the pain and sensation of pressure on the phantom limb through specific exercises and massage techniques. Therapy can also help improve mobility and strength in the remaining limbs.
Prosthetics and assistive devices: A prosthesis can help people regain mobility and independence. Assistive devices, such as orthotics, can help reduce pain and improve function in the remaining limbs.

Medication: Painkillers, antidepressants and anticonvulsants may help reduce pain and the feeling of pressure in the phantom limb. It is important to consult with a physician to find the appropriate treatment.

Cognitive behavioral therapy: Cognitive behavioral therapy is a form of therapy that helps people change their thoughts and behaviors to better manage pain and the feeling of pressure.

Transcutaneous electrical stimulation (TENS) and transcranial magnetic stimulation (TMS) are techniques that have been used to treat phantom limb pain.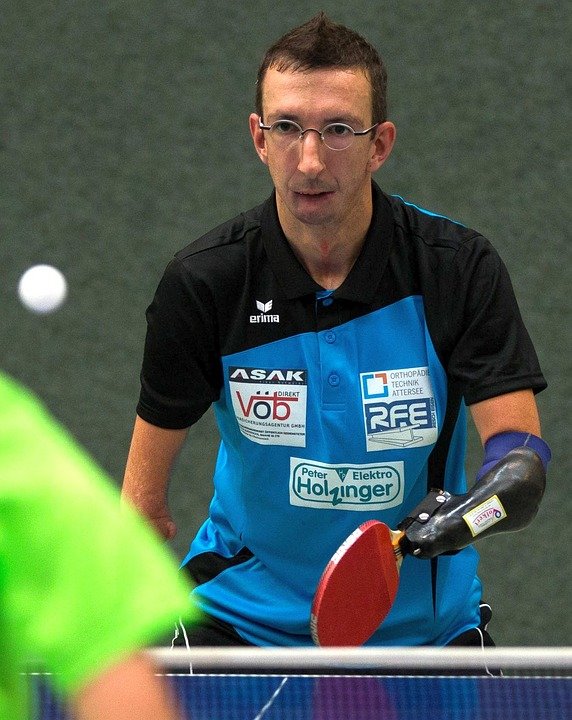 Pixabay/ Author:
We could say that a person with an amputation can lead a practically normal life, we currently have a great development in the technological area of what corresponds to robotic prostheses, for example, and I know that it will not be something for the near future, nor will it be within everyone's reach due to the high costs, but at least it is a sign of hope.
But it is always important to contemplate all the options, besides the treatment always, as in most of the diseases or conditions like this one, must be individualized.
---
With nothing more to add for now, I bid you farewell. I hope that by the time you finish reading this publication you have a sense of what this particular clinical situation means, and that if you ever talk to someone who has gone through the ordeal of losing a limb, you know that this could be happening to him or her. If you have anything to add I invite you to leave it in the comments and we can all benefit from it.
---

---
---