A walk to free the mind in the center of the city. By @apolo1

Hello dear friends of Wednesday Walk .
Best regards
I am pleased to be with you again this week bringing you some of my memories and walks. Today Wednesday I want to show you a little of my walk today through some of the streets of the center of my city of Barquisimeto in Venezuela.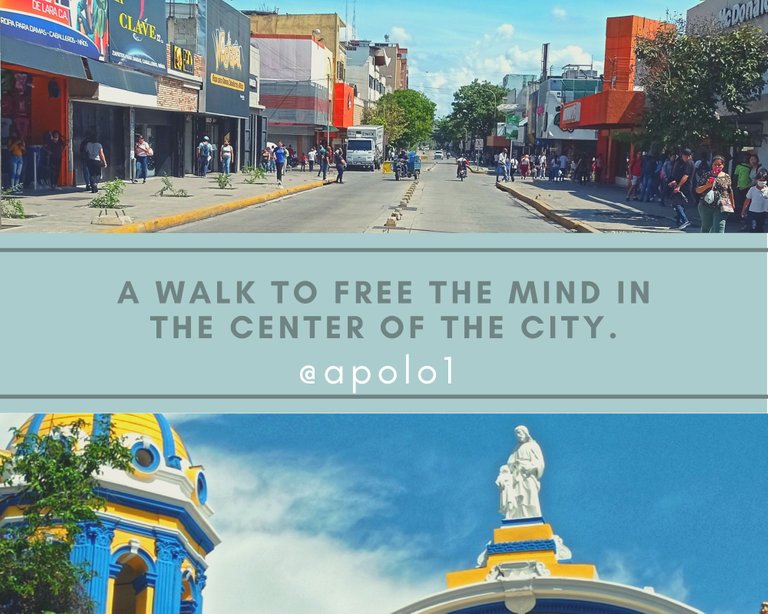 Poster of my authorship made with canva.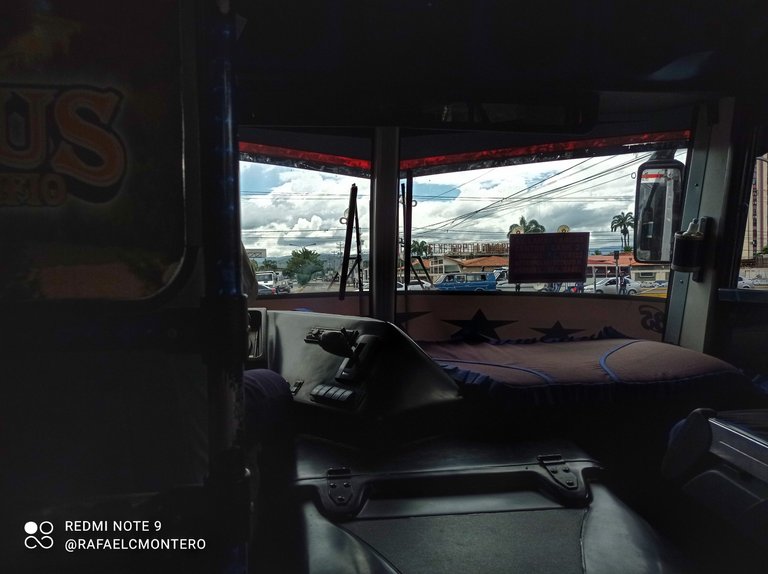 Since a few weeks ago I have been practically without leaving home, because I am very stressed since I am practically unemployed, lately my work and financial affairs have not been the most prosperous to say the least. Yesterday was my 31st birthday and the truth is that yesterday was a day where I enjoyed a lot with all my beautiful family, yesterday I also took a short walk with my mom which did me a lot of good, it de-stressed me a lot.
Today I needed the same thing, to walk, to distract my mind and forget a little of the stress due to the absence of work issues. So I took a bus from near my house to downtown. When I got there I started walking along 19th street and 33rd.
As I was walking around I remembered that a few meters away they sell a very good quality coffee, so I went straight to the place to buy some coffee to take home.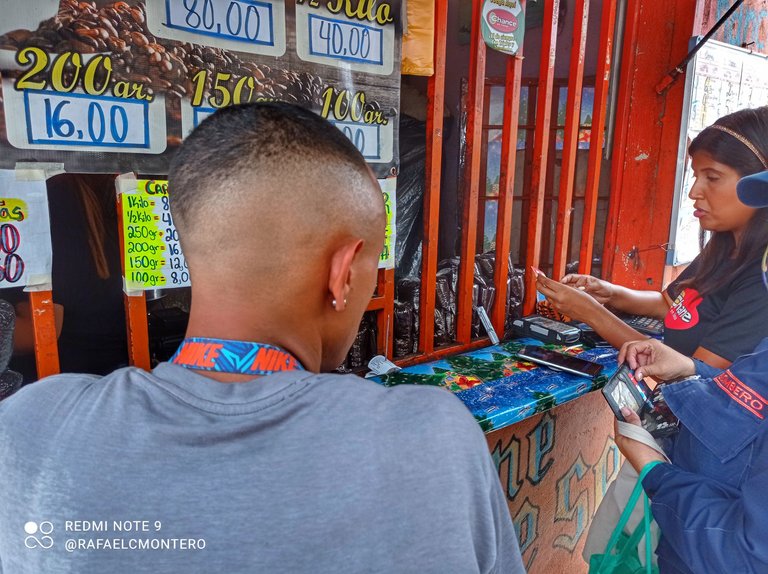 Meters before arriving at the place, the street was totally impregnated with the exquisite aroma of coffee, its active aroma, some of my senses, which were bewitched by the smell coming from the mills. I made my respective line and ordered the amount of 200 GR of coffee which cost me 18 bolivars, which represents approximately 5.3 (Hive).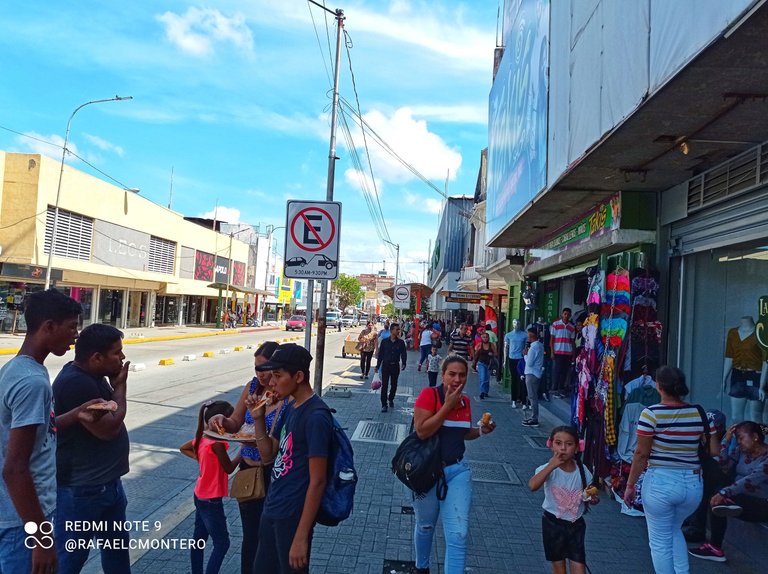 After paying I continued my walk to a nearby shopping mall, but while I was walking the smell of that bag was magical, at that moment those words of Helen of Troy came to my mind when she described coffee as "A drink capable of stealing the sorrow and banish all painful memories " Already in ancient Greece it was well known that coffee contained properties that vitalized the soul.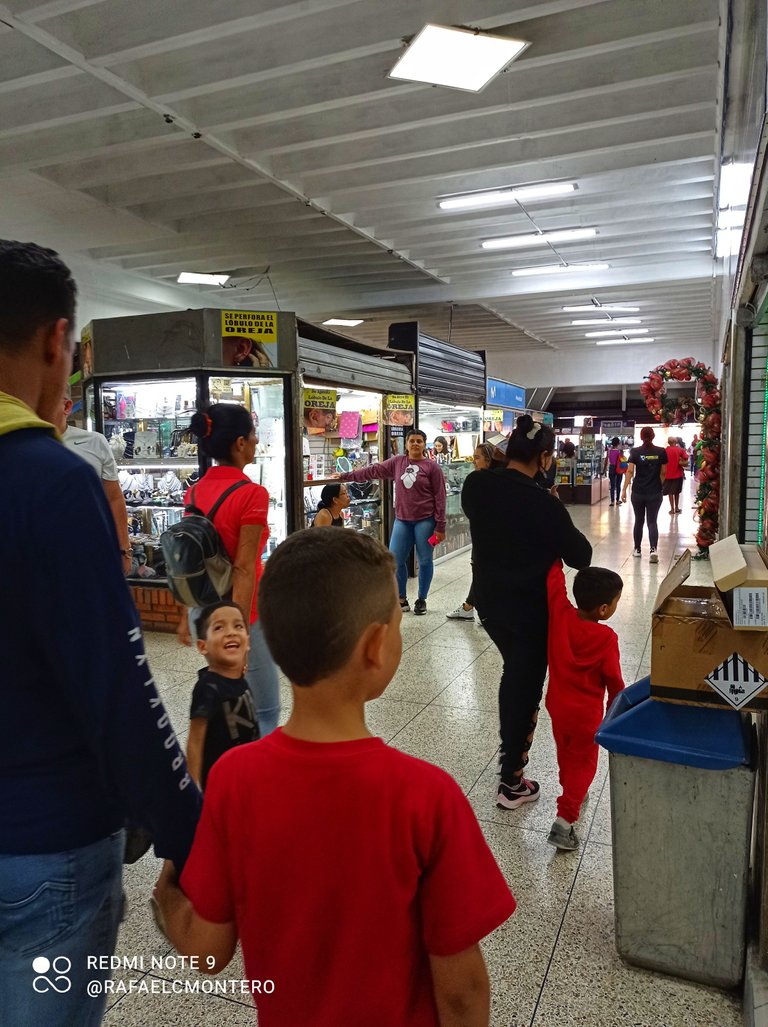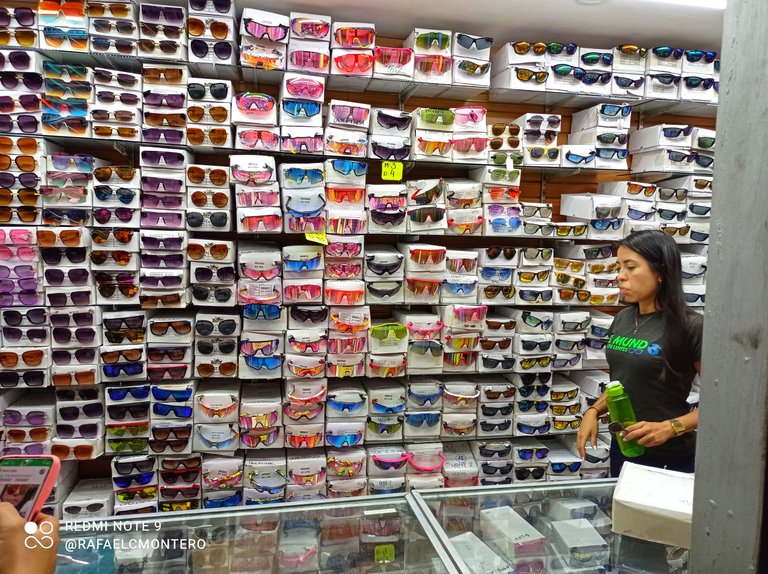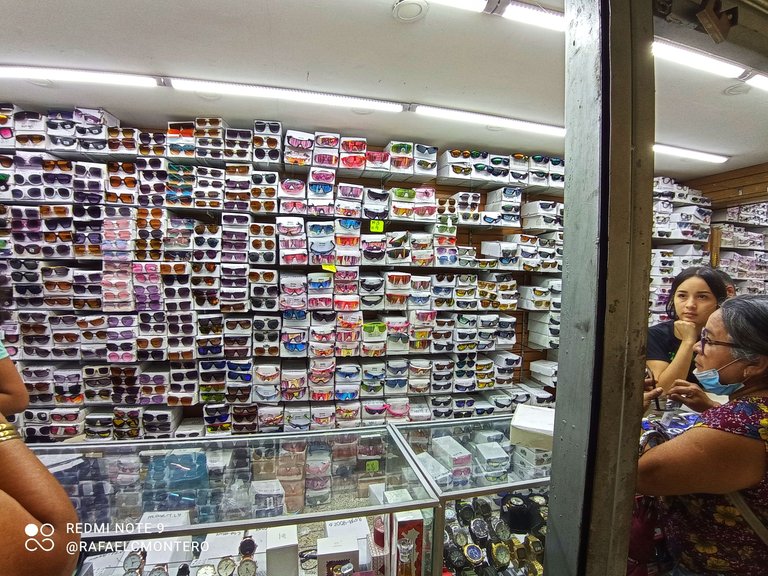 When I arrived at the mall I passed by an eyeglasses store, I asked for corrective lenses, but there were only sunglasses, so I went to another mall.
As I left the mall I saw with admiration the remodeling that was being done to an old catholic church in the city. One of the oldest, by the way, the new shades of colors gave it a more cheerful image but still maintaining its colonial image.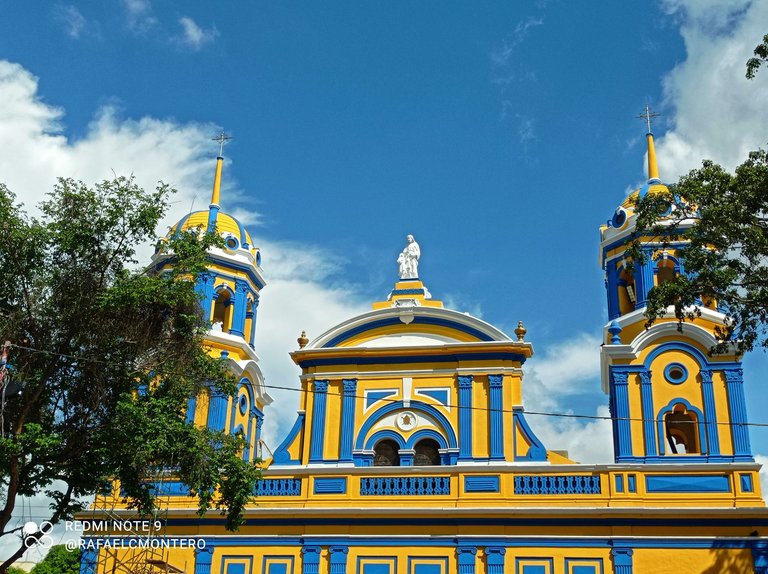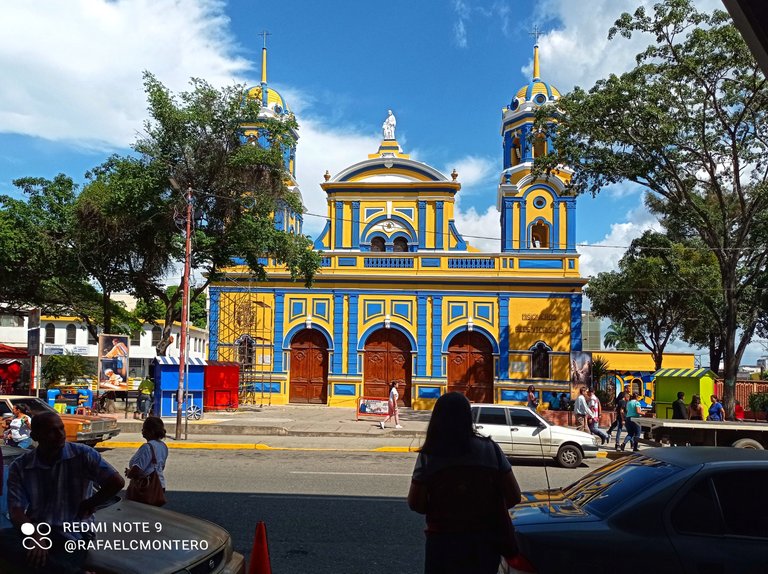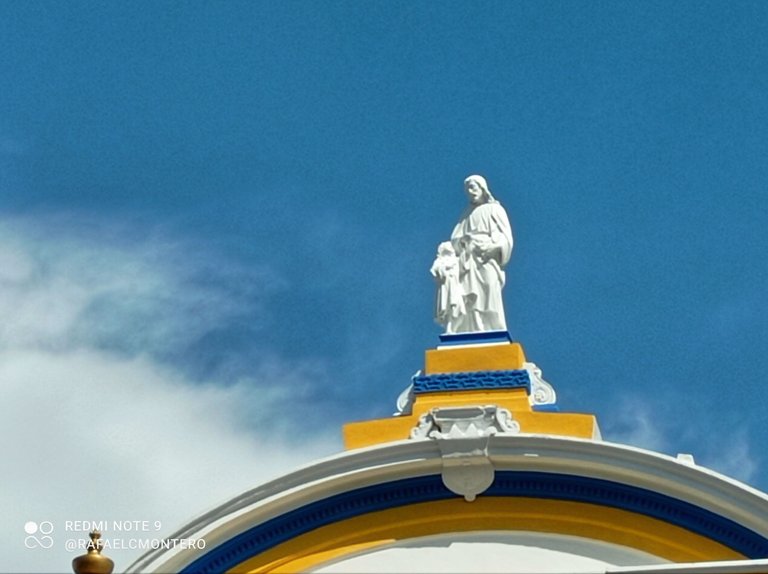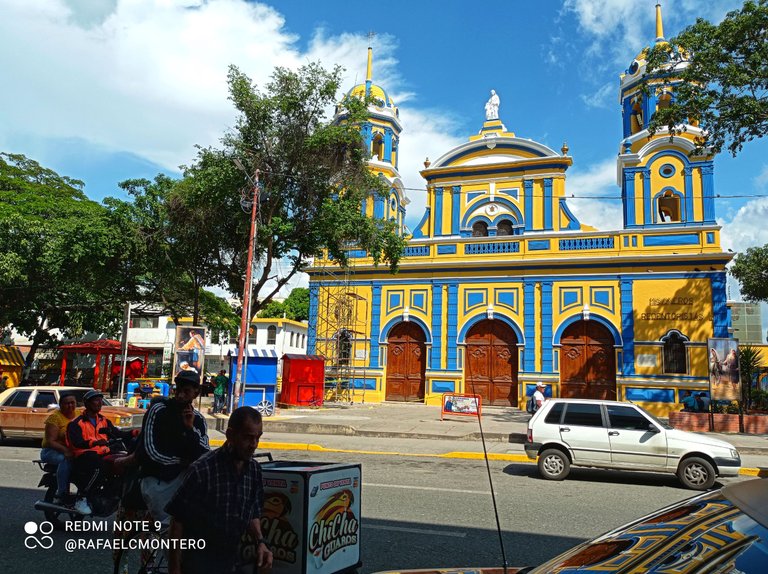 After walking around a few times asking for the glasses I gave up, since I couldn't find the number I needed, so I headed back home.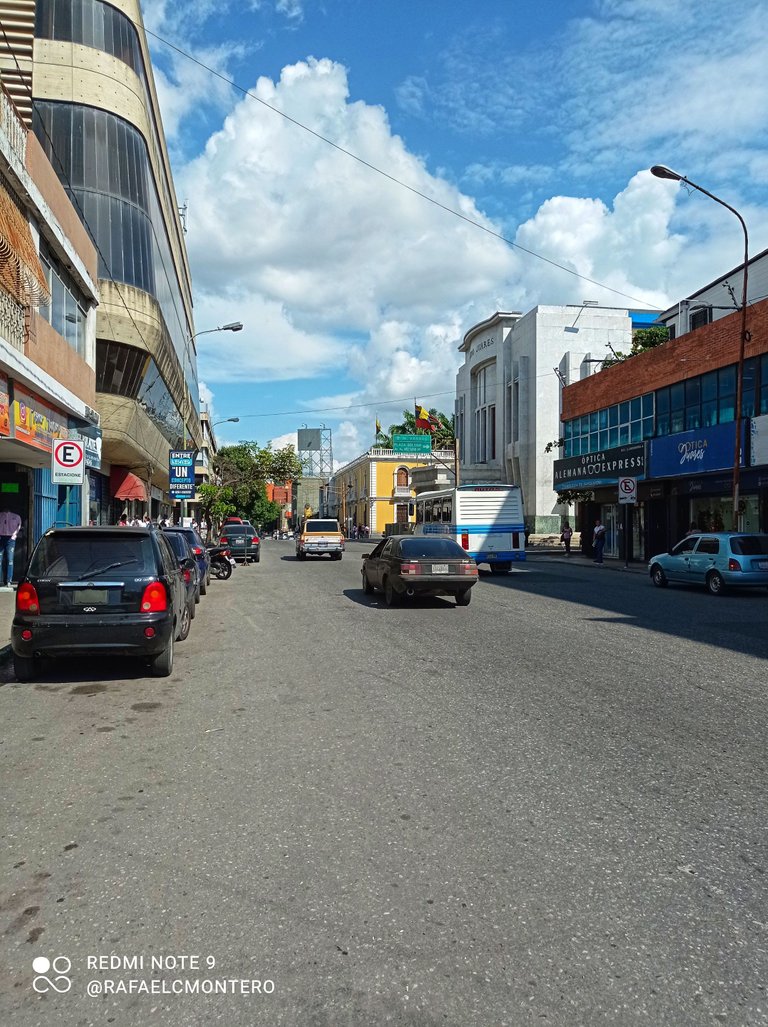 Currently, as I write this post I am enjoying my coffee while I describe part of my memories. Sip by sip the content of the cup is running out, as well as little by little the bad situation will end, my faith is that everything will change and what affected me some time ago will only be part of my experience acquired in adverse situations.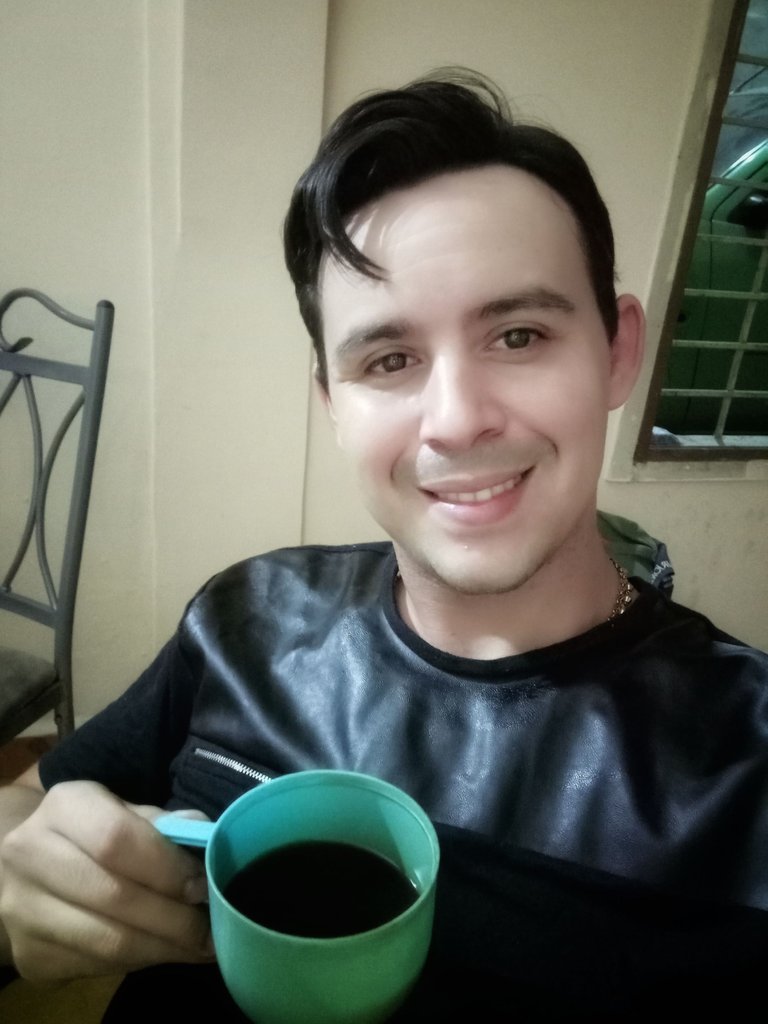 Dear friends, thank you for joining me on this Wednesday walk.
---
Do you want to know more about me? I invite you to read My presentation on Hive Blog.
| Author | @apolo1 |
| --- | --- |
| Photography Divice: | Redmi Note 9 |
| Country | Venezuela |
| CATEGORY | walk makemesmile photography urban photographylovers creativecoin archon neoxian wednesdaywalk travel. |
| Editing and banners | Picsart |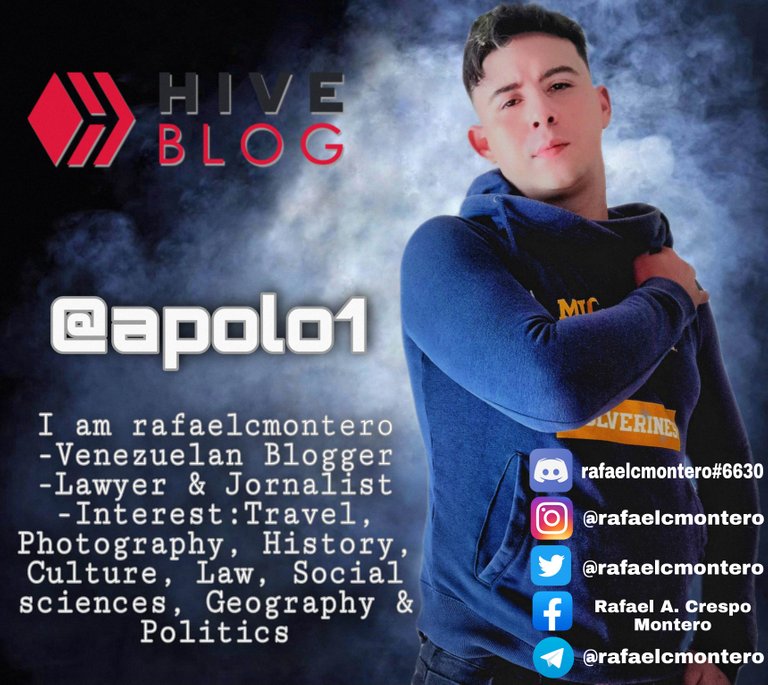 ---
---