Anti-COVID Coercion Party fights for freedom in Israeli Elections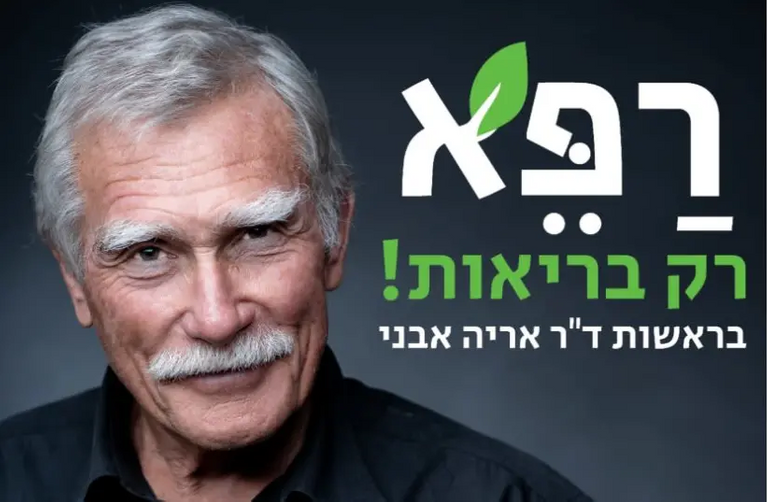 A new political party to oppose lockdowns, mask mandates and forced vaccination has been formed by Dr Arieh Avni to fight for freedom from COVID Tyranny in Israel's upcoming election on 23 March 2021.
The threshold for getting (4) seats in Israel's Parliament is only 3.25% and governments are always formed from coalitions.
So this is a real opportunity for fightback against COVID Tyranny in one of the counties seen a leader on COVID.
Dr Avni's positive message is that COVID-19 is best fought by Vitamins C, D and Zinc as well as other cheap (ie off-patent), readily available treatments like hydroxychloroquine.
He is not an "anti-vaxer" but supports choice in whether or not to vaccinate and opposes coercion and marginalising people who choose not to vaccinate.
In other words he supports the basic human right to determine what goes into your body.
The party also supports equal treatment of complementary medicine with western medicine in Israel's medical system.
Avni immigrated from Poland to Israel when he was nine years old and grew up in the city of Beersheba. He studied medicine at Hadassah-University Medical Center and Soroka Medical Center, and did specialty studies in gastroenterology in South Africa.
He worked as a Doctor for Clalit Medical Fund until 2000 and then started his own Holistic Medicine practice.
What happens in Israel on restoring basic human, civil and medical rights in the face of the COVID Tyranny will resound all around the world.
If you want to help I can contacted on Telegram as @akivah or [email protected]
Sources:
https://www.jpost.com/israel-news/politics-and-diplomacy/anti-vaccination-coercion-doctor-launches-party-to-heal-israel-656264
https://www.israelnationalnews.com/News/News.aspx/296164
---
UPDATE: The Rappeh (Be Healthy!) party now has a Hive account @rappeh. Follow them on Hive.
---
Please vote for my Hive witness. (KeyChain or HiveSigner)
---
---