My new 3D printer - Latest Edition to City Homestead
About a month ago I put together my first 3D printer - an Ender 3 Pro from Creality.
It cost me $239 plus shipping and taxes from Amazon.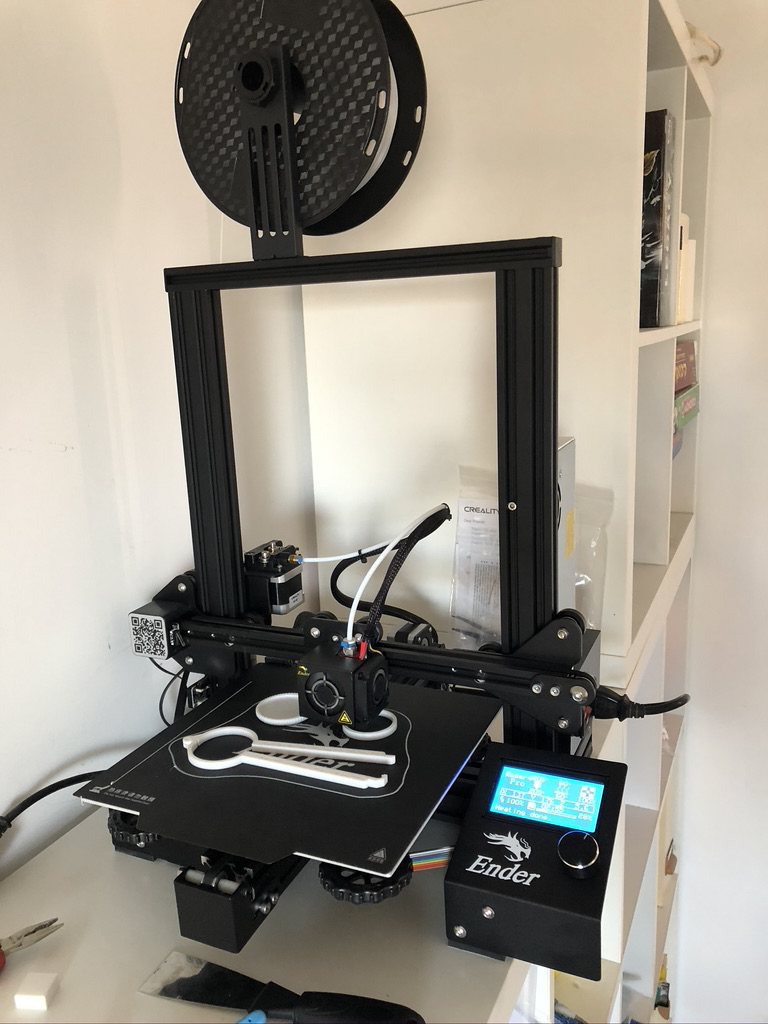 The initial reason I bought this 3D printer is that I had been looking to get another Phillips Hue Ensis pendant light.
We had purchased one about 9 months ago from a website in Denmark (the only place it was available online) had it shipped to my in-laws in London and then on shipped to Tel Aviv. This was an expensive and time consuming exercise which ended up costing over $500.
But is is a beautiful light as you can see.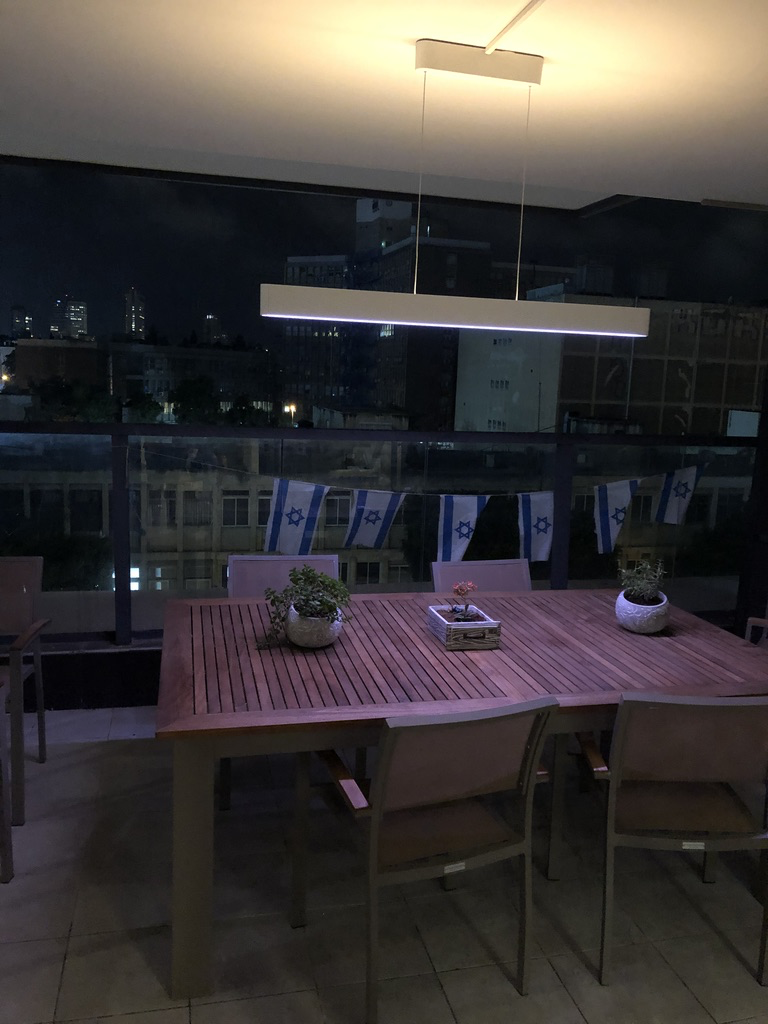 When looking online to buy another one I came across this DIY Hue Ensis Light on Thingiverse
At first I didn't know what this was about, but I soon realised that I could build my own, arguably more attractive version of the Hue Ensis light using 3D printed parts for a small fraction of the cost of what I had paid for the first one.
Indeed I could buy a 3D printer and build 2 DIY Ensis lights for less than the cost of a single one from Philips.
Because my timber and aluminium slots for the LED strips were not exactly the same size as the version on Thingiverse I had to use a CAD program for the first time in my life to make the necessary changes.
I was a bit apprehensive about this, but TinkerCAD was quite easy to learn. I also made improvements to strengthen the design of the lamp end pieces and use less plastic (shortening the print time from 19 to 13 hours)
You can see both the original (taller and thinner) and my adjusted (shorter and wider) design below along with my use of Cura's gradual infill function to provide more infill where it was needed and less where it was not.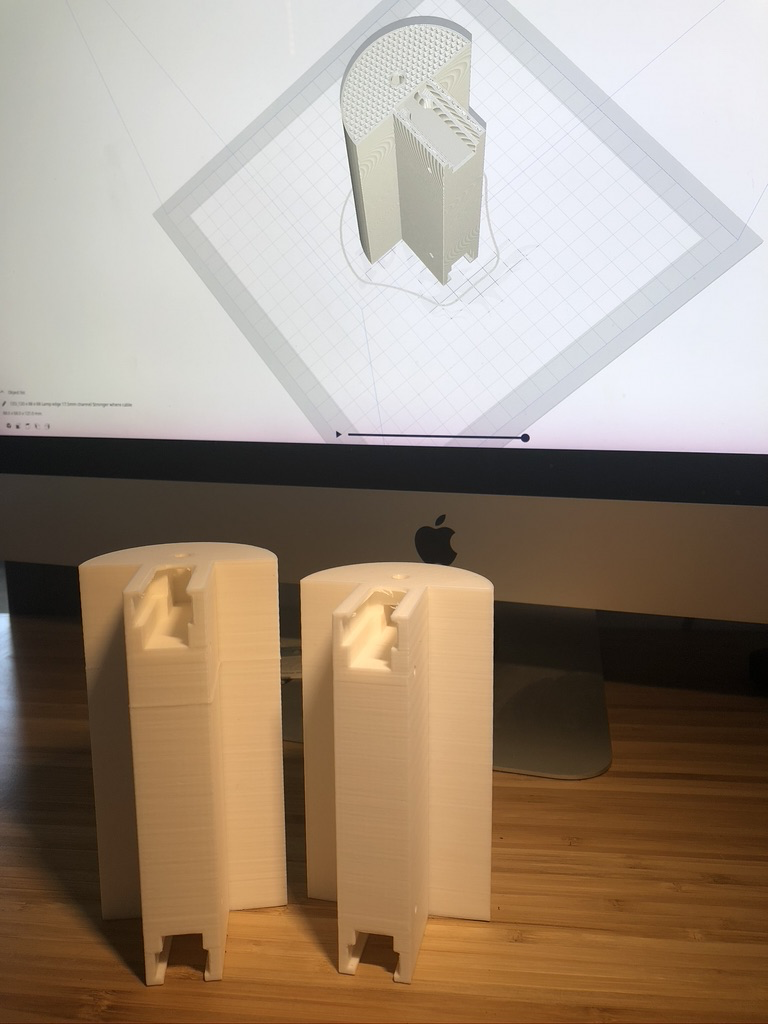 With a bit of simple carpentry and electrical work my DIY Ensis light was finished: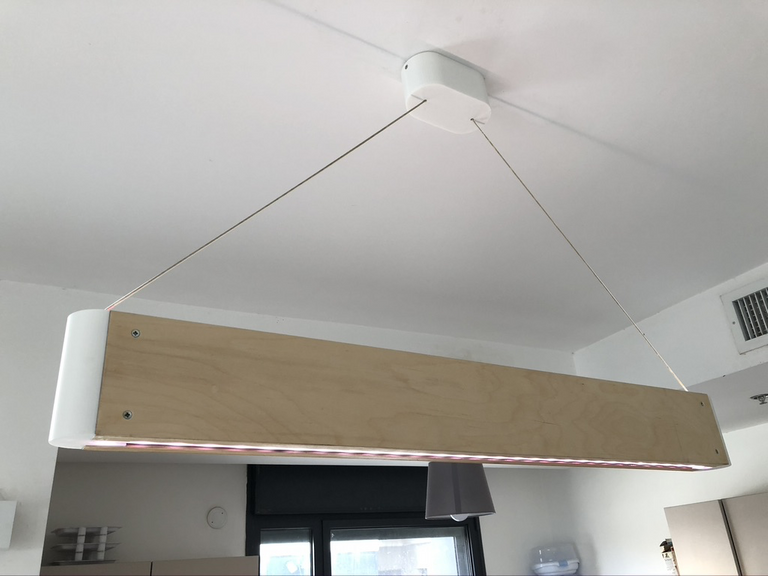 I think it is even nicer looking than the Phillips original and it cost less than a quarter of the cost.
It is a fully controllable Hue light with millions of colours in the uplight and downlight, each of which is separately controllable.
I was very happy with my first 3D printed project and am in the process of building more of these DIY Ensis lights.
---
I then started looking on Thingiverse and started finding all sorts of useful items for our home.
My wife wanted a second soap dish in our shower. So I looked on Thingiverse, found a nice design and printed it.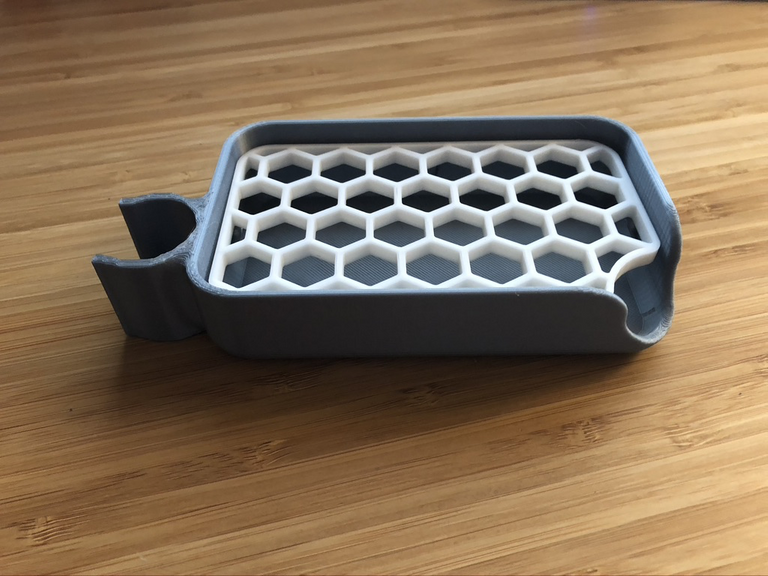 It looks great in our shower.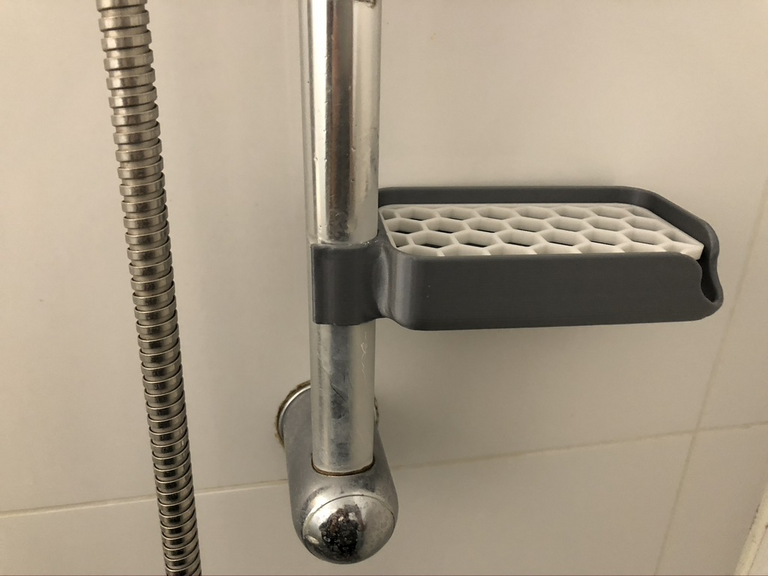 ---
My 13 year old son is really into The Mandalorian, so I printed him a Baby Yoda.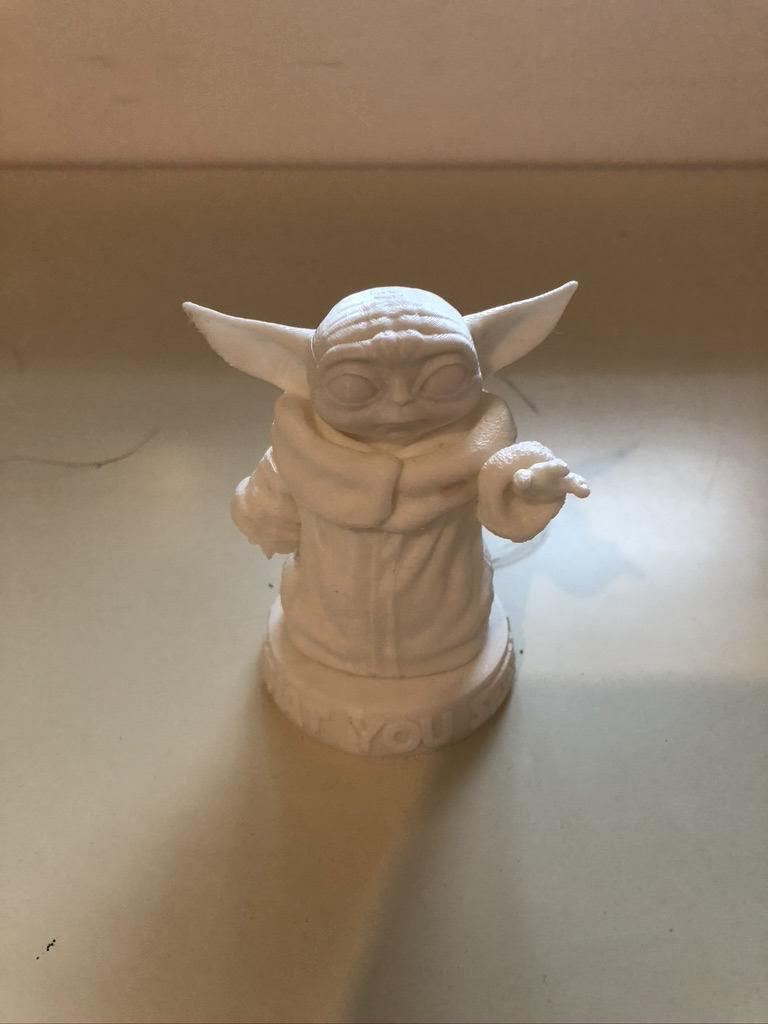 But my 2.5 year old likes it even better, so now it is next to her cot.
---
My 15 year old daughter's hair was clogging the drains, so I printed a hair catcher to precisely fit our unusual shower drains.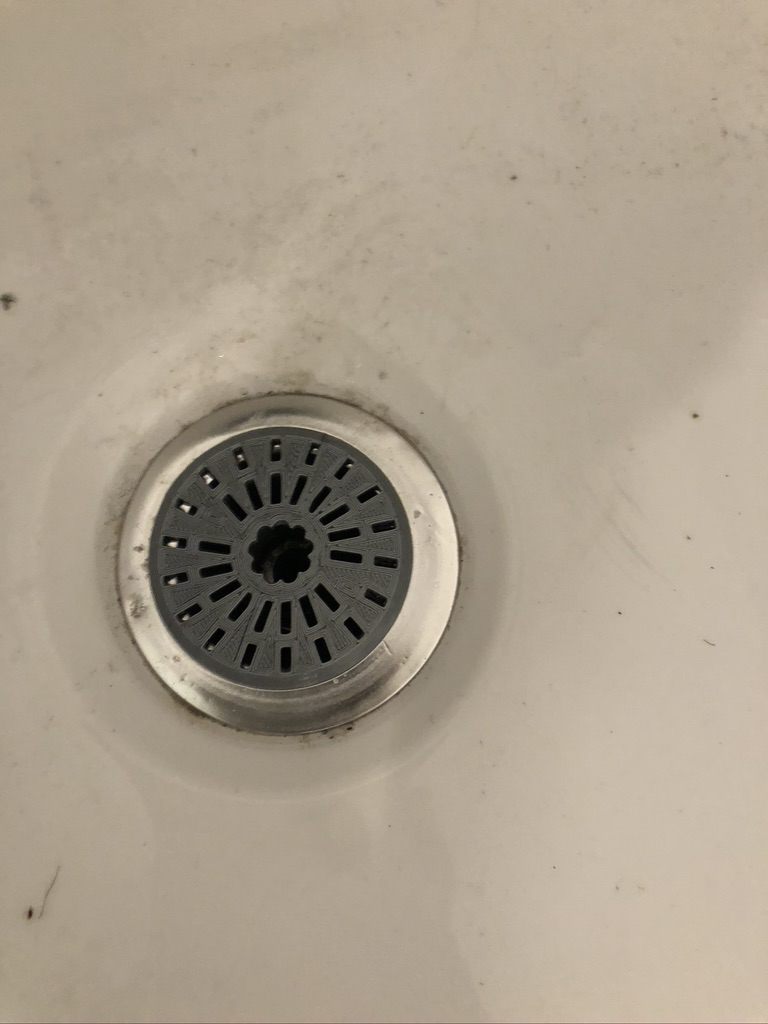 ---
My wife wanted book-ends for her side table. We had a look on Thingiverse for a nice design and I printed these up for her.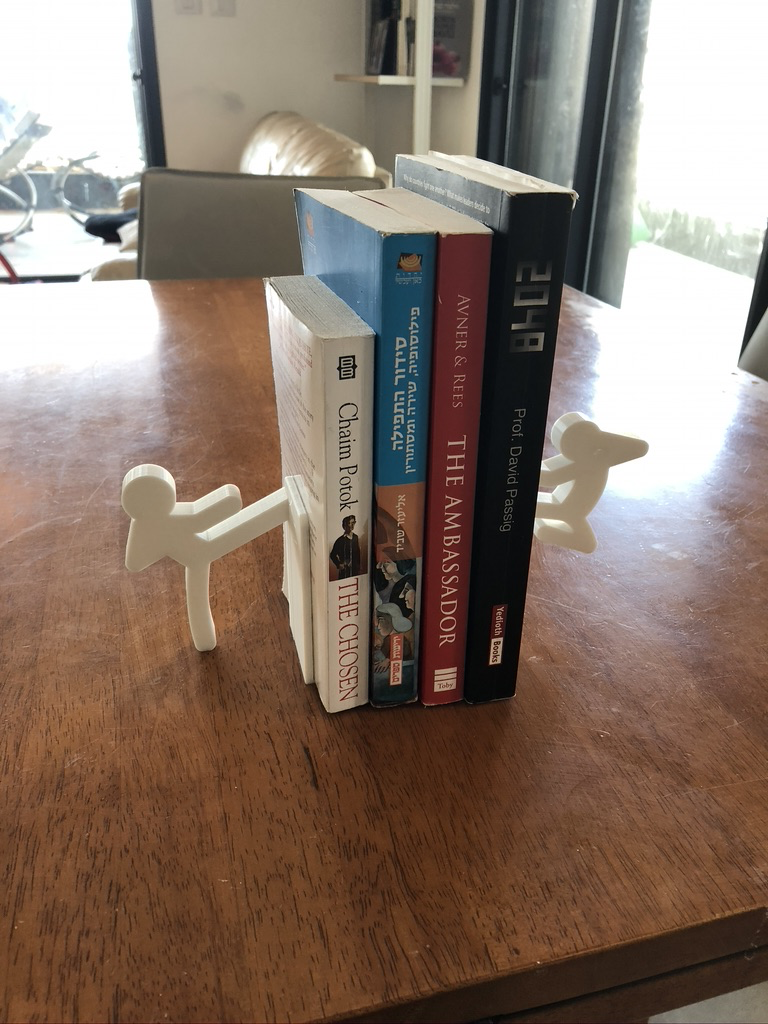 ---
Then a friend wanted wings for a Lego airplane.
I told him to have a look on Thingiverse and send me a link.
A quick import of the files from Thingiverse into Cura and a few hours to print and he had what he needed.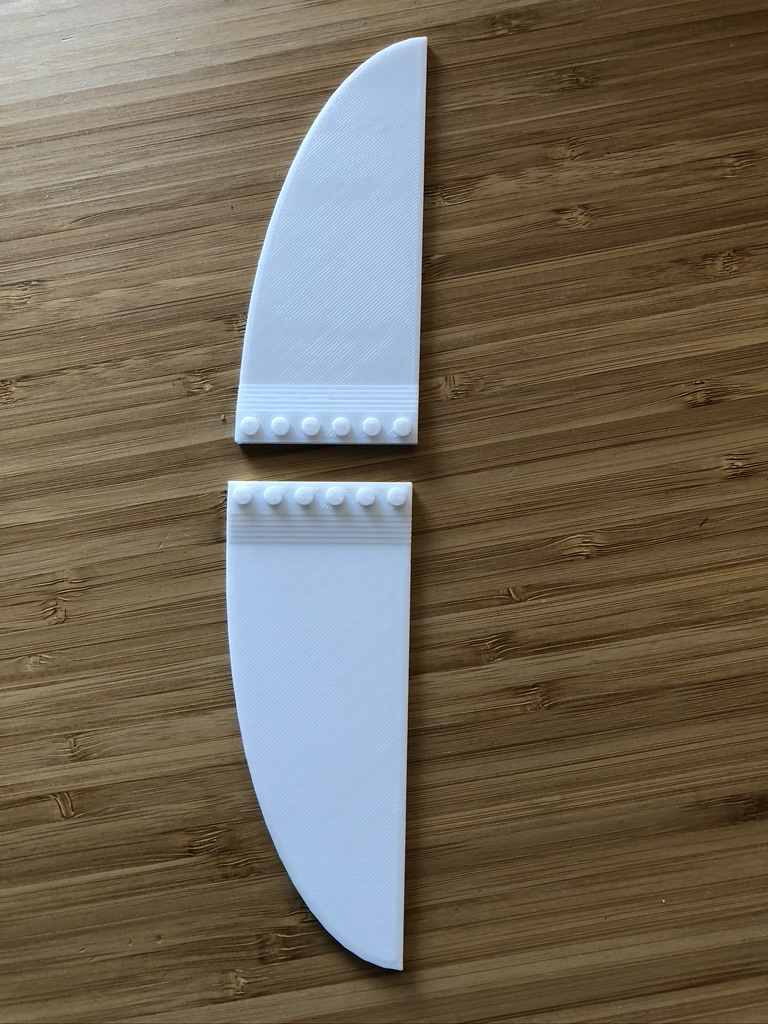 ---
I have been astounded at how useful and easy to use this 3D printer has been.
With Coronavirus shutting down global supply chains a 3D printer is an essential addition to our City Homestead.
You can read about other elements of our City Homestead in these posts:
https://steempeak.com/palnet/@apshamilton/homebiogas-installation-part-2-and-operation
https://steempeak.com/homesteading/@apshamilton/homebiogas-installation-part-1-fbwek80w
https://steempeak.com/stemgeekscontest/@apshamilton/my-favorite-gadget-the-imop-o27k9pa2
https://steempeak.com/israel/@apshamilton/why-bringing-all-jews-together-in-israel-makes-us-safer-a-response-to-lucylin-s-dark-theory
---
---