DIY I Crocheted Earring for a Caring Mother as a Gift
In this new month of August 2022, I decided to crochet a special yarn earring for a mother as a happy new month gift. She's not really my biological mother but she's indeed a mother. This week Monday, I crocheted a yellow yarn-colored slipper for her as a gift which I shared in one of my favorite communities just like here.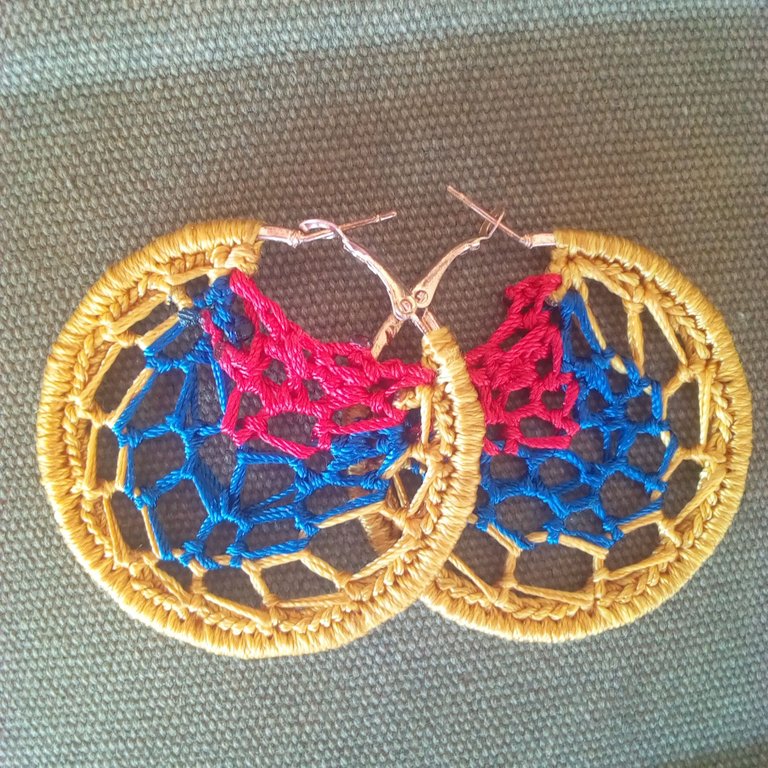 After I crocheted the yarn yellow slipper for her, I looked at the yellow yarn crocheted slipper which I made as not yet complete because I believe that she will prefer it more with a yellow yarn combination earring so that it will be a match to the slipper. Yarn crocheted slipper is more colorful if worn with yarn-made earrings because the real beauty of the person will be proven to the public for admiration.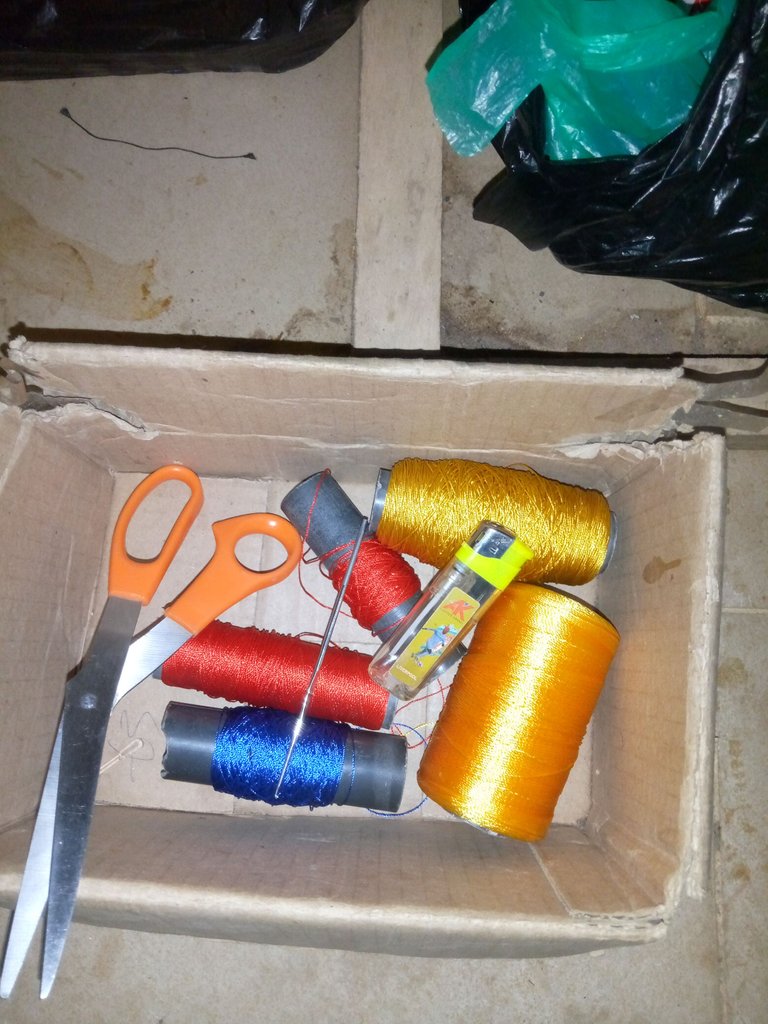 I will also like to gist you a little about this mother of mine that is not my biological mother but yet I still call her mother because of her touching contribution to my life when I was still a student. I also shared this story on Monday in another community but I still choose to share it here because women, in general, are to be praised with their kind-hearted minds.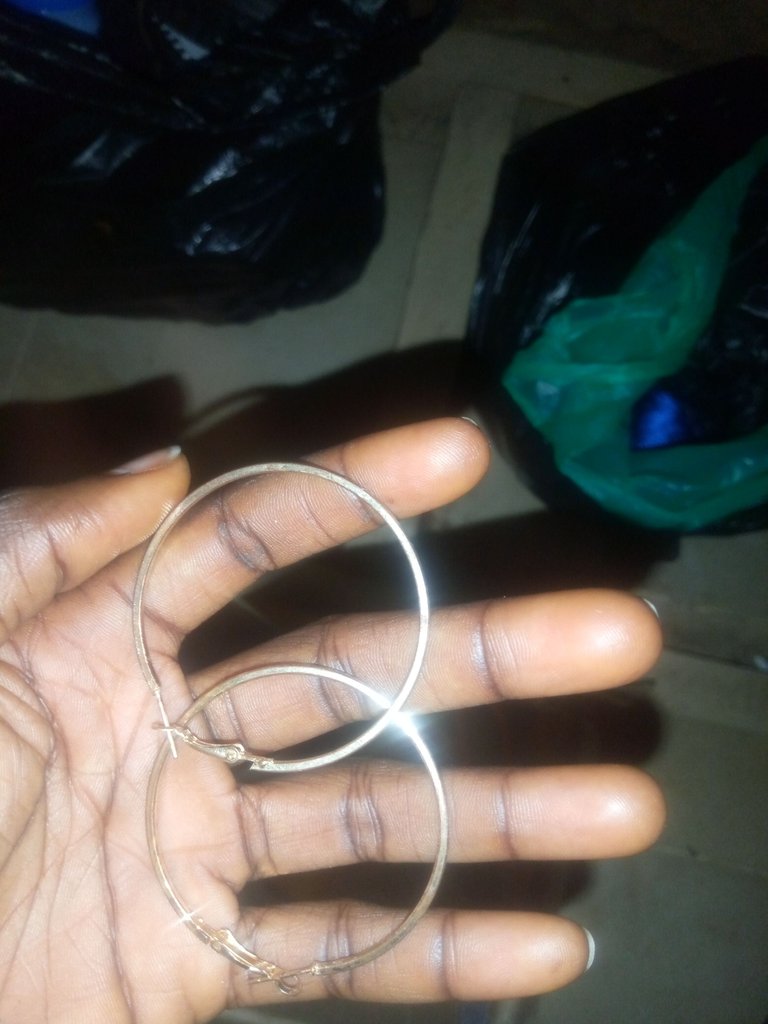 When I was still a student, I was the one handling everything as a student, meaning that I was the one paying for my school fees, hostel rent, buying of handouts, and many other activities done in school. One day, it was just some days before my final year exam as the school authority just made it mandatory that every student whether first or final year student must pay his/her school fee before being allowed to sit for the exam and fail to comply will make the student not to be recognized as a student any longer.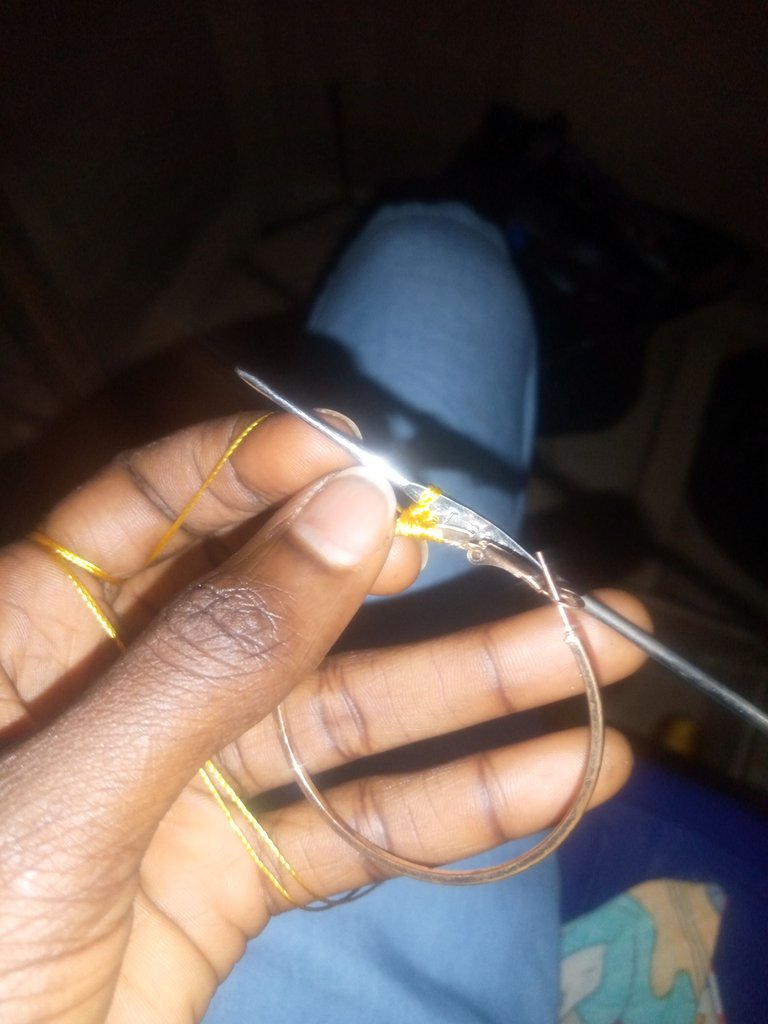 After the school authority gave the order for the school fee to be paid, I was left with no money and they were no one to assist me. It change my mood to a state of confusion that I stopped going to school. So, just two days before the exam as scheduled by the school authority, I was still in the house because all hope was lost not until when I wanted to fetch water close to my hostel and the woman whom I used to buy food within the school also came to fetch the same water. She saw me and asked me why I was not in school that day which explained to her and she left. I was surprised that the woman who I was just referring to as a food seller was the one who rescued me in the dying minutes and gave me the school fees to enable me to sit for my exam. After that day, I started calling her a mother and I'm still happy today to call her that.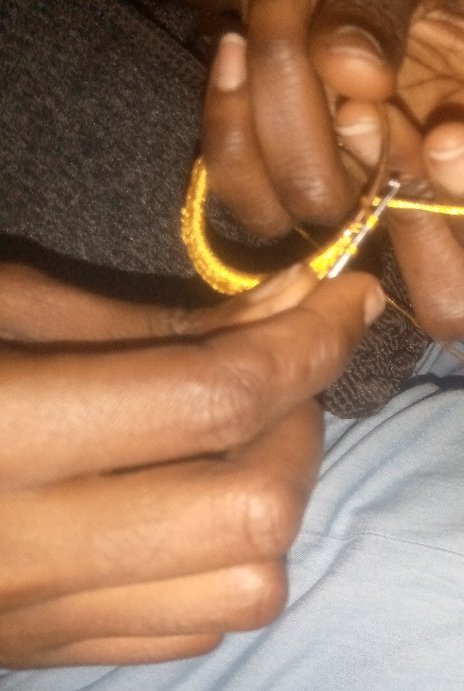 This is the main reason why I chose to crochet a yarn-made earring for her as a happy new month gift and also to make the crocheted slipper which I also did for her complete. Good women are rear to discover but those who chose to do good will do it to the best. I'm happy to be favored by a non-biological mother.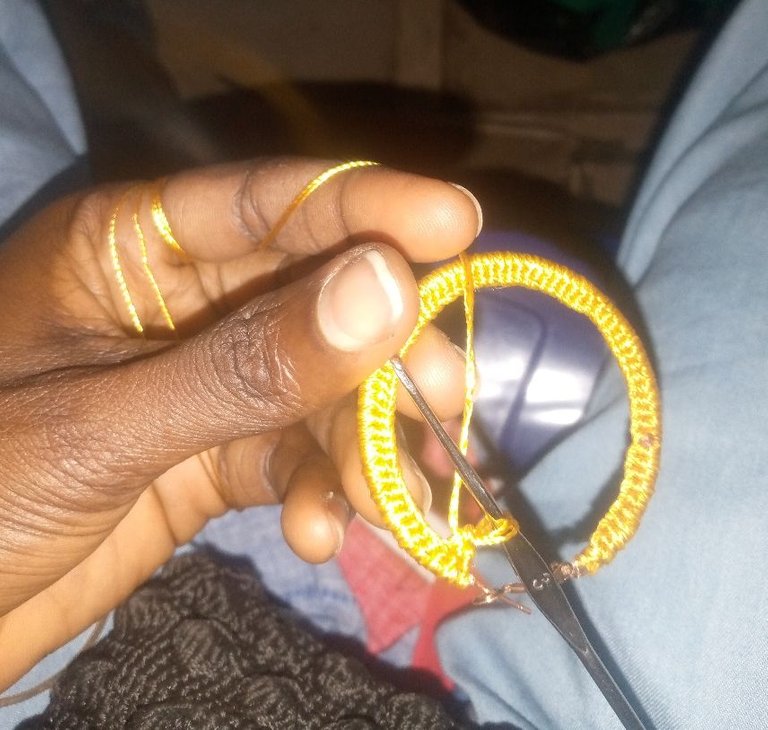 Materials and tools used in crocheting the earring:
Yellow, Blue, and Red yarn materials were combined for the earring crocheting.
An earring pendant was used.
Yarn pin.
Scissors.
Lightening matches were also used.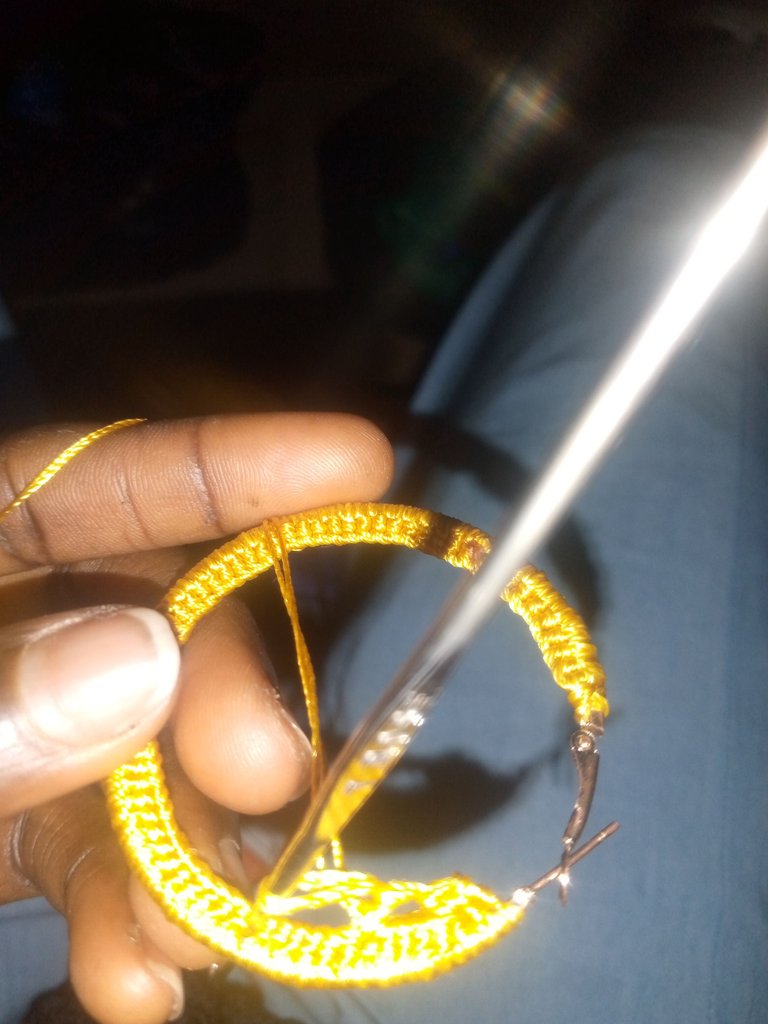 Procedures used for the crocheting of the earring:
I make sure to determine the type of earring to be crocheted.
I make sure that all the materials to be used are bought from the market.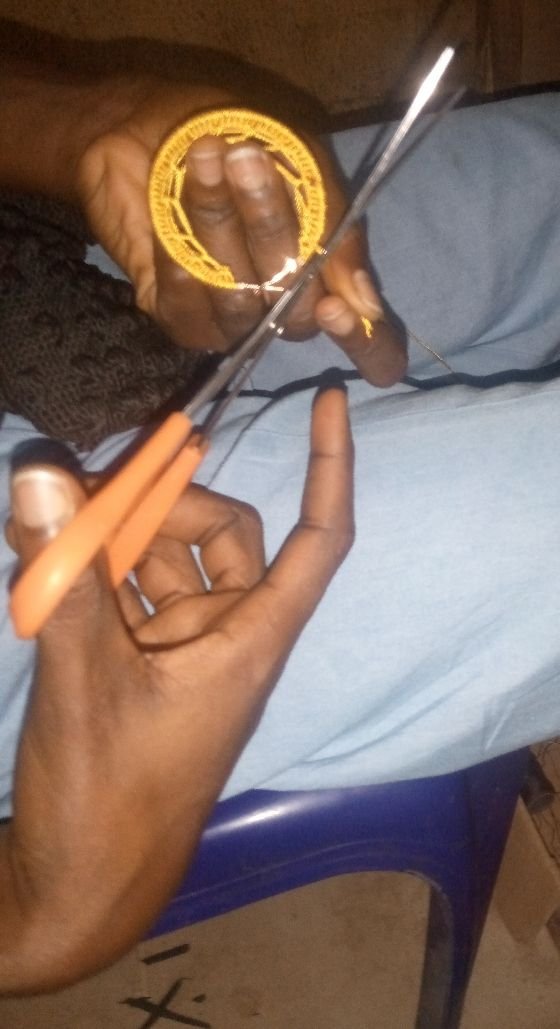 I started my crocheting using the earring pendant gradually first with the yellow yarn material, second with the blue yarn material, and third with the red yarn material. During the crocheting of the earring, I make sure that my hands are placed accordingly with a focus in order to avoid mistakes.
After my crocheting, I used scissors to cut the yarn used during crocheting.
At the end of all the work, I used lightning matches to dress the mouth of the yarn in order to make it not lose.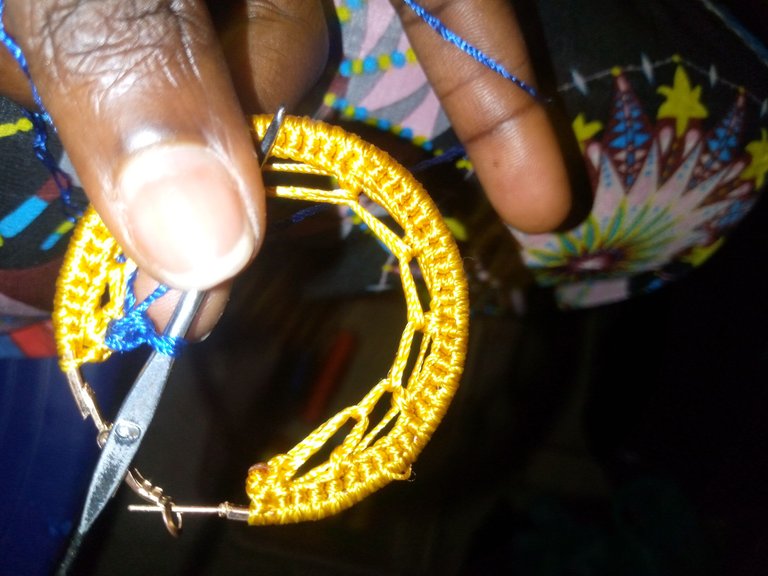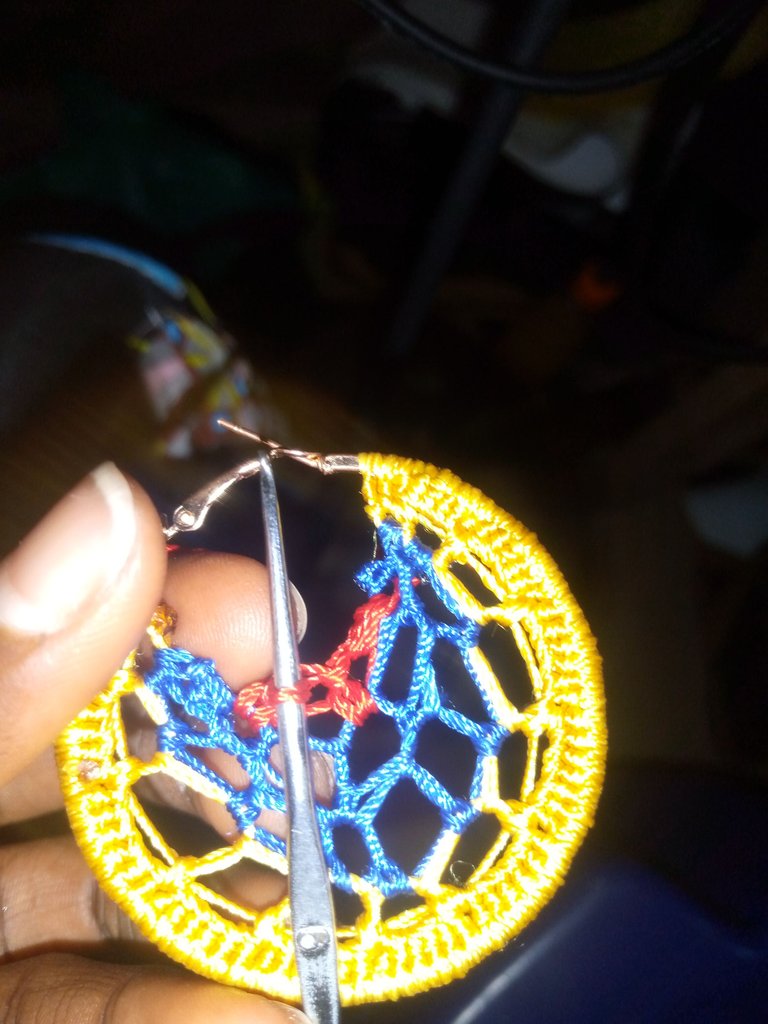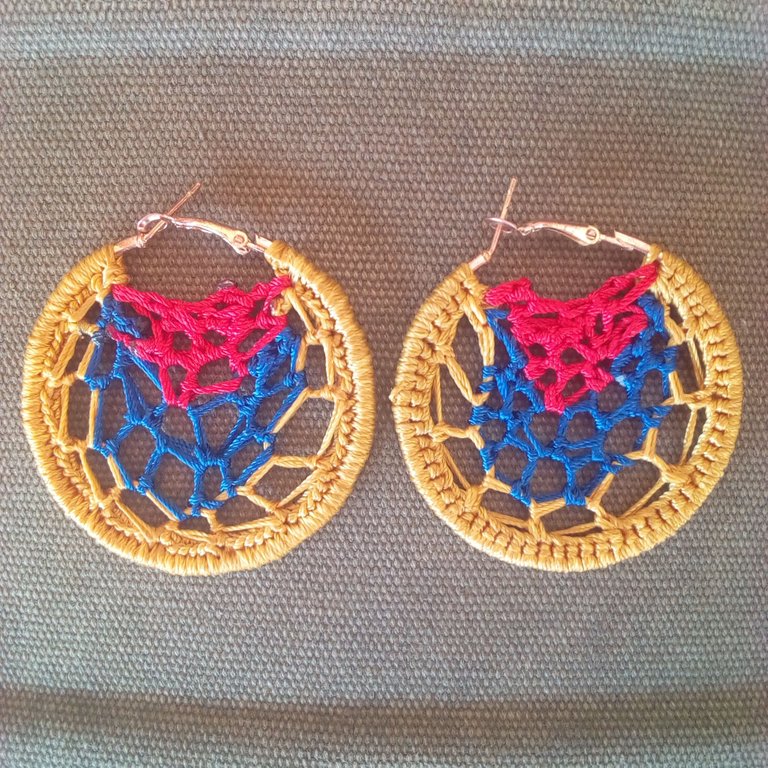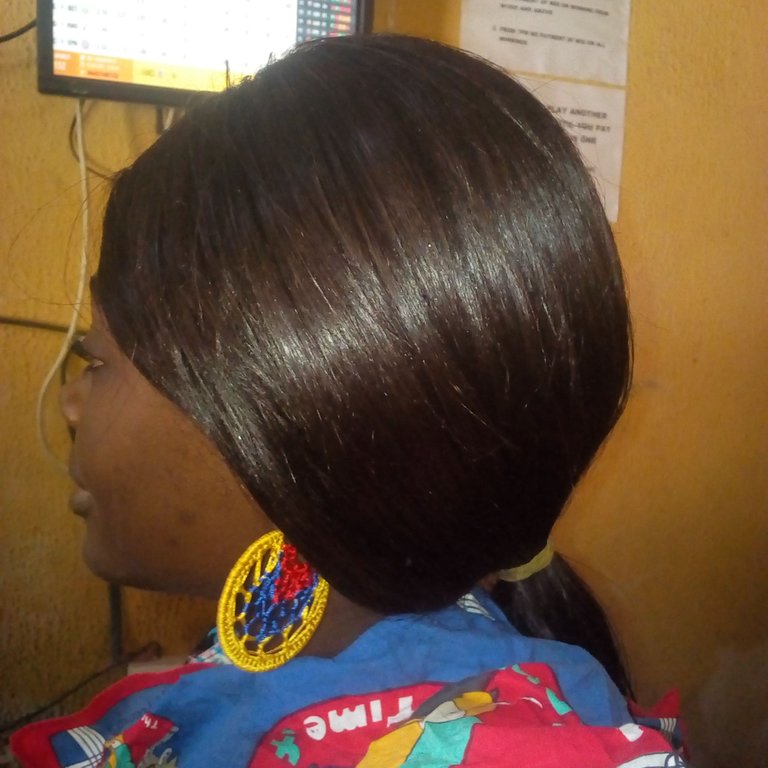 ---
---