DIY I Just Crocheted a Slipper to a Friend @Monica-ene as Requested

Today, I want to introduce every member of this community to a friend of Hive whom I crocheted a slipper for as she was the one that made the request. Before proceeding with the writing, I'll gladly like to inform the community that ever since I joined Hive, no friend has ever requested that I should crochet any of my needlework skills for him or her but last week Monday, a friend in this community made such a demand from me in form of a gift. I'll like to congratulate her on the courage and love she proved for my needlework skills.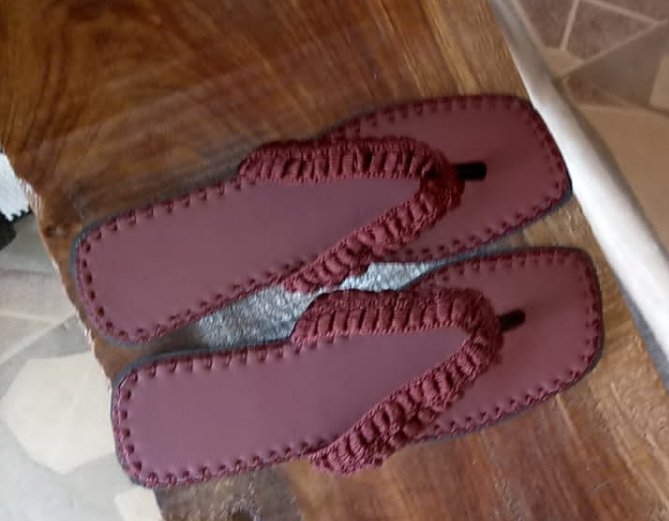 The request from me to crochet a yarn-made slipper was made @monica-ene last week Monday after I shared a new Month of August crocheted slipper which I made to a mother who took care of me then in school. The woman assisted me and paid my school fee.
To be honest with you, when she made the request that should crochet a slipper for her after she went through the gift I present to a mother last week. I was overwhelmed that my needlework skills are loved by a friend in this community. As she made the request, I didn't want to show her that I was happy with her request because her request was for me to crochet a slipper as a gift. The reason is that most of my gifts always come as a surprise to anyone I'm to give and she's among them.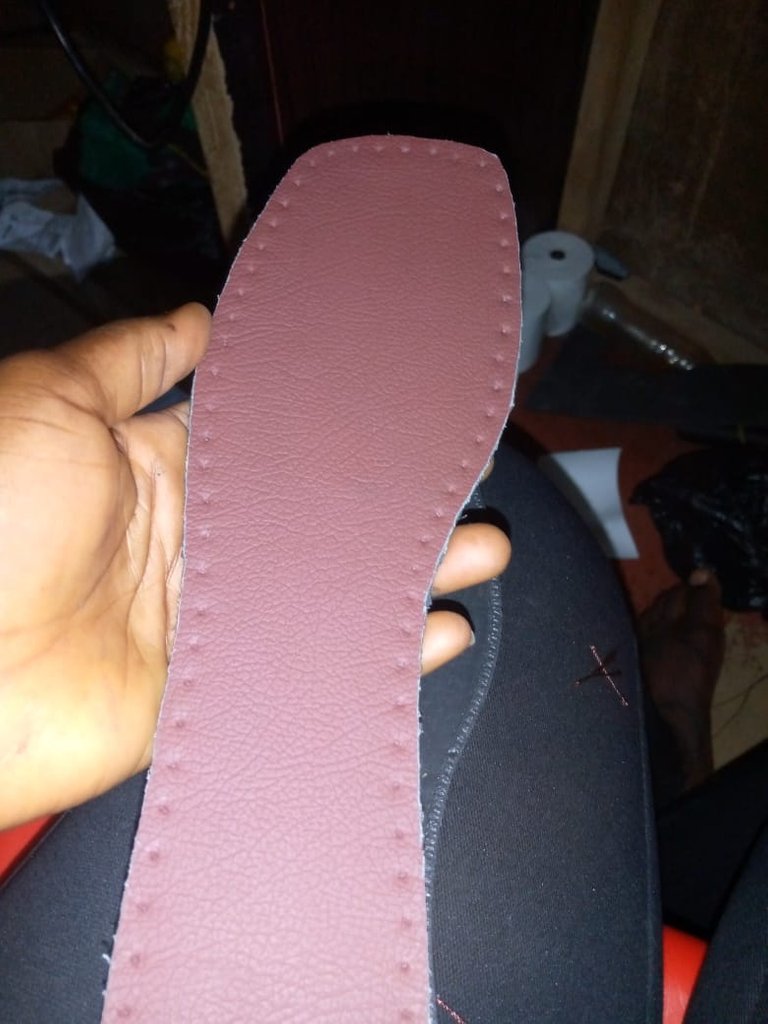 I know that she'll be surprised that I made the yarn crocheted slipper for her as a gift based on her demand just within a space of one week. Do you know why I feel she'll be surprised to see the slipper today? It's because when she requested it, I only responded to her request that I'll crochet the slipper for her but I didn't inform her that the gift will be ready today regardless of the type and color of the slipper never discussed.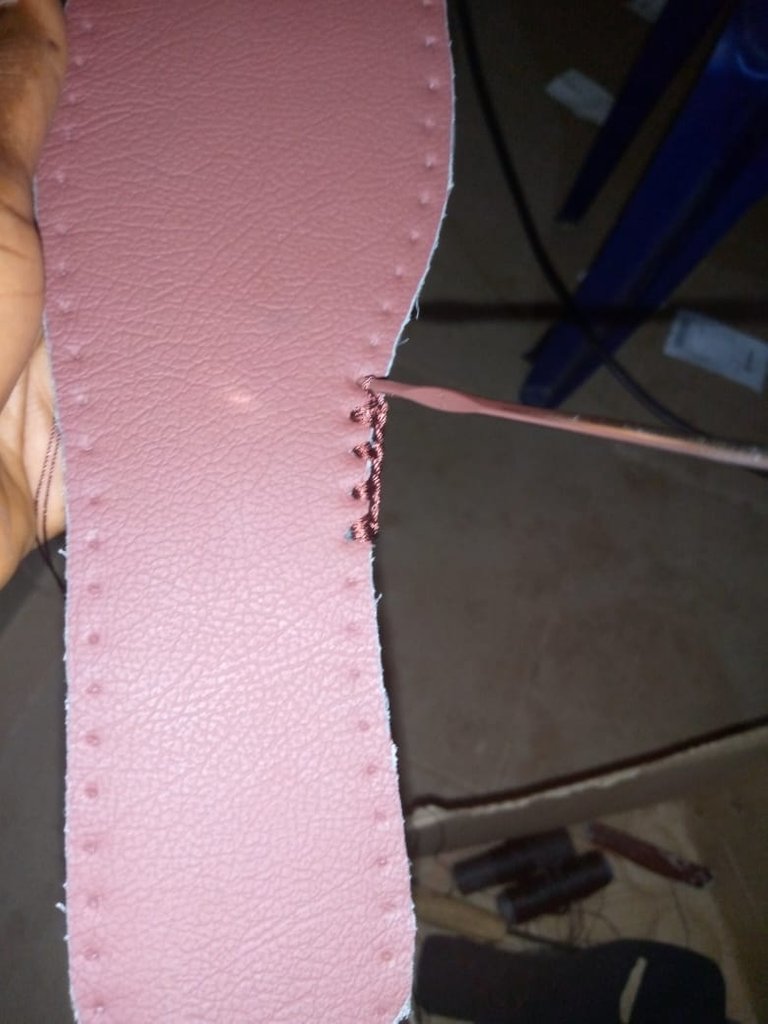 @monica-ene is indeed a friend that I have also met through this community. I'm very much happy to always have her around the community because most of her sewing needlework contents are always informative, narrative, and educative through her tacit and explicit knowledge shared in the community. Please keep up the good work moving in the community.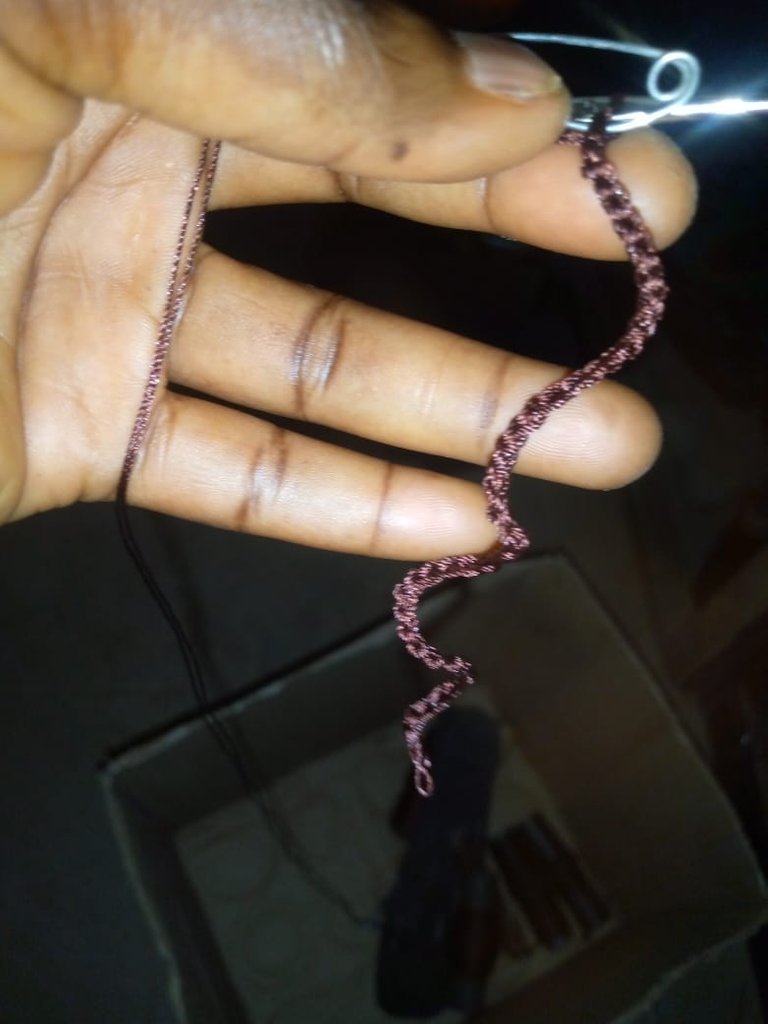 This community has proven to me that Hive is all about meeting and maintaining friends across the world and I encourage every member of this community to keep loving and sharing ideas with one another regardless of religion, tribe, state, country, or continent. I love you all.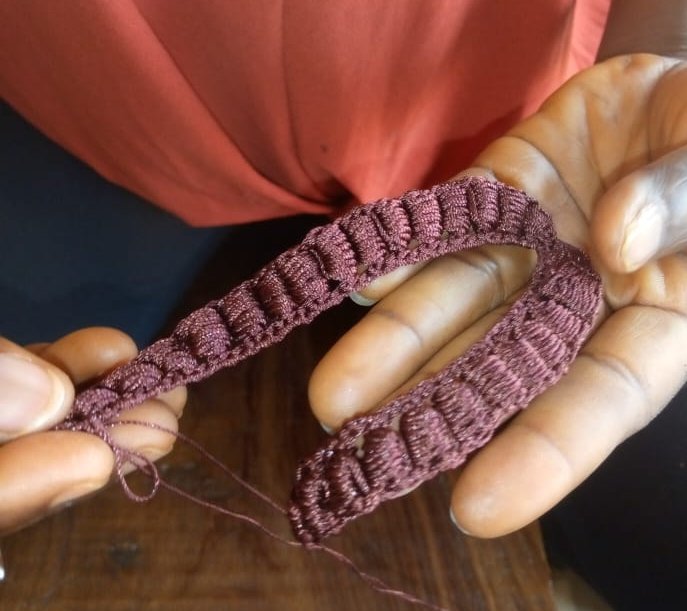 The materials and tools that I used to crochet the slipper are as follows:
I used yarn material.
Yarn pin and needle.
African-made leather.
Sole.
Scissors.
Lighter.
Gum.
Hammer.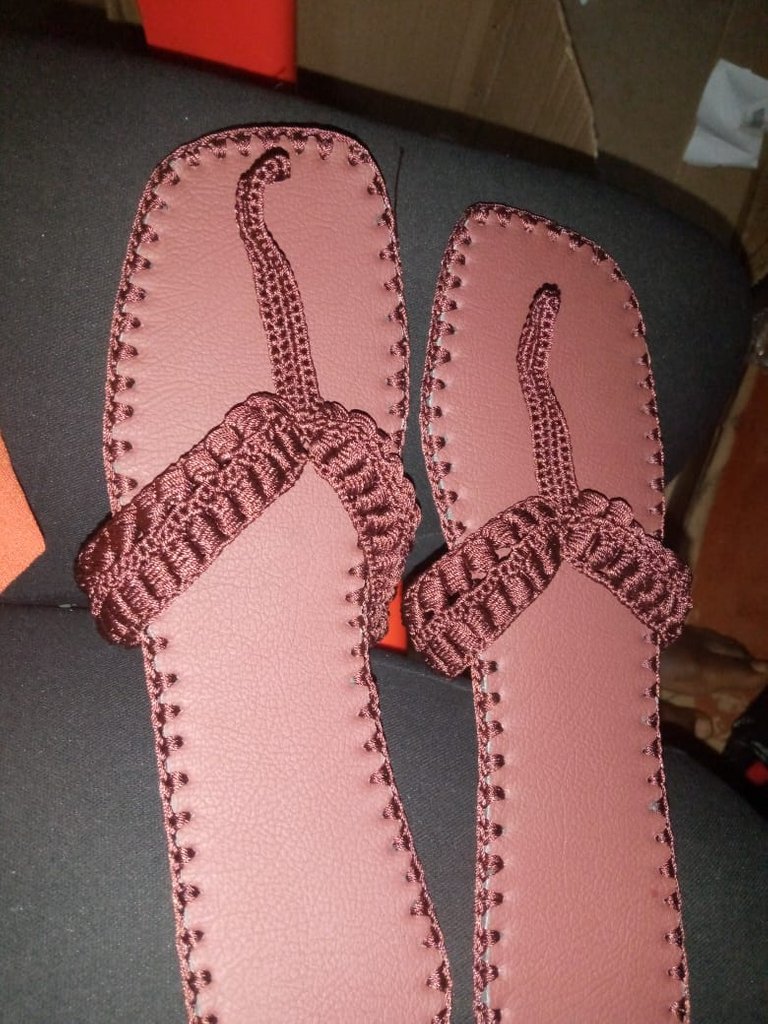 Procedures which were used to crochet the slipper:
I make sure that everything that has to do with the materials is provided from the market.
I measured size 32 for the leather and sole.
I cut the leather which I measured.
I have to start crocheting the slipper gradually.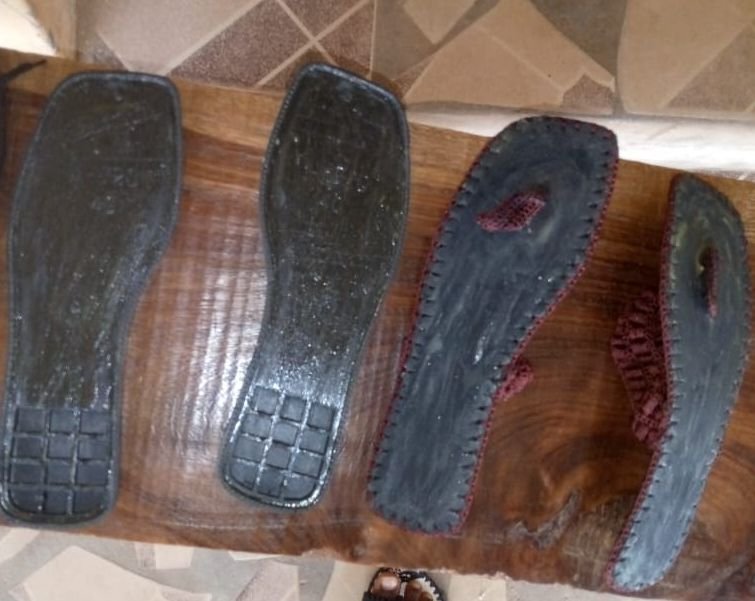 After I finished crocheting the slipper using the leather, I sandpapered the sole and leather surface smoothly.
I applied some gum to the surface sandpapered.
I have to place them under the sun.
I have to fix the yarn-crocheted slipper accordingly.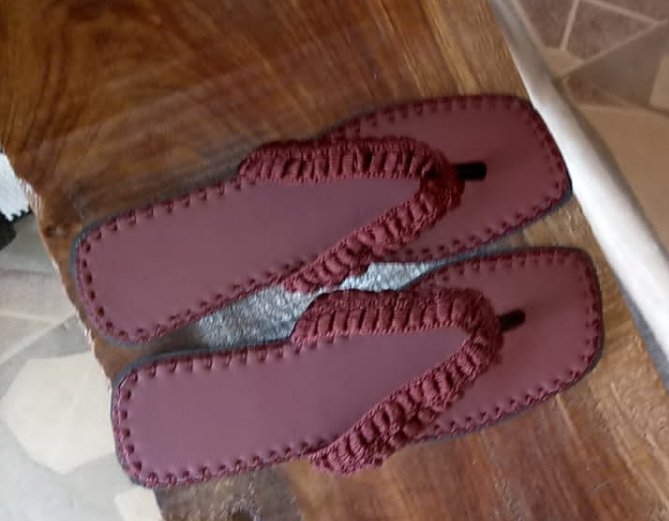 ---
---