Paper Boat Making with my Daughter
Hello Hivers.
Today, I decided to make a local boat with paper in order to keep my little girl busy and also to widen her intellectual record on creativity. Before I'll continue with this post, I'll like to thank every member of this community, especially @homeedders, and other admin and moderators for the effort they have been contributing to making sure that the community keeps moving forward just like others in Hive.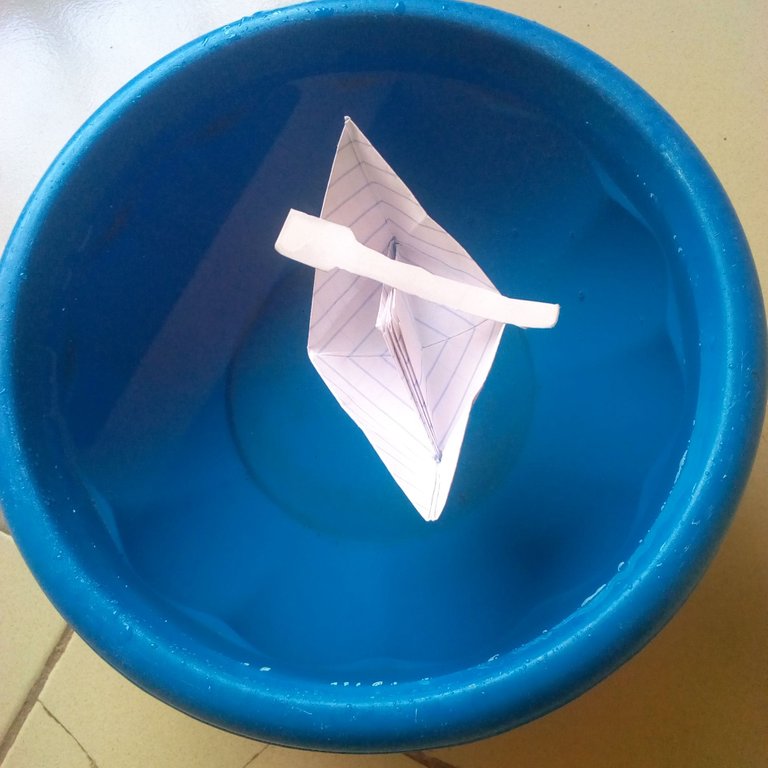 This morning, I woke up and discovered that my wife has being busy with house duties so could rush to work. Then my little daughter was left with nobody to play with her. She has no choice but to come to me since her mother was busy. When my little daughter came to me, I didn't know the kind of play to apply in order to entice her because I have been looking for new plays that will also be contributing to her brain training on creativity.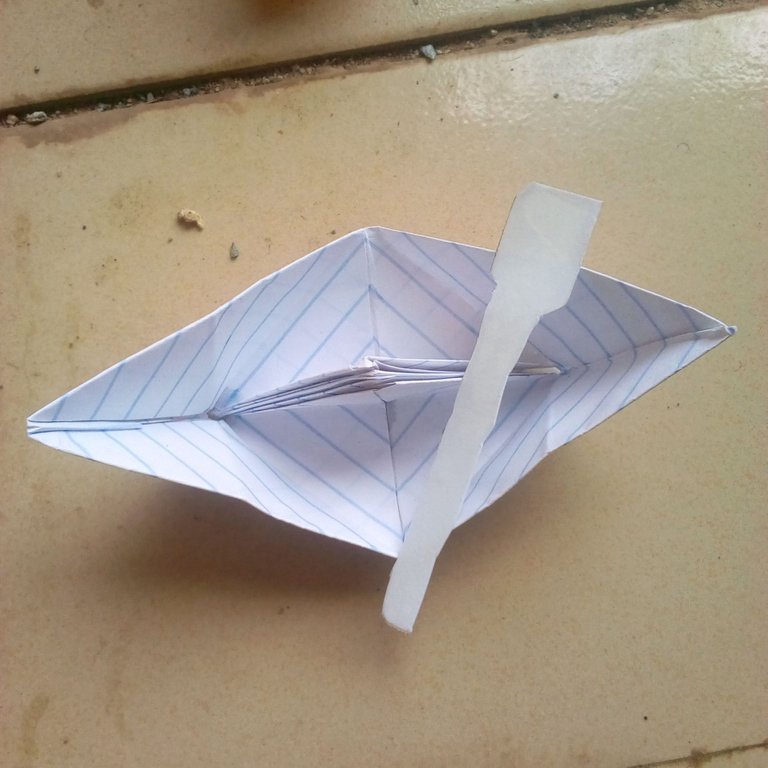 When I came in contact with a post shared by @crosheille through this community on how her little children were playing with their Grandma about drawing and painting, the idea paved way for me to also apply some of the things that I used to create when I was still in primary school which was paper boat making.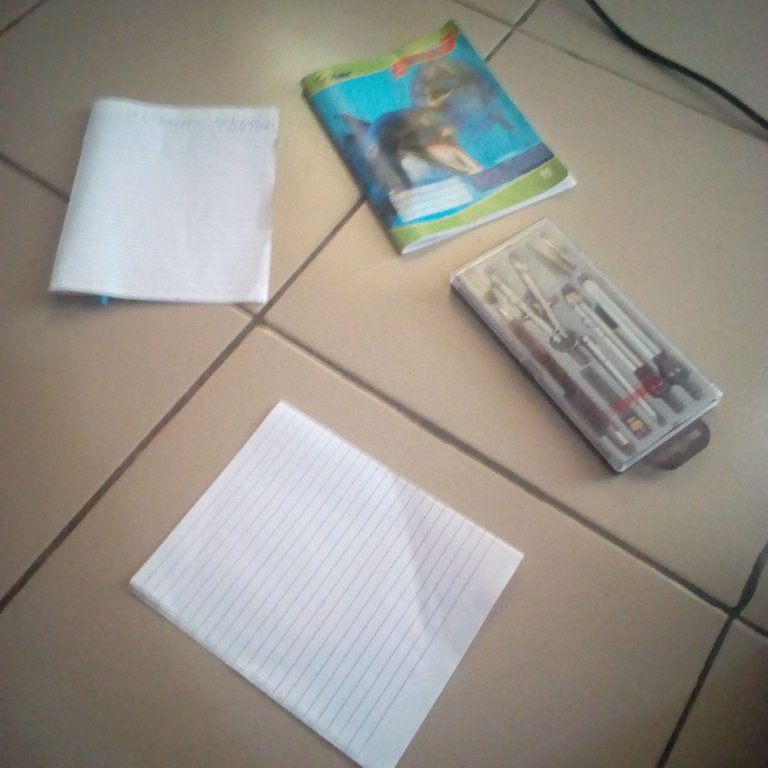 Immediately after the idea of making a boat with paper, I grabbed the idea and decided to put it into practice as my daughter came to me this morning. This paper boat making was among the things I used to do when I was still in primary school with my friends in the classroom especially when there is no subject to learn from any of my teachers then.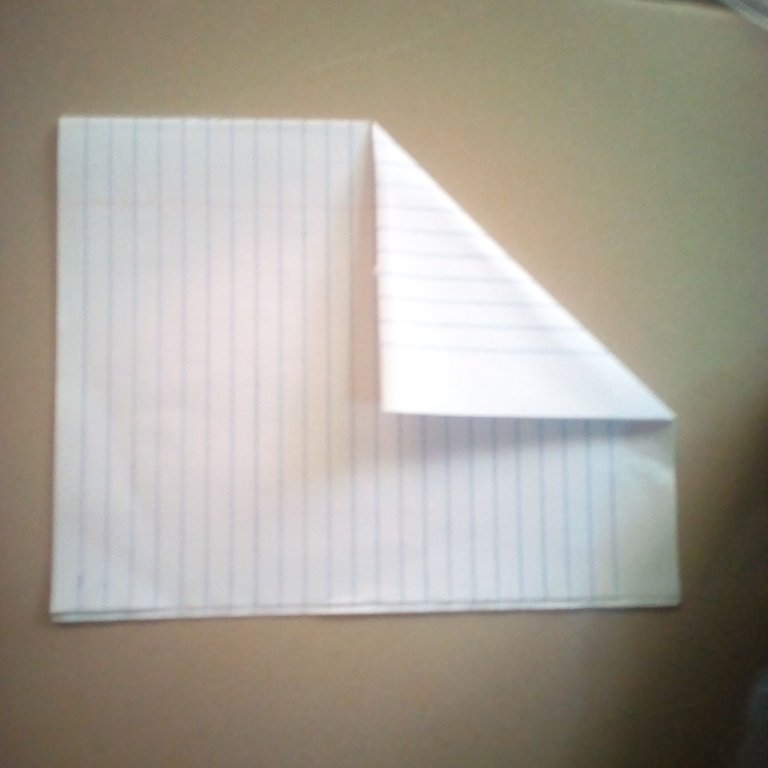 Paper boat making is one of the creative things that I ever imagined this morning to go along with my daughter but the only problem I had was that the moment I started teaching my daughter about paper boat making, she was busy doing another thing which got me tired but at the end, she was calm and learned the paper boat making after I gave her some Digestive biscuits to take.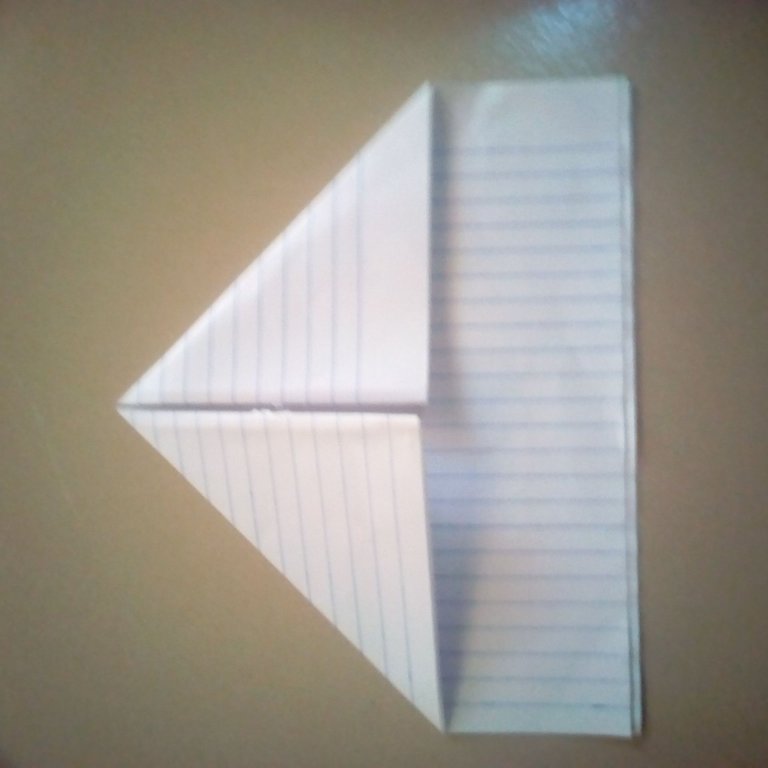 After I gave my daughter the Digestive biscuits to calm her down, she focused and was learning the procedures of paper boat making but then my daughter picked a serious interest in the paper boat making and started asking me very serious questions which I was happy to see her contributing to the building of the local boat.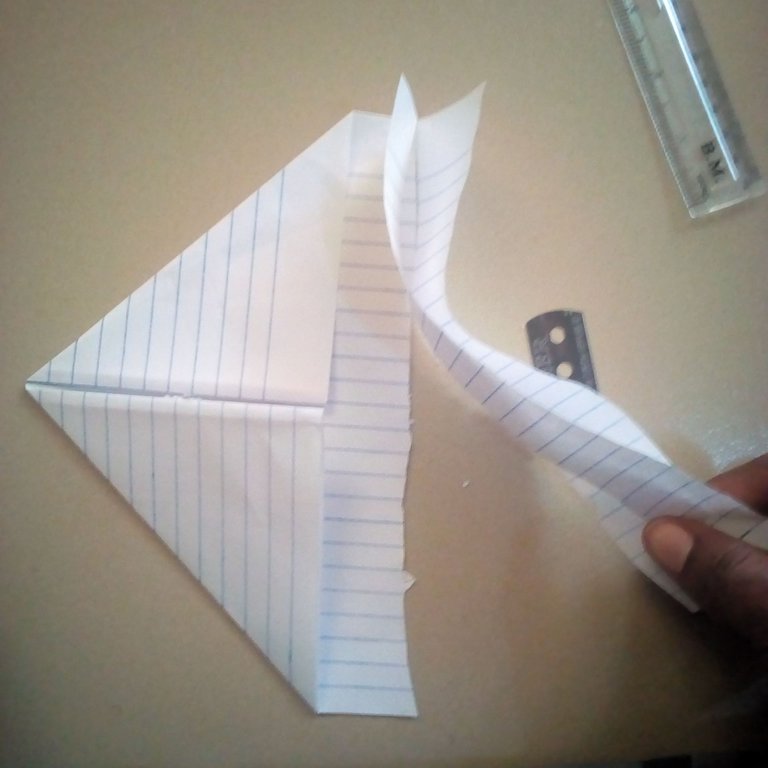 Materials used in making the paper local boat:
One sheet of an exercise book.
Ruler used for measurement.
Pencil used for marking of lines.
Razor blade.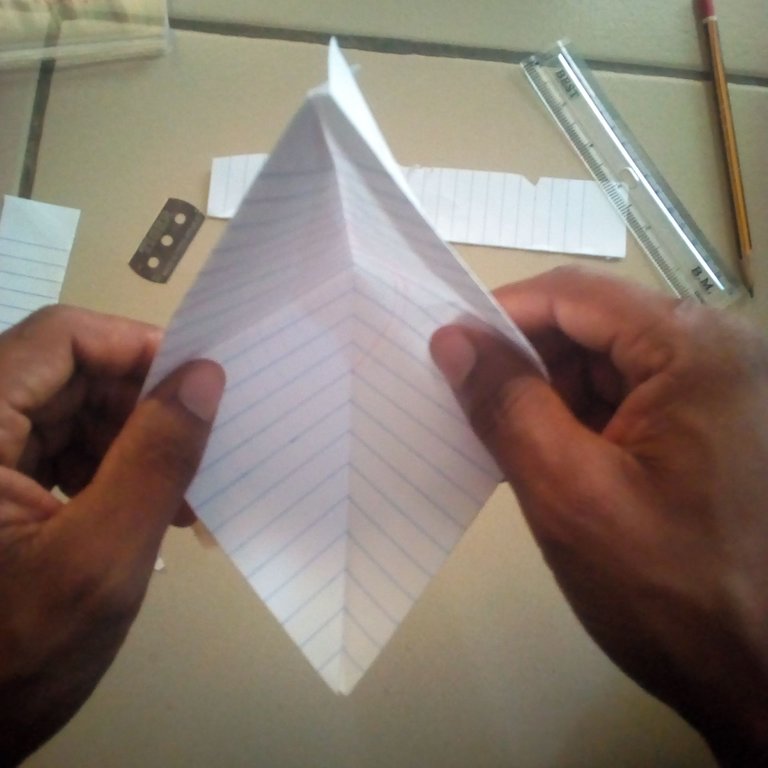 Procedures used in completing the paper boat making with my daughter:
I got an exercise book not used for writing.
I removed one sheet from the center of the 40 leaves exercise book.
I have to press it to make it look smooth.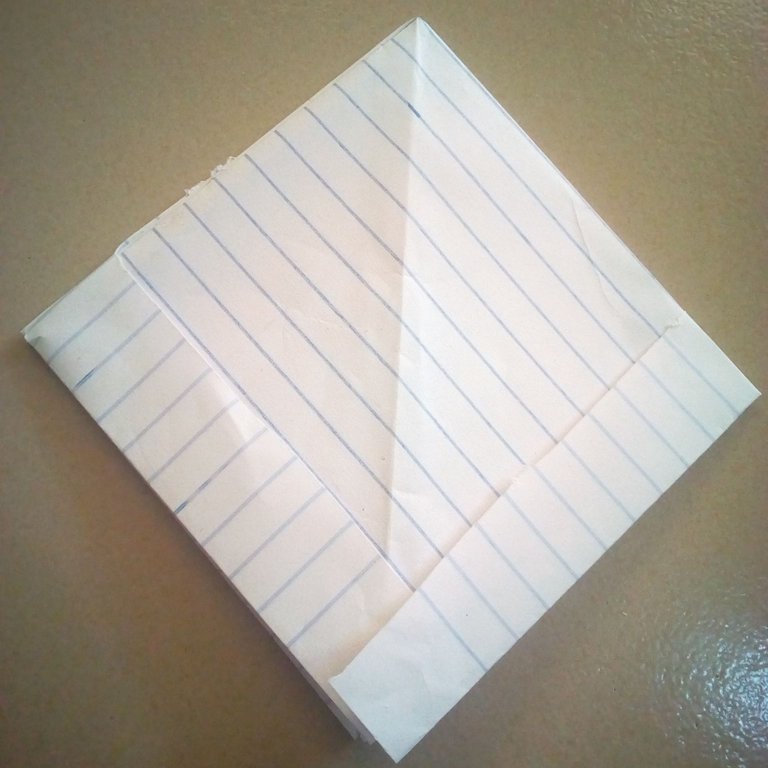 I measure the length of the sheet which was 20cm.
I used the ruler to divide the sheet by 10-10cm to give me accurate results.
I started by folding the sheet in an angle division form on two sides.
I have to use the bottom of the sheet to hold the angle being formed.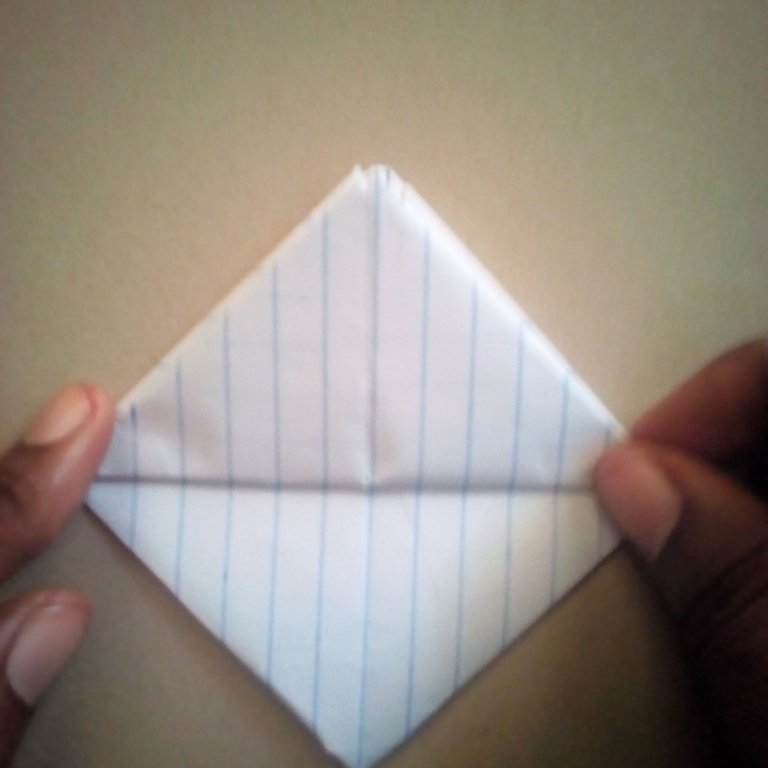 I folded the angle form of the sheet into four main separate kinds.
I have to unfold the first folding part of the angle formed with the sheet.
After I completed the local paper boat making, my little daughter forced me that she'll like to see the boat floating.
I went further and fill in water in a little robber and then put the paper boat inside to make my daughter happy as she saw the boat moving on the water as the air was blowing it.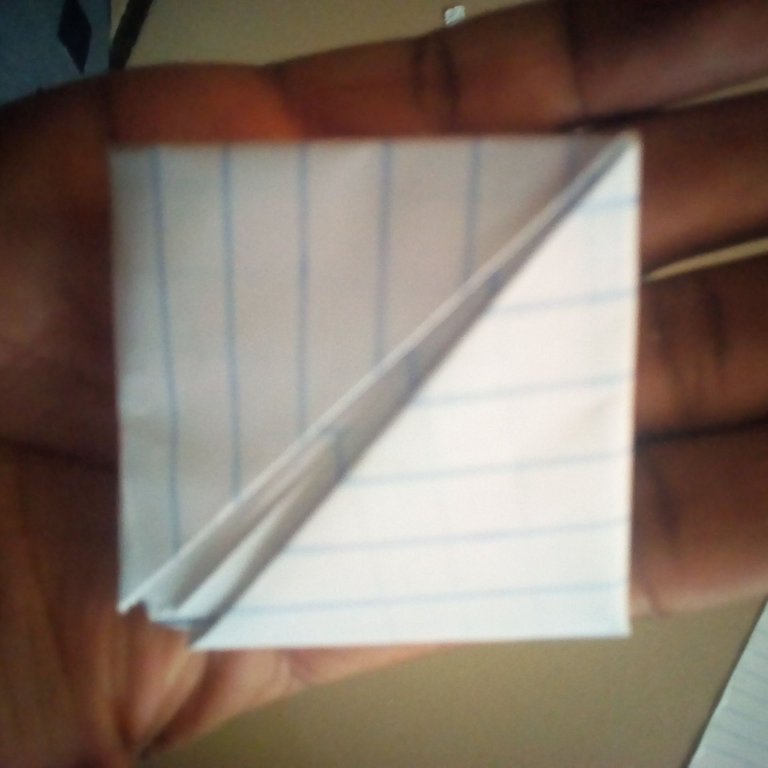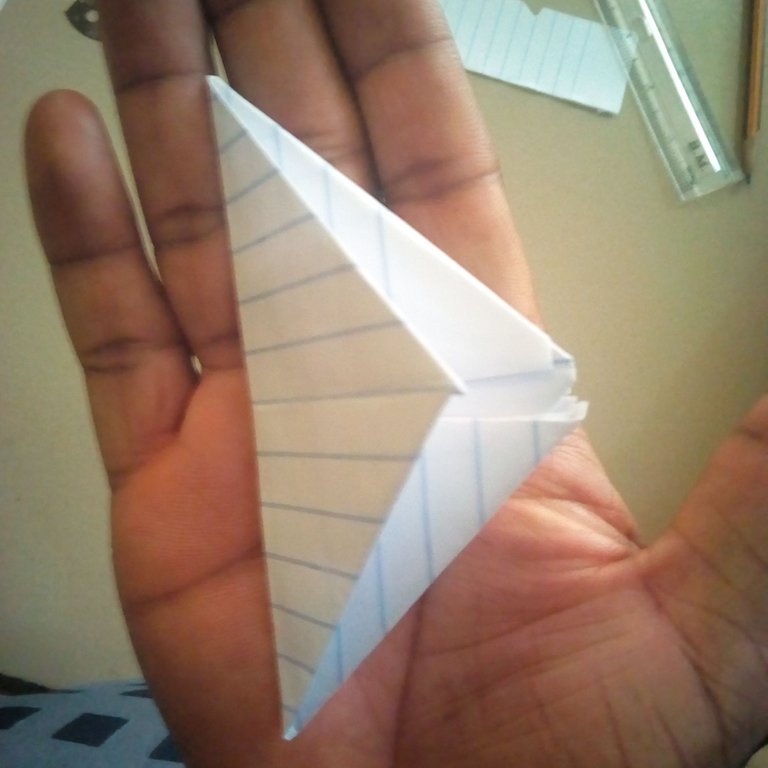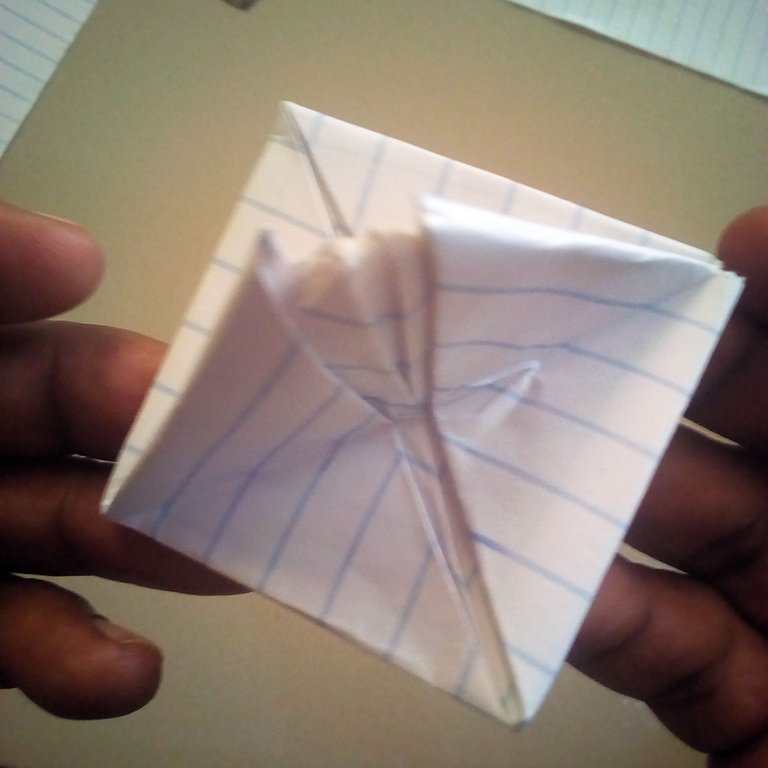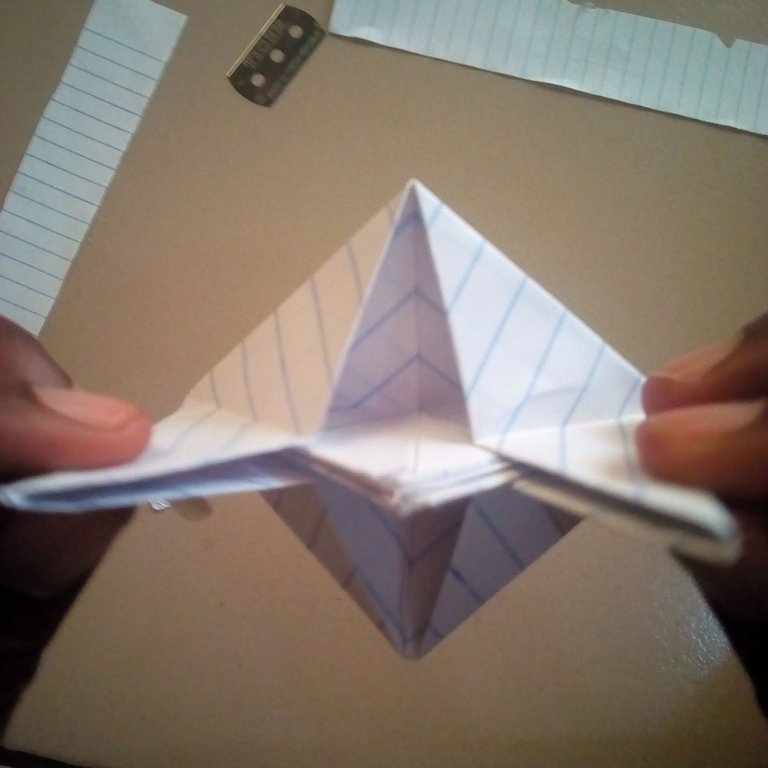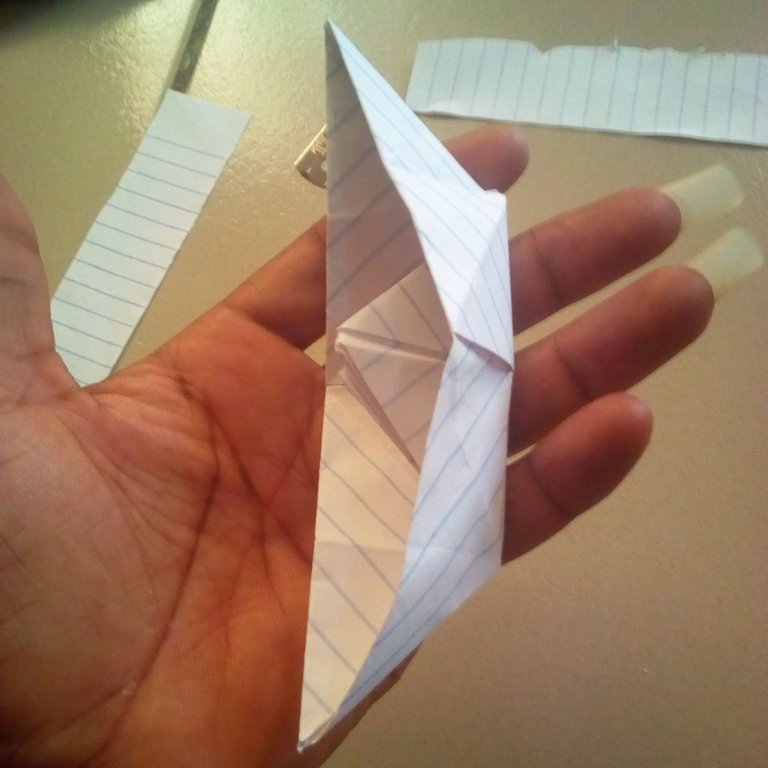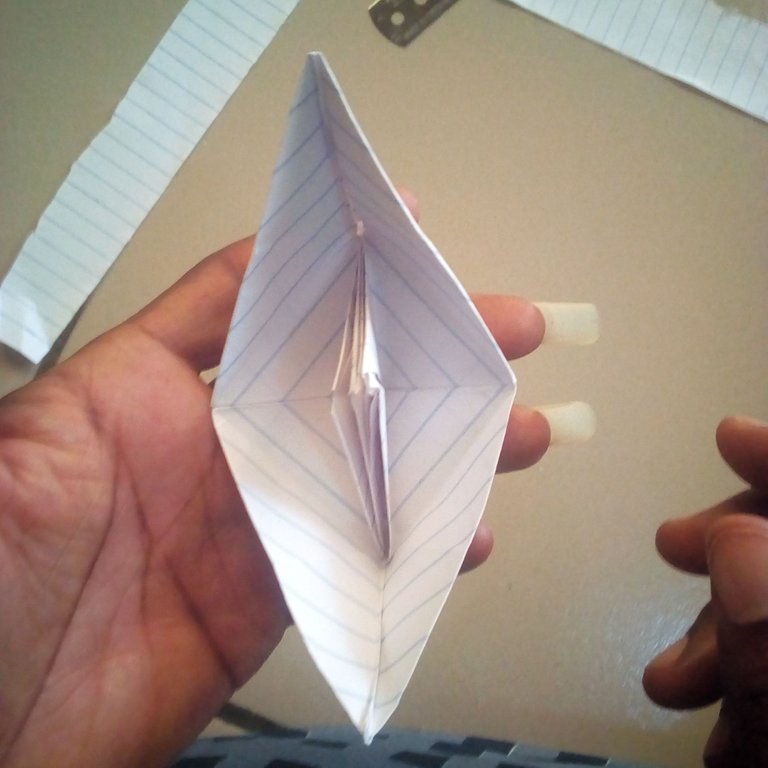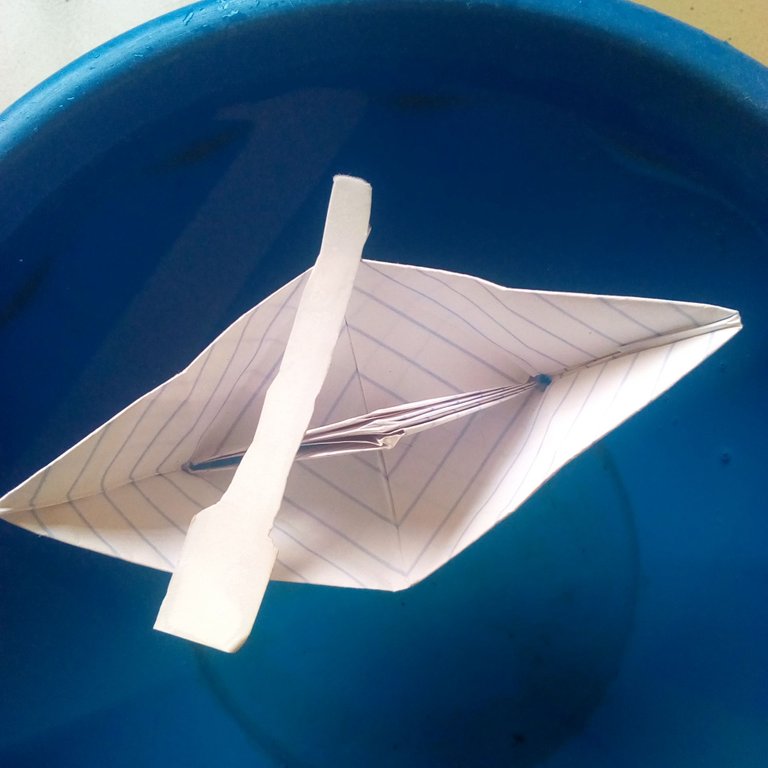 ---
---