Pumpkin Leaf and Blood Generation
Hello Hivers. Today I want to discuss the blood generation of pumpkin leaf. Blood is a very important part of the body system. This is because blood serves as a fuel supply to the body system. Without blood in the body system, the body and its entire parts will not function. Because of the importance of blood to the body, I came up with the idea to share how pumpkins can be used to assist the blood vessels.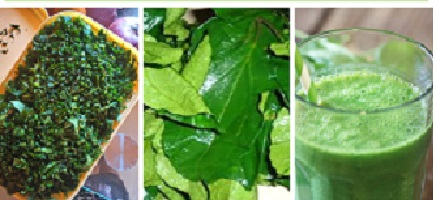 Image source
Based on my little research about blood generation which was done within my locality, I was able to ascertain that about 60% of people don't have money to eat healthy food, the food supposed to help for the natural blood generation. 20% of people believe in taking English drugs to build up their blood while 14% believe in taking natural medicine for their blood generation. The remaining 6% were neutral.
Having understood the little research about blood generation within my locality, I concluded to share the impact of pumpkin leaves to help blood generation in our body system. Talking about pumpkin leaf for blood generation, it's best to be compared when people go for English drugs. When you make use of pumpkin leaf for your blood generation, it doesn't have any side effects but rather adds other things like immune boosters, tissue support, and blood generation. But when one consumes English drugs for blood building, he or she is at risk of hurting the blood vessels or even the heart. The best thing one can do outside using pumpkin leaves is to eat healthy food and maintain personal hygiene.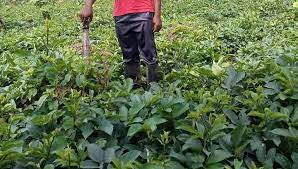 Image source
How to prepare pumpkin leaf for blood generation:
To achieve the arrangements of pumpkin leaves, all I used to do is to go into my pumpkin farm and plug some or I go into the market and buy fresh ones.
When I returned home, I'll wash the pumpkin leaf with water for sand and other particle removal.
After washing the pumpkin leaf, I'll use my hand to squeeze the leaf gradually. Squeezing the leaf will help bring out the main water from the leaf. After squeezing the leaf, the color of the water it'll generate will be in green color and sometimes look dark red.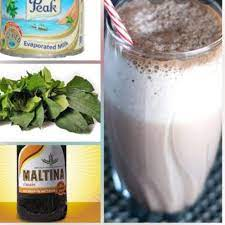 Image source
After I finished generating the water from the pumpkin leaf, I'll pour it into a big cup. After I pour it into a big cup, I'll add a bottle of Amstel Malt to it.
The next thing to it is to add a thin of milk to it. After adding the milk, use a table teaspoon to turn the whole pumpkin water, malt, and milk.
Drink a whole cup of pumpkin blood tea. You will have to make and drink it for three days.
Sources for further studies:
https://dobbyssignature.com/ugu-fluted-pumpkin-juice/
https://ng.opera.news/ng/en/health/49578eea56efb880e4a32ee1504d612c
---
---