WIP: I Just Completed Two of my Leather Footwear for Two Brothers // WIP: Acabo de completar dos de mis zapatos de cuero para dos hermanos ENG/ESP]
Today, I'll be presenting one of my completed WIP that has taken me a lot of time to present just because of how hard it's now within my location to get leather materials for my shoe-making work. It has not really been easy for me as much demand from customers keeps coming especially those that I still have their leather footwear to complete. Today, I'll be telling you why I decided to find a way to start completing my WIP.
Hoy, presentaré uno de mis WIP completos que me tomó mucho tiempo presentar solo por lo difícil que es ahora dentro de mi ubicación obtener materiales de cuero para mi trabajo de fabricación de calzado. Realmente no ha sido fácil para mí, ya que sigue llegando mucha demanda de los clientes, especialmente aquellos que todavía tengo que completar su calzado de cuero. Hoy, les contaré por qué decidí encontrar una manera de comenzar a completar mi WIP.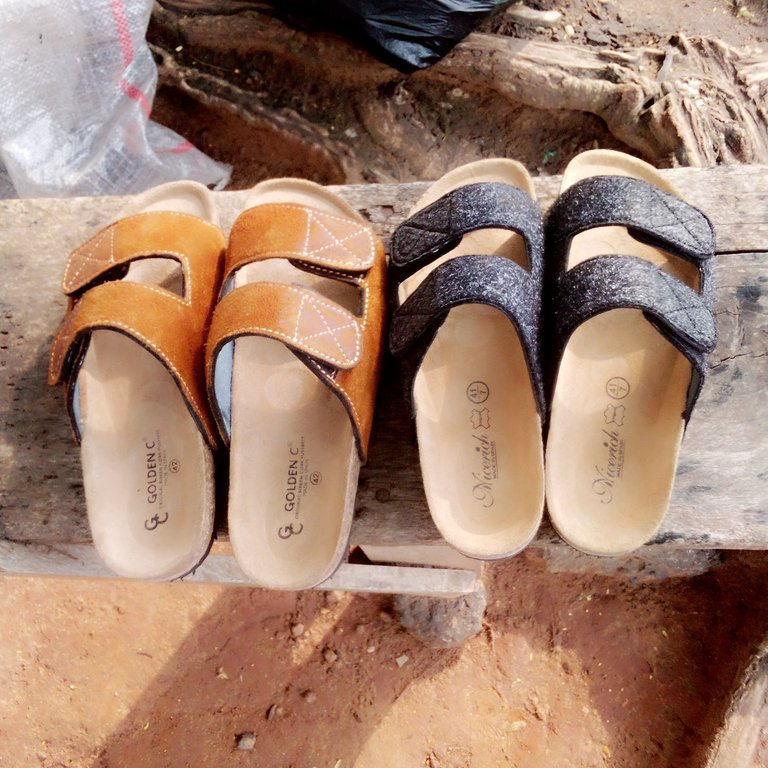 For some time now, some customers who gave me footwear to make for them have been disturbing me but the issue is that I have truly not been faithful to most of them as I have been giving them fake promises about when to get their footwear ready not knowing that I have only been running away on how to buy leather materials at a high price from the market which is the only reason which I have only been focusing on crocheting works because the cost of the materials are less expensive now but today I was pushed to start completing my WIP after most authors from the community have been doing so.
Desde hace un tiempo me molestan algunos clientes que me regalaban calzado para hacerles pero el tema es que la verdad es que a la mayoría no les he sido fiel ya que les he estado haciendo falsas promesas de cuando tener el calzado listo no sabiendo que solo me he estado escapando de cómo comprar materiales de cuero a un precio alto en el mercado, que es la única razón por la que solo me he centrado en trabajos de ganchillo porque el costo de los materiales es menos costoso ahora, pero hoy me empujaron para comenzar a completar mi WIP después de que la mayoría de los autores de la comunidad lo hayan hecho.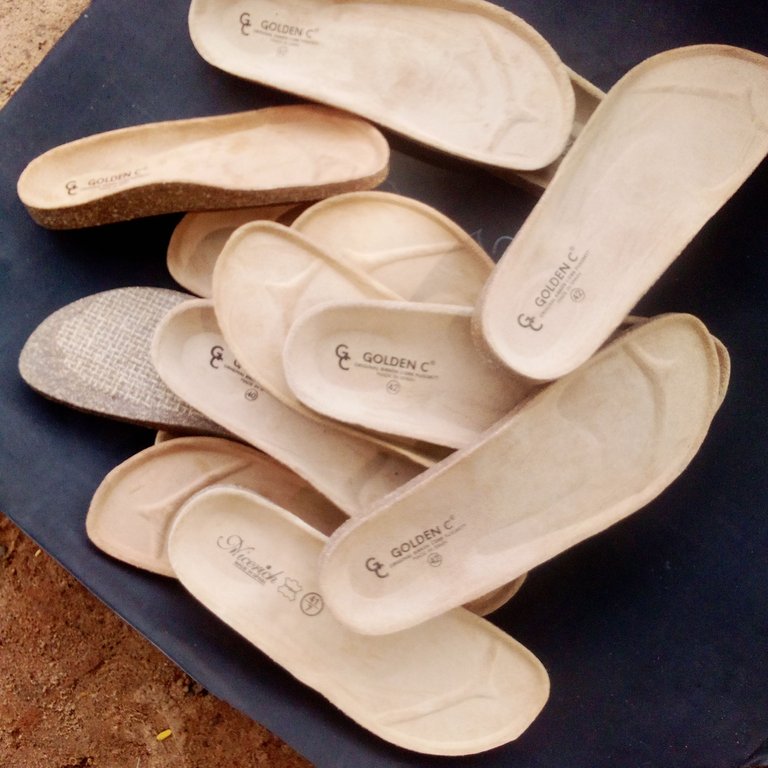 In order for me to start with my WIP leather footwear completion for customers, I called a customer from Aba in Abia state Nigeria and told him to supply me with some leather and soles in little quantities to enable me to finish some leather work for my customer. After discussing with him in the morning, towards the evening that same yesterday, I got the materials in my shoemaking office and then decide to start work immediately today.
Para poder comenzar con la finalización de mi calzado de cuero WIP para los clientes, llamé a un cliente de Aba en el estado de Abia, Nigeria, y le dije que me proporcionara un poco de cuero y suelas en pequeñas cantidades para permitirme terminar un trabajo de cuero para mi cliente. . Después de discutir con él en la mañana, hacia la noche de ese mismo ayer, conseguí los materiales en mi taller de zapatería y luego decido comenzar a trabajar inmediatamente hoy.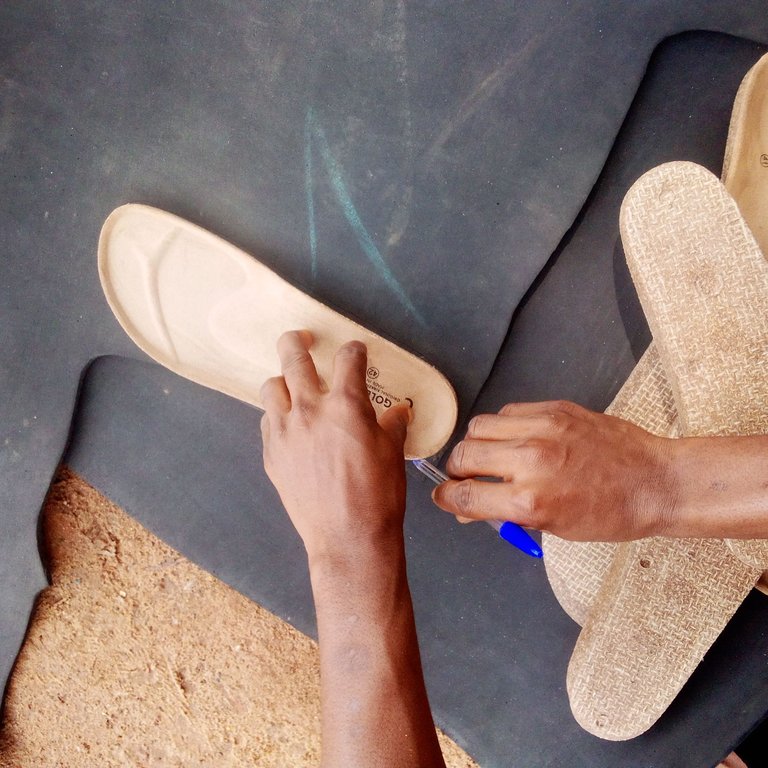 Immediately I got to my shoemaking office today, I didn't just want to delay much time. I have to start making two male slippers belonging to the same brothers because they have been patient with me for some time now for not doing their leather slippers for them. In order for me to achieve making the two slippers today, I distributed the work among my shoemaking team to make sure that we achieve the two today, and in the end, I was able to complete the two foot wears from my WIP. I believe before the 3ist of this Month I will be completing all my WIP from my leather works.
Inmediatamente llegué a mi oficina de zapatería hoy, no solo quería demorar mucho tiempo. Tengo que empezar a hacer dos pantuflas de hombre que pertenecen a los mismos hermanos porque tienen paciencia conmigo desde hace tiempo por no hacerles sus pantuflas de cuero. Para lograr hacer las dos pantuflas hoy, distribuí el trabajo entre mi equipo de zapateros para asegurarnos de lograr las dos hoy y, al final, pude completar los dos zapatos de mi WIP. Creo que antes del 3 de este mes estaré completando todo mi WIP de mis trabajos en cuero.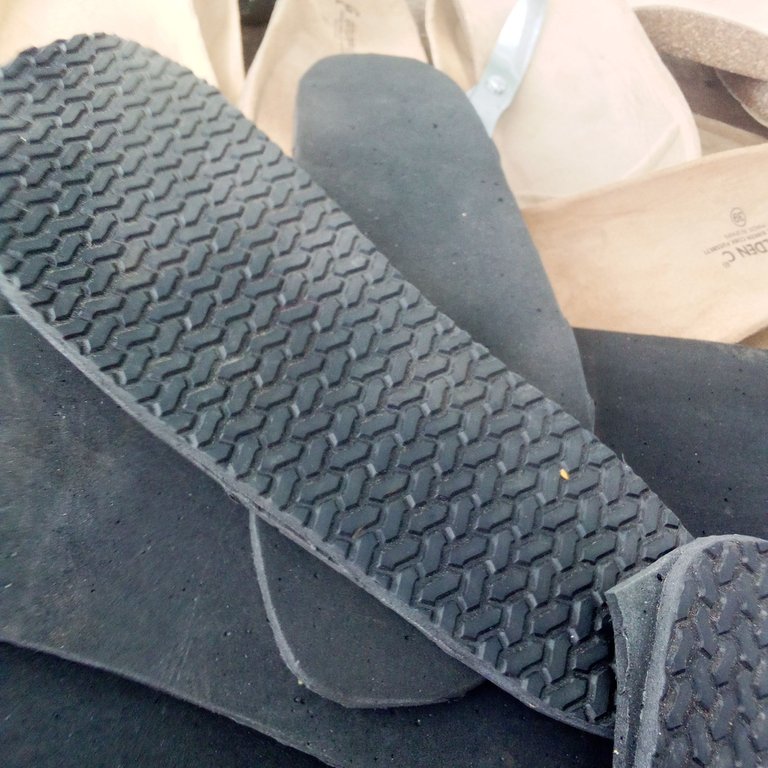 Immediately I completed the two leather foot wears for my customers who are from the same house, I called the younger one among them to come and have the footwear. When he came this evening for the footwear, he was surprised that I completed the wears today and told me that he and his brother has already removed their mind about the footwear but thanked God that I completed the work.
Inmediatamente terminé los dos zapatos de cuero para mis clientes que son de la misma casa, llamé al más joven de ellos para que viniera y tuviera el calzado. Cuando vino esta noche por el calzado, se sorprendió de que yo completara la ropa hoy y me dijo que él y su hermano ya habían dejado de pensar en el calzado, pero agradeció a Dios que terminé el trabajo.
Materials that were used in making the leather footwear:
African leather.
African sole.
Sewing machines and its needle.
Scissors.
Gum.
Hammer.
Materiales que se utilizaron en la elaboración del calzado de cuero:
cuero africano.
lenguado africano.
Máquinas de coser y su aguja.
Tijeras.
Goma.
Martillo.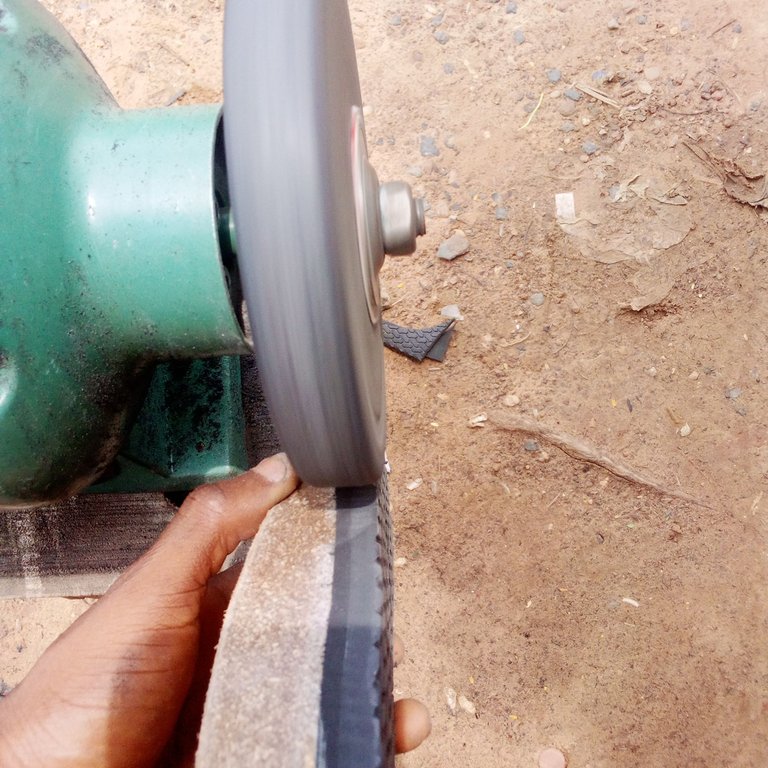 Procedures used in making the leather footwears are as follows:
I have to make sure that all the materials are bought from the market.
I have to take measurements of the slipper with the leather.
I have to cut the leather to be used for the slipper.
I have to cut the leather according to the design of the slipper and then sew them using a sewing machine.
I have to sew both the down and top leather together for the slipper.
I have to sandpaper both the sole and the leather design.
Placing the sole and leather under the sun was what I did next to allow them dry.
I have to fix the complete slipper and then hit them slightly with a hammer to make it last longer.
Los procedimientos utilizados en la elaboración de los calzados de cuero son los siguientes:
Tengo que asegurarme de que todos los materiales se compran en el mercado.
Tengo que tomar medidas de la zapatilla con el cuero.
Tengo que cortar el cuero que se utilizará para la zapatilla.
Tengo que cortar el cuero según el diseño de la zapatilla y luego coserlos con una máquina de coser.
Tengo que coser tanto el cuero de arriba como el de abajo para hacer la pantufla.
Tengo que lijar tanto la suela como el diseño de la piel.
Colocar la suela y el cuero bajo el sol fue lo que hice a continuación para permitir que se sequen.
Tengo que arreglar la zapatilla completa y luego golpearlas ligeramente con un martillo para que duren más.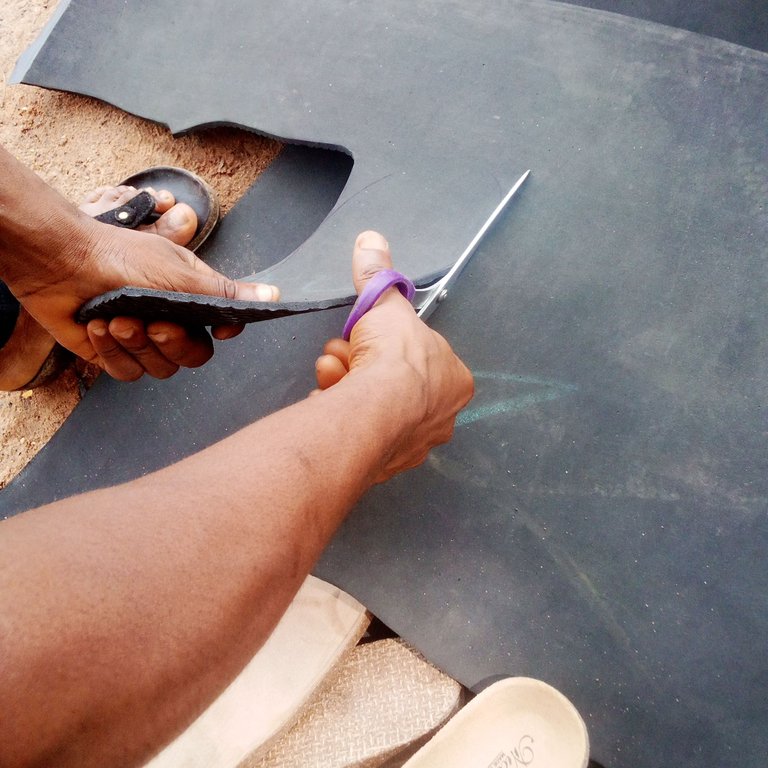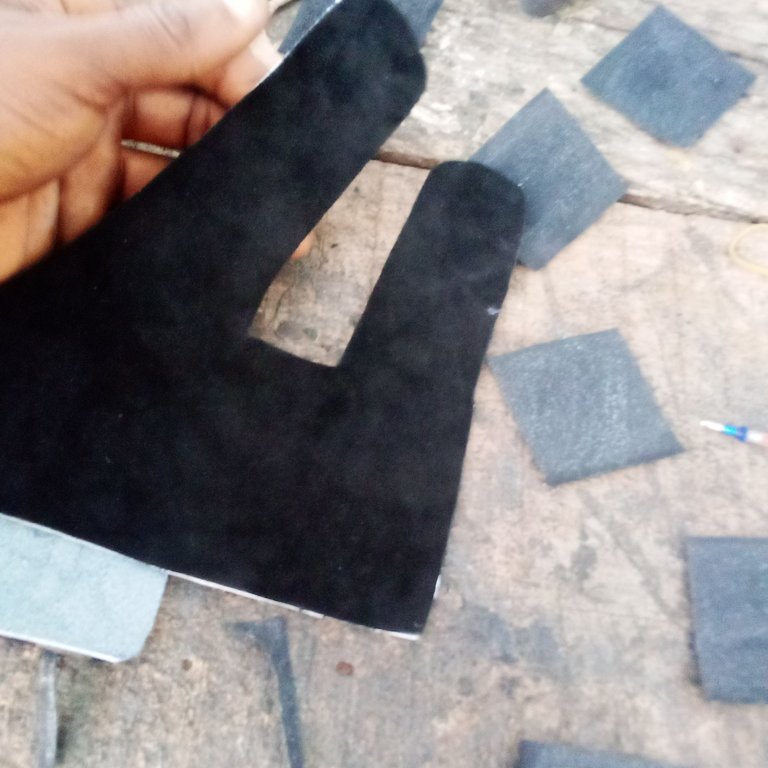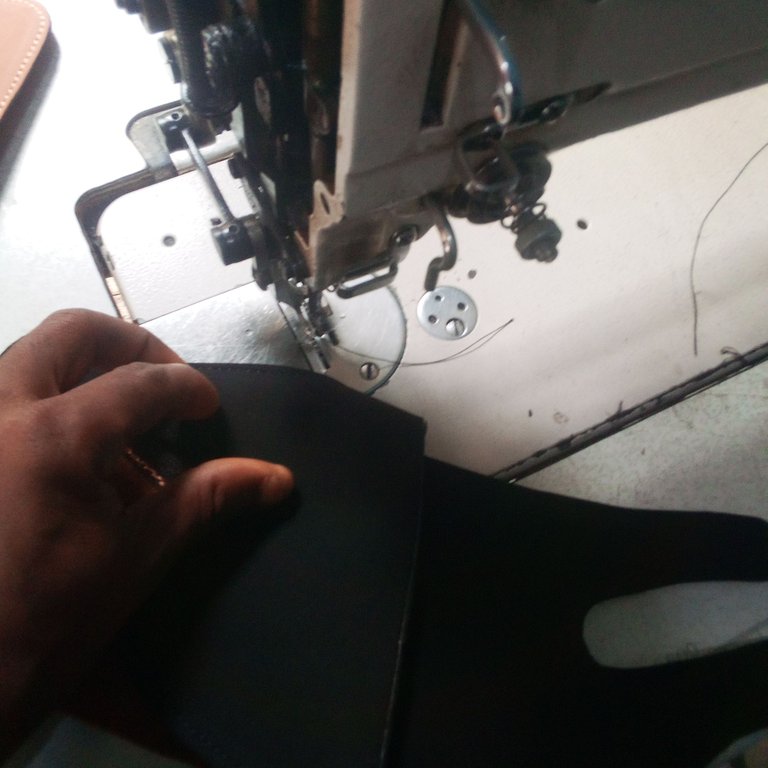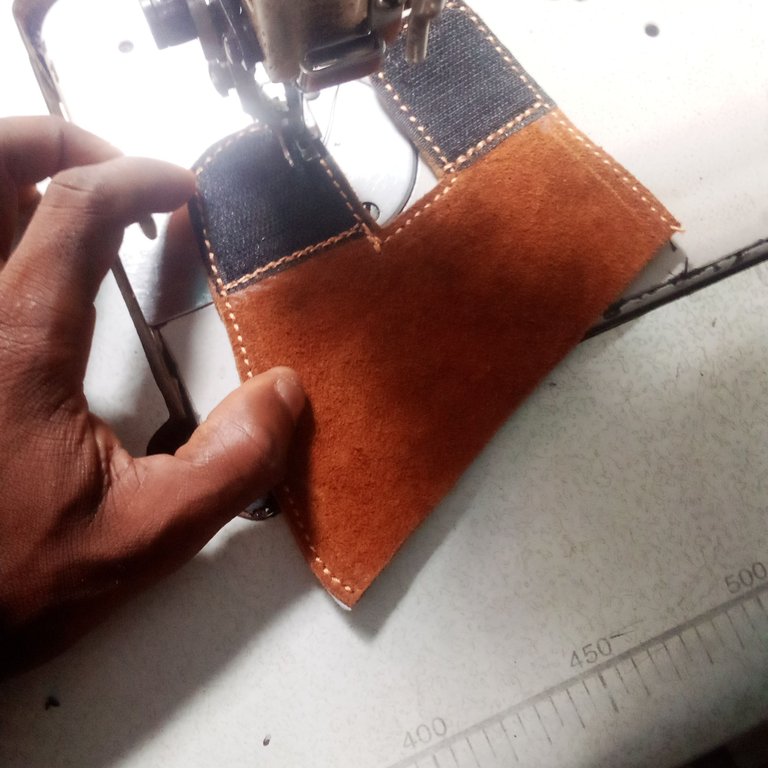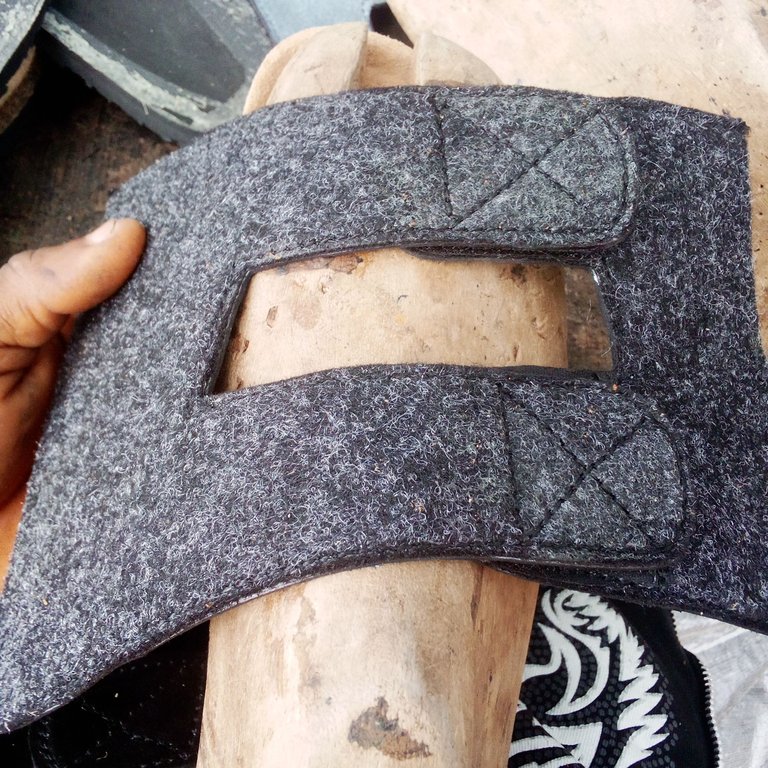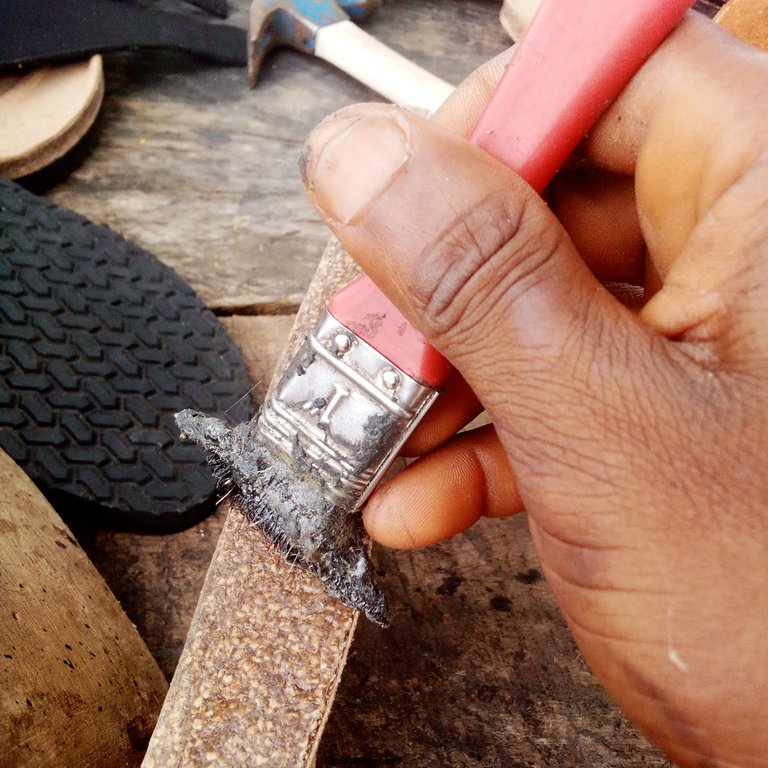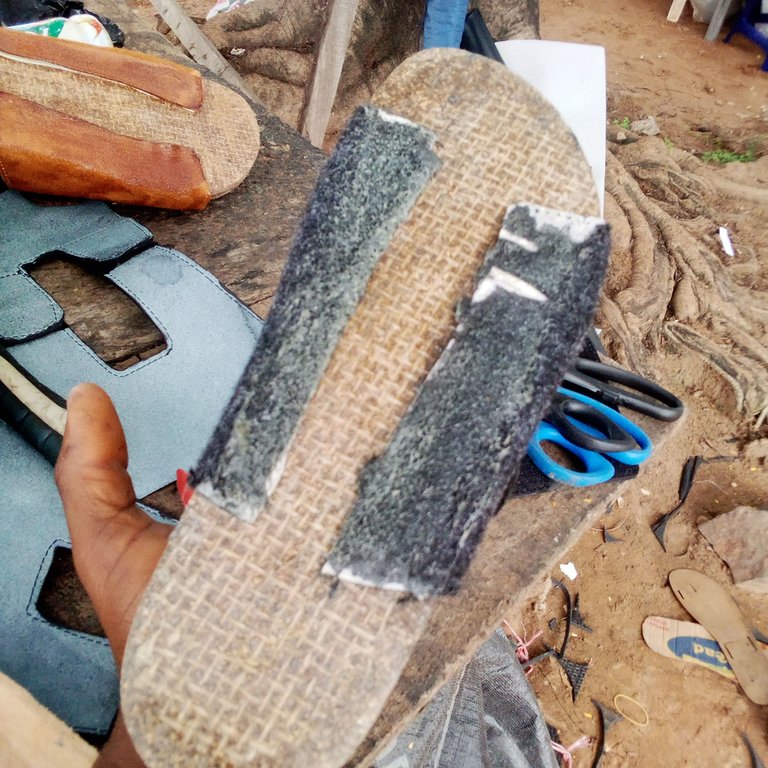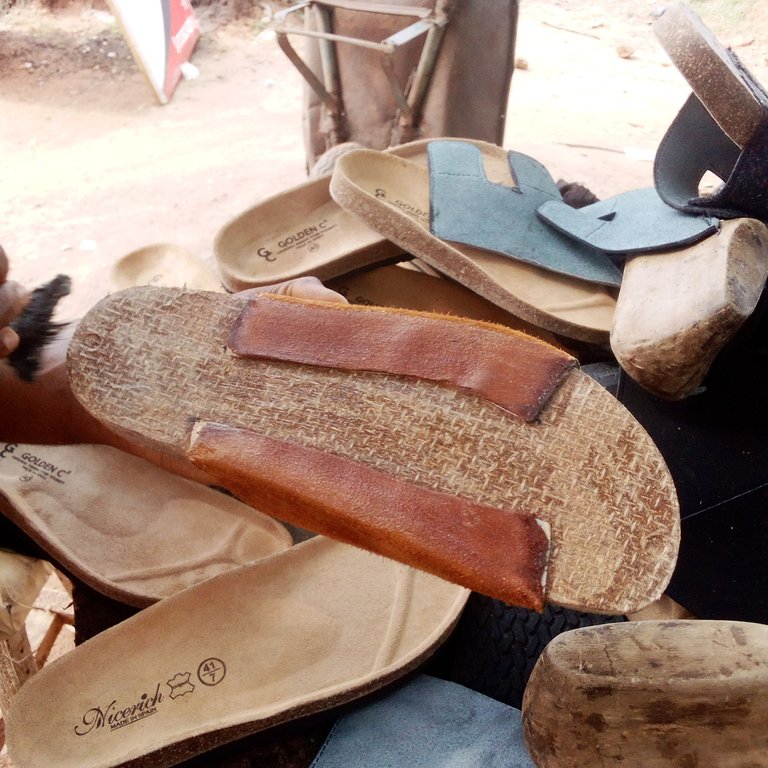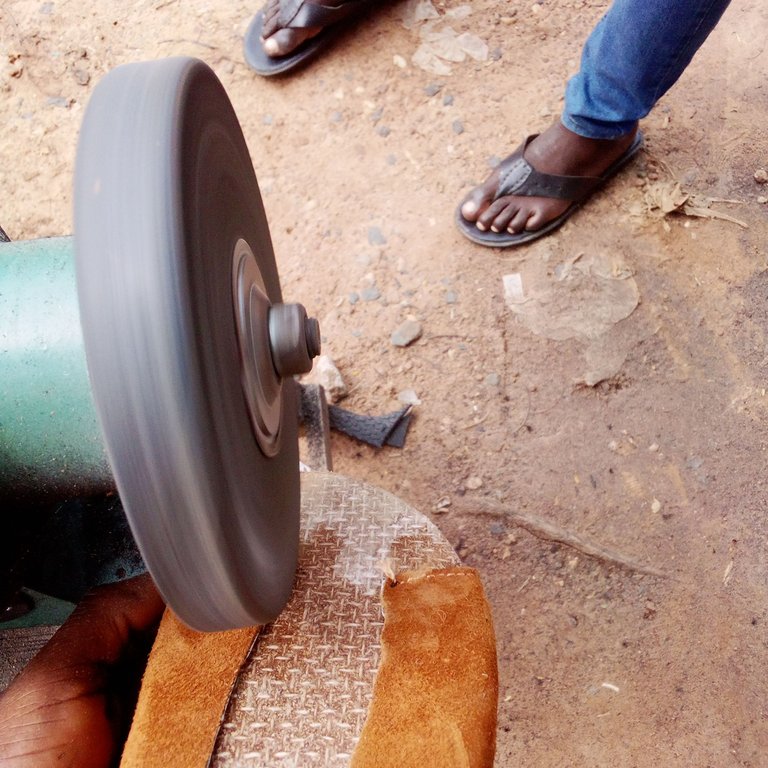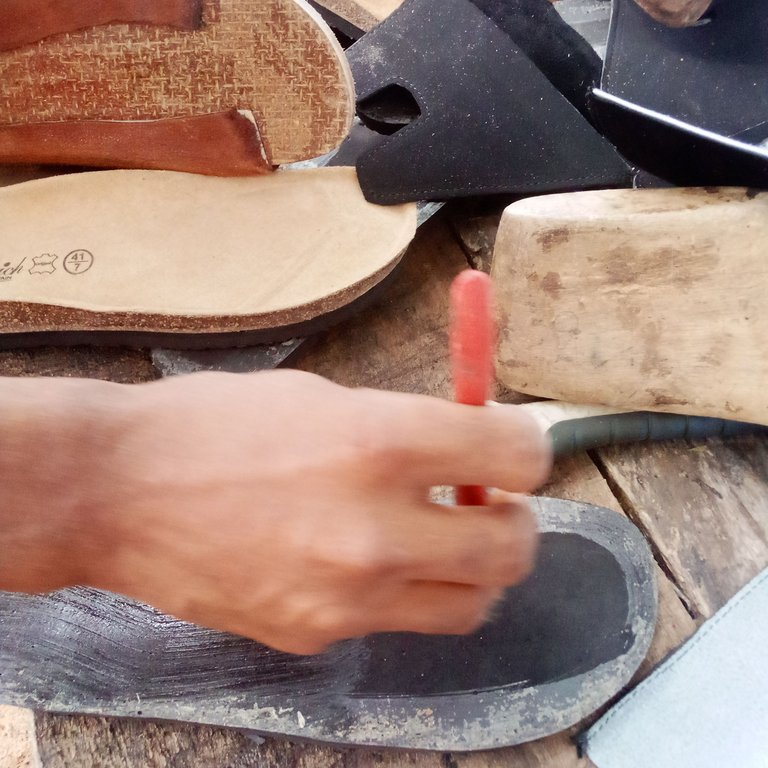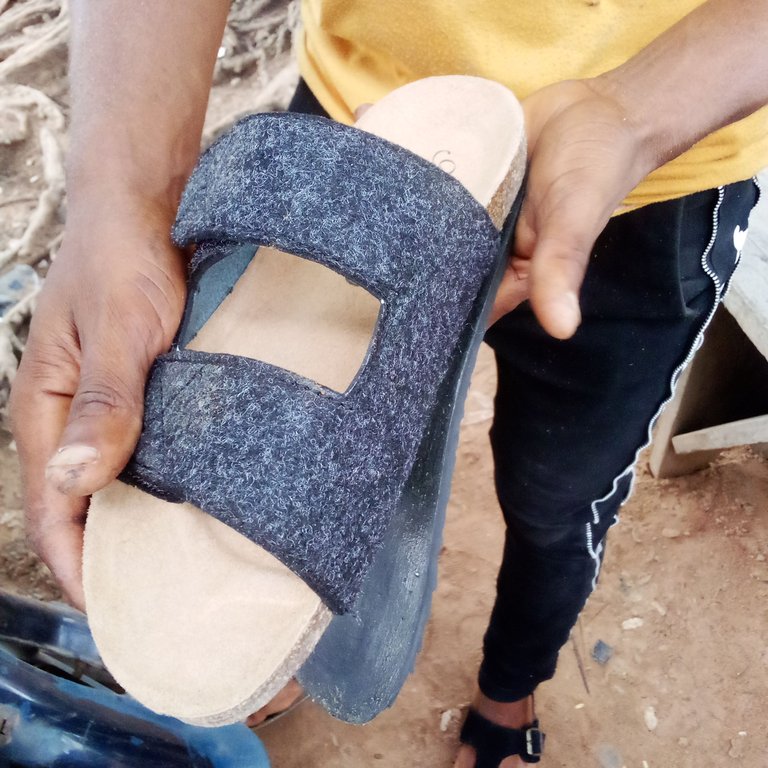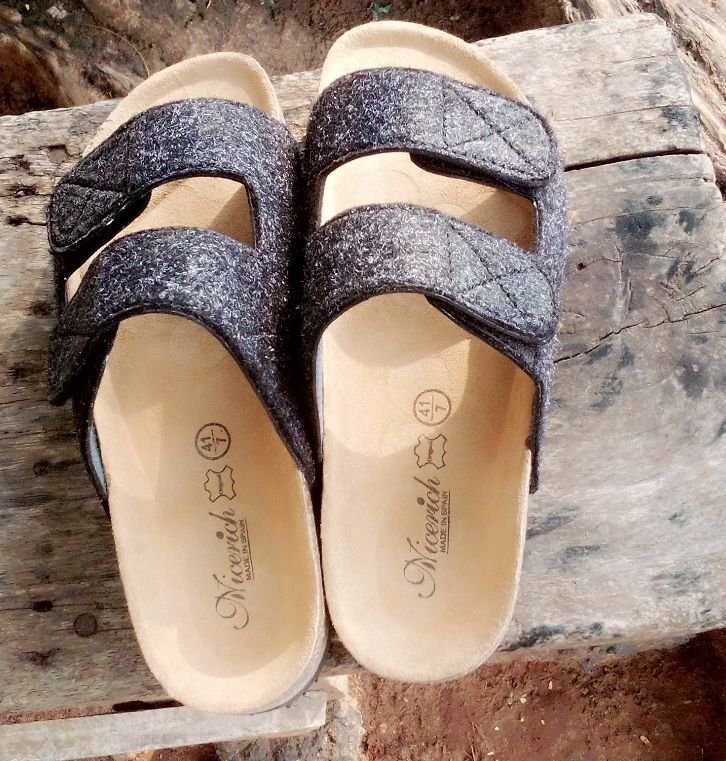 ---
---