Occasional Photography : 'Beauty of house insects' [Authentic]
Hello and a very good day to everyone.
At this stage of my life, I feel I don't exactly hate insects. Although, my hatred for cockroaches will stay for life. 😖 I have a great liking for moths and their species. I also have a liking towards beetles. Snails are okayish. Let me shorten it up, see below.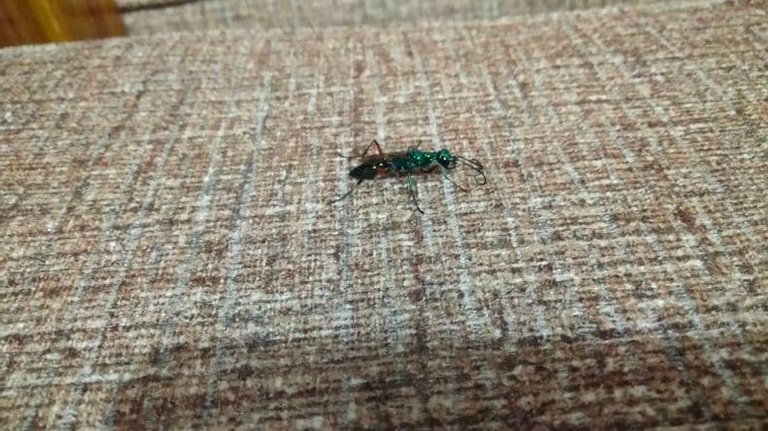 I think you can guess by looking that this insect is residing on my furniture. This is my sofa and I wasn't prepared to capture it here. It was such a sight, I was pretty surprised and amazed too. Immediately I fed into my curiosity and looked up for it using Google Lens and there I found, it is named, 'Tiger Bettle'. To be honest with you all, I felt it looked gorgeous with the biscuit background. To my surprise, Tiger Bettles are very fast. Rivacindela Hudsoni, another species of Tiger Bettles has a running speed of 9 km/h as per Wiki. It sounds pretty cool. 😍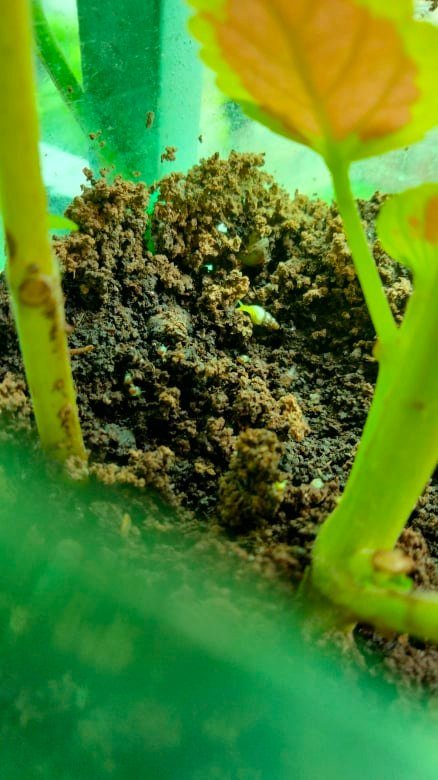 Here, this is Mr.Snail who is still a baby if I am guessing right. My eldest sister loves plants to the point that she got some indoor plants and has given me the responsibility to water them. As it is winter they don't need much watering now. One day while I was about to water, I have observed this tiny creature making its way through the soil. Again, with a dirty background, we have a lovely light lime-colored Mr.Snail.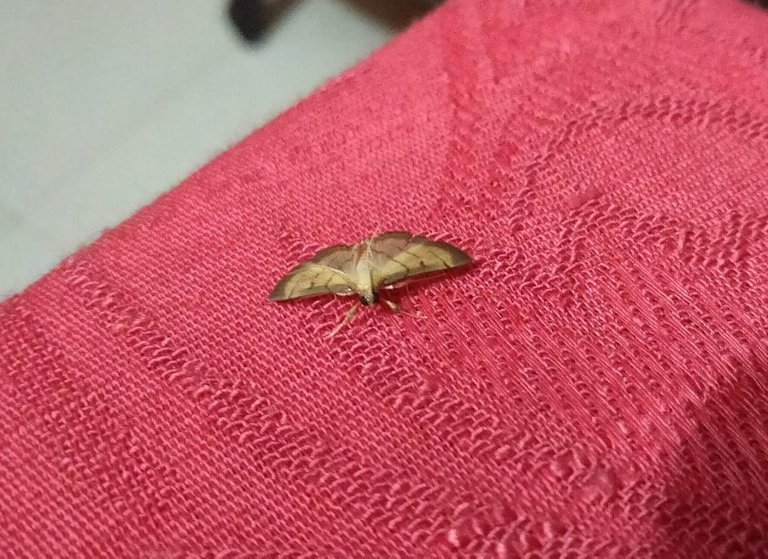 This is little Mrs.Moth. She is pretty. I too found it on my sofa cover. I wonder what else is hiding on that particular sofa of mine. This is still a riddle yet to uncover. Also, I have noticed this, all of the mentioned insects have a 'brown' color as a common topic. Maybe I am thinking too much, but I wonder if 'brown' has any relationship connecting the three.
All images are taken with Realme C15.
Thank you all. I hope you liked it. Please leave your review. Have a good day.
---
---