"Quest For Stoken" is Better Than I Could Imagine
Hello family. I am so excited getting connected with you today.
For a significant part of my life, I have not always been a game lover. My journey in gaming all started when I was introduced to gaming with others on this amazing platform. I grew interest in gaming because of the fun it came along with whilst playing with other people and more importantly the ability of the games on Hive to foster strong relations between people all over the world.
When I heard about the "Quest For Stoken 2D Game", I quickly jumped on it and today, I present to you my review of the game. Please feel free to tell me what you think about my review. This will go a long way to help improve my understanding about the game.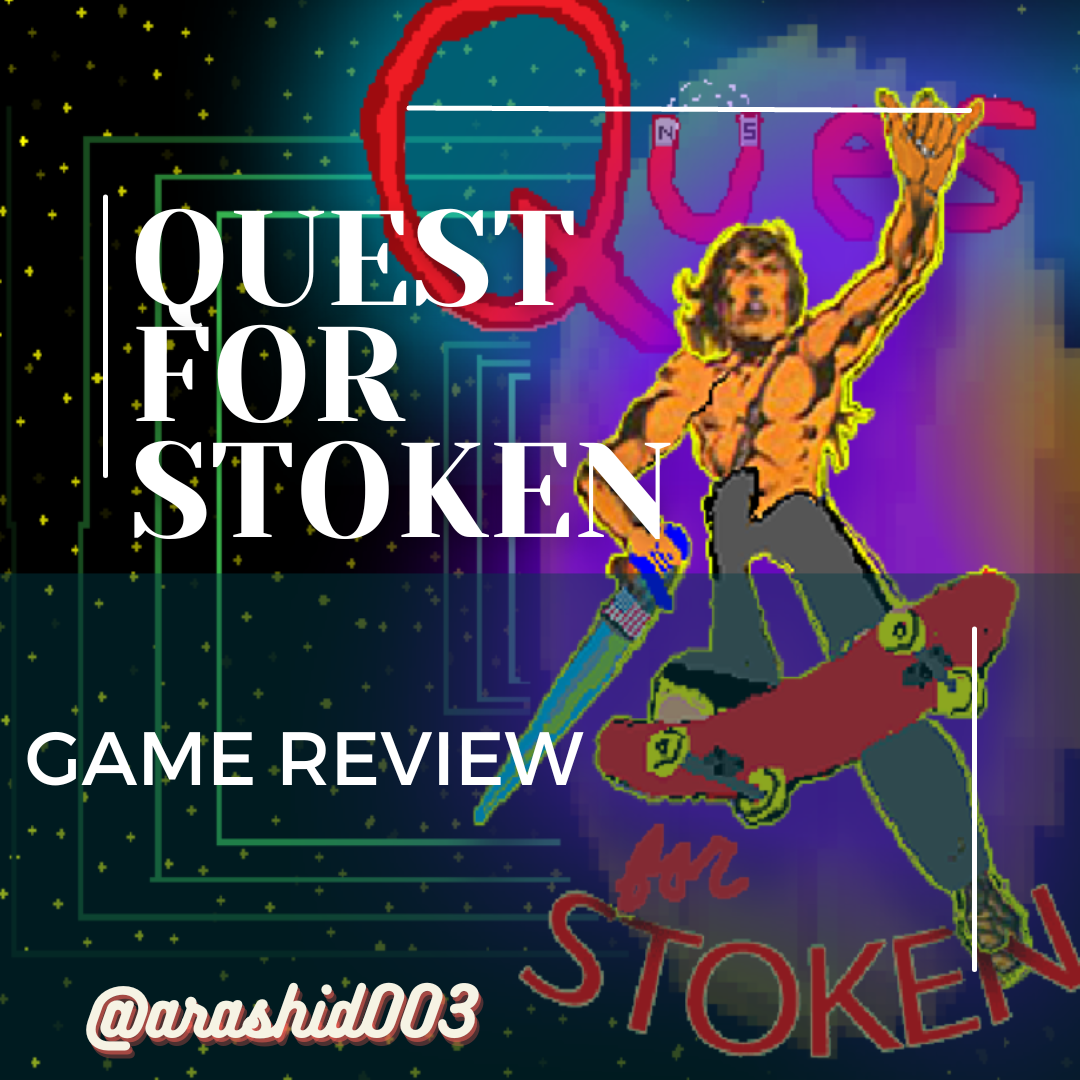 To play Quest For Stoken, please click on this
To read more about this contest, please click on this
With all this said and done, let's jump into the review.
THE ALPHA
Once the site is loaded, a loading bar is initiated to show the progress of the beginning of the game.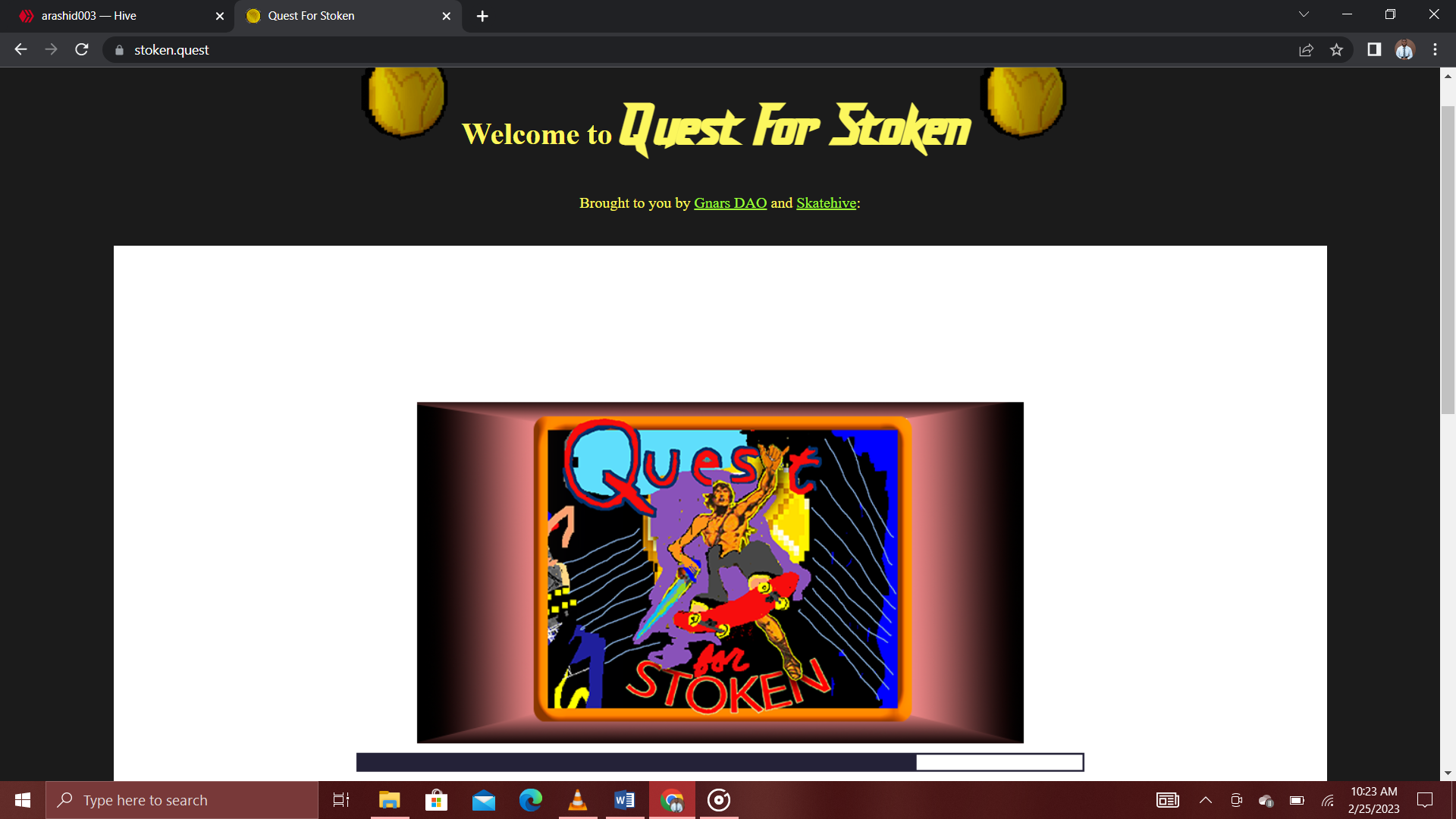 One thing I had my eyes all over to see was the ability to log in with my Hive Account. Alas, I found it even though it is currently not in operation. Once this feature is incorporated, it will go a long way to improve the user friendly nature of the game and I am sure hive users can get connected onwards to play together. I can't wait for this feature to be in operation. There is also a comments sections where players can drop their views, suggestions or concerns about the game.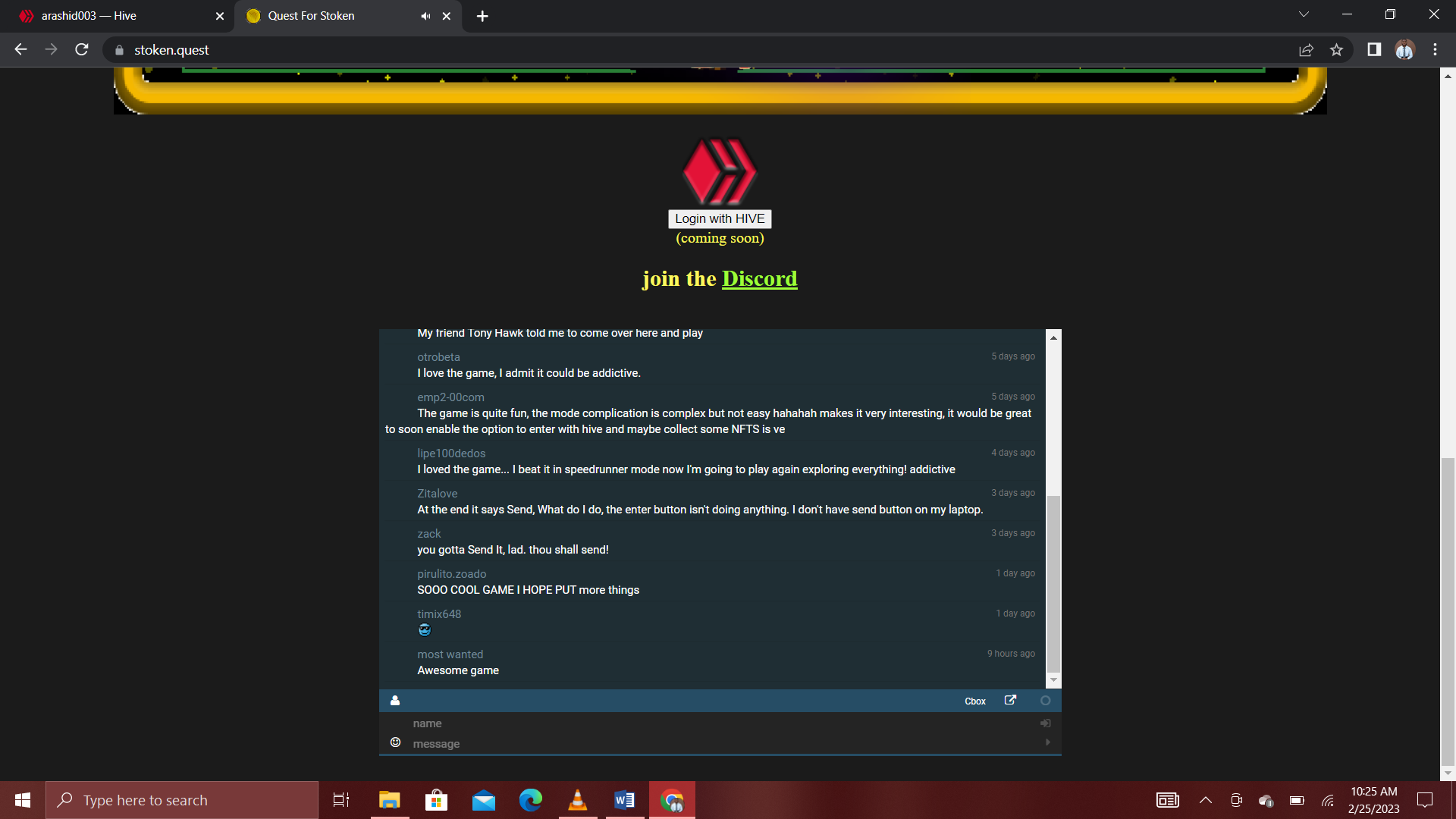 Pressing the Spacebar initiates the game.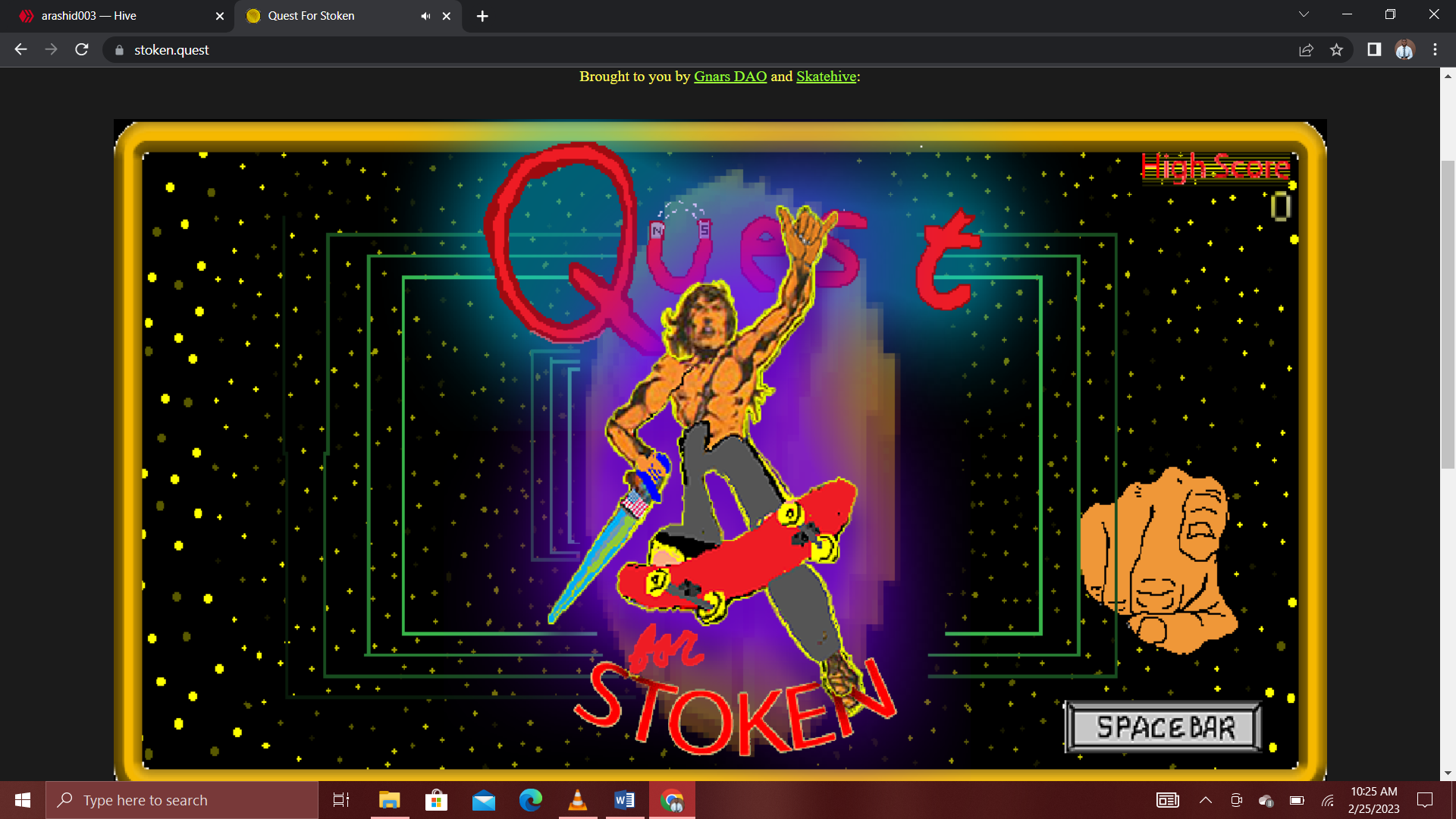 The game finally loads and then it is time to play.
Below are the controls you will need to navigate your way through the game;
The Right Arrow Key/ The 'A' Key – to move forward or towards the right
The Left Arrow Key/ the "D" key- to move backward or towards the left
The Space Bar- to Jump
Pressing the Space Bar twice concurrently- to jump twice as high
The "Z" Key- brings out the American shield for protection
The Shift Key- brings out the sword to fight
The "R" key- enables you to back to the homepage
MY PLAY
After I was able to figure out what the playing keys were, I began my game.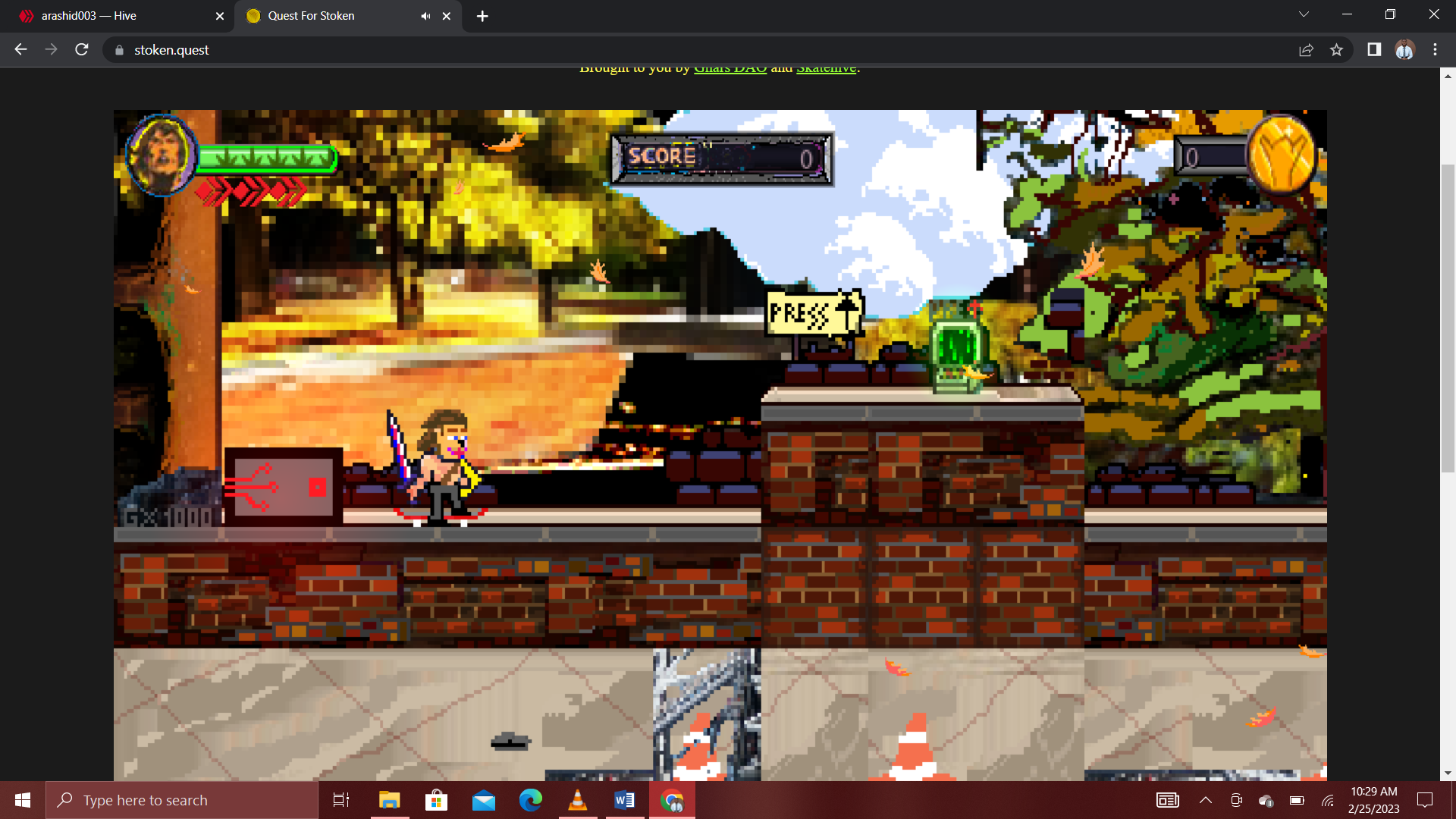 After trying so hard to climb to the highest level, I finally got on top where I met the first assassin I had to kill. I was able to get rid of him and immediately realized I had earned myself 50 points for killing him.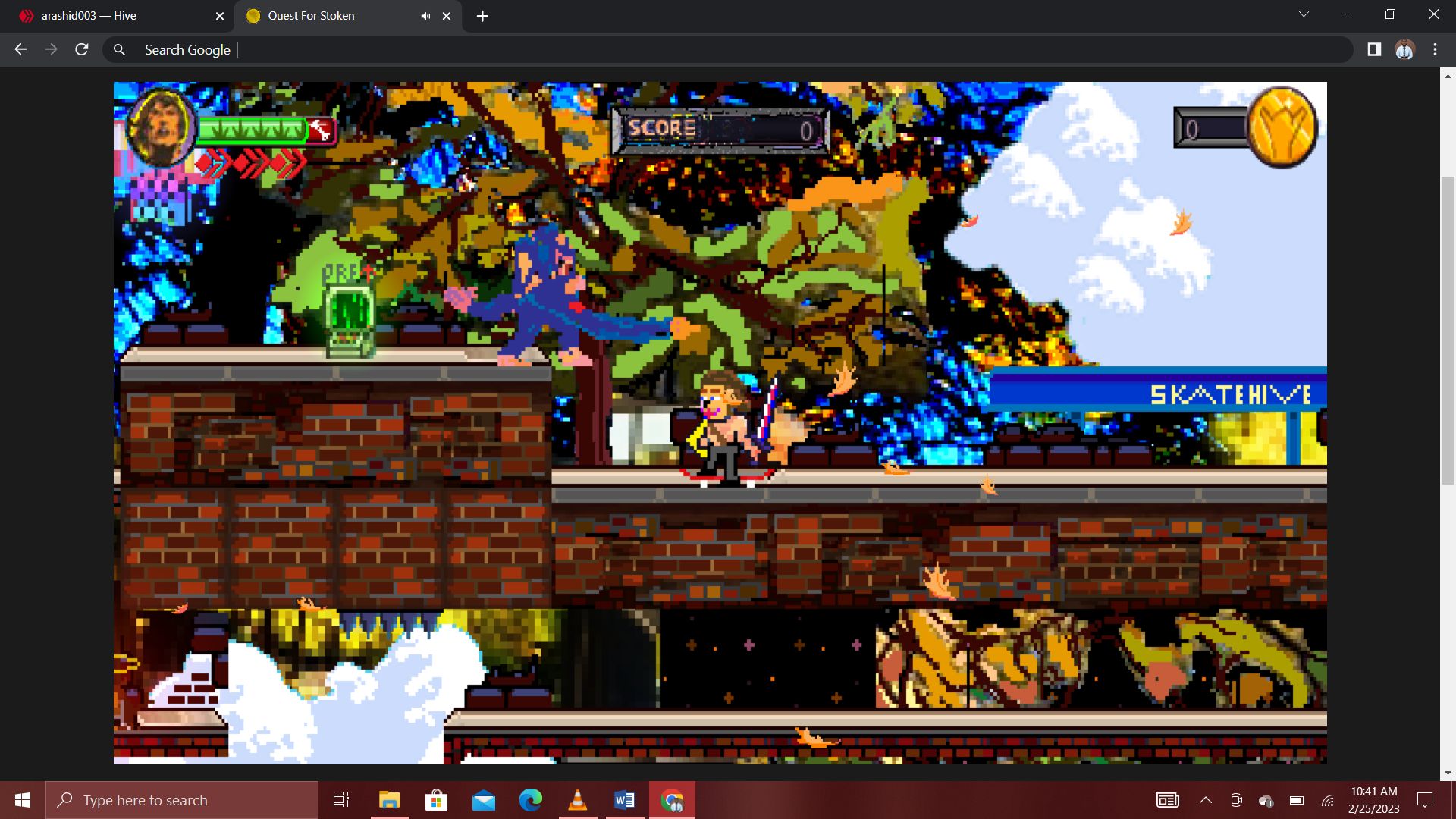 Moving on, I encountered a very big trench in front of my which I had to cross. I must confess, I really had a tough time there. After some trials at that point, I failed so I ended up with 150 points for that game.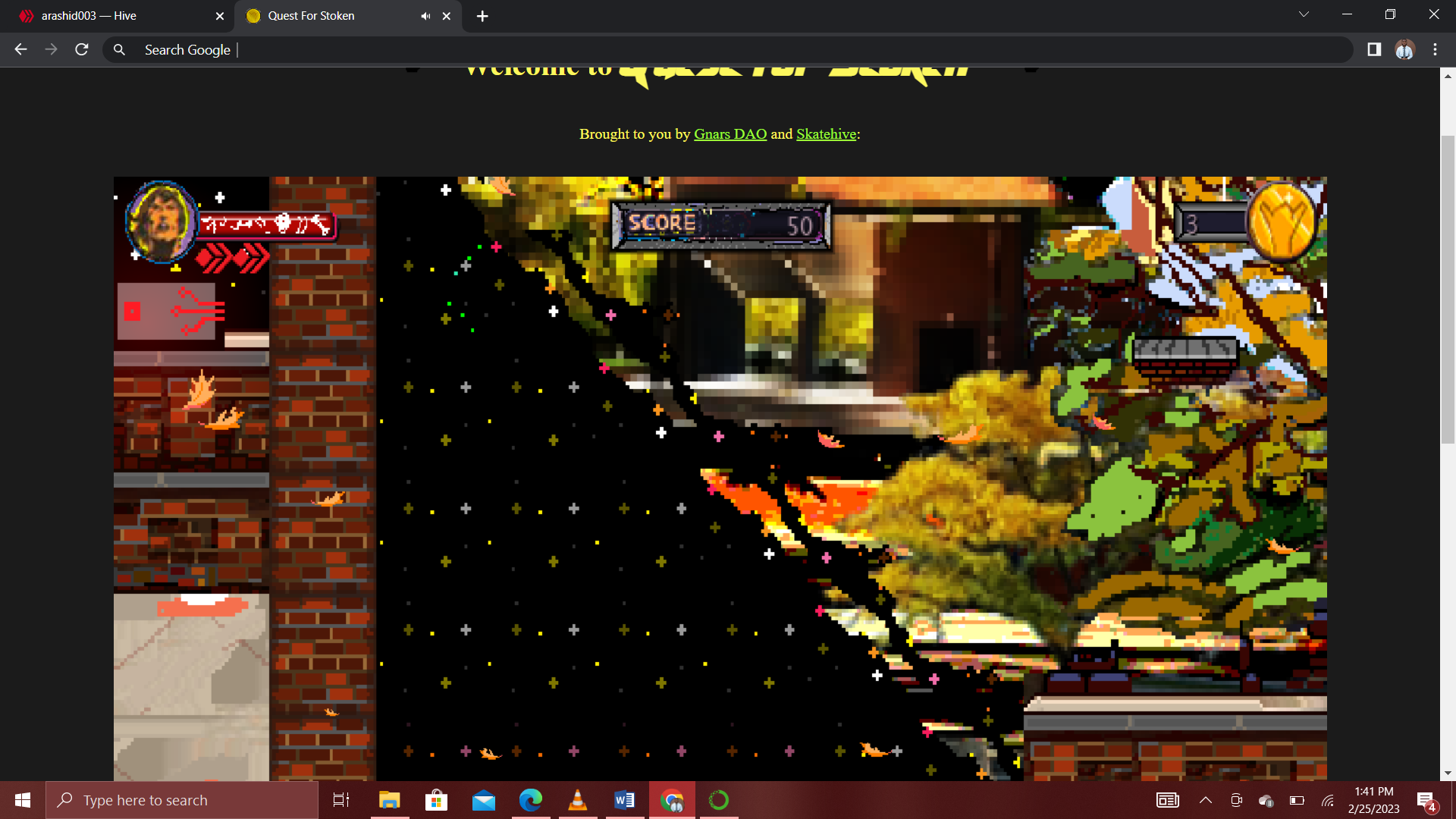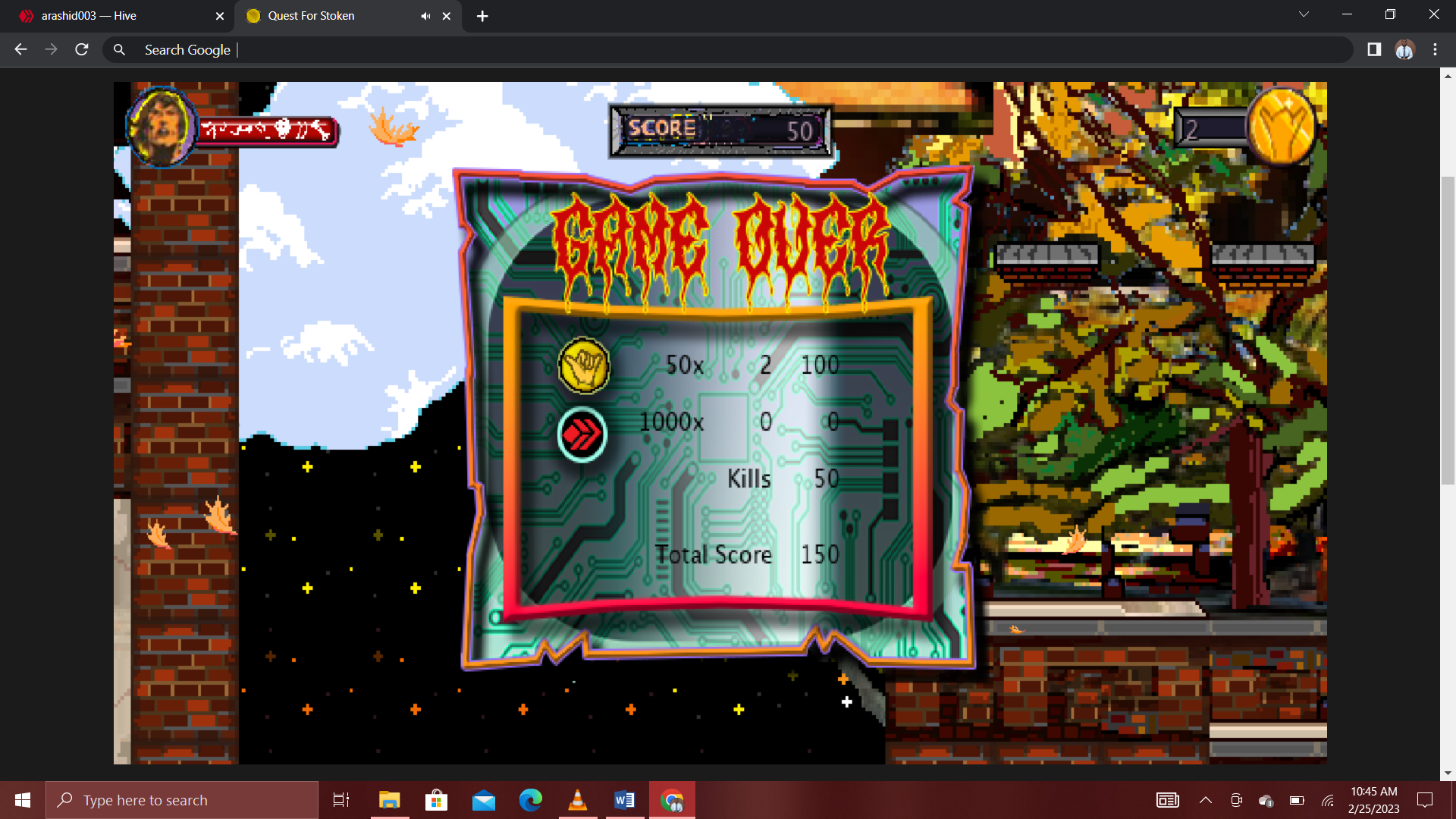 Then I continued, I was now getting abreast with how things work. The more I played, the more I earned higher points. I really enjoyed the game experience.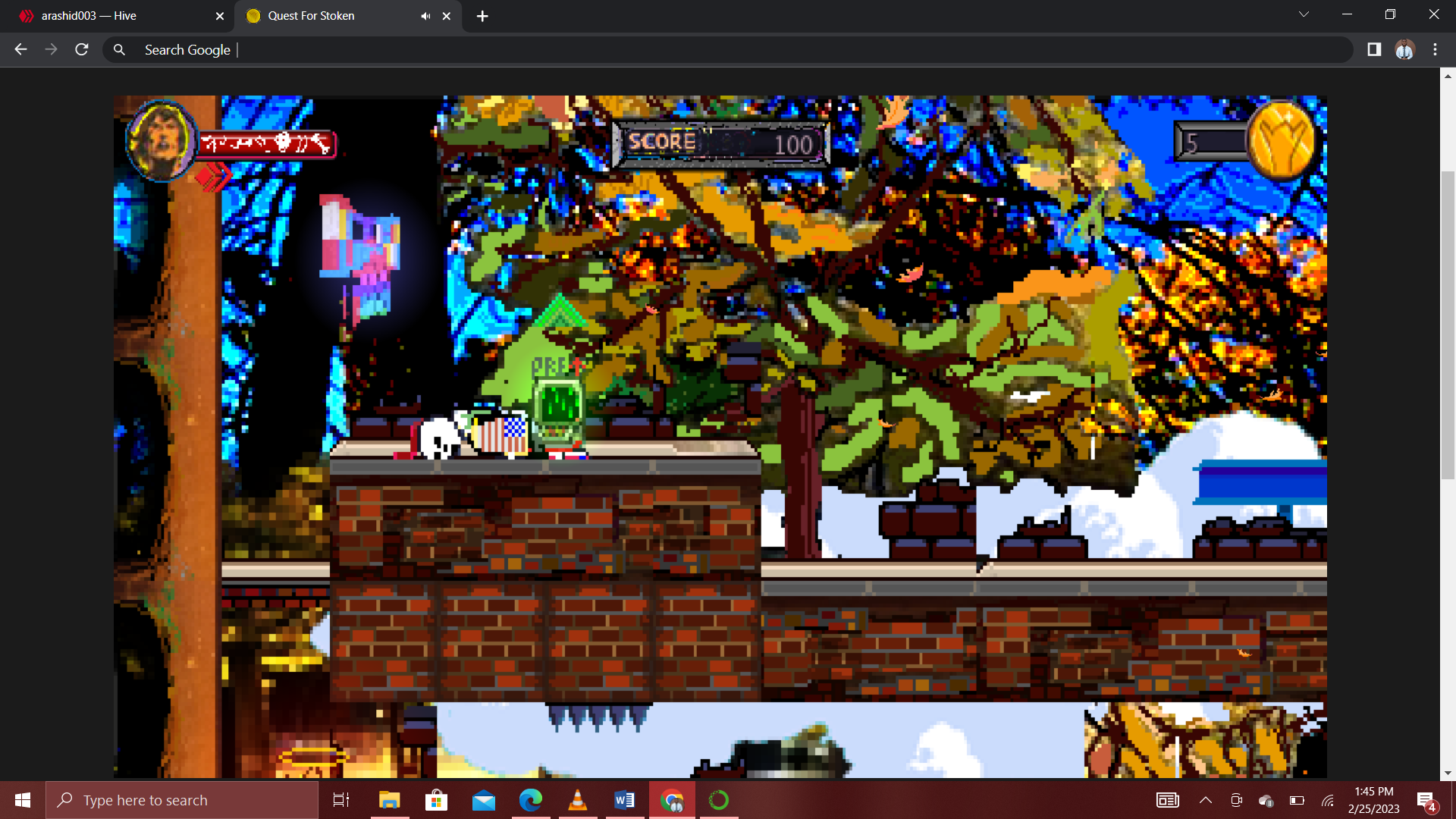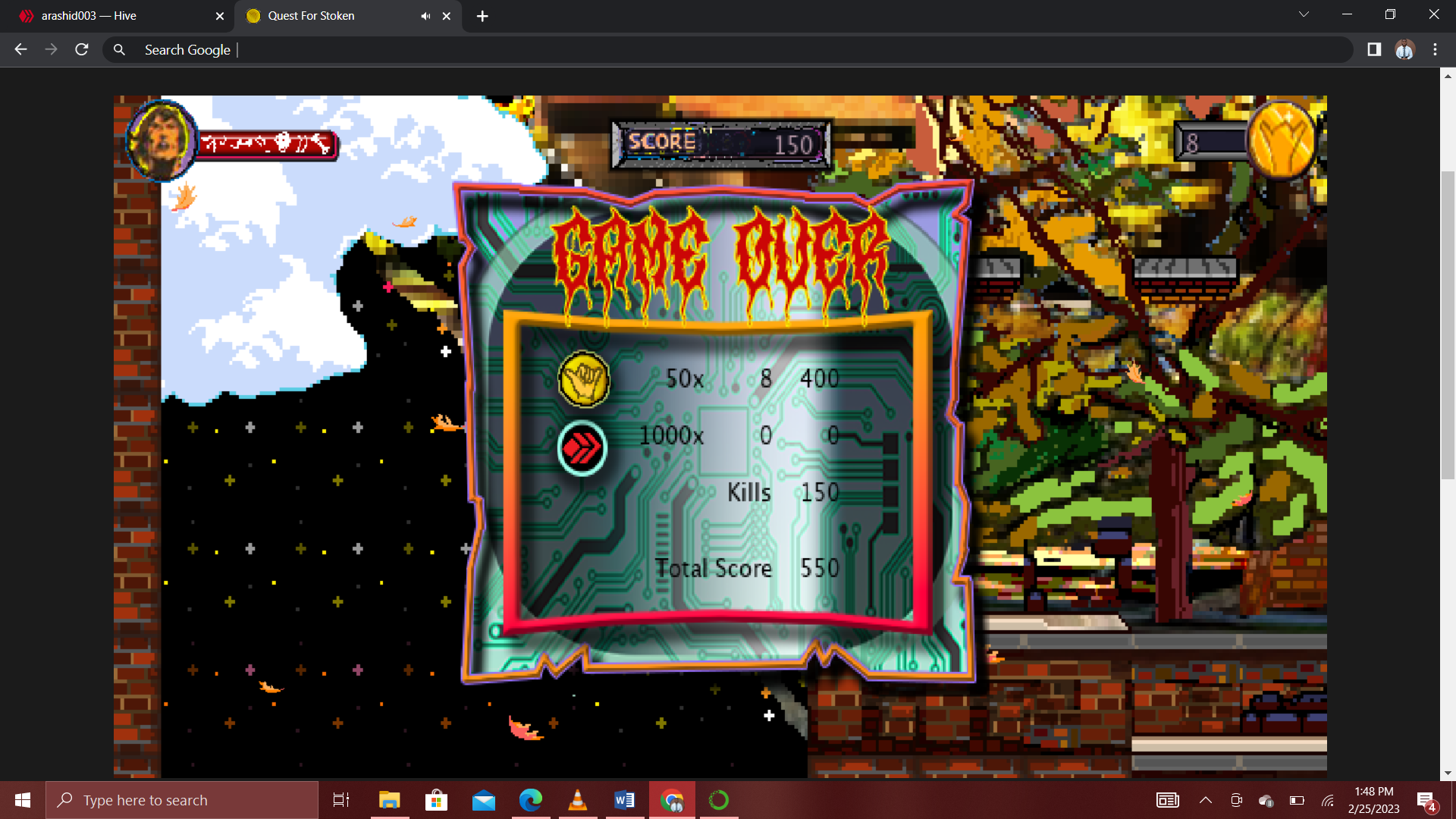 MY IMPRESSIONS ABOUT QUEST FOR STOKEN
LIKES
So smooth and no breaks
Some other games still in the evaluation stage have so many scratches whilst playing. A command might take a while to be effected. I was very glad to see Quest For Stoken being so different. A press of the Spacebar means jump, and you will see jump once pressed.
Incorporation of "Login With Hive" function
As mentioned earlier, this is a very great feature. This help connect so many hive users, help them have fun whilst earning some cool rewards. This will go a long way to promote Hive.
The Tools
I will say the tools used were brilliant. The Skateboard, the sword and the shield were so good. By the way, with the shield being an American flag, people who love marvel can absolute relate which character it portrays.
The background music
The music selected was a very good choice. To me it feels calm and helps improve concentration on the game.
DISLIKES
Graphics
I know the developers are working tirelessly to improve upon the graphics and it will get much better soon. My concern is about the admixture of too many colors. This might be a bit of a challenge for people who are color-blind.
Settings
As I was about to begin the game, I'd wanted to change the keys to suit my wants or even be able to pause the game and continue later. But I could not find any settings button to make these changes. Hopefully as the game improves, all these changes will be seen.
Navigation Keys
I had a tough time with my keys. For example, pressing the shift key brings out the sword and at the same time pressing the shift key five times opens sticky keys on my computer. This made my usage of the shift key a little bit difficult. As time goes on, I am sure this problem will be solved once the player is able to choose the keys of his preference.
Levels Of Difficulty
For me personally, the start of the game was tough for me. It looked as though I was playing a higher level already. If there are different levels of difficulty, it will help we users acclimatize ourselves to the games as we go higher.
I recommend Quest For Stoken to you because;
It is fun to play
It will soon allow you to connect with friends globally
It will soon allow you to earn some cool rewards such as Hive and some tokens while playing
THANK YOU SO MUCH FOR READING.
---
---