"Fungi Friday Challenge" Two Kinds of Fungi
"My contribution to #FungiFriday by @ewkaw"
Hi Hivers, how are you all, back again on my blog, I have been very busy with various activities out there, spending time on work and others. In these busy times it's hard for me to share time to stay active with all of you here but instead of being vacuum in this community, but it's been a long time since I have found a mushroom commodity, most likely because the rainy season is very rare where I live and I rarely explore the forest in my area. As we know, mushrooms really like moist places, therefore the right host for mushrooms is something that is damp and starts to rot.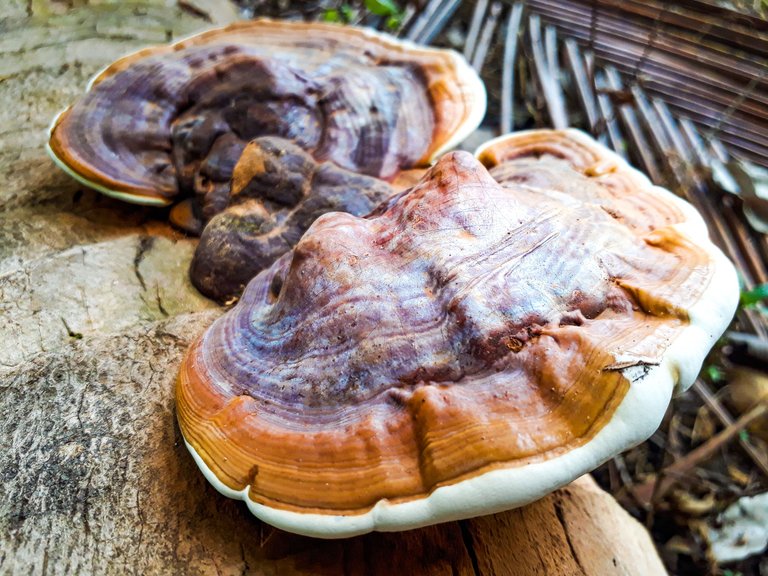 A few days ago I was off work, I happened to have scheduled my activities to clean the area a garden not far from my house. I found 2 different types of mushrooms that time that had a very good body structure for both.
First I found a brown mushroom with a mixture of cream colors on the edges, this mushroom is relatively large reaching 2 to 20 cm with a very long life span for months. Its growth also has different phases at each stage, very unique and easy to find in dead trees that have a hard texture like coconut trees. Well, besides that this mushroom has a smooth and shiny surface shape while the bottom is like a mate or a bit soft like a cloth texture. This mushroom has a dark brown color, with a mixture of creamy white on the edges and on the underside of the mushroom, well in the small phase, the 2cm mushroom is usually white in color. For the exact name I don't know for sure usually in my area it is mentioned with coconut mushrooms.
---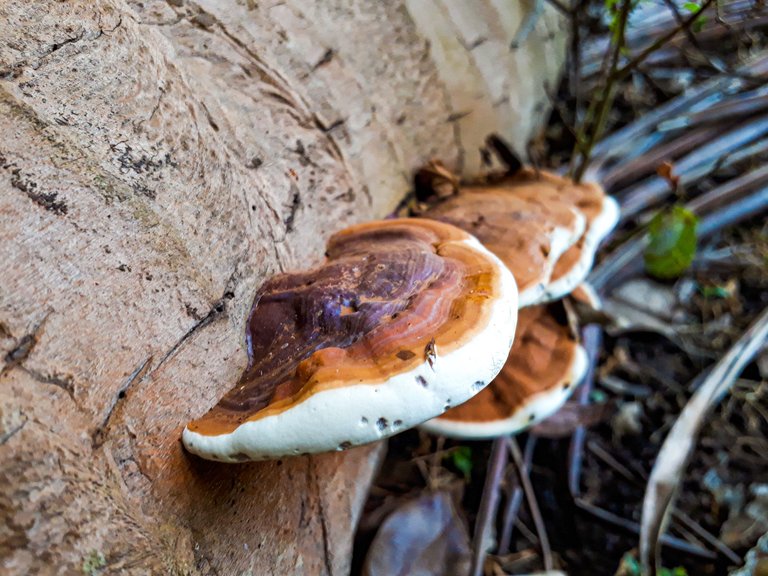 ---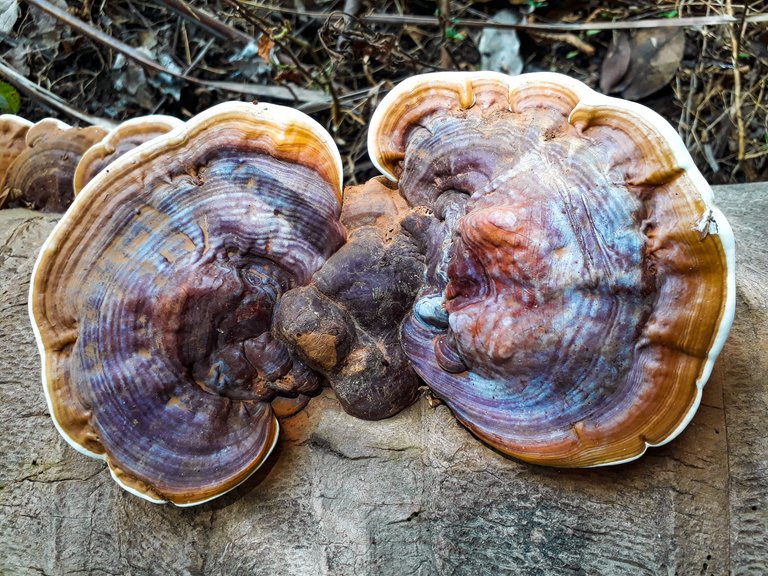 ---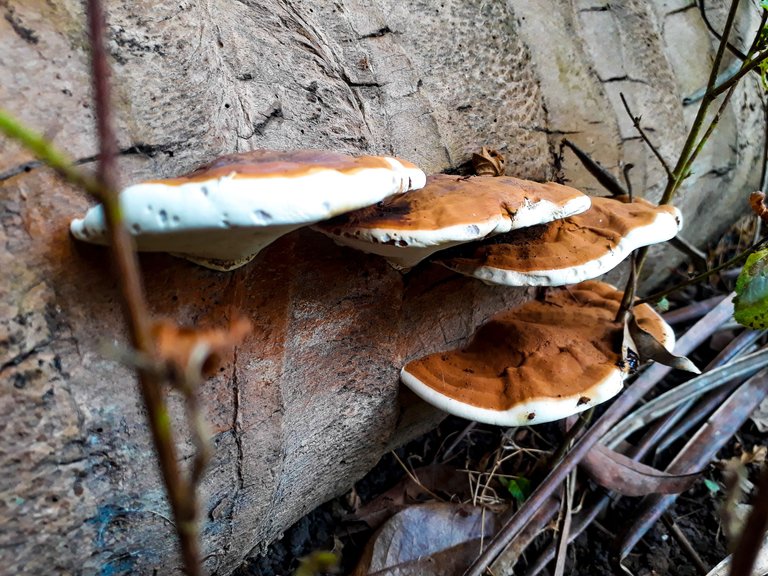 ---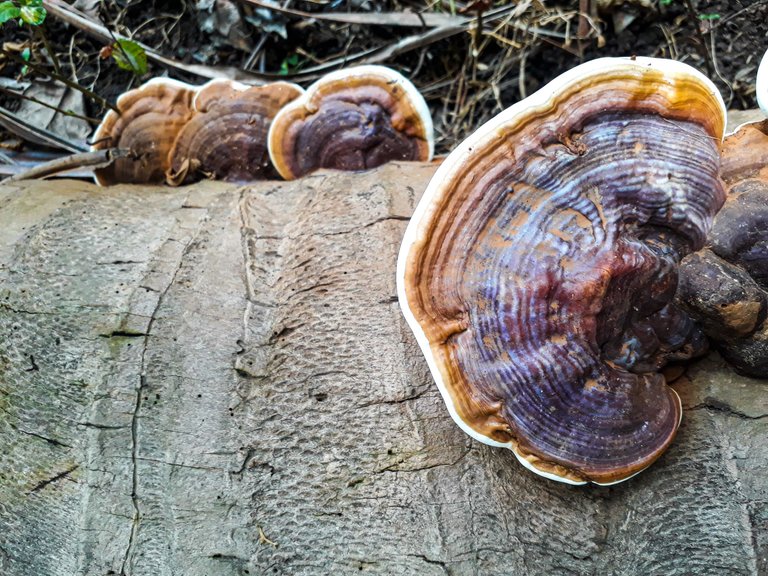 ---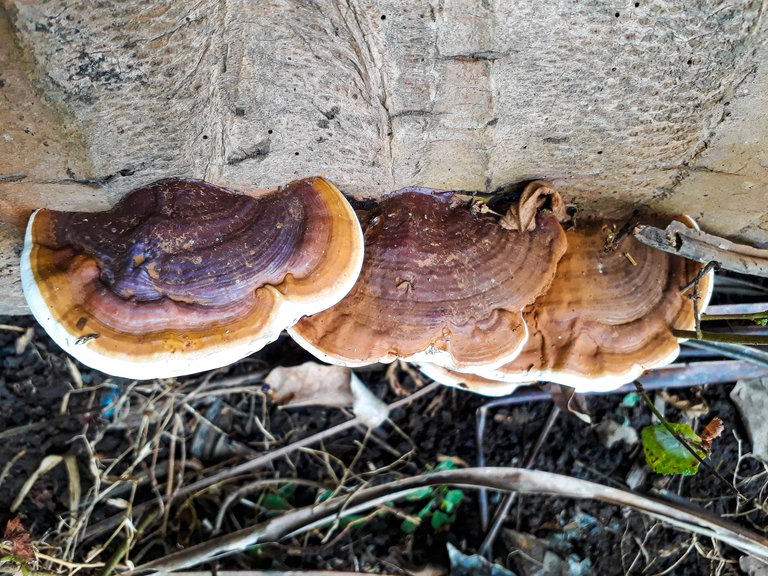 The second mushroom is a creamy white fungus, a type of fungus that grows in groups and likes moist places. This fungus lives on tree trunks that are starting to rot, this type of mushroom is 2-6 cm in size, has a very different texture from the first mushroom, is very soft and has a relatively short growth period, usually this fungus only lasts for a few days. Well, some people say this mushroom is non-toxic and some people say it's poisonous, which I definitely don't recommend to be processed into food because it grows wild. Hivers friends, I saw this mushroom and observed every structure of its soft and beautiful body. After I observed it, I immediately took some pictures of this mushroom and wanted to share it with you here.
---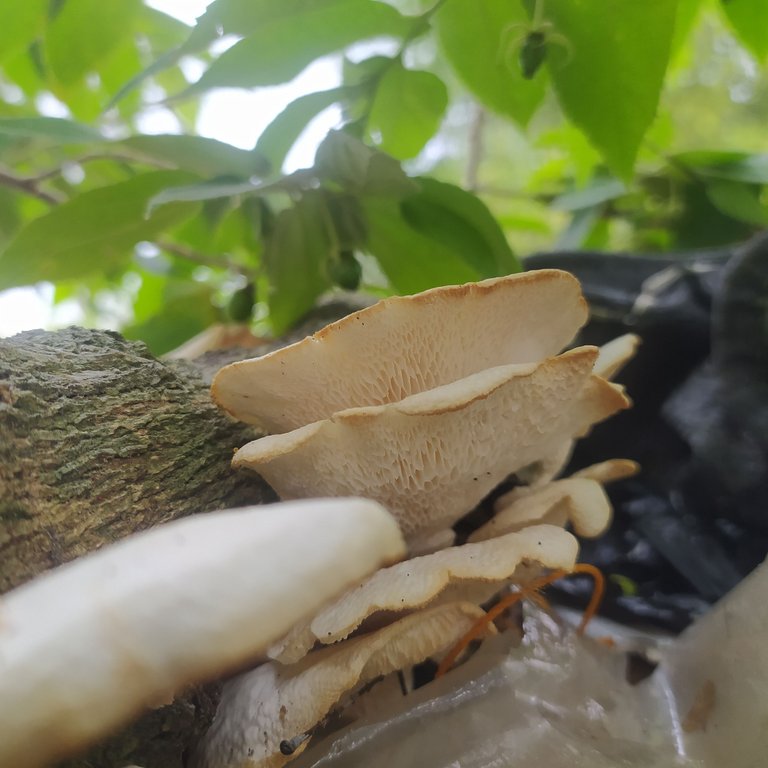 ---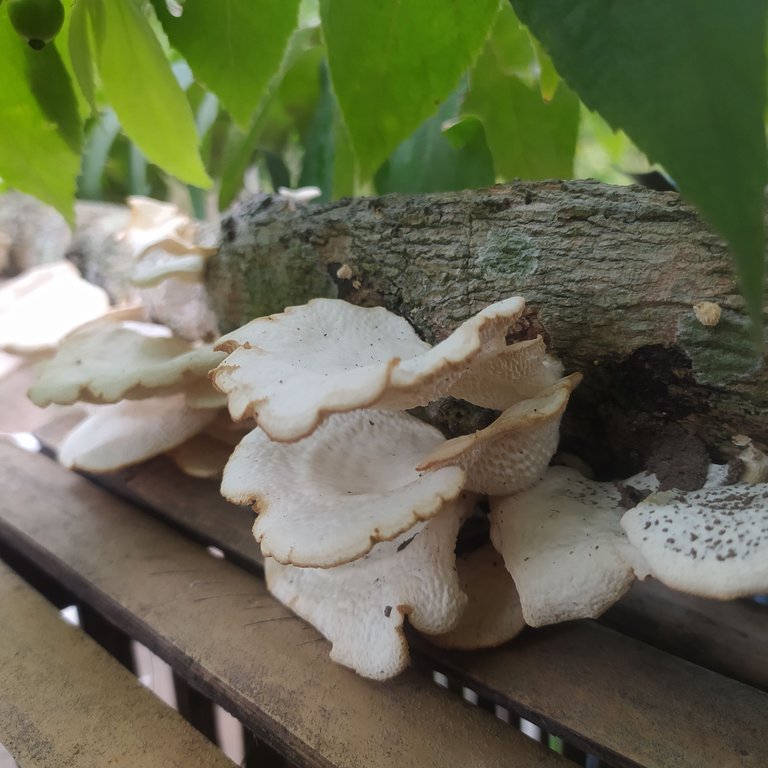 ---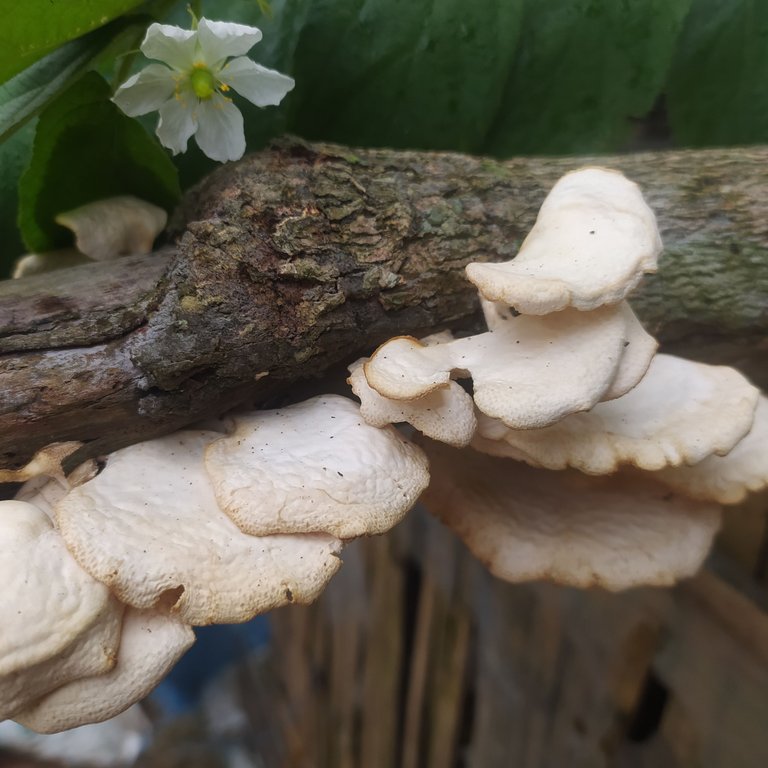 ---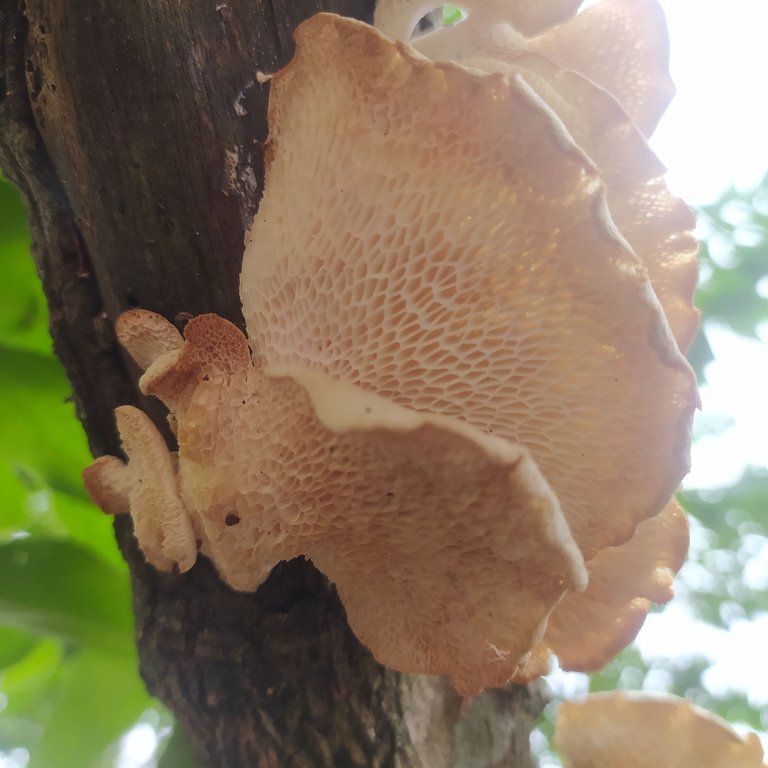 ---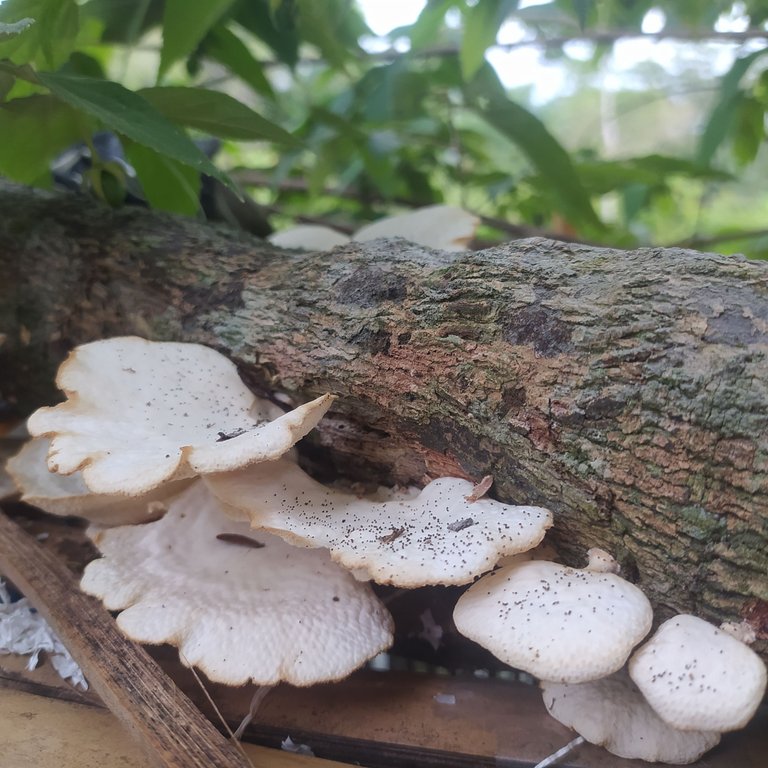 ---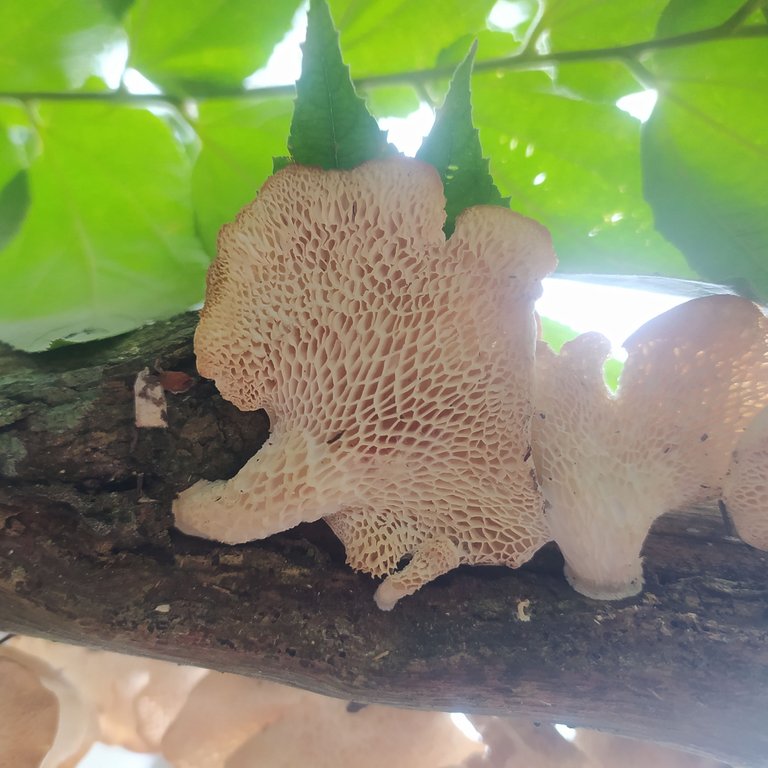 ---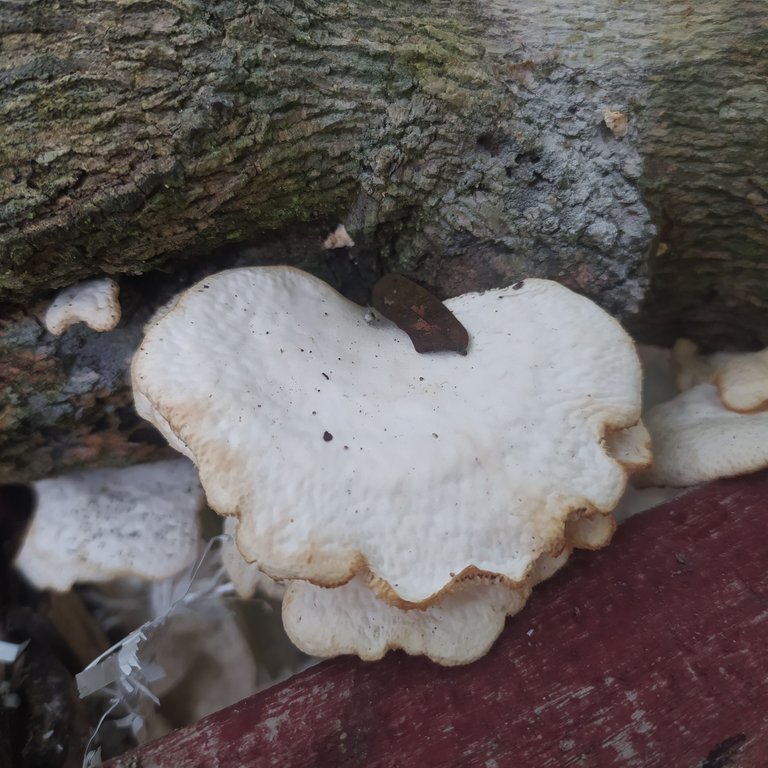 So many articles and the results of my documentation, hopefully it will be useful for all of you, if any of my articles are wrong, please leave your good comments, because that is also a motivation for me. Thank you all for your support, greetings @arasiko.

---
---