Herbal Medicine
Hello Hive Learners, Happy activities to all of you, keep writing and happy reading to you hivers. I pray that you are always in good health and always think positively to carry out your various activities. Now the journey of week 23 edition 01 has passed, now we are starting to enter edition 02. Like the previous contest, this week's contest is a very good theme to be used as a theme in this community, namely "One Cure".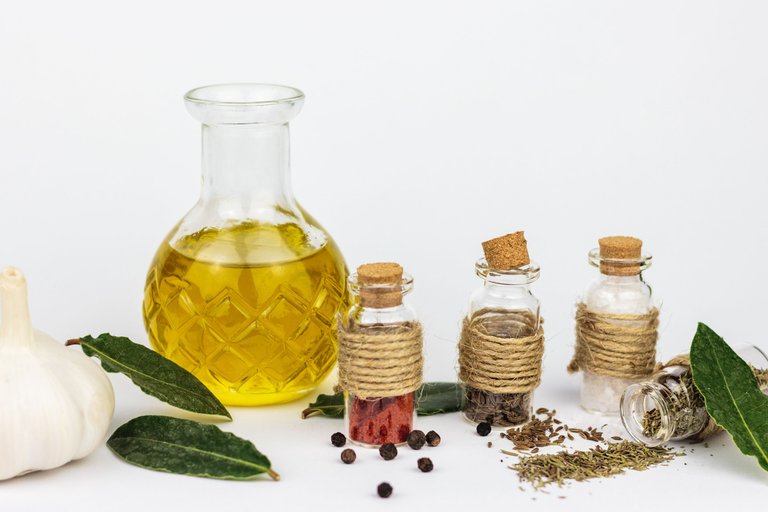 Image By Sik-Life
---
Drug is a substance that can cure or reduce pain that occurs in our physical body. Well, the medicine itself is usually used directly by consuming it or by injection into the body. Medicines are usually chemical and some are created from various natural ingredients of natural origin. Taking natural medicine is one of the best ways for a fast healing process without side effects, usually these natural medicines are known as traditional medicines or herbal medicines.
I myself am very happy to consume various natural medicines that are processed directly from plants. In Indonesia itself, there are many natural medicines found from plants around the house such as spices used in cooking, but these spices can be the main ingredients for making medicine, one of which is ginger. Ginger is a very good spice to increase energy in the body by making it a drink, now in Indonesia itself the drink is called Wedang Ginger.
Because of the abundance of spices I can find in my area, I really want to make medicines derived from these spices, for example medicines that come from a mixture of ginger, turmeric and kencur. These three spices have many benefits such as ginger and turmeric, which can increase endurance, cure fever, coughs, internal heat and can prevent allergies in the body. While kencur can relieve respiratory problems or inflammation of the lungs.
These three natural medicinal ingredients, I want to combine them into 1 medicine that is useful for treating allergies, fever, coughs and respiratory disorders in me. Why did I choose these three ingredients, apart from having many benefits, one of which is to ward off the disease that I am experiencing. This disease is not severe because allergies occur at certain times. You know, I have a skin allergy, if I'm in a cold environment, my skin will turn red and freckle and become inflamed to itchy and sometimes I even get sick like a fever and cough due to the allergy, this is very disturbing . Well, for breathing I really want to have stable breathing so that when I do a lot of strenuous activities I can regulate my breathing properly.
If I get a chance to make medicine, I will make allergy medicine, because it will really help my body get better. Honestly, allergies are a disease that until now cannot be cured but can only be prevented by drugs or stay away from what will trigger you to become sick. It looks simple but allergy medicine is the medicine I need the most.
This is my review of the theme article this time, hopefully it will be a valuable experience and learning for me and all of my friends. See you in the next post @arasiko.


---
---
---